What if you could schedule meetings without the need for back and forth emails? What if you could easily sync your calendar with the calendars of others in just a few clicks? If these questions sound appealing, then this post is for you. You might be thinking that Calendly vs HubSpot doesn't really matter because they both do basically the same thing. But don't worry – we've got an answer for you!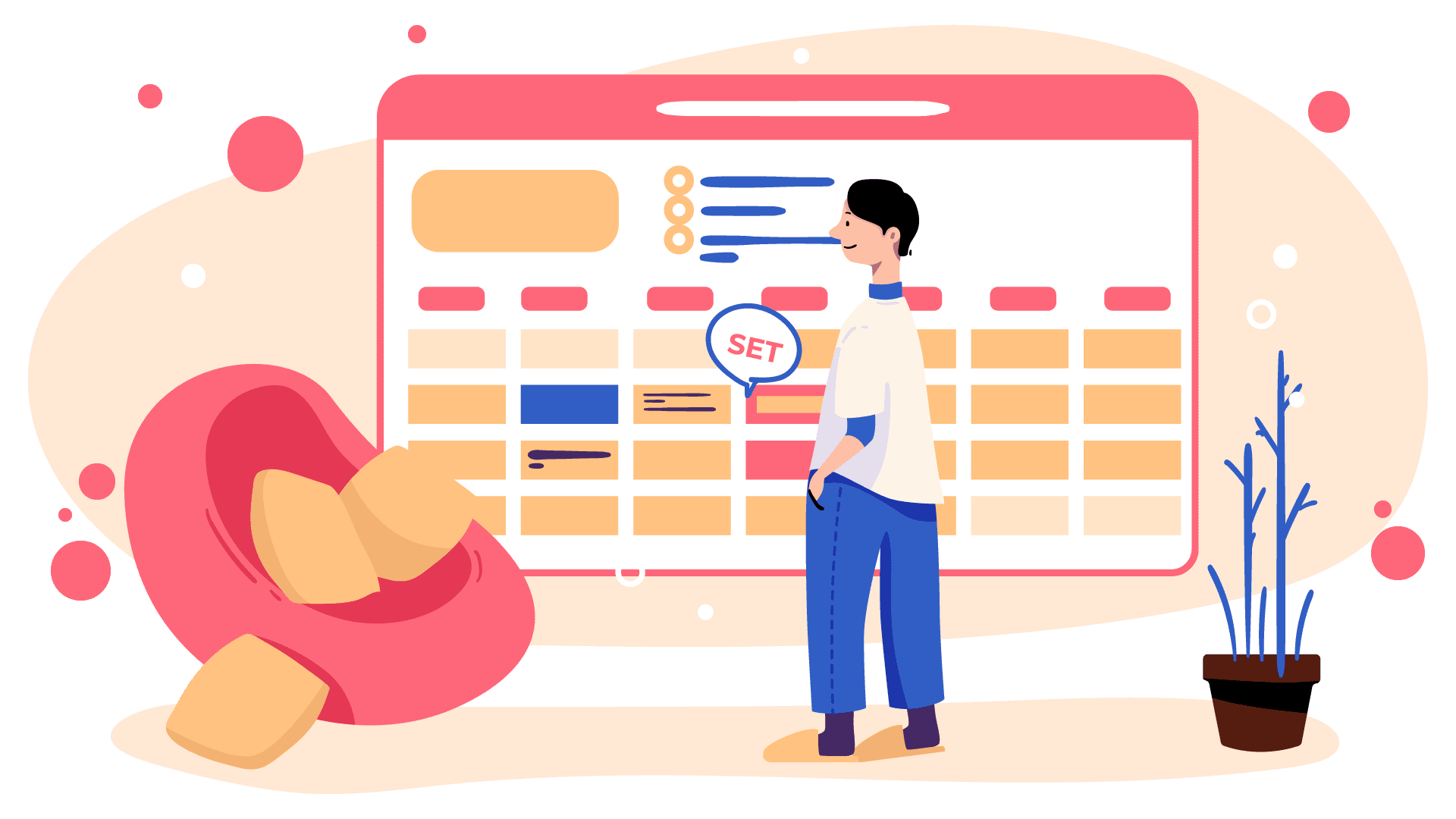 What is appointment setting software?
Appointment setting software programs are used to help companies manage their sales, marketing, and customer service functions. These programs are designed for both small businesses as well as large corporations that utilize the services of in-house staff or outside agencies.
These programs are important because they enable companies to focus on what is most important while at the same time, allowing them to maximize their productivity. They are also helpful because many of these programs integrate with other software and systems so that information can be shared across multiple platforms and workflows.
What is Calendly?
Calendly is a scheduling assistant that allows you to schedule meetings or appointments through an automated calendar. You can find the service in your web browser and on mobile devices, so you'll never be without it. It is compatible with Google Calendar, Outlook Exchange Server, and other major calendars and syncs automatically—no need for complicated integration setups!
To use Calendly, you'll need to create a free account and link your calendars. Then select which calendars you'd like to sync with the service from the menu on the left-hand side of your screen (and if needed, open those calendars up for guests). Once this is done, simply copy and paste the Calendly link onto your website and share it with prospective clients, customers, or partners. When they click on the link (which is customizable), they'll be able to schedule a meeting time that works for both of you—and all without having to exchange any additional contact info!
What is HubSpot?
HubSpot is a marketing and sales software that helps businesses grow.
HubSpot is growing especially rapidly in the B2C sector but has also attracted companies from other sectors such as finance, automotive, and consumer goods. Many of these customers have been acquired through word-of-mouth about their excellent service and product offerings (such as email templates).
Calendly vs HubSpot Pros and Cons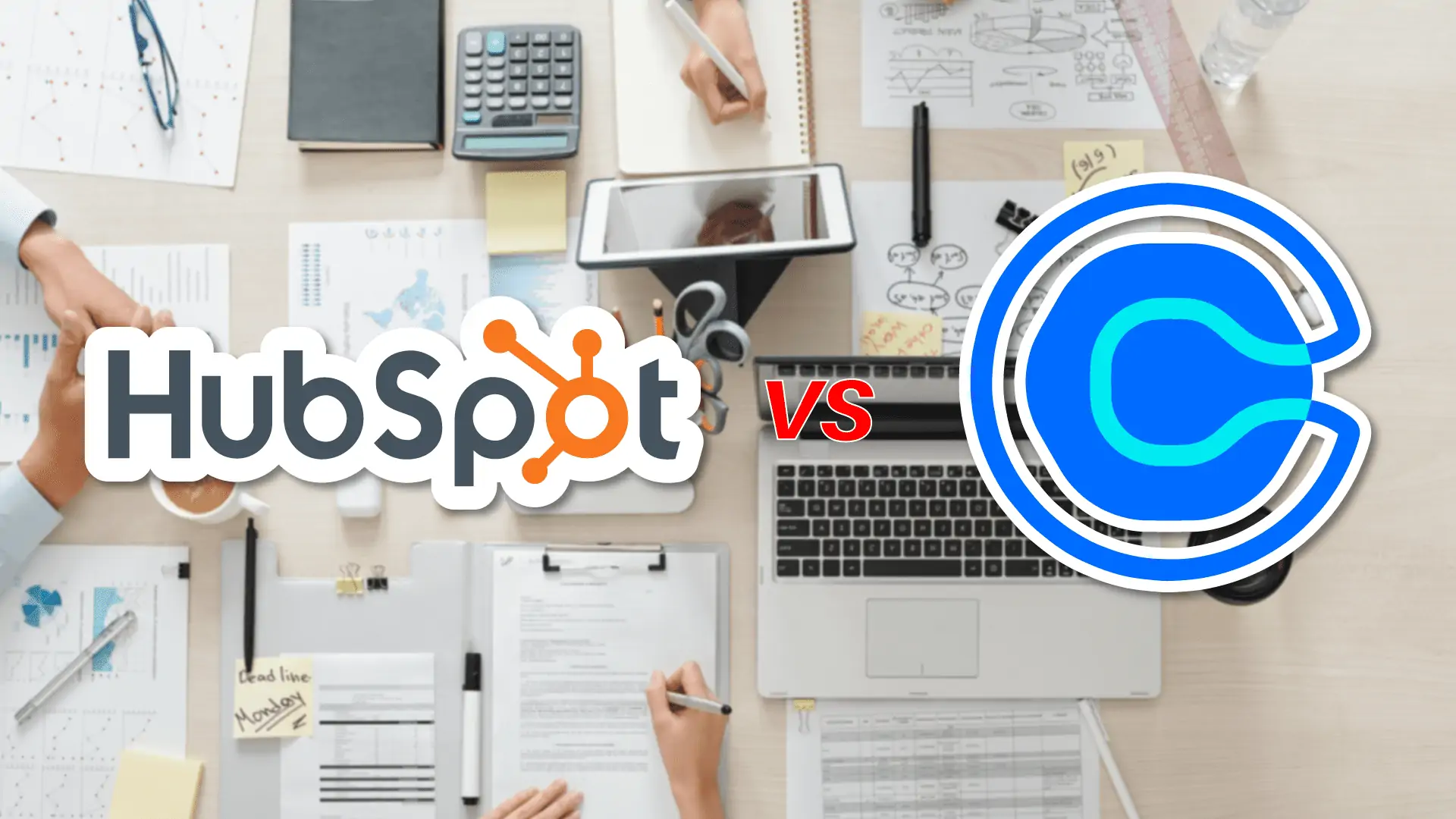 Pros and Cons of HubSpot
HubSpot is a great marketing tool that can be used by businesses and organizations of all sizes. It allows you to automate the process of creating and sending emails, provides a suite of analytics tools that helps to track how your marketing efforts are performing. It also includes in-depth customer service software for keeping all communication with customers organized.
The biggest drawback is its price point, which can make it difficult for some companies to afford especially if they're just starting out.
Pros and Cons of Calendly
Calendly takes away the hassle of manually scheduling appointments with customers by allowing you to create a calendar for your appointments. It also lets you add alternate meeting times in case your customers can't make it during the time slot you've designated.
This service doesn't allow for customized branded emails which is a major drawback given that most companies want to promote their brand and gain more leads through email marketing campaigns. It also doesn't allow for customizable follow-up emails which is a must-have feature in most marketing strategies.
Compare Calendly and HubSpot: HubSpot Meetings vs Calendly Scheduling Features
The two software platforms, Calendly and HubSpot Meetings, are both designed for scheduling meetings online. However, the two tools have many different features that distinguish them from each other in terms of use. Let's take a look at the features of each platform to help you make a decision about which one is the best for your company.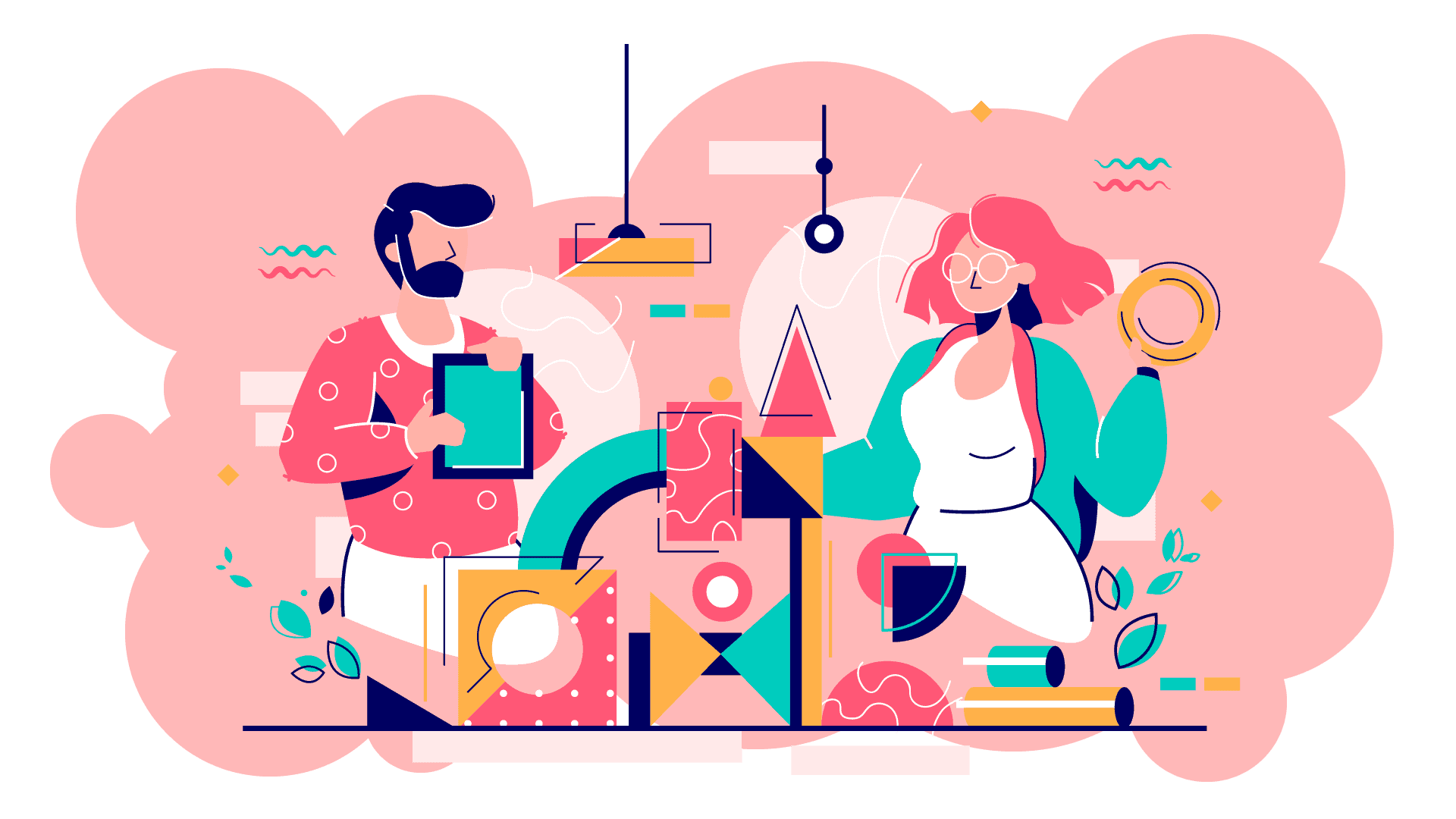 One-click Setup
One-click is beneficial for your users in several ways: Time savings, ease of use, customer satisfaction, etc.
Setting up a Calendly or HubSpot account is very simple. With a few clicks of the mouse, you have your scheduling software up and running, but both products offer more than just ease of use. There are many factors to consider when deciding between these two software including price, features, and integrations with other services like Slack and MailChimp.
Calendly offers an easy one-click setup. You simply enter your email, password, and time zone then you're all set to go!
HubSpot is not difficult but it does require more steps than Calendly's one-click process. You'll need to create a login, verify the domain of your website (if you have no idea how this works, you might need to use HubSpot's free trial), and choose your name (it'll be showing up in the contact form).
In terms of setup, Calendly takes the cake. But, HubSpot still comes out on top with its integrations and affordable plans that are perfect for small businesses just starting out.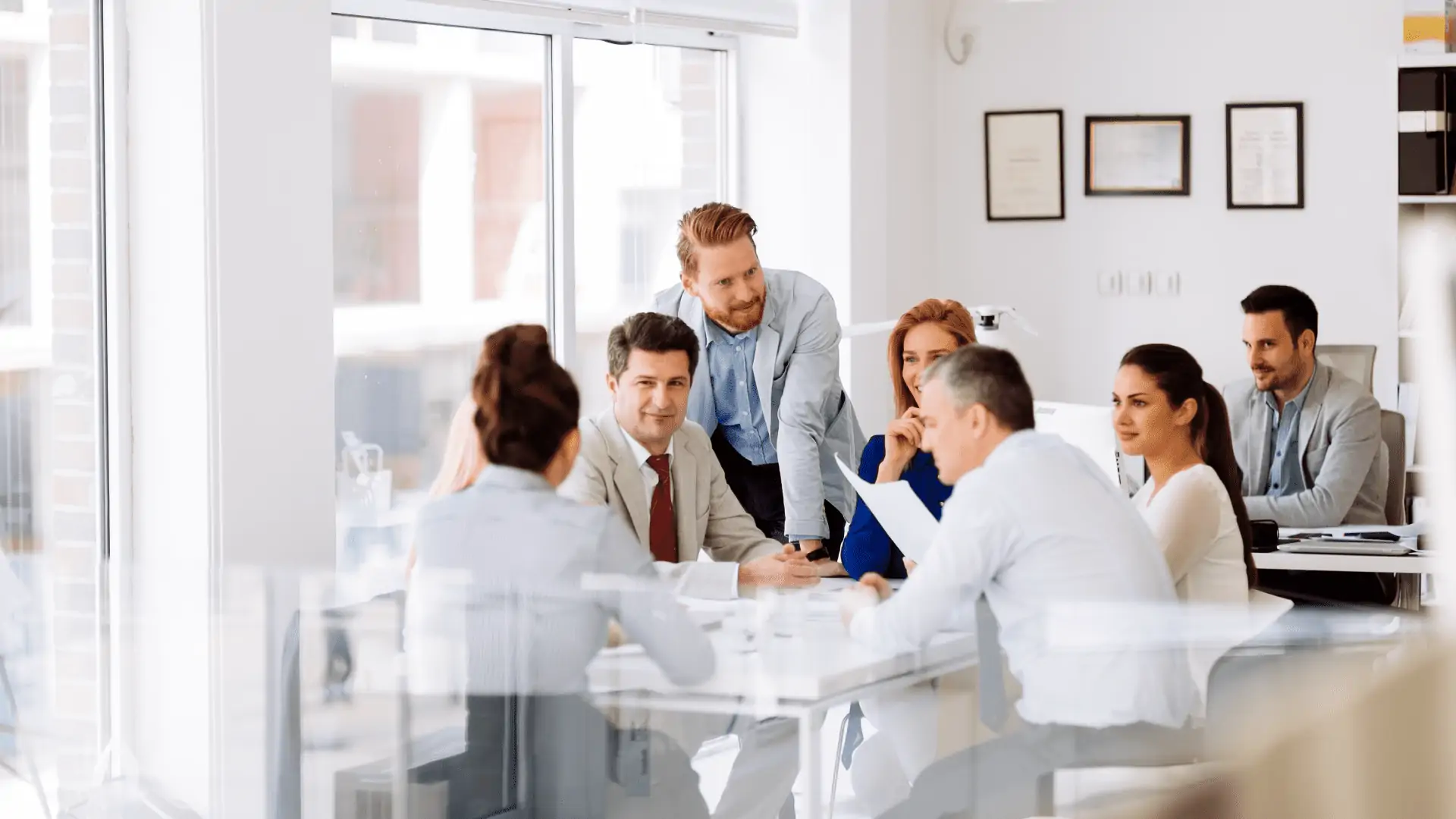 Unlimited Meetings
Unlimited meetings are important in a scheduling tool to boost marketing efforts. It is time-consuming and frustrating when you are waiting for your client or customer to reply if they can make it on the day you proposed; this leads to either having to reschedule again, which will take more of their valuable time away from work, or just canceling all together because their schedule is booked up.
With a scheduling tool like Calendly, you can save yourself the hassle of having to go back and forth with your client or customer who may not be able to make it on the date that works for you, by giving them access to an online calendar where they can find availability for themselves.
Calendly does have unlimited meeting features, which are crucial to your marketing strategy. Its unlimited meetings feature allows you to schedule as many meetings with your client or customer that are convenient for them.
Unlimited meetings are important in any scheduling tool, even if it is just used by one person. It saves time and energy because the user does not have to go back and forth trying to find a time that works for both parties.
HubSpot's unlimited meetings feature allows you to schedule as many meetings with your client or customer that are convenient for them. This is beneficial because it saves them time and energy of having to go back and forth trying to find a time that works for both parties.
Both tools allow unlimited meetings, which is important for your marketing strategy. Calendly saves you time and HubSpot saves your client or customer's time, so make sure to try them both out!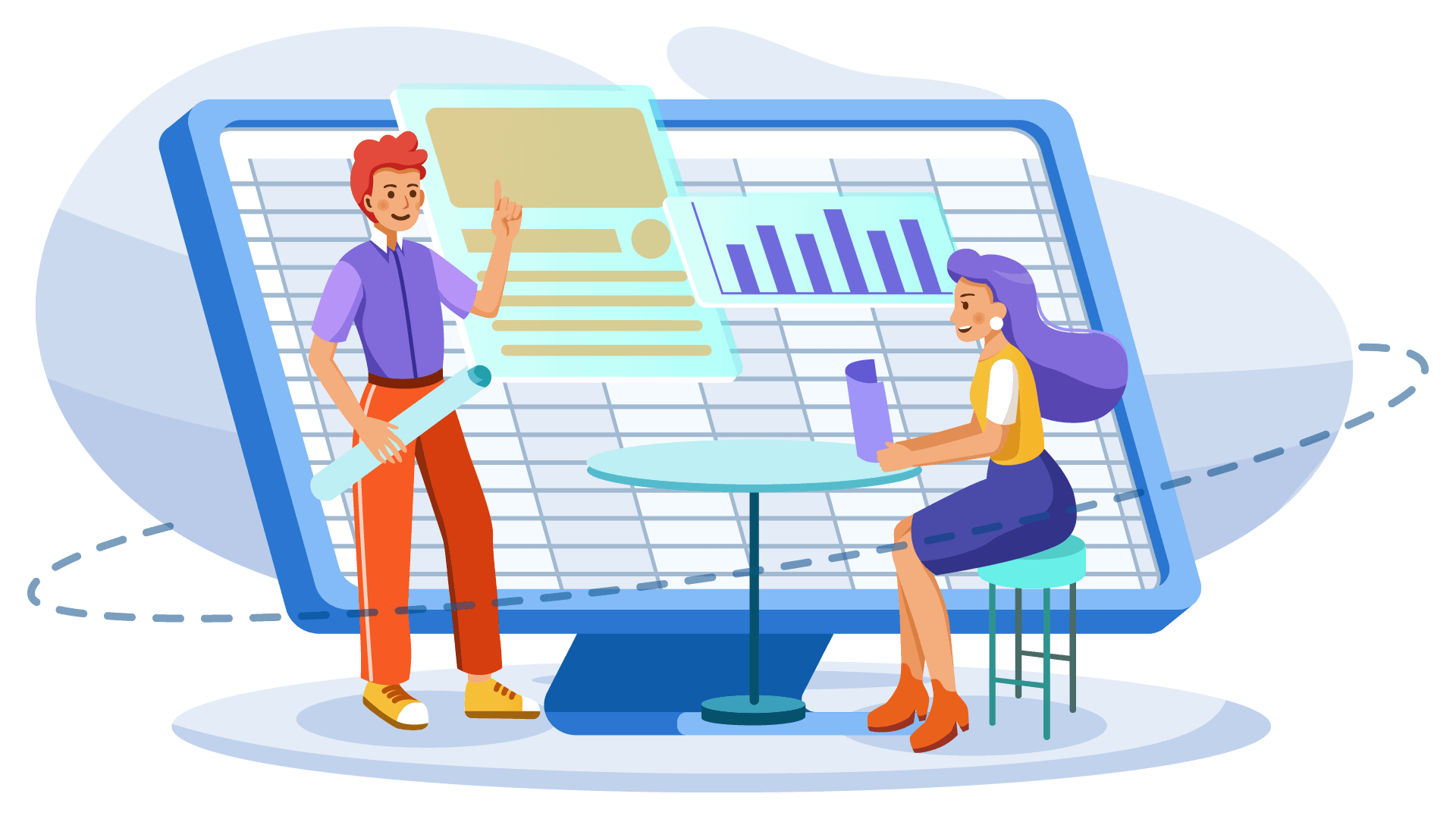 Reporting & Analytics
Reporting and analytics are very important in a scheduling tool. They are the metrics that show you just how well your team is performing, and what areas need to be improved upon.
Some benefits of reporting include:  being able to see exactly how many appointments were scheduled, being notified when something goes wrong with an appointment (e.g., reschedule, appointment reminder not sent), and being able to see what areas your team is excelling in vs which ones need attention (e.g., the time it takes for an appointment to be scheduled).
Calendly's reporting includes the ability to see exactly how many appointments were scheduled, reschedules, and appointment reminders that weren't sent. It also displays information on your team's performance (e.g., average response time for an email).
HubSpot has the following features regarding analytics:  number of meetings booked per month, number of unique meeting bookers per month, number of meetings scheduled via the mobile app. It also displays info on your team's performance (e.g., average response time for an email).
Reporting and analytics are very important when it comes to scheduling tools. Calendly is a great option for businesses who want an easy-to-use but powerful tool that provides detailed reporting and analytics about your team's performance, while HubSpot is better suited to teams with more sophisticated needs in terms of their reporting and analytics features.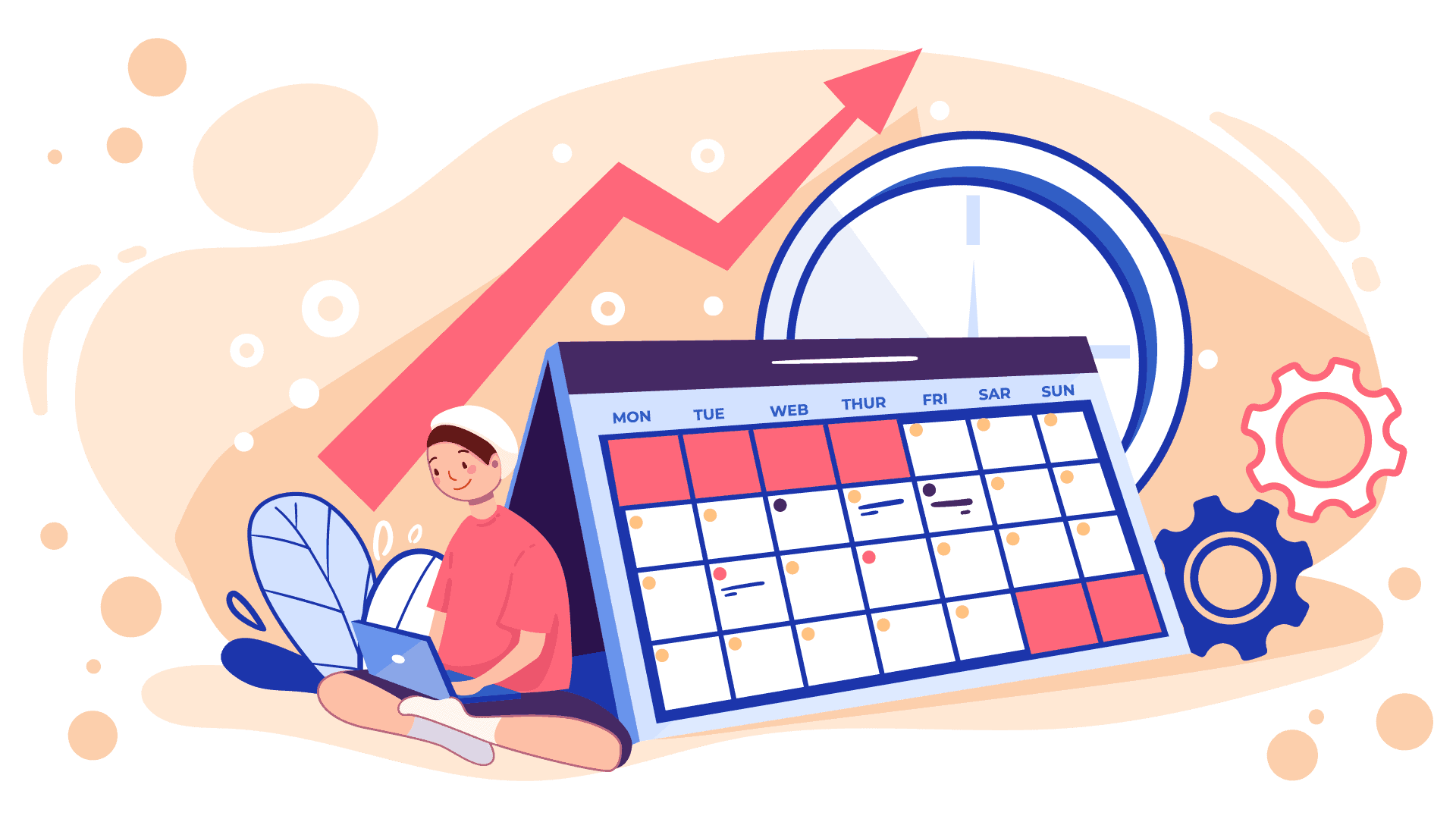 Personalization
Personalization is important for your scheduling tool because it makes the process easier and more efficient.
Having a personalization feature means that you can use specific information about each of your clients to make sure that they get an appointment time that works best with their schedule. You don't have to work around everyone's schedules which makes the process more efficient.
Calendly has a way to set up email templates so that you can send an automatic response back to your clients as soon as they request an appointment. Calendly also has integrations with many different types of calendars and programs which makes it much easier for everyone involved in the scheduling process.
HubSpot doesn't have this same level of personalization because there aren't as many integrations and it doesn't automatically send emails to your clients which means that you have to do more work.
Personalization makes the scheduling process easier for everyone involved, so why would you not want an easy way? You can check availability much faster and spend less time on managing appointments with a personalization feature.
Some people might not like that you can't set up specific availability schedules for different clients, but if this is something that bothers you then there's no reason why you should use a scheduling tool in the first place! Personalization makes things more efficient which means less time managing appointments.
In conclusion, Calendly has a better personalization feature than HubSpot does. This makes both scheduling appointments and managing them easier for everyone involved in the process. If you're looking to streamline your scheduling process and make the most of your time, then you should use a personalization feature.
Localization
Localization is important for scheduling tools because not everyone speaks English.
Localization is helpful to schedule meetings with people who speak different languages, which helps ensure the best possible communication.
Calendly offers localization in 18 languages, while HubSpot offers several. Calendly allows you to choose which languages are available in your settings.
On the other hand, HubSpot offers language filtering, which is helpful to some extent.
Localization can be an issue when you first start using the product because of how it's set up initially. However, once everything has been set up and customized for your company, Calendly offers better options than HubSpot.
HubSpot customers may choose to show all languages, but this can be difficult for the customer service team because they need to manually change it depending on who you are meeting with. HubSpot limits your options by not allowing users to select individual languages; instead, language selection is based on regions.
Teamwide Collaboration
Collaboration is important in all kinds of teams and organizations.
Teams need to collaborate on things like marketing, product development, customer service interactions with customers or prospective clients, brainstorming sessions for new initiatives, etc., so they can understand their target audience better. With a scheduling tool, it is easy for a team to ensure that everyone has their calendars synced and can see who else is available at a given point in time.
Calendly allows users to send out invitations with all kinds of options, such as only accepting bookings from people within your organization, accepting bookings outside of business hours or on weekends only and even allowing people to request a booking. These options ensure that the person making the appointment is flexible enough for you and your team, without sacrificing any work time.
Hubspot has similar features which help teams collaborate around their schedule: users can set up different schedules based on whether they are available, booked up, or down. The free version of the tool also allows users to see who else is in their workgroup and what they have on their schedule today so that teams can determine who should be contacted about making a booking together if needed.
In terms of teamwide collaboration, Calendly and Hubspot both do a great job of making it easy for teams to set up their schedules, send out invitations and determine who is available. Calendly has more options when it comes to limiting your bookings by time or location than Hubspot does, while the latter's free version allows you to see what other members in your workgroup have on their schedule. In terms of overall features, both tools are pretty similar and even provide integrations with other apps that you may use as a business or team leader.
Shareable & Embeddable Meetings Links
Shareable meetings links are important because they allow you to promote your schedule outside of the scheduling tool. Embeddable meeting links are also great for social media use, as well as being able to post them on your blog, website, or wherever else you can think of!
Both tools allow you to create shareable and embeddable links. HubSpot makes it particularly easy by allowing you to copy the link, go back into your email template, paste the link in where you would like for it to appear, and then send!
Shareable meetings links allow people who may not be aware of your scheduling tool to still see when you are free. Embeddable meeting links allow you to post the link wherever you like so that people will be able to access it in their timezone and on whatever device they prefer.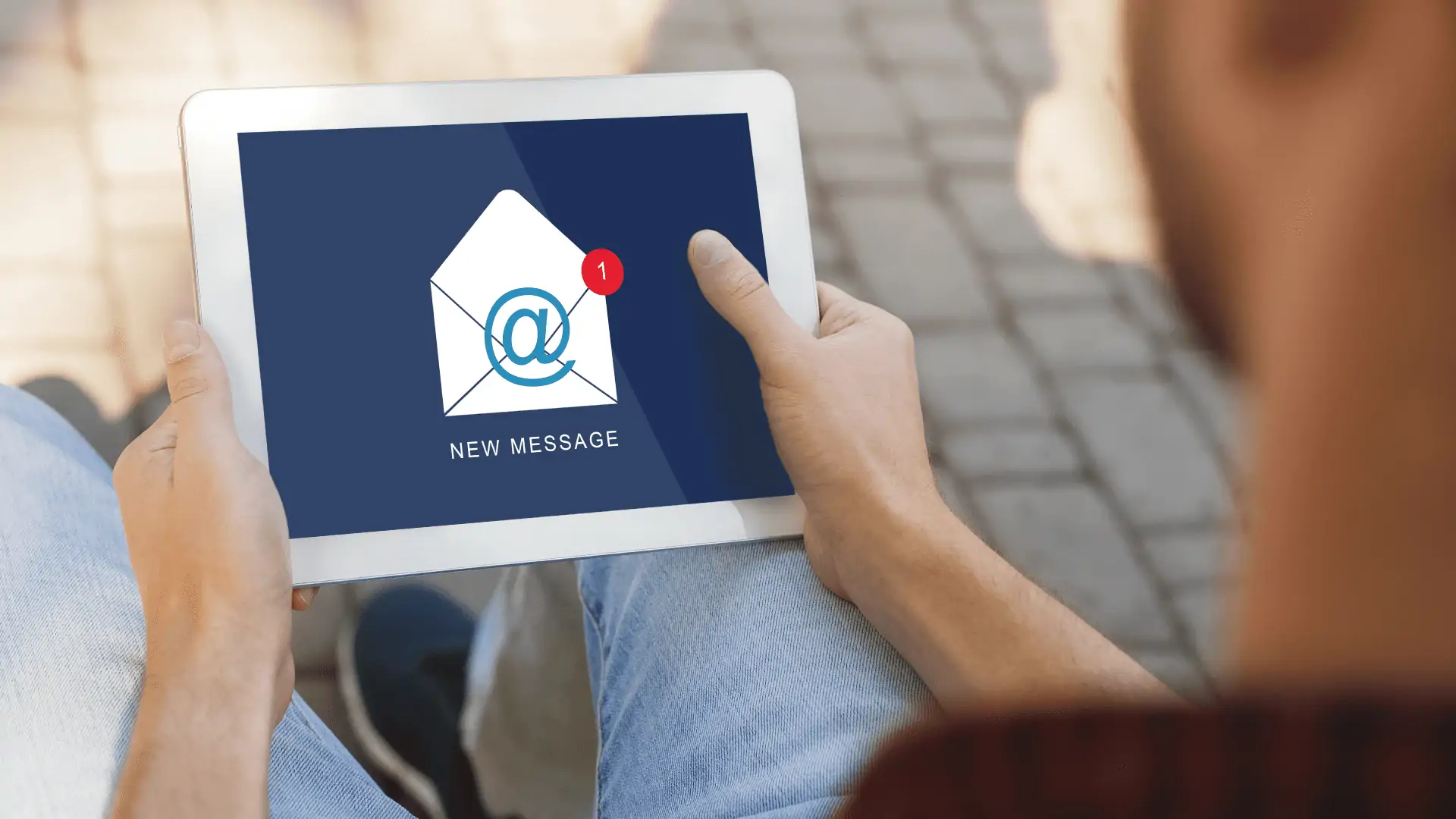 Email Notifications
Email notifications are crucial in scheduling tools because this is how people will receive updates about their schedules. When they get an email notification, it means that something has changed on the calendar and they need to take action.
Email notifications are also very useful for keeping track of what's happening with your meetings or appointments since you can see all changes in one place instead of checking each calendar separately.
Most of the time, people will get notified of meeting updates at least 24 hours in advance so they have enough time to prepare for it and look for a new slot if need be. So you can schedule appointments with different clients or customers when their calendars are clear even when they're not available right now.
Calendly does not provide email notifications. However, you can use the Email Notifications feature of Zapier to connect your Calendly account with other apps like Gmail or Slack so that whenever something changes on your schedule it will be automatically sent via email.
With Hubspot, users get notified about all updates in their calendars including new appointments and cancellations as well as meeting changes. They can choose to get updates via email or Slack, whichever they prefer.
Another important feature of Hubspot is that it will let you know a week before your event starts if the other person doesn't RSVP yet so you have enough time to find someone else in case there's no interest on their end. Calendly, on the other hand, does not have any automatic notification feature.
Email updates are more reliable than chat messages because they're easier to access and you can easily track them down in your inbox whenever you need them. You don't have to bother with logging into multiple apps or keeping track of notifications from each one.
With email updates, you get all the details about your schedule including changes and cancellations right in one message so there's no need to open multiple calendars or keep checking them every day just to see if anything has changed since yesterday.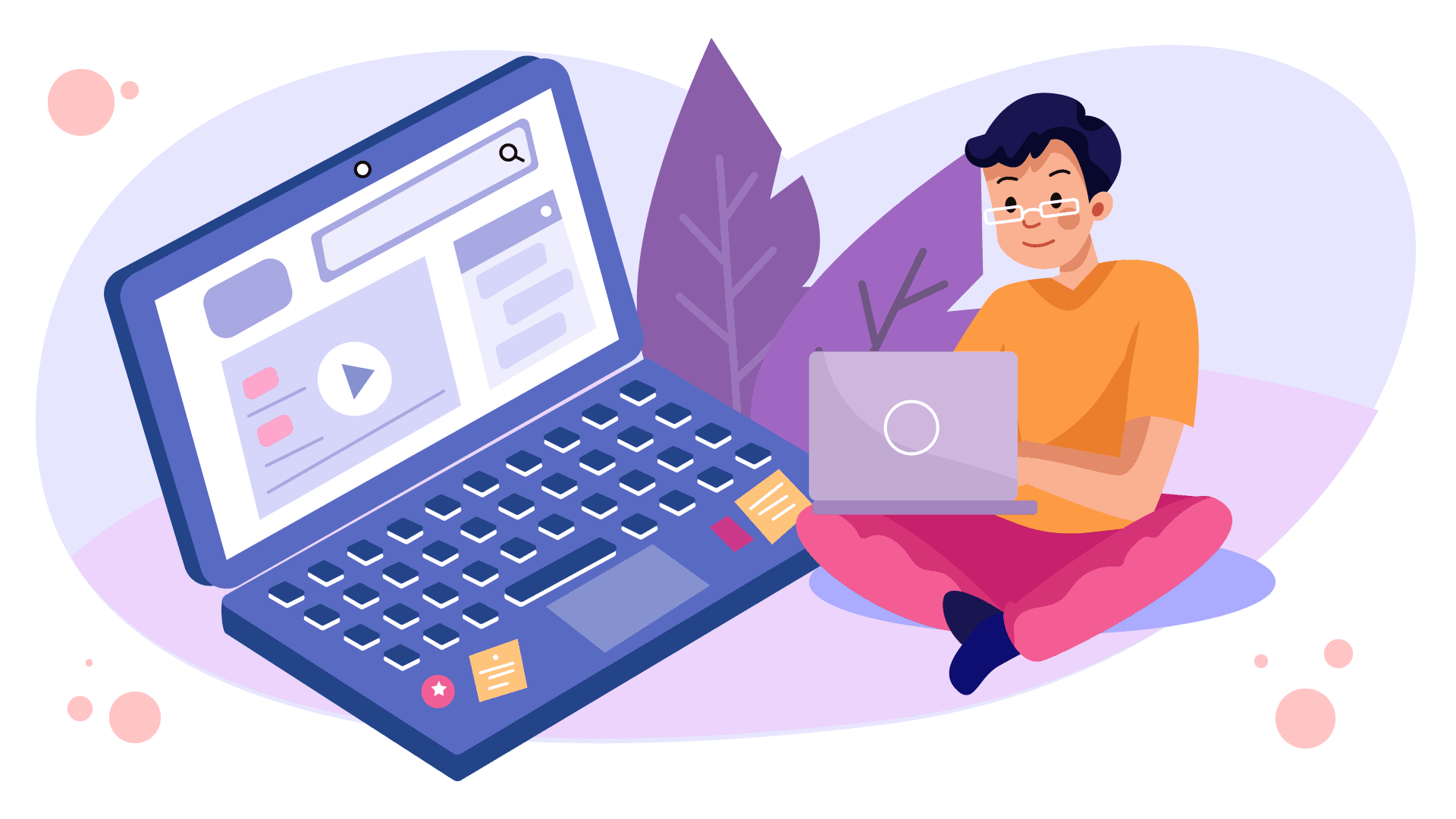 Mobile & Desktop Usage
Mobile and desktop usage is important to consider when choosing a marketing automation tool because it will determine how easy the system is to navigate and use.
Calendly is simple to use on both the mobile and desktop, while HubSpot's is slightly more complicated. Calendly is also one of the only systems that are 100% free on mobile.
One benefit in Calendly's favor is their integration with Google Calendar which makes adding an appointment or event extremely easy and fast.
HubSpot, on the other hand, lacks integration and is more difficult to use on mobile.
Ease of use for mobile and desktops is very important when it comes to choosing a marketing automation tool because you want your staff or clients to be able to use your product with ease and without complications.
Both tools are beneficial, but Calendly is easier to use on mobile and their integration with Google Calendar is a huge bonus.
Integrations
Integrations are important because they allow you to connect your marketing tools together.  They are beneficial because you can automate your marketing efforts.  This means that when one tool sends data to another, the two tools integrate together and create an automated workflow.
Calendly has integrations with Google Apps, Dropbox, Box, Trello, and Basecamp.  HubSpot has integrations with Gmail, Evernote Business (formerly EverNote), Slack, and Zendesk among others.
If Hubspot is your main tool for all of your marketing activities, it will be necessary to make sure that there are integrations available in the majority of places where these types of platforms exist (marketing automation software like AWeber or MailChimp).
These integrations allow you to automate your marketing and sales efforts.  This means that when one tool sends data to another, the two tools integrate together and create an automated workflow.
These integrations make it possible for marketers or small business owners to go from idea generation all the way through lead management without much effort on their part because these systems are able to communicate with each other.
In terms of integrations, Calendly is the better choice.  This is because they have integrations with more popular apps than Hubspot does, which means that you will be able to save time when automating your marketing efforts by not having to find or develop new integrations for each of these platforms yourself.
Your main focus should be on finding a tool that has integrations with the majority of platforms that you use and then making sure to automate as much as possible.
Number of Invitees
When choosing a scheduling tool, one of the most important considerations is how many people you want to be able to invite. If you are working on a team, it might make sense for each member of your marketing department to have an account with their own separate calendars that they can view and share with others in order for them all to work together effectively. On the other hand, if you only have a few people on your team, it might make more sense to use one calendar that everyone can access.
The number of invitees that Calendly and HubSpot allow is slightly different. Calendly allows up to 250 invitees and requires that you upgrade in order to add more than 100 people. Hubspot, on the other hand, allows for 25 users without requiring an upgrade. However, if your company has a larger team or needs access from mobile devices, it might make sense to pay the additional cost for Hubspot's premium package that allows up to 1000 users.
If you are working on a small team, it might make sense to use Calendly because the low price will save you money and ensure there is no limit on who can be invited to your calendar. If, on the other hand, you are working with a larger team or need access from mobile devices around the clock for international use, Hubspot might be more appropriate because it allows up to 1000 users and has better functionality that would benefit both management of calendars and integration into marketing automation tools such as Gmail.
In terms of the number of invitees each tool allows, Hubspot has a slight edge. However, for small teams that only need to share calendars with up to 100 people, Calendly is the better option because it offers more functionality and doesn't limit users in any way.
Which appointment setting software is right for your business?
An appointment setting can be a powerful tool for marketing campaigns. But with so many tools available, it can be difficult to know which one is the best choice.
In order to find out which solution is right for you, it's important that you first review all of your options and select one based upon what each offers and how well they integrate with other tools your business may use.
Begin by looking at each tool's most important features, then choose the one that offers not only what you need but also integrates with other tools in a way that works best for your company. A good place to start is with an appointment setting software comparison chart like this one: Calendly vs HubSpot.