Marketing channels are the lifeblood of your marketing strategy. They help to reach your target audience and get them interested in what you have to offer.
Conversions come from engaging people with your product, and that's exactly what marketing channels help you do.
When you know which channel (like blog posts, social media, or email) will work the best for your business goals and target audience, it becomes easier to keep track of results and measure ROI.
EngageBay vs HubSpot vs Messenger Bot: The 3 most popular marketing channels today are the engagement bay, HubSpot, and Messenger Bot. If you're looking for a way to boost conversions on your website or mobile app then one (or all) of these might be the solution!
Overview: EngageBay vs Hubspot
Marketing tools are one of the most important tools for a business today.
They help with building awareness, increasing exposure, and generating leads.
However, there is a bit of a struggle between companies when they have to decide which marketing tool is going to be best for their business or product? This article compares three very powerful marketing channels that can help businesses boost their conversions.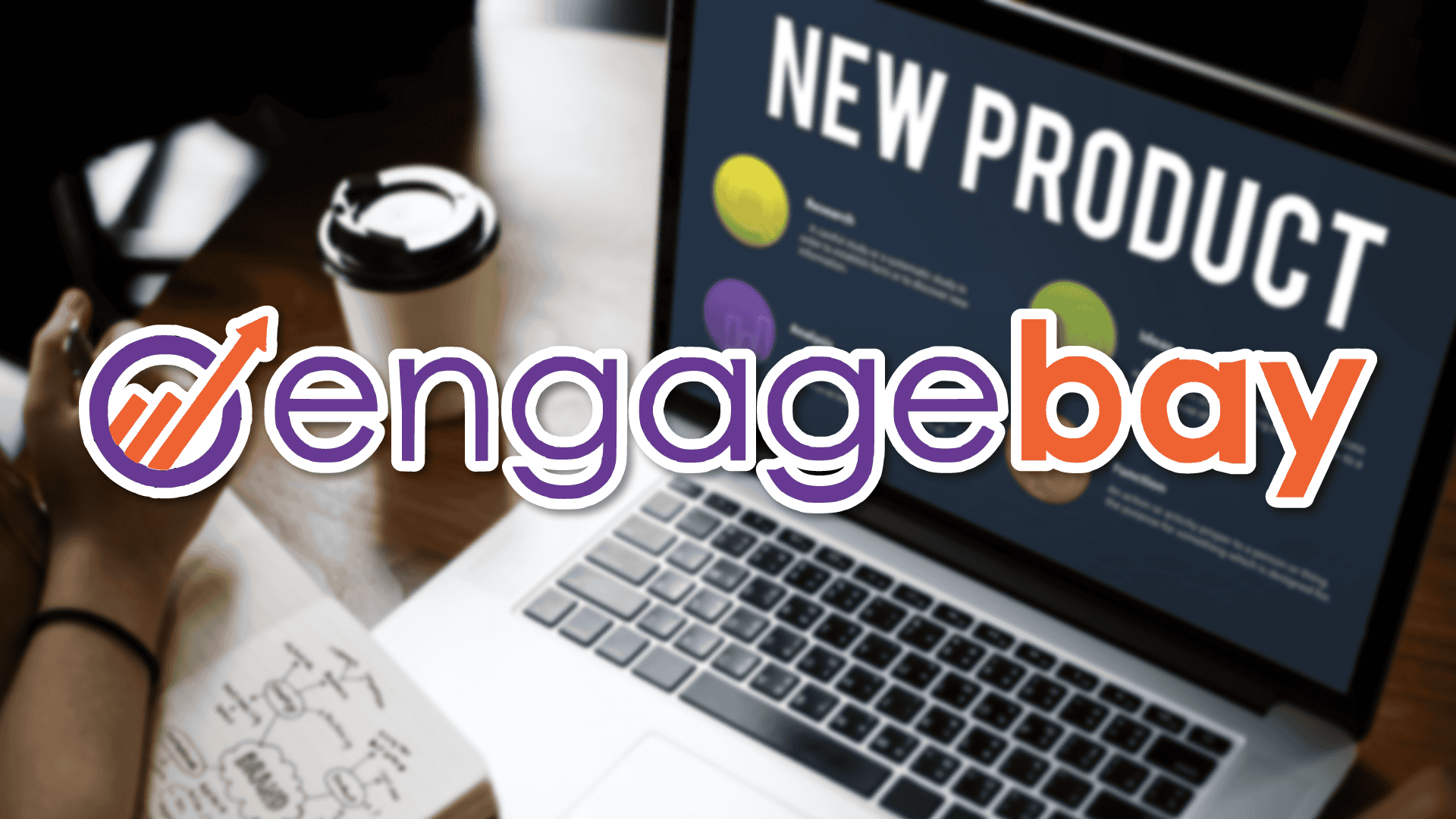 EngageBay is an inbound marketing automation platform that allows you to easily capture leads, nurture them into brand advocates and boost conversions.
Using the platform, you can create landing pages with integrated forms in seconds. You also get tons of features like lead scoring and email drip campaigns for free.
(What are the benefits of EngageBay?)
– Capture more leads on your website without changing a line of code or hiring expensive developers
– Create stunning landing pages that convert visitors into leads and customers
– Automated email drip campaigns to nurture leads into brand advocates and boost conversions
It means that you don't need a developer or designer to create landing pages for your site. You can build them quickly without writing any code, making it ideal for marketers.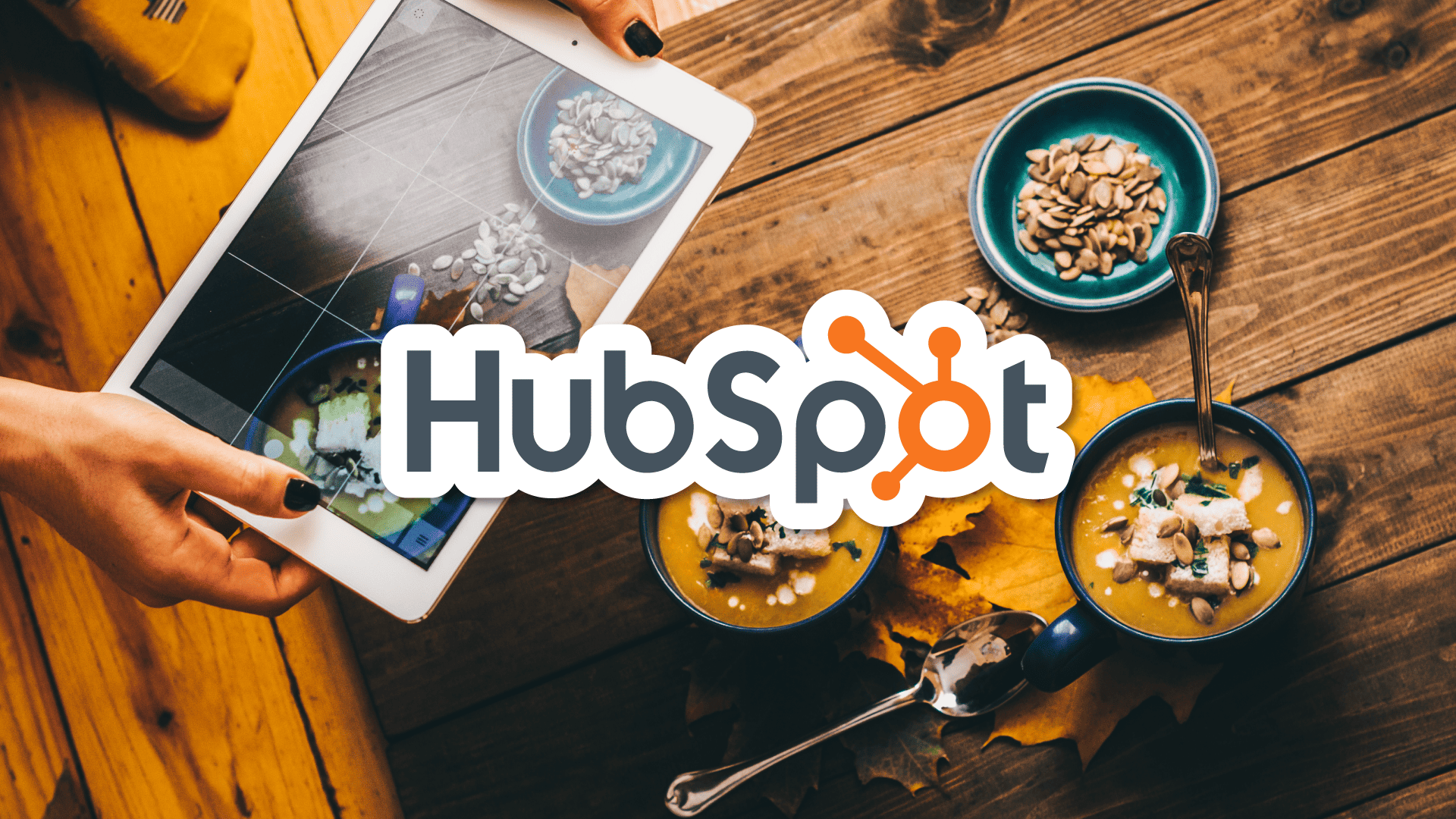 HubSpot is an all-in-one marketing platform that allows businesses to engage with their customers on a one-to-one basis while boosting conversions.
Inbound Marketing: Build and execute inbound campaigns for web, blogs, social media, video & more.
Lead Management: Capture and nurture leads with lead generation tools and personalized email marketing.
Sales: Close more deals through HubSpot's sales automation, landing pages, forms & reports.
Blogging: Publish content on your blog automatically or create custom posts for social media.
Landing Pages: Create beautiful landing pages that convert visitors into leads & customers.
Email Marketing: Automate personalized email campaigns for new subscribers, existing contacts, and more.
Analytics Suite: Get deep insights with usage data on what content resonates most with your audience, which channels drive the most traffic, and more.
CRM: Get a 360-degree view of your contacts with all their interactions across marketing, sales & support channels in one place.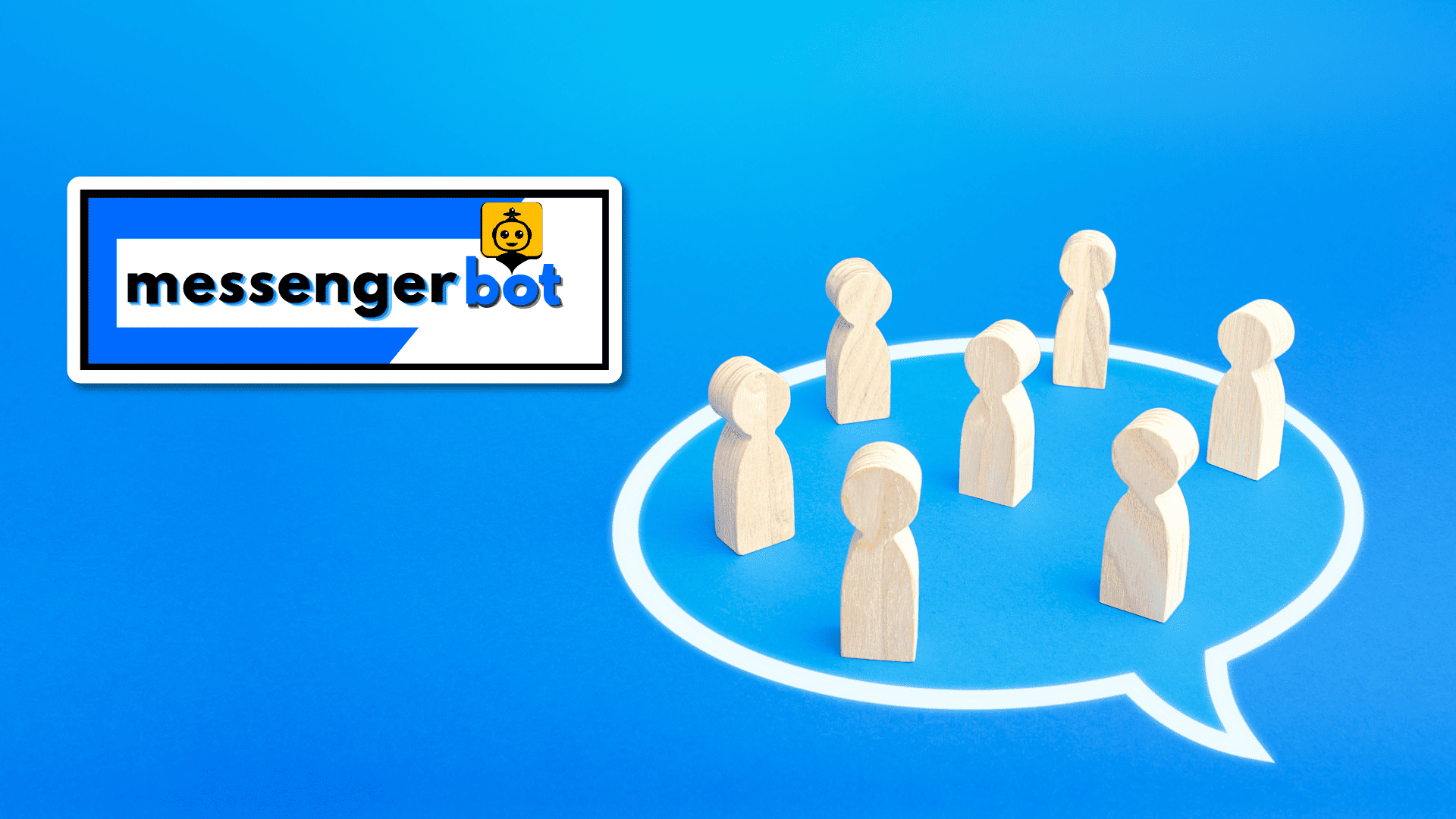 Messenger Bot App is a new marketing channel. It's basically software that you can use to deliver automated content through your Facebook page chats by engaging with people who are already interested in what you have for sale.
This is an awesome way to boost conversions because it allows businesses to talk directly to their customers on autopilot. It can help you keep up with your customer support, grow your list of leads and even get new sales.
You just need a Facebook page for this channel to work. Once you have it set up you can start sending messages automatically through the software platform.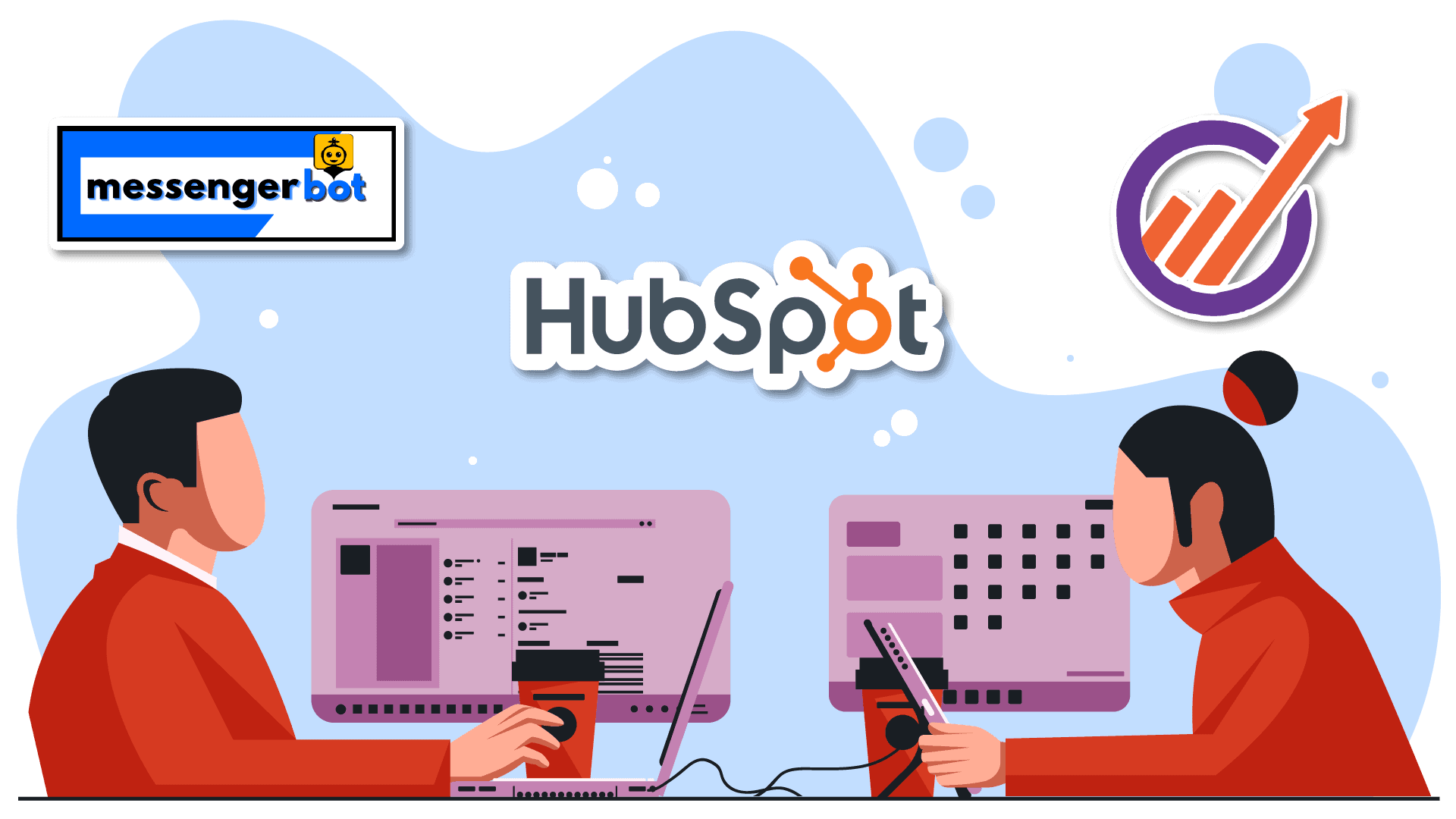 A marketing tool must be easy to use.  If a tool is not easy to use, it will be abandoned by the marketer after one or two uses.
Marketers always have limited time and energy in their day-to-day work. They must choose tools that are efficient for them to get things done with less effort and more enjoyment. In other words, marketers want tools that are easy to use.
A marketing tool should be intuitive, so marketers can start using the tool right away without having to read a manual or watch tutorials. Marketing tools must have an interface design with clear labels and visual cues for each feature/functionality. The goal is for marketers not to waste time wondering how things work but rather quickly.
EngageBay is a relatively easy-to-use marketing tool with straightforward features and a simple interface design. Marketers can easily navigate the platform to set up signup forms by dragging and dropping elements, then targeting those leads from their dashboard.
HubSpot is also a very intuitive software as marketers only need to drag and drop widgets for each feature they want on their site. Marketers can also have access to a library of marketing content that's already pre-written, so they don't need to spend time writing their own product descriptions and blog posts.
The Messenger Bot is easy-to-use as marketers only need to connect it with their Facebook page or group without having coding skills or hiring an expensive developer. The app is also very intuitive as marketers can see a demo of how the chatbot works before actually starting.
HubSpot is relatively easy to use with its drag-and-drop widgets. However, marketers need to learn how HubSpot functions in order to get the most out of it. Messenger Bot App is easier to use as it's a simple chatbot app that can be connected with Facebook. However, marketers need to know how the bot works before they start using it.
EngageBay is easy-to-use as marketers only need to click on each feature and fill out their information in order for Engagebay to generate leads from those pages. The cons of this tool are that marketers need to know how the software functions before using it.
Overall, Messenger Bot App is relatively easy to use as there's a demo of how the chatbot works before actually starting. Its simple interface design also allows marketers to quickly navigate through the app and get things done.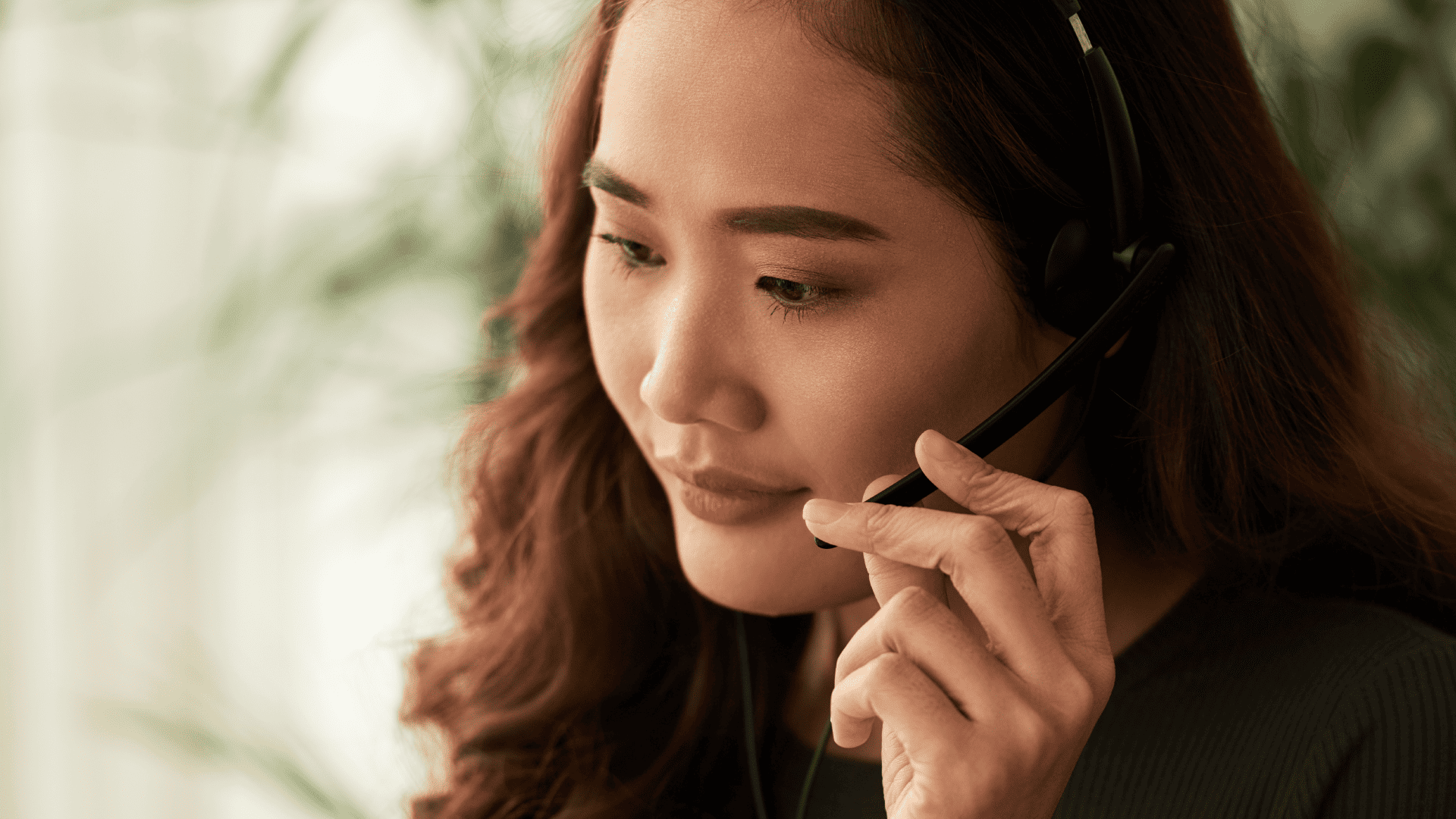 Customer support is an often overlooked feature of marketing tools.
When you're looking for a new tool, it's easy to focus on the features that will help your business grow—but don't forget about customer support! Any great tool should have a way for customers to get in touch with someone if they need assistance or want to provide feedback. With this in mind, we've decided to compare EngageBay's customer support with that of HubSpot and Messenger Bots.
At first glance, all three tools look about the same when it comes to their customer service metrics.
However, there are a few things you want to watch out for:
EngageBay has a fairly responsive team.
The majority of the time, they answer questions in less than 24 hours—and sometimes within minutes! In addition to their email support and phone support, EngageBay also offers live chat on their website from 12 PM – 12 AM EST daily. Right now there are over 70 people working for customer service at EngageBay, but the company is still relatively small compared to HubSpot.
HubSpot has a fantastic customer support team!
They answer questions in less than 24 hours most of the time—and sometimes within just minutes. It's also worth noting that they have phone and email support for their customers around the clock, seven days a week! HubSpot has more than 500 employees working for their customer service team, so they're able to answer questions quickly and accurately—they even have a separate help desk just for new users.
Messenger Bot app has a customer support team that responds in less than 24 hours most of the time, but there are some delays when compared to HubSpot and EngageBay. Like HubSpot, Messenger Bot App offers both phone and email support around the clock every day of the week—and they even have an online chat function for customers on their website.
This is where EngageBay shines!
They have the most responsive team out of all three marketing tools—they also offer live chat on their website from 12 PM – 12 AM EST daily. Right now there are over 70 people working for customer support at EngageBay, but the company is still relatively small compared to HubSpot.
Overall, the Messenger Bot app has a customer support team that's not quite as fast or accurate when compared with HubSpot and EngageBay—but they do have more employees working in their customer service department than the Messenger Bot app does.
While all three marketing tools have similar customer support metrics, EngageBay is the best option for those looking to have a fast and accurate team behind their marketing tools.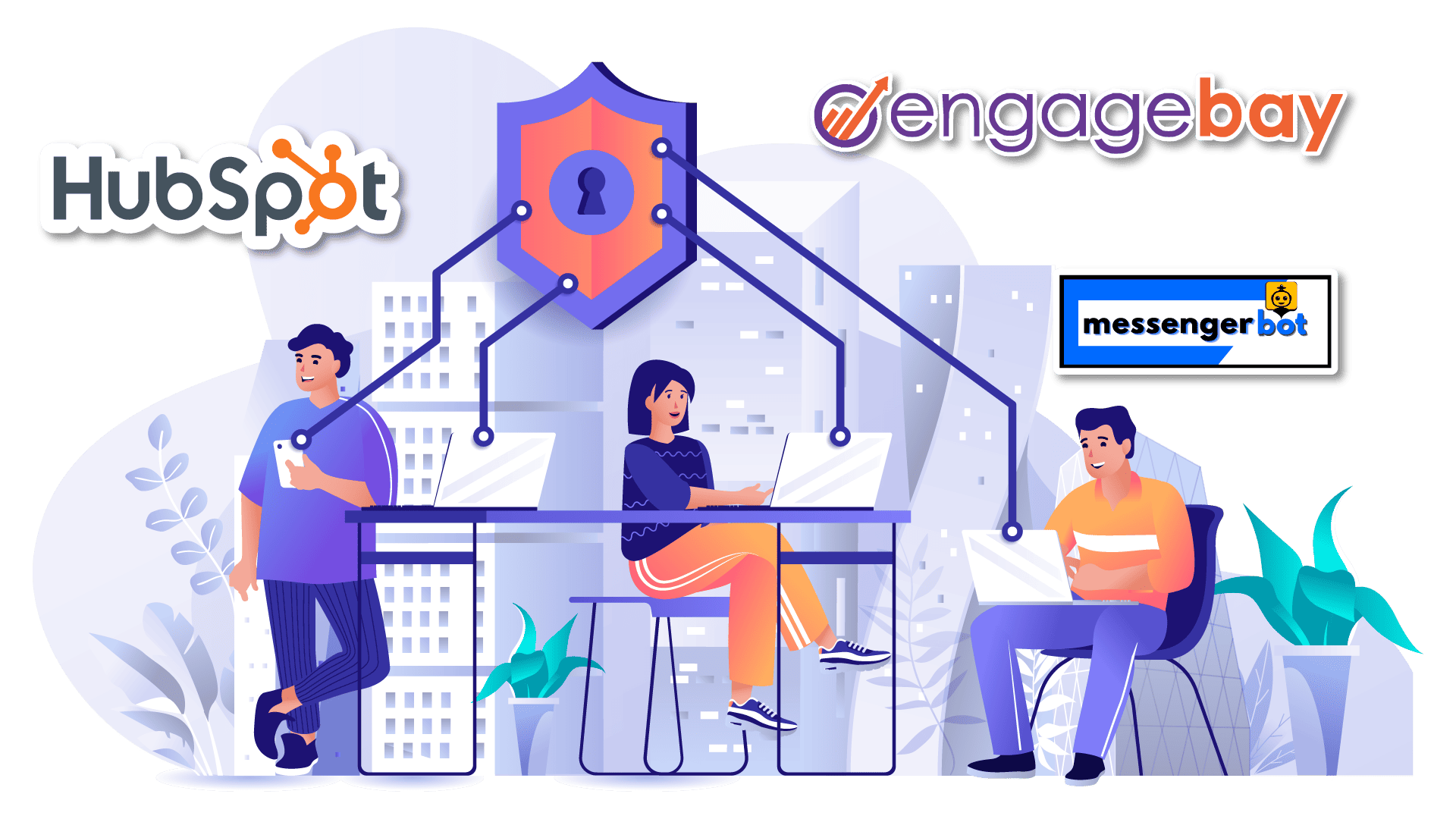 Protection from spammers and scamming is a huge part of security. In the past, companies have been hit hard by bots, scammers, or hackers setting up fake accounts on their sites to run scams.
Marketers should always look for security tools to protect their data, especially when it comes to customer data.
Build trust with your customers by building a safe and secure platform that they can feel confident in using. This will also help you avoid any future legal issues regarding the misuse of private company information or breaches due to weak passwords.
EngageBay offers two-factor authentication through Google Authenticator, which is a free app that provides an extra layer of security to the login process. This feature allows users to enter in their username and password, then open up the authenticator app on their phone for another step of verification.
HubSpot offers dynamic captcha verification at signup (a captcha that changes every time a user enters it) to prevent automated bots from signing up for an account.
HubSpot also has password strength verification, as well as IP address and location restrictions on login attempts so no one can try logging in from another computer or mobile device without permission. Password reset emails have been enhanced with additional security measures such as two-factor authentication, which makes it harder for hackers to access accounts.
Users are required to reauthorize the app every time they use Messenger because of its secure encryption capabilities. Encryption is important when protecting data from any malicious or unauthorized attempts at accessing user information, and Facebook has been recognized for having one of the most secure ways of protecting user data.
Overall, HubSpot has the best security features with two-factor authentication, dynamic captcha verification at signup, and protecting against IP address and location restrictions on login attempts.
Pricing: EngageBay vs HubSpot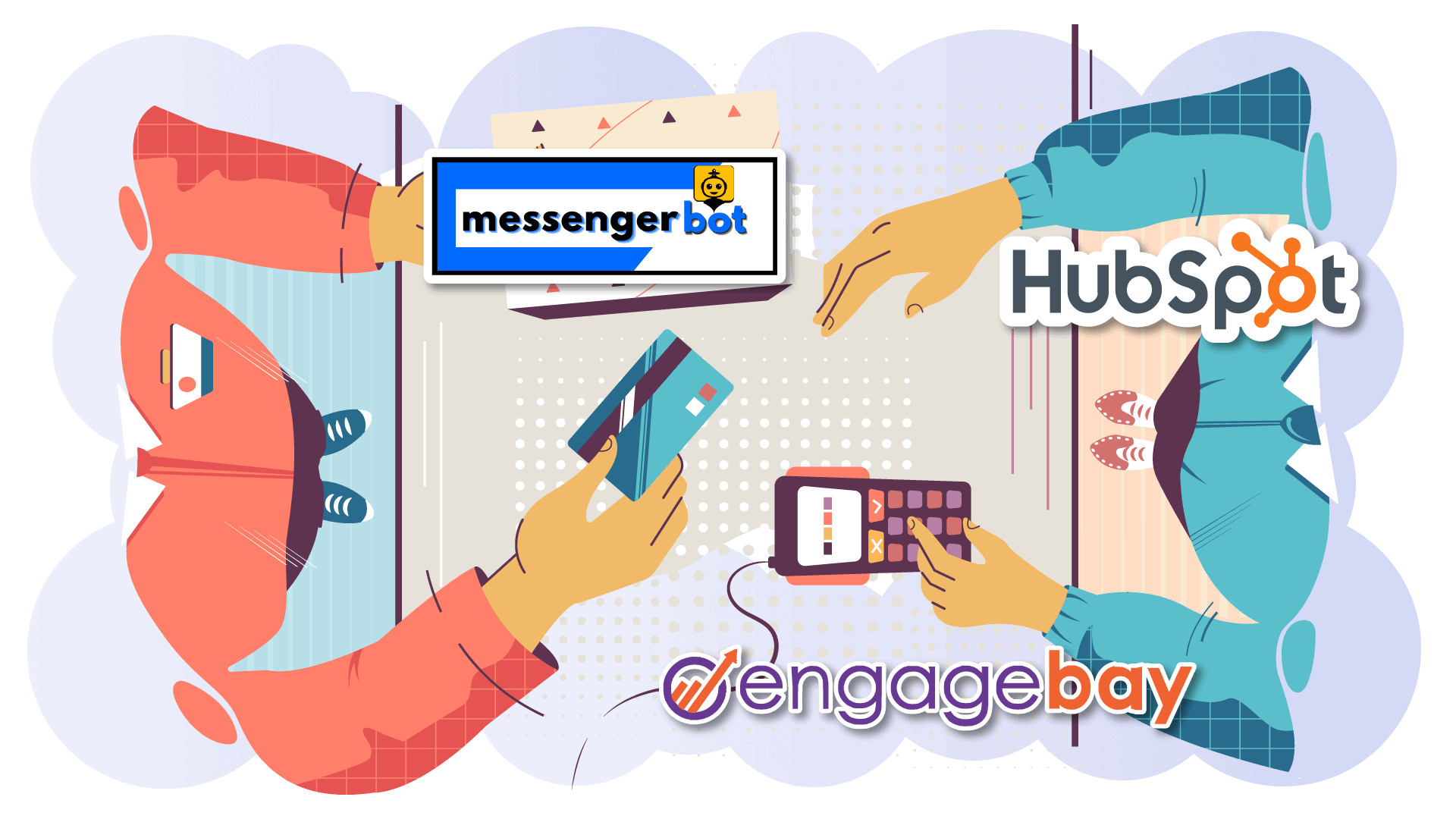 Pricing is an important consideration as the cost of marketing tools can be high. EngageBay and HubSpot both offer free versions for small businesses but if you're looking to expand your reach, consider paid options on either platform or a hybrid option with Messenger Bot that allows users to chat with customers even more easily and at scale than before.
EngageBay's pricing plans are on a per-user basis. The Basic plan is $10.79/user/month, while the Growth plan is $35.99/user/month. The Pro plan has all features most marketers need with marketing automation, web analytics, reporting, and more. It costs $59.99/user/month.
Hubspot's pricing depends on the number of contacts and features you need. The Starter plan starts at $45/month with 1,000 marketing contacts, while the Professional plan starts at $800/month with 2,000 marketing contacts. Lastly, the Enterprise plan starts at $3,200/month with 10,000 marketing contacts.
Messenger Bot App's pricing depends on the number of features you can access. Messenger Bot Premium starts at $24.99/month but can go as low as $4.99 for the first 30 days and $9.99/month on a limited time offer. Messenger Bot Pro lets you handle 10 Facebook Pages, access Instagram chatbot, send SMS campaigns, access scheduler, and more for only $49.99/month. On the other hand, Messenger Bot Agency allows you to handle an unlimited number of Facebook Pages and 10 Facebook Accounts for only $299.99/month.
Overall, Messenger Bot App is the best option for marketers who need a lot of features at an affordable price.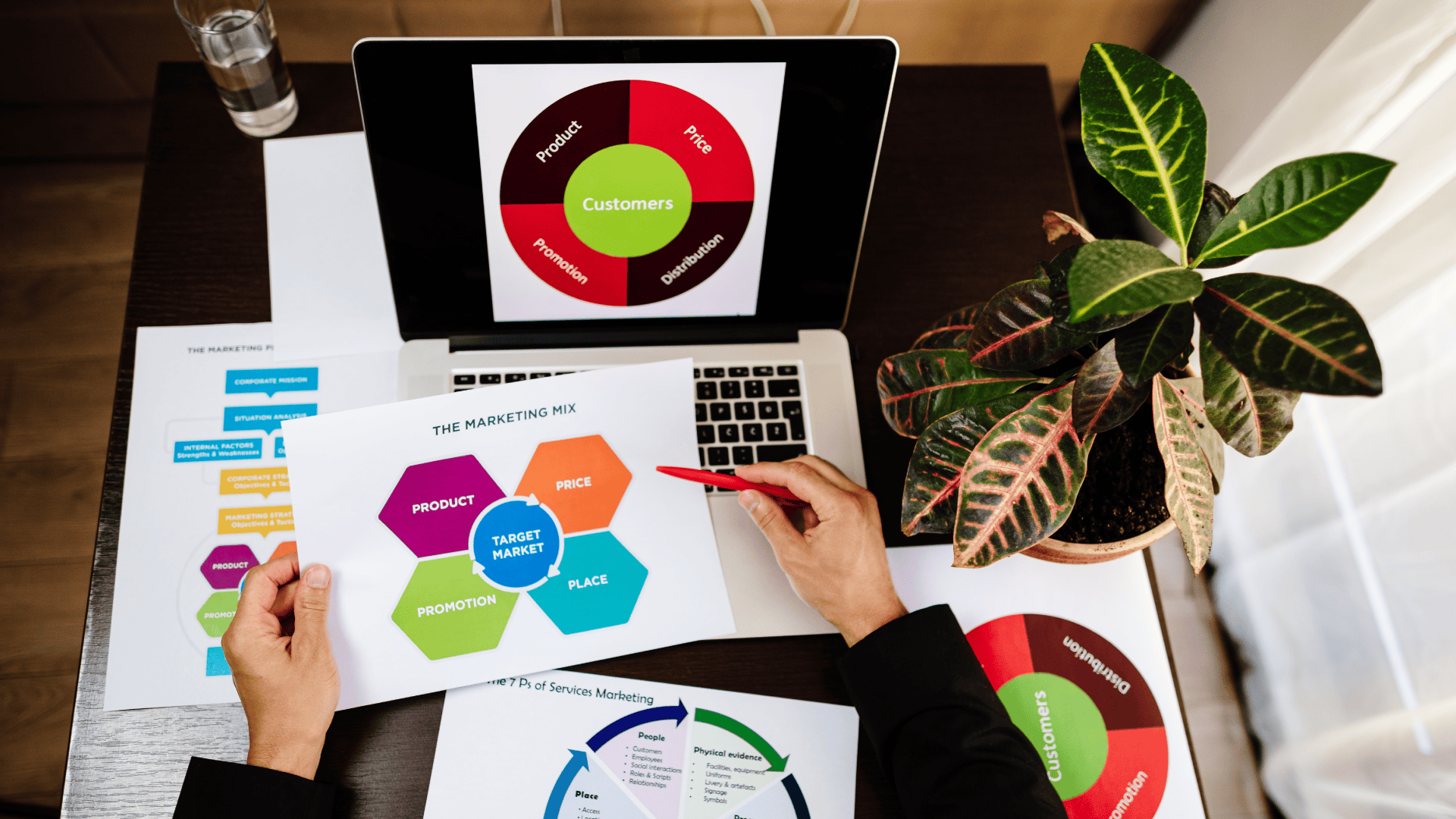 Marketing automation is one of the best ways to increase sales conversions.
It can help you by automating your marketing tasks, which will allow for more time focused on your conversion rate optimization (CRO) campaigns and other important areas that contribute to boosting revenue. Marketing automation is often used in conjunction with interactive chatbots because it allows marketers or content creators to narrow down the type of user they want to engage with based on their interests, purchase history, or any other criteria. This makes lead scoring and nurturing much easier for marketers who are using marketing automation in conjunction with interactive chatbots because it allows them to deliver personalized content at scale.
Engagebay is a tool that allows marketers to create personalized email marketing campaigns targeted at specific users. The main benefit of using Engagebay is the fact it helps you automate lead nurturing and targeting via email based on behavior, instead of just demographics or interests.
Hubspot is an all-in-one platform that helps marketers automate the entire customer journey. It might be a bit overwhelming for beginner marketers, but it can also be very beneficial to advanced marketers because of all the features and integrations they have access to through Hubspot.
Messenger Bot App allows marketers to create interactive chatbots that can be programmed with specific user information (like demographics and behavior) and use it to deliver personalized content at scale. The benefit of using the Messenger Bot App is the fact you don't need a marketing automation tool like HubSpot because all your lead nurturing, scoring, and targeting will happen right within the Messenger Bot App.
Overall, it's clear that marketers who want to boost conversions and automate their marketing tasks should consider using a tool like EngageBay or HubSpot, as well as interactive chatbots.
Dashboard/ Leadership Board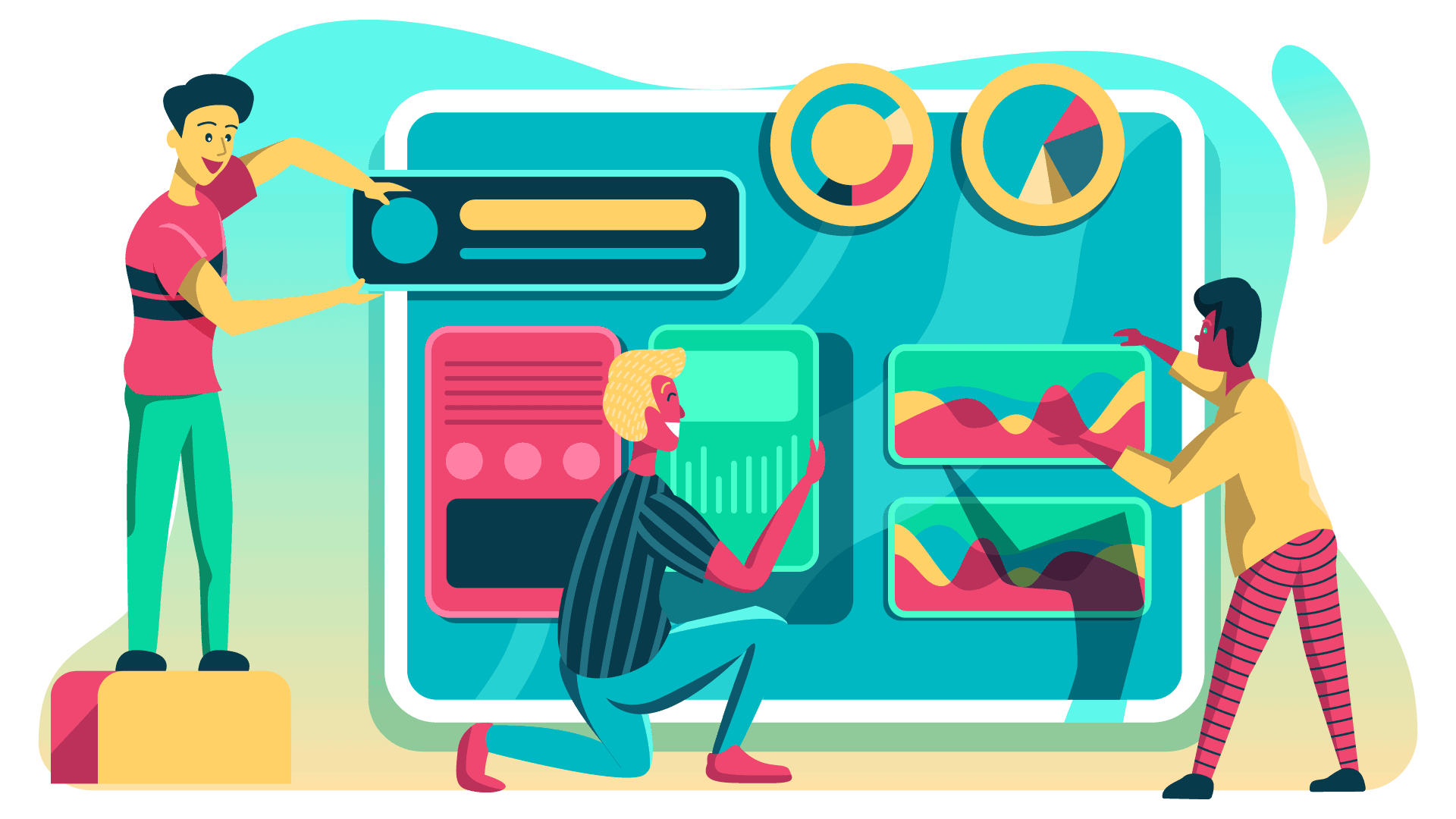 The dashboard is a better way to get your message across because it can be shared with the entire team. With one click, you are able to share information about what has been done for each campaign. This is perfect when everyone needs access at once and does not have time to wait until tomorrow's meeting which will only give them an update on certain campaigns that were not as successful as planned.
EngageBay's dashboard is not only easy to use but is also aesthetically pleasing. They have made their tools simple enough that everyone can understand them by looking at the dashboard, and then going in-depth later if they wish to do so.
The best way to engage your team is by showing them that you care about their opinions and take into consideration what they have to say. That's why HubSpot created the Leadership Board, a system where all members of your marketing team are able to get together and tell you what they think. Now it's up to you whether or not their ideas will benefit the platform, but at least now your team feels heard!
The HubSpot marketing tool has an awesome user interface with superb insights into your customer behavior. This is perfect for those who want to look at their customers in-depth and see what they like, dislike, or even feel.
The messenger bot has an easy-to-use interface with no learning curve needed. Just set it up and let it do its job! Your dashboard will tell you how many messages have been sent, opened, and clicked on.
Overall, our winner is the Messenger Bot! Its easy-to-use interface and outstanding reporting make it a favorite among marketers and business owners.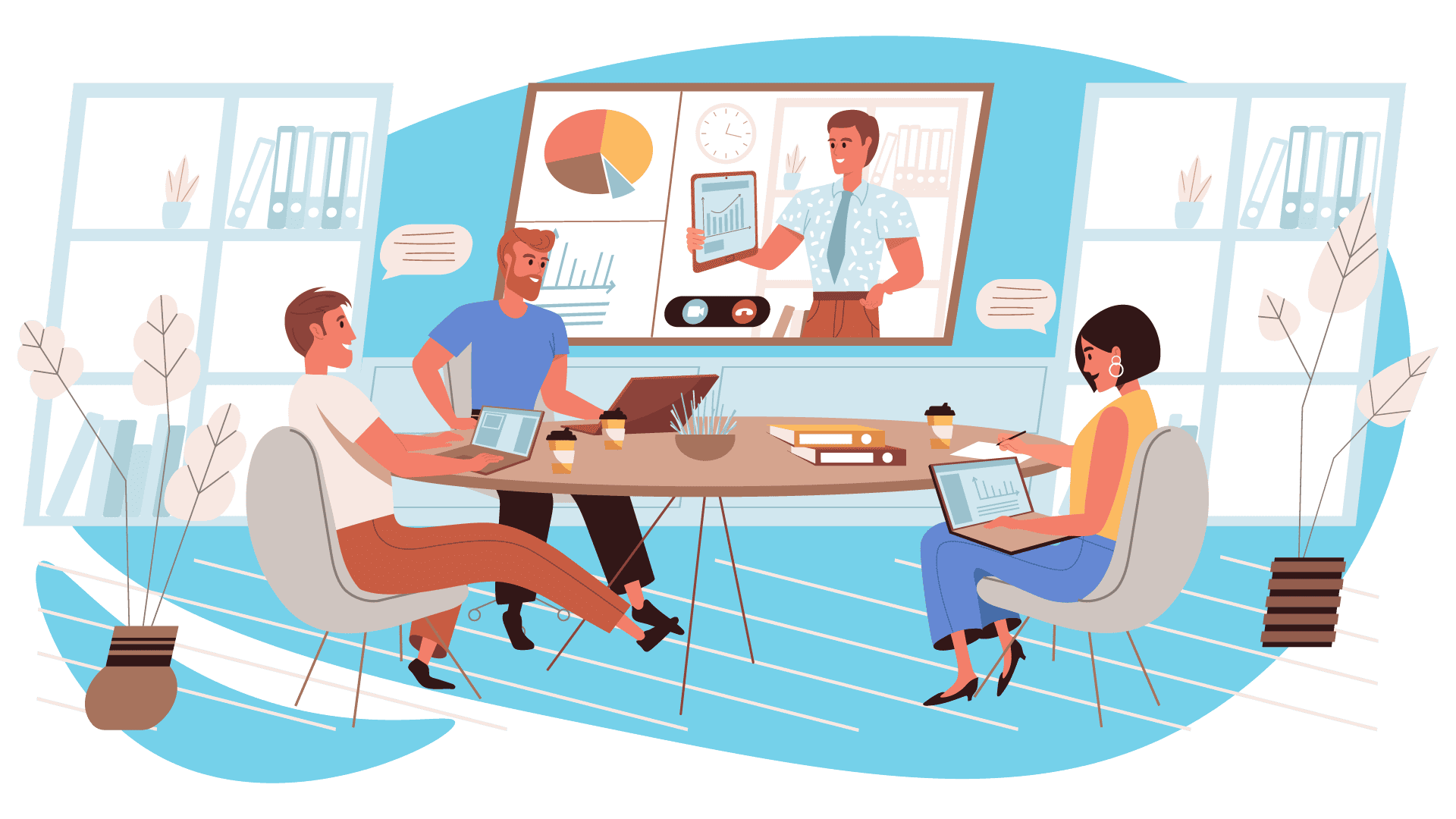 Reports are extremely useful to understand how your website is performing and what you need to improve on. A marketing tool with reports will help you understand your metrics better and improve them to get the most out of your marketing efforts.
If a platform does not have many reporting features, it is going to take more time for you to learn how exactly it works and what needs improvement. Also, in this case, there might be a lack of data accuracy so any changes made are not going to be meaningful.
With more reports, you will get a clear idea of your website's performance, where it is lacking, and the best changes that need to be done for better results.
Engagebay allows users to see a detailed report of their marketing campaigns, search traffic sources, keywords, engagement rates, and more with a few clicks of a button.
The reporting feature in HubSpot gives marketers the ability to track performance by the hour, week, month, or year. It is easy to create reports and share them with other team members within the dashboard itself.
One of Messenger Bots' biggest benefits is that it sends real-time updates on your audience's activity so you can always be in touch with how they are responding to your content. It also sends notifications when people are opening your messages, clicking on links, and more.
Overall, HubSpot is the best platform for reporting. It gives you a full overview of your website performance at just one glance with useful insights to improve it further.
The report is extremely helpful in knowing how exactly your site performs and what needs to be done better so that you get more out of marketing efforts.

Email marketing is a tactic that will never go out of style. In fact, it's one of the oldest methods used to engage with consumers online dating back to 1960 when AT&T ran their first banner ad on The New York Times website.
E-mail marketing is an excellent way for marketers and brand managers to communicate directly with potential customers and generate sales. In fact, according to a study published by MarketingSherpa, BtoB marketers that use email marketing enjoy 51% higher conversion rates than those who do not.
However, simply blasting out an e-blast is no longer effective or in some cases even legal. Marketers need a way to automate the process of managing their email list and sending out targeted messages to their subscribers.
EngageBay's marketing automation tool provides users with several different types of email templates that can be customized by marketers to promote new products or services, generate leads, educate customers on the benefits of a product/service, ask for reviews, etc.
HubSpot offers similar features (including templates) to EngageBay when it comes to email marketing automation. Marketers can even connect with Gmail, Google Inbox, Outlook 365, and other popular email services in order to manage their contacts lists.
Messenger Bot App is a great way for marketers to automate the process of engaging with subscribers. Messenger Bot App allows users to send messages, engage in group chats, and even schedule appointments through their marketing platform. You can automate emails, manage lists, and set up an automated workflow for marketing campaigns.
Overall, Messenger Bot App has the best email marketing features. Their platform allows marketers to automate almost every aspect of their workflow from sending transactional messages, scheduling appointments, or even generating leads.
Which one is a better CRM between Engagebay and HubSpot?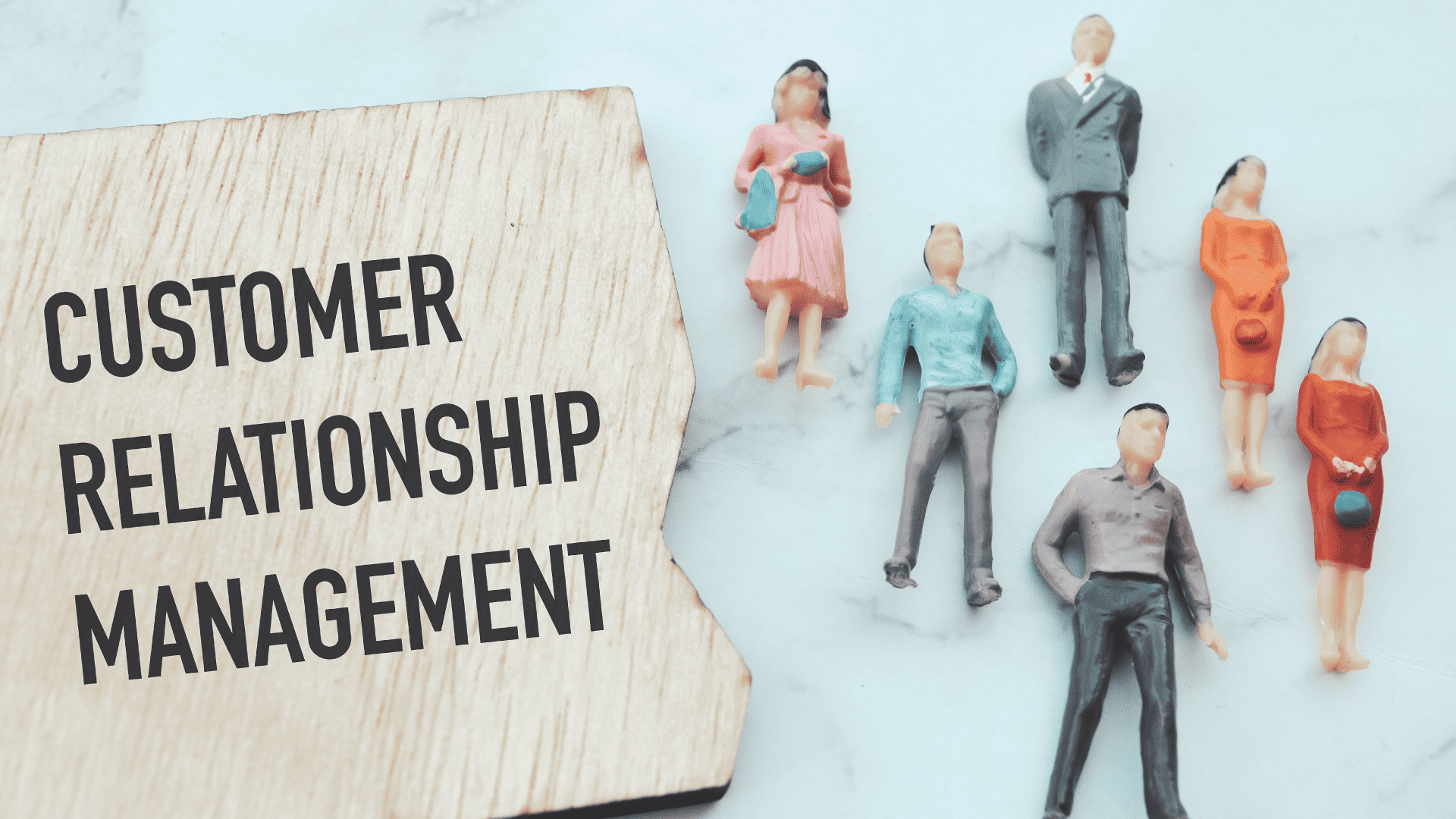 EngageBay and HubSpot are both great CRMs, but the main difference is that Engagebay has a lot of features and tools to help marketers engage with their customers.
Hubspot comes with enough marketing automation capabilities for most small-to-mid-sized businesses (SMBs), including lead scoring and email campaigns. It has advanced reporting features like custom dashboards and ROI tracking.
Hubspot is easy to use for beginners, but it may be too limiting if you want more advanced features or integrations. It provides the basic marketing automation capabilities that most marketers need on their journey toward becoming data-driven marketers.
If you want to use HubSpot, you'll need a paid plan. The CRM is included in the price of your monthly subscription payment.
Which makes it easier to understand the different features?
Features are important when choosing a marketing tool.
A feature is something that the product has or does. So, which makes it easier to understand the different features?
EngageBay has all of its important information on one page. They are smart, however, it does make it easier because you know exactly what they offer and don't have to click into each section individually if you want to! HubSpot takes more explaining but that's because there is a lot of information on their site. They have a tool for everything, however, it can be overwhelming if you're not used to their interface and the layout takes some time getting used to. The good news though, is they do offer free tools so that's great!
EngageBay is the best marketing automation platform on the market. It offers a wide range of features that allow you to create engaging messages with images, videos, and GIFs for Facebook Messenger bots or SMS campaigns.
Moreover, it lets you send targeted messages based on user behavior without ever needing code! Finally, if your business is active in different countries (e-commerce, for instance), EngageBay offers the best multilingual capabilities to make you competitive everywhere.
What are the cons of using Engagebay?
EngageBay requires a high budget, a long time to complete the project, and no reporting for campaigns. Thus, EngageBay is not ideal for companies that are just starting out.
Are these platforms available on mobile apps (iOS, Android, etc.)?
Mobile apps are available for EngageBay and HubSpot. Messenger Bot does not have a mobile app, but you can access it on your browser (both desktop and mobile). Mobile app access is a feature available on all three platforms.
EngageBay and HubSpot have the option to use both desktop and browser access, while Messenger Bot can only be accessed via a web browser (both desktop and mobile). It does not offer an app for download in either iOS or Android stores.
Which is the better marketing automation solution?
Marketing automation is an important tool that every marketer should be aware of. With automation, you can get more leads, increase sales and automate your marketing process which will save time, money, and effort in the long run.
In terms of marketing automation, EngageBay is a powerful, easy-to-use, and affordable marketing automation. It has a user-friendly interface that will allow you to set up your drip campaigns in minutes without any coding knowledge at all! Engagebay also allows marketers from around the world with different time zones which means no matter where you are based, there'll always be someone to reply to your potential customers.
HubSpot is a popular marketing automation platform but it's not cheap and can cost you more money than EngageBay! If you want to use the free version, then expect limitations like only 25 contacts and 100 emails per month and other restrictions.
How expensive is HubSpot?
HubSpot is an all-inclusive marketing software that you can use to design and execute your inbound marketing strategy. It is a little pricey but it does offer good value for money and the best part here is that you will get what you pay for (a quality product).
How secure will my data and account be?
Marketing tools are generally very secure, they are built to comply with all security standards. However, you have to be careful when it comes to the data that is being shared on these tools. You should never share your private data on these tools, and you would want to avoid sharing any sensitive information that could lead to a security breach.
What are some alternatives to EngageBay?
EngageBay is a social media marketing tool that helps you manage your pages and keeps track of analytics for Facebook, Instagram, Twitter, Linkedin, and Pinterest.
Knowing some alternatives of EngageBay can be useful when you are looking for other social media management tools to manage your pages. Some alternatives of EngageBay include:
Engagebay vs ActiveCampaign
ActiveCampaign is an all-in-one marketing tool that helps you automate your campaigns. It integrates with Gmail, Facebook, Twitter, and Instagram to help you manage contacts through email newsletters or social media posts.
Engagebay has several useful tools including analytics for pages on social networks like Facebook Inc (NASDAQ: FB) and Twitter, social media scheduling tool to help you manage your time more efficiently on Facebook Inc (NASDAQ: FB), Instagram, LinkedIn Corp (NYSE: LNKD), Google+, Pinterest.
Active campaign's useful tools include email automation with Gmail, Yahoo Mail, or Microsoft Outlook; Facebook Inc (NASDAQ: FB), Twitter, and Instagram integration; contact management tools.
Some features of Engagebay are different from those of ActiveCampaign including that while Engagebay has analytics for Facebook Inc (NASDAQ: FB), Pinterest, Linkedin Corp (NYSE: LNKD); Activecampaign has analytics for Google+, YouTube, and Twitter. While Engagebay offers social media scheduling; ActiveCampaign offers email automation with Gmail or Microsoft Outlook.
Engagebay vs Infusionsoft
Infusionsoft is a CRM tool for small businesses. It has a lot of features, but it's expensive to get started and complicated to use.
Engagebay is much easier to set up and doesn't have as many over-the-top features. Engagebay lets you do the basics like email marketing, automation workflows, landing pages with opt-in forms, and live chat.
Infusionsoft is better than EngageBay in terms of features. However, it can be difficult for small businesses to get started with Infusionsoft because of the price and level of tech-savviness required.
Mailchimp is an email marketing tool that was initially designed to help businesses send emails without needing any coding knowledge. MailChimp allows users to efficiently manage their mailing lists, create beautiful newsletters and track the results with real-time campaign statistics. It also provides templates for creating custom layouts that are easily edited using HTML or CSS code editing tools.
One of the best features of MailChimp is its simplicity. Users only need to enter an email address and password, select a template for their newsletter, customize it with drag-and-drop widgets or code snippets if necessary, and then publish their campaign. It's no wonder why this simple yet powerful tool became one of the most popular tools. Compared to EngageBay, Mailchimp is more flexible and easier to use.
What it really boils down to is, can you learn and use the tools easily enough to be effective?
You can learn to use EngageBay in about an hour, and it will take you a few more hours or days max before you can start using it effectively. With HubSpot (and most marketing software), there's more training involved – but for good reason – the tools are much stronger too!
Messenger Bot App's are relatively easy to use, but the effectiveness is limited.
Which marketing tool is best for you?
Boosting conversions is not easy. You can't always use the same marketing tactics over and over again, you need to keep your audience engaged by constantly adding new strategies to your toolbox.
With so many CRM software and marketing solutions on the market today, which one should you choose? As we compared EngageBay, HubSpot, and Messenger Bot, we found that they each offer unique advantages.
For example, if you're looking to manage your contacts and automate marketing workflow without any extra bells or whistles, then Messenger Bot is the best solution for you! If you want advanced features like lead scoring and integrations with other business apps, then HubSpot is for you. And if you want the best of both worlds, EngageBay offers a perfect mix of marketing automation and CRM features!
Thus, the best marketing tool for you depends on your own unique needs.
But one thing that they all have in common is the ability to boost conversions and grow your business! If you're looking for an easy-to-use, feature-rich CRM solution with marketing automation capabilities, then you should choose one of these three options.