A customer base is the main focus of any business and you must do your best to improve it. Your customer base will help you grow your business and increase revenues. You should try to improve customer retention, but also attract new customers through marketing campaigns or building a powerful referral network.
In this blog post, we will compare three tools that can help improve your customer base.
Messenger bot is a popular chatbot software that enables you to create personalized conversations with customers. Salesforce provides CRM and marketing automation for small businesses. Finally, Freshworks offers cloud-based sales and marketing software for small and medium-sized businesses. All three of these services have their own strengths and weaknesses, but it is important to know the advantages of each before making a decision based on personal preference.
What Is the Best CRM Package?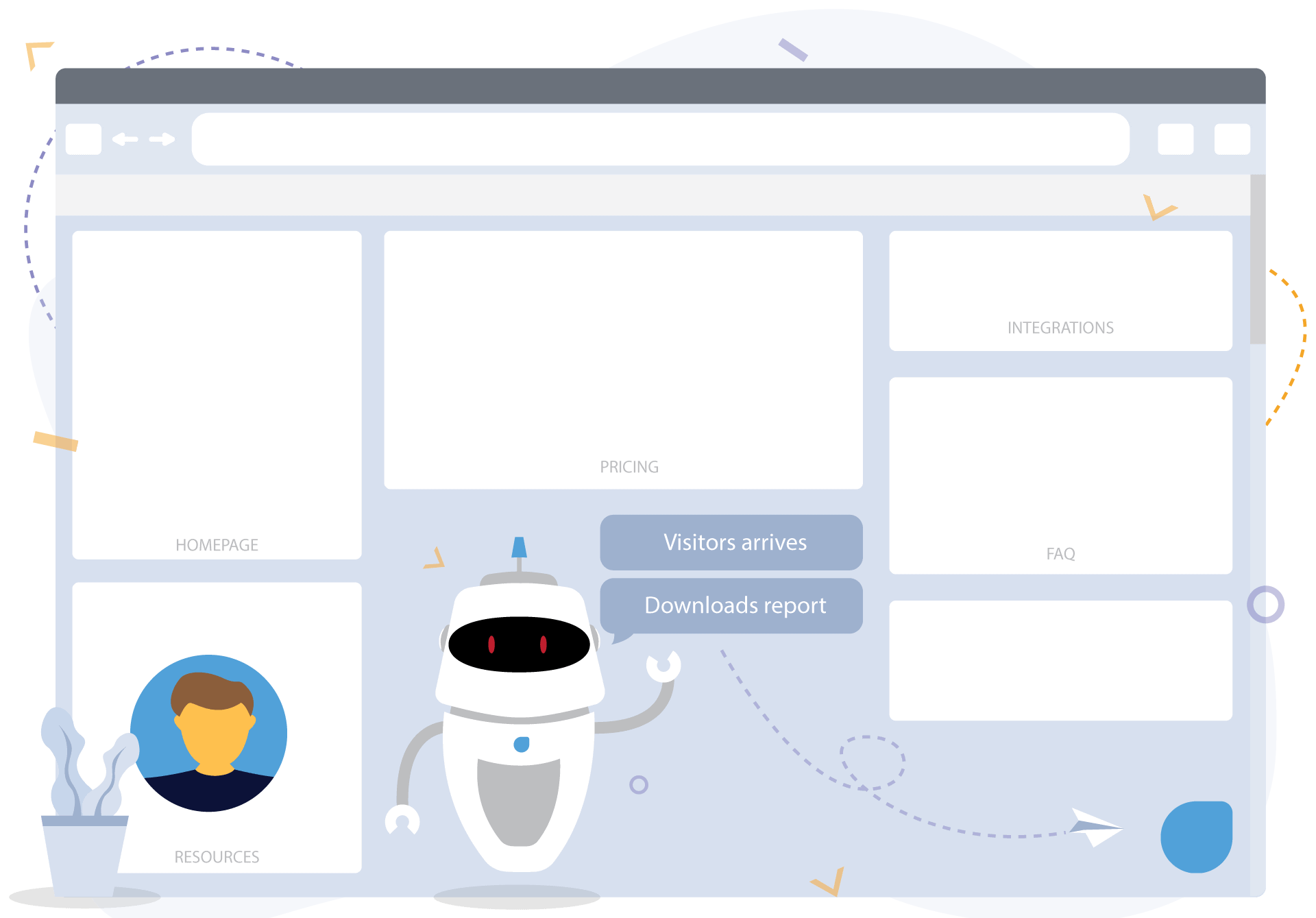 Tools to improve customer base, like CRM (Customer Relationship Management), are an important part of your business. There are many ways to go about this, including email marketing and chatbots.
Since you're looking at three platforms, let's have a look at each one in turn.
Comparing Salesforce vs Freshworks: An Overview
The three platforms we'll compare are Freshworks, Salesforce, and Messenger Bot. Freshworks and SalesForce each have a customer base of more than 25,000 businesses and over 100 million users. Messenger Bot is the newest bot platform on this list and has even greater potential to expand its userbase as it becomes available for other platforms such as iOS and Android.
We listed the important features of each platform below.
1. Sales Force Automation
Sales force automation is a process of integrating different computer systems together to allow for the processing and routing of sales-related tasks and activities within an organization. Sales automation is important in improving your customer base because it allows for the streamlining of tasks across different departments within a company.
The main purpose of sales force automation is streamlining repetitive tasks associated with customer relationship management (CRM)
Salesforce is an example of sales automation software that provides the tools needed to do this, allowing users in a business or organization to manage their contacts and leads through its CRM. Salesforce users are able to manage their contacts, leads, and customers.
Another example is Freshwork's; in addition to providing sales automation software for users, it also provides support services like live chat tool (Zendesk), email marketing (MailChimp), help desk (Freshdesk), etc. Messenger Bot is another platform that can automate sales processes.
Messenger Bot is mainly used to automate initial sales and support conversations, through which customers can get their queries resolved or make purchases/subscriptions. Messenger Bots also collect data from users who opt-in for the same via a chat window on your website.
Messenger Bots are an easy way to make sales conversations automated, but they only work in the situation when you already have a list of users' emails or phone numbers. Messenger bots cannot create new leads for your company; Freshworks and Salesforce both offer this functionality too. But there is one big difference between them – Freshworks and Salesforce are both BPA tools, while Messenger Bots can be used as a stand-alone tool.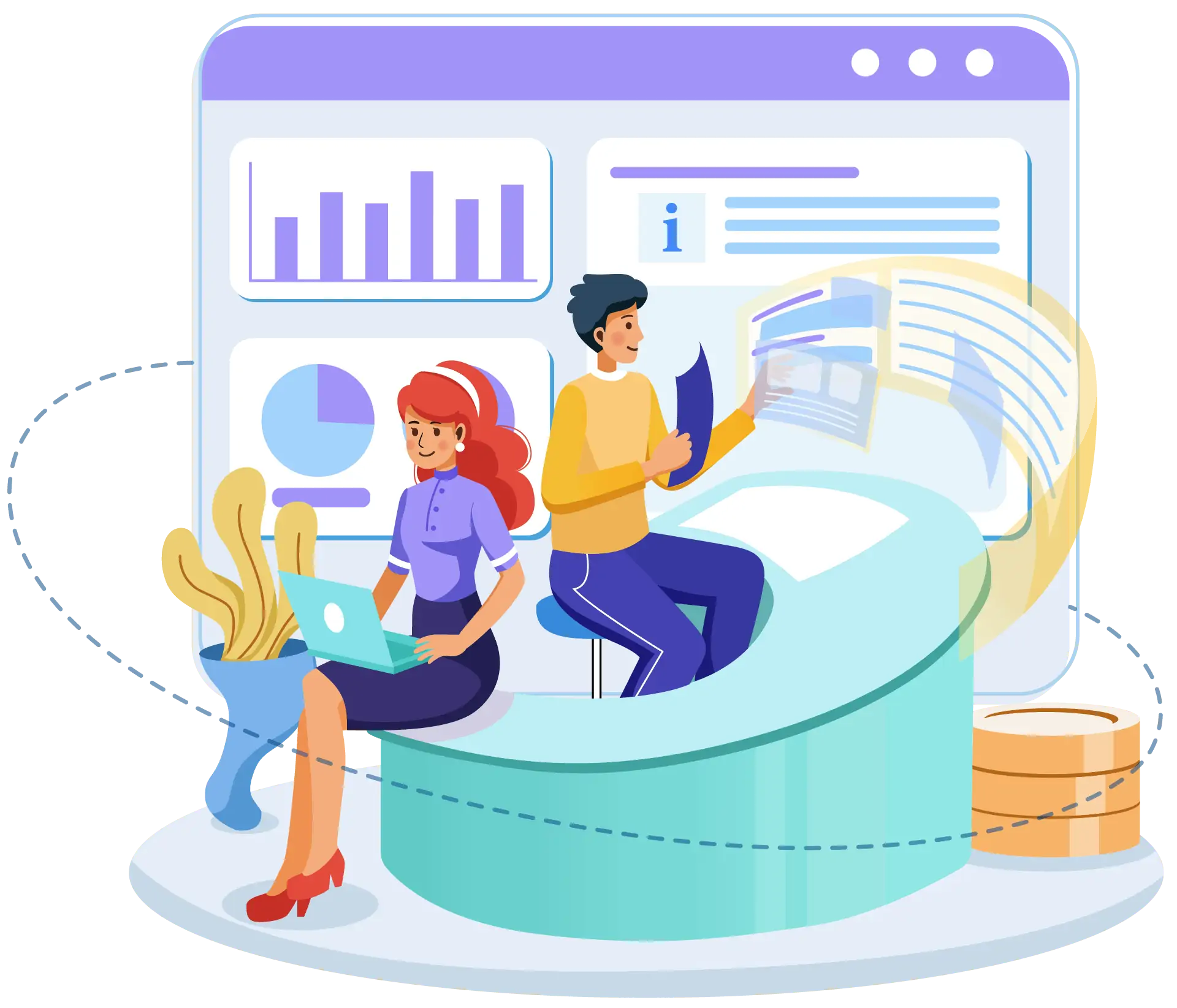 Marketing automation is a way of using technology to streamline marketing tasks, including email follow-ups and lead nurturing. Automating marketing activities improves the customer base by keeping customers engaged with the business.
The marketing automation process starts by first laying out a clear plan for each customer so that they are treated individually based on their specific needs and preferences. This begins when you create user profiles to track everything about your individual users, from what products or services they have purchased in the past to how frequently they log in. This way, you can provide the relevant content to each customer at just the right time in their relationship with your business, which keeps them engaged and allows for further engagement over time.
As part of the automation process, there are a number of tools available that allow businesses to segment customers based on certain criteria so they only receive emails about products and services they have an interest in. For example, you can use tools that allow you to segment your customers into groups based on their purchase history or even the types of products and services they are interested in so that only relevant emails get sent out.
As a result of marketing automation, businesses improve their customer base by creating personalized content for each individual.
Freshworks uses a marketing automation tool to send out emails based on users' buying behavior. Salesforce has marketing automation tools that allow marketers to create personalized content for each individual, including email follow-ups and lead nurturing. Messenger Bot allows users to customize the messages they send out based on their customer's interests in order to improve the user experience.
Marketing Automation is important because you can provide relevant content to your customer at the right time in their relationship with your business, which keeps them engaged.
When it comes to marketing automation, Freshworks has been shown to have the most effective marketing automation tools out of all three companies.
3. Customer Service and Support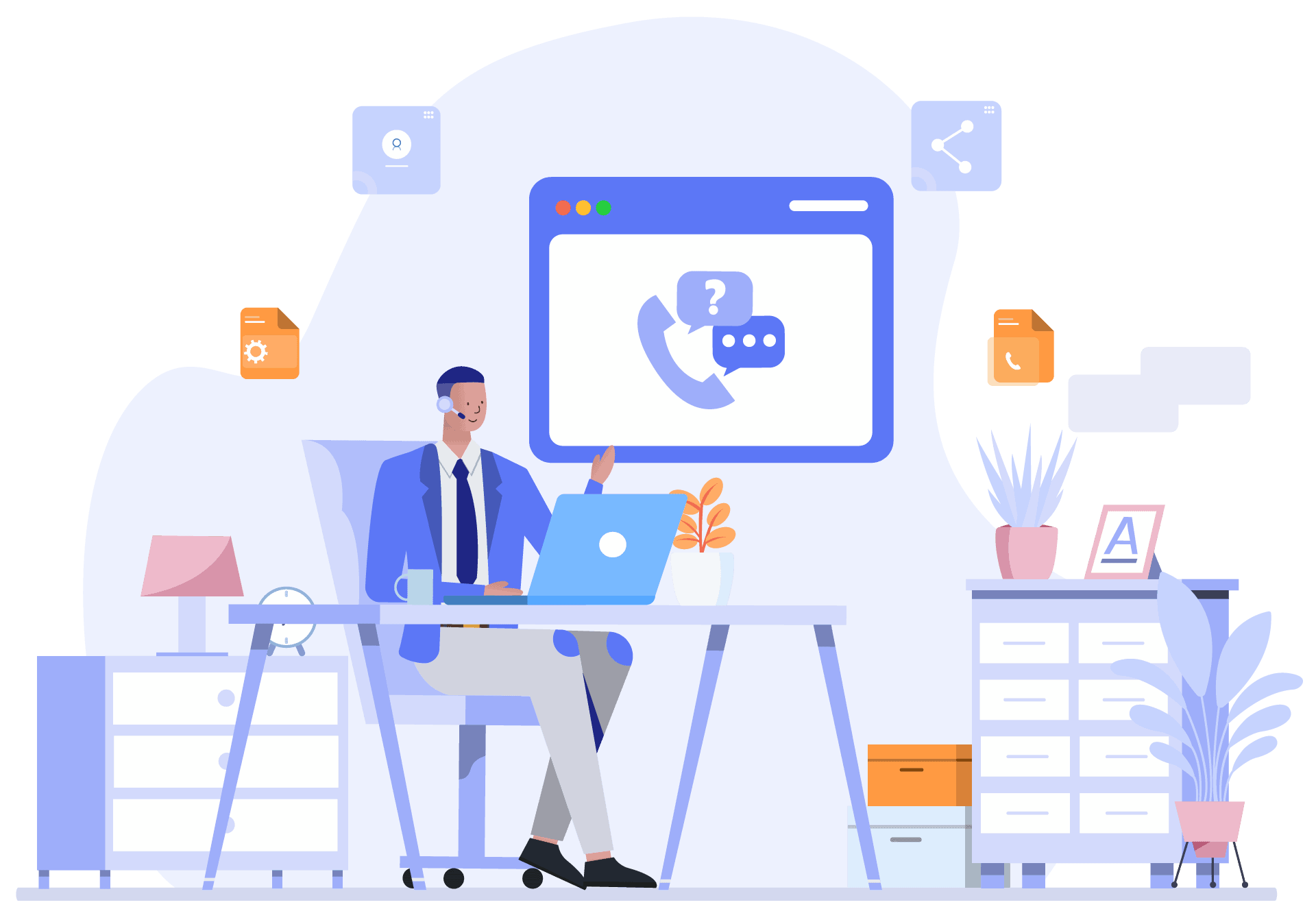 Customer service and support is also a key area where companies should focus to improve their customer base. Even though many brands still do not understand the importance of this and they think it's better suited for larger businesses with more resources available at hand. That is very wrong! Customer service and support can be implemented even in small-scale business models as long you keep your 'customer first' approach intact.
Freshworks, Salesforce, and Messenger Bot all have different customer service and support. Freshworks offers a live chat feature from which you can get in touch with their dedicated support team who will help solve your problem as quickly as possible. On the other hand, Salesforce also has a 24/ hour phone number where you can reach them at any time of the day. Messenger Bot offers a great chat facility that is connected to Facebook's Chatbot API where you can find answers about their products and services.
Each platform has different customer service and support features with its own set of advantages for users. Freshworks' live chat feature comes with a complete suite of business apps that can be used for free, which is their advantage over Salesforce's 24/ hour phone number. Messenger Bot offers a chat interface where you can find information about the platform and its features in a more interactive manner compared to live chats or calls with Freshworks or Salesforce.
Overall, each platform has something unique to offer, but it's important that they implement a 24/ hour support system with multiple ways of reaching out for quick resolutions.
4. Analytics and Reporting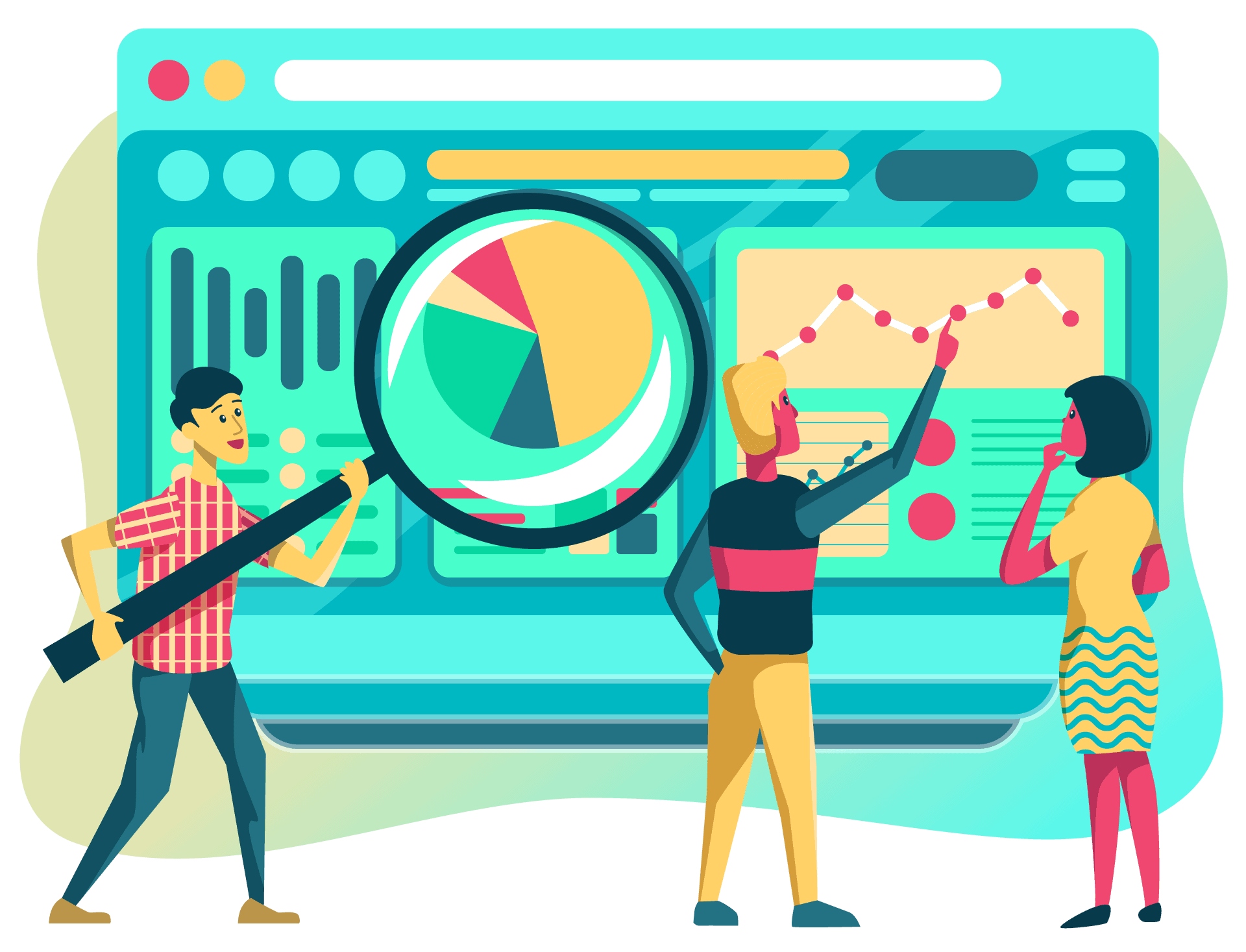 Analytics and reporting are important to fully understand the customers you are reaching and determine what marketing efforts work best. In order to get a better understanding of your customer base, it is essential that you have access to reports with accurate information about which campaigns were run when, and for how long so they can be analyzed by the team. This will allow marketers to see where their efforts are most effective, and where they might need to make some changes.
Freshworks offers detailed reporting which is managed by the marketing team to create reports on customer interactions, email campaigns, and conversions.
Salesforce has built-in dashboards for marketers so they can focus on key activities that drive business success with a real-time view of leads, opportunities, sales performance, and more.
Messenger Bot provides an easy way to see user interactions and reports from automated messages sent from Messenger. Each message contains a number of clicks, opens, conversions so marketers can analyze the data based on their needs. Although fairly new in the market, Messenger Bot offers comprehensive analytics to give marketers a clear picture of their customer interactions.
The best way for businesses to increase both customers and user engagement is by utilizing each platform's ability to track analytics, then creating reports that are easily accessible so every member of the team can understand what is working well, and why.
By keeping track of analytics, marketers will be able to focus on the best ways to improve their customer base and change messaging as needed based on data from these reports.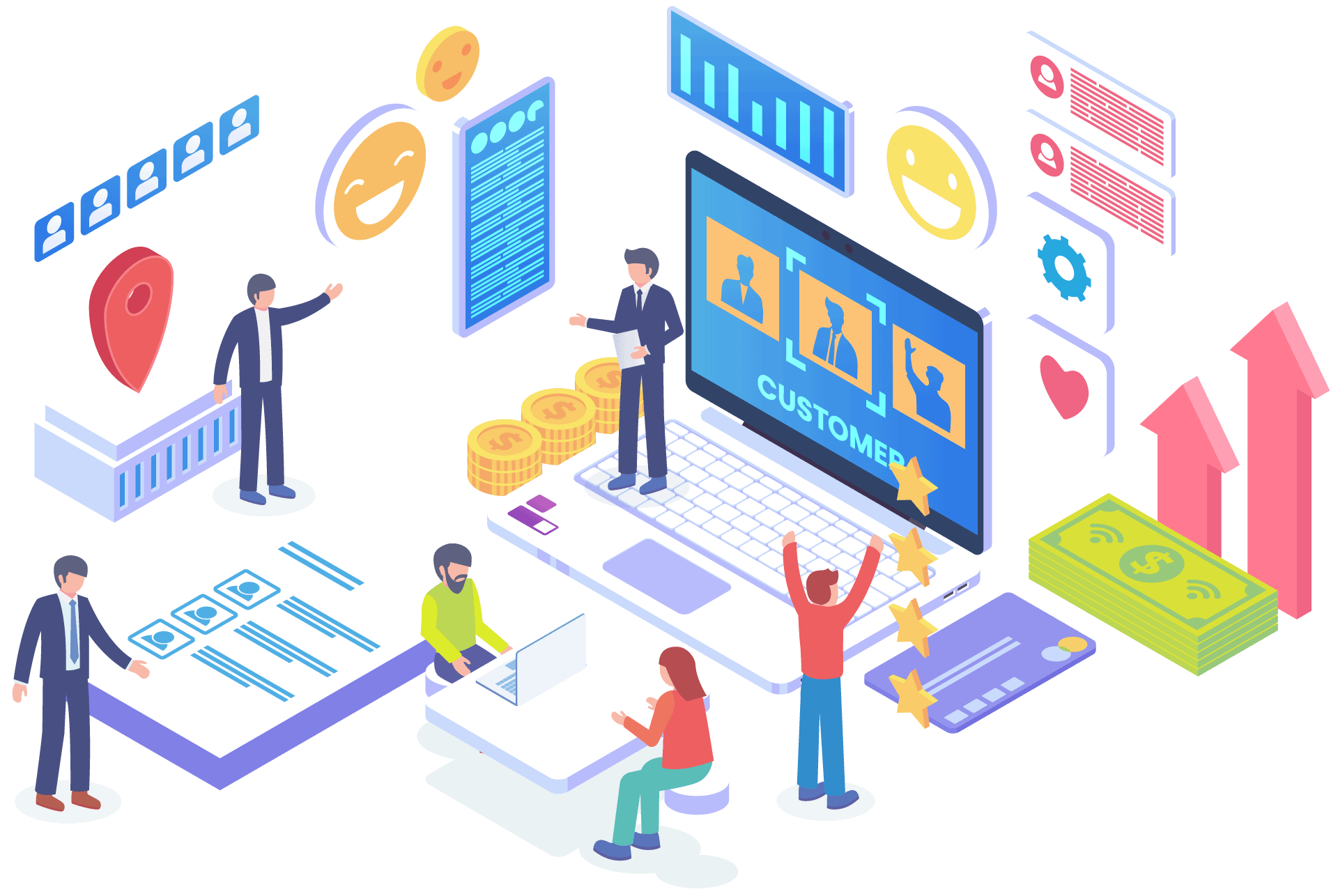 Extended CRM is another important factor that helps businesses to improve their customer base. It is a necessary technology to have in today's world where there is increased competition and a need for businesses to be constantly updated.
An extended customer relationship management (CRM) system helps companies manage their contacts, schedule meetings or calls, track emails, etc., all from one place. It also has features like lead management, sales force automation, etc.
It helps companies outpace their competition by offering several useful functionalities that are not available in other tools or software. The ability to access all kinds of data from one platform offers businesses a strategic advantage over others who might be using different systems for various functionalities.
Freshworks, Salesforce, and Messenger Bot all have excellent customer relationship management (CRM) systems that are widely used by companies across the world.
Salesforce extended CRM offers a set of standalone tools within the software suite to improve its functionality. Freshworks is an integrated CRM that offers several useful functionalities together in one place. Messenger Bot extended CRM system can be used to automate customer notifications through Facebook without any human intervention and also has other features like lead management, sales force automation, etc., all from one place.
It improves customer service, enhances sales and marketing functions by bridging the gap between campaigns, data analysis tools, etc., all in one place for the convenience of customers. It also helps companies to get a better understanding of their clients' needs through direct interaction with them which in turn helps them to provide more personalized service.
Having this system makes it easier for businesses to manage their contacts, schedule meetings or calls, track emails, etc., all from one place which is especially useful in today's competitive world where companies need every advantage they can get over.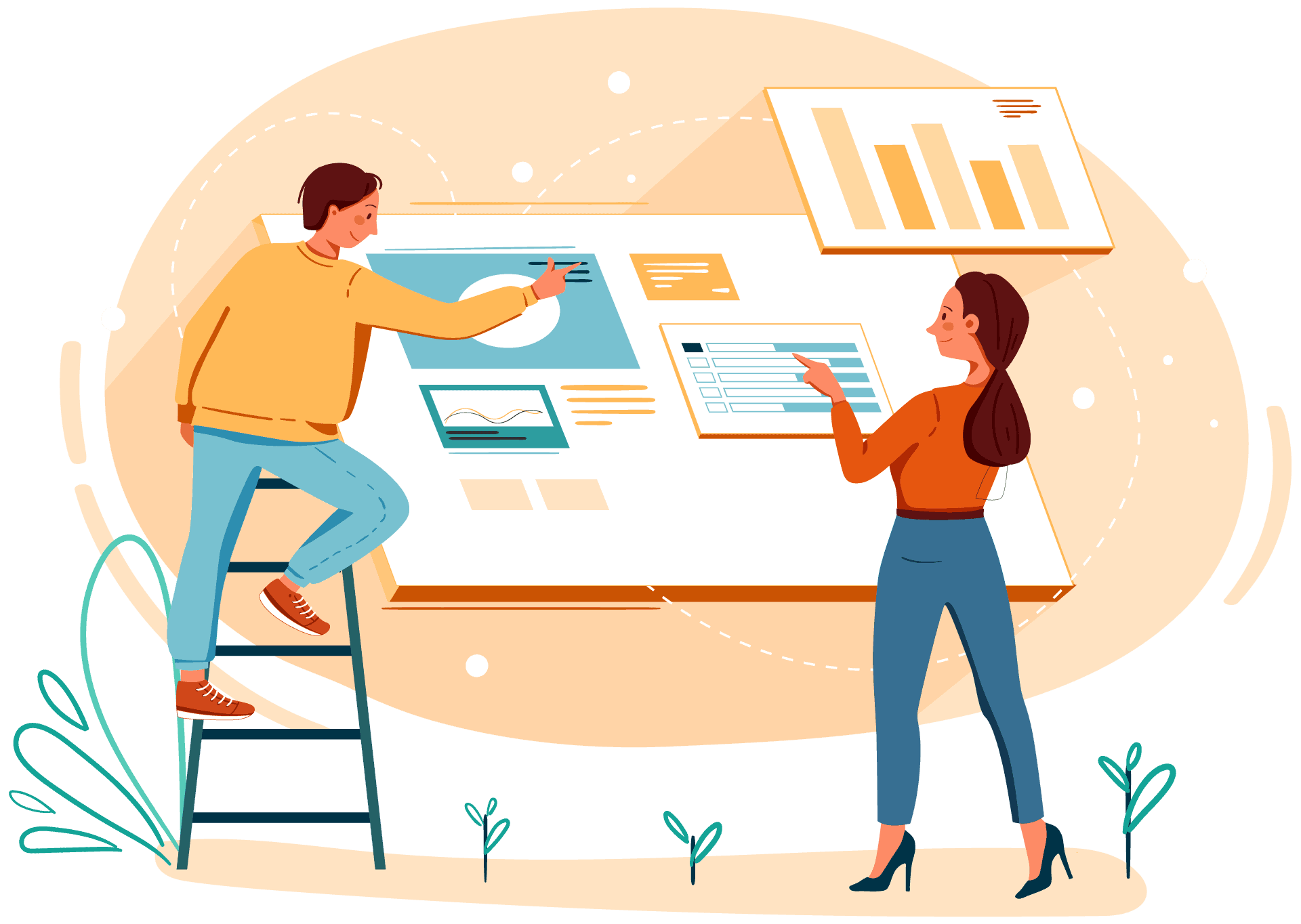 Product technology is important to improve the customer base. If you are using a technology that is outdated, your product will be out of date with the market and this can cause problems when trying to increase sales. You want people to use your product because it's innovative and up-to-date with current trends in order for them to see results from its usage (no pun intended).
You should always be up to date with the latest technology and trends in order for your product to remain relevant. When you use a product that is outdated, it will not only make your life difficult but also those of your employees as well as customers because they won't even consider using something like this. This can lead them over to your competitors and cause you to lose valuable customers.
When it comes down to it, the product technology that you use is vital for your company's future success because if people can't see results from using a certain type of software then they will not want anything to do with it.
Freshworks uses the latest and greatest in product technology to help improve the customer base. Salesforce has very similar software, but it's not as up-to-date with current market trends which can cause problems when trying to increase sales for your company. Messenger Bot is a great tool that uses cutting-edge technology that makes it easy for you and your customers to see results from its usage.
The best product technology to use in order to improve your customer base is Messenger Bot because it uses the most advanced software that will allow you and everyone else associated with your company to see results from using a piece of equipment like this one. If people can't see results, they won't want anything to do with what you have to offer and this can cause all kinds of problems for you when it comes down to increasing sales.
Freshworks has very similar technology to that which is used by Messenger Bot, but at the end of the day, there's nothing better than using a product that uses cutting-edge software in order to improve your customer base.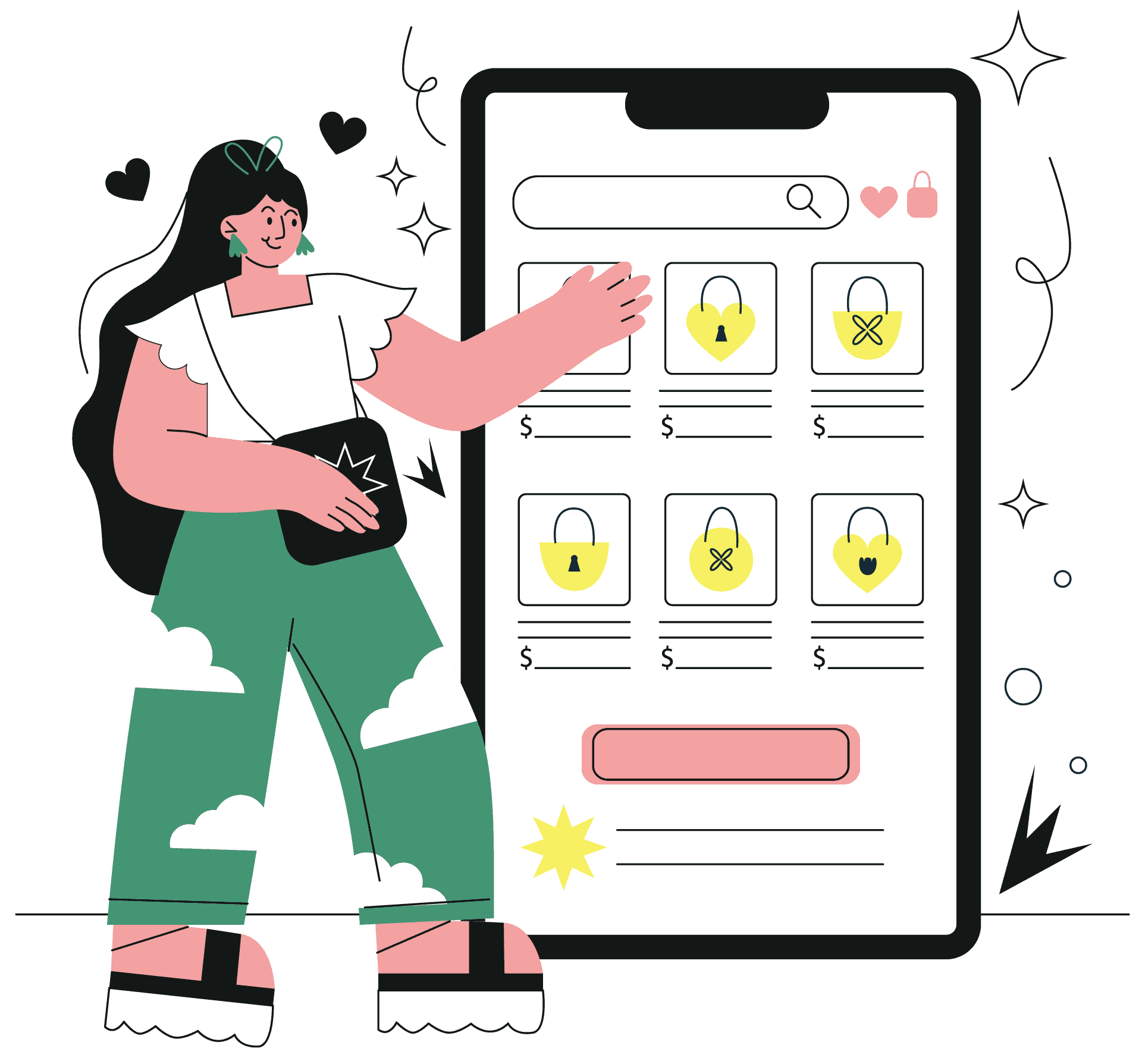 Pricing and Offers are more important than ever.
Freshworks offers some great opportunities for small businesses, while Salesforce is better suited to enterprise customers with larger budgets. Messenger bots can also be a cost-effective alternative, but they're still new enough that there's not yet an established best practice for how to use them. In the next few years, all three of these tools will continue branching out and meeting more needs for a wider range of businesses.
There's nothing wrong with using multiple platforms either – many companies do just that in order to access different features as needed on an individual basis.
The pricing details are available here.
Free Plan
Growth: $15/user/month, billed annually, $18/user/month, billed monthly
Pro: $39/user/month, billed annually, $47/user/month, billed monthly
Enterprise: $69/user/month, billed annually, $83/user/month, billed monthly
Essentials: $25/user/month, billed annually
Professional: $100/user/month, billed annually
Enterprise: $175/user/month, billed annually
Unlimited: $325/user/month, billed annually
Premium: $24.99/month
Pro: $49.99/month
Agency: $299.99/month
The prices for Messenger Bot can go as low as $4.99 for the first month for the Premium plan on a limited time.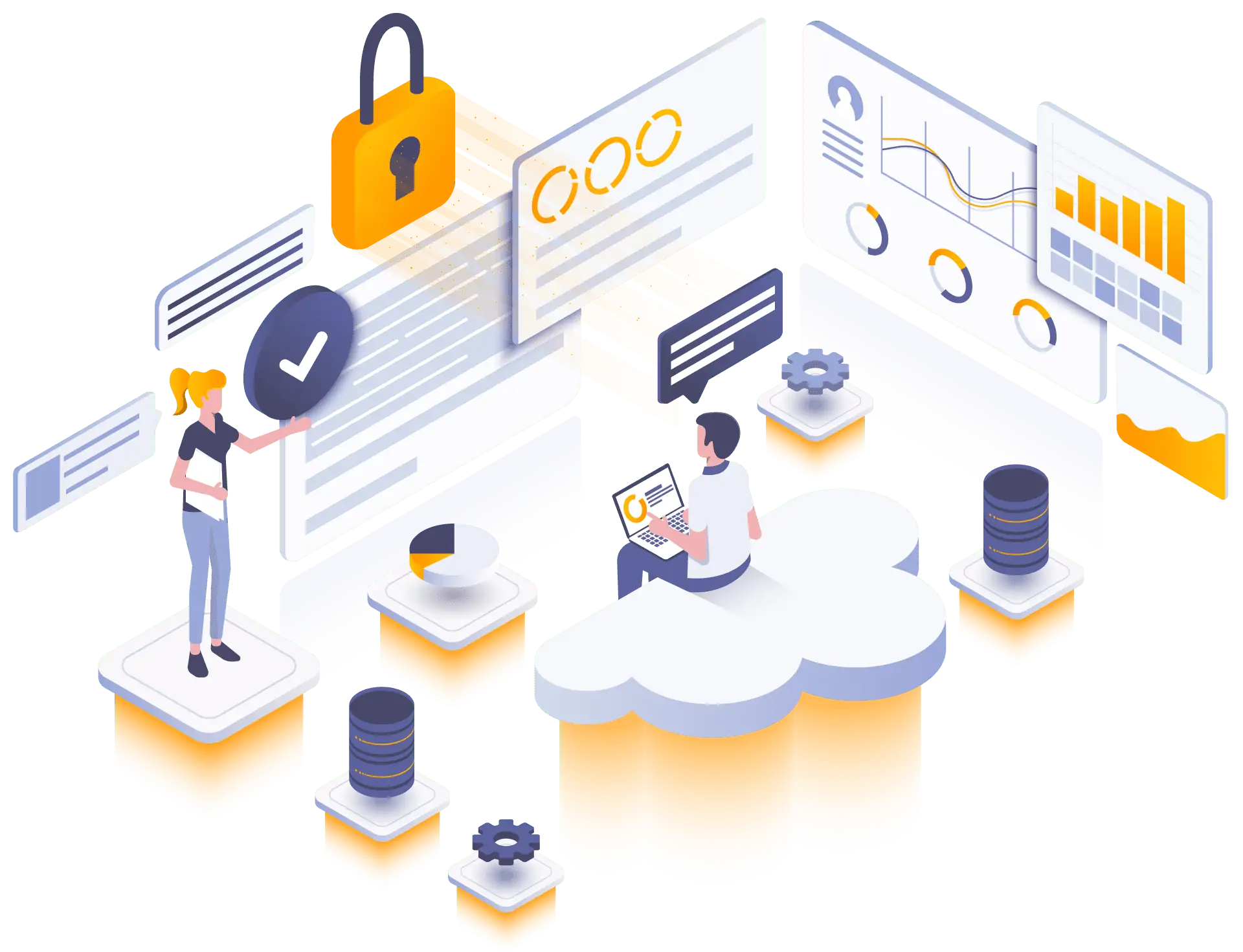 Cloud solutions are quickly becoming the way businesses work, and it's important to choose a solution that can scale with your business. Customers need scalability in order to grow their customer base without scaling costs while maintaining the quality of service.
Cloud is also great for improving other aspects of services; It can help improve customer experience by offering a more personalized approach to service. For example, it can provide better customer support with chatbots that learn from previous interactions and become capable of responding on their own without human input or create analytics tools for businesses so they have valuable information about how customers interact with the business' product.
Freshworks, Salesforce, and Messenger Bot all connect to other cloud-based services. Freshworks has integrations with other SaaS applications such as Gmail, Slack, Trello, or Google Drive while Salesforce integrates with a wide variety of business apps including Box and Zendesk.
Freshworks is great for businesses that are already using cloud-based services. It allows users to set up a chatbot by connecting it with other applications they may already be using, such as Gmail or Trello. Salesforce offers the ability to look at data from multiple different angles and provides contact management tools so you can organize your contacts however works best for your business. Messenger Bot is great for businesses that want to offer a personalized approach to service and provide customers with the ability to ask questions at their own convenience, which provides an opportunity for businesses to establish long-term relationships with existing customers as well as attract new ones.
What are Freshworks CRM's customers saying about its services?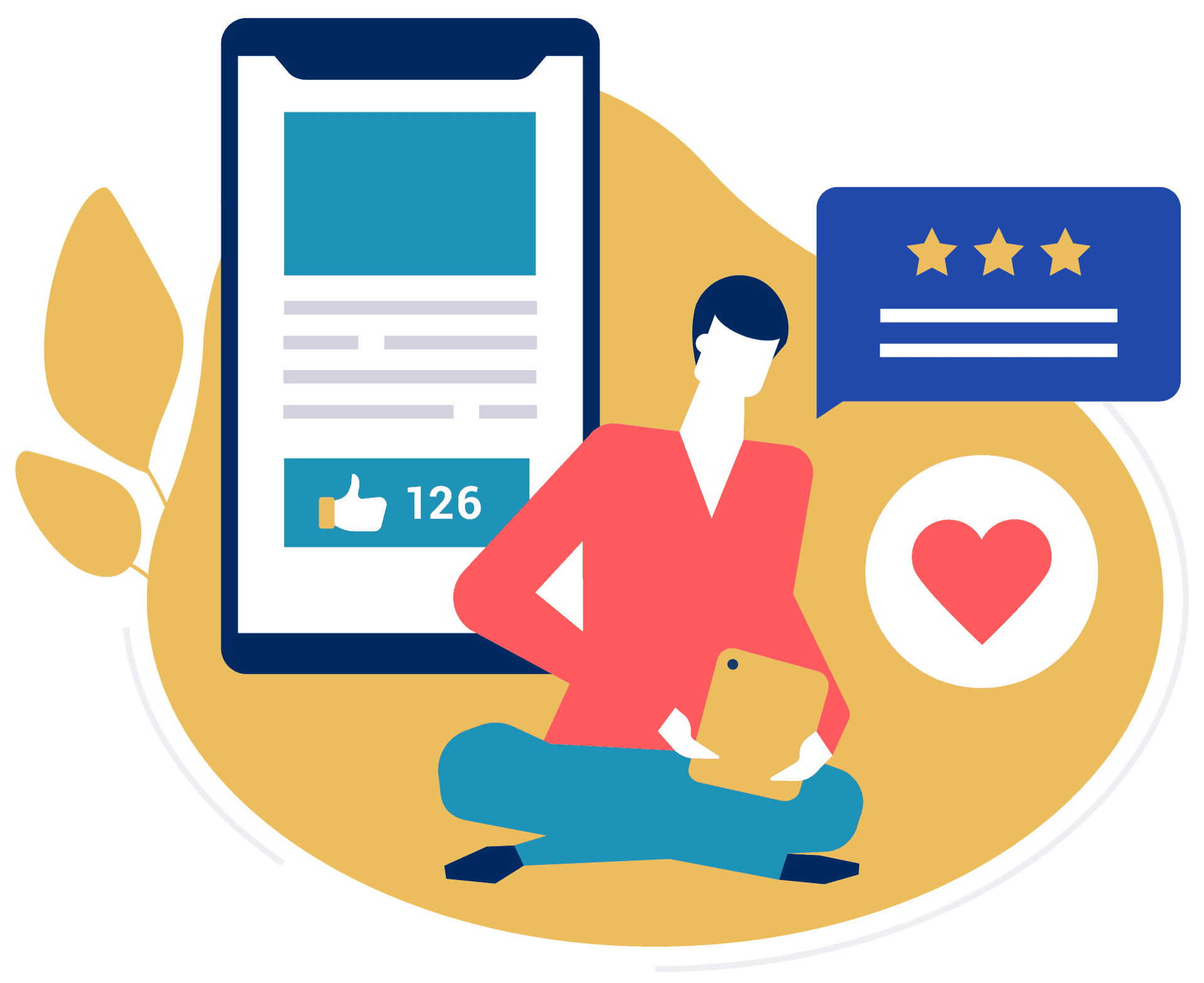 Freshworks CRM is a great way to keep in touch with customers.
According to the reviews, it really helps you stay organized and on top of things.
Customers also like how simple it is to use, which means they can spend more time helping their clients instead of being stuck inside an office or computer all day long.
Which provider is cheaper?
When it comes to pricing, each provider is quite different. Messenger Bot provides a range of features for $24.99/30 days only but can go as low as $4.99 for the first 30 days on a limited-time offer.
While Salesforce has enterprise pricing that depends on what size of the organization and how many seats you need (ranging anywhere from thousands to 100s of thousands), Freshworks has a range of plans based on your business size.
Freshworks is the cheapest when compared to Salesforce and Messenger Bot.
What is better salesforce service cloud or Freshworks CRM?
Salesforce Service Cloud and Freshworks are two popular customer relationship management tools on the market. While they share many similarities, there are also some distinct differences that set them apart from each other. For entrepreneurs who want to discover what features set these platforms apart, this article is for you!
Freshworks' key benefits include:
– Lower prices on the overall cost of ownership.  Compared to Salesforce, Freshworks offers lower pricing plans for businesses with fewer than 100 users per month. This also means that the price is scalable as your business grows or you can upgrade if needed at no extra charge!
– Simple and intuitive – designed specifically for small teams without dedicated IT support staff.  The user-friendly interface makes this platform ideal for small businesses with limited IT resources to manage CRM software implementations or upgrades.
Salesforce's key benefits include:
– A wide range of pre-built apps and integrations (over 100) make it easy for you to customize your experience as needed without any coding required.  This is particularly helpful for teams with IT resources who want to build custom apps that fit their needs exactly or explore third-party integrations.
– Salesforce is designed for companies of all sizes and the advanced features help you track leads, opportunities, forecasts, sales analytics, and more so you can make strategic business decisions in real-time.
– Salesforce has a powerful and flexible Analytics Cloud that gives you the ability to slice and dice your data any way you like.  Whether it's custom reports, dashboards, or forecasting tools of widgets — they've got it all!
What are the benefits of using a CRM like Salesforce or Freshworks?
CRM software is beneficial because it holds all the relevant information about customers, contacts, and the best times to send out emails in one centralized location.
It also offers an integrated messaging system that can be used for email or text marketing campaigns with personalized messages. It saves businesses time by keeping track of important customer details while also saving money.
Which platform can help you get sales faster?
In terms of getting sales faster, Freshworks, Messenger Bot, and Salesforce all don't fall behind. All these platforms are useful in their own ways.
For example:
* Freshworks is perfect for small teams looking forward to gaining access to a variety of tools like CRM (customer relationship management), invoicing, project management tools, and more.
* Messenger bot offers a user-friendly interface while having an edge over Freshworks when it comes to offering targeted solutions for business problems. It can reduce the efforts involved in handling customer queries by providing instant messaging support through Facebook messenger or other popular channels.
* Salesforce is another powerful tool that can be connected to your website and offers marketing, sales as well as customer service solutions.
In all these platforms the user experience is enhanced with a chatbot that enables businesses to automate various processes which leads to improved efficiency for those who are looking forward to a platform that will help them improve their business bottom line.
Which is better, Freshworks vs Zendesk vs Salesforce?
Freshworks, Zendesk, and Salesforce are all customer service software. Each of them is a different type of tool with its own benefits and drawbacks.
Freshworks' customer support platform helps you communicate better with customers to make your brand look good in front of everyone! It analyzes the data to understand what makes your customers tick and how they feel about their experience.
Zendesk is a customer service software that helps you provide help to your users with its easy-to-use, powerful tools for managing support requests no matter what device or channel the request comes from. And as Zopim's integration transforms chat into a real-time agent desk, it makes your customer's experience even better.
Salesforce is more than just a CRM, it also features an intelligent email assistant for sorting through emails and identifying which ones need the most attention based on factors such as urgency, importance, and social cues. It can send automated messages that let you take care of business without ever interrupting the flow of your day.
Who is Freshworks CRM for?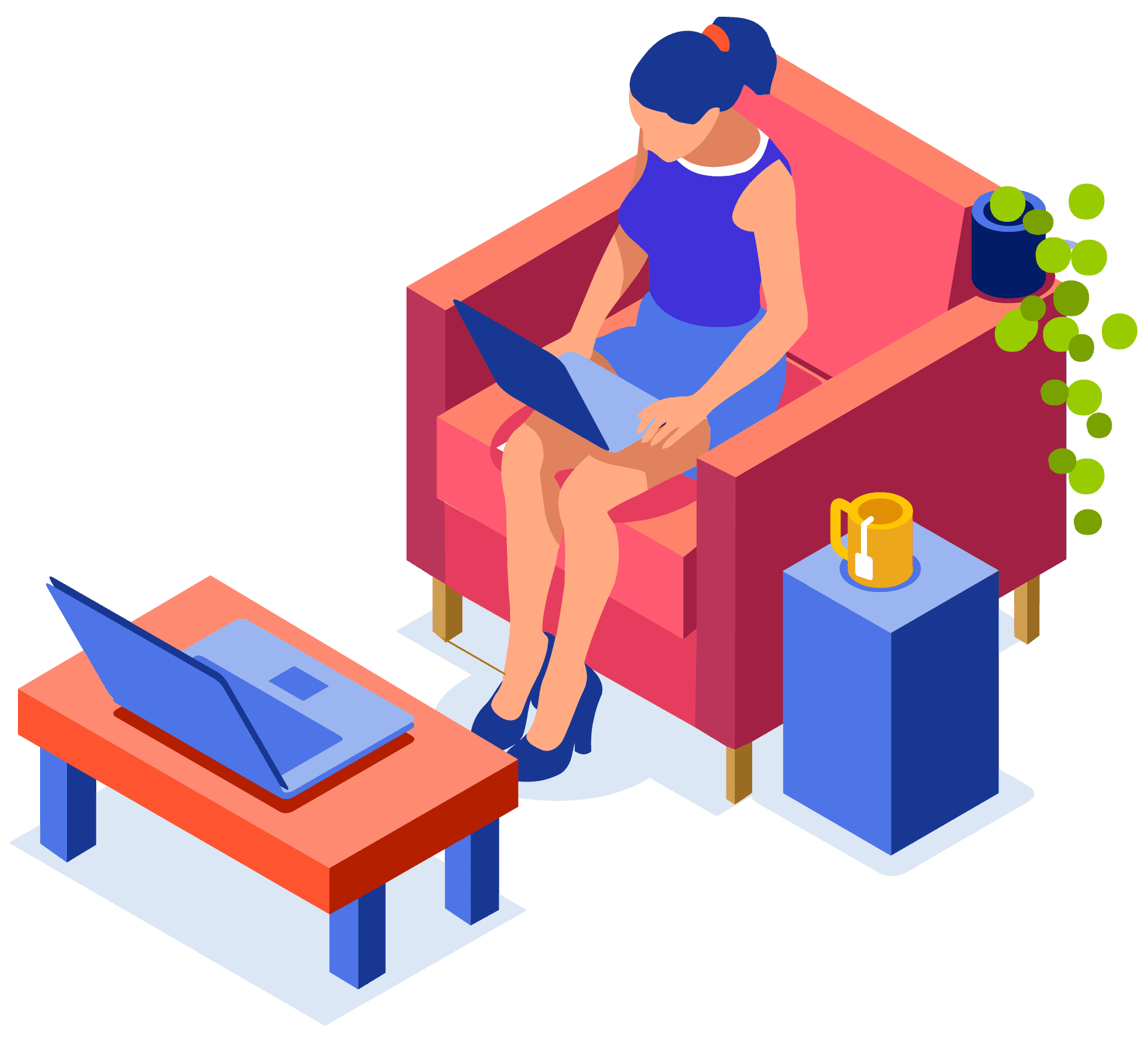 Freshworks CRM is best for small businesses.
Freshworks provides a simple way for small businesses to manage all the aspects of their business, such as customer service and finance in one place. It is cheaper than most other CRMs as it is SaaS software.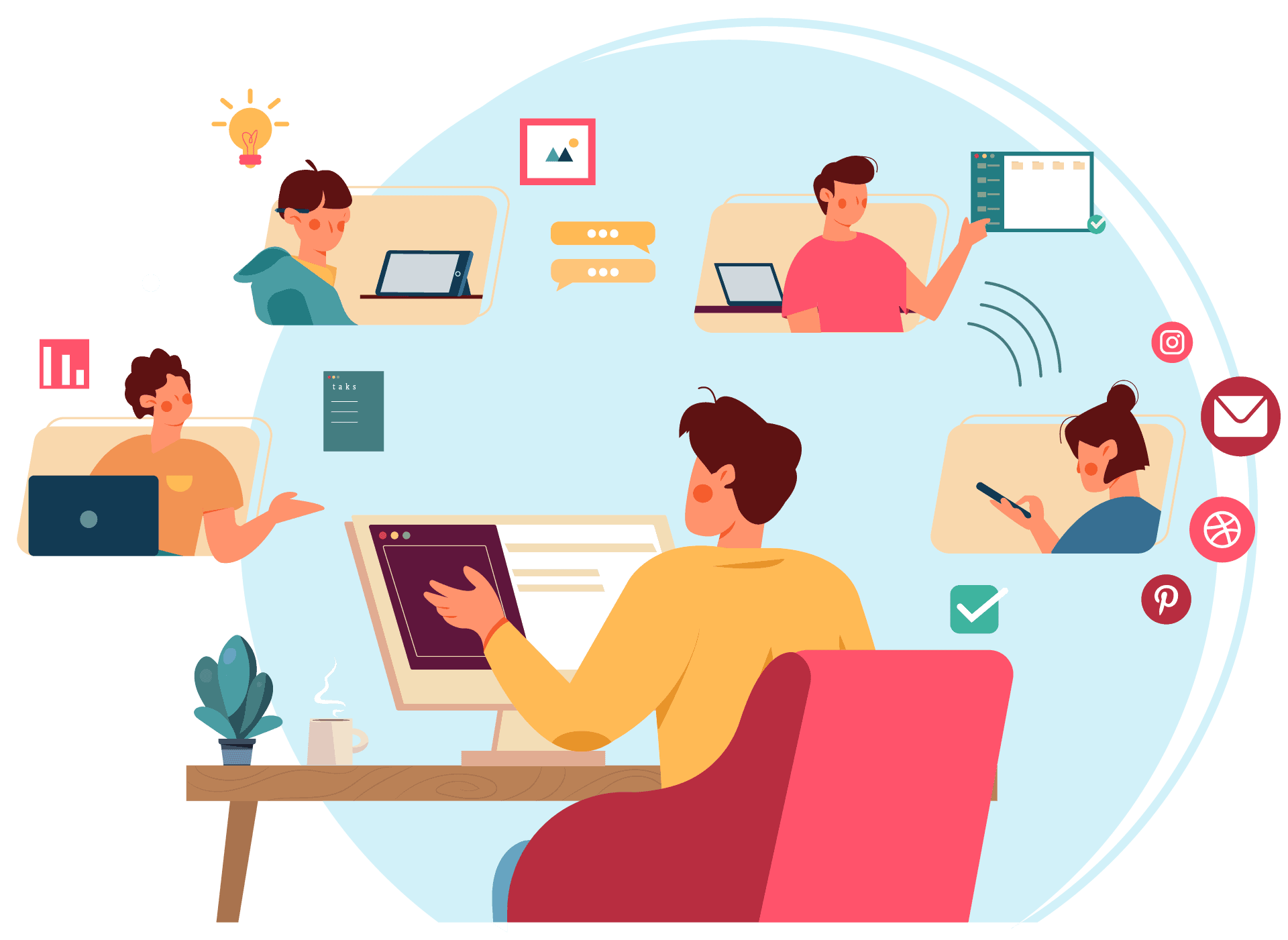 Salesforce is best for big businesses and sales teams.
Salesforce is best for big businesses and sales teams. They have a great number of features that can help your company grow, such as the ability to track leads more effectively using Sales Cloud or Chatter. Additionally, they provide customer support via phone calls and email chats which makes it easier than ever before to get in touch with them.
With their extensive range of features and wide customer base, it's easy to see why Salesforce is heralded as the best CRM software on the market today.
Conclusion of the Comparison between Salesforce.com SalesForce and Freshworks
When it comes to improving your customer base, there are a lot of things you can do to increase your sales and revenue. If you want an inexpensive way to help reach more people, consider using Messenger bots as part of your campaign. You'll see that the overall costs for creating and maintaining these bots are significantly less than one would expect given their effectiveness at reaching new audiences via Facebook messenger.
Tools like Freshworks, Salesforce, and Messenger Bot are all designed to help you accomplish different objectives. You should look at your business goals and start there, then decide how these tools might fit into the overall picture.