Bulk Assign Email SMS Sequence Campaign
To assign bulk email/sms sequence campaign go to Subscriber Manager -> Bot Subscribers, select your page and select your bot subscriber(s), either 1 or more. Then choose Assign Sequence from the Option button. Select sequence campaigns and hit Assign Sequence button to save.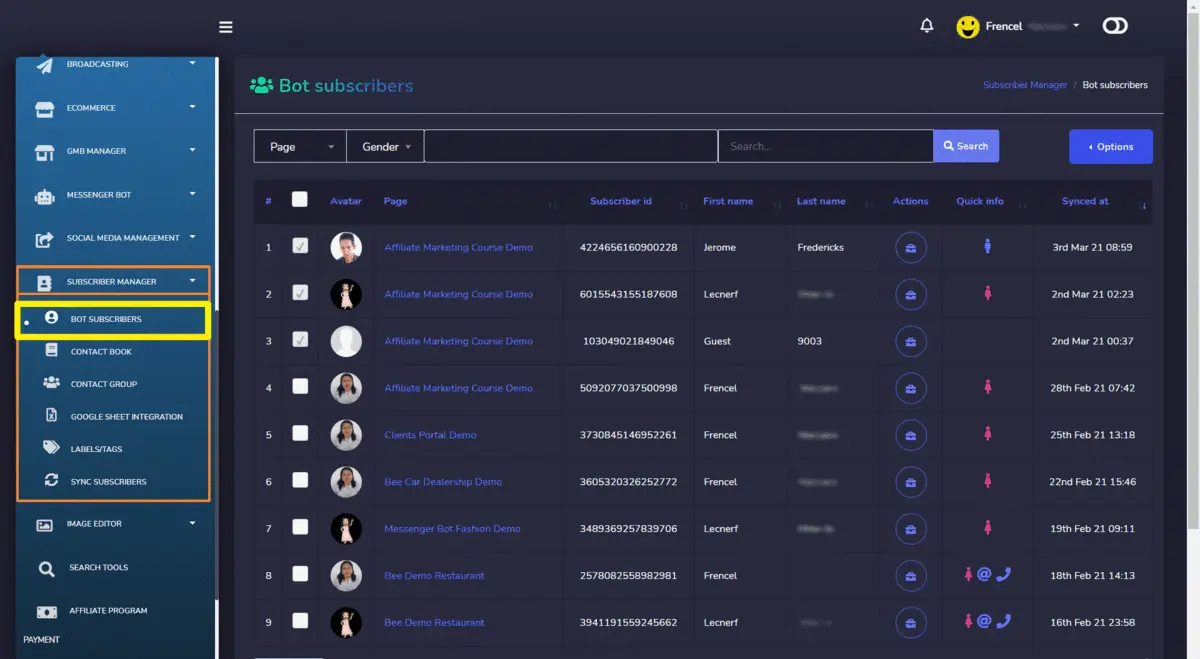 See the assigned sequence on the subscriber's details modal by click on the subscriber's action button. You can also assign sequence campaigns manually to subscribers by click on the individual Subscribers action button.