Connecting with customers is a crucial part of every sales team's success. But how do you know which technology is the best to help your company win?
There are many different ways to connect with customers. You can send them an email, call them on the phone, or even use a messenger bot if you want! But which is the best way? It all depends on what type of business you have and how your customers prefer to communicate. Here we will discuss three popular options: Salesforce vs SharePoint vs Messenger Bot.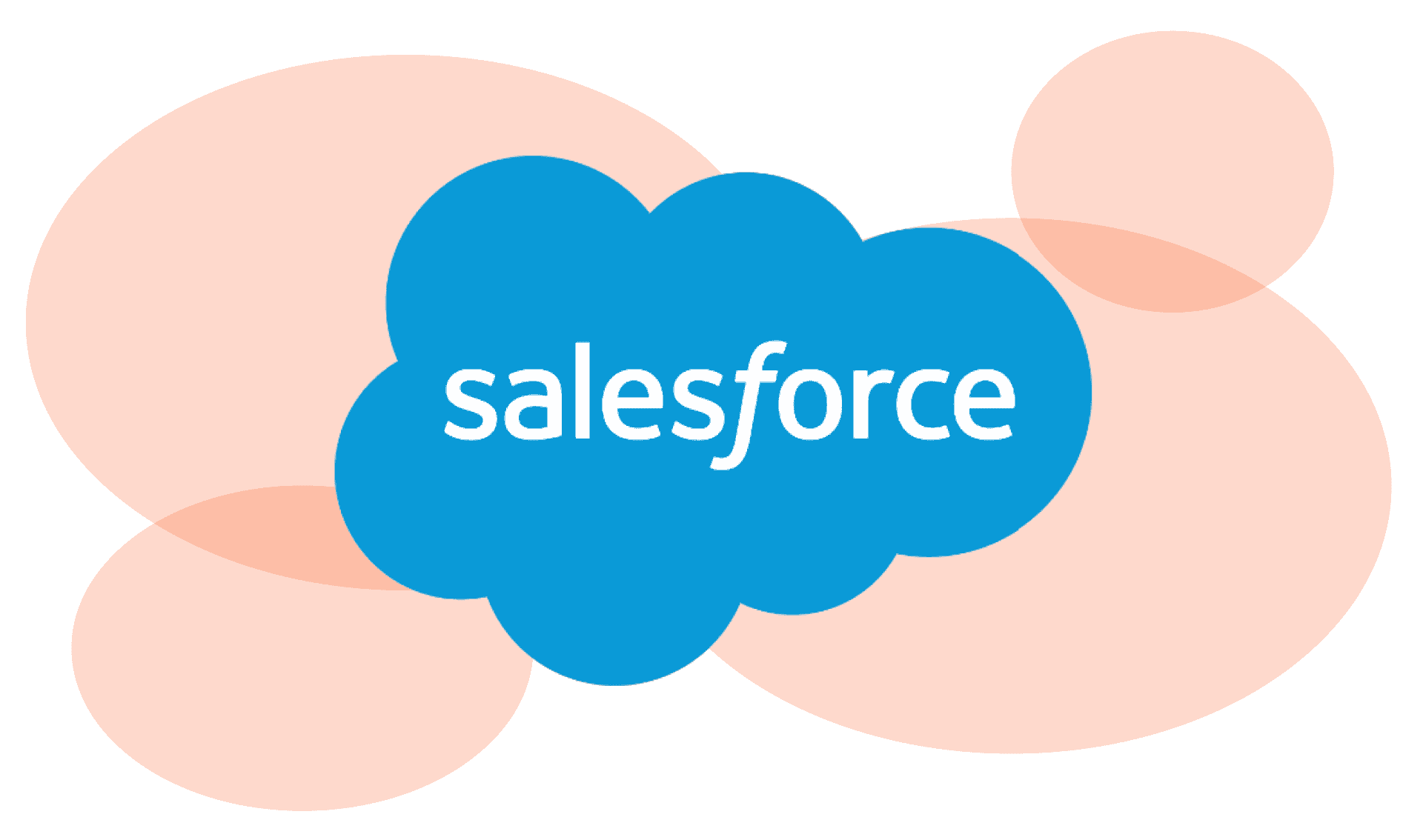 Salesforce CRM is an online cloud-based customer relationship management (CRM) platform. It is designed to help companies maintain connections with their customers and channel partners, as well as streamline sales processes.
Salesforce CRM has many features that allow users to automate tasks, share data across departments, and access it on the go. It also comes with standard business applications like email marketing, social media integration, and mobile apps to drive productivity while increasing customer engagement.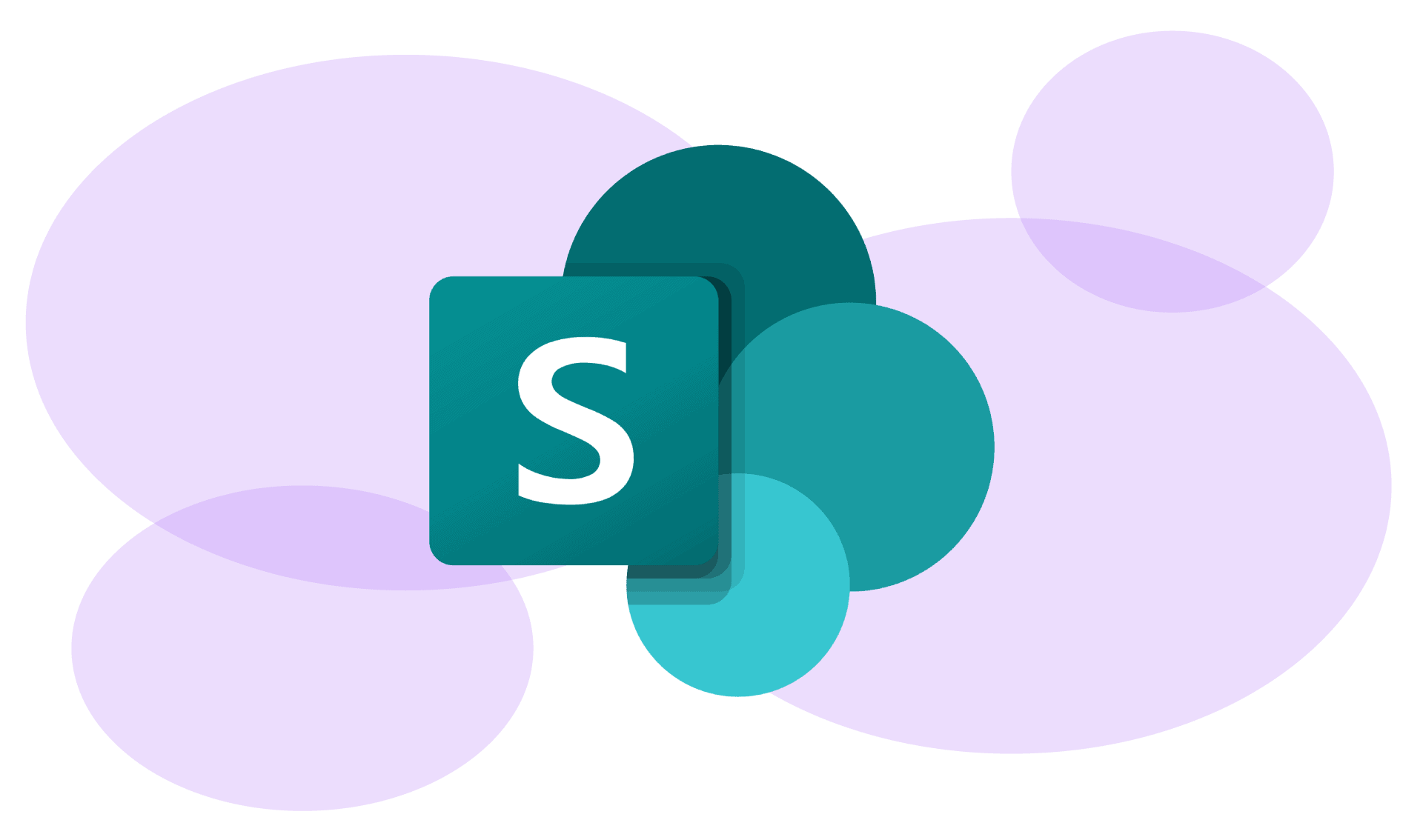 Microsoft SharePoint is a collaborative platform for teams that provides powerful ways to work together across the organization. SharePoint offers cloud-based team sites, file sharing capabilities, and business applications all in one place—and it works on any device with an internet connection so people can access their information whenever they need it.
A key benefit of SharePoint is it allows you to create a central place for collaboration and knowledge sharing. With easy-to-use tools like blogs, wikis, calendars, and event management features built in, your employees can find what they need when they need it—and work together seamlessly as one team across the company even if those teams are located around the world.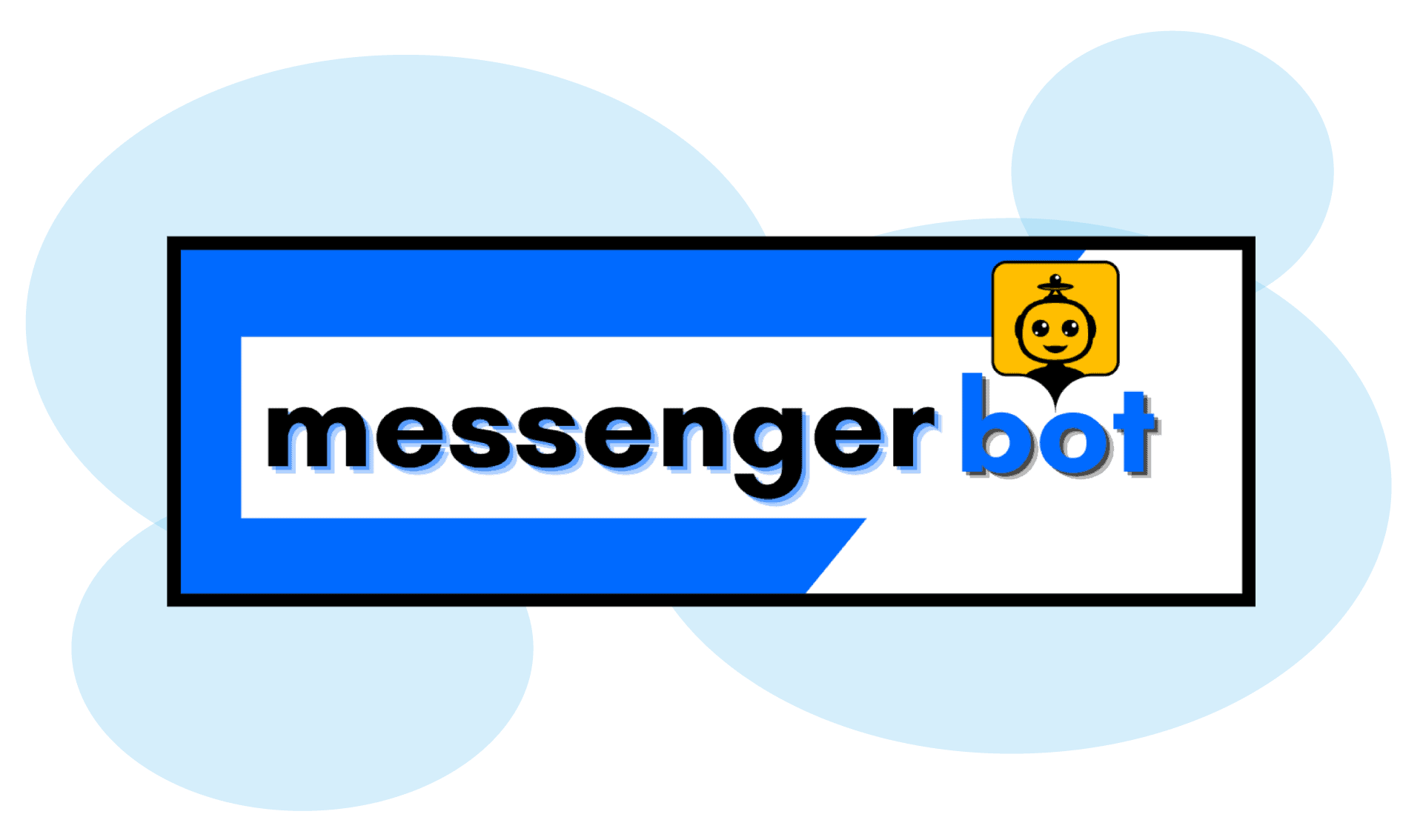 Messenger Bot App is a great way to interact with customers and get more engagement on your Facebook page. Messenger Bot App is the best option for customer service, lead generation, e-commerce sales, and many other business processes that require high levels of engagement from businesses' end users.
Messenger Bot, Microsoft SharePoint, and Salesforce all have their individual benefits. The best one for you will depend on your business needs. It's important to understand how each can be used before making a decision about which works better for your company.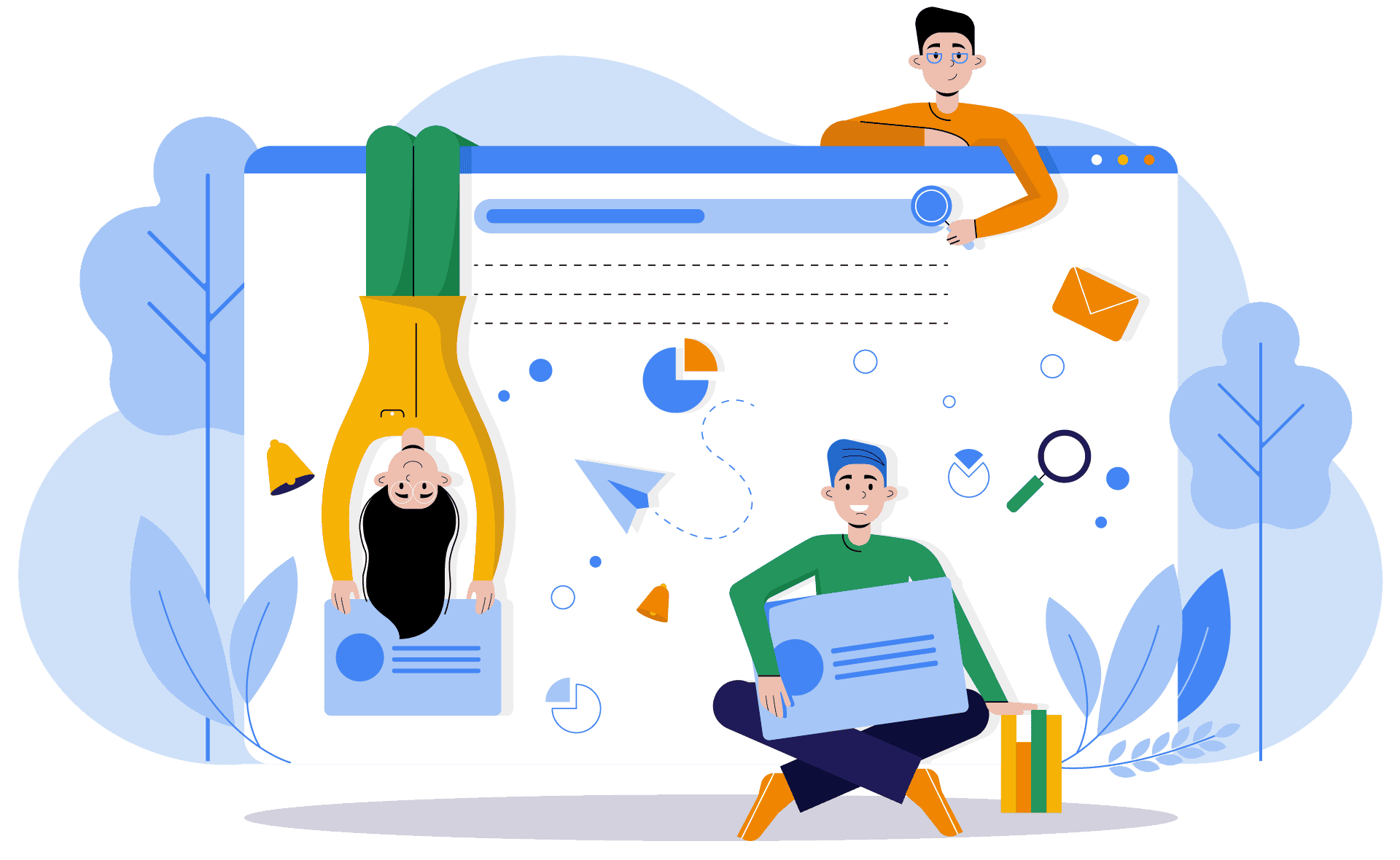 User Interface is the point of contact between a product and its user. As more of our lives are consumed by technology, it is critical that user interface design becomes a strong focus for the business. Software must be accessible to your users in order to get the most out of marketing efforts.
It is important because it can make or break your customer's experience with your company, which will influence their perception of your business as well as how they are likely to use you in the future. It also represents one facet of brand identity, so if done right – may help strengthen your brand.
Salesforce is a cloud-based CRM solution that is designed for users to access from anywhere at any time. Salesforce provides easy and quick user tools such as email, calendar, tasks, reports on account details, etc. Similar to Salesforce's interface SharePoint also has an interactive online interface that allows users to manage projects and their resources in one place through its web-based products. The user interface of Messenger Bot is also very simple and easy to access as it only requires the customer to enter their name, email address, mobile number, etc. There are no passwords or log-in credentials needed for this bot.
In terms of User Interface, Salesforce is the clear winner in this category.
Salesforce's user interface allows for a more customizable and interactive experience, whereas SharePoint requires users to be logged in before they can fully utilize its features. Messenger Bot lacks certain key features that allow it to function at full capacity when compared to Salesforce or Sharepoint such as being able to access files, calendars, etc. While Messenger Bot is simple to use and has a visually appealing design – it lacks key features that are necessary for efficient management of marketing campaigns.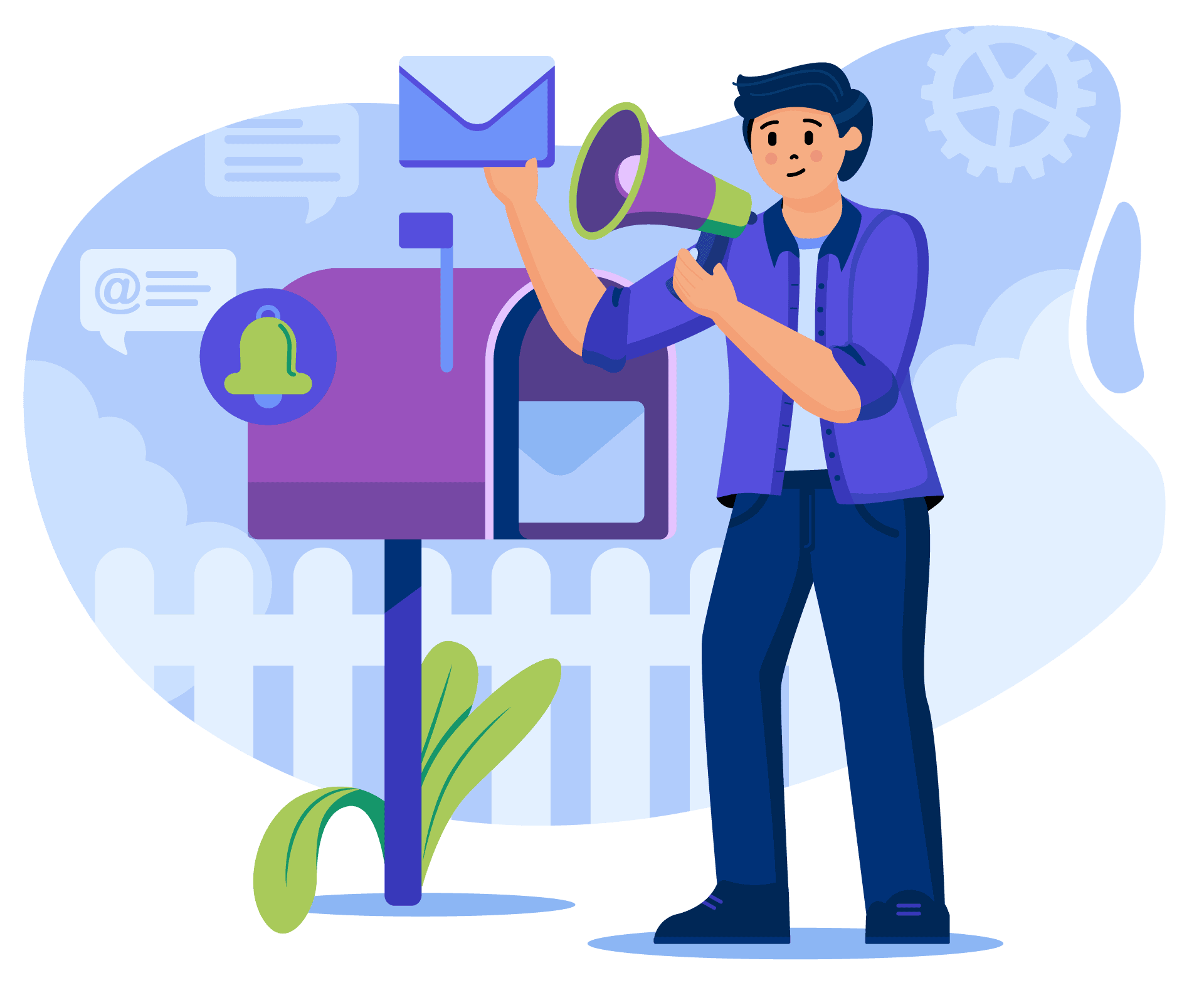 Email Marketing is a marketing strategy that uses email to deliver promotional messages and content, such as product information and newsletters. It is one of the most cost-effective channels for marketers because it allows them to communicate with customers at scale.
It is important because it has the highest ROI of all marketing channels. It is commonly used because it's cheap, easy to use, and can be tracked.
Salesforce's native email marketing tool, Marketing Cloud Email is a powerful cloud-based email marketing solution that enables users to quickly create and automate personalized communications with customers.
SharePoint's built-in feature for creating emails is called Sharepoint Designer, which helps you target messages precisely by using the kind of data stored in your site. It also lets you send customized emails to your lists.
Messenger Bot's email marketing tool is called Messenger Marketing, which enables you to communicate with customers on Facebook directly via the new Messages tab on their profile.
Overall, Salesforce's Marketing Cloud has the most features and is a powerful tool. SharePoint has a great feature set as well, while Messenger Bot provides good targeting options for its email marketing campaigns.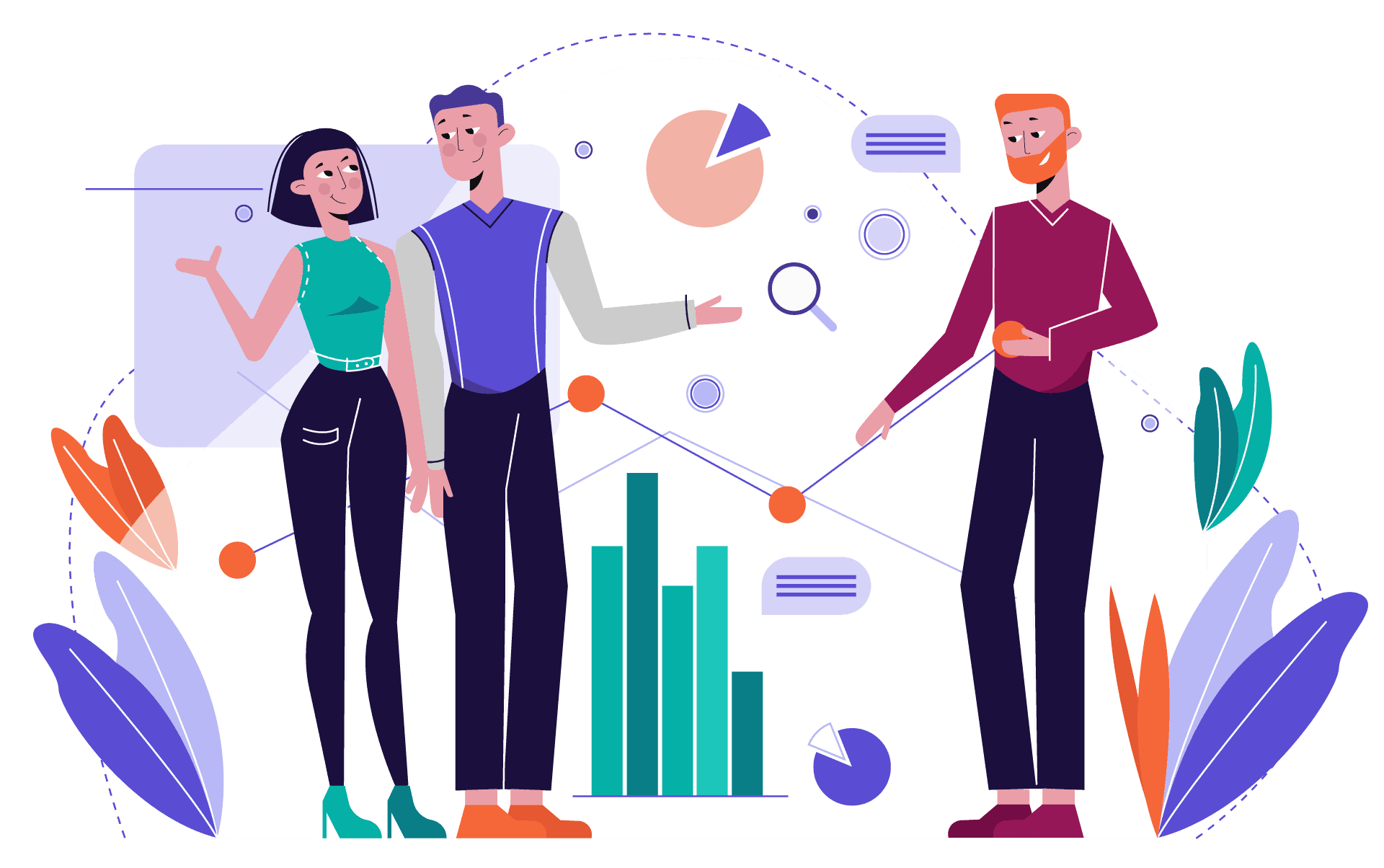 Analytics provides insights into your business, why are you doing well or not. You can have reports that show how many people visited the website daily/weekly/monthly etc. It allows you to see where most of your customers are coming from (ex if they come from marketing campaigns).
It allows you to see where your customers are coming from, which campaign worked the best for example if it was a TV commercial or an ad on Facebook. This way you can improve future campaigns based on the information gathered by analytics/reporting done in previous years.
Salesforce, SharePoint, and Messenger Bot all have ways to track usage. Salesforce has a wide array of reports available within the platform that provide information about customer interactions with your team or organization through email, phone calls, chats, etc. In addition, you can also use existing reporting tools like Tableau for a more in-depth analysis of data collected by salesforce.
SharePoint is integrated with Microsoft Office tools, so it has the capability to pull data from Outlook and other sources. Third-party reporting tools like Tableau can be used here as well to provide a more in-depth analysis of your SharePoint usage and organization.
Lastly, Messenger Bot provides detailed analytics that indicates user interactions within the platform such as when users message the bot, what they type, and how often. This data can be used to track user behavior and improve messaging in order to increase customer satisfaction rates.
In terms of Analytics and Reporting, Salesforce comes out on top due to the wide array of reports available in the platform. SharePoint provides a more limited set of analytics but can be used with third-party reporting tools like Tableau and Microsoft Office integration (pulling data from Outlook and other sources). Messenger Bot is not as capable when it comes to Analytics and Reporting, however, what metrics are available can be very useful in understanding user behavior and improving messaging.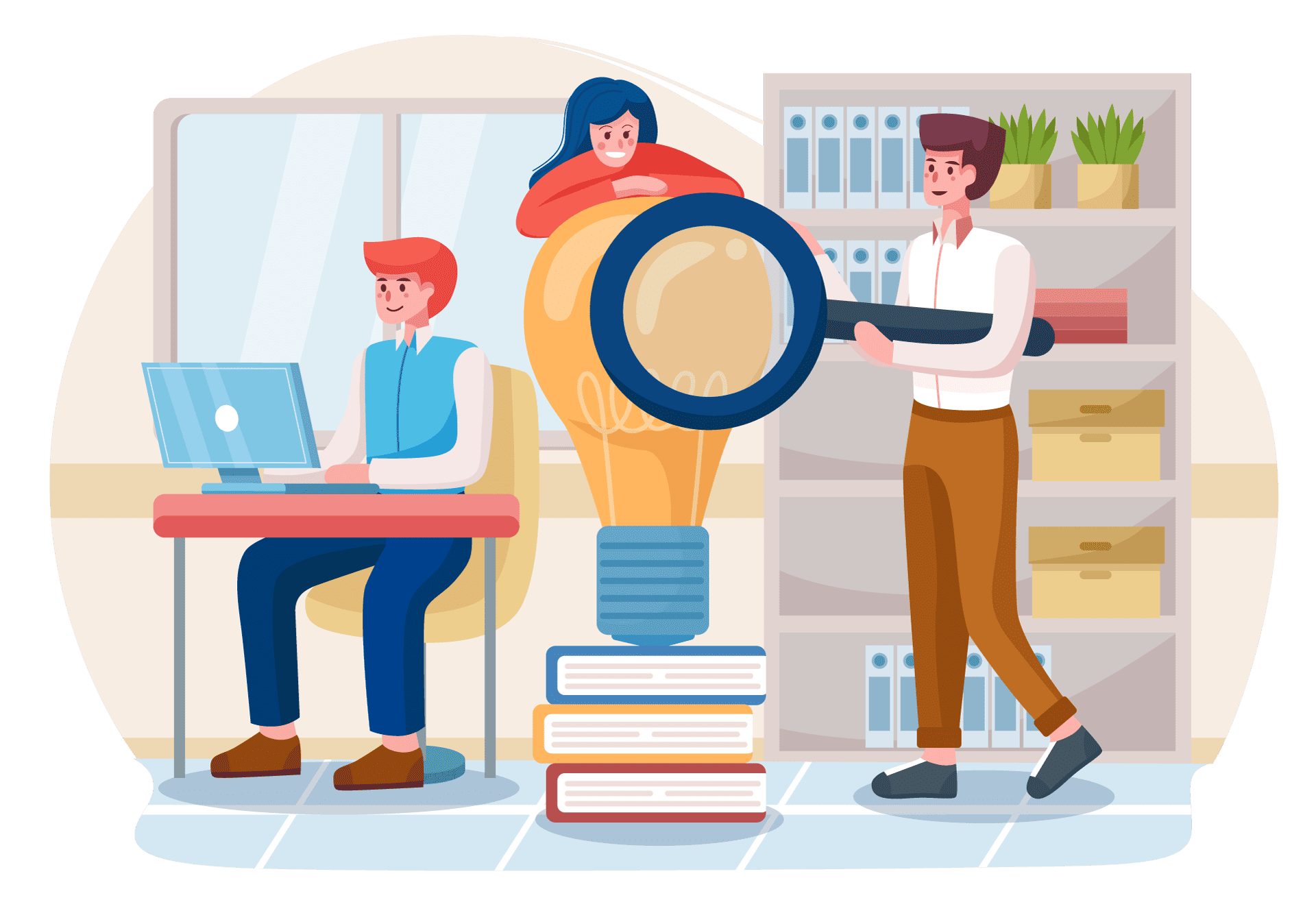 A knowledge base is a platform where you can add different types of content that support the understanding and use of your product or service. In this way, customers can access it from anywhere they are without any additional purchase required.
From a marketing perspective knowledge base is important because the more people become familiar with certain topics on Salesforce  vs SharePoint  vs Messenger Bot, app-building, or any other topic related to your product the more likely they are to purchase it. That is because you can provide them with all relevant information in one place and this way increases conversion rates.
Messenger Bot Knowledge Base offers a wide range of features that can be used to build your own platform. It is the simplest way how you can provide users with information about Messenger Bot in just minutes. The setup process doesn't require any special skills and it provides an opportunity for everyone to create their first knowledge base quickly and efficiently.
Sharepoint Knowledge base, on the other hand, is a great choice for those who want to create something more complex and customizable. Users can upload a wide range of media files which makes it very efficient in case you need to share anything from presentations or articles to product manuals or videos with your customers.
Salesforce Knowledge Base is very similar to the Messenger Bot one. The good thing about Salesforce is that it provides high security for your knowledge base and it doesn't cost you anything if you create a public Knowledge Base or use it as part of a CRM package (which means this feature is free).
In terms of Knowledge base, Messenger Bot is the simplest option. It doesn't require any coding or special skills and it can be used by anyone who has a basic understanding of the app.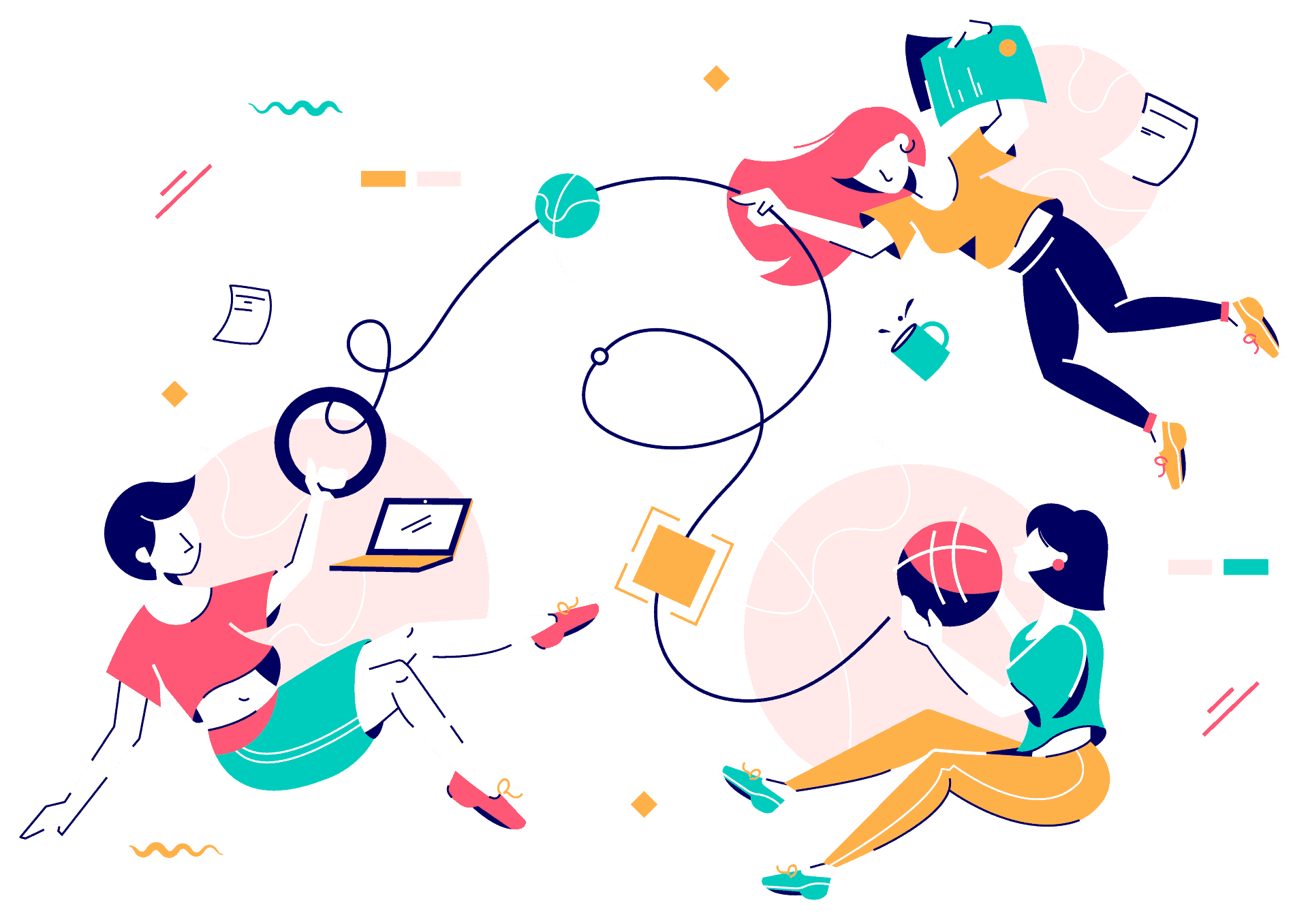 A community is a place where people with the same interests come together to share their knowledge and experience. In marketing, the community is often used as a tool for building customer loyalty or attracting new customers.
Creating a successful community requires time and effort from your side. First of all, it's important to define your target audience and choose the platform where you will create a community. Once that's done, you need to come up with an engaging content strategy. Asking questions or sharing valuable information is a simple way of keeping people interested in what you're talking about.
There are many benefits of having a community that is active and engaged with your brand. For example, you can use it as an additional channel for customer service or creating new leads. With the help of the right tools, there's also room for personalization when building any kind of relationship with customers.
Messenger Bot community is the most simple one to build. It's easy for both marketers and customers because you can use an existing messenger app to create a chatbot inside your Facebook or Slack page.
Sharepoint community is probably better suited for specific groups of people, especially those who are part of different organizations connected within industry protocols. The best way to use Sharepoint is to create a group on the platform and hire an administrator who will update it with new information.
Salesforce Community, on the contrary, requires more resources because there are different modules that you can choose from depending on your needs. You can also implement a SalesforceIQ bot for Messenger which makes tasks easier if you want to monitor what is happening in your community.
In terms of Community, Salesforce, Sharepoint and Messenger Bot are all great tools that can help you keep your customers engaged with your brand. Though they might seem similar at first glance, it's important to understand their strengths and weaknesses in different situations. The best way to find out which one suits you is by creating a free trial and trying them yourself.
Integrations are a way of connecting two different pieces of software together. This is a great tool for marketing because they can get more information from their customers and use that to get better leads, provide the right messaging at the right time, etc., all without having to develop an additional solution or ask customers to install another app on their phone.
Messenger Bot's integrations are great because the integrations are done through bots. All of them can be found in one place, making it very easy to find what you need quickly and get back to your work. For Salesforce, there are plenty of integrations that come standard with the product but this will not always be enough for every business' specific needs. They have a good user interface but the integrations are only available to those who have Gold or Platinum licenses. Sharepoint has a lot of options for integrating your Salesforce data with their product, however, they do not offer any standard application programming interfaces (API) so integration is more challenging than it needs to be.
Overall, Messenger Bot has the best integrations because it is easy to use and has a lot of different options without having to pay extra for them. Sharepoint does not offer any standard APIs, making integration more difficult than necessary while Salesforce may have great integrations but they are only available in higher-level licenses which can be costly.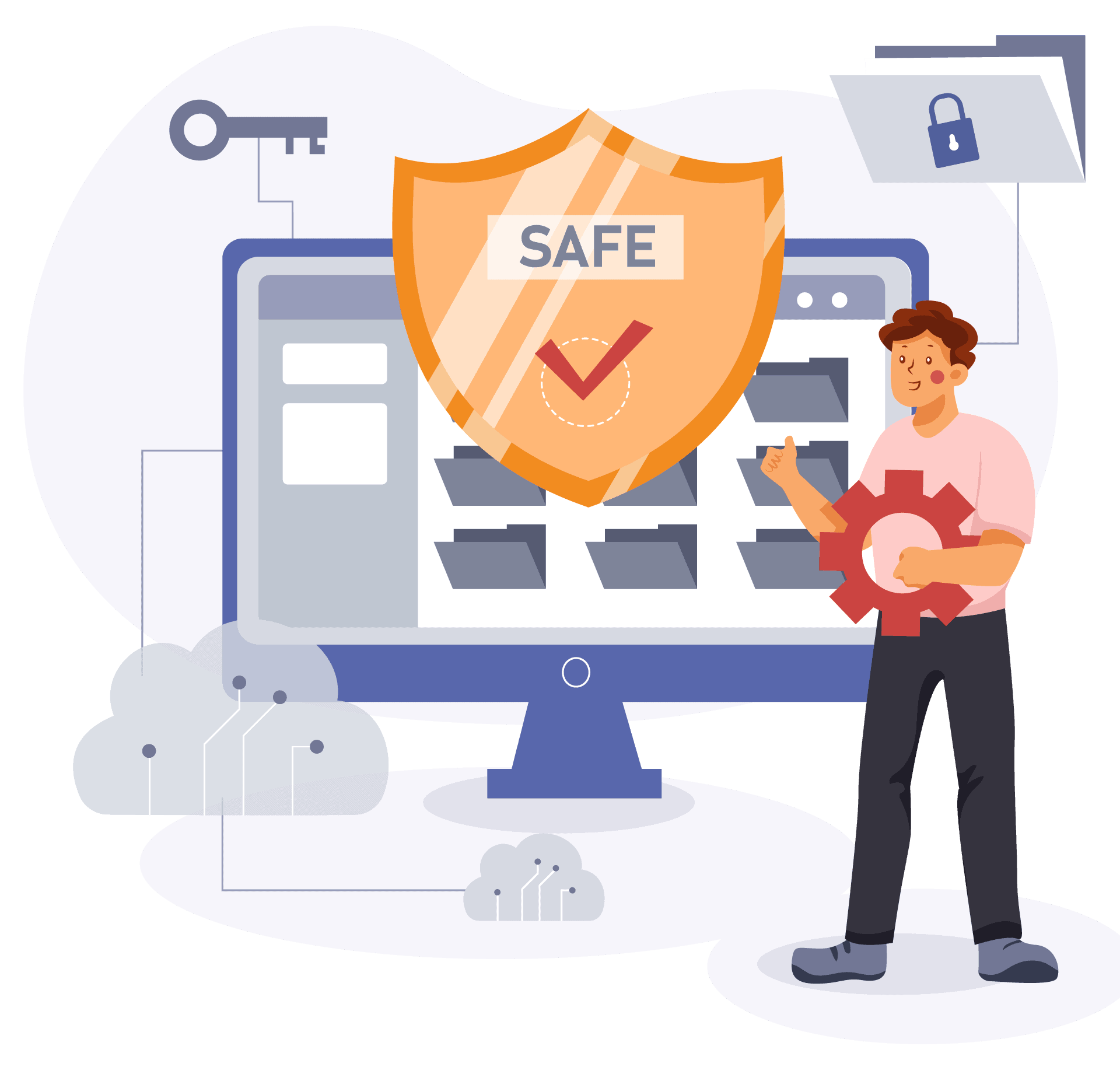 Data Security is the practice of protecting information from unauthorized access, use, or disclosure. Data security is a subset of Information Security (InfoSec).
Why is data security important for marketing?
Marketing requires companies to collect customers' personal and professional contact information in order to better serve their client's needs. Data collected by marketers can be used for good purposes like helping customers, but it can also be used for nefarious purposes (like identity theft).
Messenger Bot's data security is dependent upon the security of the website it is hosted on. Sharepoint data security is vulnerable to hackers because all information exists in one location and hackers have just one place to attack instead of many. Salesforce's data security protections are similar to that of a computer or mobile device, meaning they can be protected with strong passwords, encryption software, etc.
In terms of data security, Messenger Bot has the lowest level of security because it is hosted on a website. Sharepoint has better data security than Messenger Bot but falls short when compared to Salesforce's advanced protections.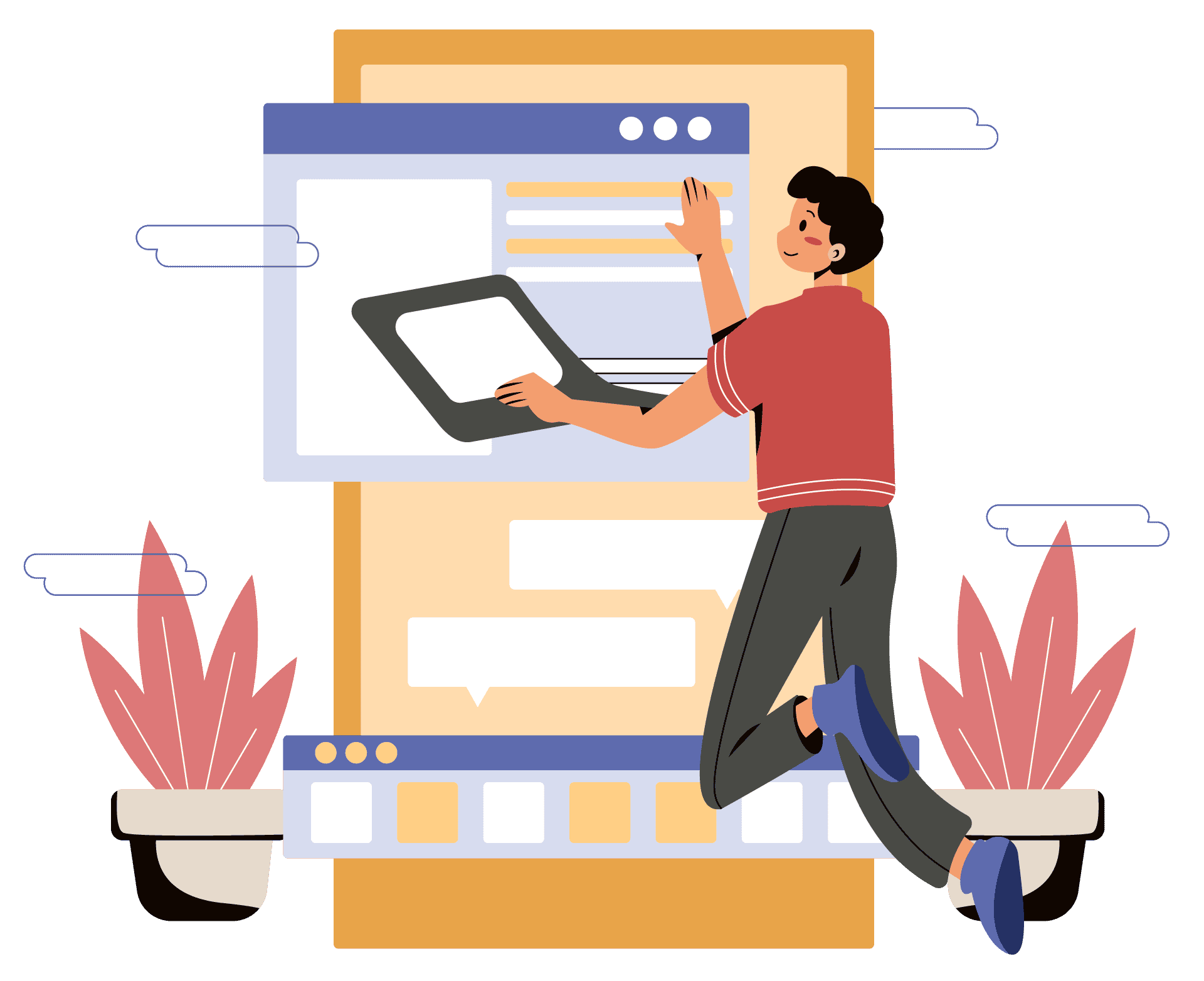 Templates are also important in marketing. Templates are pre-written messages that marketers use to save time and get more results from their campaigns. A template is a type of "mail merge" which allows you to send out personalized content while using the same piece of code every time. Instead of typing up an email each time, they can simply change some parameters within the template to make it different for each person.
The Templates of Messenger Bot are similar to templates in that they are designed to give marketers a head start. They should be able to look at the Messenger Bot Templates and get ideas for other types of messages they can send out themselves.
While there aren't any direct templates available with Sharepoint, you could still use their marketing automation platform (MAP) which allows you to create a workflow that is sent to each person based on their actions. This will allow you to send the same message every time they do something specific, which can be similar in nature to templates.
Salesforce has an entire library of pre-written email messages as well as a landing page and ad copy ideas for marketers who are looking for inspiration from those who have already done it successfully. These can be a great place to start in order to get an idea of how you want your own templates and the type of messages will look when they are being sent out.
In terms of Templates, Salesforce, SharePoint, and Messenger Bot are all fairly similar. You can get started with templates for each of these platforms even if you have little to no experience in marketing since they come with many pre-written options that allow marketers to start using them right away without having to design anything new on their own.
SalesForce has the most resources available to help you get started with templates since it has an entire library of them that can be used for inspiration.
Also, the options you have in SalesForce are also similar to what is available on AdWords and Facebook which many marketers may already be familiar with using. This makes it easier than ever before for marketers who might not know how to use these platforms in the past to get started with their own marketing efforts.
SharePoint and Messenger Bot both require a little more experience, but they will also allow marketers to be able to create something that is entirely unique for each of their customers which can set them apart from others who are using templates instead.
The better developer among the two is the Salesforce Developer. This is because the tool consists of various unique features like social media integration, mobile application development, and many more which are not available on the Sharepoint platform. Salesforce developer offers better job opportunities for the candidate.
How Salesforce.com compare with Microsoft?
Salesforce.com has both sales and service capabilities, but it is generally considered to be more of a sales platform.
Microsoft has many modules that can serve as either customer-facing or employee-facing platforms (depending on your needs). For example, Office suite like Word and Outlook are great for communicating with customers; Dynamics CRM is a great sales platform.
Among the two, the most expensive is Microsoft SharePoint. Salesforce CRM is comparatively less expensive as it offers a free starter plan for up to 25 users and an affordable pay-as-you-go pricing model based on the number of contacts, accounts, or even records you use in your organization.
Which software includes more/better features?
The software that has more/better features is Salesforce CRM. Salesforce CRM's features are more advanced than that of Salesforce and Microsoft SharePoint because it is a complete customer relationship management software. Also, Salesforce CRM has more features for social selling and content marketing.
The best software for collaboration and document management is Salesforce CRM. Salesforce is a customer relationship management (CRM) software and SharePoint is an enterprise content management system, used for managing internal communication and document sharing in organizations.
Salesforce has the best set of tools to support project collaboration and enable team members to stay up-to-date on progress with allocating responsibilities using standard Salesforce features. SharePoint, on the other hand, with its suite of collaboration tools for document sharing and communication is more like a repository that can efficiently manage documents including files in both traditional formats (e.g., PDF) as well as non-traditional formats (e.g., Microsoft Office Docs).
Sharepoint will not be able to keep up with the latest technology and tools as Salesforce can. SharePoint will inevitably become dated because it has been around for a long time due to Microsoft's sluggish development cycle.
While Salesforce and Microsoft SharePoint both provide a range of functionality, there are some key differences that need to be weighed up carefully. The ease of use and level of customization offered by SharePoint can't be discounted while the ability to quickly deploy specialized apps for specific situations makes Salesforce CRM an attractive choice as well. Each solution has its specific strengths and weaknesses, so it's important to make your decision based on the individual needs of your business.
Connecting with your customers can be challenging. It takes time, resources, and expertise to create the right message at the right moment for your customers via Salesforce, Microsoft SharePoint, or Messenger Bot.