If you are looking for a CRM to help your business, you might be wondering which one is the best option.
There are three different types of CRMs that we will discuss in this blog post: Odoo, Salesforce, and Messenger Bot.
We'll go into detail about what each type does well, but also what it lacks in functionality. Ultimately, there's not just one answer to which CRM is the best – all three have their own pros and cons!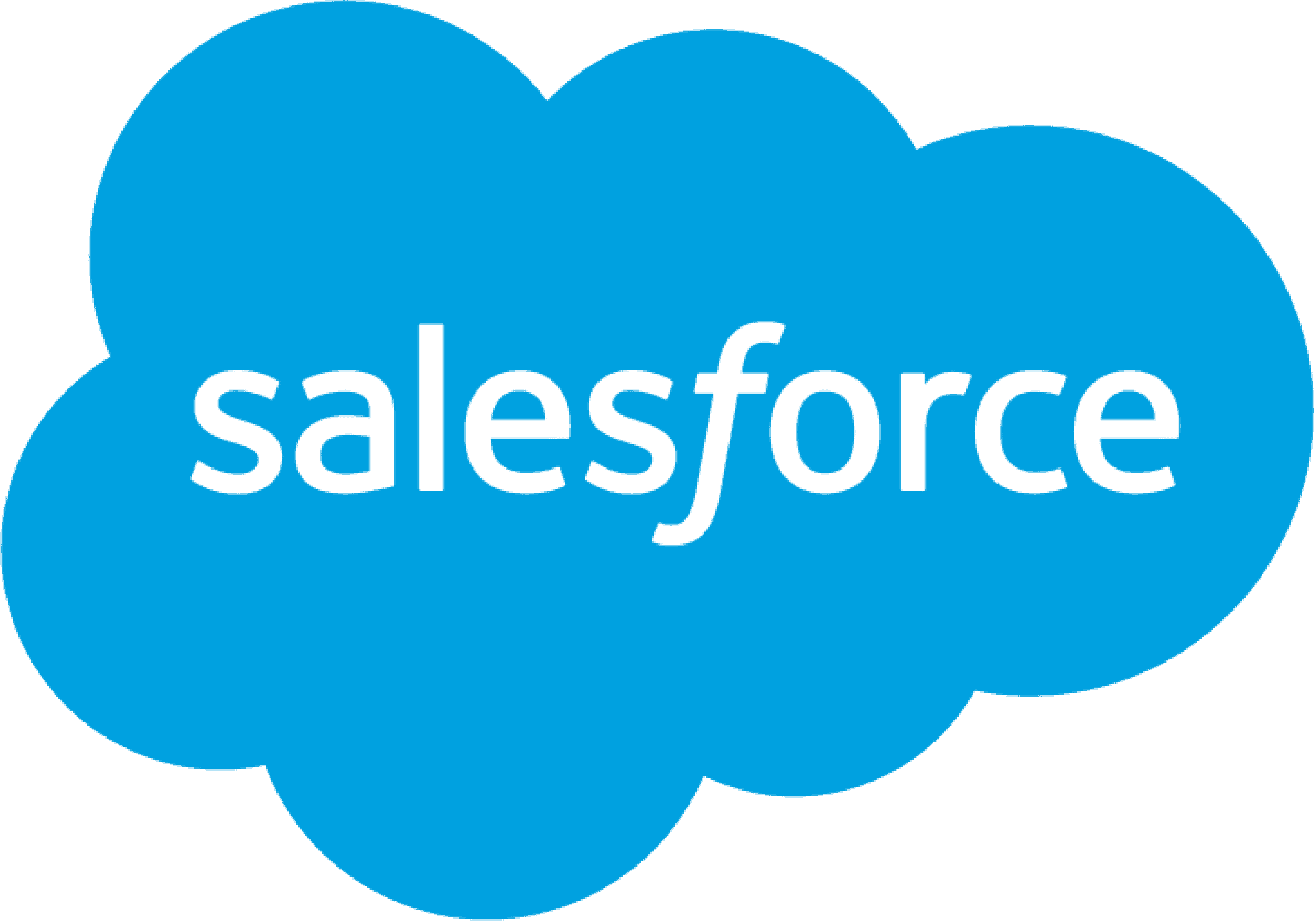 Salesforce is an American cloud computing company that offers sales software to help businesses connect with their customers. It provides customer relationship management (CRM) tools for small businesses and large companies as well, so they can track leads, opportunities, follow-ups, tasks, and much more.

Odoo is a CRM software that is used by many different kinds of businesses. It helps its users manage phone calls, emails, and sales all in one place so they do not miss any opportunities to connect with customers or potential clients! 
Messenger Bot is a chatbot that helps businesses to automate their sales and marketing by using Facebook Messenger. It can handle orders, customer support requests, simple or complex tasks like uploading files, etc.

Odoo vs Salesforce vs Messenger Bot Features Comparison
The CRM market is full of options. No matter what type of business you have, there's bound to be a CRM solution that will help boost your company sales – but with so many available solutions it can often feel like finding the needle in the haystack.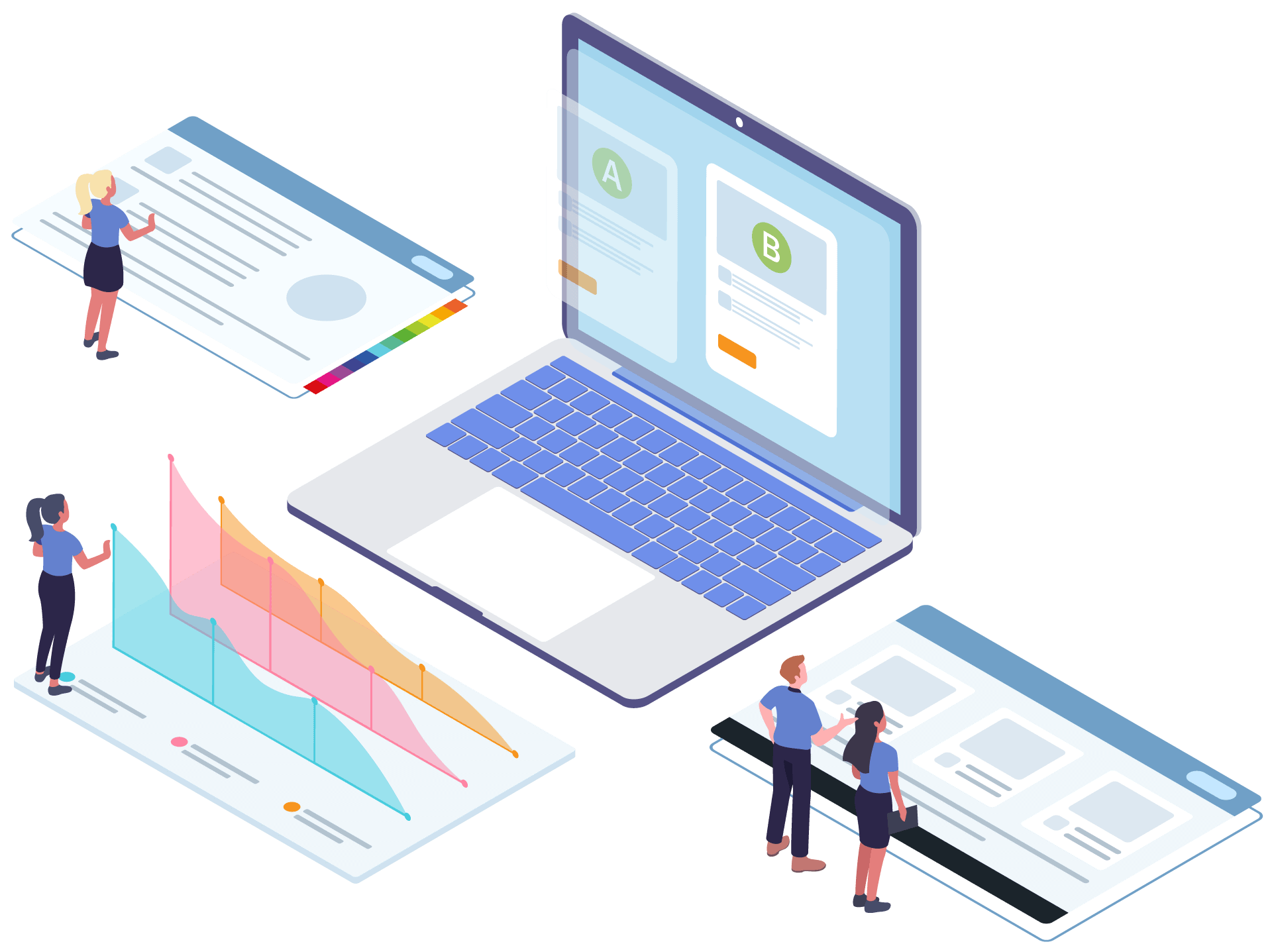 Customer relationship management (CRM) is a system to organize sales, marketing, and customer support data in order to better equip your business.
Odoo CRM allows your business to organize customers, leads, and opportunities in one place. (Write more about Odoo CRM.) Odoo offers out-of-the-box sales, marketing, and customer support features to help your business grow.
Salesforce CRM allows you to organize leads and opportunities in one place, but it also provides a platform for marketing automation. (Write more about Salesforce.)
Messenger Bot is a software that runs within messaging apps like Facebook Messenger to help you communicate with your customers, prospects, and employees. Messenger bots can be used for multiple purposes from facilitating online sales to conducting simple surveys, all within the same platform that your customers are already using today.
CRM is an incredibly important aspect of running your business. With so many options to choose from, it can be difficult to decide which CRM is best for you and your company. If you are looking for a comprehensive customer service platform that also offers in-depth marketing automation tools, Salesforce would likely fit the bill better than Odoo or Messenger Bot.
Odoo and Messenger Bot both offer their own unique CRM solutions for small businesses, but Salesforce offers more features (and is generally considered one of the best CRMs on the market).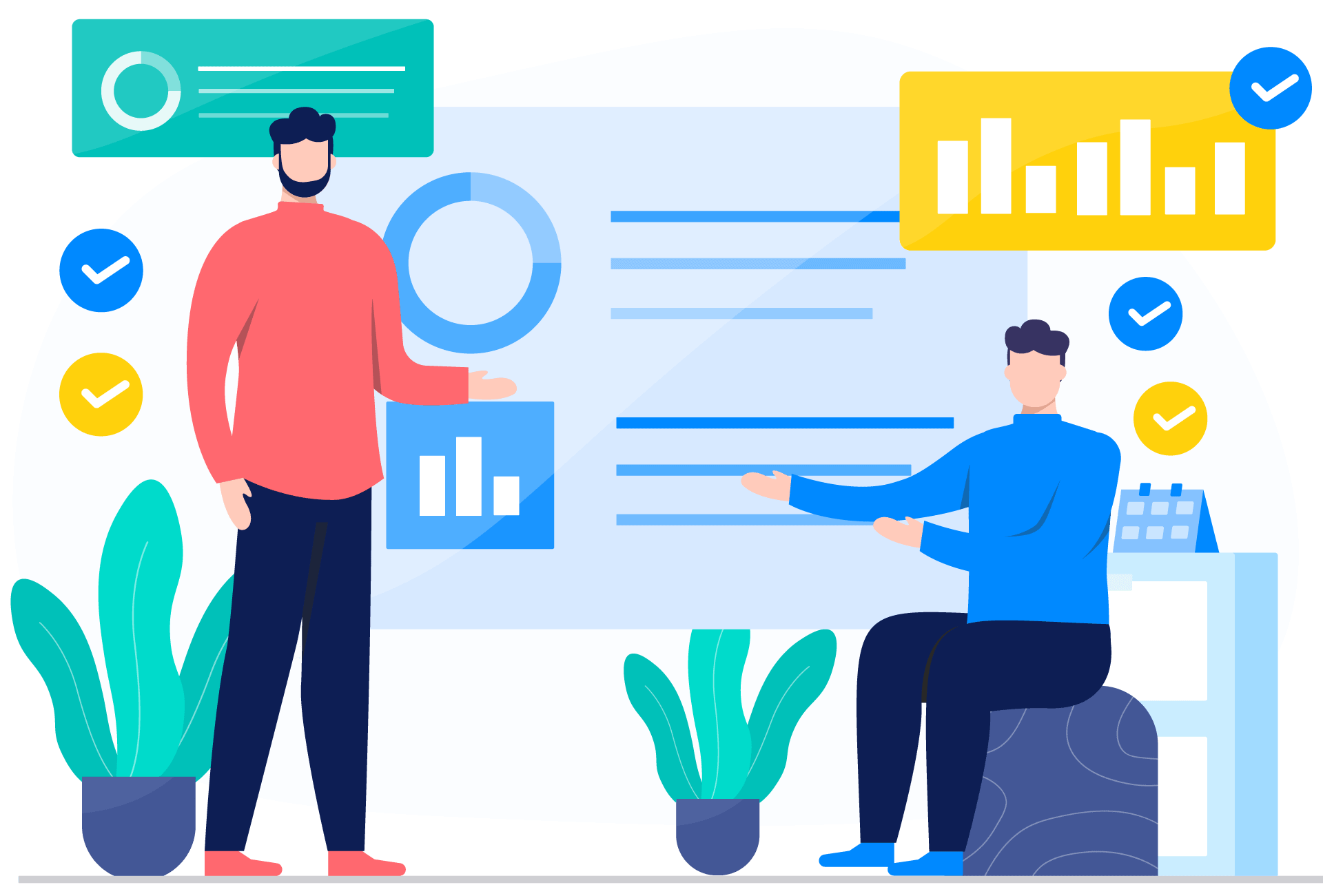 Sales automation is an essential part of any business looking to streamline its sales process. While features like lead scoring, contact management, and reporting are often assumed by users as elementary parts of their CRM platform, these aren't the only factors that make one system better than another for sales teams. Some businesses need more advanced tools such as forecasting or pipeline analysis; others might be interested in lead qualification based on behavior data or automation of manual tasks.
Odoo offers some unique sales-related features for its users. For example, it provides a forecasting engine that can help more accurately predict future revenue and better plan for the future of a business. It also features an automated sales pipeline, which analyzes data such as opportunities and deals to calculate how likely it is that each one will close; this information can be used by sales managers for better resource allocation and goal-setting with their teams.
Salesforce is the most widely-used CRM in the world, but it is not necessarily ideal for all businesses. While its sales features are strong and well-integrated into other areas of Salesforce like marketing automation or workflow management tools, they simply can't match Odoo's unique approach to these solutions. For example, while both platforms provide basic pipeline analysis (which is based on deals, tasks, and opportunities), only Odoo's solution also includes forecasting capabilities.
Messenger Bot allows you to create sales funnel, send automated messages to leads, and create tasks. The platform's automation capabilities include sending follow-up emails or SMS texts when you get a new lead, scheduling meetings with them automatically via email invites, automating the customer onboarding process by adding contacts into your CRM system after they sign up for various services. Messenger Bot can also automate many of your daily tasks like sending follow-up emails, notifying leads of new messages on social media, or even helping you send personalized email newsletters.
Salesforce is great, but it's not the only option for sales teams. Odoo is an equally powerful CRM platform that has some unique features like forecasting and automated pipelines; Messenger Bot offers a different kind of solution with its focus on automation via chatbots. It will depend mostly on your business's needs as to which one makes more sense for you, but if you're looking for a unique option that's ultimately less expensive than Salesforce, Odoo is the way to go.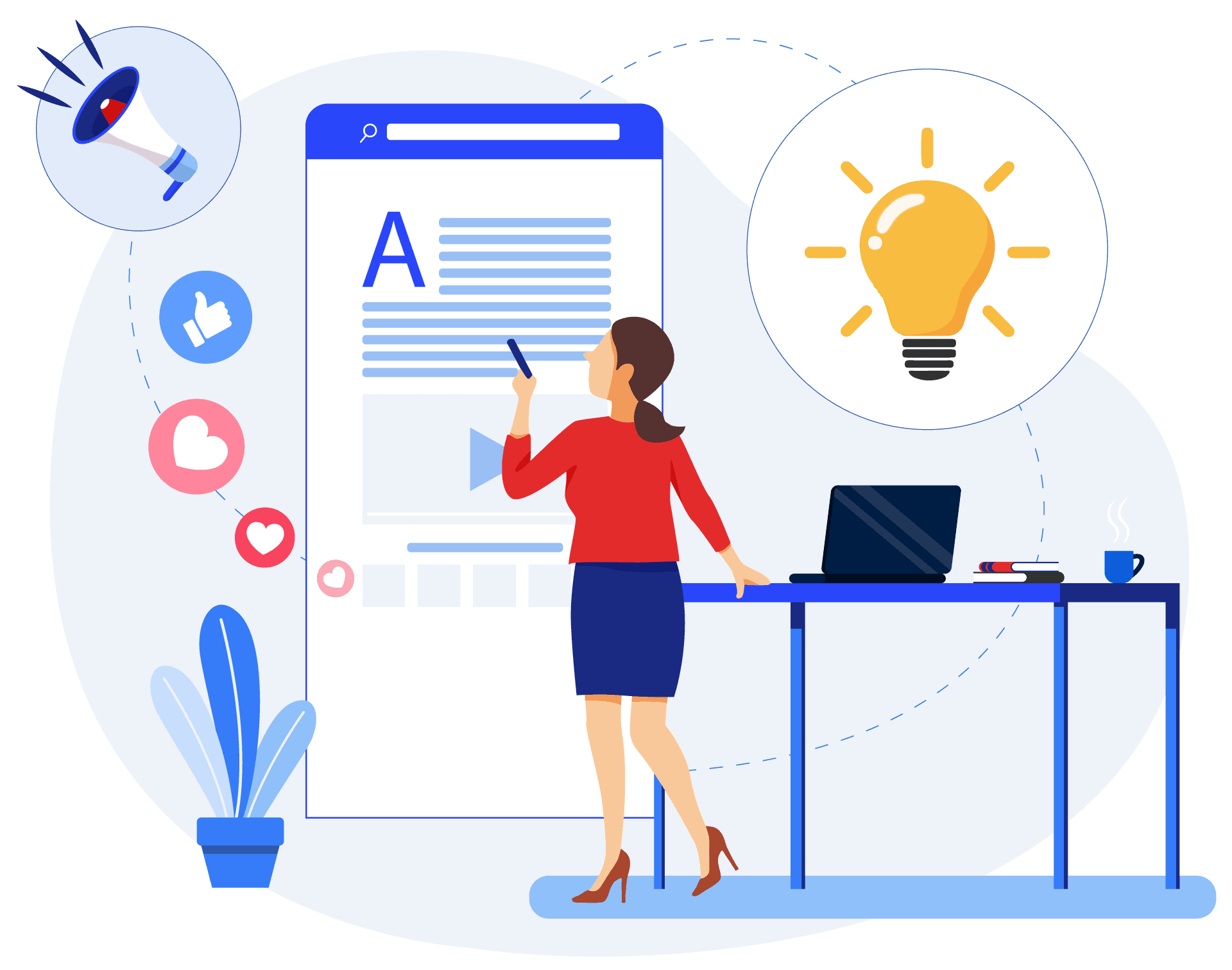 Marketing automation is one of the most important features to consider when choosing a CRM platform. This feature is what separates good CRMs from great ones. Marketing automation, as it sounds, refers to automating marketing tasks such as email campaigns and newsletters.
Odoo offers a myriad of marketing automation features.
One of the most impressive is its ability to create email campaigns for your lead database with little to no coding required. Odoo uses automated triggers based on user behavior and actions, allowing you to send targeted emails from within their platform.  Odoo also has an easy-to-use interface that allows you to drag and drop emails into preset templates, which is an excellent feature for marketers who don't have a lot of coding or design knowledge.
Like Odoo, Salesforce also has automated triggers that will send out email campaigns based on user behavior. Unlike Odoo, however, these trigger-based emails can only be sent on a one-time basis.  Salesforce lacks the ability to create recurring email campaigns, which is a major setback for sales and marketing teams that rely heavily on automation.
Messenger Bot helps automate chat interactions between customers and brands without human assistance. This tool can be used to answer customer questions, provide product information, and automate marketing campaigns. Messenger Bot is a feature that lives on Facebook's messaging platform.
Marketing automation is a major factor in CRM platform success.  Odoo, Salesforce, and Messenger Bot all offer excellent marketing automation features that make them worth your consideration.
In terms of its marketing automation capabilities, Odoo comes out as the clear winner here with impressive email campaign creation tools and automated triggers.  Salesforce falls short in this area as it lacks the ability to create recurring emails, which limits its usefulness for marketers and sales teams that rely on automation.
While Messenger Bot doesn't have any marketing automation features of its own, it is a strong contender due to its integration with Facebook's messaging platform. With more than two
Odoo has the capability to create automated recurring email campaigns which are vital for marketers who rely heavily on automation. Salesforce lacks these features and Messenger Bot is a Facebook feature, which limits its use to only those who have a Facebook page.
Overall, Odoo is the best option for marketers looking for an easy-to-use CRM platform with powerful marketing automation features.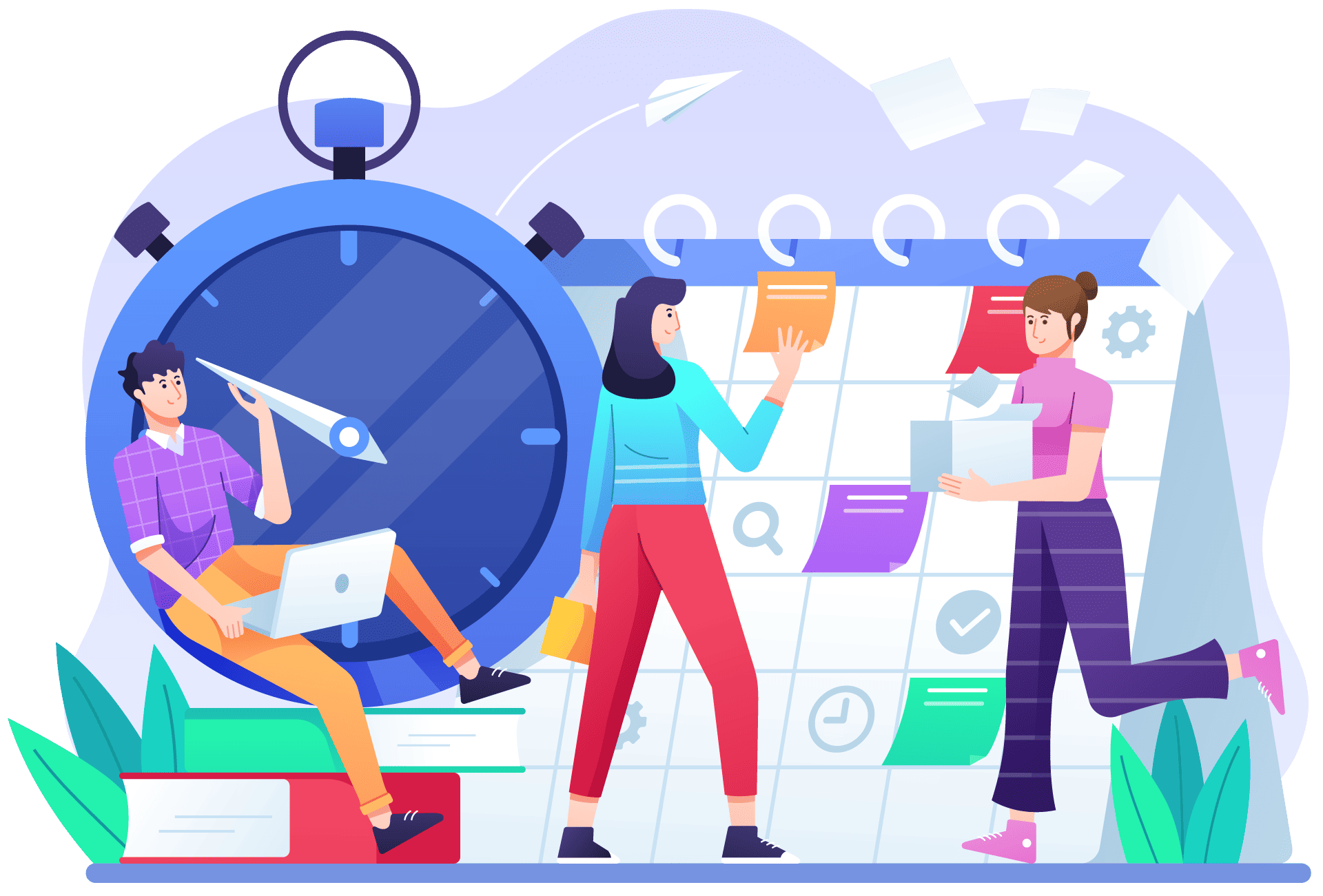 Lead management can be defined as the process of tracking and managing leads through every stage in their lifecycle.
Lead management can be done using several different methods, with varying levels of effectiveness depending on your industry (For example: lead generation vs lead nurturing). The most effective way to achieve strong results is by integrating a CRM with your lead management strategy. This will allow you to record and follow up on every communication related to the customer, including phone calls, emails, meetings, etc.
While there are many different solutions available in the market today, there are three that stand out from the rest.
Odoo is the only CRM on this list that provides a mobile app to help you manage leads and track their progress. (How do Odoo manage leads in their platform?) Odoo also provides a reporting engine to help you measure the effectiveness of your lead management strategy and determine which methods are leading to more conversions.
The Salesforce platform is widely used by many different types of businesses, including those in finance, retail, and technology. It allows users to create personalized email templates for lead nurturing, as well as live chat directly from their dashboard. Salesforce also provides a detailed reporting system to track your leads from start to finish and determine which stage they are in now, as well as how often you should follow up with them for maximum effectiveness.
Messenger Bot is a great platform to manage leads through chat. It is a powerful tool that allows you to send custom-tailored messages, receive customer feedback in real-time, create automated workflows, and much more.
The three platforms listed above provide a wide range of features that will help you manage your leads and improve your bottom line. However, there is one platform that stands out from the rest:
If you're looking for the best platform to manage your leads, Odoo is it! Not only does it have an easy-to-use interface and great features, but it also comes with some of the most intuitive apps on the market today. If you want maximum results from your lead management strategy, Odoo is the way to go.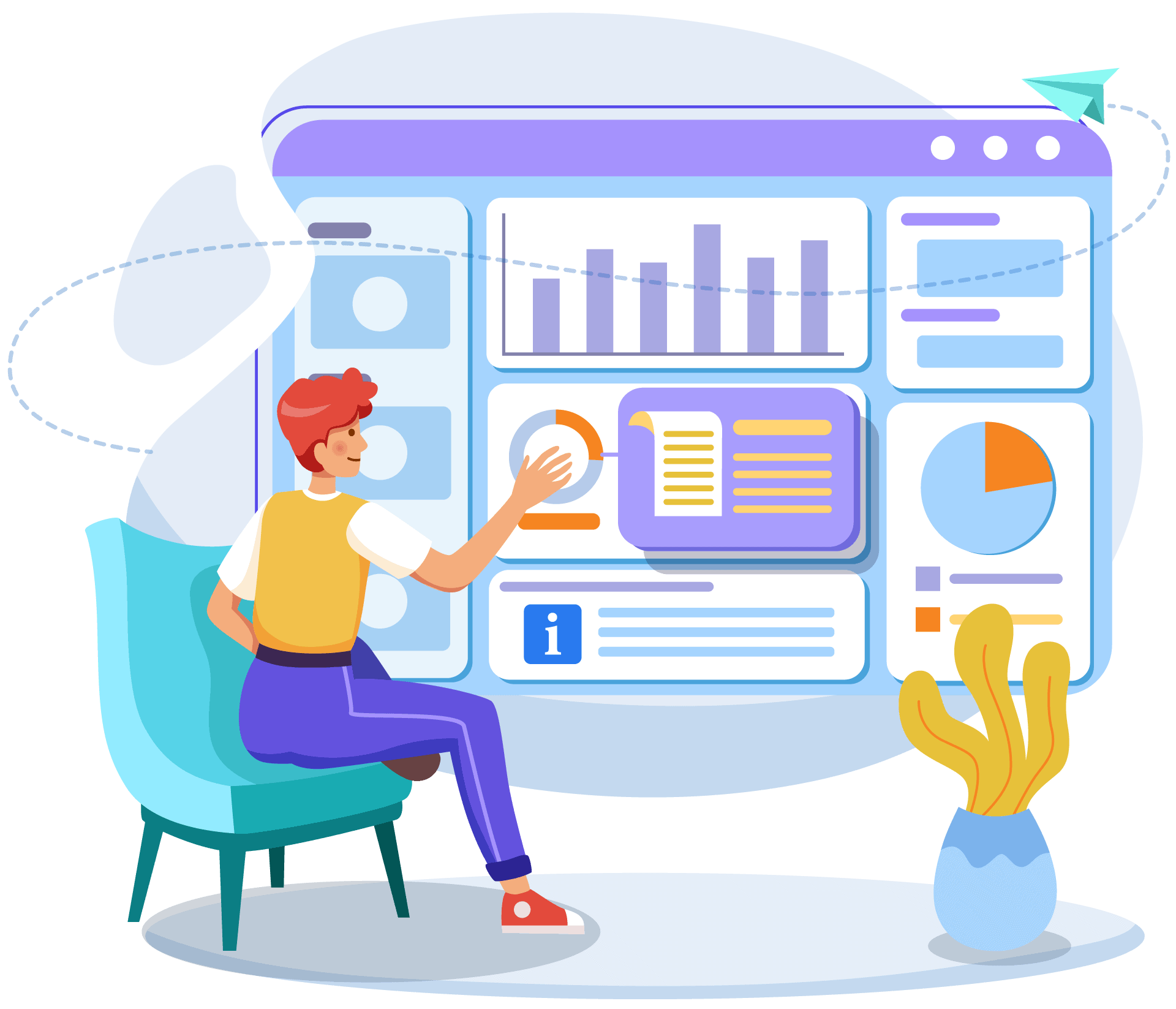 Reporting is perhaps the most important feature of any CRM platform. It is an essential part of business management, which allows you to track customers' activity and understand their needs better.
Odoo's analytics and reporting feature is widely praised by users. It provides a broad range of reports that are easy to configure, allowing you to create your own custom views for specific clients or just use the pre-defined ones. Odoo's reporting tool includes out-of-the-box modules such as sales pipeline analysis, forecasting, opportunities, and customer health check among others.
The analytics and reporting features of Salesforce are also quite extensive. By default, the platform includes over 100 reports that you can get straight out of the box. Among these reports is a standard sales pipeline report which helps track opportunities and forecasts future revenue for your business.
Messenger Bot provides comprehensive analytics reports for your business. It includes the standard sales report, pipeline analysis, and forecasting among others. The platform also enables you to automatically record customer interactions with your chatbot so that you can easily review their activity later on when needed. You can easily track your subscribers, top-performing channels, comments, and campaigns on the analytics dashboard.
Both Odoo vs Salesforce has good reporting options that can be accessed from within their respective dashboards. You will need a professional account on both platforms for this purpose though. Messenger Bot has good reporting options as well but it's only available through the platform's analytics section.
Although Salesforce is one of the most popular CRMs on the market, Odoo provides better reports and insight into your business' performance due to its more extensive offering. It also makes up for that with the lower price, making it a more affordable option for small businesses.
Messenger Bot is great as well and its reporting capabilities definitely give Odoo and Salesforce some competition. However, Messenger Bot requires the use of their analytics section which means you can't access reports on-demand like with other platforms – they will have to be generated first.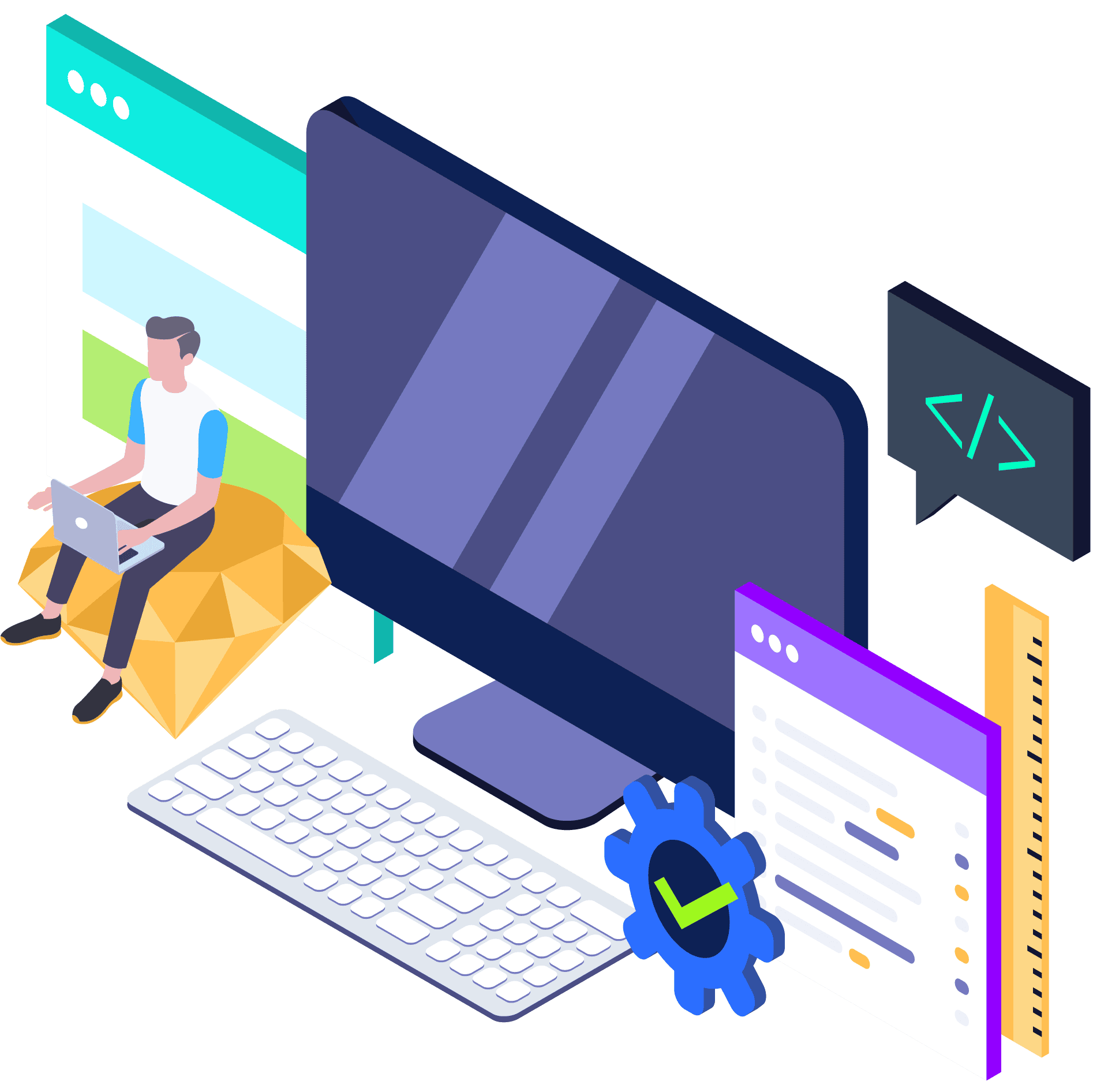 The user interface is important in a CRM platform because this is where users interact with the system. Users have to be able to use the software quickly and easily, otherwise, they will not feel motivated or satisfied using it.
Odoo's user interface is modern and sleek, which definitely makes for a smooth experience. It has tons of features that make it easy to manage your sales pipeline effectively.
Salesforce's clean design makes it simple to get around the software quickly and easily. However, its wide range of features means there are many different ways you can use the software. This can be both good and bad, depending on your preferences.
The Messenger bot's user interface is minimalistic which makes it very easy to use. Its visual flow builder is very helpful in visualizing your sales pipeline.
The user interface is a key factor in the CRM platform. If the user interface is not good enough, it can be very frustrating to use and this will cause users to stop using the software. This means that Odoo's modern UI is a good choice for most business owners because its sleek design makes navigating through your sales pipeline easy and efficient. On the other hand, Messenger Bot's minimalistic interface is an excellent choice for users who want to keep things simple. If you are looking for a CRM platform with tons of features, Salesforce might be the right option because its user interface makes it easy to navigate all these different tools and use them effectively in order to manage your sales pipeline.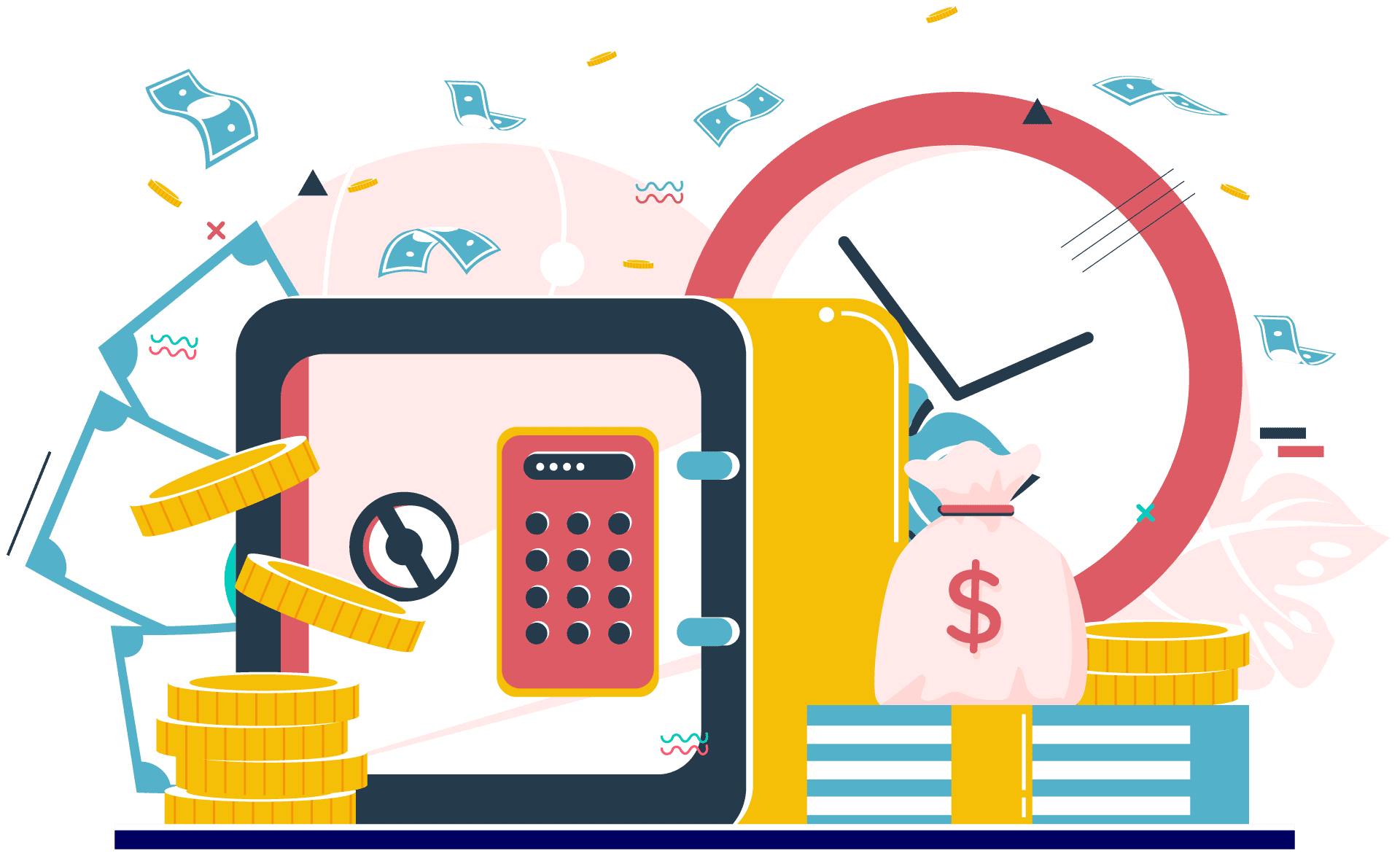 When choosing a CRM platform, it's important to consider the pricing and conditions of the package you choose. Let's take a look at the pricing plans of each platform.
Odoo's pricing depends on the number of users and apps you will be using. The prices for apps range from $4-$16 per month. Their CRM costs $8/month, while their Sales app is $4/month. On the other hand, their Marketing app costs $16/month.
Salesforce has four pricing tiers, each suited for every business need.
Essentials (an all-in-one sales and support app): $25/user/month
Professional (Complete CRM for any size of business): $100/user/month
Enterprise (most popular pricing plan that offers customizable CRM for a more comprehensive coverage): $175/user/month
Unlimited (Unlimited CRM power): $325/user/month
Messenger Bot has three pricing plans that you could choose from depending on your budget. Messenger Bot Premium charges $4.99 for the first 30 days and $9.99/30 days after, or you can subscribe to Messenger Bot premium yearly for $99.99.
Messenger Bot Pro is $24.99/month or $224.99/year, while Messenger Bot Agency is $149.99/month or $1334.99/year.
Odoo is available in free versions, but there are also paid ones that come with more features. This CRM platform only offers the most basic of tools to help you manage your business. All their advanced functionalities like "pipeline views" or "workflows", require the purchase of a subscription.
Salesforce offers a free trial, where you can try their features before buying.
The cheapest plans come with Salesforce's "Essentials" package, which is very easy to use and comes with all the basic functionalities needed by small businesses for effective management of leads, clients & contacts.
Messenger bot, on the other hand, offers you all its functionalities for an affordable price. While it is not as powerful as the three aforementioned options when it comes to managing your business contacts or sales pipeline, Messenger Bot has an incredible number of tools that are useful.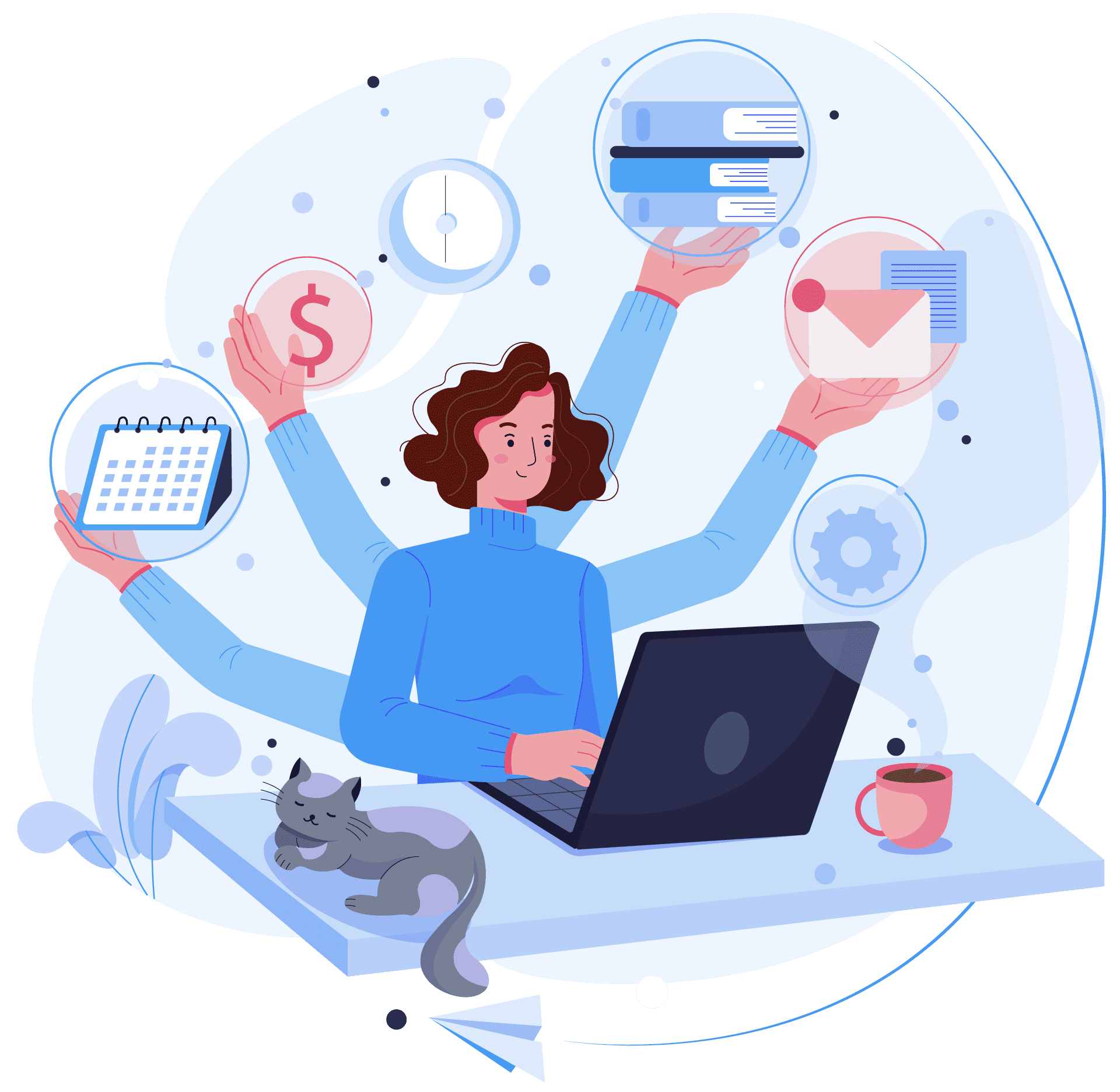 The productivity and usability of a CRM platform directly influence the success of a business. A CRM, or Customer Relationship Management software system, is used to keep track of important data and interactions with clients for an organization. Without productivity and usability in mind when choosing which platform to use, businesses will struggle to connect with their customers effectively due to inefficient workarounds or the lack of functionality that they require.
Odoo offers impressive features for both users with a variety of levels of experience. The user interface is very intuitive, so even beginners will have an easy time learning how to use it. On top of this, advanced features are available for those who have more experience. Odoo is known to be one of the most intuitive CRM systems out there, with an easy learning curve making it a great option for businesses at any stage in their development.
Salesforce has been on the market since 1999 and has acquired many new clients along the way, including some of the world's largest companies. The platform has developed over time to become incredibly efficient and easy-to-use, while still offering powerful features for users with more advanced requirements. Salesforce is accessible through mobile devices, allowing you to access your CRM from anywhere at any time.
Messenger Bot is one of the fastest-growing CRM systems on the market, with a lot of users excited about its innovative approach. The platform is very intuitive and easily accessed from your mobile device, allowing you to access important data at any time. Messenger Bot offers 24/48 support for all users which makes it an extremely accessible CRM system that can meet your business needs no matter what they are.
In terms of productivity and usability, Messenger Bot is the clear winner, while Salesforce and Odoo are both strong contenders. Messenger Bot offers a highly intuitive platform with 24/48 support that will meet your business needs no matter what they may be. If you're looking for an advanced CRM system to grow alongside your company, then Salesforce should definitely be considered as it has been a trusted system for some of the world's biggest companies.
Which is better – Salesforce CRM or Odoo CRM?
Salesforce CRM is better than Odoo CRM because it has more features.
Salesforce is a SaaS (Software as a Service) product, meaning that the full version of the software's code runs on Salesforce servers and not locally in your company. This can reduce costs for companies who want to purchase licenses by allowing for lower prices. Salesforce also has more features than Odoo, such as using custom objects and fields to better suit your company's needs without requiring changes to the source code of the application or hiring a developer. It can be faster for companies who want full control over their data models because they only need to purchase per-user licenses rather than expensive packages.
Odoo is a free and open-source product. This lowers the cost of purchasing licenses for your company because you only need to pay salaries for employees who work on it rather than paying an upfront license fee to use Salesforce CRM or any other business software. It's also highly customizable, and since the source code is available, employees can make changes without having to wait for a developer. However, Odoo is only as powerful as the employees who use it and requires extensive training in order to get full benefits from its features. The source code of Salesforce CRM allows you to change both the functionality and appearance of your company's data models within the application, which makes it easier to use and more efficient.
Which software includes more/better features?
Among the three platforms, Messenger Bot is the one that offers fewer features. Odoo and Salesforce offer a similar number of functionalities but Salesforce has more advanced ones to help you maintain your CRM database.
Is Odoo similar to Salesforce?
Odoo is similar to Salesforce but is not as enterprise-grade.
For example, you can install Odoo on your own server and customize it however you want. You also don't need a large team of developers to build an app for it–a small development agency or even one developer could do it.
Unlike Salesforce, you also don't need to pay a huge upfront investment just for the license–Odoo is free and open-source under an OSI-approved license.
Since Odoo uses Python as its programming language, it's easy to integrate apps together using APIs or webhooks.
It's mostly used in small and medium-sized businesses, but larger organizations use it as well for specific functions like sales or support. In fact, many of Odoo's customers are large enterprises from Fortune 500 companies.
What is the key difference between Salesforce and other CRM systems?
Salesforce is a cloud-based platform that gives users access to an on-demand system. What makes it different from other CRM systems is that it's a cloud-based system and all users have access. Besides that, it has a large number of functionalities that make it easy for users to access different information.
What is Salesforce best for?
Salesforce is best for enterprises.
– Salesforce is an enterprise CRM (Customer Relationship Management) tool
– It's designed to be used by large businesses and organizations
– CRMs are often essential tools at larger companies because they help manage customer relationships
– Salesforce's functionality is very broad – it can be used for sales, marketing, support, and even service desk functions.
Salesforce has strong features in its Service Desk module that make automation easy. This makes sense because their team has a lot of experience with building automation tools.
Businesses often have requirements for having their own customizations, and Salesforce is easy to customize as well. The platform has been around for over 15 years so it's got an impressive amount of depth.
What are the disadvantages of Odoo?
Odoo has two major disadvantages.
-It does not offer a free trial option
-The pricing system is complicated and there are no upsells for added value (like other CRMs)
Conclusion – Which CRM is best for your business?
Choosing a CRM for your business can be a difficult task. You want one that's easy to use, customizable, and will meet the needs of each department within your company.
The free CRM Messenger Bot is great for businesses just starting out or are on a tight budget but lack basic features such as pipeline management, forecasting/estimating, and reporting.
The open-source CRM Odoo is better for growing businesses with complex sales processes that need more customization options, automation functionality to help manage tasks, forecasting/estimating tools. However, it does require some tech expertise which isn't ideal if you're just starting out or on a tight budget.
Salesforce is great for larger organizations with an established sales team and budget that need advanced functionality such as forecasting/estimating, automation tools, and multiple device support (iPad app). Salesforce can be costly depending on your contract which may not align with your company's objectives, but it is a reliable CRM with great functionality and features.