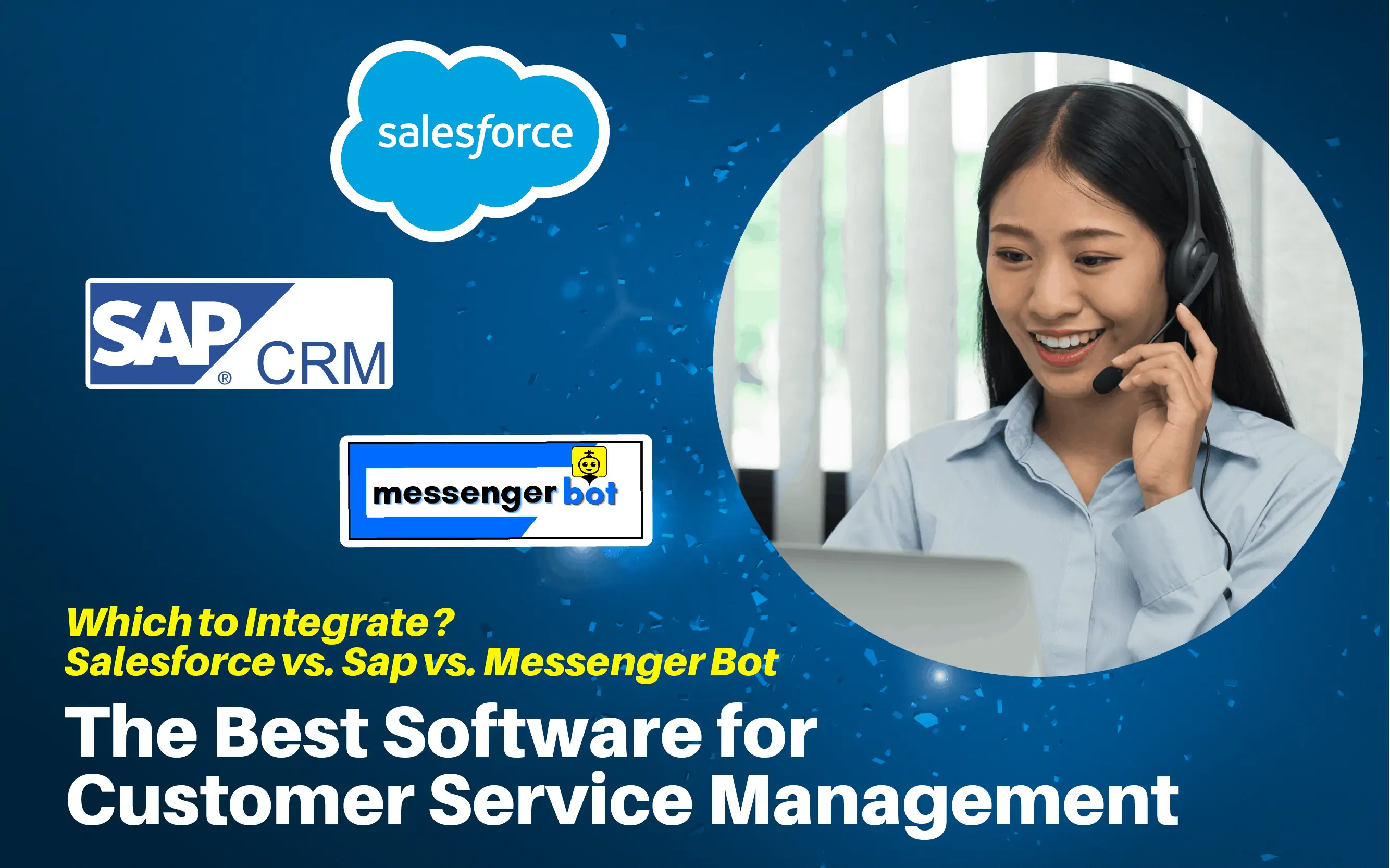 The world of messaging platforms is constantly evolving, and it can be hard to keep up with all the changes.
There are now so many choices when it comes to which platform you want to use for your business, from Messenger Bots, Salesforce, or Sap!
This blog post will compare three different messaging platforms: Sap vs. Salesforce vs. Messenger Bot.
Hopefully, by the end of reading this article, you'll have a better understanding of which one is best suited for your needs as well as how they work together.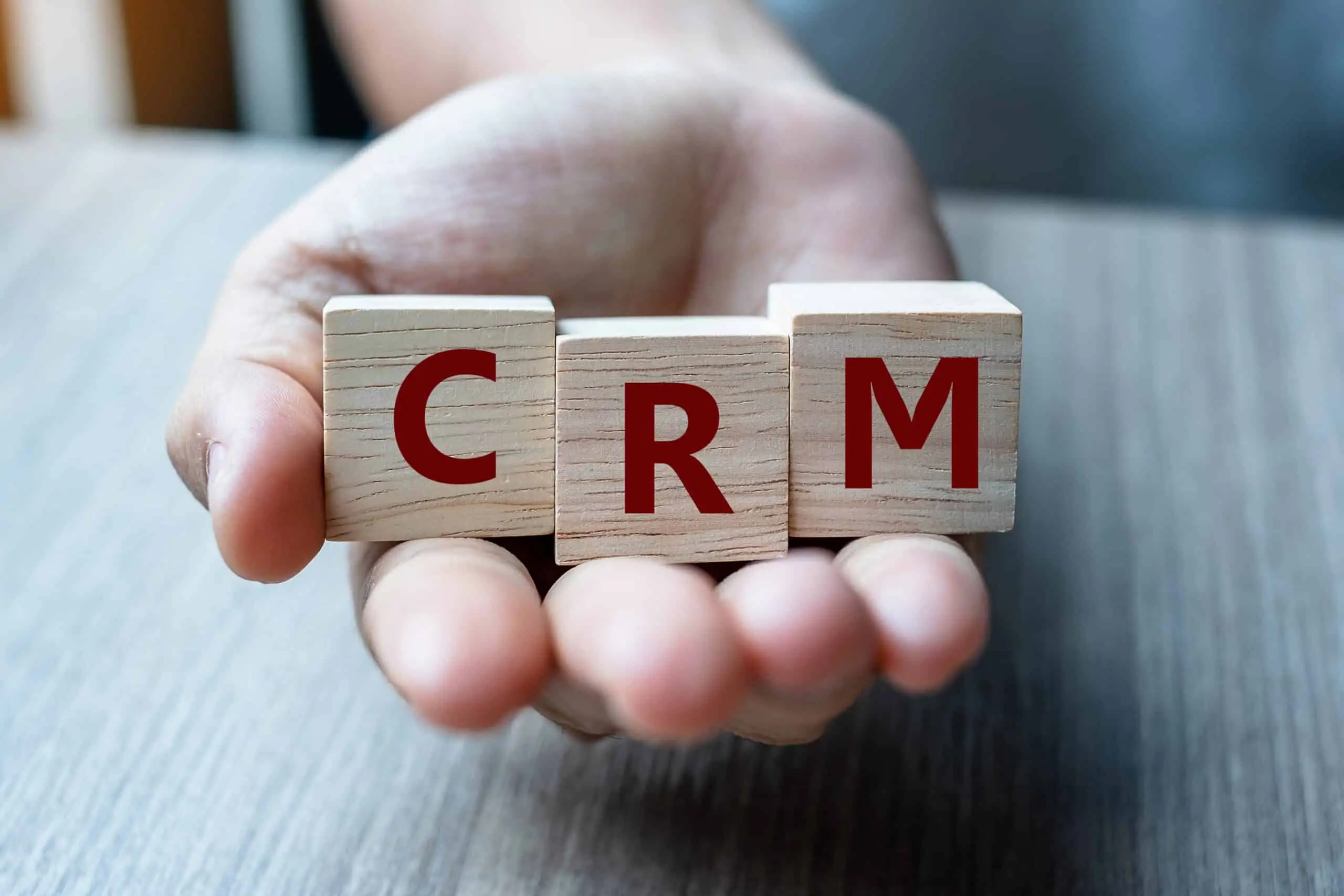 CRM stands for Customer Relationship Management is a tool used to store, organize and track customer data for marketing campaigns and marketing automation.
CRM is a business software that helps companies maintain customer relationships with their customers spanning multiple channels.
CRM is most commonly used in sales and marketing departments to keep track of interactions between company representatives and clients or prospects. Still, it can be expanded beyond these areas as well.
It could be used in business intelligence operations to track internal and external users.
CRM buyers want to know which is the best CRM vendor platform for them to use.
There is a lot of CRM software, but we will only discuss this three CRM software rapidly growing in the CRM industry.
These are Sap CRM vs. Salesforce CRM as well as Messenger Bot CRM. 
SAP vs Salesforce vs Messenger Bot: A CRM Review and Comparison

In this article, we will go deeper to know their features and advantages.
SAP is an enterprise software company that provides business intelligence, analytics, CRM (customer relationship management), supply chain management, finance & accounting, and HCM (Human Capital Management) to companies of all sizes across the world for over 49 years. It has a wide range of applications with configuration options designed for use in both on-premises and the cloud.
Salesforce, also an enterprise software company, provides a CRM platform for customer relationship management (CRM) used by companies of various sizes worldwide. It has enhanced features such as real-time updates with mobile applications to make it easier for customers to stay connected with their company.
Messenger Bot is a chatbot software for customer service management that companies can use to provide 24/hour assistance and answer customer inquiries with automated responses in real-time. It also comes with features such as image recognition, sentiment analysis, geolocation, and more.
Messenger bot has made it easier for CRMs to serve their customers with automated responses and provides new ways for companies to connect with their customers.
Which software is the best for CRM solutions?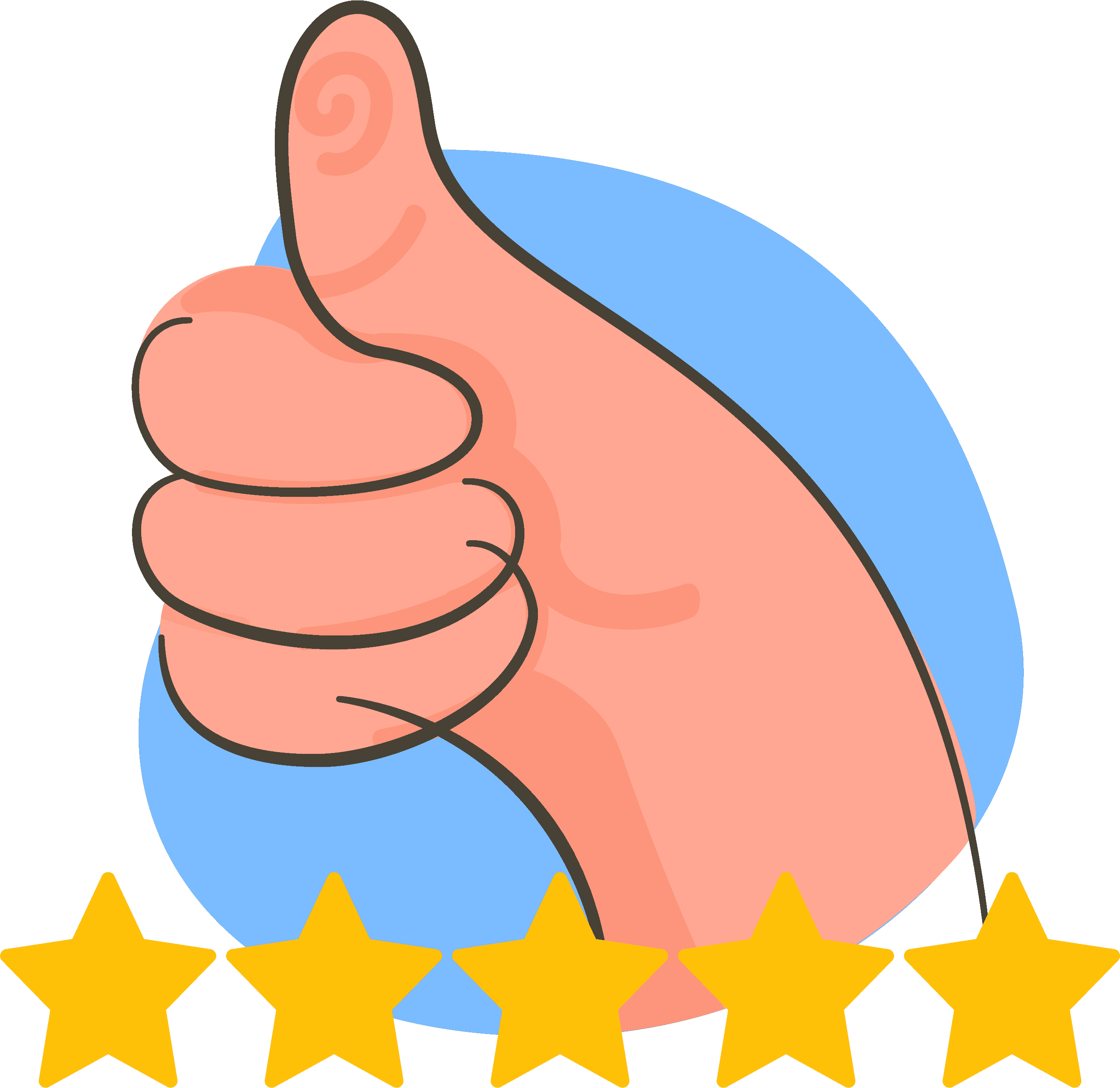 CRM solution is software for your business. It will automate the process of customer service and sales automation. It will help you to manage your contacts, leads, company information, inventory as well.
CRM market growth this past few years is exponential because of the advent of the cloud and other technologies.
CRM software like Salesforce, Messenger Bot (Facebook), and Sap are examples of the best CRM that many companies and business owners sought.
A CRM system is a CRM suite that is in-demand for being less costly, can be customized, and integrated into the marketing cloud.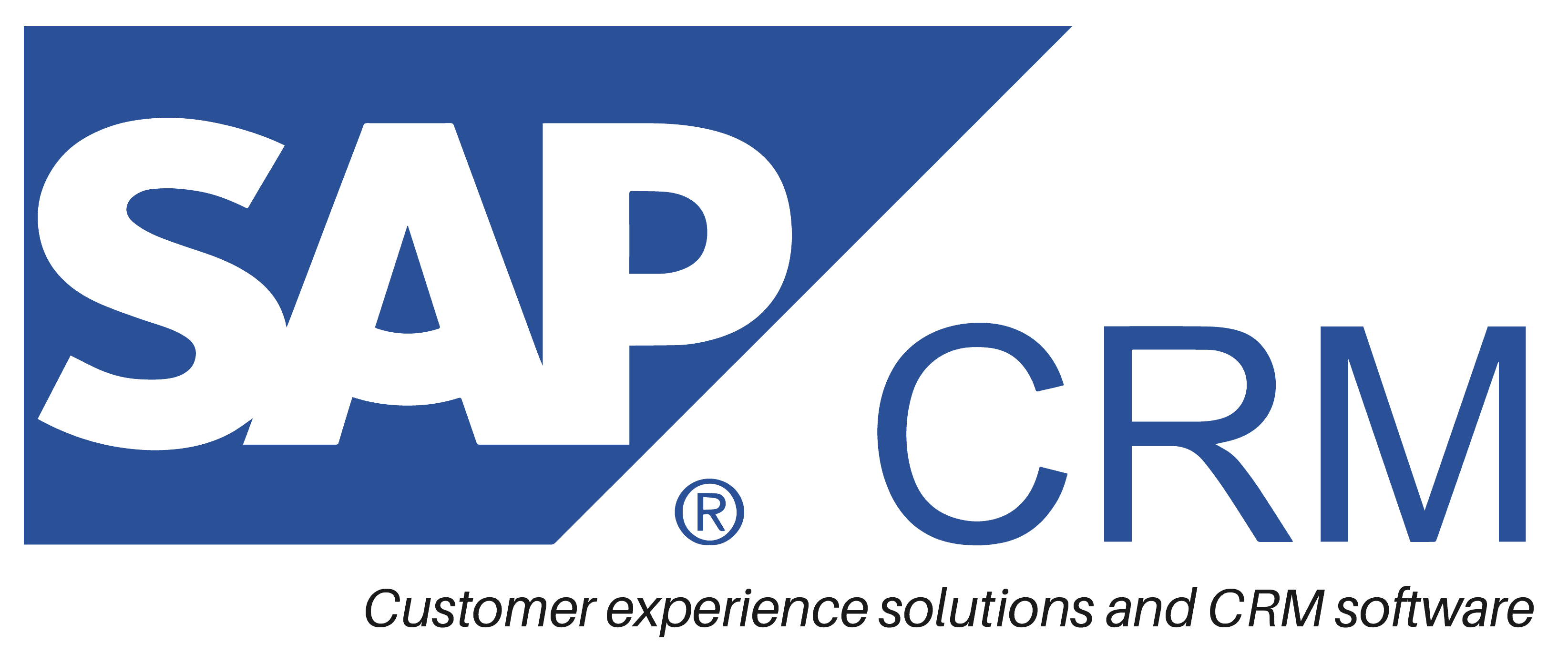 SAP has a CRM program, which is designed to work with many different types of data. The system is tailored for managing customer relations and the entire process of customer relationship management. The CRM system is straightforward to use and designed for anyone who wants to get an overview of the process, from managing customer relationships to managing your operations.
SAP CRM can manage CRM solutions and especially cloud-based CRM that allows the access of data from anywhere. People can work the same data simultaneously is the best perks of cloud integration.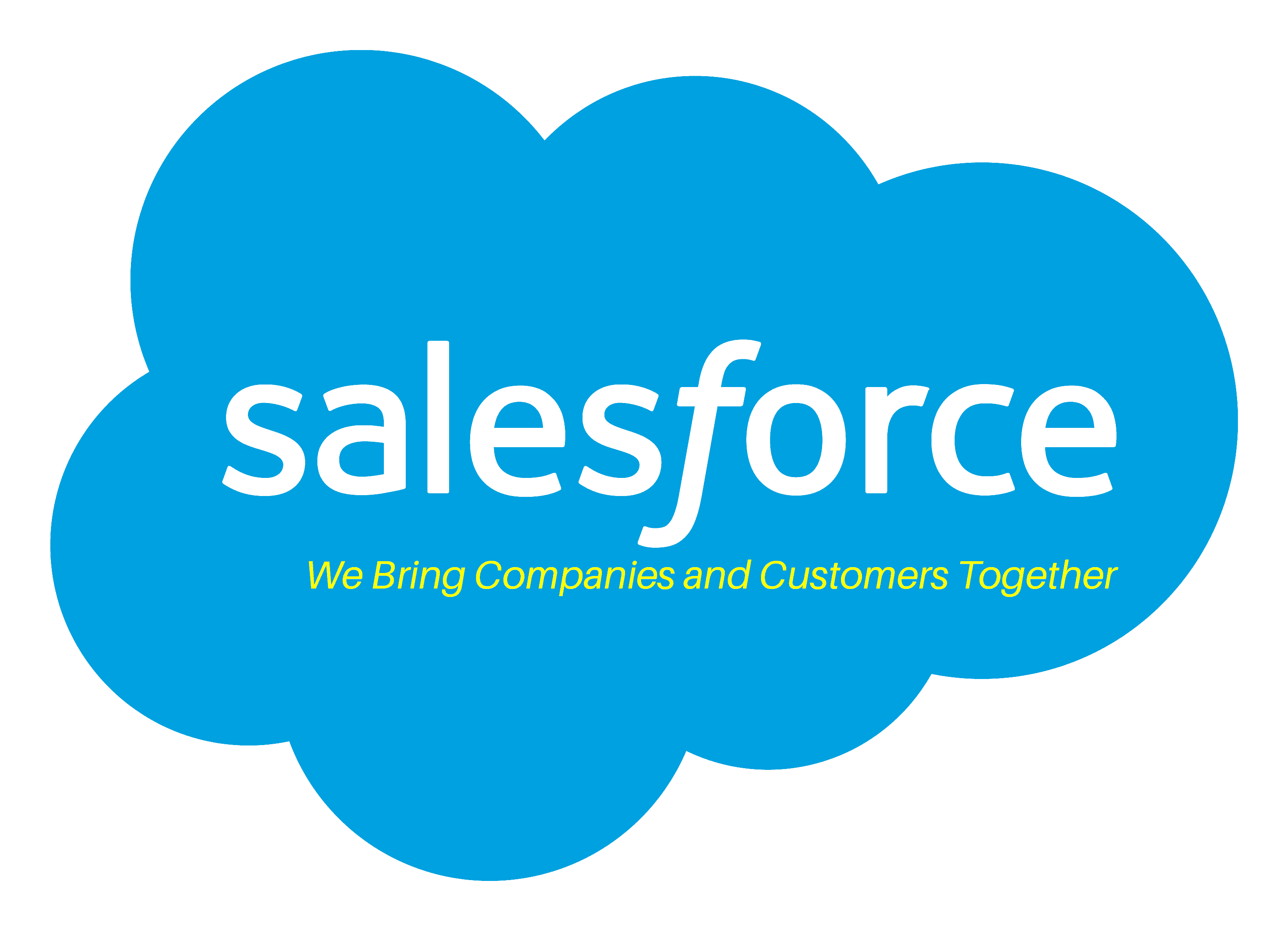 Salesforce platform also uses marketing cloud for cross-channel social strategy and digital ad campaigns.
Salesforce commerce cloud handles many data, and this CRM is the best for marketing, sales, and customer service.
By integrating Salesforce automation, you will be able to handle your customer service management and sales process.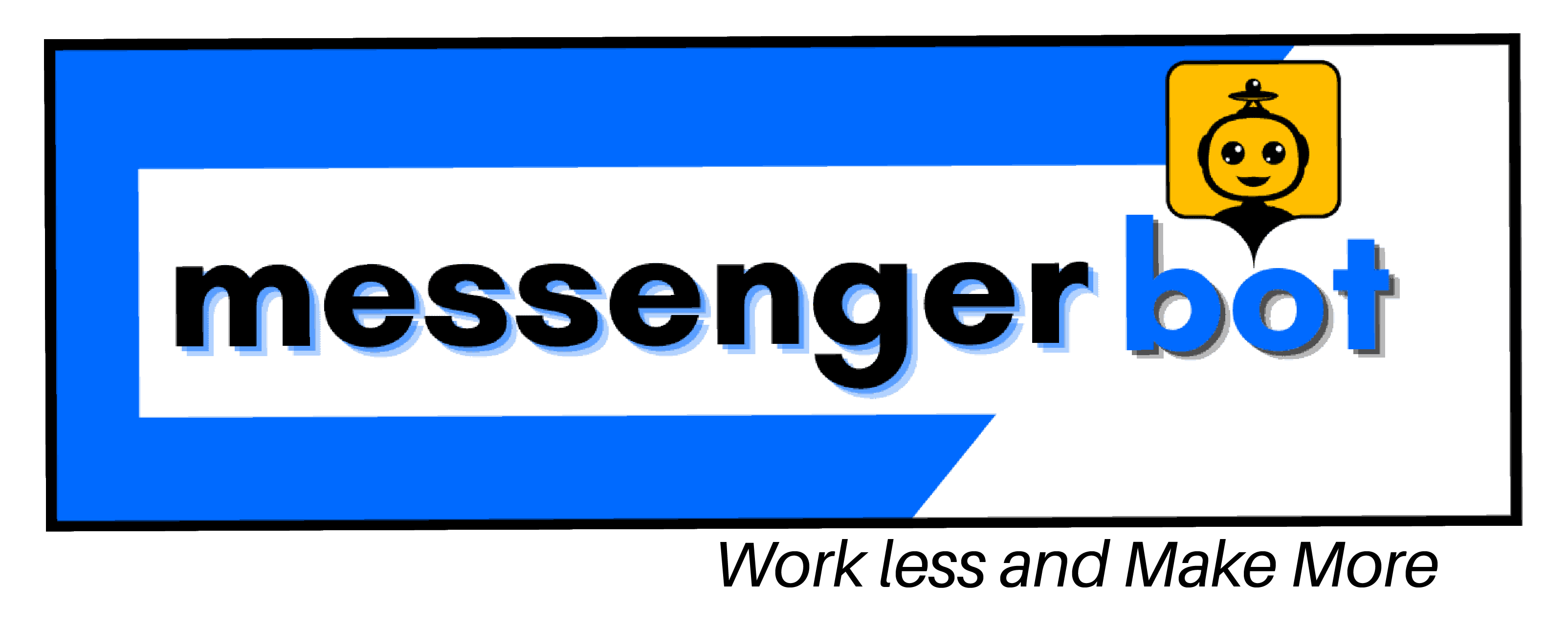 Messenger Bot CRM is a new way of managing customer service in the business world. With Messenger Bot CRM, you can now take care of your customers from anywhere and at any time.
It had chatbots that are automated with AI that can respond to your customers. You can also use it for customer service automation and insights that will help you keep up with the latest trends. 
Salesforce
The user interface of Salesforce is the most straightforward of all three. The reason for this is that Salesforce has an easy-to-use, drag-and-drop interface in which you can make any changes or edits in a couple of seconds.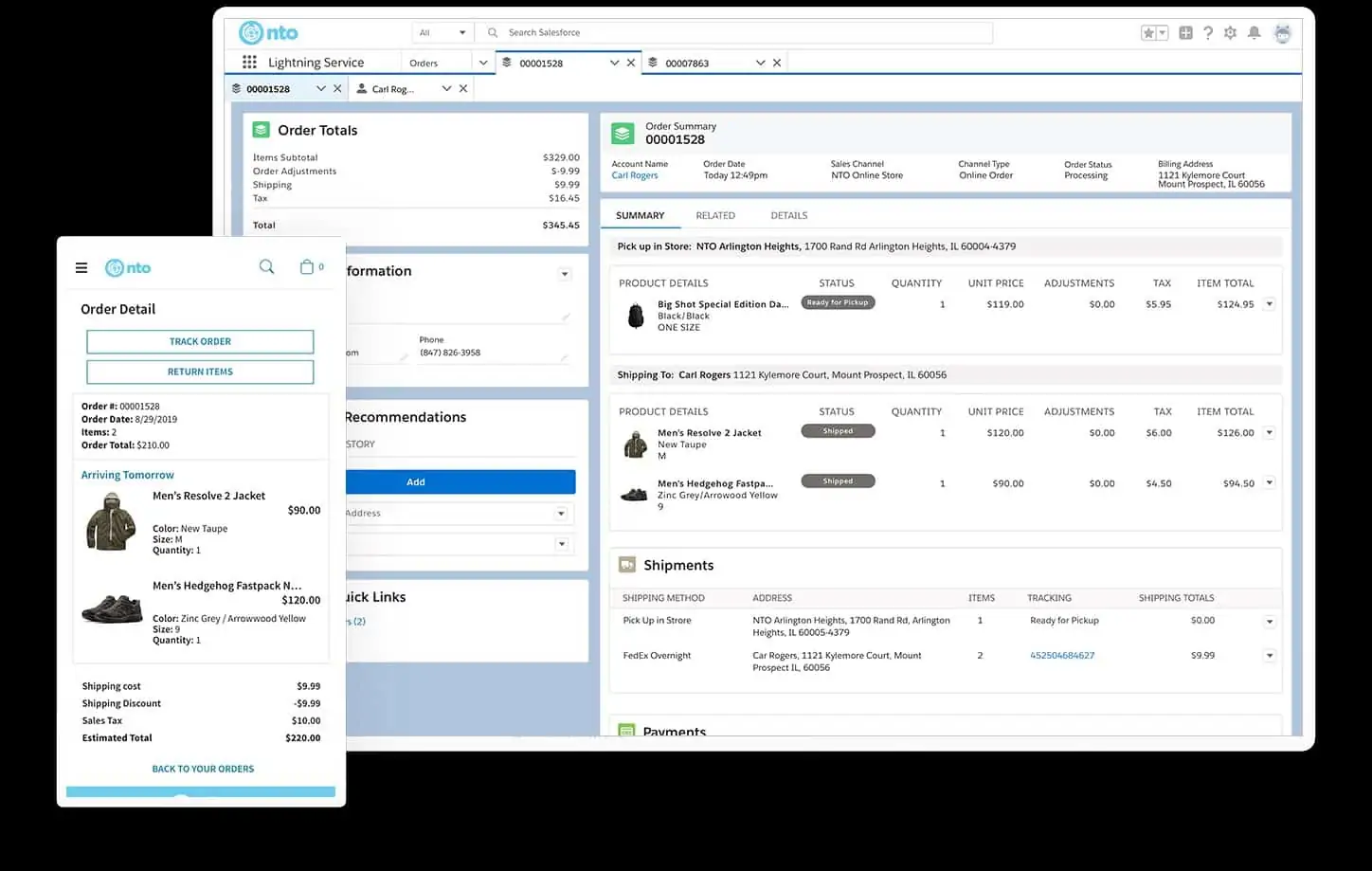 SAP
The Sap UI might take some time to get used to, and it's not as intuitive as Salesforce but relatively more advanced. Sap has a more complicated and advanced interface, but it is also very user-friendly.
SAP's UI is the most advanced of all three, but it might take some time to get used to and understand how Sap works specifically. Salesforce has a much easier interface that you can use right away without spending hours or even days figuring out what everything does; however, this could be seen as a negative for the company.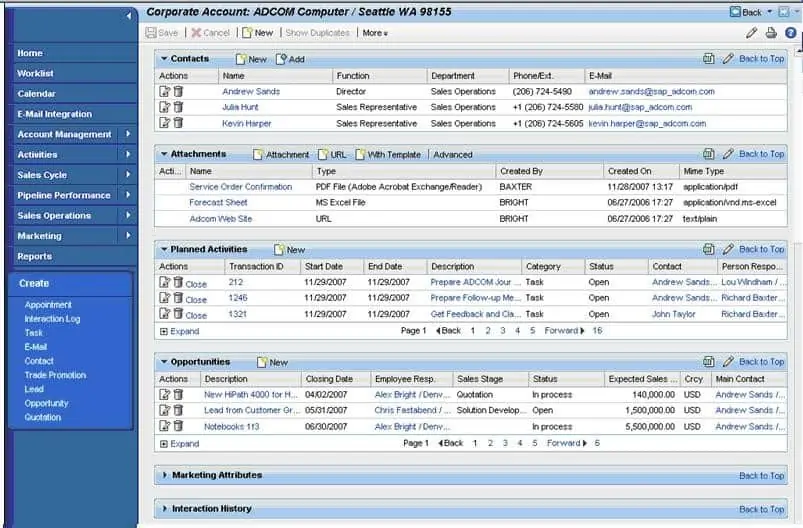 Messenger Bot
Whereas the Messenger Bot's UI can be confusing because of how new to this industry they are. The features that SAP offers might make up for its lack of usability, though–especially if you're using their BPM system, which connects with other systems within your organization.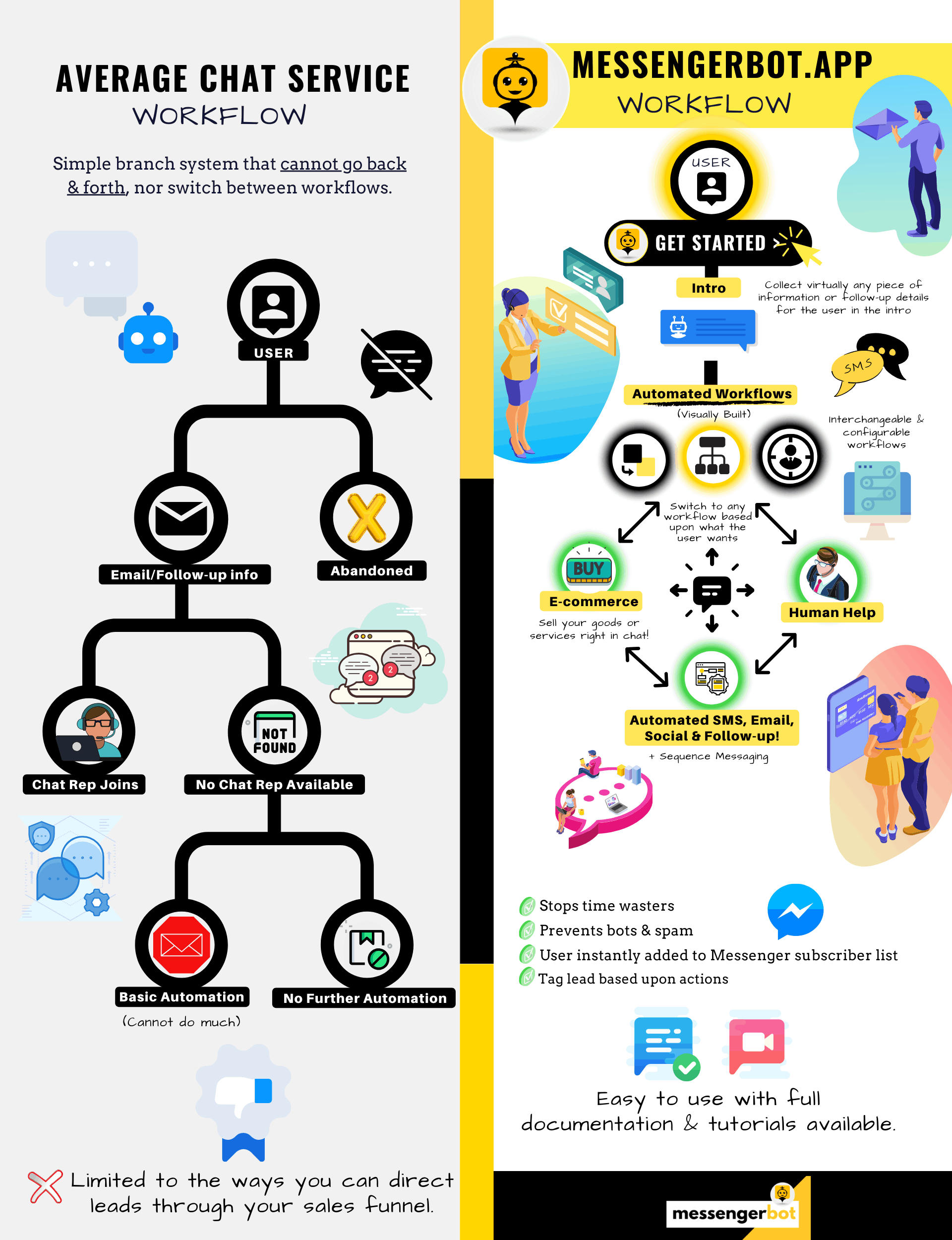 Business intelligence means collecting and analyzing data to understand trends, patterns, opportunities, and risks. Business intelligence is a strategic tool that helps you make the right decisions for your company's future.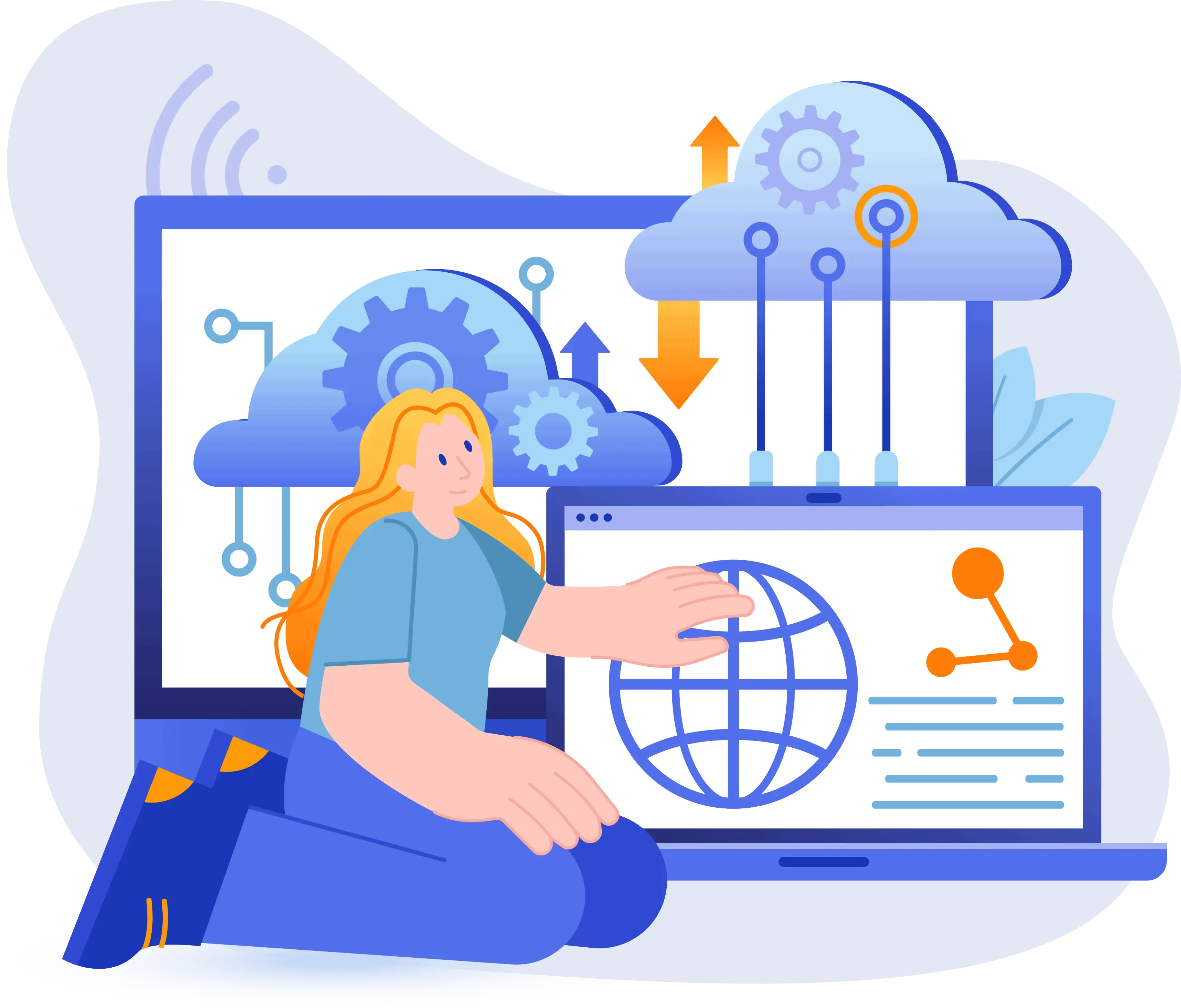 Salesforce Analytics Cloud
Salesforce Analytics is the world's leading customer data platform. Its analytics and insights are built for both business and technical users, with unmatched performance across any device or environment.
They provide profound analysis on every interaction from a single contact record to billions of records, using an expansive set of pre-built analytic capabilities designed to answer any question.
Analytics Cloud is built on the same trusted foundation as Salesforce, giving you access to all of your company's data and existing investments in Salesforce apps from one single solution.
Discover insights that will help drive growth today with a complete 360-degree view of the customer across channels, sales funnel stages, and more.
Built for both business and technical users, Analytics Cloud is the most trusted analytics platform in the world to power customer-centric businesses.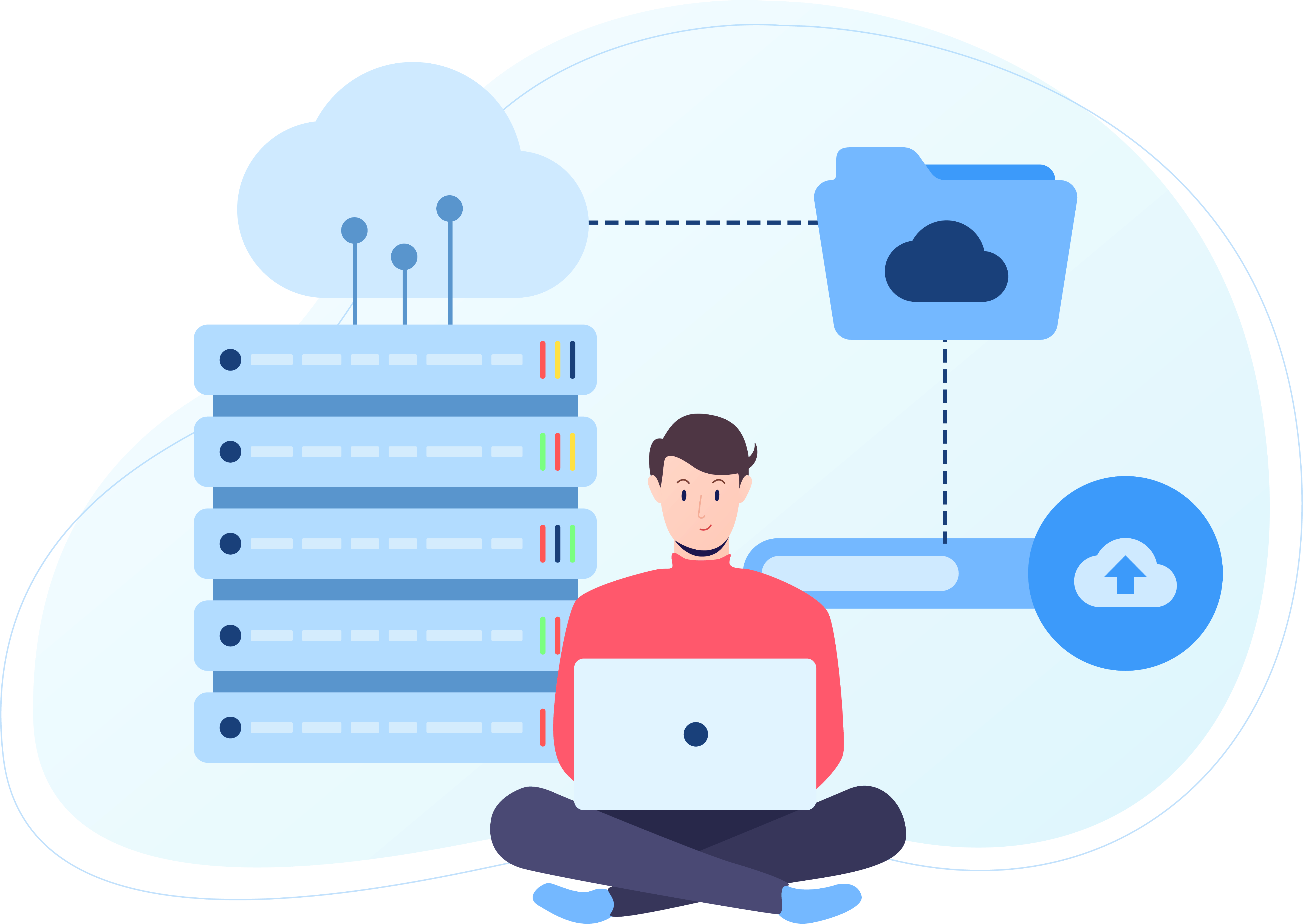 Sap Analyzer
SAP Analyzer is a business intelligence tool that provides data and analytics in real-time.
SAP Analyzer is a new product that comes with six pre-built applications. These apps are for reporting and forecast analytics, data mining, optimization modeling, supply chain analysis, text/image search, and advanced business intelligence.
The system uses in-memory technology, which allows you to analyze your big datasets quickly by using smart data.
It integrates with SAP products like ERP, CRM, SCM to create reports for the users' organization by gathering information from various sources.
The Advanced Analytics module of Sap Analyzer lets you drill down deep into your enterprise-wide datasets to find patterns, connections, and insights. This module is accessed through the new SAP BusinessObjects Dashboards for Excel tool that lets you connect to data from any Data Server.
SAP provides a way of extracting information from enterprise-wide datasets with great speed, reliability, accuracy, and ease of use to find patterns, connections, trends, and other valuable insights about your business.
On-premise Sap ERP involves a lot of server infrastructure and requires a great deal of maintenance. Sap ERP can be costly in the long term because it is expensive to maintain by IT professionals specializing in SAP technology.
A significant disadvantage with on-premise SAP ERP is that there are few options for collaboration or integration between other applications such as social media networks. SAP ERP system develops software solutions for business operations and CRM systems.
Messenger Bot
Messenger Bot has become the latest trend in communications technology. This is because it combines all of your favorite messenger apps into one, creating a quick and easy way to get instant customer service from brands you love. It's also beneficial for businesses that may not have enough time or resources to manage their email inboxes as efficiently as they would like.
Messenger Bots have several different advantages over other communication methods. It's fast, easy to use, and connects your business with potential customers in ways that could never be possible before. You can also create an "I'm here now!" button that will notify customers when you're available to chat.
Highly customizable!
It can also become a full-blown customer service system. You can send messages, chat with customers in real-time using Facebook Messenger or Kik, and automatically respond to incoming chats from your website visitors who are signed up for notifications.
The unique way of marketing is through the use of Inbox bots. This is because it's giving you the ability to have a conversation with your customers in their preferred messaging app without them having to go onto yours.
Companies are also taking advantage of the Messenger Bots' photo and video features, sending pictures or videos to give people an inside look at what they do. The best way for companies is by doing this because it ensures that people stay on your app and ask more questions.
With the salesforce analytics cloud, you can input data about your customers and get a clear view of how they interact with your company. Sap analyzer is an application where the user enters the information that helps this program analyze customer behavior patterns such as abandoned shopping carts or product reviews. Messenger bot allows for automated messaging back-and-forth between companies and their customers.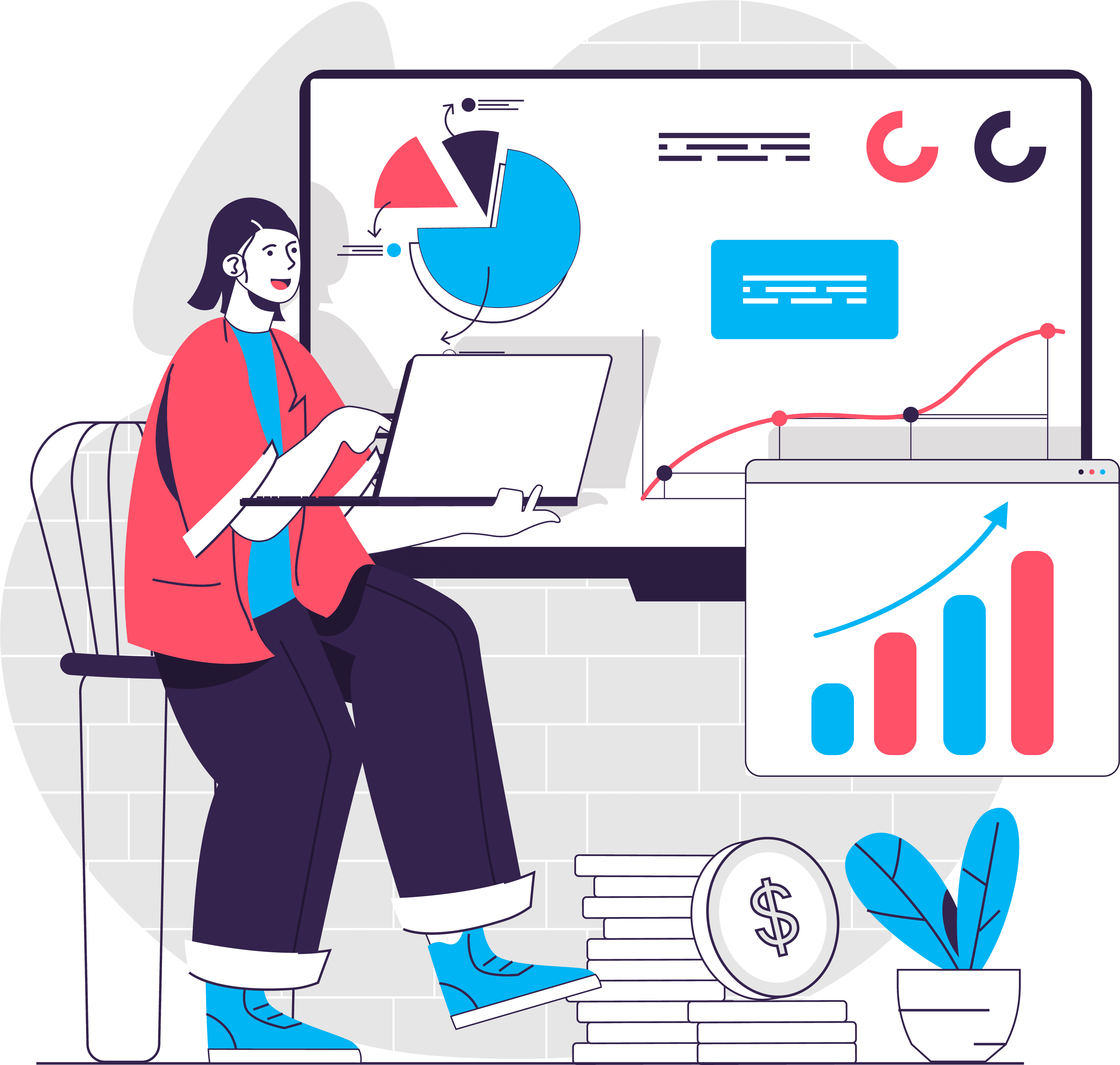 The benefits of business intelligence tools are that they allow you to view your customers and how they use your company. By knowing this, businesses can make better decisions about their future growth or sales goals. It also helps companies understand what products may be needed to serve their customers better.
Advantages and Disadvantages of SAP and Salesforce as well as Messenger Bot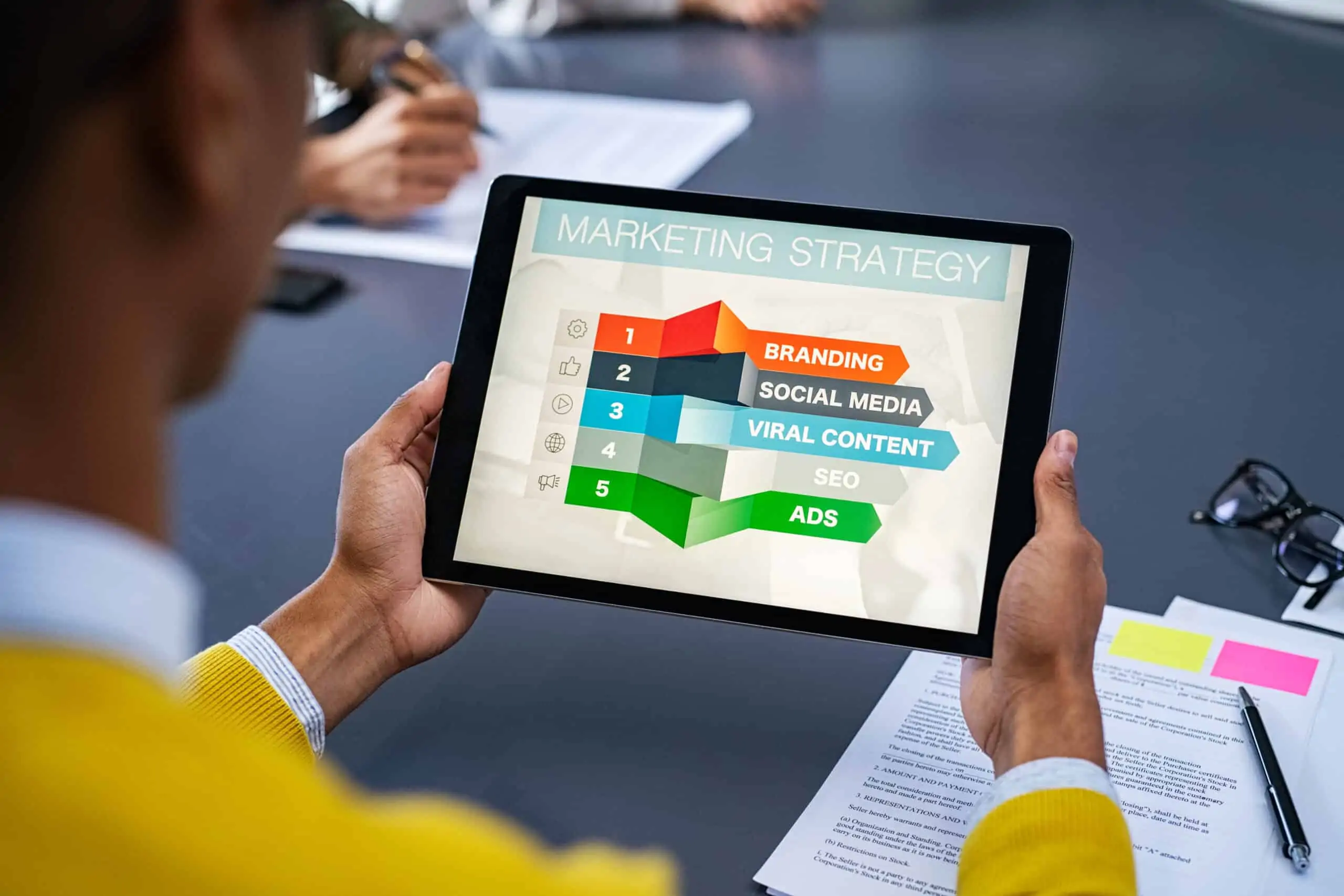 When using these three (3) software, you will see that there are advantages and disadvantages to each.
With Sap, the user has in-depth customizations that can be done with their software, but it is only for CRM and Ariba. Salesforce offers more than just a CRM because they have other parts of your business such as marketing, sales, customer service management, etc.
With Messenger Bot, the user has a bot that can be customized for their business needs, including customer service management and CRM, and other parts of your business include marketing, sales, etc. The advantages of this software are not limited to just one or two like Sap and Salesforce, but it consists of all pieces of your business.
The disadvantage of using these two (2) software, Sap and Salesforce, is that it's more expensive. Still, using Messenger Bot is very affordable, considering all customer service management tools, CRM, or other aspects such as marketing and sales. The user has a few choices when investing in Messenger Bot.
The benefits of using Sap, Salesforce, and Messenger bot are that they offer many features for the user's business in general, such as CRM or customer service management tools, making it easier to manage your customers' needs and requests on a day-to-day basis.
With all three, Sap, Salesforce, and Messenger Bot, the user can customize certain aspects of their software, making it better for that specific business!
What are the differences between the SAP and Salesforce Marketing Cloud?
Marketing cloud is a service that Salesforce and SAP offer. Both of these are good options for businesses, but they have some key differences as well. This section will cover the Marketing Cloud from both companies and then compare them to help you decide which one would be best suited for your business needs! 
It is software that offers many features for your business, but one big difference between Sap and Salesforce is that SAP's marketing cloud is only for Marketing.
The other problem with the SAP marketing cloud is that it doesn't have any AI integration, making it less reliable because there is not enough data to use. Everything relies on an individual human to make decisions.
On the other hand, Salesforce has many more features, and they have an AI integration that draws data from all of their different departments to give you a better idea about what is going on in your business, not just marketing.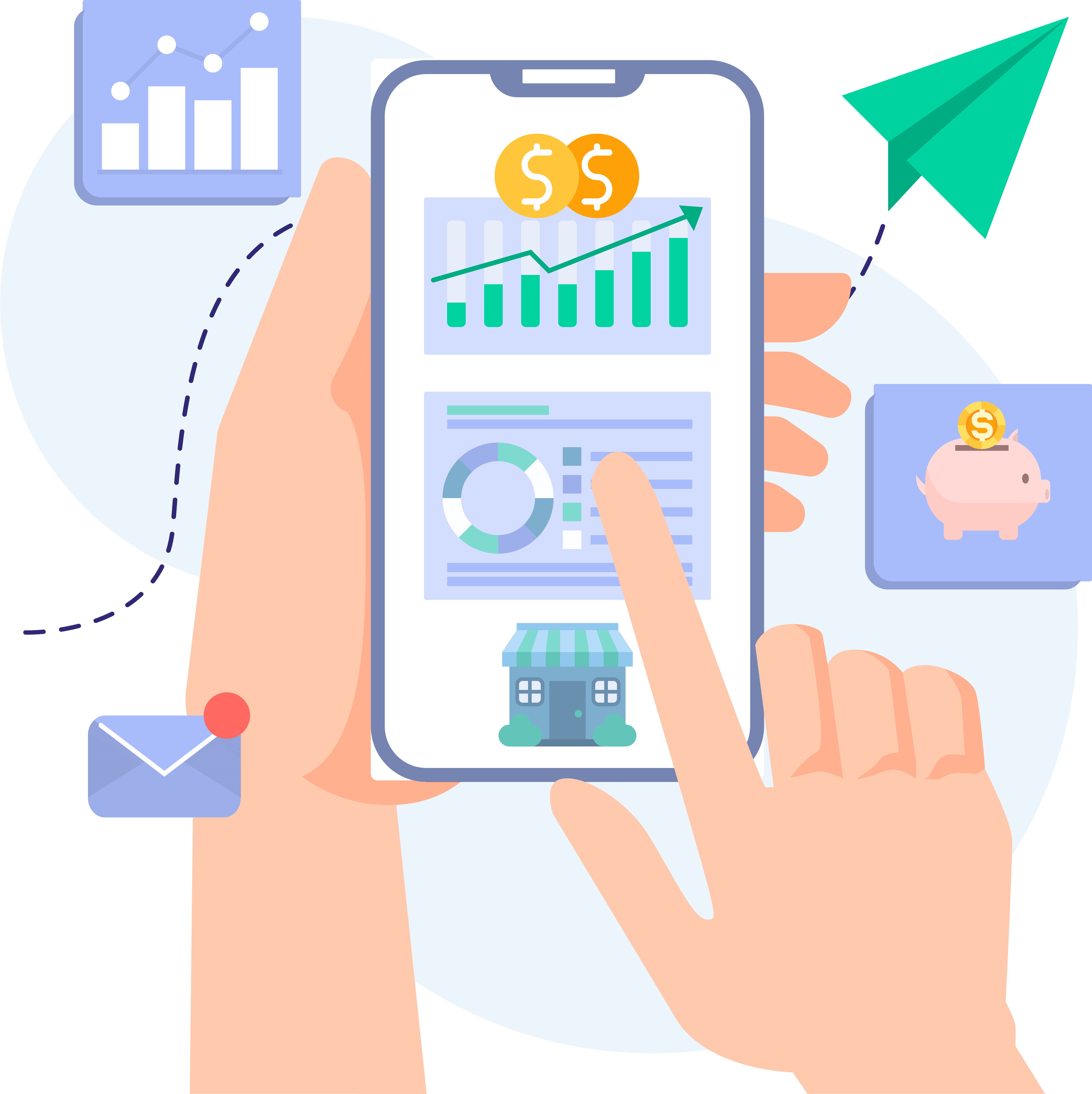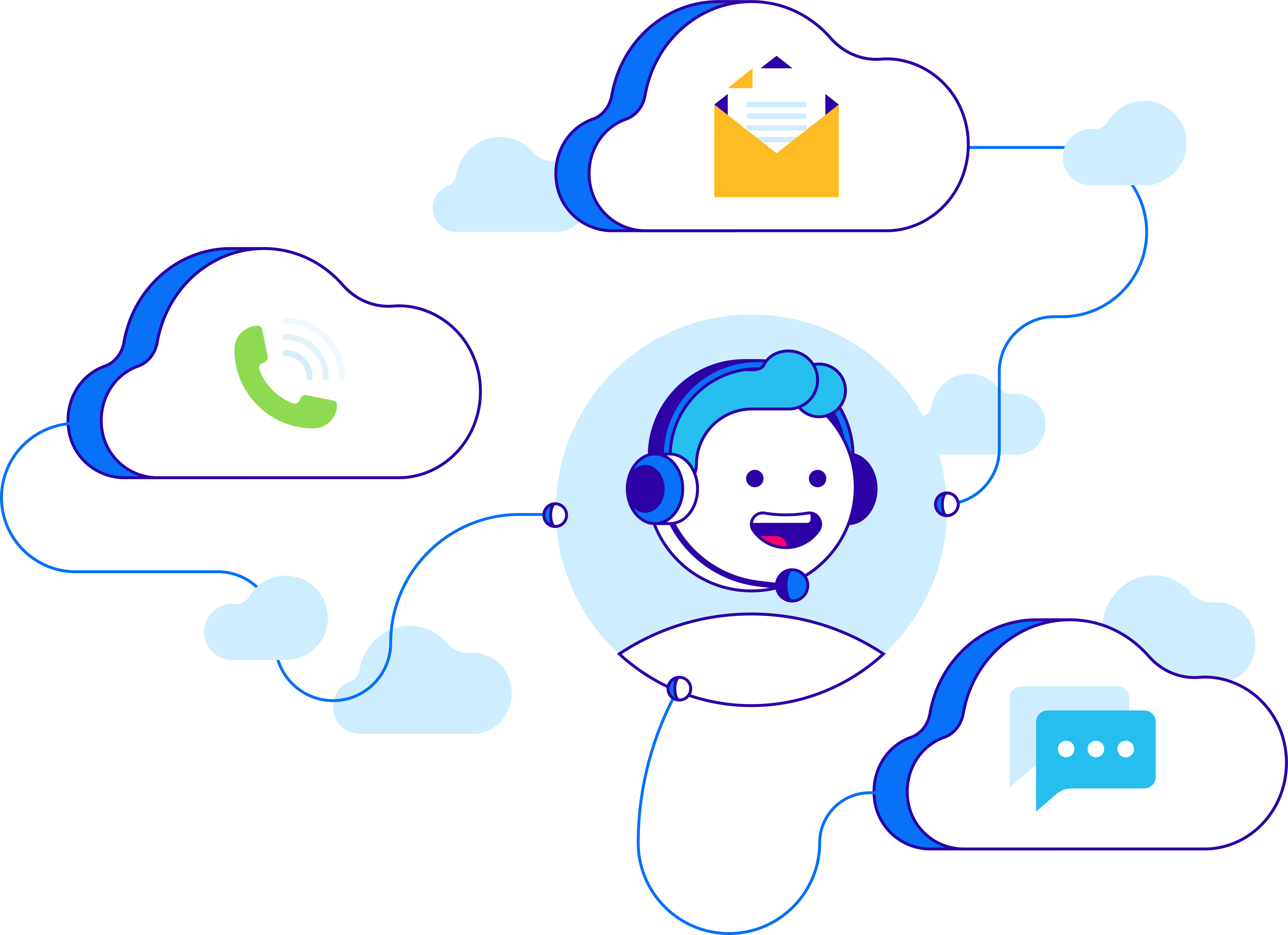 SAP vs Salesforce; are they the same?
These two (2) systems are not the same.
SAP focuses on enterprise solutions and has a variety of platforms for different needs. One (or more) of these include SAP SuccessFactors, CRM, ERP, BI, HANA, and many others that serve to meet any business need within an organization.
Salesforce is known as "the world's no. one customer relationship management (CRM) provider and the world's largest independent business social network." It also provides what SAP does, such as CRM, ERP, BI, and many other platforms for different needs in an organization.
These solutions are excellent at managing any data within a business with accuracy and precision.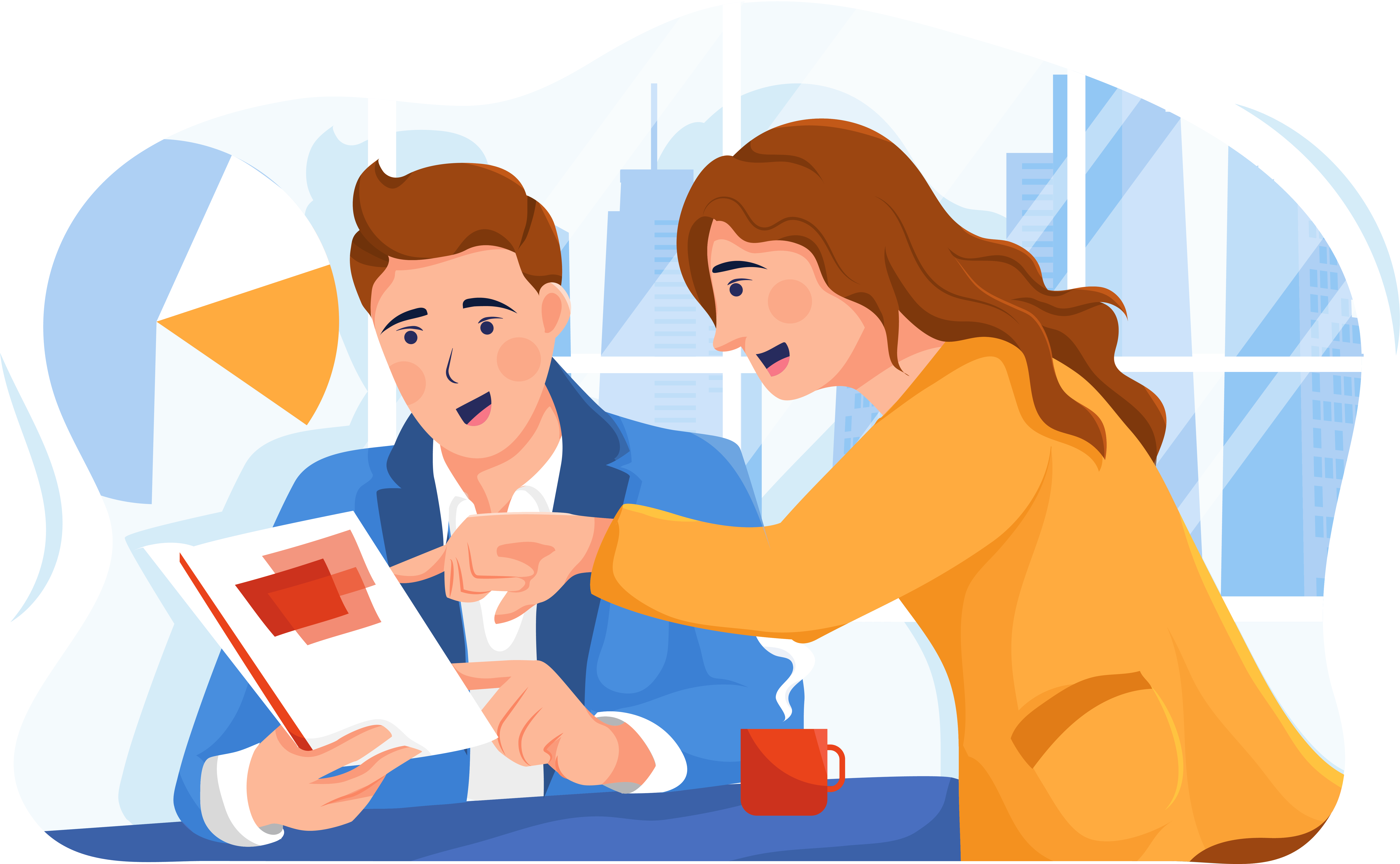 Is Salesforce more giant than SAP?
When comparing these two cloud service providers, it is essential to note that SAP has more customers. This gives them an advantage as they better understand what the customer needs are when developing their product.
Salesforce's size provides some advantages, including developing technology quicker than larger competitors like SAP and Oracle. However, these platforms still need time for testing before they are released, as they may break.
Salesforce is better for smaller businesses that need to focus on their core competencies, such as marketing, sales, or finance. At the same time, SAP provides more robust business solutions that include HR and financial management. In the end, though, it's all about what your business needs from a cloud service provider.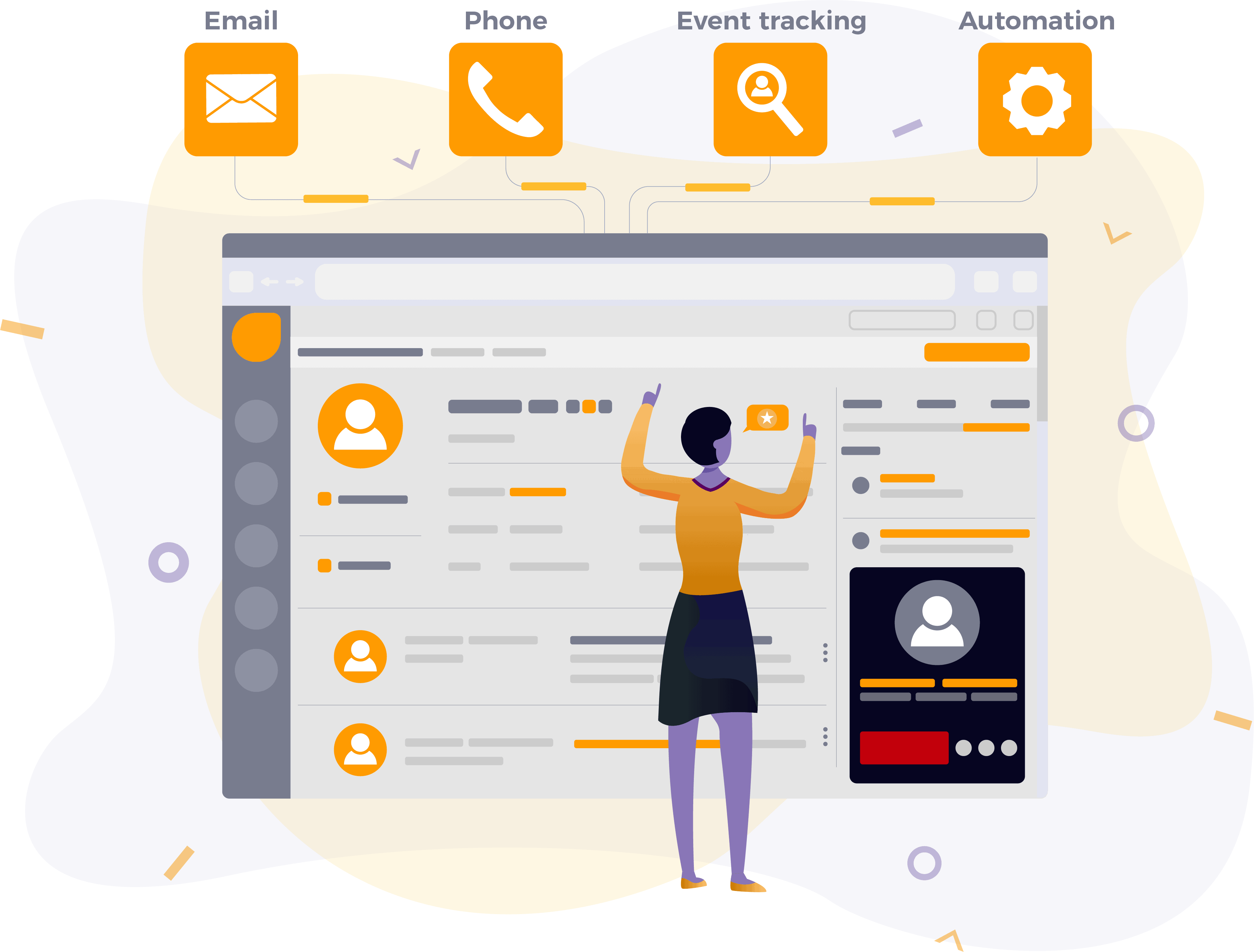 Is SAP CRM better?
Software services like SAP CRM offer various features and tools that you can use when you integrate them into your business websites, stores, or platform.
An example of things that you can use and make is marketing experts can use sap marketing cloud to ensure an organized database in direct email marketing and CRM data for prospective and existing customers.
SAP had an exemplary user interface that is easy to use for cloud access and ERP solutions.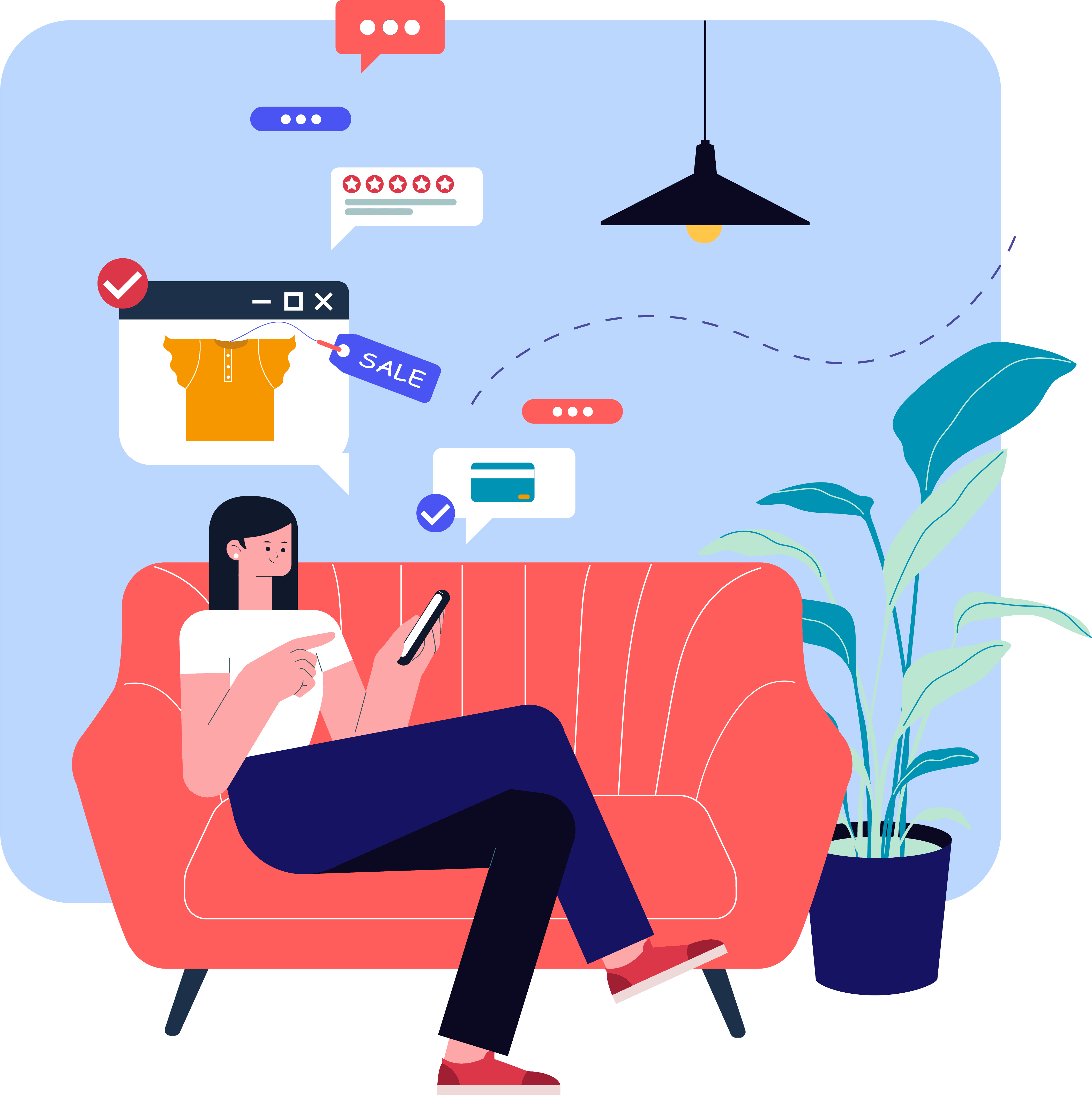 What is an SAP cloud, and what is its use?
SAP cloud is created to integrate data and business processes. It is based on open source technology, developed & supported in partnership with SUSE.
SAP could be used in the SAP commerce cloud, a suite of modules and tools designed to increase your sales. Sap sales cloud is crucial for business analytics, sales, marketing, and customer service.
SAP hybris cloud is also one of the SAP had.
It's an eCommerce product platform that involves customer service and management. Hybris is not a single product like SAP ERP or SAP BW system. It's a group of products to provide customer engagement.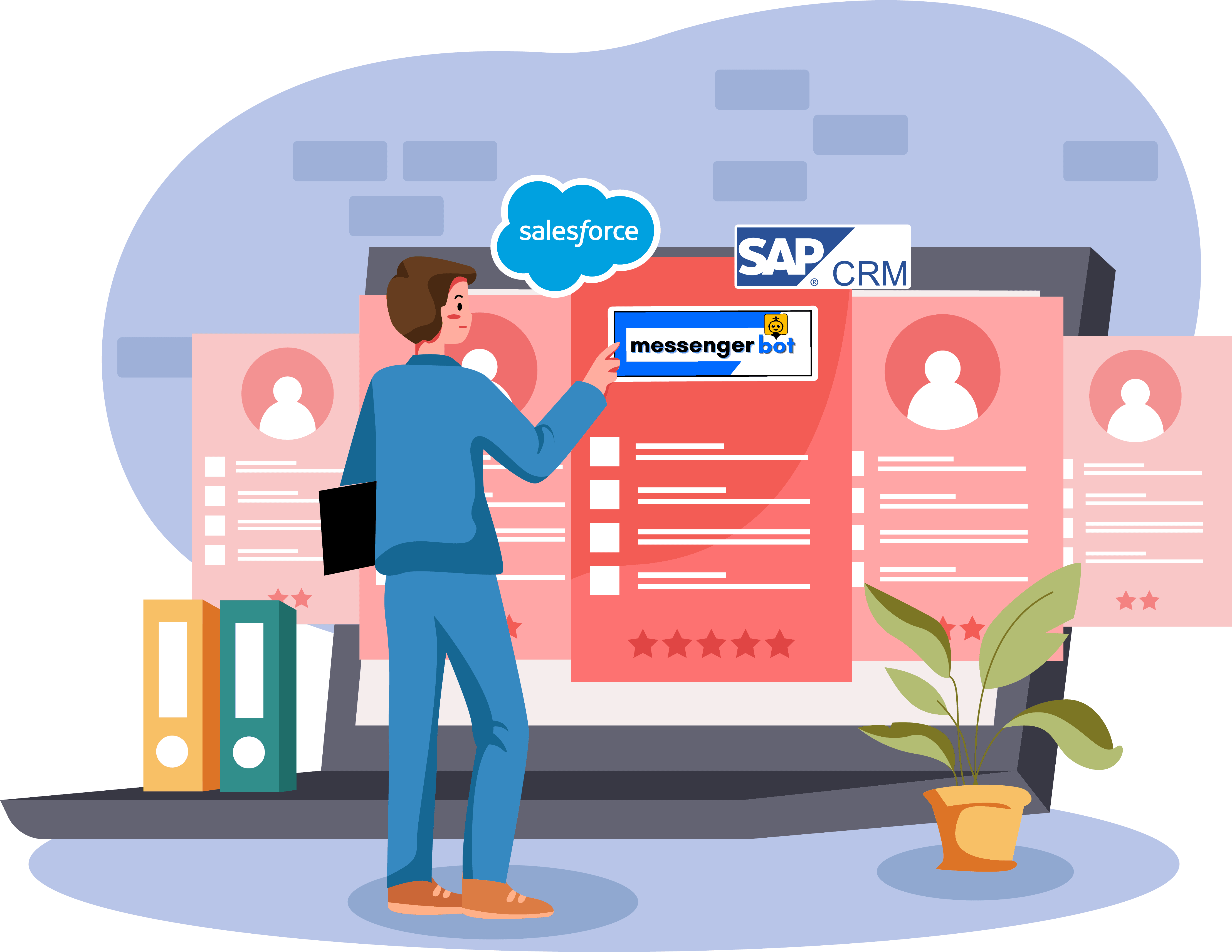 Now that we already know these three marketing automation comparisons. In terms of the price, Sap and Salesforce are comparable, but Messenger Bot is a more affordable option for startups or SMEs with limited budgets.
In terms of scalability, these three systems have different levels of scale. Sap scales up very well while integrating Salesforce helps you grow linearly as it requires more effort. On the other hand, Messenger Bot can grow nonlinearly without any code, better features, and affordable.
Now you choose between Sap vs Salesforce and Messenger Bot, which is the best customer service management software to integrate into your business.