ActiveCampaign vs Salesforce: The email marketing industry is constantly evolving, with new tools and strategies emerging every day. This blog post will examine the differences between two popular software programs. You'll see that one stands head and shoulders above the other in terms of features, usability, cost, scalability, and integrations; but ultimately it's up to you which one you choose!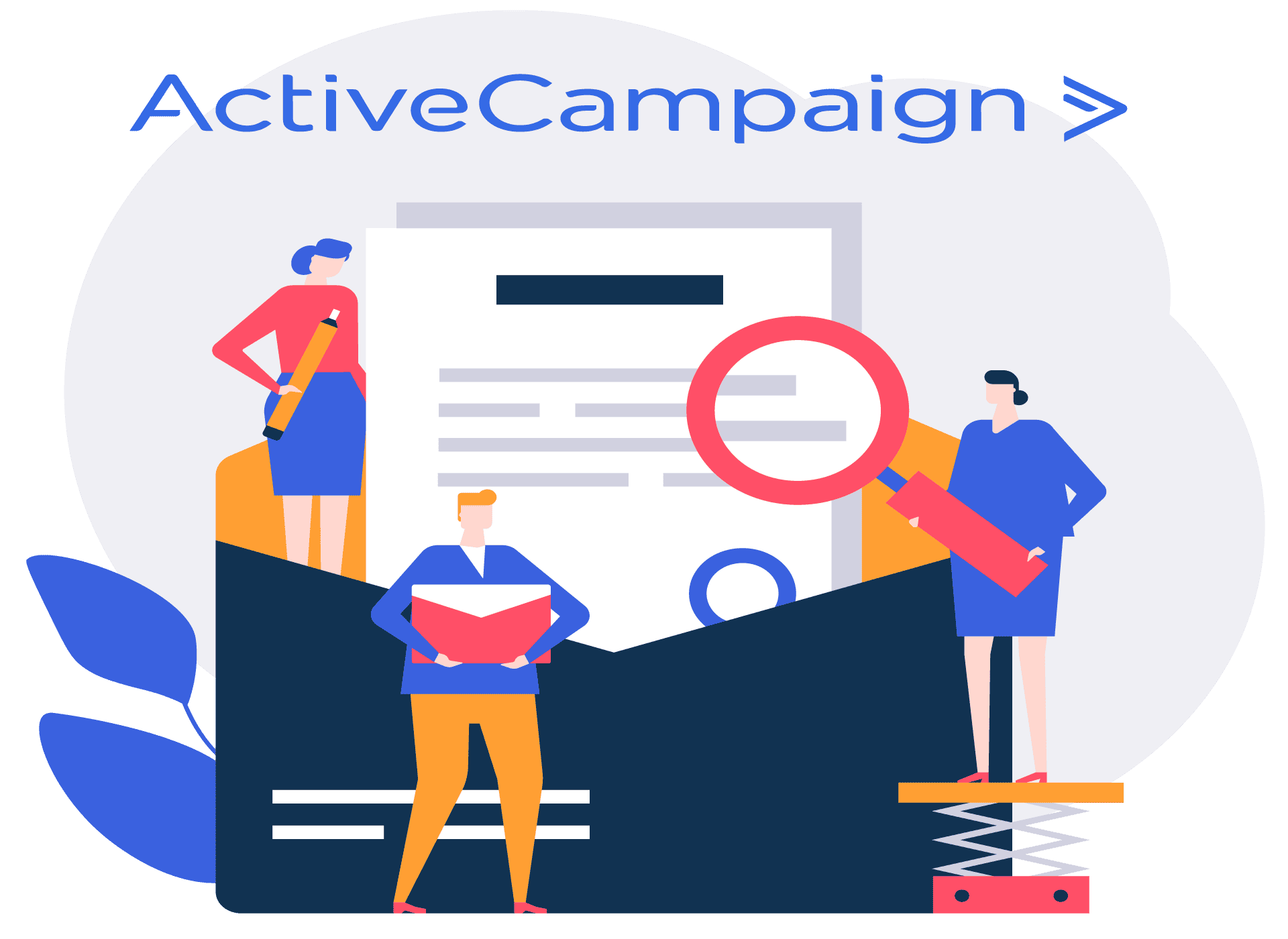 ActiveCampaign is an email marketing tool that helps businesses to communicate with leads, customers, and clients.
The main problem it solves is helping companies manage their customer's relationships more efficiently using powerful automation tools. It gives you a better understanding of your audience by collecting data through surveys, polls or other forms on various channels.
It is a fully customizable email marketing platform that allows you to build custom forms and landing pages. You can also send newsletters or autoresponders, manage your contacts easily as well as integrate social media platforms such as Facebook Messenger for live chat support. In addition, it offers some great CRM capabilities which allow customers to track their activity and history.
It is one of the best email marketing tools because it allows you to segment your audience based on their behavior, demographics, and interests using its built-in tagging feature. It also has a powerful automation engine that gives companies the ability to create personalized messages for each customer or lead in real-time.
What is Salesforce Marketing Cloud?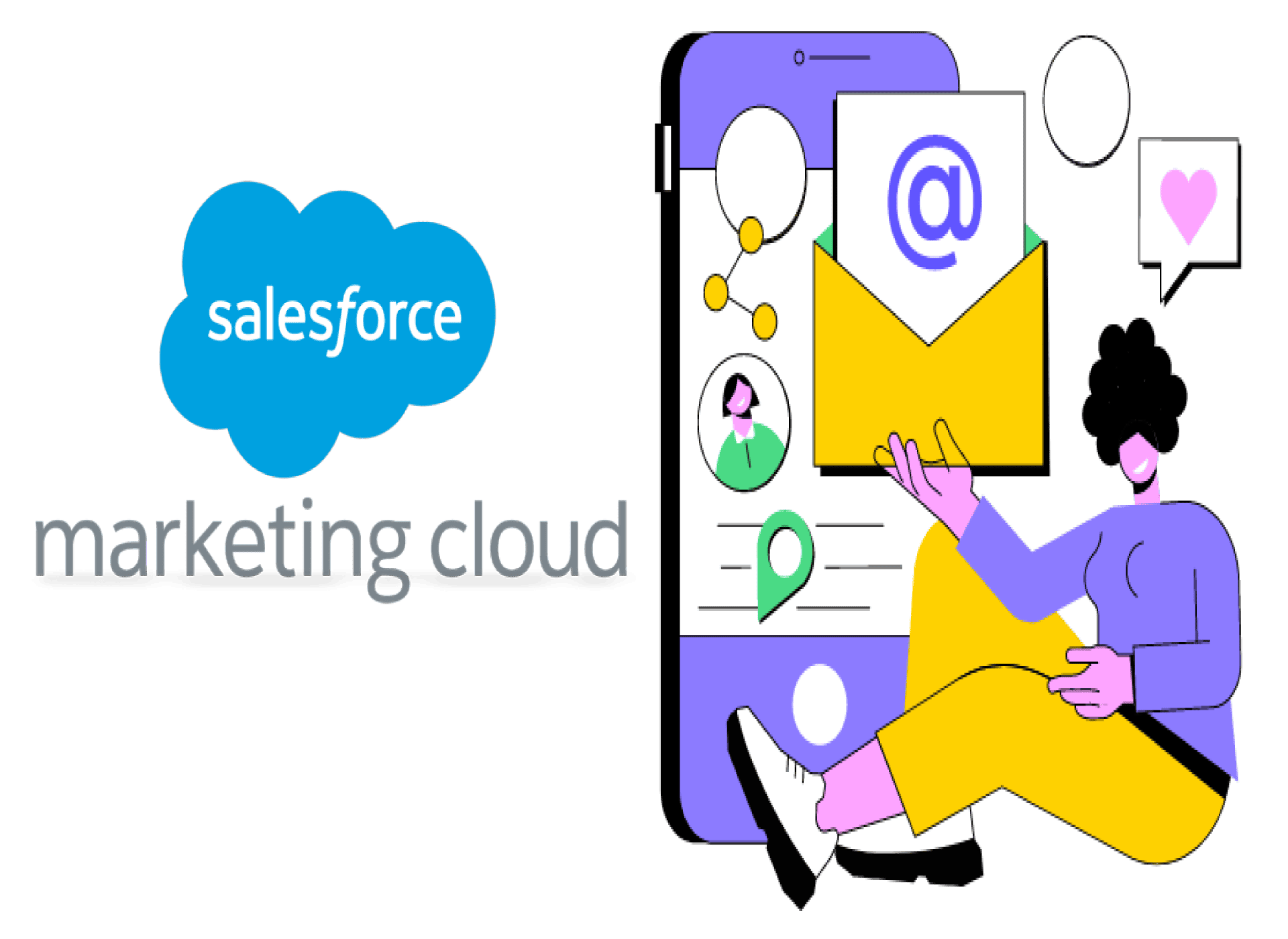 Salesforce Marketing Cloud is a powerful marketing automation tool that enables marketers to create personalized messages and experiences across any channel.
It is designed for both inbound and outbound efforts, so it provides the flexibility necessary to meet your unique business needs.
The platform allows you to create campaigns easily, automate workflows based on specific criteria, and measure the results of your efforts. It also provides a simple way to distribute targeted messages across multiple channels including email, social media, website automation actions (such as lead-tracking), push notifications on mobile devices, SMS/text messaging campaigns, and direct mail
Salesforce Marketing Cloud has recently released Salesforce Campaigns, a new component of the Marketing Cloud designed to be easier for marketers to use. With Salesforce Campaigns you can create an automated workflow that responds based on triggers from your website or app. These workflows are customizable and allow users to set up marketing actions triggered by site visitors who complete specific events within their experience (i.e. a specific page viewed, an app downloaded).
Salesforce Campaigns also integrates with the Sales Cloud so you can use data from your CRM to create personalized customer journeys that reach customers at every stage of their buying cycle.
Another pro is that it's easy to use and set up.  You don't have to be tech-savvy or a coding genius – you can just get right into using the tool!  It also offers a wide range of features, which makes it perfect for businesses that do not know where to start.  And the price is more affordable than most other tools on the market today!
Also, ActiveCampaign is always adding new and improved features every few weeks or months (depending on your subscription plan) – this helps keep you up to date with the latest technology and trends.  You won't have to worry about falling behind if you're using ActiveCampaign!
Pros of Salesforce Marketing Cloud
Salesforce Marketing Cloud's pros are that it is simple to use, has a great price point for small businesses with high growth potentials, and provides powerful email automation capabilities. It is simple to use because it has a drag and drop interface that allows users to create campaigns without the need for any coding.
It is also very affordable as it only charges on the number of contacts sent through email automation which doesn't require an expensive monthly plan similar to other tools like ActiveCampaign and MailChimp. It also offers discounts for nonprofits and universities which is great news for students who are looking to get their feet wet in the world of digital marketing.
You can connect Salesforce Marketing Cloud with your existing CRM, data storage solutions like Google Drive and Dropbox, as well as accounting software such as Quickbooks and Freshbooks. Additionally, it offers built-in integrations with platforms like Facebook Ads and Google Adwords which is very valuable to businesses that are looking at advertising on these platforms.
What tools integrate with ActiveCampaign?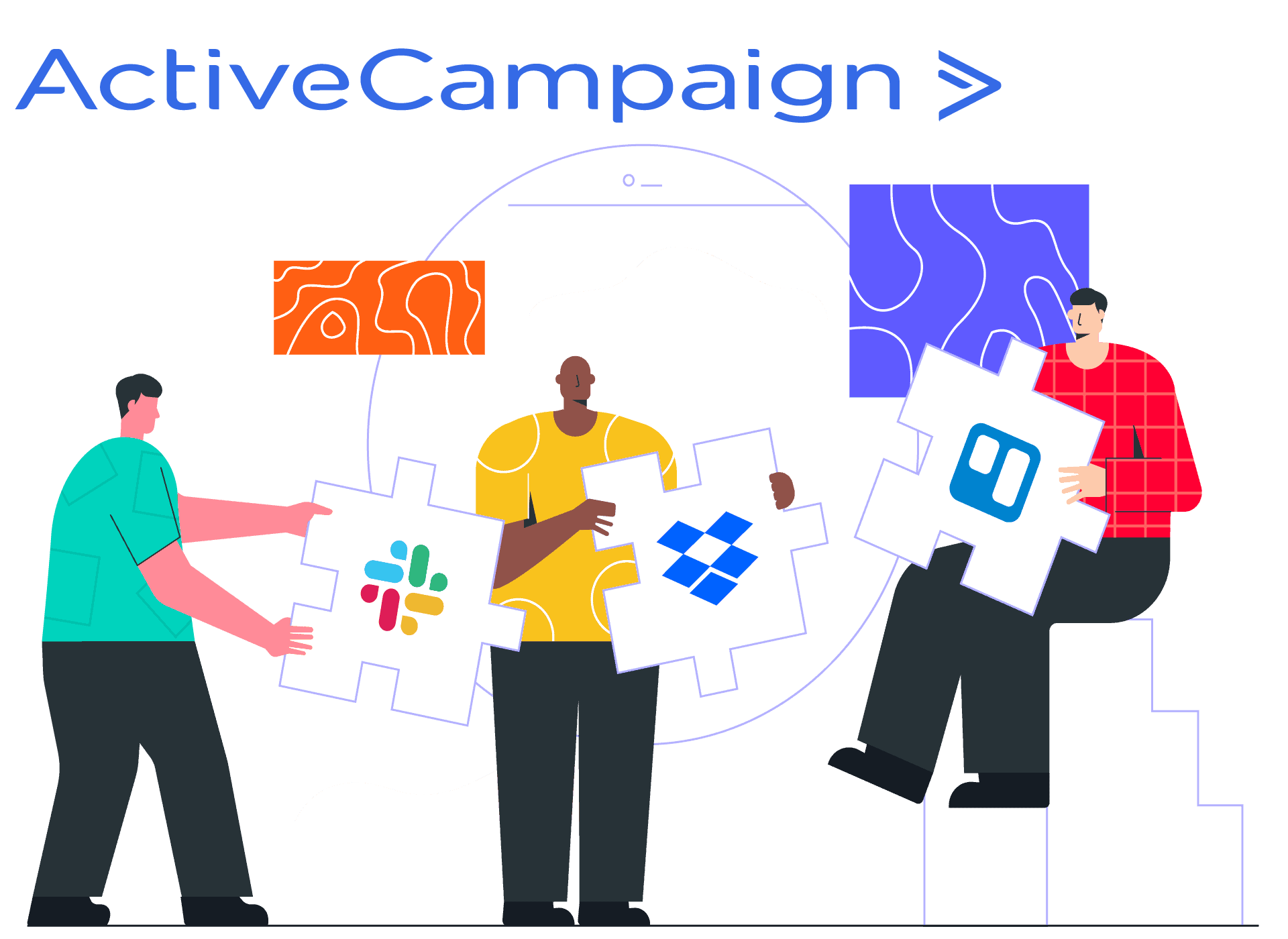 ActiveCampaign is an email marketing tool that works seamlessly with other tools to make it easy for you to send out emails. It can integrate with all the major CRMs, including Salesforce and Pipedrive, as well as apps like Google Drive or Dropbox.
It also integrates with Zapier so it's easy for developers or IT departments to add ActiveCampaign as a tool for their team.
Sending emails on behalf of your business is easy with ActiveCampaign, and it works well with other tools so you can create more meaningful relationships with customers and clients.
What tools integrate with Salesforce Marketing Cloud?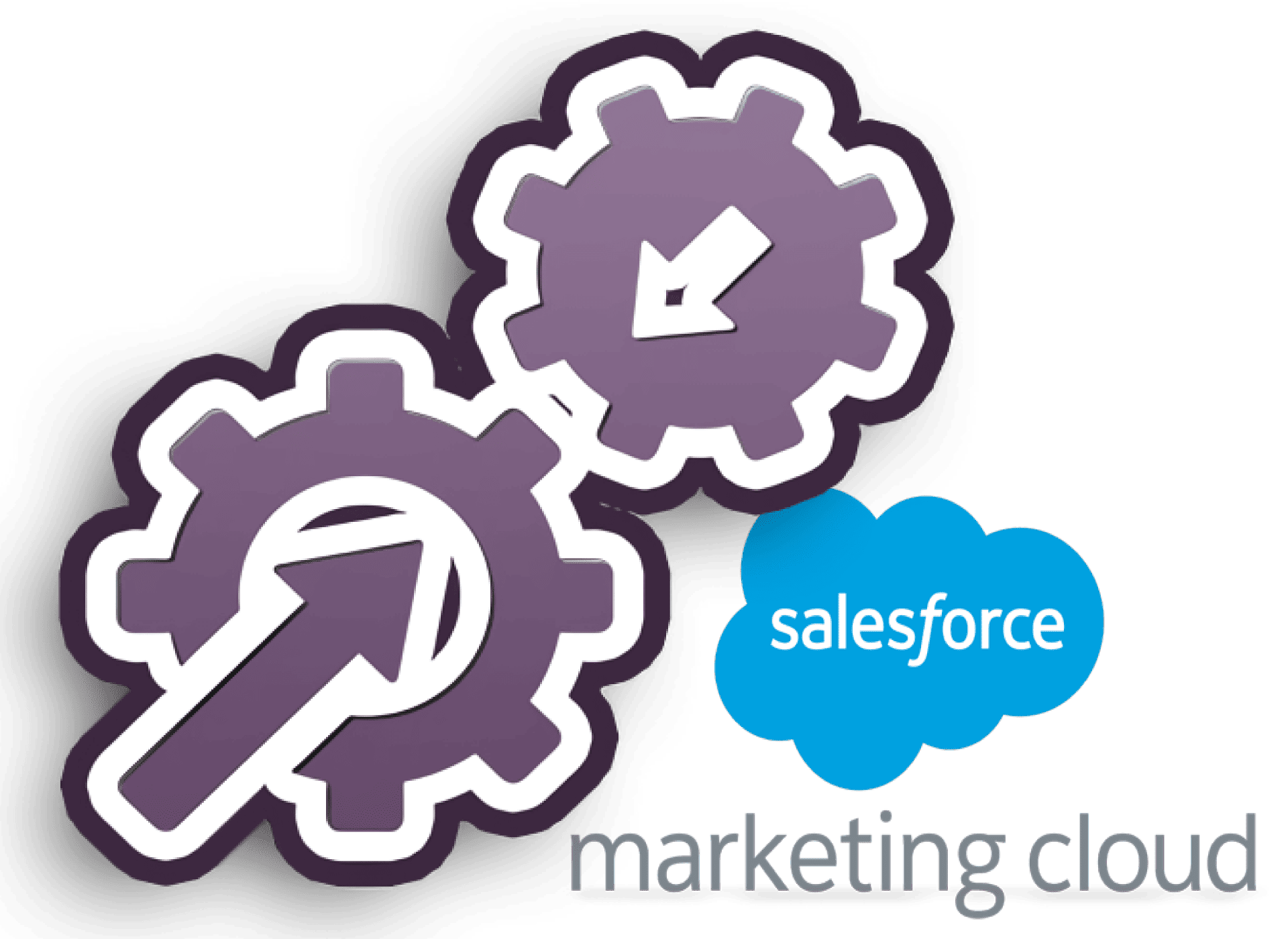 Salesforce Marketing Cloud integrates with many third-party tools such as Google Analytics, Twitter, and Facebook.
The Salesforce Marketing Cloud also integrates with a number of other popular email marketing platforms such as MailChimp and Constant Contact.
ActiveCampaign vs Salesforce Marketing Cloud Features Comparison
Comparing features is important because it helps you to determine which features are most important for your organization. When choosing between two tools, the best way to figure out which one is better than another is by finding a tool that has more of what you need and less of what you don't. In this blog post, we will be comparing ActiveCampaign and Salesforce Marketing Cloud's features.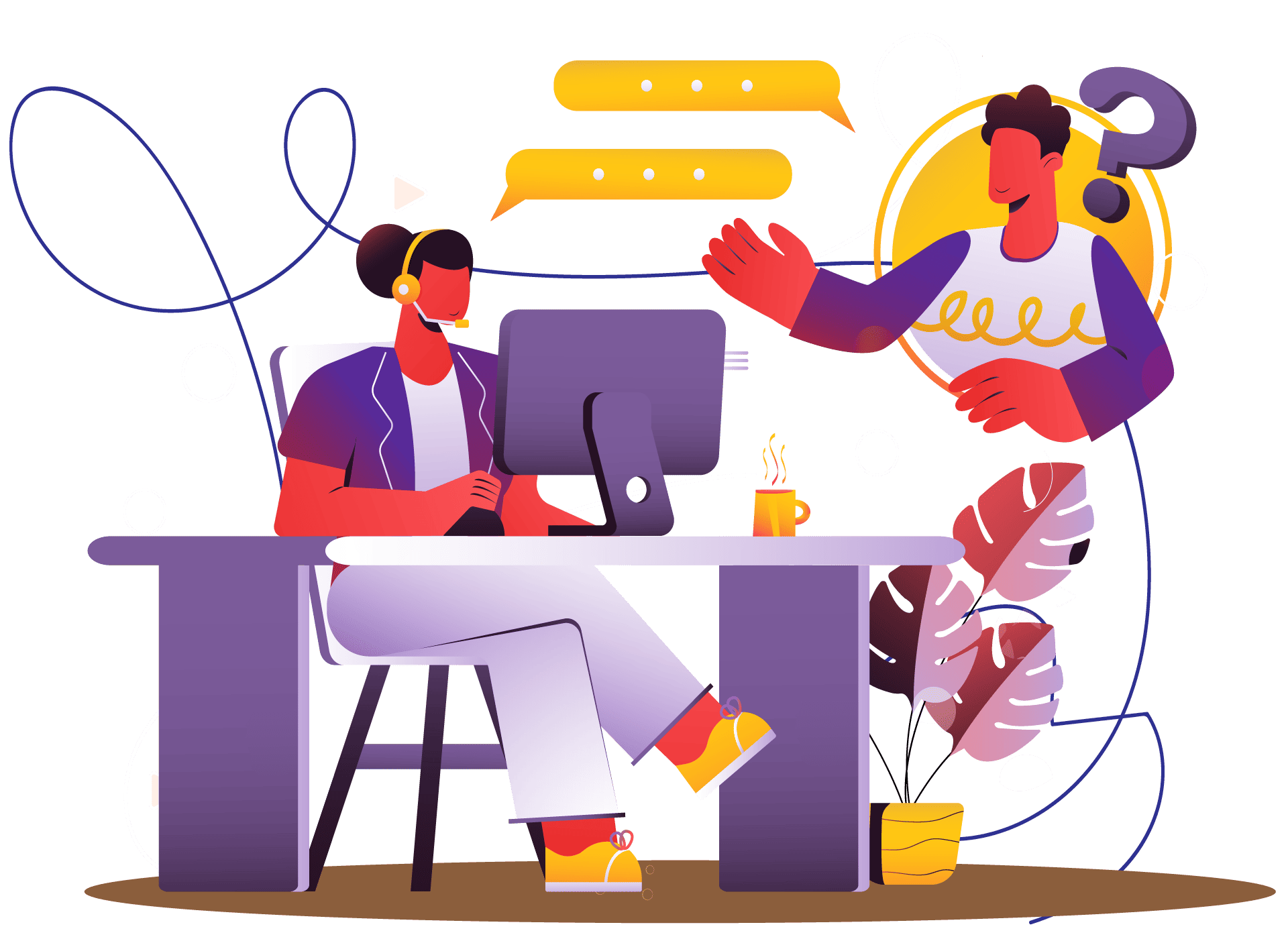 Customer support is a key factor in any business because, if the customer has questions or problems, they will need to be able to get answers right away. It is particularly important for marketing tools since you want your customers to use all of them and get the most out of their subscription fees.
The customer support of ActiveCampaign vs Salesforce is comparable. Both companies have a decent amount of online help including tutorials, knowledge bases, and support forums. ActiveCampaign also has an excellent phone system that provides customer service representatives 24/30 hours per day all year long. They are available for live chats during working hours but after those end, you can leave them your contact information to be called back during the next business day. Salesforce provides a similar live chat, though it is only available Monday-Friday from 12-20 EST and on Saturday from 13-17 EST. They do not have any physical locations but they offer phone support 24/seven. Both companies also provide email responses to all customer inquiries within about one hour of their being sent.
Salesforce does have a few different advantages when it comes to customer support. First, they offer an unlimited number of contacts as opposed to the limits that ActiveCampaign has on their paid plans (2000/5000). Their self-service knowledge base is also far superior with articles organized by subject and searchable tags. Salesforce's customer service reps are more knowledgeable about the product as well. One drawback of Salesforce's customer support is that you cannot contact a representative via live chat after 20 EST, even on the weekends.
Salesforce's customer support is better than ActiveCampaign's, especially for beginners. However, they are both good options and you will not be disappointed with either of them.
In terms of customer support, both ActiveCampaign and Salesforce are excellent email marketing tools. They both have good websites with many helpful articles, an active community that provides answers to most questions, and fast responses via email or chat. ActiveCampaign has a slight advantage in the number of contacts they allow compared to Salesforce's limit of 2000/5000 but their self-service knowledge base is inferior. Both companies offer phone support as well and they are both available 24/seven with the exception of Salesforce's live chat, which ends at 20 EST on weekends even though their office is open during those times.
Conclusion: If you want unlimited contacts or a more comprehensive knowledge base, go for ActiveCampaign; if you need better customer service, go for Salesforce. If you are just starting out or want more information about either of these companies before making your decision, read on!
Ease of use is very important in marketing because having user-friendly features will allow almost anyone to be able to send out their emails, schedule them and monitor the return. This is especially useful for those who do not have any technical knowledge or background.
ActiveCampaign's ease of use is ranked higher because it is easy to set up, send out emails and monitor the return. There are many features that allow you to easily create segments so you can target your audiences better. ActiveCampaign also has a feature called Audience Builder which will help users build their audience by importing contacts from different platforms like Salesforce or MailChimp.
Salesforce's ease of use is ranked lower because it lacks many of the features that ActiveCampaign has like Audience Builder. Customization is also very limited and difficult to do which can be frustrating for users who are not technically inclined.
ActiveCampaign would be a good choice because it has many features that are easy to use and intuitive, which will allow beginners to get up and running quickly. Salesforce's ease of use makes it easier for advanced users who have been using the platform longer but can prove challenging for beginners.
The learning curve will be higher with Salesforce because it does not have many features that are easy to use nor intuitive which would require users to learn how everything works from scratch. The ease of use of ActiveCampaign makes this platform a better choice for beginners who want to learn everything right away and start using the platform more quickly.
In terms of ease of use, ActiveCampaign would be the better choice for beginners and those who do not have any technical knowledge or background because it has many features that are easy to use and intuitive. Salesforce is more suited for advanced users, especially those with previous experience using the platform which will allow them to get up and running quickly.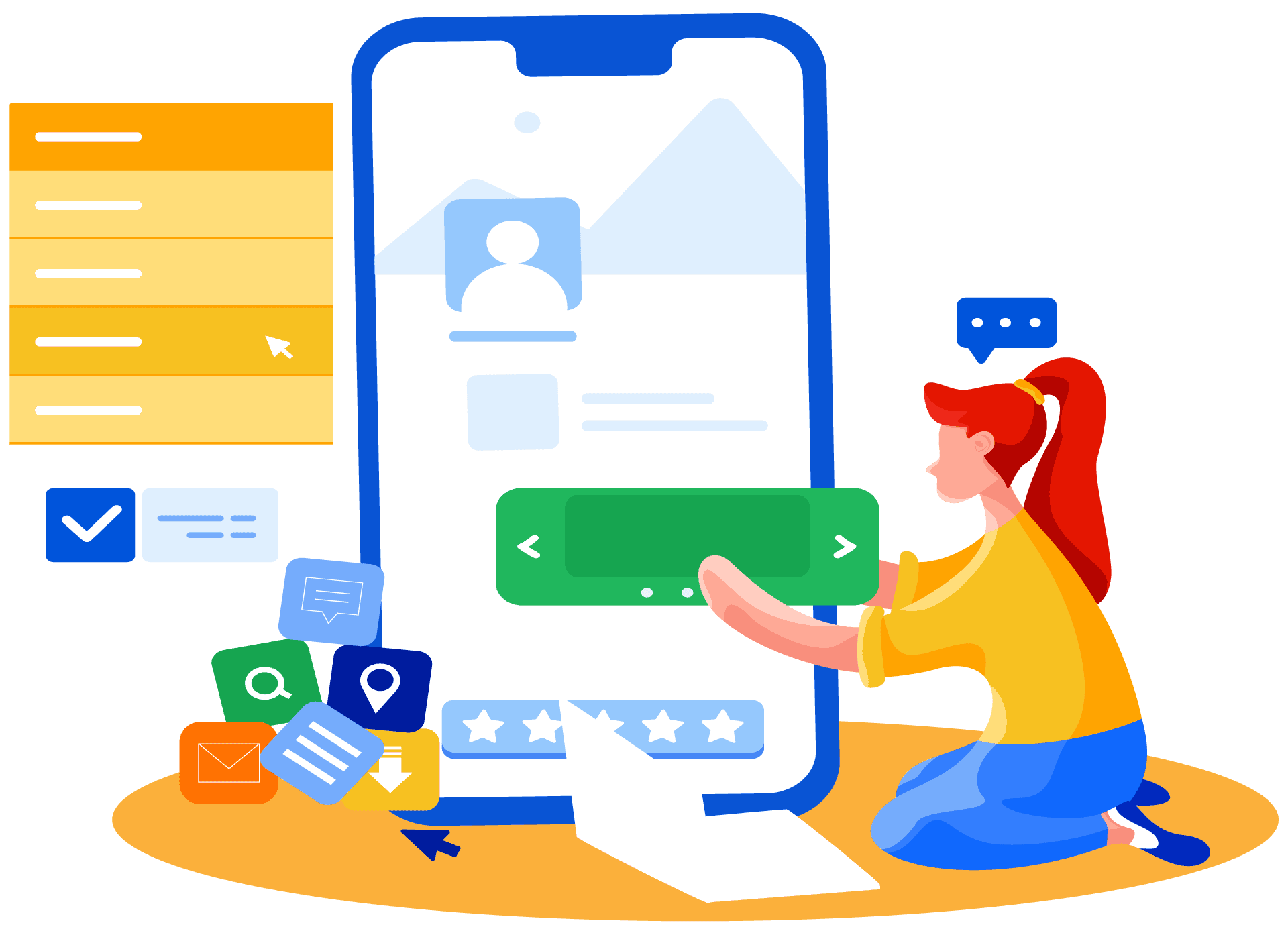 User interface is how a user navigates through your product to complete their goals. If the interface is confusing, users will likely get frustrated and leave. Marketing tools should be easy enough for anyone to use without training because as soon as you start requiring training it makes using the tool expensive or time-consuming which cuts out potential clients who aren't willing to pay those costs.
Why is a user interface important in marketing?
If you are looking for user-friendly tools it will be much easier to find an email marketing tool that has great UI than one with a poor interface. The easiest way to tell if a tool has good UX/UI is by checking out the reviews on their website and social media pages, seeing what customers are saying online can be a great indicator of how other users feel about the product.
ActiveCampaign's user interface can be found through their website or by checking out reviews on major marketing review sites. Their interface is clean and easy to use, making it one of the most popular marketing tools available.
The salesforce UI can also be seen in reviews online, but typically people have issues with its confusing layout which could potentially result in lost leads for marketers who are not willing to put in the time or money required for extensive training.
ActiveCampaign's user interface is on average considered more advanced and easier to use.
Salesforce on the other hand is more difficult to navigate and has a steeper learning curve.
When it comes down to determining which interface you prefer, make sure that there is a training option available for your needs if one does not already exist. If the tool requires extensive training in order to use it then consider looking at another marketing solution because time is money and no company wants their employees spending that much time learning how to use the tool.
ActiveCampaign is known for its easy-to-use interface which allows users to easily find all sorts of information within a couple of clicks, there have even been articles written about why marketers should switch from Infusionsoft because of this.
One of the best features of ActiveCampaign's interface is that it allows users to easily switch between views without having to go back and forth through layers of menus, which helps marketers who are constantly switching between different areas like contacts or lists. Another great feature is how easy it is for users with large numbers of contacts (like those working in small businesses) to find contacts, this feature is what makes ActiveCampaign one of the most popular marketing tools.
Salesforce's user interface can be found through their website or reviews on major marketing review sites like Capterra and Gartner Group. While it does have some features that make life easier for users (such as templates), there is a steep learning curve that can frustrate users and lead to them abandoning the tool.
Because Salesforce has so many features it's understandable that their UI is much more complex than other marketing tools, but this also means there needs to be some sort of training offered in order for these advanced features to even become useful. While they do offer free training for users, it is not typically enough to help marketers fully utilize the tool without additional training.
In terms of a user interface, both tools have their pros and cons. However, ActiveCampaign is typically considered to be the better user interface for marketers because its easy-to-use layout makes switching between views much easier than in Salesforce (which has a steep learning curve). With that being said both tools offer extensive training options which can help users get up to speed with any UI they choose to use.
In conclusion, ActiveCampaign is much easier to navigate and provides a more intuitive experience for marketers than Salesforce does because of the amount of training required in order to use it effectively. Because time is money when it comes down to implementing any marketing tool, this makes ActiveCampaign the better option for companies looking at new tools.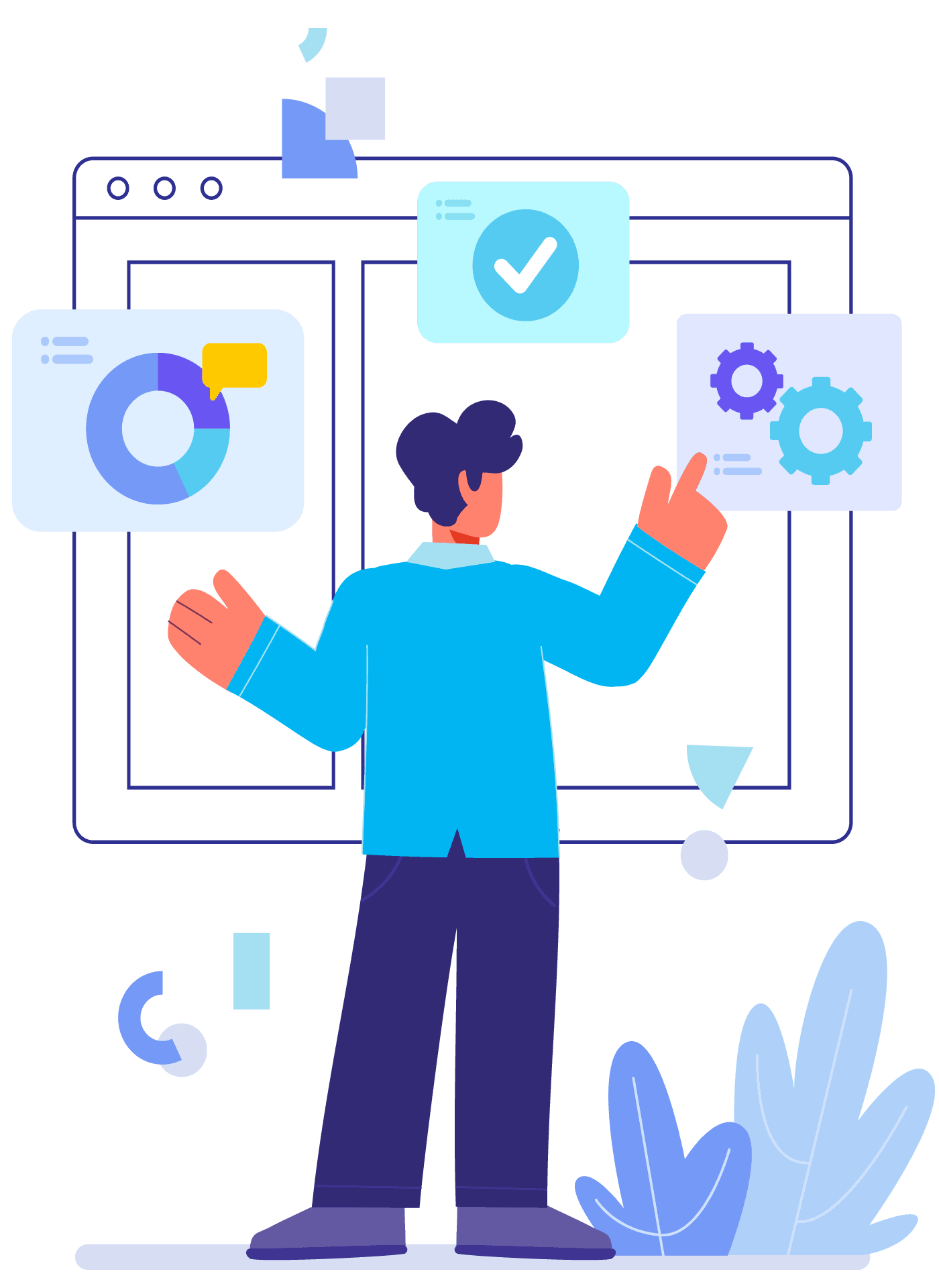 The dashboard is a web-based application that allows users to track and monitor everything in their marketing campaigns, whether it be the number of leads generated or clicks on specific links. The dashboard is extremely helpful in terms of being able to have insight into your data so you can see exactly what's going well/what could use improvement.
ActiveCampaign's Dashboard is very user-friendly and allows users to add their own modules/widgets that they want to see on the Dashboard, such as a Google Analytics widget.
ActiveCampaign also has a built-in CRM called "Contacts" which allows users to store and manage all of their contacts, similar to Salesforce.
Salesforces dashboard is more focused on looking good than being user-friendly. Their dashboard provides insight into lead scoring/ranking as well as campaign performance statistics such as the number of emails sent, open rates, click-throughs, etc.
Salesforce's dashboard is much more simplistic in its design. Most of the data you would need will be available via reports under your account (which we'll get into next).
In terms of dashboard, Salesforce has a lot of great CRM features built into their dashboard, which makes it extremely helpful for someone who is looking to manage leads and stay on top of all communication. ActiveCampaign's dashboard may be more user-friendly with the widgets/modules feature but does not have as many CRM features within the Dashboard itself.
Email Templates & Automation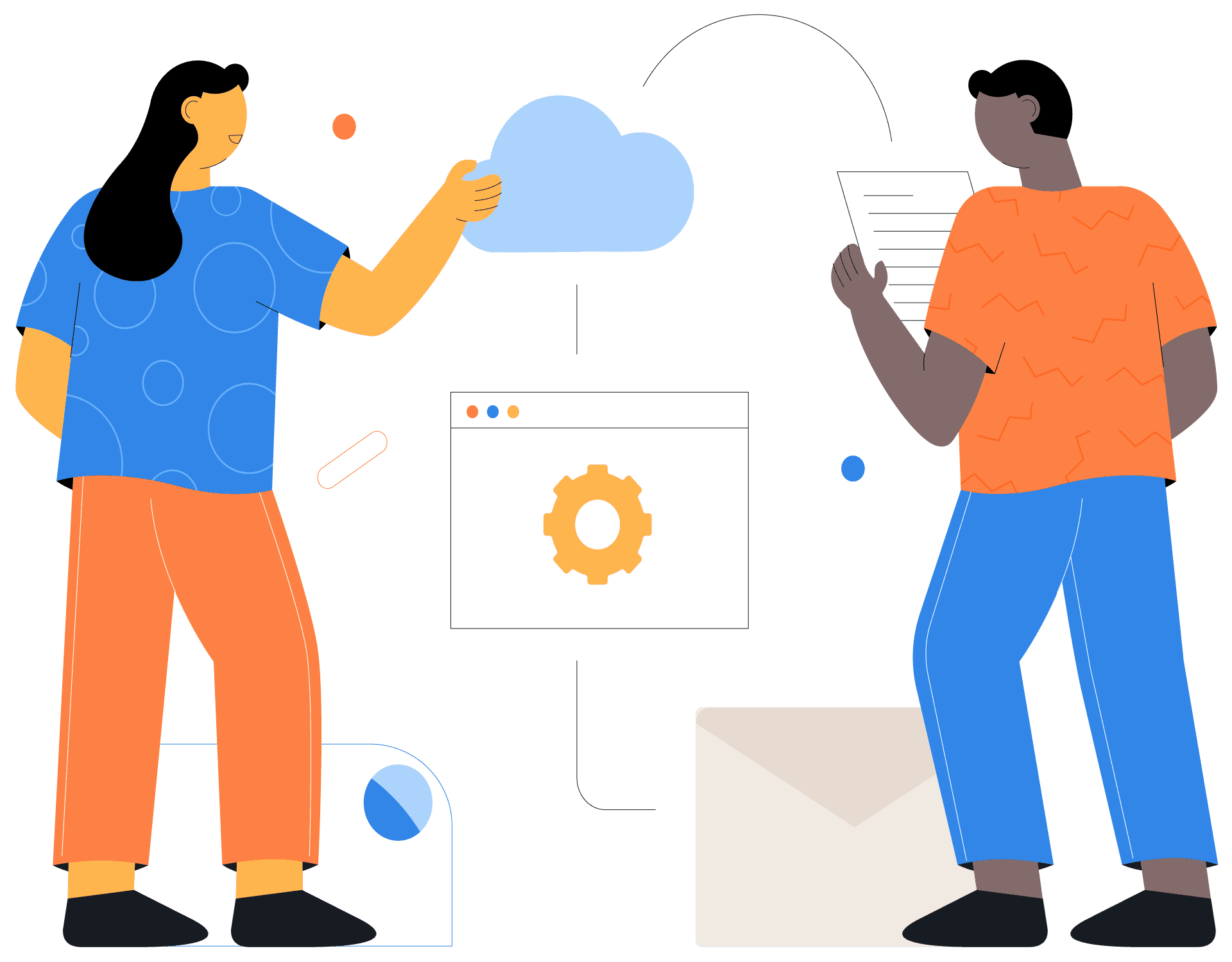 Email templates & automation is crucial because it allows you to show your customers the value of what they are receiving. It also helps make sure that everyone is happy with their experience and gives them a reason to keep coming back for more.
Email templates allow you to send out targeted marketing messages where automation can help you follow up with customers after they have made a purchase. This ensures that your business is always top of mind, even if it has been days or weeks since their last order.
Email templates can be created based on what type of customer ordered from you so you can offer them relevant products and deals, or you can create a welcome email that welcomes your new customer to your business. Automation allows you to send out targeted follow-up emails depending on how long it has been since their purchase so they don't forget about you.
The email templates & automation of ActiveCampaign allows you to design your emails based on the type of product people are buying. You can also create an unlimited number of personas, which is essential for small businesses that need to send out targeted marketing messages. The automation allows you to follow up with customers after they have made a purchase so everyone feels valued and happy using your business.
Salesforce allows you to run automation, but it is fairly limited. It has about four pre-made autoresponders that will automatically send out emails depending on how long it has been since their purchase. There are no personas in Salesforce with email templates which means everyone gets the same marketing message so your customers don't feel valued or remembered after their purchase.
ActiveCampaign has a lot more features to offer with their email templates along with automation that isn't as limited as Salesforce's options. People who use this type of technology need it to be intuitive, which both ActiveCampaign and Salesforce are. ActiveCampaign is the clear winner in this area because they offer more features and it has already been created so you can start using it right away.
In terms of email templates & automation, ActiveCampaign is the better option because it offers more features and that will have a positive impact on your business. You can create marketing messages based on what people are buying, send out targeted follow-up emails after someone has made a purchase so they don't forget about you, and design any type of email template with automation all in one place. Salesforce has a lot of limitations, which means it will limit what you can do with your business. It is important to always have the most features and tools available so everyone's experience using your company is as positive as possible.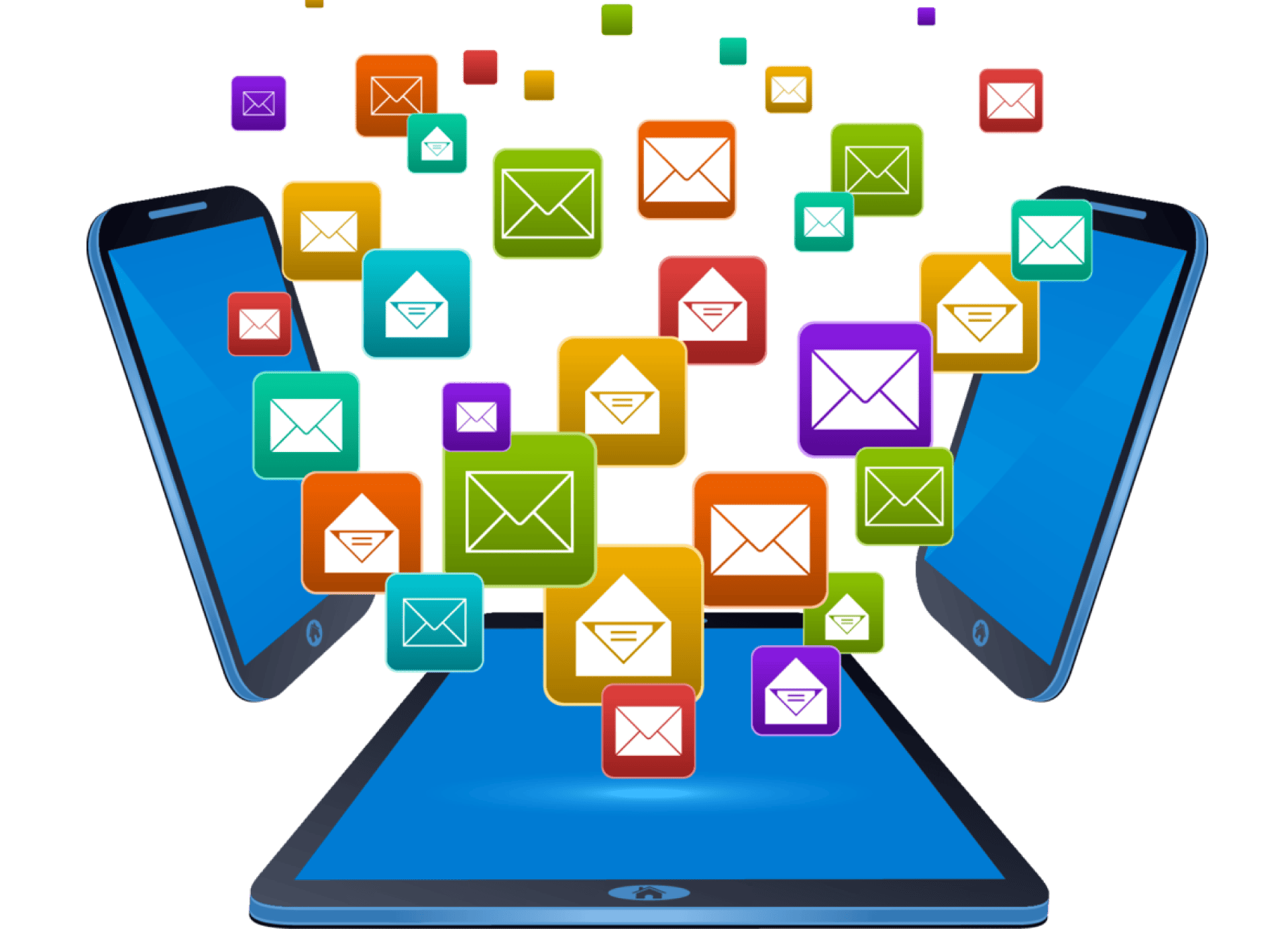 Bulk messages are messages sent to a group of people at the same time. Bulk Messages are important in marketing because it allows you to reach many potential customers quickly and efficiently, which increases your chances of generating sales or leads.
Bulk messages can be sent in many ways and can take various forms, they're most commonly either an email or SMS (text). When you use Bulk Messages to promote your business online it allows for a very targeted approach. You can reach out to people that have already downloaded content from your website; this provides leads with the potential of becoming sales without having to rely on paid advertising.
This allows you to save a lot of money in the long run and is generally much more effective than other marketing approaches like PPC (Pay per click) ads, which requires that potential customers click on your ad before they can see it; meaning they need to be already interested in your business when they arrive at your website.
ActiveCampaign's bulk messages are very easy to use and come with a lot of features, which can be used in various ways. The design is clean and allows for quick editing so you won't have any trouble creating professional emails within minutes. Similar to SalesForce's bulk messaging, ActiveCampaign also offers several options when it comes to sending out bulk messages including the ability to schedule when you want your messages to go out as well as an option to send a reminder email.
The statistics feature is very useful and will allow you to keep track of how many people have opened or clicked on your message, which can be used in future marketing; allowing for personalization based on this data. With ActiveCampaign's bulk messaging, you can both import and export contacts from different sources as well as use them in a campaign.
The downside to ActiveCampaign's bulk messages is that it doesn't have the option of sending out SMS messages, which may be important for certain businesses or industries.
SalesForce has almost all the same features included with their bulk messaging tool so they're very similar. The design is also clean and intuitive so you won't have any trouble creating professional emails quickly. You can use SalesForce's bulk messaging tool to send out welcome messages to new subscribers, promotional offers, or newsletters; which will help drive traffic back to your website since people are more likely to click on something they signed up for in the first place.
The downside to SalesForce's bulk messages is that there isn't a way of importing or exporting contacts from different sources, which means you'll have to spend time re-entering contact information for your lists if they aren't already in the system.
In terms of bulk messages, both ActiveCampaign and SalesForce offer comparable features; however, there are a few differences depending on what you're looking for. If your business requires the ability to send out SMS messages then SalesForce won't be as beneficial but if not then this shouldn't be an issue. When it comes to creating professional emails or newsletters both options use clean designs that are intuitive and easy to use. SalesForce's bulk messaging tool also allows you to schedule messages, which is a great option if your business requires it.
Data security is the practice of protecting your data from unauthorized access, use, or disclosure. There are many types of security that you should be aware of as a marketer.
Data security is an important part to consider when looking for a marketing automation platform because if not done properly it can lead to some severe consequences such as data breaches which has been happening frequently lately.
Marketers must make sure to protect their contact and account information, email content, and especially sales data. Information is the lifeblood of a business; it's what we use to communicate with our consumers, it's how we market ourselves, and most importantly it's how we sell our product or service. This information needs to be protected at all costs.
The consequences for not protecting your data properly can be devastating because without the proper protection it could lead to harmful events such as identity theft or exposure of proprietary information which in turn hurts a company's reputation and trustworthiness with their customers. This type of exposure would also increase legal liabilities resulting in hefty lawsuits that can put companies out of business due to the substantial costs of settlement or judgment if they are taken to court.
The bottom line is that data security should be a top priority for any company looking for marketing automation software because it's not worth taking risks with your customer information, especially in today's world where cybercriminals have become so sophisticated and tech-savvy.
The data security of ActiveCampaign is very strong because they are constantly updating their security technology to keep up with the latest threats. They do this by hiring white hat hackers that attempt to hack into their system on a regular basis and then patching any vulnerabilities they find within its platform, which is one of many reasons why ActiveCampaign endures as an industry leader in marketing automation software.
Salesforce has strong data security as well because they have the resources and expertise to keep customer information safe. They do this by continually monitoring threats, assessing new technologies, and taking advantage of established standard protocols which are also one of many reasons why SalesForce endures as an industry leader in marketing automation software.
In terms of data security, both ActiveCampaign and SalesForce are industry leaders in marketing automation software. Both companies use the most up-to-date technologies available to ensure that customer information is kept safe at all costs which makes them both great choices for any company looking for a platform with strong data security features.
Pricing details are very important in marketing because it can affect the profitability of the business. It can determine the price of products or services. Pricing details also affect how much revenue is being made by a business because it determines the cost that will be incurred in providing certain goods and services.
Price should be reasonable for consumers to gain their interest, but at the same time, profitable enough to ensure continued production with positive cash flow.
ActiveCampaign's pricing details is $0 for up to 500 subscribers and $65/monthly when the list size increases beyond this number.
Salesforce's Pricing Details is $25 per month which includes unlimited contacts, email sends of 100k/month with reports, QuickBooks integration at no extra cost, two-step authentication among others. It also has a free 30-day trial.
From the comparison, Salesforce has better pricing details compared to ActiveCampaign because it is cheaper and comes with more features in its free trial. This means that salesforce can be used for a wider range of businesses that are not limited by budget constraints, unlike ActiveCampaign whose price per month may deter some customers.
In terms of pricing details, salesforce is better because it offers more features in its free trial and is cheaper compared to ActiveCampaign. This means that salesforce can be used for a wider range of businesses that are not limited by budget constraints, unlike ActiveCampaign whose price per month may deter some customers.
Marketing automation is a way of automating marketing efforts and processes. It uses technologies such as email, web feeds, social media, and others to send personalized messages on behalf of the company or brand sending them out.
Marketing automation is important because it helps marketers increase their work efficiency through automation by allowing you to get your product in front of more people without having to do it manually.
Marketing automation allows you to track your contacts, create personalized campaigns and send out automated messages all while making sure that customers are engaged with the brand or product in question. It also manages multiple streams so you can engage prospects who haven't shown interest in your product but still could in the future.
ActiveCampaign's marketing automation allows you to send out automated campaigns, track your contacts and manage multiple streams. Salesforce's marketing automation also allows users to engage prospects who haven't shown interest in their product but still could in the future; however, it only manages one stream at a time.
ActiveCampaign has more features than Salesforce's marketing automation, allowing you to engage more prospects and do it in a way that is much more efficient.
Salesforce's marketing automation does not allow you to engage prospects who haven't shown interest in your product; however, it only manages one stream at a time.
In terms of marketing automation, ActiveCampaign comes out on top because it allows you to engage prospects who have not shown interest in your product and manages multiple streams simultaneously. Salesforce has more features than ActiveCampaign, allowing for engagement with one stream at a time.
Frequently Asked Questions
Is ActiveCampaign-Salesforce integration possible?
ActiveCampaign-Salesforce integration is possible as there are many ActiveCampaign users who use Salesforce.
You can connect your account using Zapier, a third-party tool that connects various web apps together.
By adding an Account field in ActiveCampaign you can map it to any object in Salesforce and sync the data accordingly. This way you will be able to see all contacts automatically in Salesforce.
You can also create a view where you will be able to see all the ActiveCampaign contacts along with their respective email lists and tags, etc. You can even go ahead and edit them using this view.
What can you do with Salesforce and ActiveCampaign?
Salesforce is a business management tool that will help you to organize your contacts, leads, and other information. You can also use it for reporting purposes. It allows you to manage all the data in one place making it easy for individuals who are looking after more than one area of your business (such as sales, marketing, or customer service).
ActiveCampaign, on the other hand, is an email marketing platform that allows you to create automated campaigns and track your sales funnel. It comes with a lot of features that help businesses learn about their audiences to market more effectively.
Do you want to use just one tool or would you prefer using two? The good news is that both of these tools will allow you to connect with your contacts in many different ways. For example, Salesforce can be integrated with email marketing software such as MailChimp and ActiveCampaign so it's easy for you to use the software you prefer.
Which metrics actually matter for your business?
Metrics that matter for your business are not always the obvious ones.
What you may think is important isn't always the case, and some of those more obscure numbers can actually be really useful to understand how well your marketing strategy works.
The most common metrics used by marketers include:
Bounce Rate, Unique Visitors, Email Opens, and Clicks. But there are many more numbers you should be considering if you want to make an informed decision on which tool is right for your business needs.
What are some alternatives to ActiveCampaign and Salesforce Marketing Cloud?
ActiveCampaign has many competitors in the email marketing space with similar features. Some popular alternatives include
– MailChimp
– GetResponse
– InfusionSoft
Salesforce Marketing Cloud is one of several tools that are used to manage customer data, build out websites and track analytics for your company's website or mobile app. Other tools include
– Adobe Analytics
– Hubspot CRM
– Zoho CRM
These alternatives all have different feature sets and pricing structures. For example, MailChimp has a free version of their service for up to 2000 subscribers whereas InfusionSoft starts at $199 a month.
What is better ActiveCampaign or Salesforce Marketing Cloud?
Email marketing is a powerful way for businesses to grow and connect with customers. Choosing an email marketing tool can be difficult, especially with so many options available. ActiveCampaign has been an industry leader in email marketing since its inception in 2010. Salesforce Marketing Cloud is a brand-new platform that was released to the public in August 2015. Both of these tools are top choices when it comes to choosing an email service provider (ESP).
Both tools have different strengths and weaknesses. If you're looking for a tool that has more features and customization options, then Salesforce Marketing Cloud may be the better choice. However, if your business is small or price is of concern to you, ActiveCampaign can help keep things simple without sacrificing on functionality.
The answer to which email marketing platform is best depends on the needs of your business. ActiveCampaign is ideal for small businesses while Salesforce Marketing Cloud may be better suited to larger companies with more complex email marketing requirements.