What is the best way to find new leads? What are some ways to keep in contact with prospects? Which marketing tools should you use for your business? These are all questions that any entrepreneur or marketer has asked themselves while trying to grow their company.
Conversions are the goal of any marketing campaign, and there are many tools that can help you generate leads, find new prospects, or increase customer engagement.
Many entrepreneurs choose different marketing strategies, but they often don't know which one will work best for them. One of the most popular choices right now is Messenger Bot. In this blog post, we will compare Salesforce HubSpot and Messenger Bot so that you can decide which platform fits your needs!
Conversions: What does it really mean and how will it help your business?
Conversions are the end goal of any marketing activity.
They're also the metric that is most important to measure when you want your business to grow, as every other metric relies on calculating this one first.
This article will focus on three different types of conversion: email leads, website traffic, and phone calls from Messenger Bot, HubSpot, and Salesforce.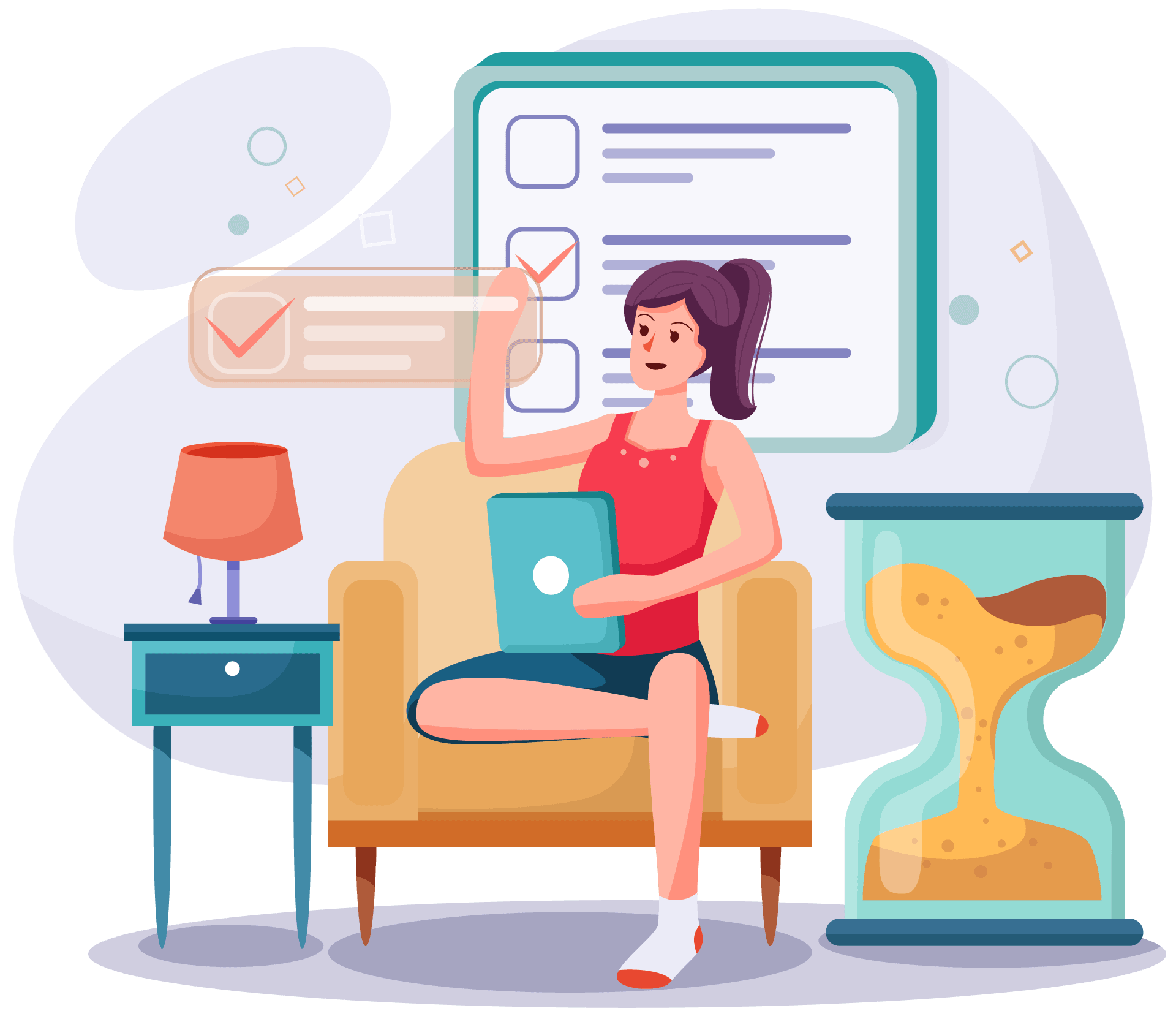 Marketing and sales platforms have been evolving to keep up with the internet age. This is why today, a salesperson can do much of their work directly from their phone or tablet. There are now marketing tools that allow you to save time and get right down to business without needing extensive knowledge on how to use certain programs in order for it all to happen correctly.
HubSpot is an all-in-one marketing and sales platform that allows you to do work from anywhere. It offers a wide range of features for any marketer or salesperson in order to use it as their main online presence. 
This platform looks perfect if you're looking at being more hands-off with running your online presence while still having access to tools that would normally require hiring an outside source or consultant (salesforce) in order to get what you need to be done correctly.
HubSpot also has built-in analytics so based on website traffic, clicks on social media posts, emails sent out, etc., they can track where they are succeeding and where they can improve on in order to increase conversions.
This is a great option for any business that wants to be able to track their progress without having to hire someone else or constantly have an outside consultant working with them. They provide everything you need all from one central location which eases the workload of each person and allows for more time being spent actually marketing your products instead of endlessly trying different things out only to find nothing works as well as expected.
Salesforce continues improving upon its features such as lead scoring which allows users better understand who their best leads are by assigning point values based on various factors like company size, industries they operate in, etc. This software is used by top Fortune 500 companies such as GE, IBM, JPMorgan Chase, etc., to help them get ahead with their marketing efforts.
What does Messenger bot do?
Messenger bots have taken over various sectors of business including customer service agents and chatbots who can help convert potential customers to sales leads. Facebook Messenger is one of the most popular chat platforms and these bots are used by companies like Zendesk, Salesforce, etc., in order for them to provide a better customer experience as well as getting more conversions out of their marketing efforts.
Messenger Bot allows for quicker response times, automated emails and replies as well as comments which improve customer service.
Companies that have deployed these bots are seeing an increase in lead conversions, reduced costs on the back-end from not having to hire additional employees or work with a third-party company constantly, less time spent working and more time available to focus on marketing efforts resulting in increased sales all around.
Compare the best CRM software.
CRM is a key factor in conversions. One of the most important aspects that CRM software provides is automation. The more you automate your processes, the higher the conversion rate you will have and this ultimately translates to revenue for your business.
Salesforce CRM is a powerful customer relationship management software. It allows you to have complete control over all the data related to your customers and prospects, organize them in various lists or lead groups for more efficient marketing campaigns, manage their relationships with automated workflows that are triggered by actions like opening emails or interacting on social media.
HubSpot CRM is a marketing automation software that helps you get in contact with your leads and customers. So, it's more than just sharing the latest company updates and product news to them via email or social media posts. It includes tools like lead capture forms, landing pages designed for both desktop and mobile devices, webinars to increase engagement rates by providing useful content to your audience, and a host of other tools.
Messenger Bot CRM Platform
The messenger bot is an AI-driven chatbot that works in Facebook's messaging service (Facebook) by allowing you to automate conversations with prospects and customers all through the Messenger app.
Each platform provides the ability to connect with customers in a separate way. Let's take a look at a few of the ways that each platform provides this connection.
Total Control and Flexibility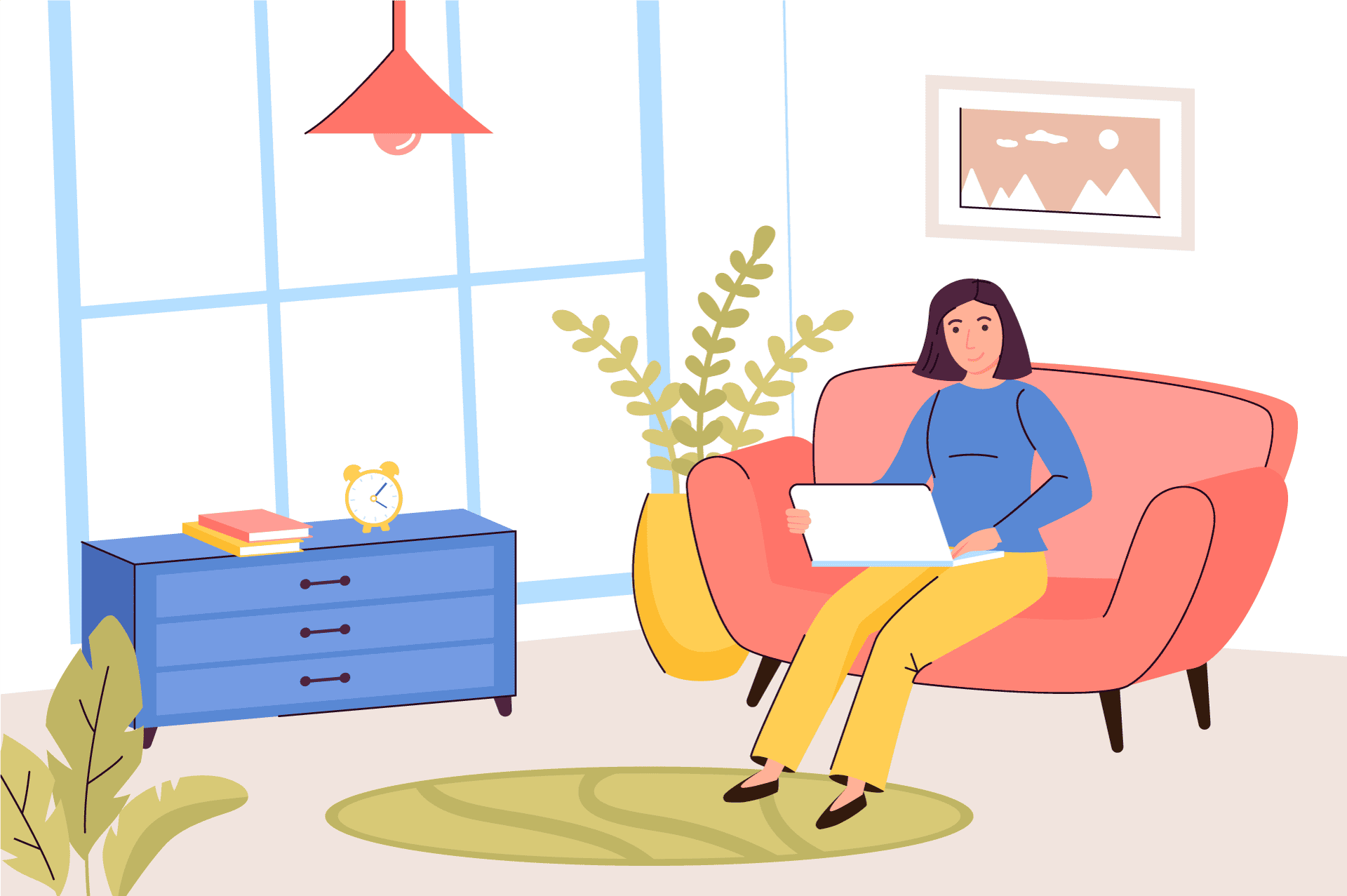 A CRM platform that offers total control and flexibility makes it easier for you to manage customer data and streamline your marketing processes.
HubSpot offers a CRM solution that allows you to integrate all of your contacts into one place, plus it gives you the flexibility of choosing which integrations or tools work best for each department in your company.
Salesforce is another option with an intuitive sales-focused interface plus the ability to customize it with your company's branding.
It is a complete platform that many businesses use to manage their entire customer interaction process, from prospecting and lead generation all the way through to sales management and marketing automation.
Lastly, Messenger Bot is an excellent option if you are looking for a quick and easy solution without the overhead of more complex software solutions.
Messenger Bot offers many of the features you need to engage your customers, such as lead generation tools and automated messages.
You can use it for marketing or customer service with an intuitive interface that makes everything easy to find.
In conclusion, HubSpot, Salesforce, and Messenger Bot are all great solutions for your business.
However, only HubSpot and Salesforce offer the total control and flexibility that make it easier for you to manage customer data and streamline your marketing processes.
This is why HubSpot has become a top choice among marketers who want more freedom in their CRM process without giving up any of the tools they need.
The functionality of a CRM platform refers to the number of features and the depth to which they can be customized.
HubSpot has a rich feature set that includes:
-Lead Nurturing -Automated lead scoring and lead prioritization
-Sales intelligence, including pipeline forecasting automation with salesforce forecasts
-Marketing Automation to help you automate your digital marketing campaigns
HubSpot is easy for marketers of all levels. HubSpot's suite offers an all-inclusive marketing solution.
HubSpot is a robust platform that integrates all the features you need to run your digital strategy and manage your data in one place
One of the most popular CRM platforms available, salesforce also has many business integrations including Google Analytics for traffic insights, Oracle Data Cloud for financial data, and IBM Watson for predictive analytics.
Salesforce also offers a variety of different business modules that can be used to customize your CRM platform:
-Marketing Cloud
-Service cloud
-Community cloud
-AppExchange (marketplace)
Integrations are an important part of any robust marketing strategy. Messenger Bot offers a lot of features with a simple, intuitive interface that can be easily customized to fit your brand.
To summarize, Salesforce has more available than HubSpot but HubSpot is often seen as easier to use.
Messenger Bot is a new medium that allows chatbots to communicate with their users in real-time through messages rather than waiting for them to come to the website.
Messenger Bots offer a new way for marketers and companies alike to interact with their audiences in real-time through messages instead of waiting until they come back to the site.
HubSpot is an all-inclusive marketing suite that includes many features – salesforce offers more customization but lacks some of HubSpot's breadth.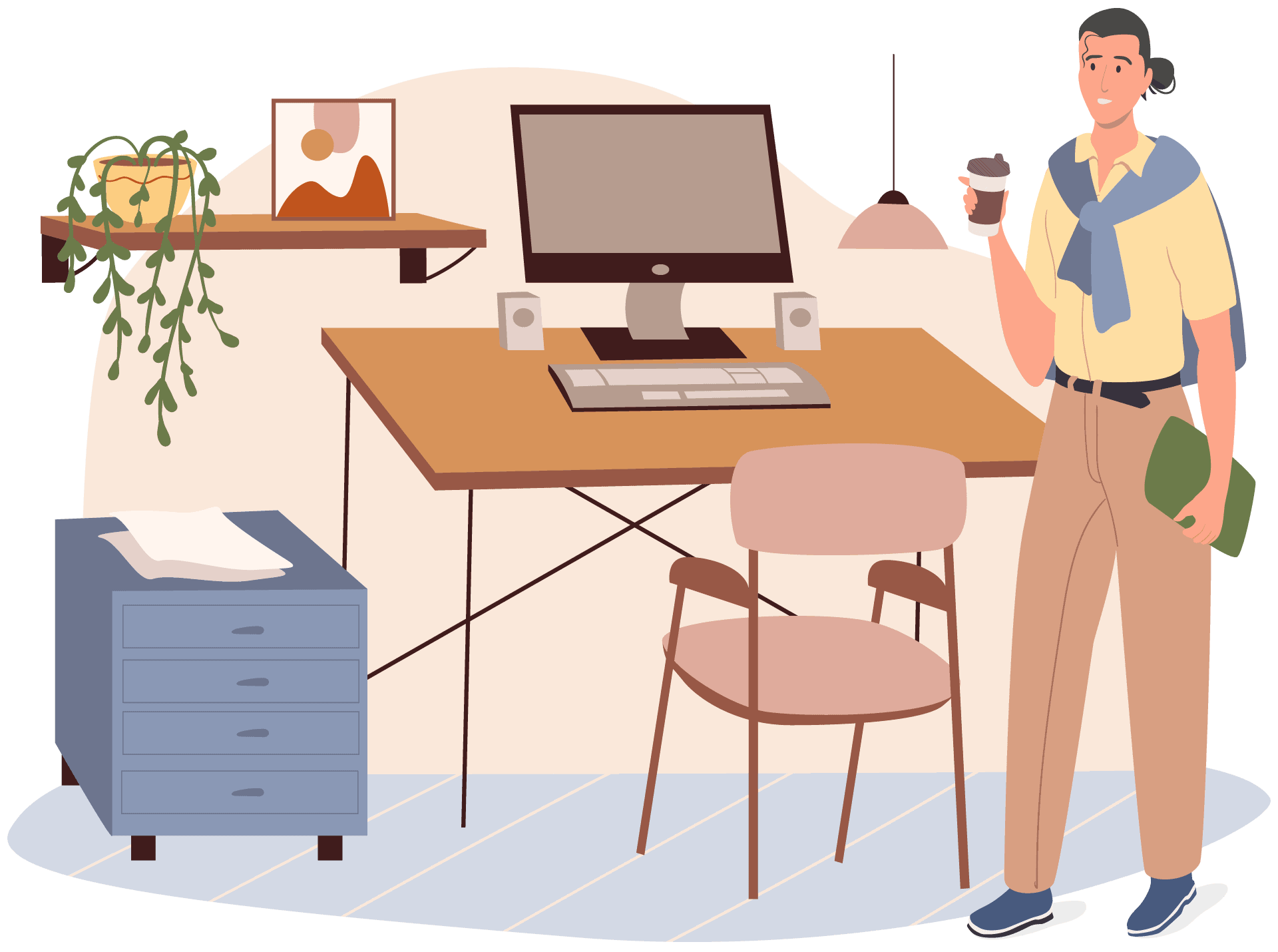 A CRM platform should be easy to use. Salesforce and HubSpot are easy to use. But Messenger Bot is the simplest of all three because it's a chatbot that can automate your customer service through Facebook – without having to download any apps or leave your inbox.
A CRM platform should be easily adopted by its users. All three platforms have an intuitive design but Salesforce and HubSpot are the easiest to adopt because they have a large, established customer base and you can try them for free.
The bot is easier than any other platform – with no installations or downloads required! The Messenger Bot intuitively converts your Facebook messages into sales leads in seconds.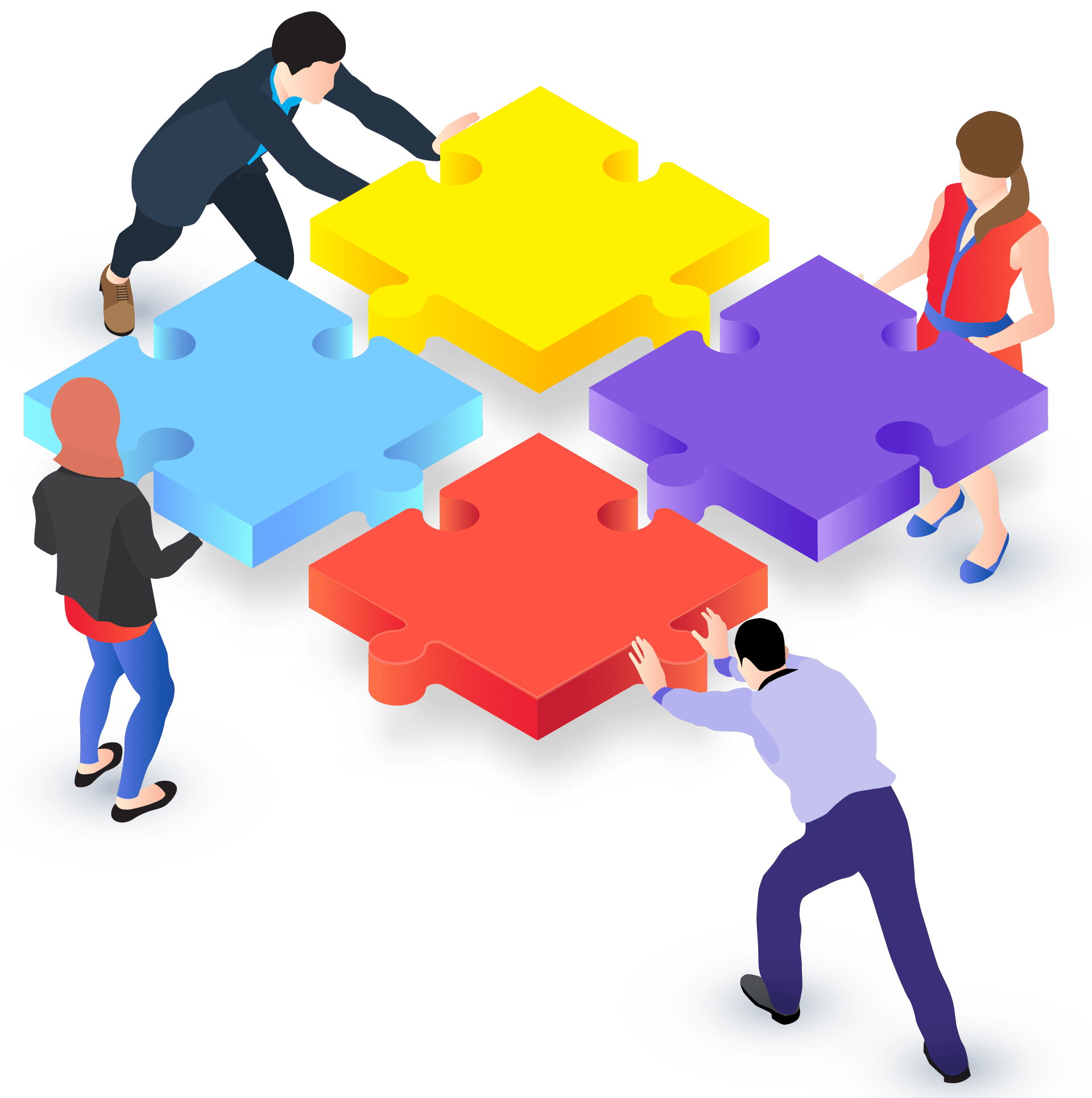 An all-in-one platform is a platform that offers multiple different tools for one price. In order to be considered an all-in-one platform, the provider must offer sales, marketing, and support services (at least).
Salesforce is not considered an all-in-one tool because it does not have access to databases like HubSpot or Messenger Bot does. Salesforce is considered a CRM tool, not a marketing or automation platform.
HubSpot and Messenger Bot are both all-in-one platforms because they offer sales and marketing tools as well as support services for one price. HubSpot also offers database access as Salesforce does but it's at an additional cost.
Messenger bot can be compared to HubSpot and Salesforce because it offers all of the same features but at a cheaper cost.
Salesforce, in general, is not an All-in-One platform so we'll first compare Messenger Bot to Salesforce. Both platforms offer basic CRM tools for free with optional paid services for more advanced functions such as database access or marketing automation. Salesforce offers a CRM service that is not nearly as advanced and robust when compared to Messenger Bot's free offering, but it does offer database access at an additional cost which some businesses might find useful.
When comparing HubSpot to Salesforce, we can see that both are All-in-One platforms because they provide sales tools, marketing tools, and support services. HubSpot offers database access as well but it is at an additional cost.
We can see that Messenger Bot also provides all of the same features without any extra costs in comparison to Salesforce or HubSpot because they are both All-in-One platforms with similar offerings for a cheaper price.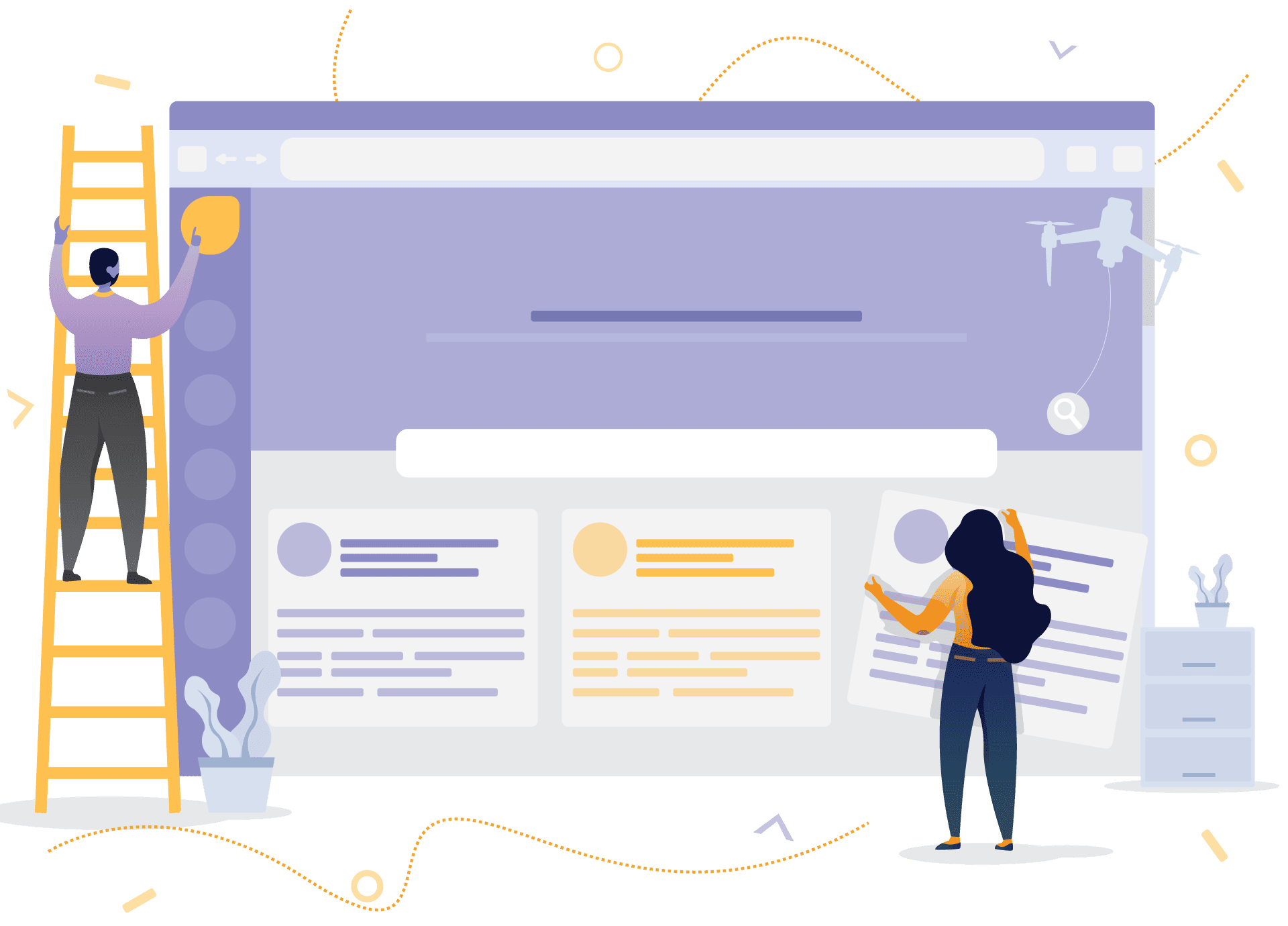 Customization is crucial to the success of a business's marketing efforts. Platforms that allow for customization have the ability to be shaped into what works best for each individual company and its customers.
HubSpot's CRM platform can be customized according to the unique needs of marketing teams. HubSpot offers a variety of templates, reports, and features that help marketers create campaigns tailored for their business without having to code them from scratch.
The Salesforce Marketing Cloud is an all-in-one platform that combines performance management, lead generation, social media monitoring, and marketing automation. Salesforce's marketing platform provides flexible analytics and easy-to-use drag-and-drop interfaces in order to build, customize, deploy and measure campaigns with ease.
Messenger bots are also an all-in-one solution for businesses that want a streamlined approach towards increasing engagement rates on their Facebook business page or on their website. Bots are powered by artificial intelligence that can help schedule posts, respond to customer inquiries and send push notifications with ease.
Customization is key when it comes down to deciding which platform will work best for your business's marketing needs, but HubSpot's CRM platform allows marketers the ability to create campaigns tailored specifically towards them without having to code it from scratch.
HubSpot is much more customizable than many other tools on this list, with a robust library of templates that can be edited as needed; salesforce has flexibility in the customization of templates, but not on the same level as HubSpot. Messenger bots are a new tool that is still in process of being developed and has not seen much success outside of Facebook (the creators) at this time.
Salesforce is an all-in-one platform that helps marketers build, customize and deploy campaigns with ease by providing flexible analytics and easy-to-use drag-and-drop interfaces. Messenger bots are also powered by artificial intelligence which can help businesses schedule posts, respond to customer inquiries or send push notifications – but not without customization.
The ecosystem of a CRM platform is what closes the loop.
The ecosystem is the sum of all elements that make up a technology platform, including hardware, software, interfaces, and services to create an environment where users will have access to necessary information at their fingertips. It would be difficult for someone who has never used any CRM before to buy it without understanding how they can use its ecosystem to their advantage.
A CRM system will need a significant amount of information in the form of lead data, contact records and customer touchpoints for it to be effective. For instance, if you're using Salesforce as your CRM platform then all these pieces are already collected in one place with no work on your end–sending you notifications and updates on all your leads.
On the other hand, if you're using HubSpot as your CRM platform then there will be some work involved in gathering this data, but it is also collected into one place for easy access–you just need to know where that information can be found.
Lastly, a Messenger bot won't be able to collect this information on its own, so you would need to create a separate user list and sync them up with the bots for it to be effective.
The ecosystem is what makes CRM platforms different from one another in terms of how they're used. The more thorough an ecosystem's features are, the better equipped a business will be.
Support That Scales With You
Customer support is an integral part of any business.
-HubSpot: 24-hour access to customer support through chat, email, and phone call
-Salesforce: Access to live online help for the first 12 months and then limited offline assistance (24 hours a day) in their community forums after that time
-Messenger Bot: The ability to use the bot as a customer service rep for your business
HubSpot and Salesforce Integration
HubSpot has an app marketplace in which you can find solutions for almost anything. Salesforce also has a large selection of apps, with over 250 available.
On the other hand, Messenger Bot doesn't have an app marketplace.
An app marketplace is a great feature, but it's not the most important thing in a customer relationship management system.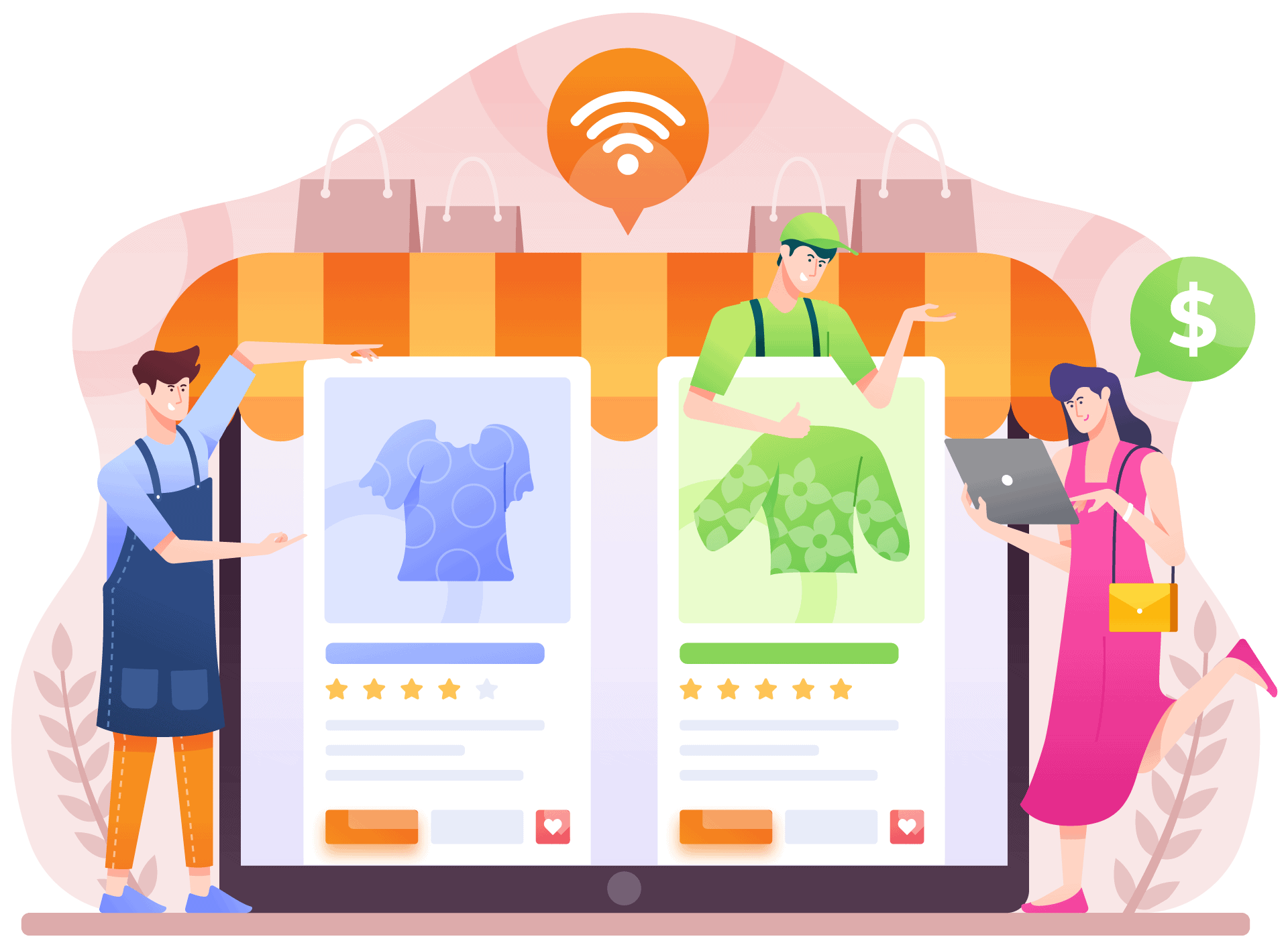 HubSpot and Salesforce integration is key to helping your business scale, and the two companies are finding new ways of making it happen. Salesforce integrates with HubSpot so that you can send leads directly from Salesforce Contacts or Accounts into a HubSpot contact list via API integration. Then, export those contacts back out again when they become qualified opportunities for sales follow-up in HubSpot.
Salesforce is also launching a new Salesforce-powered HubSpot integration called "Bridge," which enables data to flow from your CRM into the Marketing Automation platform and vice versa – whether it leads in Salesforce or contacts in HubSpot that you are trying to reach back out to on behalf of sales.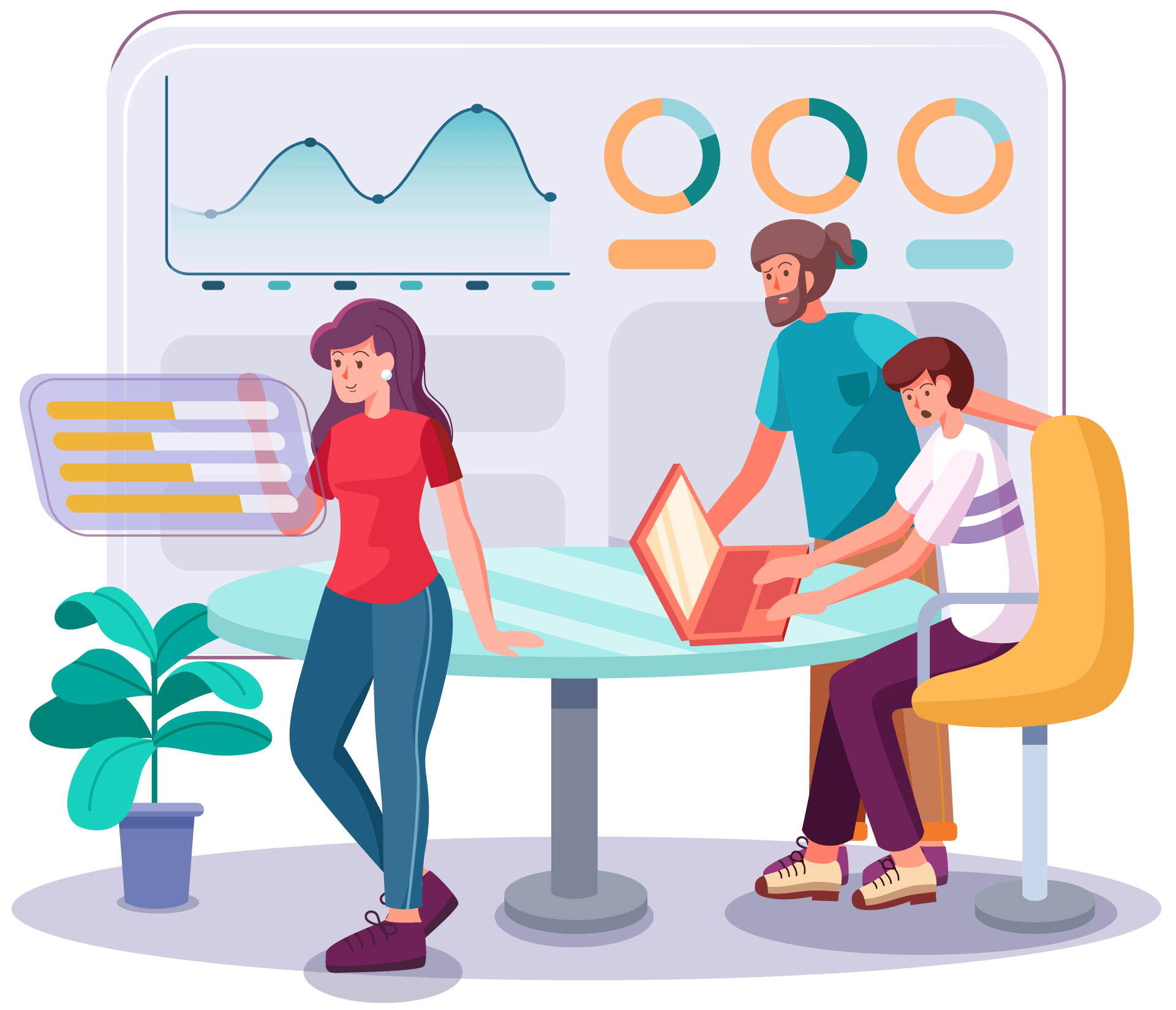 Analytics and reporting features are important considerations when choosing a bot platform. The best way to compare platforms is by looking at the number of reports, KPIs, and integrations available for each one.
Salesforce offers six different types of analytics which include eCommerce Analytics, Sales Cloud Insights Reports, Marketing Automation Reporting as well as reporting on Web Activity through Google Analytics integration. HubSpot has five different reporting types including marketing, sales, and product data.
As for Messenger Bot, it offers four analytics reports such as an overview of site-wide conversions with a breakdown by device type as well as conversion rates in the last 30 days.
To summarize, Salesforce has the most analytics and reporting features followed by HubSpot.
Marketing features on all three platforms are robust. For instance, HubSpot includes a marketing dashboard that provides marketers with insight into the performance of their campaigns and allows them to track leads generated from social media efforts. A crucial difference between these two competitors is how they approach inbound vs outbound marketing:
HubSpot uses inbound techniques like SEO and content creation to attract visitors to the site.
Salesforce, on the other hand, positions itself as a company that has mastered outbound marketing and can effectively drive traffic in ways like email blasts or social media campaigns.
Messenger Bot is also quite adept with regard to driving leads; it allows marketers to use conversational triggers such as chatbots for lead generation.
Marketing features on all three platforms are robust. For instance, HubSpot includes a marketing dashboard that provides marketers with insight into the performance of their campaigns and allows them to track leads generated from social media efforts. A crucial difference between these two competitors is how they approach inbound vs outbound marketing:
HubSpot uses inbound techniques like SEO and content creation to attract visitors to the site.
Salesforce, on the other hand, positions itself as a company that has mastered outbound marketing and can effectively drive traffic in ways like email blasts or social media campaigns.
Messenger Bot is also quite adept with regard to driving leads; it allows marketers to use conversational triggers such as chatbots for lead generation.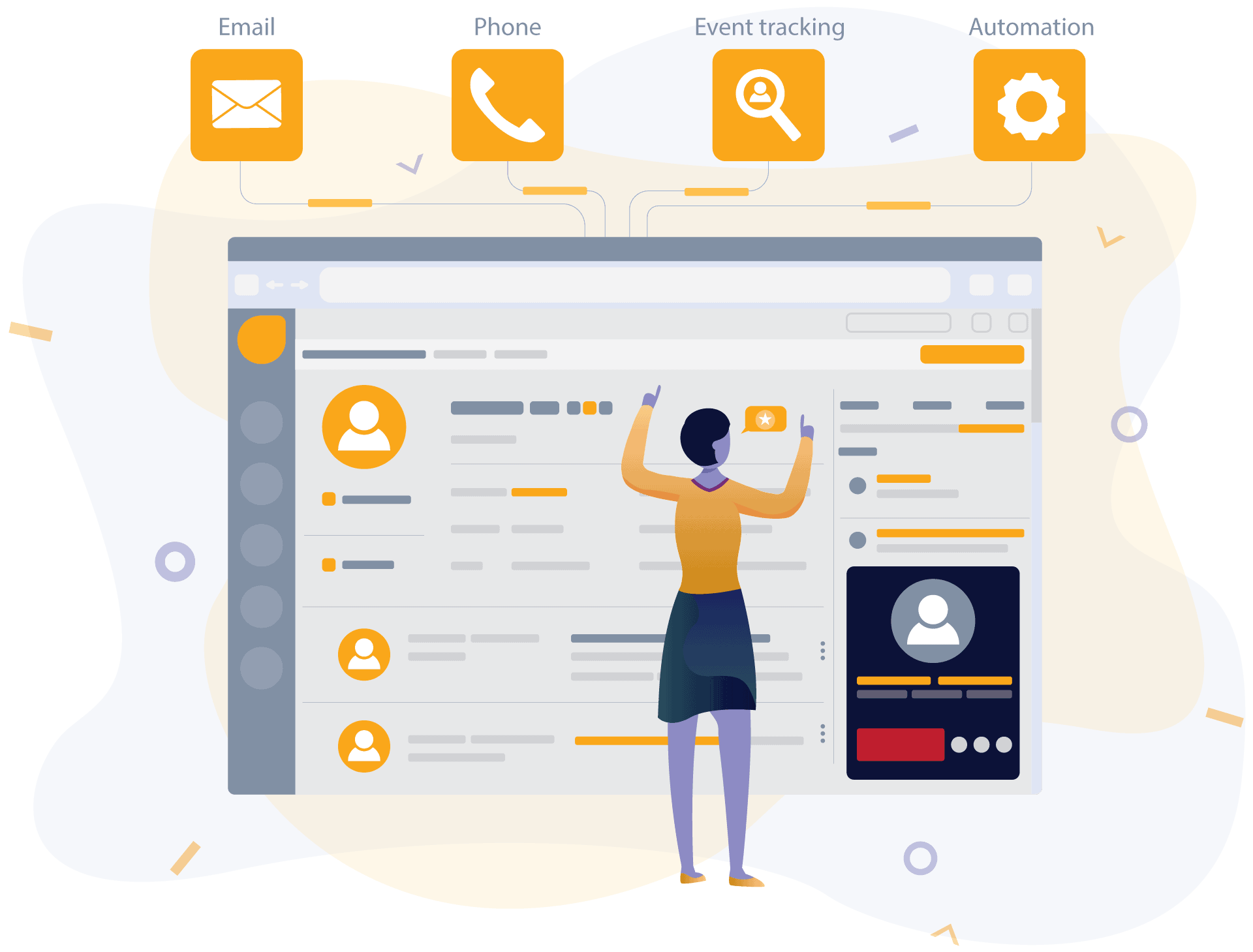 Sales are a key component and a source of revenue for all three companies. Salesforce utilizes features such as lead scoring, marketing automation, social selling to help sales teams manage their leads more effectively. HubSpot offers sales tools that include CRM integration, email campaigns, landing pages, and videos. Messenger bots can be used on Facebook Messenger to help sales teams create more engaging conversations with prospects.
Salesforce is the company that pioneered CRM software for businesses so it's no surprise they have a few unique selling points when compared to HubSpot and Messenger bots. Salesforce offers lead scoring which assigns a value ranking to each lead, then allows the sales team to prioritize leads based on predicted close rate.
HubSpot has CRM integration which automatically adds new contacts as leads in Salesforce if they are already customers of HubSpot and have been assigned.
Messenger bots can be used for one-to-one conversations with prospects via Facebook Messenger.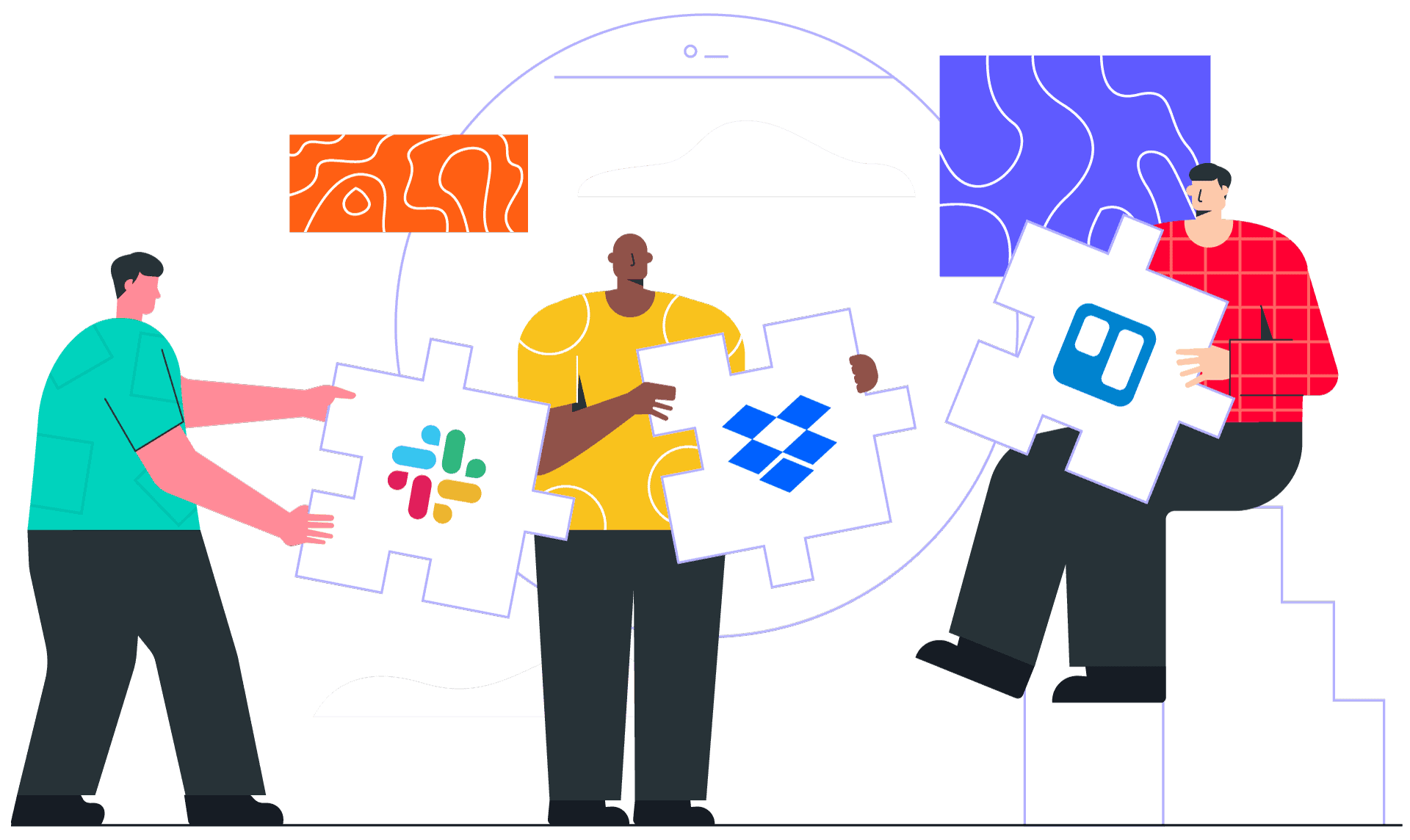 Integrations: HubSpot and Messenger Bot are not integrated with Salesforce, while Salesforce is integrated with many platforms.
Extra Features:
-Salesforce has the most integrations of any platform we reviewed. This means that if you need a specific integration for your marketing strategy, it's likely to be available in Salesforce. The downside of this is that Salesforce has the highest monthly price of any platform we reviewed.
-HubSpot includes a website builder which can be used to create your own landing pages or homepages. HubSpot also offers live chat, contact forms, and support for multiple social media platforms including Facebook Messenger.
-Messenger Bot connects with many customer service platforms which are popular in helping answer customer questions.
Unfortunately, none of these platforms offer all-inclusive solutions so you'll need to decide what is best for your business.
Switching to Salesforce to HubSpot
Salesforce is a CRM software that allows teams to collaborate and communicate efficiently. Organizations use the platform for customer relationship management (CRM) and lead tracking, as well as for analytics reporting tools. The system is designed with business users in mind, so it's generally not accessible through the web browser like other solutions are.
Switching from Salesforce to HubSpot is a fairly quick and easy process. HubSpot is an all-in-one solution for marketing, sales, and customer support teams that offers CRM software as one of its features.
The cost to switch from Salesforce to HubSpot isn't very expensive, but it does take some time before you're able to use the platform's full potential.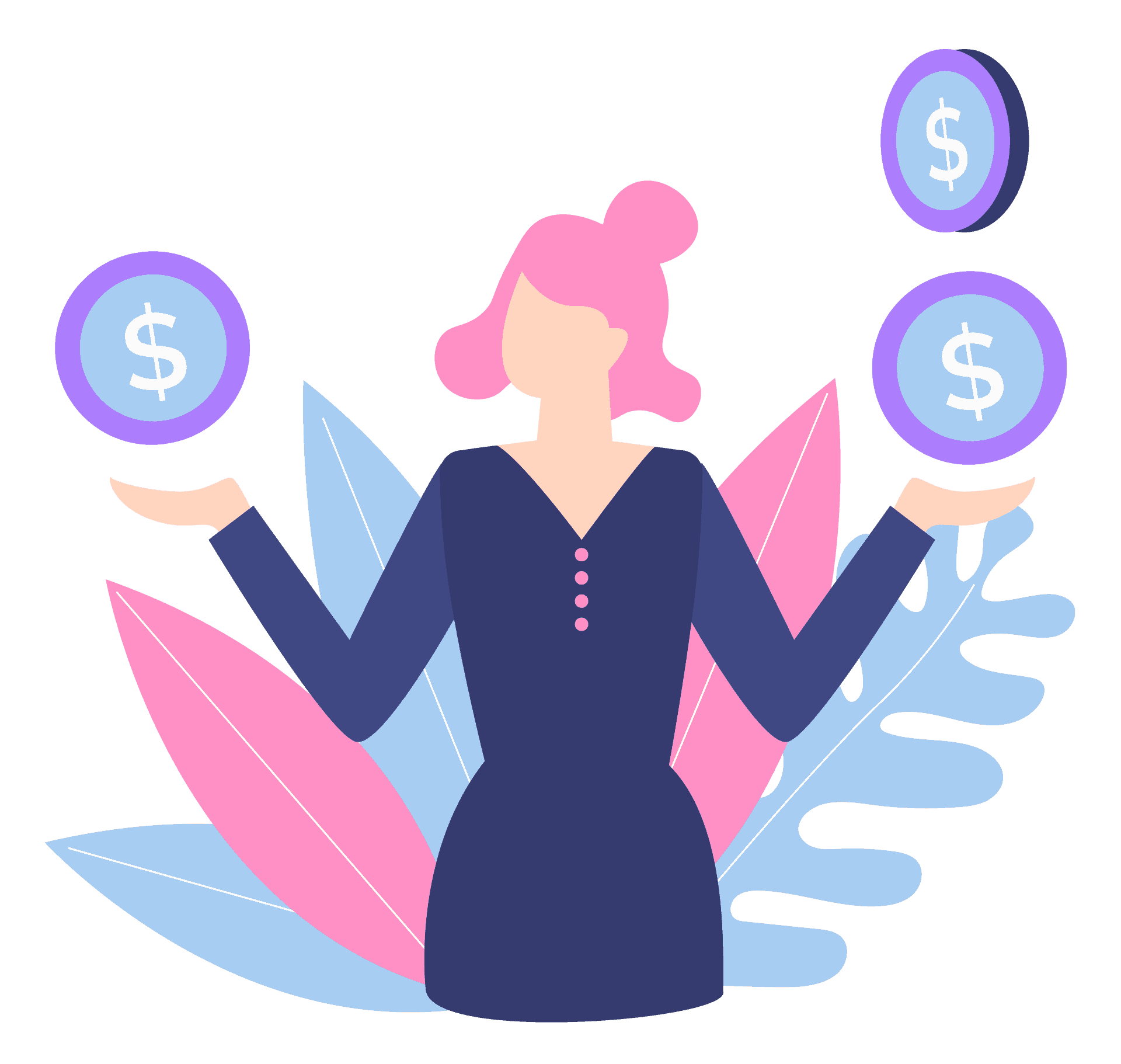 ·       Essentials: $25/user/month
·       Professional: $100/user/month
·       Enterprise: $174/user/month
·       Unlimited: $325/user/month
·       Starter plan 45/month (2 paid users)
·       Professional plan $360/month (5 paid users)
·       Enterprise plan $1,200/month (10 paid users)
·       $4.99/ first 30 days
·       $9.99/succeeding months
Frequently Asked Questions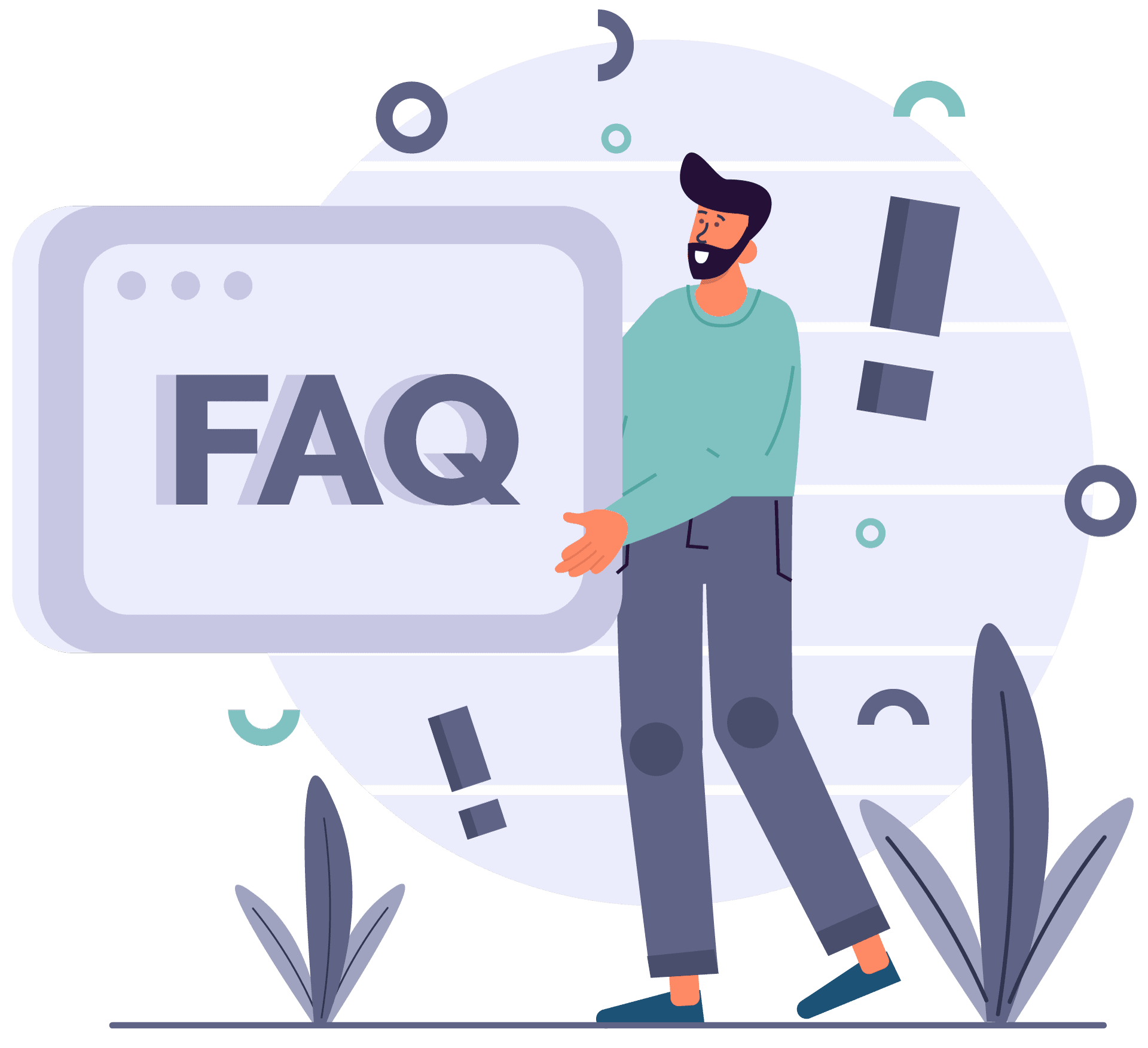 Is HubSpot a Salesforce competitor?
HubSpot and Salesforce are not direct competitors. HubSpot is a marketing software company that focuses on managing and growing customer relationships for organizations of all sizes. Salesforce, however, does offer some tools for lead management as well as CRM in the Marketing Cloud which are connected to the core product they provide: Customer Relationship Management (CRM).
HubSpot is more comparable to Salesforce in the way that it is a CRM, but HubSpot does not provide core customer management like Salesforce.
What is the difference between Salesforce and HubSpot?
The difference between Salesforce and HubSpot is that HubSpot integrates marketing, sales, service and support to make a single unified customer experience.
Salesforce focuses on CRM for the enterprise.
Users of Salesforce can create campaigns from within their software or with an external tool like Hootsuite or Constant Contact if they want more social media integration than what Salesforce provides.
HubSpot, on the other hand, does not include CRM and has a process with four steps: find qualified leads from inbound traffic or through social media channels; convert prospects into leads; turn those leads into customers by teaching them how to use HubSpot's tools like contact forms and lead scoring.
Will HubSpot beat Salesforce?
HubSpot, a marketing and sales software company, is surpassing Salesforce in major areas. This includes new user acquisition, customer satisfaction, earnings per share (EPS), market cap growth rate, etc.
Salesforce remains the main contender for enterprise cloud computing services with $12 billion in annual revenue from its CRM product line alone. However, it faces competition from other enterprise software providers such as HubSpot, Oracle and Microsoft.
How do I import from HubSpot to Salesforce?
Importing HubSpot to Salesforce is easy with the correct information.
There are three different ways to import data from HubSpot.
The easiest way is by using a scheduled process that runs in the background and imports your entire account at set intervals. This can be done through either Zapier or IFTTT integration with HubSpot.
The other, more manual process is by downloading your information from a CSV file and then connecting it with a one-time import through either salesforce.com, via SFDC connector for Excel, or through SFDC Connector add-in for Chrome browser.
The most up-to-date method is via SFDC Connector for Gmail, which provides a chatbot interface that lets you map your conversion events and fields. Once mapped, it imports data into salesforce on an ongoing basis using Google Sheets as its source.
Who is bigger salesforce or HubSpot?
HubSpot and Salesforce are about the same size in terms of global enterprise customer usage.
Neither one is a clear market leader when it comes to company size, but they are both very successful and growing rapidly thanks to their innovative products and services. HubSpot has seen steady growth over the past few years with an increase from 70% to 78%. Salesforce on the other hand has been experiencing a slow decline in growth with the most recent year at 83%.
The industry is still relatively new, so we expect that both companies will continue to grow and disrupt.
HubSpot offers many products as part of their SaaS package including marketing automation, website creation, landing page design, and more. Salesforce offers a variety of products as well including CRM software for customer management, service automation for IT help desks, marketing automation to boost sales performance by targeting the right audience at the right time with the best offer available.
HubSpot's services are aimed towards startup companies while Salesforce is more geared towards big corporations.
Can I use HubSpot with Salesforce?
HubSpot is the only marketing automation platform that has a Salesforce integration. It is possible to use HubSpot with Salesforce but it requires additional integrations and configuration for the data transfer between them.
The three platforms are helpful in bringing conversions to your business. Salesforce is best for more complex, enterprise-level businesses. HubSpot's platform offers a lot of benefits from inbound marketing and lead management tools to analytics and SEO capabilities. Messenger Bot has the benefit of being able to send personalized messages to your customers via a chat app they're already using.
Consider all three platforms when searching for a more robust customer relationship.