The CRM market is a competitive one, with many options to consider. There are the traditional CRM tools like Salesforce and HubSpot, as well as more modern-day alternatives such as Messenger Bot. The decision process can be difficult for businesses that want to keep their costs low while still taking advantage of the latest technologies. In this blog post, we will explore how each platform compares in terms of cost, features, scalability, and integrations.

HubSpot CRM is a great solution for those who want an easy-to-use platform where they can manage their contacts and leads, create personalized campaigns with email templates, set up automated tasks like follow-ups or tracking updates.
It also has integrations with other popular marketing tools like social media management platforms Hootsuite and Buffer to help you build your online presence and manage your social media accounts.
The HubSpot CRM is perfect for small businesses and startups who want a good-looking platform to help them with their marketing, sales, and customer service needs.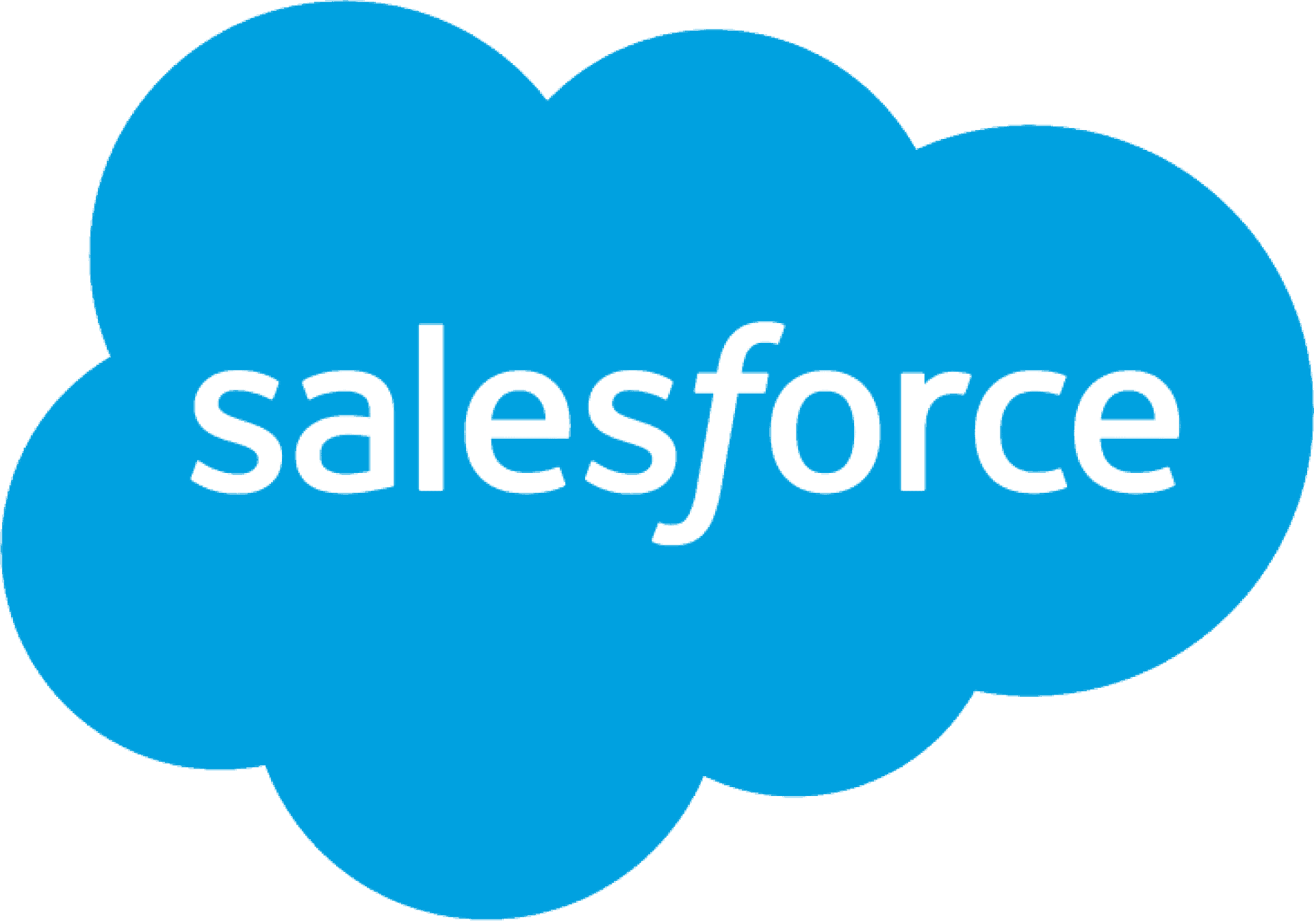 Salesforce CRM is a leading customer relationship management (CRM) platform. Salesforce is built on the cloud, and it's an application that runs in the browser or on mobile devices to give business professionals access to company data wherever they are. With this flexibility of use, businesses can improve productivity by more closely connecting with customers and employees alike.
Salesforce CRM is now available for smartwatches, giving customers the power to take control of their business in real-time and from anywhere. It's a powerful way for salespeople to be more productive with Salesforce Wearables on Apple Watches or Android wearables such as Google Glasses.
Salesforce has many great features including lead management, email automation, and lead scoring.

Messenger Bot is a great platform for customer relationship management. It can be used as an in-app chat or to send messages and reminders about events, deliveries, and more. There are many features such as the ability to link other platforms like email, calendaring apps, and more.
Even if people don't have a Facebook account or Messenger app installed on their phone they can still see your messages in their web browser because it's been designed with accessibility in mind. You're also able to send photos, videos, GIFs, files, and more.
CRM platforms are the center of a company's customer-centric strategy. It is where all your data on customers, their interactions with you and other businesses in your ecosystem, go to be worked with by employees who are specially trained for that purpose.
HubSpot, Salesforce, and Messenger Bot are three CRM platforms that are making waves in the industry. They have different features and prices, but they do share one thing – their ability to improve customer interactions with your company by giving employees a central place to work from.
Our next section will provide you with insight into these three CRM platform's strengths as well as weaknesses.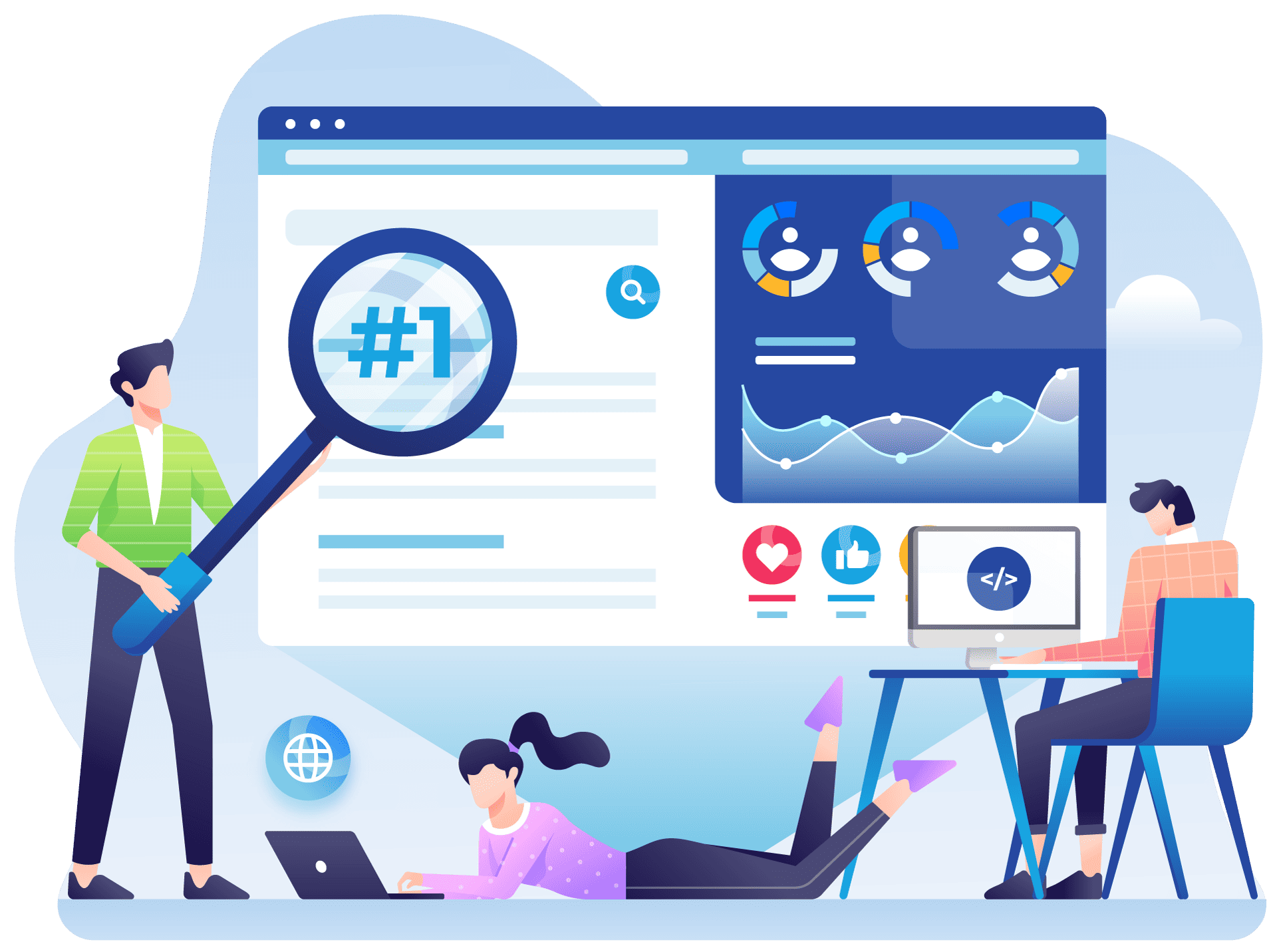 HubSpot is a tool designed to help businesses drive traffic, leads, and customers.
HubSpot is an all-in-one marketing software suite that does everything from managing your company's social media accounts to handling customer service inquiries. The HubSpot CRM has the ability for companies to manage their contacts within one platform with advanced features such as lead scoring, lead routing, and email automation.
HubSpot CRM is a powerful customer relationship management system that helps companies manage contact details, as well as marketing-related tasks such as email campaigns and webinars.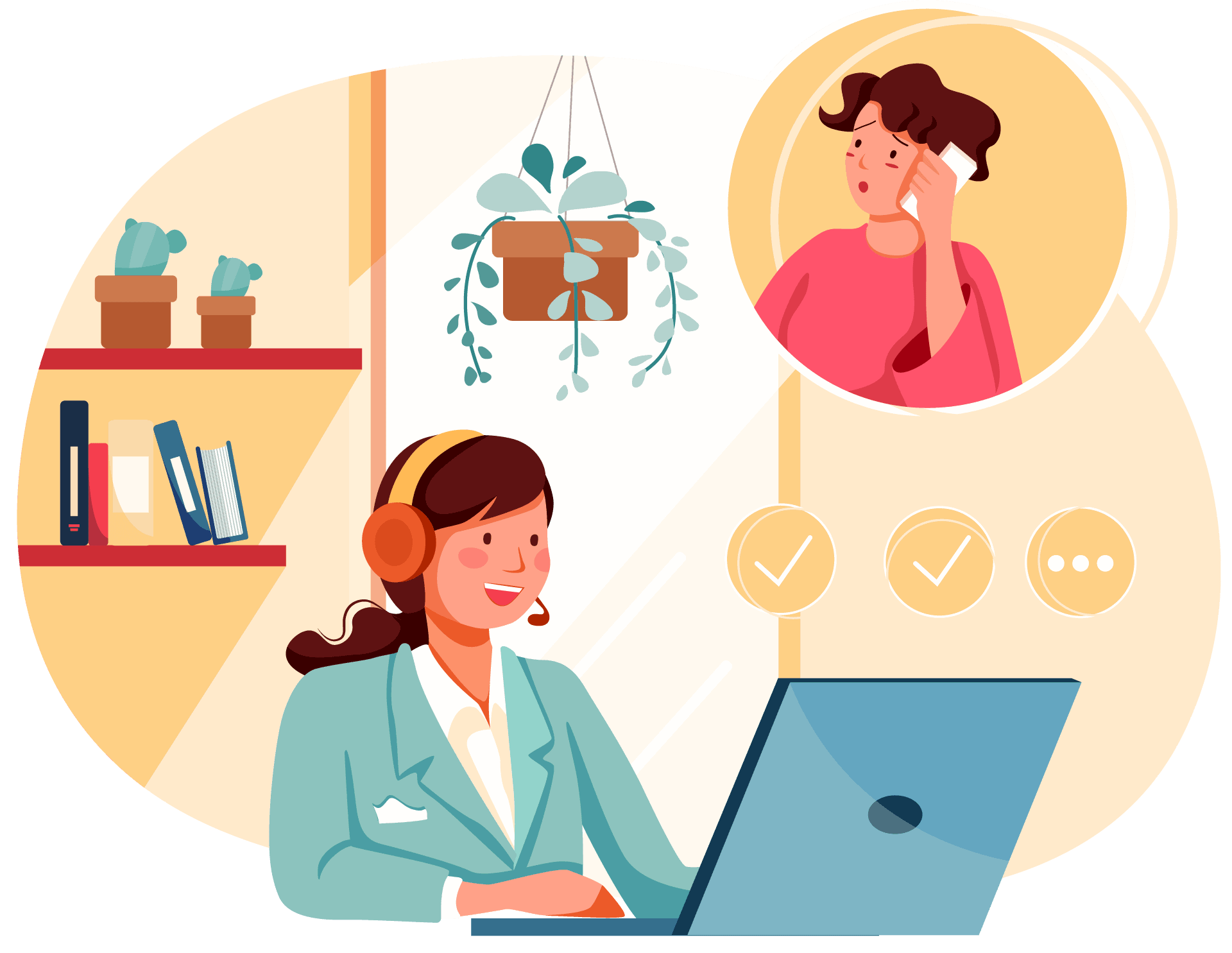 Salesforce is the most widely used CRM system in the world. It is designed to help you manage your customer relationships and prospecting opportunities with sales, service, marketing & advertising, commerce, community building, and social engagement tools all-in-one place.
Salesforce is your home base for all things sales. It can be used to track the progress of leads, manage tasks and calendar activities, perform competitive analysis, forecast revenue with precision thanks to its powerful forecasting tools, and close deals more effectively with its CRM integration features which allow you to create custom workflows that automate tedious processes. Salesforce also integrates with many other CRMs like HubSpot and Microsoft Dynamics.
What does Messenger Bot do?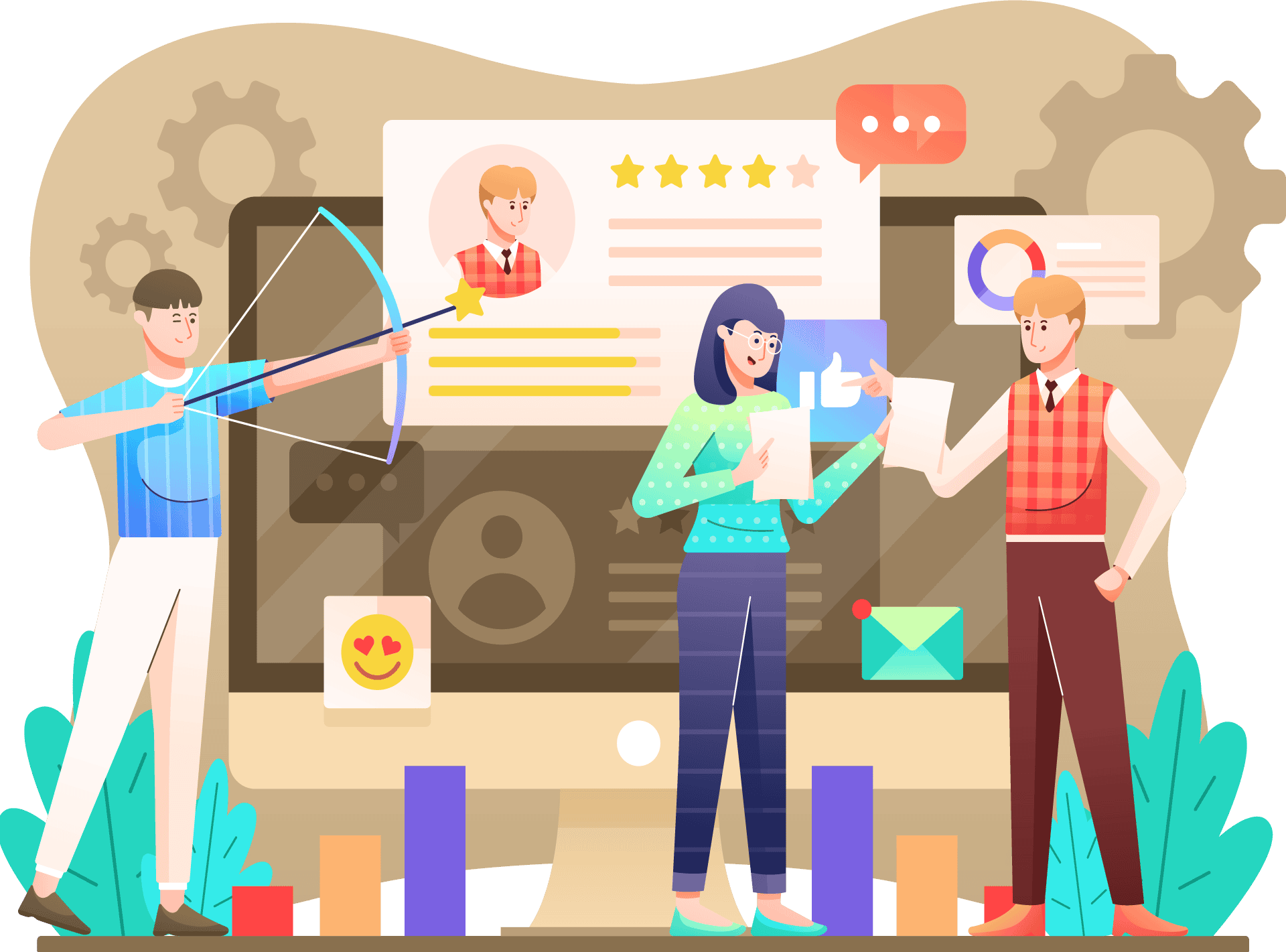 Messenger Bot is a great way to interact with CRM tools like Hubspot, Salesforce. It's the only platform that lets you manage sales and customer service through one interface.
Let's take a look at the main capabilities of these three CRM platforms and how they compare.
Total Control and Flexibility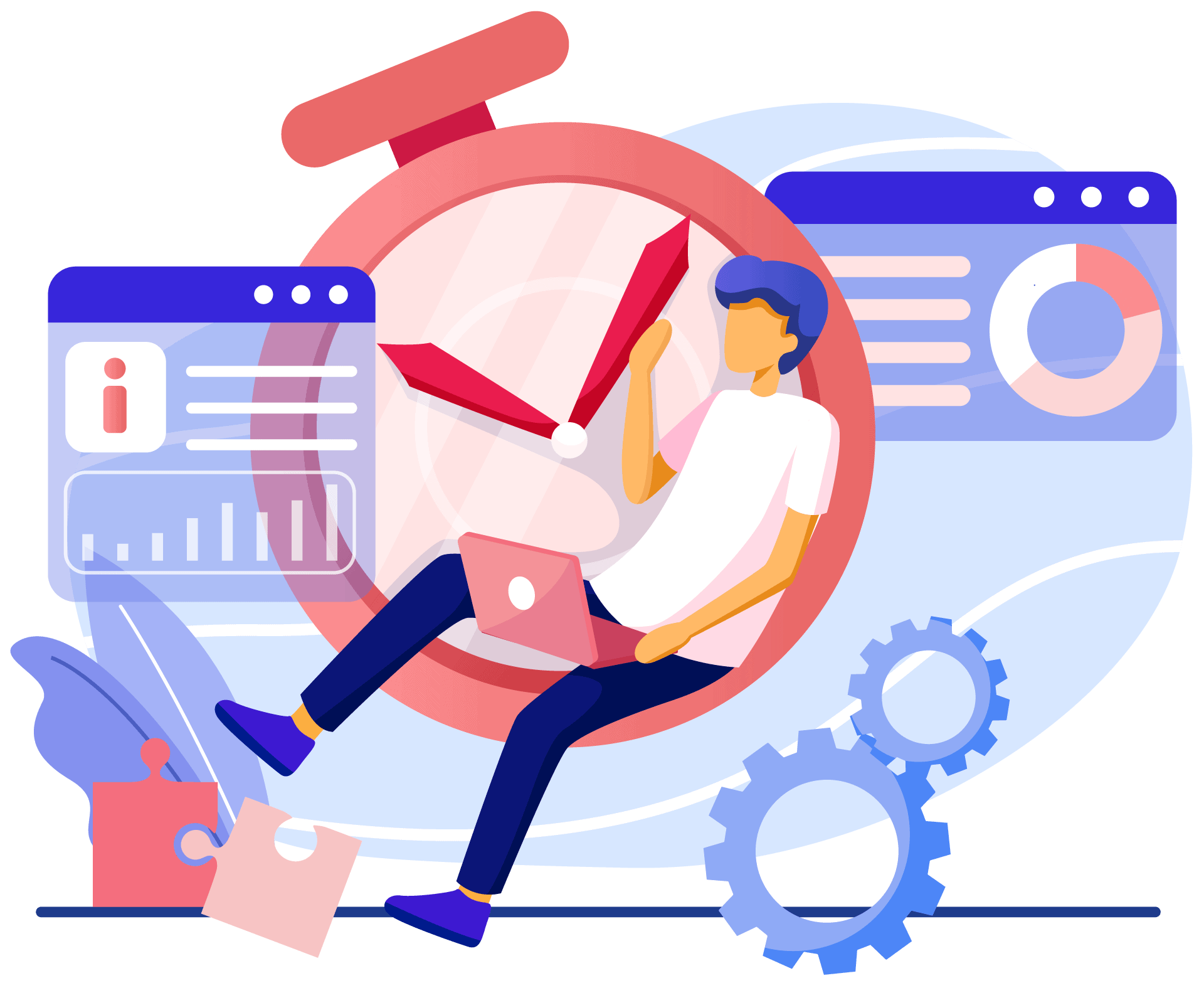 A flexible CRM platform should offer total control and flexibility for its users. Total control means that the user has complete freedom over how they use their CRM platform, while still being limited by some built-in boundaries of what the software can actually do. Flexibility refers to a company's ability to adapt quickly and easily to changing business needs without having to invest in new software or pay for a complete overhaul.
Salesforce offers unparalleled flexibility with well-organized tabs and options, but it's hard to get around without training or experience in the software. HubSpot is more user-friendly because of its pre-defined layouts that are easy to navigate through on your own time–no need for any outside help. Messenger bot, on the other hand, provides a lot of flexibility because it's so customizable and simple to use. It also offers simplicity that HubSpot lacks because you don't have to navigate through many tabs or pages–all your CRM data is available at one glance for easy access.
Salesforce offers unparalleled flexibility with well-organized tabs and options, but it's hard to get around without training or experience in the software. HubSpot is more user-friendly because of its pre-defined layouts that are easy to navigate through on your own time–no need for any outside help. Messenger bot, on the other hand, provides a lot of flexibility because it's so customizable and simple to use.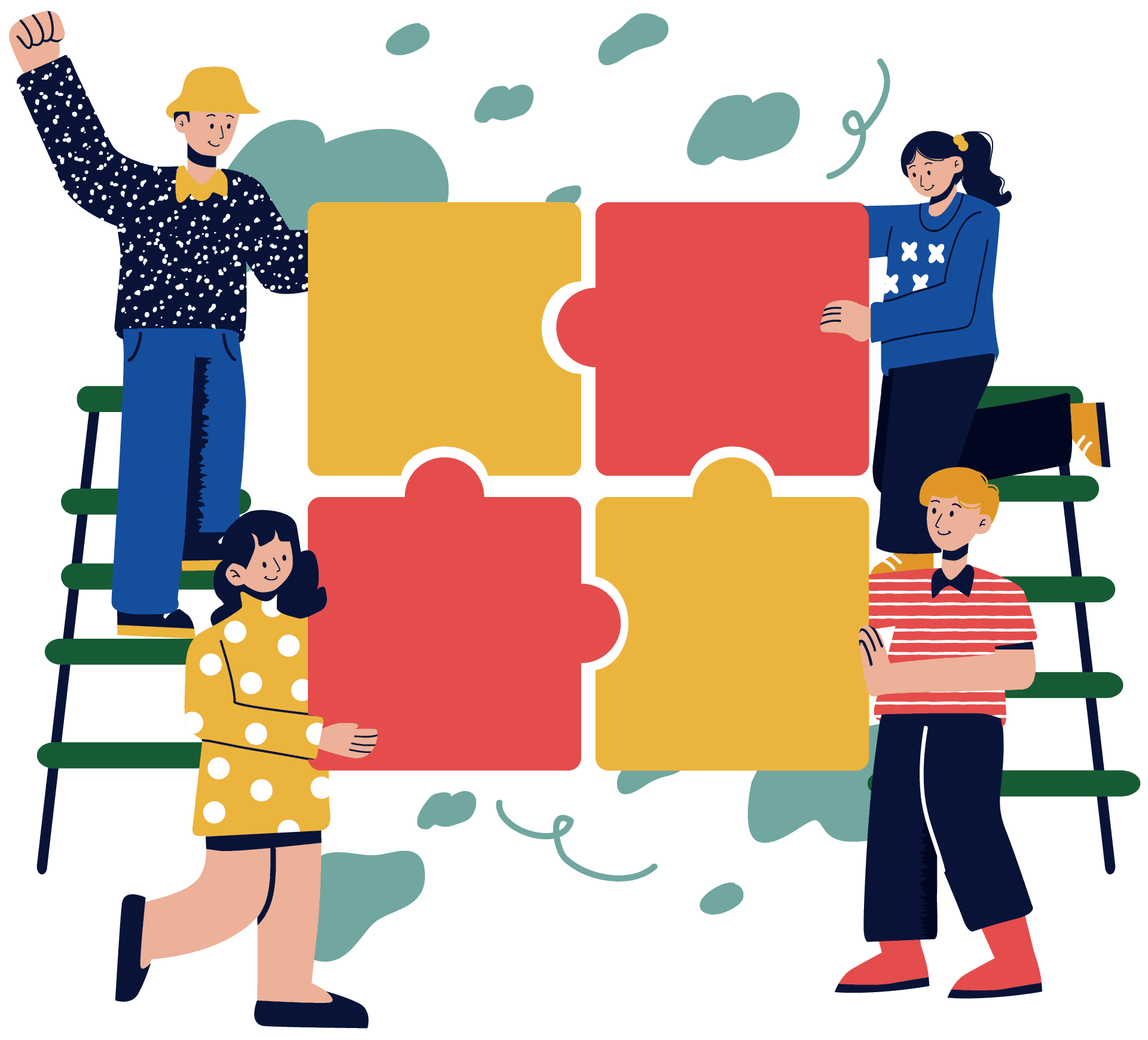 The functionality of the CRM and Salesforce are notoriously different. HubSpot CRM is a more straightforward system, while Salesforce offers an array of tools that can be used for various purposes.
HubSpot CRM allows you to enter tasks with their due date and assign them to the appropriate people or departments in your company; it also has features like lead scoring and analytics which the Salesforce platform does not offer. Salesforce, on the other hand, comes with a wide range of features that are vital for sales professionals and business owners alike – it can be used to track your leads' progress from lead generation through conversion.
Salesforce is also more customizable than HubSpot CRM; you can create custom objects, fields, and reports to meet your specific needs.
Salesforce also offers a robust set of features for customer service teams that HubSpot CRM doesn't offer – it has tools for managing cases in the system which is an invaluable asset when you have hundreds or thousands of customers with individualized support plans.
Messenger Bot, on the other hand, has a more streamlined focus on customer service. It offers an intuitive interface that doesn't require any prior knowledge of the platform to use it effectively and has features like chatbots which can handle tasks such as sending receipts or confirming flight details.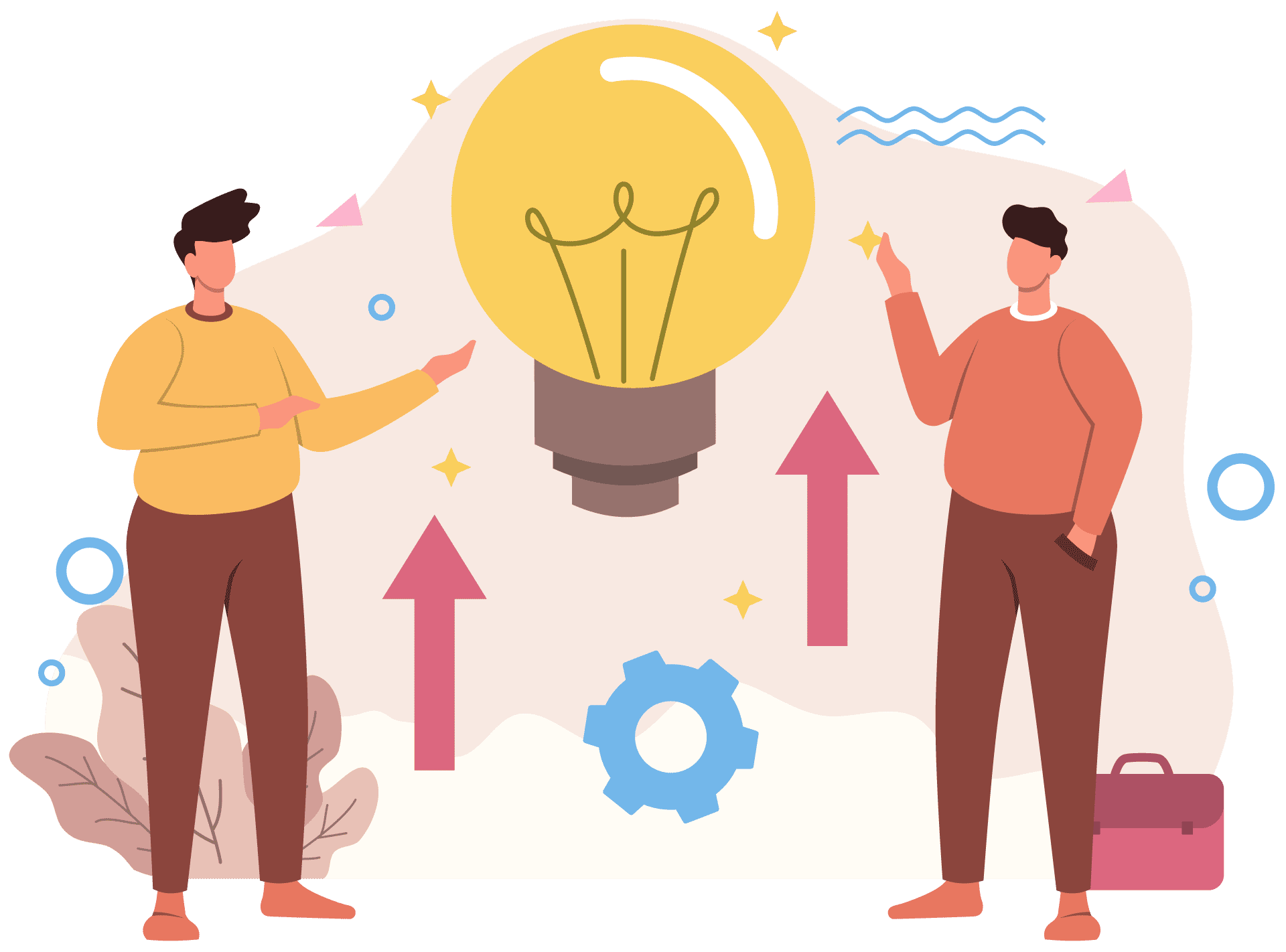 HubSpot is the go-to CRM for small businesses that can't afford enterprise resources.
HubSpot has a reputation of being intuitive to use and is great if you're not looking for advanced features.
Salesforce won't win any awards from anyone who's trying to make it easier on themselves by avoiding complexity. They take pride in their user interface, which is very powerful.
But if it's too complex for you, they have an option to simplify the user experience called Lightning Experience.
On top of this Salesforce also has a mobile app that will help make life easier on the go or in your office when you need something fast and don't want to take time out to leave.
Messenger Bot is fast, easy to use, and can be accessed from any device or browser with an internet connection. This feature makes it a great option for people who want the convenience of having all their tasks in one place regardless if they are at work, home, on vacation, or anywhere else!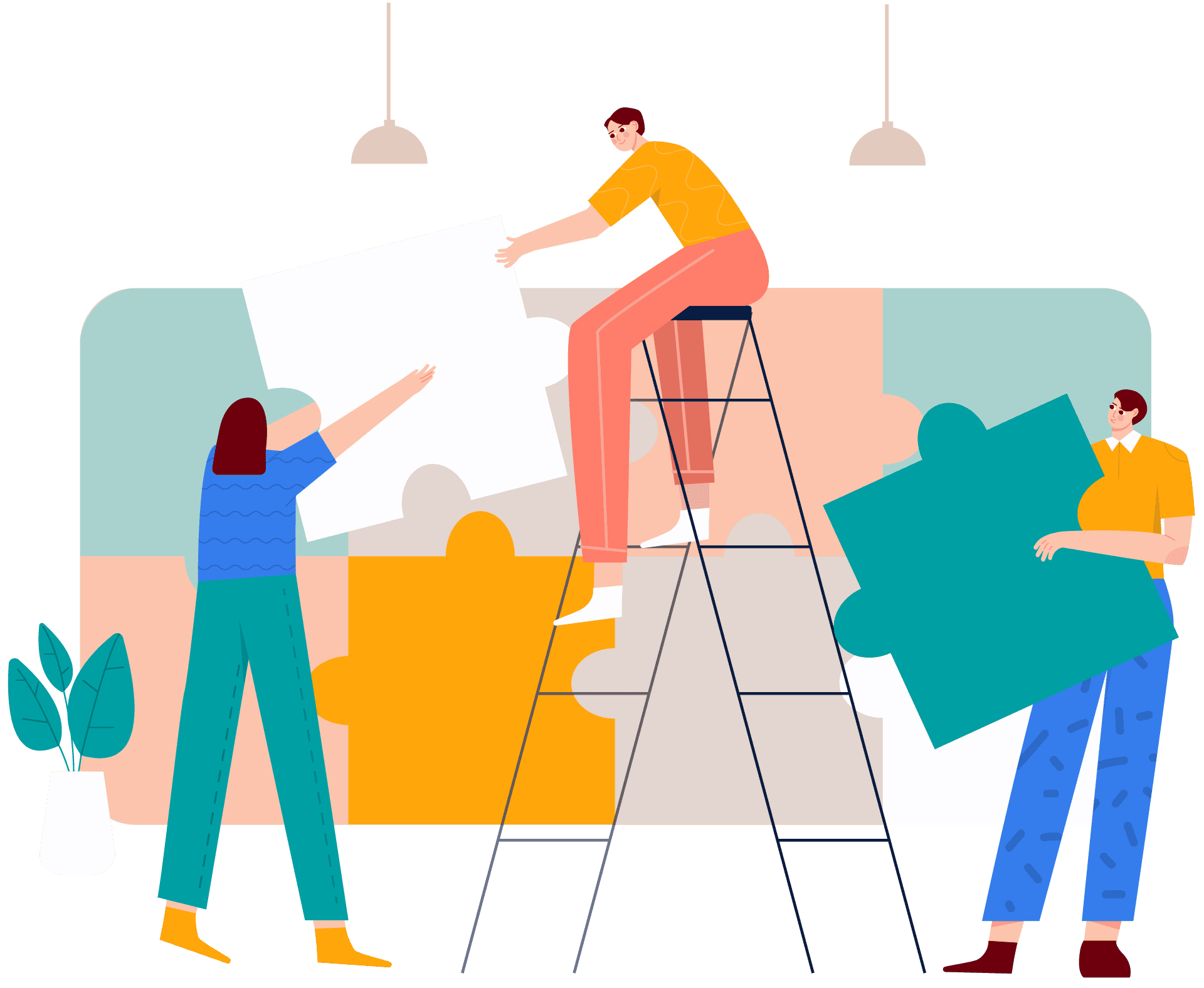 An all-in-one platform is a system that contains all the necessary tools – in one place, for an organization to perform specific functions.
Salesforce is not an all-in-one platform because it has no chatbot or email management functionality. HubSpot and Messenger Bot are both considered All-in-One platforms as they have everything you need to run a business effectively.
All-in-one platforms will allow you to save time, money, and resources by having everything together in one place. Depending on the size of your company or organization – an all-in-one platform may not be necessary. For a small business with just one or two employees, for example, it might make more sense to use their existing CRM, rather than an all-in-one platform.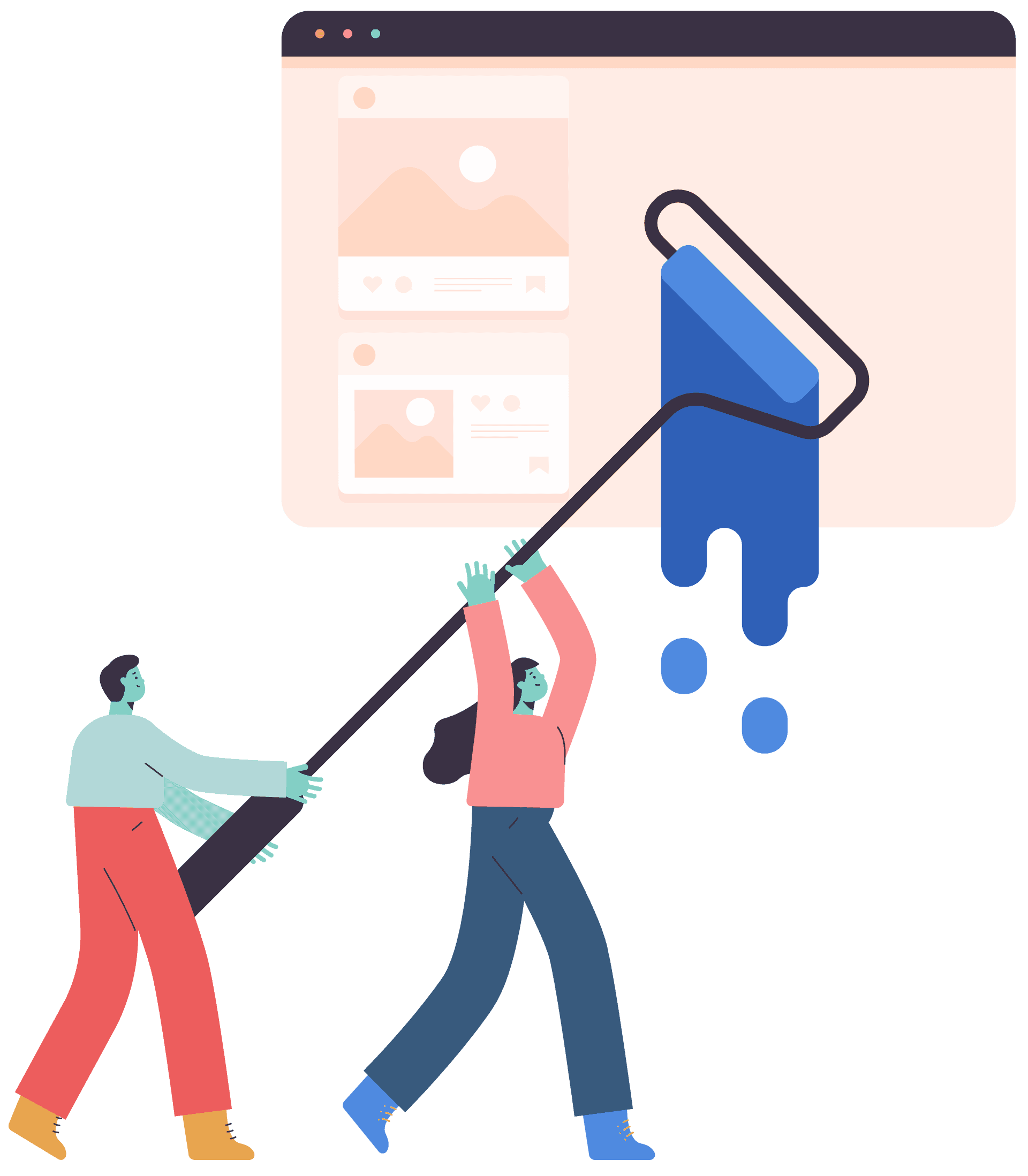 Customization:
Salesforce has the most customization. There are many options for every aspect of your dashboard, as well as a wide range of templates that you can use to build pages or configure reports and dashboards. You're not limited in what you can do with Salesforce, but it does take some time to get used to how all of the components work together.
Messenger Bot is the least customizable of these three platforms – it's nearly impossible to customize anything other than your welcome message, and you can't import any kind of data into the bot from other sources. HubSpot CRM has a few more customization options available than Messenger Bot does, but not as many as Salesforce.
Scale:
HubSpot CRM scales well for smaller businesses that want to track marketing metrics like website traffic or social media engagement — all without having to maintain an additional database to do so. It offers robust features for lead tracking and conversion rates too, which makes it easy for marketers at small companies with limited resources (or no developers) to measure how their campaigns are performing across channels on a month-to-month basis.
Salesforce is the most scalable option of these three, so it's a good choice for larger businesses with more resources and an extensive customer base to keep track of. It has features that allow you to view data from external sources like Stripe or QuickBooks online without having to import them into Salesforce yourself — no matter how many connections your company needs. Messenger Bot doesn't scale well at all – only one person can be in a chatroom at any given time, which makes it difficult if you're trying to manage different teams across multiple departments or geographies.
The HubSpot ecosystem is much more robust than Salesforce in terms of marketing automation and integrations. In addition, the data between platforms mirrors this disparity: while both have integrated Marketing Automation tools, HubSpot's CRM has a ton of additional features that allow it to be used for other purposes such as email campaigns or customer survey management.
Although Messenger Bot is new in the market, it offers a lot of features that are helpful especially to small businesses. However, it isn't as robust as the other two platforms.
Support That Scales With You
Customer support is a critical part of any CRM. With the rise in popularity of chatbots, it is important to compare each company's customer support strategies and how they can scale with your organization.
HubSpot:
-With HubSpot, you will get 24/365 access to their customer service team via phone or live chat;
-The software also includes an extensive knowledge base that covers everything from day one set up through advanced functionality items; and
-They offer training programs for new customers as well as a "help desk on-demand" where you are connected by video conference directly with experts who walk you step by step through whatever issue has arisen before giving out contact information if assistance is needed beyond what was offered.
Salesforce:
-They offer live chat and phone support that is available 24/365;
-You have access to a knowledge base, but it does not seem as expansive or easy to navigate through as Hubspot's; and
-No training program. The only assistance offered for new customers is connecting you with what they call "accountability partners" who contact you on a more personal level once per week via email or phone call. They do this until your team feels comfortable in understanding the software. As far as help desk services are concerned, there really isn't one outside of signing up for Salesforce success which costs anywhere from $50-$100 monthly depending on how many people need customer service support.
Messenger Bot:
-There is live chat offered for Messenger Bots; and
-An automated customer service bot will send you a message when it detects an error in your system or if there has been unresponsiveness during the day, but that's about all the help available through this channel. That being said, the company does offer a space to ask questions on their website which can be incredibly helpful with more basic issues.
To summarize everything from what we have learned so far: HubSpot seems to provide much better customer support than Salesforce at first glance because they are 24/365 accessible by phone and live chat while also offering training programs as well as video conference connections where experts walk you through how to navigate the software. Salesforce doesn't offer a customer support training program, but they do offer a help desk on-demand where you are connected with an expert who will walk you through whatever issue has arisen before giving out contact information if assistance is needed beyond what was offered.
With that being said, all CRMs have their pros and cons so it's up to your organization as a whole to decide which one best fits your needs. There is no right or wrong answer when comparing these two platforms; there simply exists different ones for different teams at any given time in need of new technology like this!
HubSpot and Salesforce Integration
Integrations with HubSpot and Salesforce allow for streamlined customer data entry. With the help of these integrations, you'll be able to sync your contacts from one platform to another in seconds without duplicating lists or manually adding information each time a new contact is created. When working across multiple platforms, it's helpful not to have to spend valuable resources on double-entry tasks like manual data entry and syncing – especially when it can all happen automatically via integration between two enterprise software giants!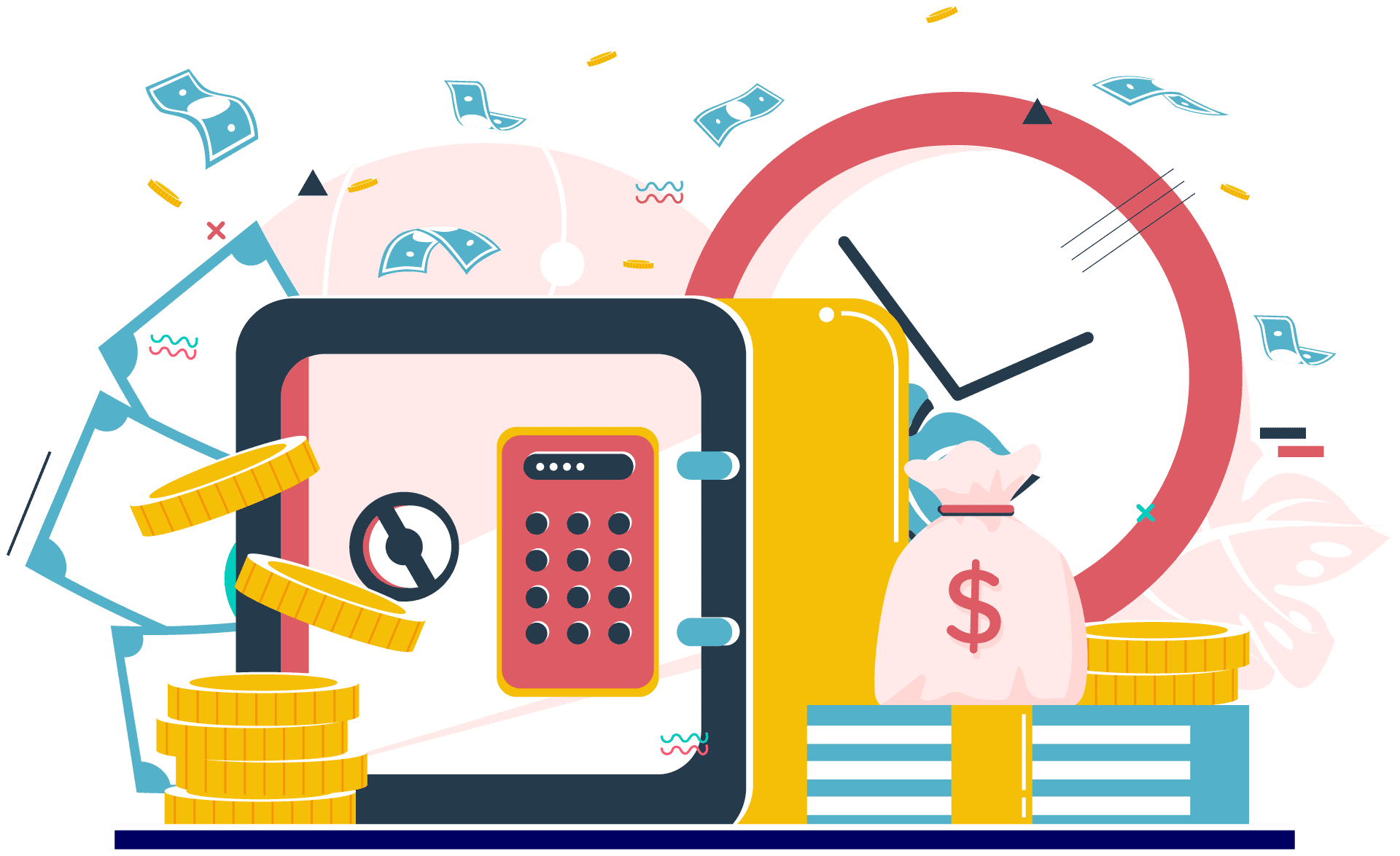 HubSpot is the most expensive CRM of them all. For a starter plan, you'll pay $45/month. For a professional plan, you'll pay $360/month. For an enterprise plan, you'll pay $1200 per month.
The monthly fee for Salesforce is an affordable option – but it's important to note that this doesn't mean they're sacrificing any features or functionality. The next four plans are very similar in cost as well so if you have a smaller team we recommend going with one of these options instead!
Essentials: $25/user/month
Professional: $100/user/month
Enterprise: $174/user/month
Unlimited: $325/user/month
Messenger bot offers a free solution – perfect for tiny businesses just starting up or those who only need basic tools like sales dashboards and email marketing templates. However, if you want to access more features you can subscribe to Messenger Bot premium. It only costs $4.99 for the first 30 days and $9.99 for the succeeding months. Messenger Bot is by far the most affordable option among the three platforms.
To summarize, HubSpot is the most expensive CRM, followed by Salesforce and finally Messenger Bot. The monthly fee for Hubspot starts at $45/month which can quickly add up to a lot of money if you're paying for more than one user. If your team has a smaller number of employees or needs only basic features then we recommend going with either salesforce or messenger bot – both are affordable options that don't sacrifice any functionality.
All three platforms offer great tools but it all depends on what your specific business needs are!
What are customers saying?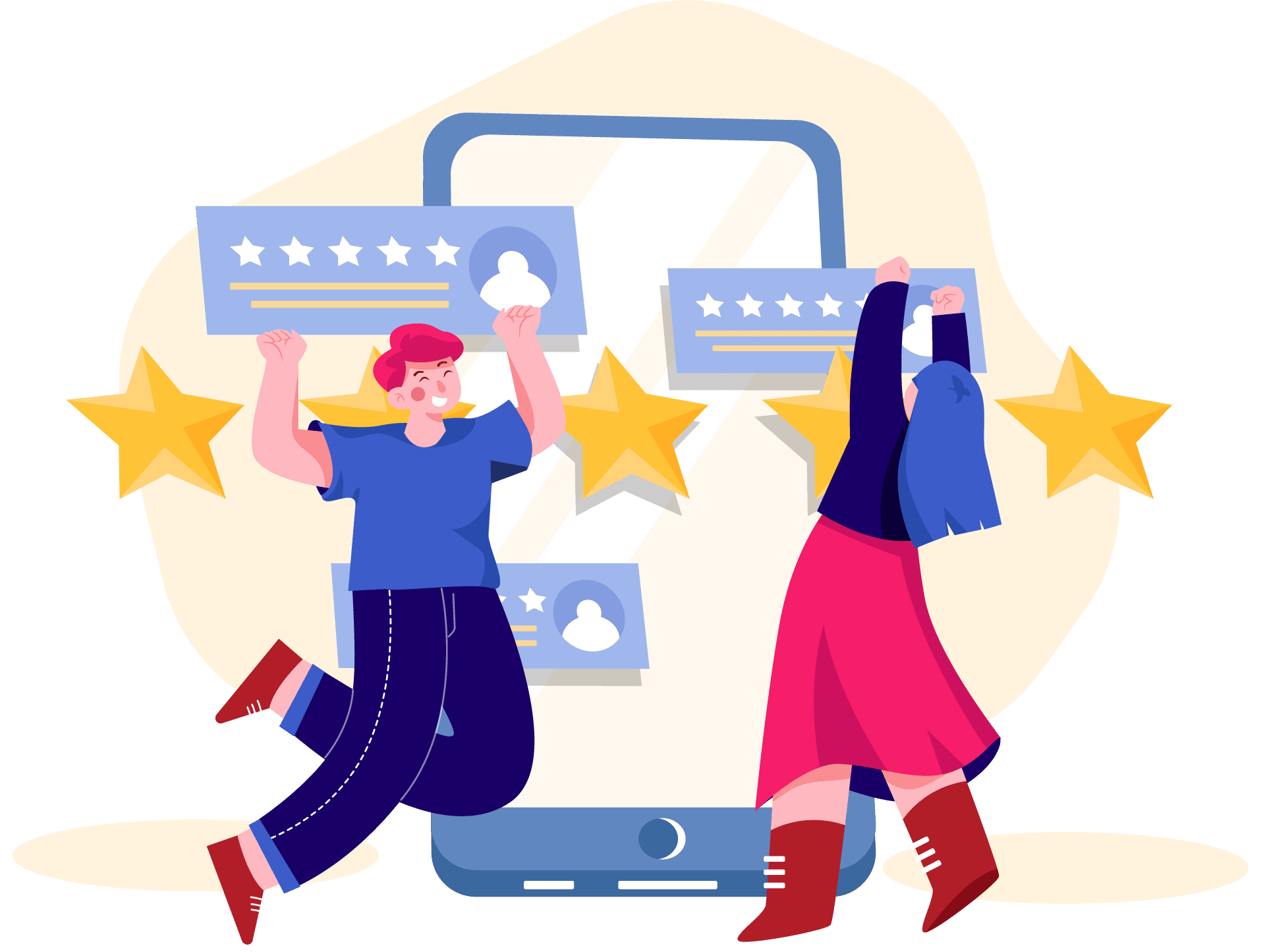 Customers love HubSpot CRM because it's easy to use and has a lot of features.
Customers like that Salesforce is free for up to 1000 contacts, but they don't like how expensive the monthly fees are after that.
Messenger Bot has customers saying things like "It works! I spoke with someone, got my question answered in less than 30 seconds" or "I'm not sure if this was just an automated response."
The best decision for your business will depend on what you need and how much money you're willing to spend. You should consider the customer reviews, pricing, features, etc. when making a CRM purchase.
HubSpot CRM is great because it has all of the features customers were looking for in a platform as well as being easy to use. Salesforce's monthly fees are too high after 1000 contacts so we don't recommend them if your company doesn't have more than 1000 people actively using the system at one time. Messenger Bot is an interesting option for small businesses.
How can you decide whether Salesforce or HubSpot is better for your business?
Your CRM platform should match the needs and goals of your business.
It's important to understand what type of data you need to make a decision, as well as which route is best if you want an all-in-one solution or if it would be better just to use email marketing features alone.
You'll also want to consider the amount of time needed for implementation and training before deciding on your CRM platform.
Are there any specific needs you have that are not being met by either HubSpot or Salesforce? If so, these other platforms may work better with what you need.
It's important to understand what type of data you need to make a decision, as well as which route is best if you want an all-in-one solution or if it would be better just to use email marketing features alone.
Some people might only see the benefits of buying and implementing one program rather than paying for two different programs. However, others might find they get more value from having both platforms because they have different needs (such as salespeople who work from home).
Which CRM should you choose?
"What is the best platform for your business?" This question can be answered by three different platforms that may suit you, depending on what type of business you have. If you're looking to manage contacts and leads as well as schedule meetings, then HubSpot CRM will probably work out better than Salesforce or Messenger Bot because it offers more in-depth contact management features like notes and reminders, but still allows for collaboration with other team members within seconds from any device. But if all you need is a way to stay in touch with prospects through email marketing campaigns – either an automated one or manual ones – then a CRM like HubSpot would be more than enough, and you can probably spare the cost of a Salesforce or Messenger Bot subscription.
HubSpot CRM offers many features that can help your business grow through marketing automation — such as email campaigns or contact management – while still allowing for collaboration on projects with other team members. This is not to say that if you're looking for a tool purely focused on lead generation then Messenger Bot will work better. The best way to find out which platform suits your needs is by assessing what type of data do you need? Do I want to manage contacts/leads as well as schedule meetings? Is my main goal in using this software just outreach?
So, when choosing which CRM to invest in, think about what your business needs and assess if this service would suit the type of data being managed within the system. The best platform for your business among these three options entirely depends on what your business needs.