Automation is an important part of the sales process because it takes away many manual tasks that are time-consuming and repetitive. The tools mentioned in this article can help you to better understand your customers, manage campaigns more efficiently, save on costs associated with traditional marketing efforts, and increase revenue by reaching out to prospects at just the right times.
SalesLoft vs Salesforce CRM vs Messenger Bot: Sales automation is the pinnacle of sales technology. It has evolved from basic email management to more advanced tools like SalesLoft, Salesforce CRM, and Messenger Bot. The three most popular solutions are very different in terms of pricing, features, and integrations. To help you make a decision on which solution will work best for your business needs, we have created this ultimate guide that compares all three products side by side!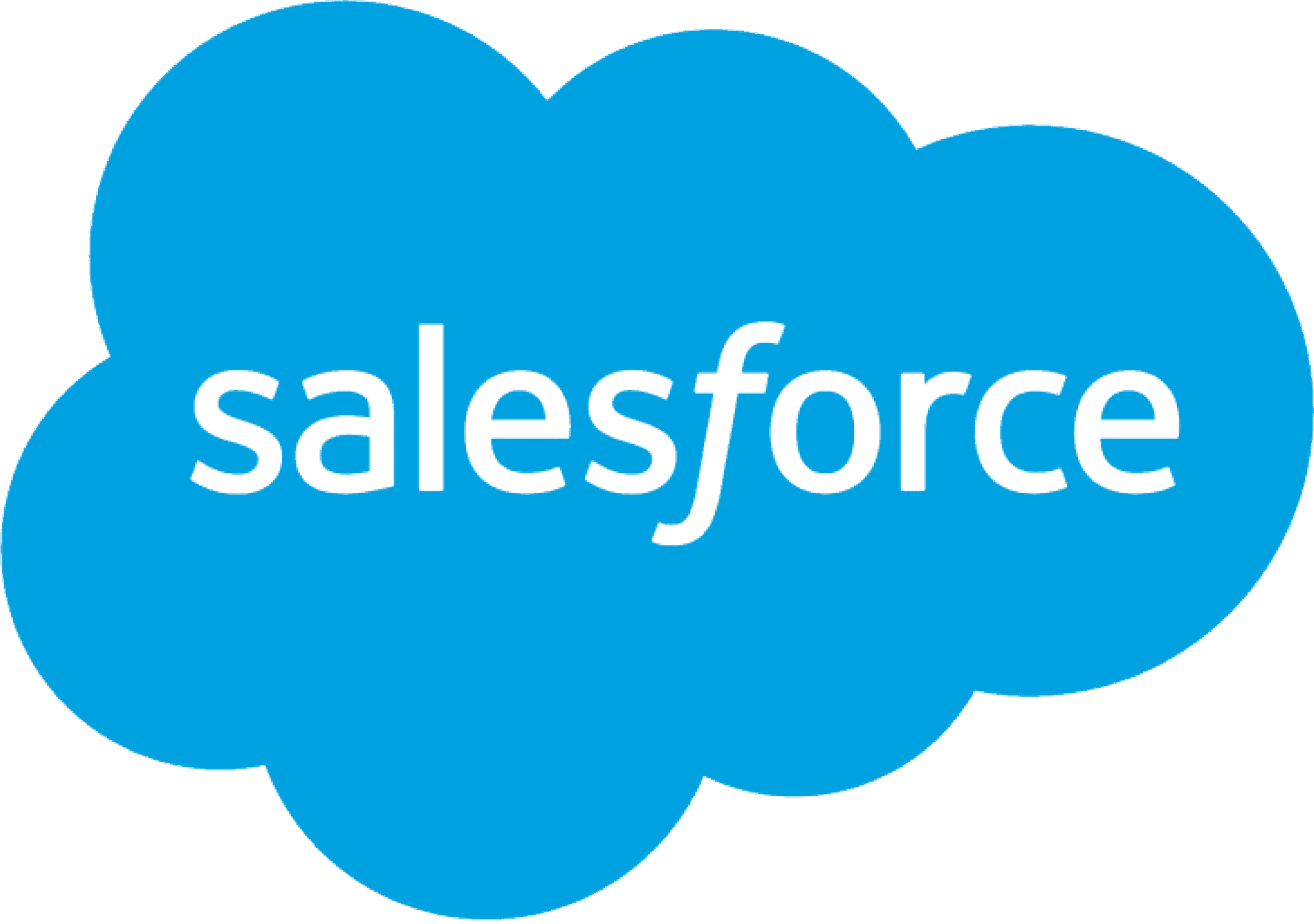 Salesforce CRM is a customer relationship management software that helps sales teams manage their leads and pipeline. The platform provides features such as lead nurturing, social selling, forecasting pipelines, etc. to help businesses increase revenue by developing strong relationships with customers
One of the biggest benefits of using Salesforce is that it offers a free trial without any credit card required. The platform provides a number of features to give businesses the tools they need to grow their customer base and learn more about them as people, not just leads.

Salesloft is a Sales Automation Software designed to help businesses drive their sales efforts. It helps companies forecast, close, and track deals in real-time so they can stay ahead of the curve with data-driven insights that are easy to understand.

Messenger Bot App has been a great addition to the sales process. Sales teams are now able to communicate with their clients more efficiently and quickly. Messenger Bot App keeps an organization's database up-to-date, which ultimately reduces the time it takes for reps to get in touch with prospects or answer questions from existing customers. Additionally, chatbots allow users to receive instant feedback on their messages, which provides them with live updates. This can help marketers and sales reps track the effectiveness of certain messages or channels.
– Keeps database up-to-date
– Improves communication with clients
– Provides instant feedback for users
Sales automation tools have become increasingly popular in recent years, with sales teams looking for ways to increase efficiency and improve their outreach. Here are the features you need to consider when comparing sales automation tools: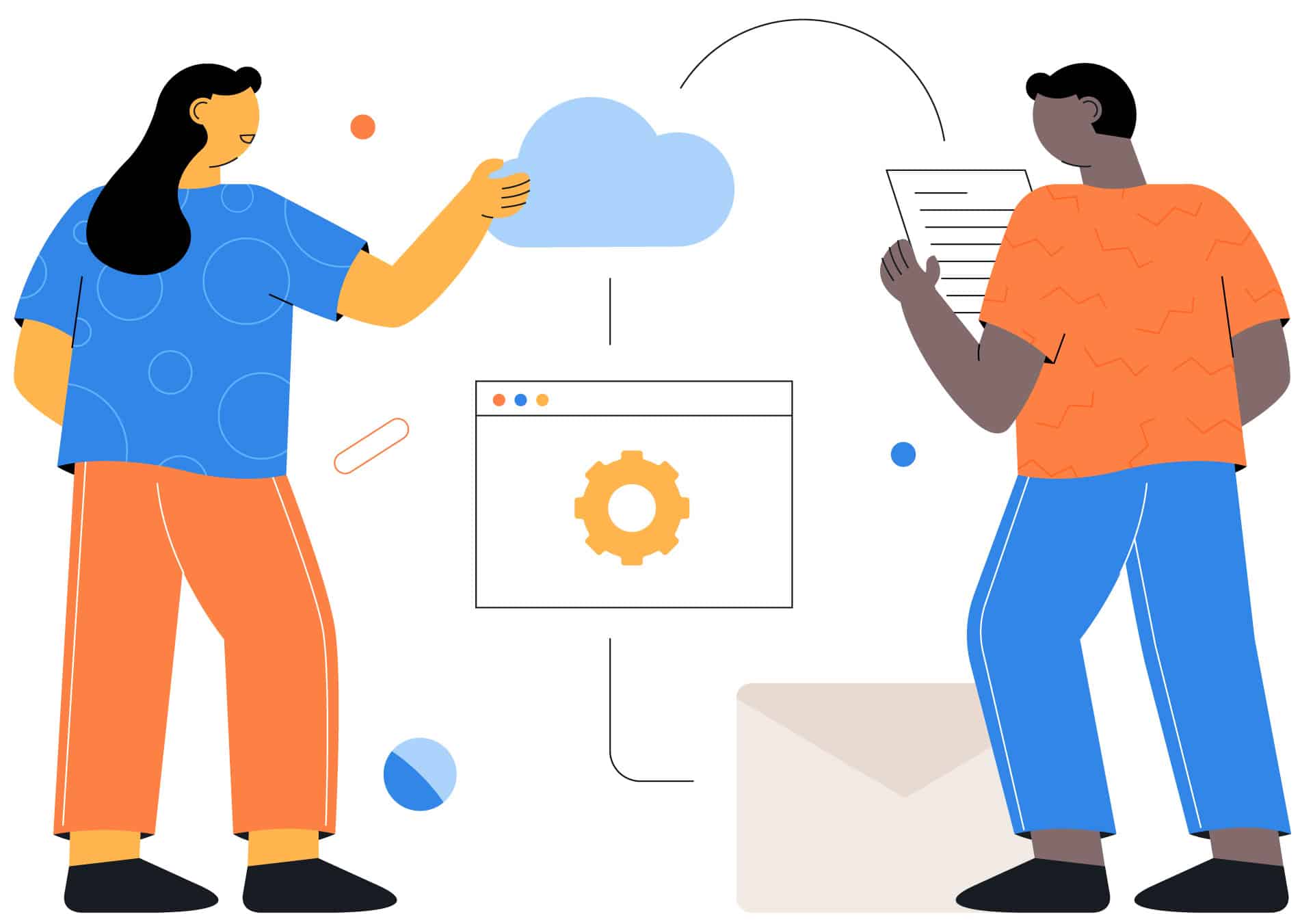 Integrations are important to the success of a sales automation tool because they allow you to:
– Increase productivity in your marketing and sales department
– Expand into new markets or launch products without expanding your team.
Salesloft integrates with  the following tools:
– Marketo
– Salesforce
– Quickbooks Online
Messenger Bot integrates with Zapier, JSON API, WooCommerce, and Google Sheets. Integrating with these apps/products will allow you to:
– Communicate with your customers easier
– Build on top of Messenger Bot's core features and add new ones very quickly.
Salesforce integrates with a wide array of apps, including but not limited to: Google Adwords, WordPress, and Facebook.
The three platforms have different integrations, but they all have a lot of potentials.
In this round, Salesloft wins with its many Marketo and Quickbooks Online integration options. Messenger Bot comes in second place because of its wide variety of integrated apps and services (Zapier, WooCommerce). Salesforce is last because of its limited integrations.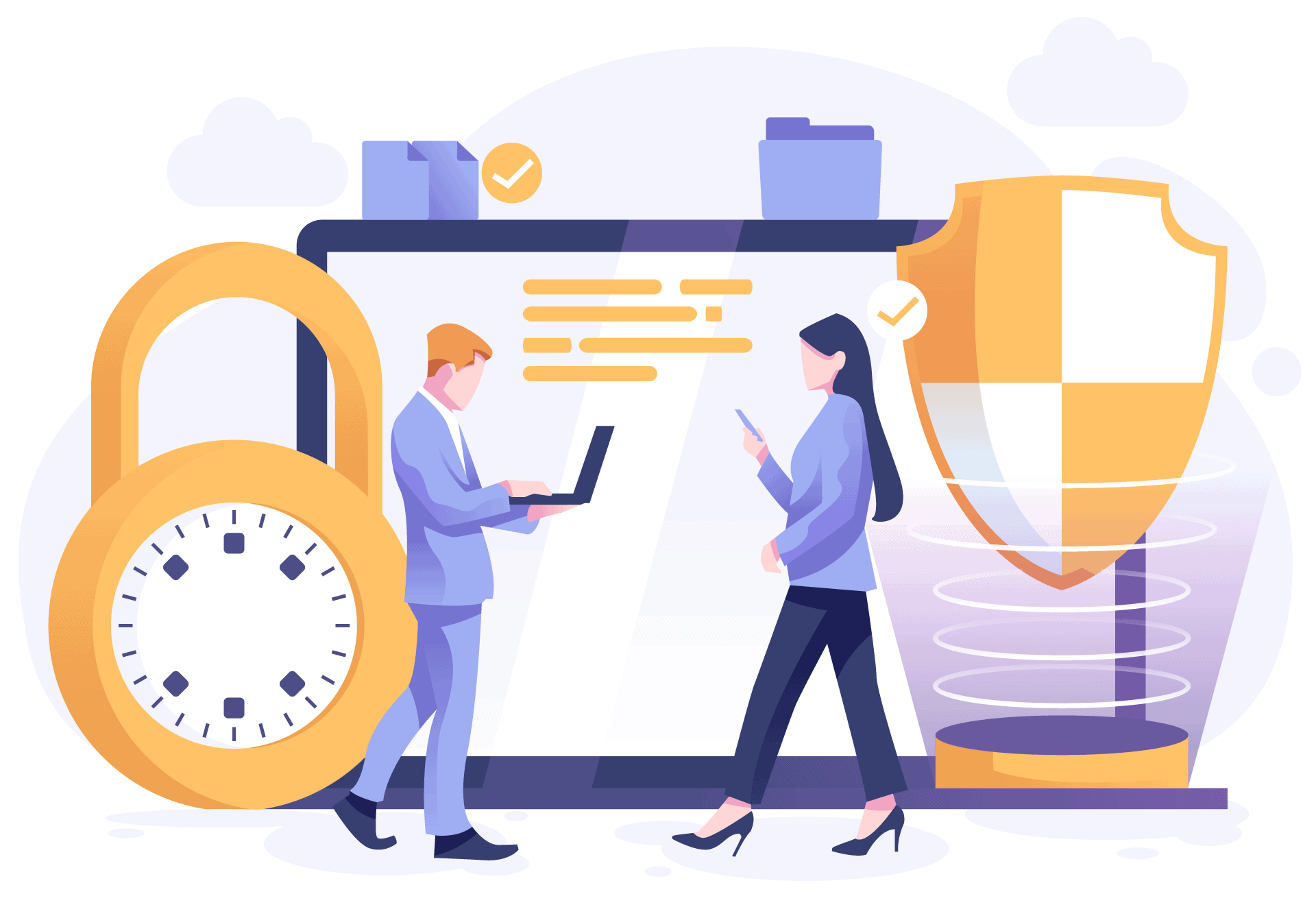 Security is important when it comes to sales automation tools.
There is a lot at stake with your customer's sensitive information and security features are key ways for you to ensure they're protected.
For example, with Salesloft it is easy to add an extra level of security by requiring users to log in via their LinkedIn profile.
This ensures that no one else can access the account and potential clients' important data. The security features of SalesLoft are very similar to those offered by salesforce.
Finally, it's important to consider the capabilities provided by Messenger Bot App for marketing purposes. While these tools aren't designed specifically as a point-of-sale platform, they do however provide you with another way to communicate with your prospects. Messenger Bot's security features are fairly basic and don't provide your prospects with any sort of personalized experience.
It's important to find a tool that provides you with both convenience and peace of mind when it comes to protecting customer information. (Write a verdict.) Among the three platforms, Salesloft offers the best security features.
Sales automation tools are essential to any successful business, but they must be paired with powerful marketing strategies if you want them to work effectively.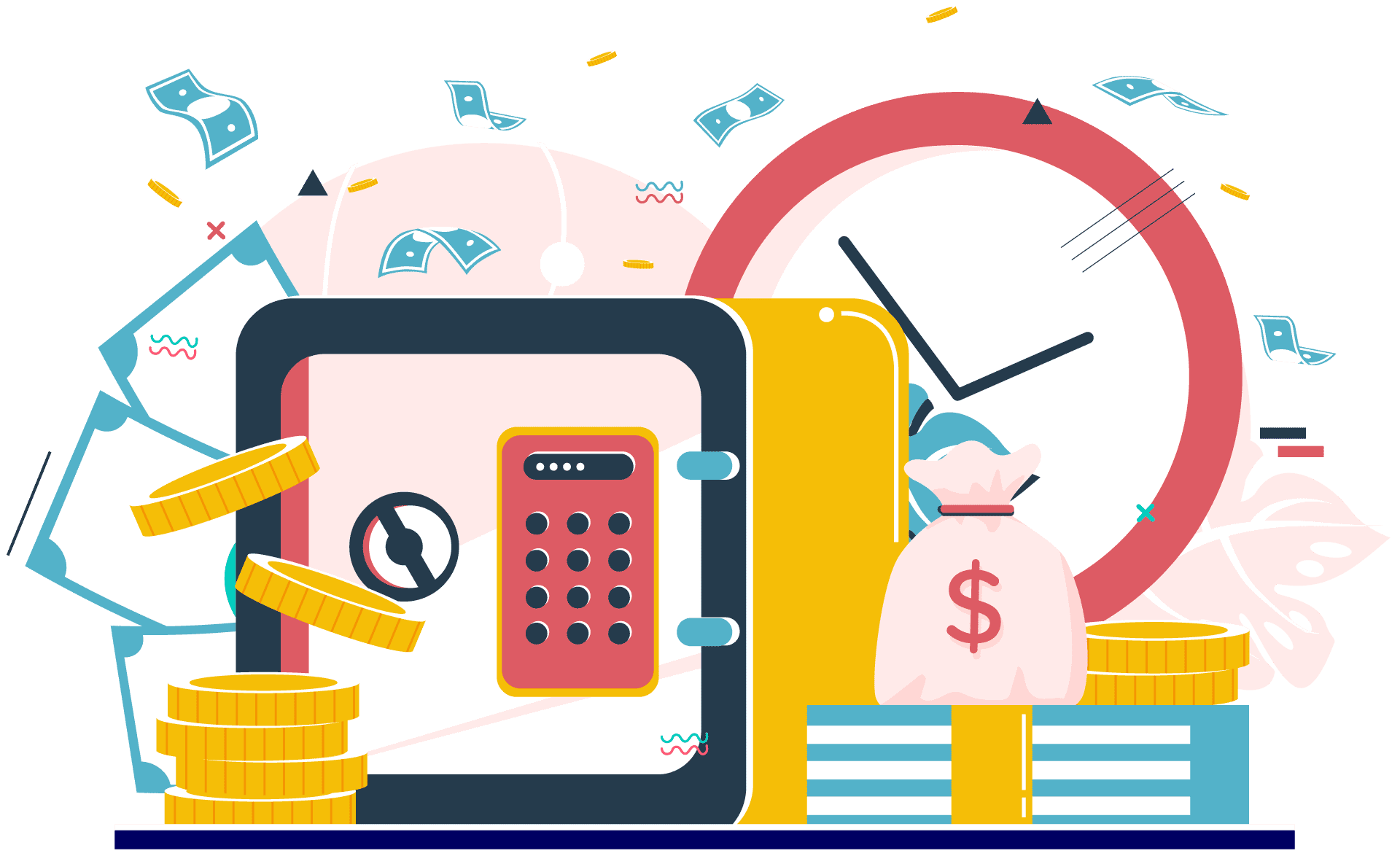 Pricing for these tools is a key difference that you should be keeping in mind. Most of the sales automation tools are affordable, but some of them are more expensive than others.
Pricing in Salesloft depends on the features you'll use where you have to request a quote for the complete list of features available.
Salesforce CRM is priced on a per-user basis which can be very expensive if you're just starting out with your business and only have one or two team members. The price starts at $25/user/month.
Messenger Bot has three pricing plans to choose from, depending on your needs. The Premium plan is $24.99/month but can go as low as $4.99 for the first 30 days in a limited time offer.
In terms of pricing, Messenger Bot is the best deal, but if you want to use the most advanced features of these tools – Salesforce CRM will be your best option.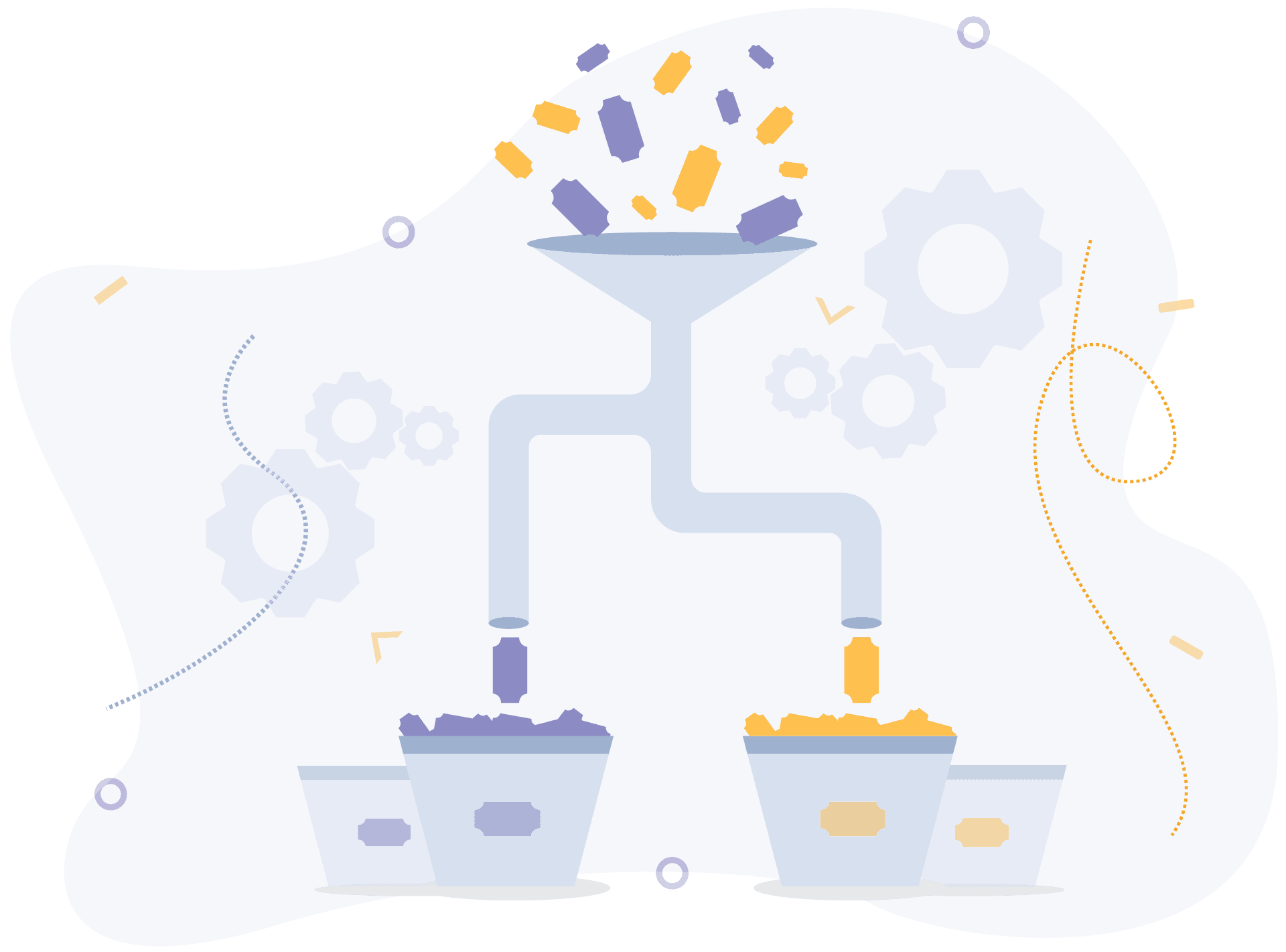 Automation is one of the greatest features that a sales tool can provide. With automation, you don't have to follow up with leads manually and lose context since everything is done in an organized manner. Salesforce has its own set of automation tools which it calls "Workflows". You can automate almost anything using these workflows: sending emails, connecting on social media, adding leads to a specific list. SalesLoft is one of the best when it comes to automation and has hit multiple big companies in Atlanta such as Coca-Cola and Cox Media Group because they fully support their sales team by providing tools that make them more efficient.
On the other hand, Messenger Bot is a new tool that helps you automate your sales by using Facebook Messenger. You can send messages to leads, get them started with the product, and share content all from within Facebook Messenger without leaving it at all. It's very easy for someone to use since they already have a profile on one of the biggest platforms in the world.
For this round, SalesLoft takes the lead. While Messenger Bot is a new tool that has huge potential, Salesforce lacks in automation as it doesn't have any automated email templates and only provides workflows for very specific tasks such as approving an expense report or updating sales forecasts. This can be overcome with Zapier but not everyone knows how to use it, so it puts Salesforce at a disadvantage.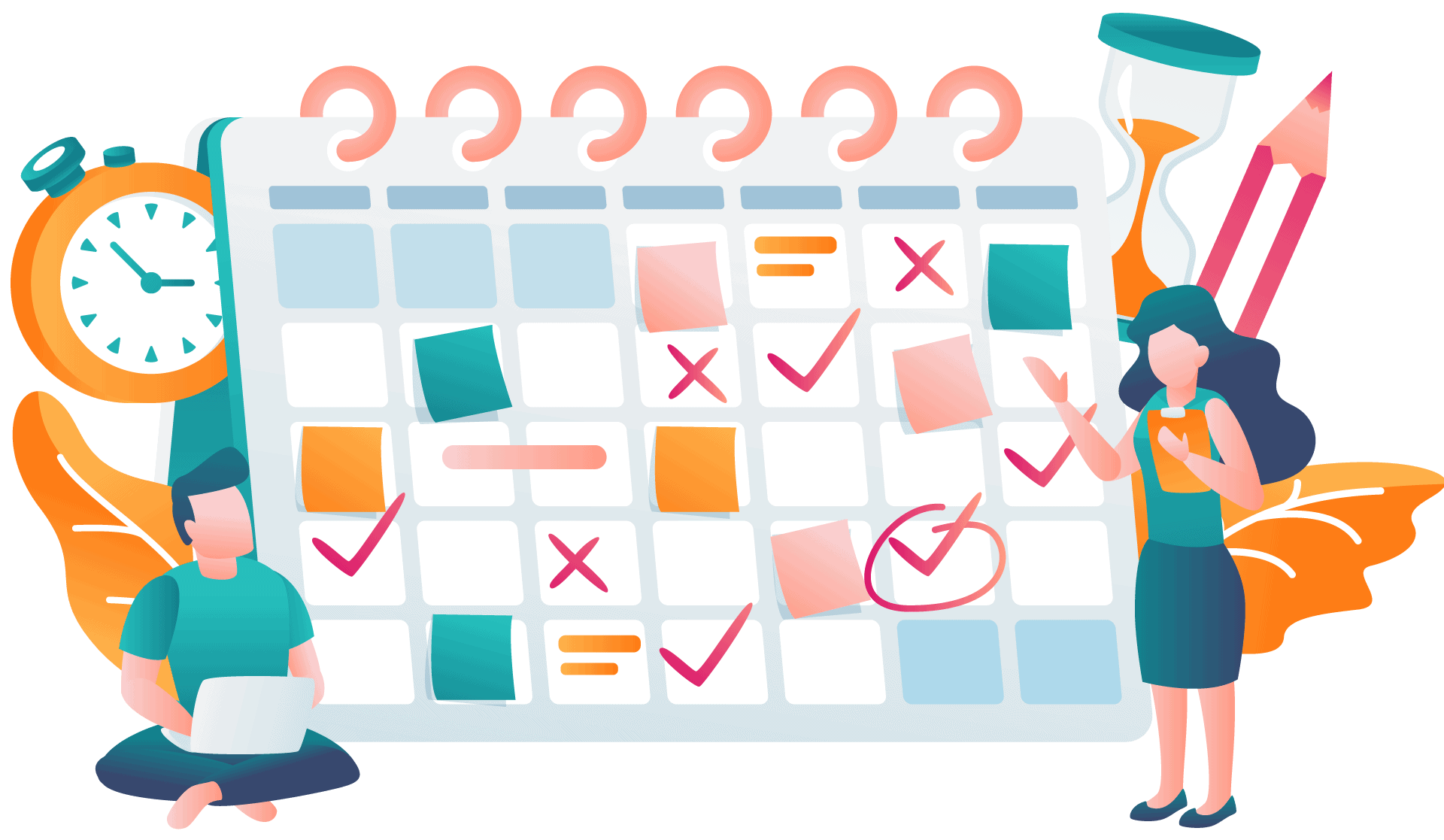 Scheduling is a very important aspect of the sales process. Without it, you would be required to track and add follow-ups into your calendar manually which could take up lots of time that should instead be focused on other aspects such as prospecting or nurturing leads.
Scheduling in Salesloft is pretty simple. You can use the scheduler to organize calls, meetings, and events. If you are not signed in to your account then there is a popup that appears asking if you would like to schedule an event for this time or set up a call now instead of later.
Scheduling in Salesforce requires no login but will require some more work on your part. You can use Salesforce's free appointment scheduler to create events and meetings with the click of a button. This will send out an email confirmation to all attendees so you don't have to worry about making sure everyone knows when their meeting is scheduled for if they do not check their emails often enough.
Scheduling in Messenger Bot is very simple. You can set dates and times for campaigns, auto-responding, email sequence, and more without ever having to leave the Messenger Bot platform. Scheduling in Messenger Bot is extremely beneficial because you are not required to switch between platforms or leave the messenger platform.
In terms of scheduling, Messenger Bot is the easiest to use and has many more features than Salesloft or salesforce.
Messenger Bot also provides users with an automated workflow builder which allows you to automate your entire customer support process. You can even create custom buttons, messages, menus, workflows for any specific task.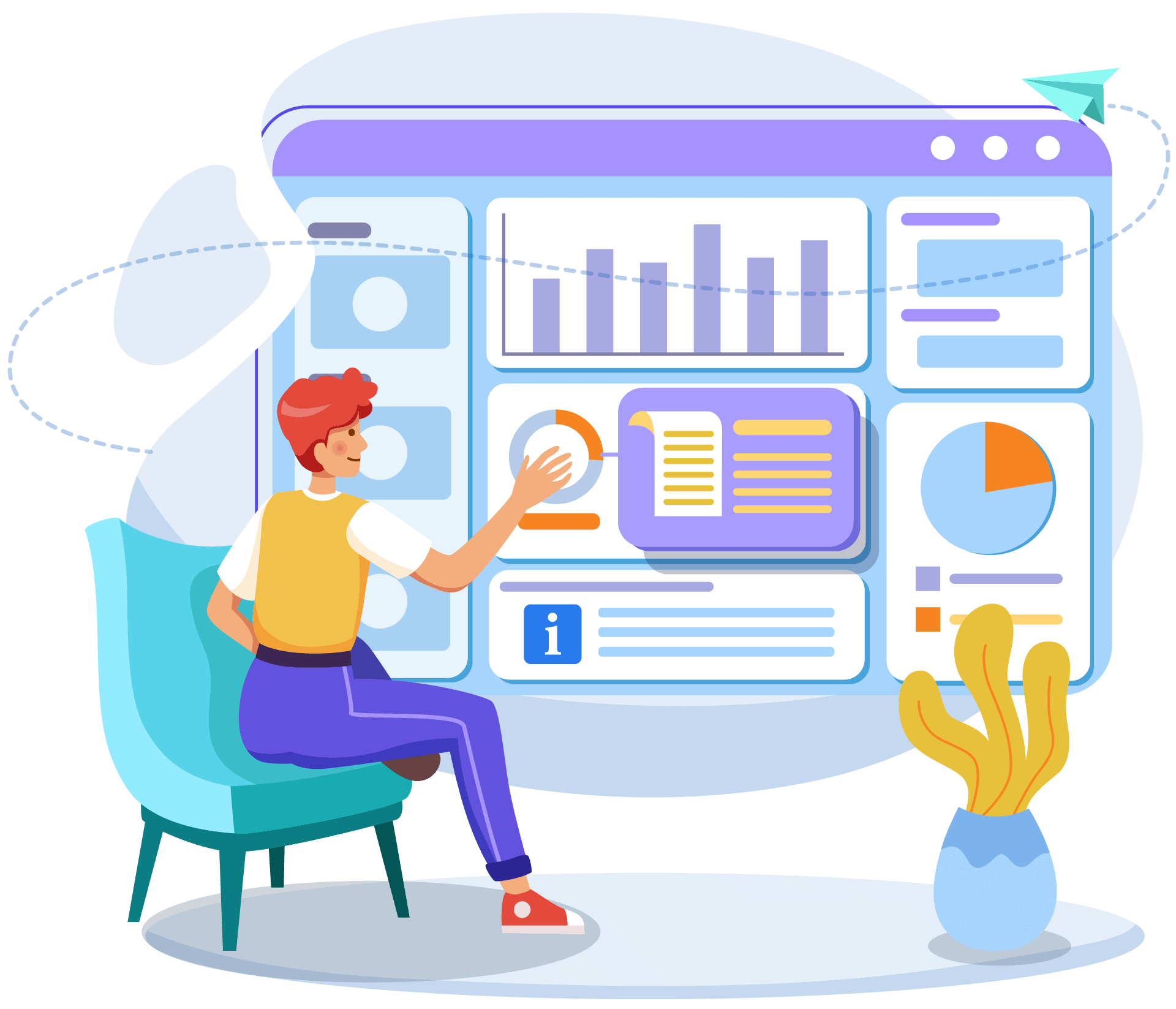 Analytics and reporting are important because it provides an insight into which deals are closing and why. Having access to this information allows for a company to take action in order to improve the future performance of their sales teams.
SalesLoft, Salesforce CRM, and Messenger Bot all provide analytics reports that give insights into how your team is performing on a daily basis as well as a weekly basis. While all three platforms provide some level of reporting, SalesLoft and Messenger Bot allow for the most in-depth analytics reports due to their creativity with features like funnel tracking and email activity performance.
Salesforce CRM's reporting is more general compared to the other two platforms because it only provides insight into how many deals were won or lost on a weekly basis. While Salesforce CRM does provide an email activity report, it only provides insight into how many emails were sent and not information about whether those leads converted to opportunities.
Salesforce's analytics and reporting is best for users who want a very general idea of how their teams are performing. If you're looking for more detailed analytics and reporting, Messenger Bot or SalesLoft's platforms would be better suited to your needs.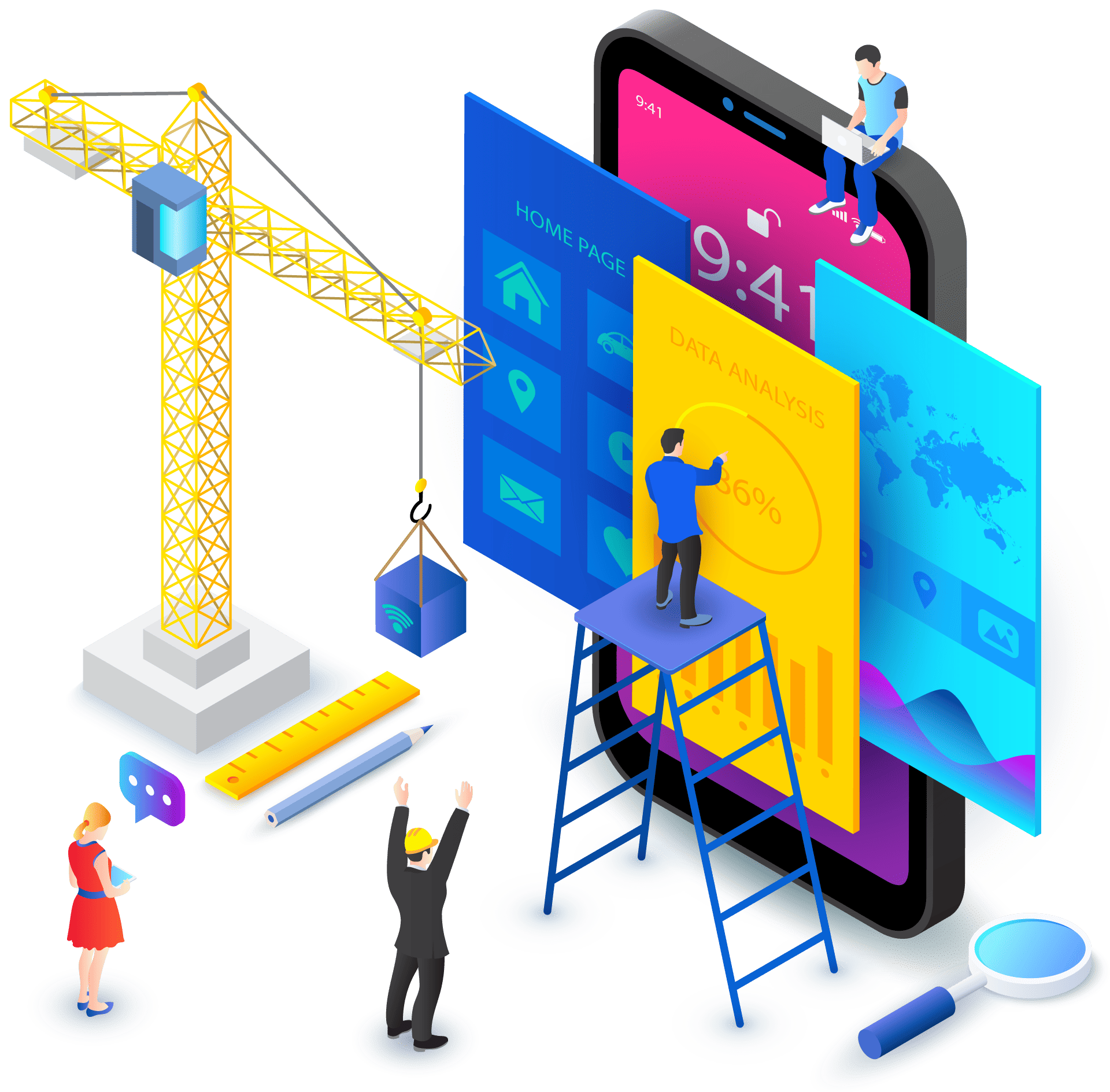 Mobile app access is important because it allows you to access your sales data and complete work on the go. Platforms with mobile app access allow you to view emails, send follow-up messages, and schedule meetings on the go. Salesforce's platform is incredibly helpful for this because they also provide a 'Lightning' feature that allows users to create new opportunities with clients right from their phones in less than 60 seconds.
Salesloft's mobile app access, which is available for iOS and Android, allows users to view sales pipelines and manage their accounts. Salesforce's mobile app access also has a dashboard where you can see your KPIs at any point in time. Messenger Bot App doesn't have a mobile app yet.
In terms of mobile app access, Salesloft wins this round because they have more features and greater access to information on the go. Salesforce, on the other hand, comes with a Lightning feature that allows you to create new opportunities in less than one minute.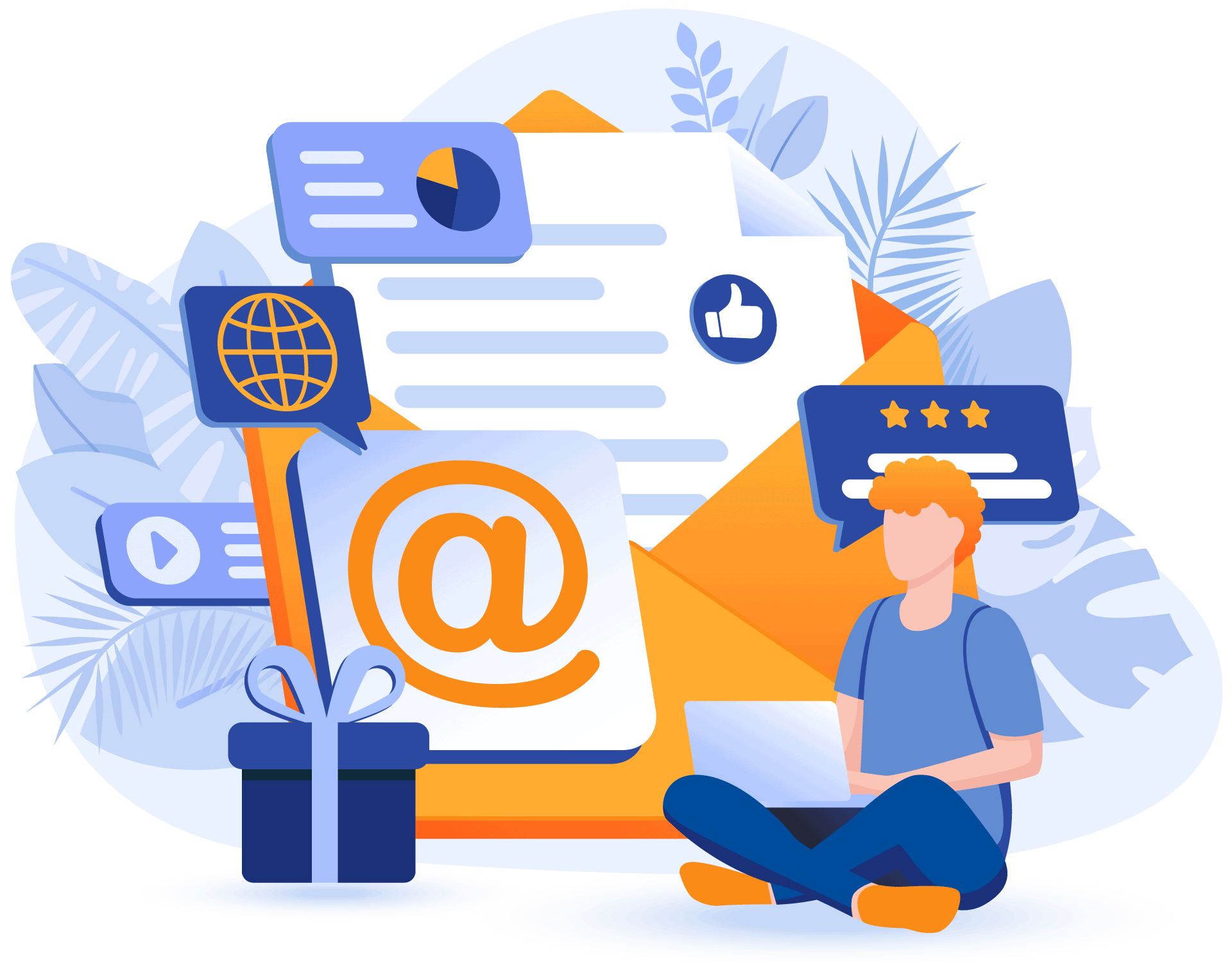 Email integration is vital for sales automation. Emails are still the most popular way to communicate in business, and they're an important part of selling.
SalesLoft includes full-email tracking capabilities which ensure that you know when your emails have been opened by potential customers or leads. Salesforce CRM also offers email integration, but it doesn't provide email-tracking features. Messenger Bot can be used to send messages directly from your Gmail account and includes a number of other automated capabilities that you should look into as well.
Strong email integration features are important to look for in a sales automation tool. In this round, SalesLoft and Messenger Bot come out ahead. Salesloft's full-email tracking capabilities are particularly good, while Messenger Bot offers other automated features that can be extremely useful.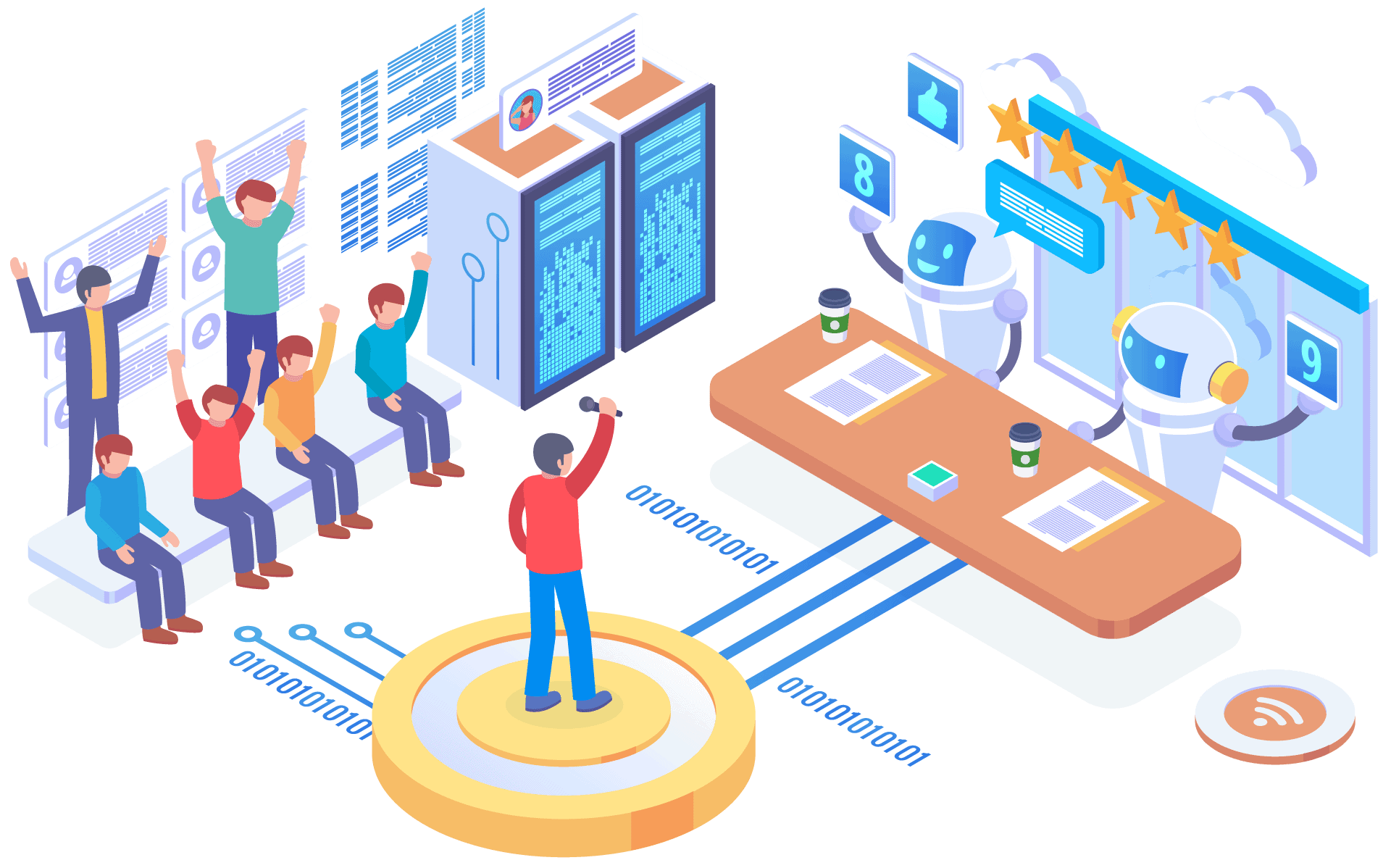 Lead scoring is an essential part of any sales process, but especially with the rise of inbound marketing tools. In fact, it's common for a company to have so many leads that they can't possibly follow up on them all. The problem is your best prospects are likely buried amongst those who aren't ready now to buy from you – and those people sap your resources and energy.
The solution is to use a lead scoring model that can automate your process, so you know which leads are more likely to buy from you based on their behavior over time. For example, if someone downloads an ebook about content marketing, but doesn't go on further – they don't have the proverbial gun held to their head to buy from you. On the other hand, someone who reaches out to your sales team directly and engages in a conversation may be much more likely to convert into a customer.
Lead scoring models try to predict future behavior based on past activity – so they're actually predictive analytics tools for leads!
Salesloft uses predictive analytics to identify who your best leads are based on their behavior over time. Their lead scoring model is easy to set up and provides a good framework for analyzing the data that will give you more insight into how likely someone is to buy from you at different stages of the buying process.
Salesforce has one of the best lead scoring tools on the market, which integrates with email and CRM. It's easy to set up and use – plus it has a lot of other great features like reporting so you can track everything related to your sales process or pipeline at different stages.
They also have an awesome sales analytics platform that helps you identify trends as well as being able to compare the performance of different divisions or regions. Messenger Bot App is a great tool for small businesses who want to automate lead scoring and email marketing, but don't have a large budget. Their website has plenty of tutorials so it's easy enough to use – plus they have excellent support if you run into any problems.
Overall, the platform with the best lead scoring features is Salesforce, but if you need something more affordable Messenger Bot is your best bet.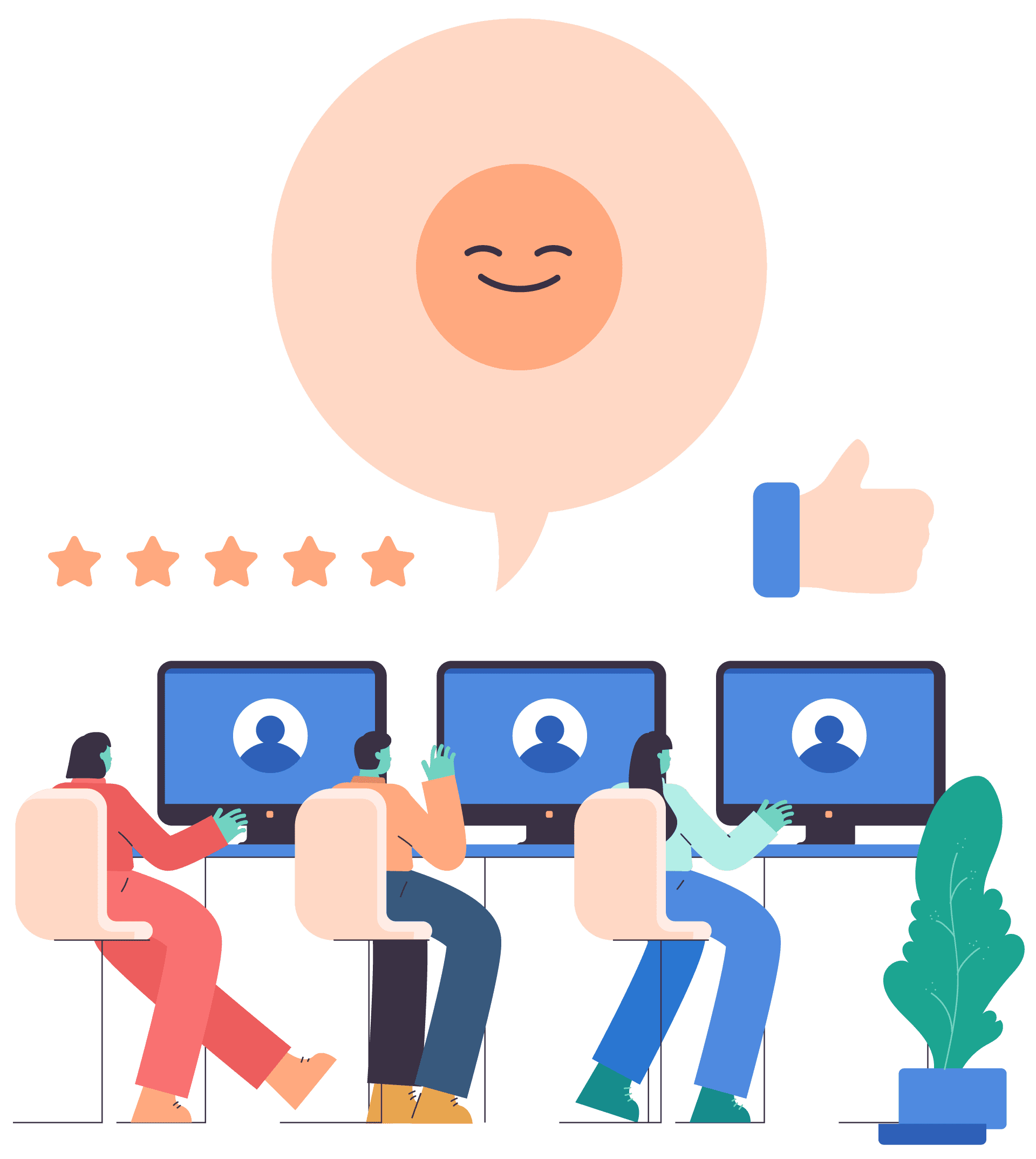 Syncing your CRM data is crucial for an effective sales automation tool. It's the main goal of data integration between your CRM and SalesLoft or any other marketing automation platform because it enables marketers to create meaningful segments that are based on real users who visited their website.
Without CRM integration, you might end up with useless segments. For example, if your marketing automation platform is not able to track visitors from paid campaigns who have come in contact with a sales rep on the phone – there's no way for marketers or sales reps to find these people and follow-up accordingly. The same applies when you introduce Salesforce and Messenger Bot to your marketing strategy: you need to sync all of these tools in order to get the most out of their capabilities.
Salesloft allows you to sync all of your SalesLoft contacts, email history, and social media conversations into a CRM. With Messenger Bot App, users can't integrate with a CRM platform yet because it is a new tool. Salesforce is a CRM platform itself.
In summary, Salesloft allows for CRM sync, Messenger Bot App can't do it yet but is expected to soon after its release. SalesForce has the capability built-in and doesn't need any additional integrations.
Salesloft vs Salesforce Inbox
Salesforce inbox is a tool that performs the following functions:
Salesloft inbox is an all-in-one sales software designed to help BtoB companies find and engage prospects, qualify leads (leads), identify decision-makers, and close deals. It's also known as Inside Sales Technology. The price for this service starts at $50 per month.
Compared to Salesloft, Salesforce Inbox is more expensive and has fewer features. It's a great tool for bigger companies who want to use advanced automation and need complex sales processes, but not necessarily the best choice if your company is small or growing quickly.
Salesforce Engage vs Salesloft
Salesforce Engage is a native app that allows marketers to discover personalized contact information. It also gives the ability to track social profiles, emails, phone numbers, and more all in one place with Salesforce integration.
Salesloft, on the other hand, is a sales engagement platform that helps with lead generation, marketing automation, and in-depth analytics. It is known for its excellent customer success team who will help you through the onboarding process to learn how it works best for your company.
The biggest difference between Salesforce Engage vs Salesloft is their integrations capabilities. While both are well known for their customer success, Salesloft allows you to integrate with HubSpot CRM whereas Engage can only be integrated with SFDC.
Salesforce High-Velocity Sales vs Salesloft
Salesforce High-Velocity Sales is a sales acceleration platform that provides real-time insights to close more deals faster. Compared to Salesloft, Salesforce High-Velocity Sales is more focused on providing insight into your sales data with built-in analytics that can assist in better decision-making.
Salesforce High-Velocity Sales provides you the whole picture of what's happening in your business, not just individual metrics to understand performance. It also integrates seamlessly with the most widely used CRMs like SugarCRM and Hubspot.
Salesforce High-Velocity Sales is best for mid-market companies with annual revenue of $20 million or more.
On the other hand, Salesloft is a next-generation sales platform powered by AI which makes it easy to automate your day-to-day selling tasks like appointment setting, lead scoring, automated emails, etc.
Who's more expensive? Salesforce CRM or SalesLoft?
In terms of cost, Salesforce CRM is much more expensive than SalesLoft. It's not unusual for businesses to spend over $300,000 on a license with SalesForce.
On the other hand, if you're looking to create automated sales prospecting tools and engagement workflows at an affordable price tag, SalesLoft is your best bet.
SalesLoft doesn't have any required contracts or large upfront fees so it's ideal for small businesses who only need the basic features that Salesloft has to offer.
Which software includes more/better features?
Among the three platforms, Messenger Bot has the most features and capabilities. SalesForce is a close second, while Salesloft is third. The number and usefulness of features in a sales automation tool are what make it stand out. The more features the tool has, the better its ability to meet your business' needs for managing leads and prospects.
Bottom Line: Which is Better – Salesforce CRM or SalesLoft?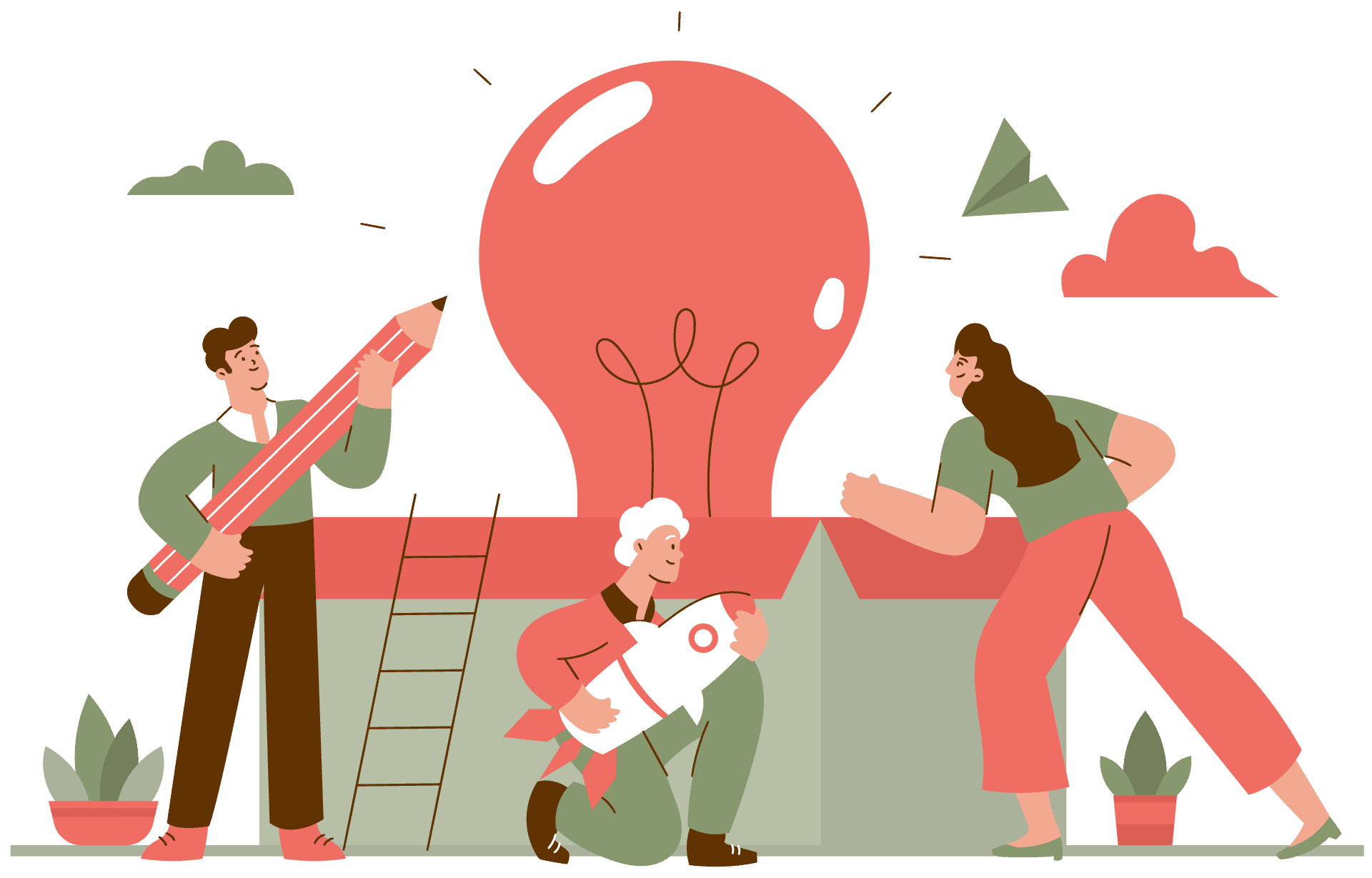 The three platforms offer different sets of capabilities that address specific user requirements in sales automation tools. Messenger Bot is best suited for users who need to automate their sales processes. SalesLoft is best suited for users who need to manage a large number of leads and prospects, while SalesForce has an abundance of features that can help you in marketing automation tasks.
Choosing a sales automation tool can be tough. However, you can always refer to our sales automation tool comparison matrix and Salesforce CRM vs Messenger Bot: Which Is Better – The Ultimate Guide To Sales Automation Tools for help in making an informed choice.