How To Connect Messenger Bot To Facebook Page
First, go to your browser and enter start.messengerbot.app and you will be directed to its login page.

Second, your login page of the Messenger Bot will appear on the screen. Third, Enter your credentials to begin.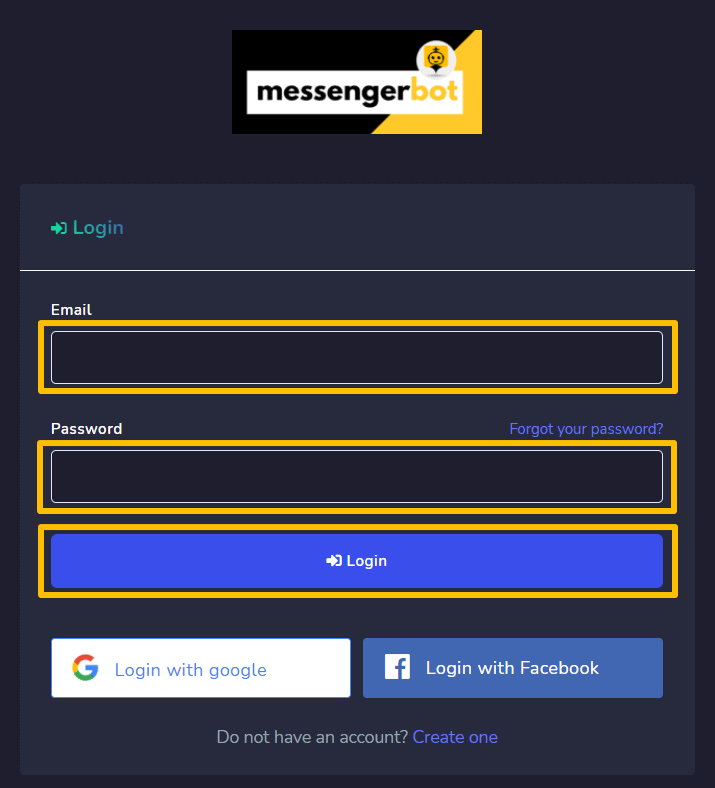 Note: If your account doesn't exist yet. You need to click Create one option from the login page to create your Messenger Bot account.
You can also use Login with Google or Login with Facebook options from the login page.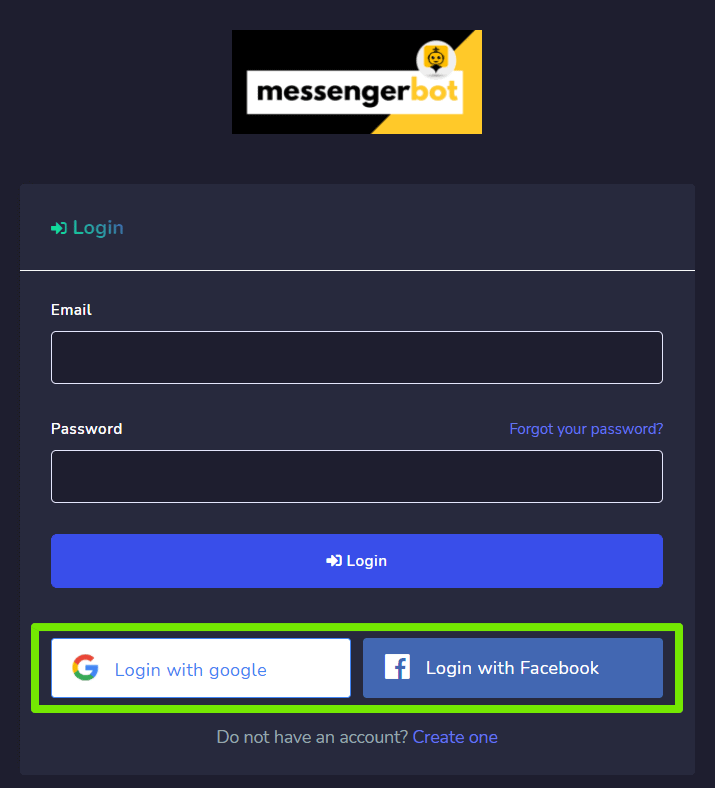 This is the default view or the Dashboard of the UI that appears on the screen after you log in to your Messenger Bot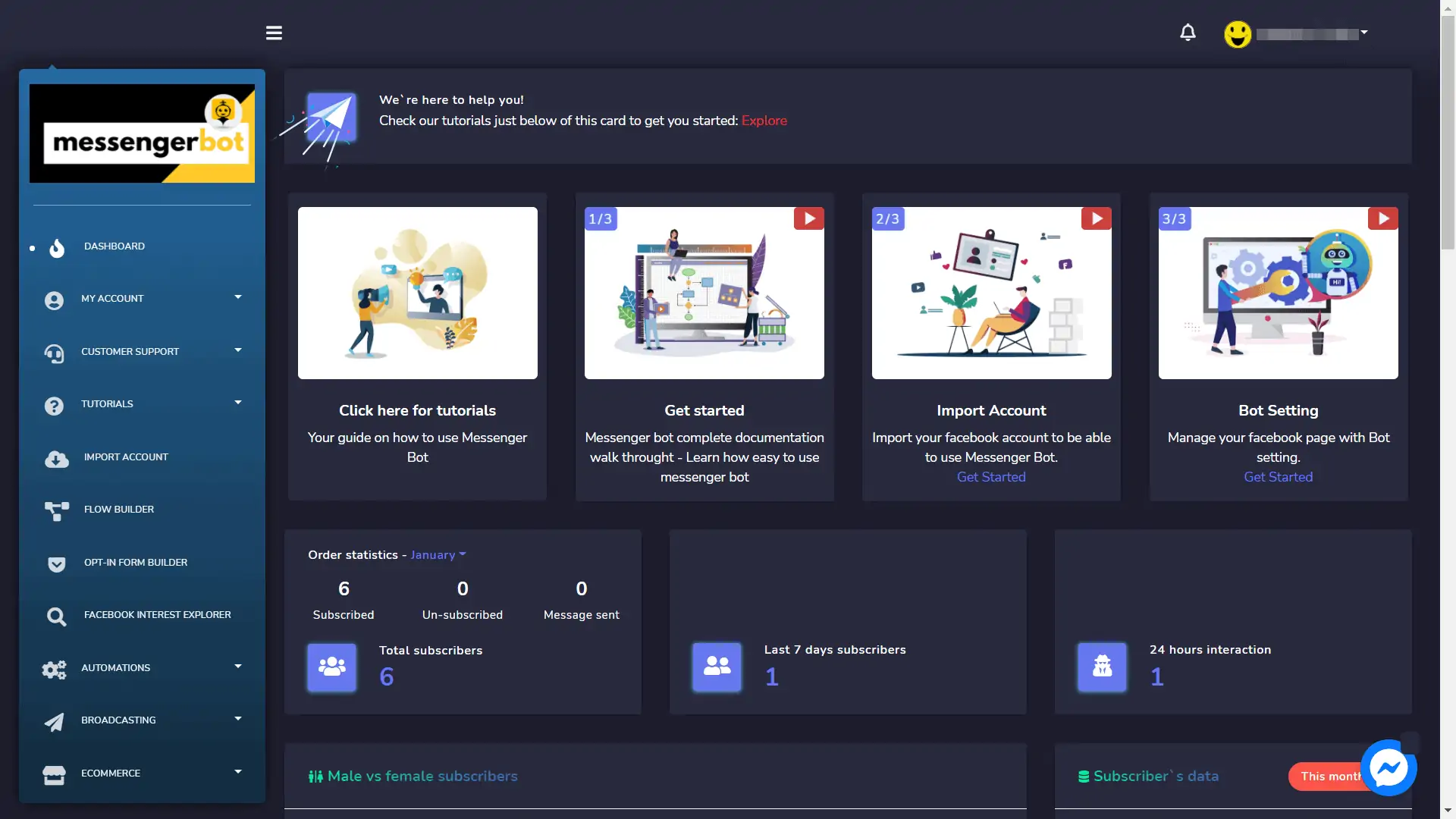 You can import your Facebook account by:
Select the Import Account menu from your navigation sidebar on the dashboard. A screen containing Login with Facebook will appear.
Select Log in with the Facebook option.
Continue with your Facebook user profile.

Note:

If you are not logged in, then you need to login to your Facebook account to continue. Or Log into another account.
Once you logged in, a list of pages will appear that are associated with your imported Facebook account. Select the pages you want to import by clicking on the square checkboxes next to the names of available pages. Select Next.
Turn on the slider button against the options you want to allow the Messenger Bot Application to perform actions on your page. The options include receive your email address, manage your pages, and other management-related permissions. Note: To make your Messenger Bot application perform in a most adequate way, allow all management permissions.
Once given the application all permissions, select Done.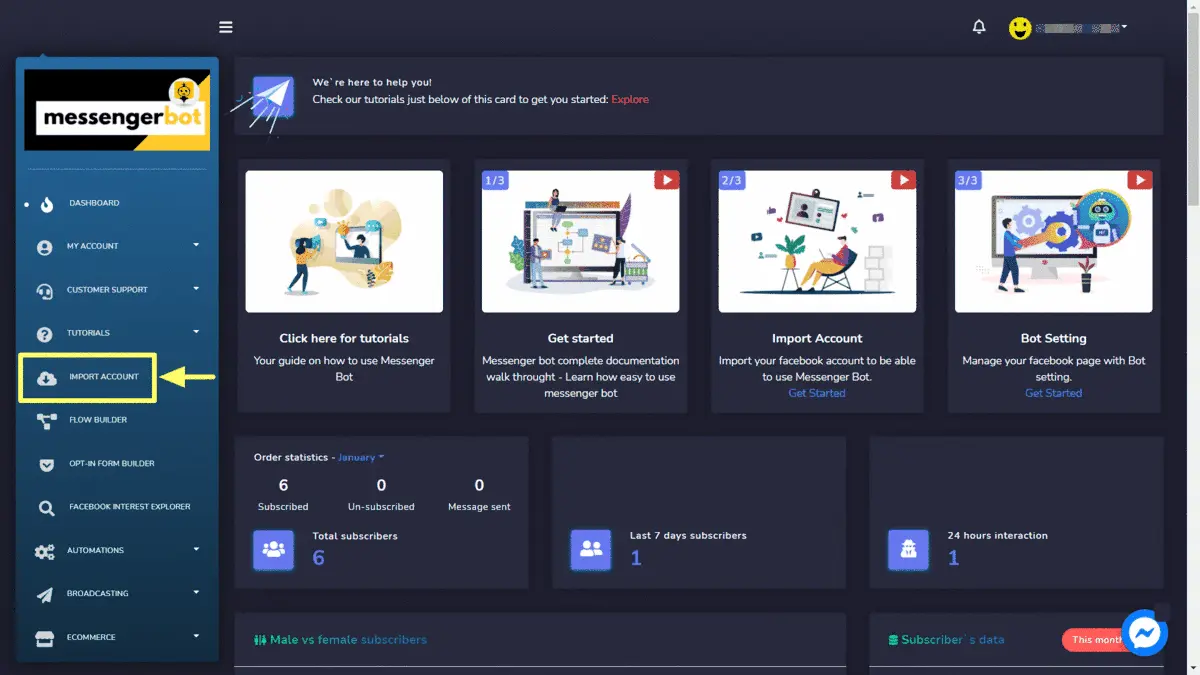 Your existing Facebook account will be imported to Messenger Bot along with different rights of accessibility and integrations. Click OK to see the account.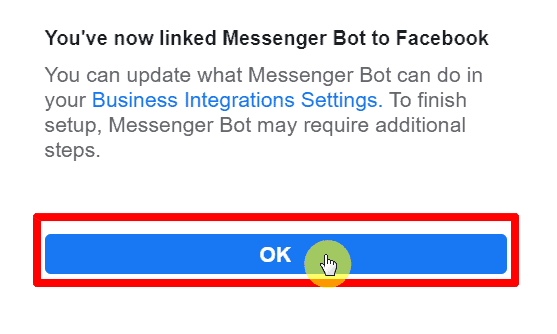 Once your account is imported, you need to enable the Messenger Bot application.
Select the plug icon next to the page name.
A dialogue box will appear, select OK to proceed.
Bot connection will be enabled. You are now connected with your Facebook Page.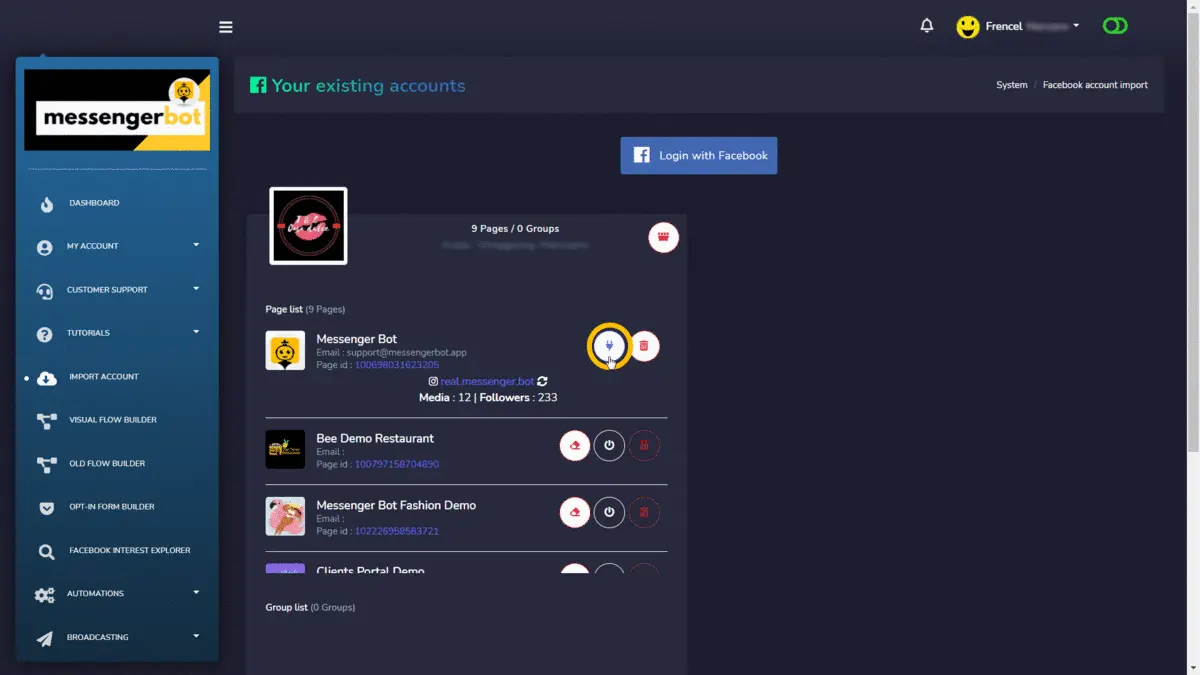 Now, you are ready to connect your Facebook Page to your Messenger Bot account.