Choosing the right marketing tool for your business is important and can be a difficult process.
There are many tools out there to help you with prospecting, lead generation, and nurturing.
One of the most popular types of marketing tools these days is chatbots or messenger bots. These bots help automate conversations with potential customers through text-based messaging on Facebook Messenger, SMS, Slack, Telegram, and other applications.
But which tool should you choose?
Keap vs Hubspot: In this blog post, we will compare three different tools so you can find out which one is best for your business.
But first, what is HubSpot?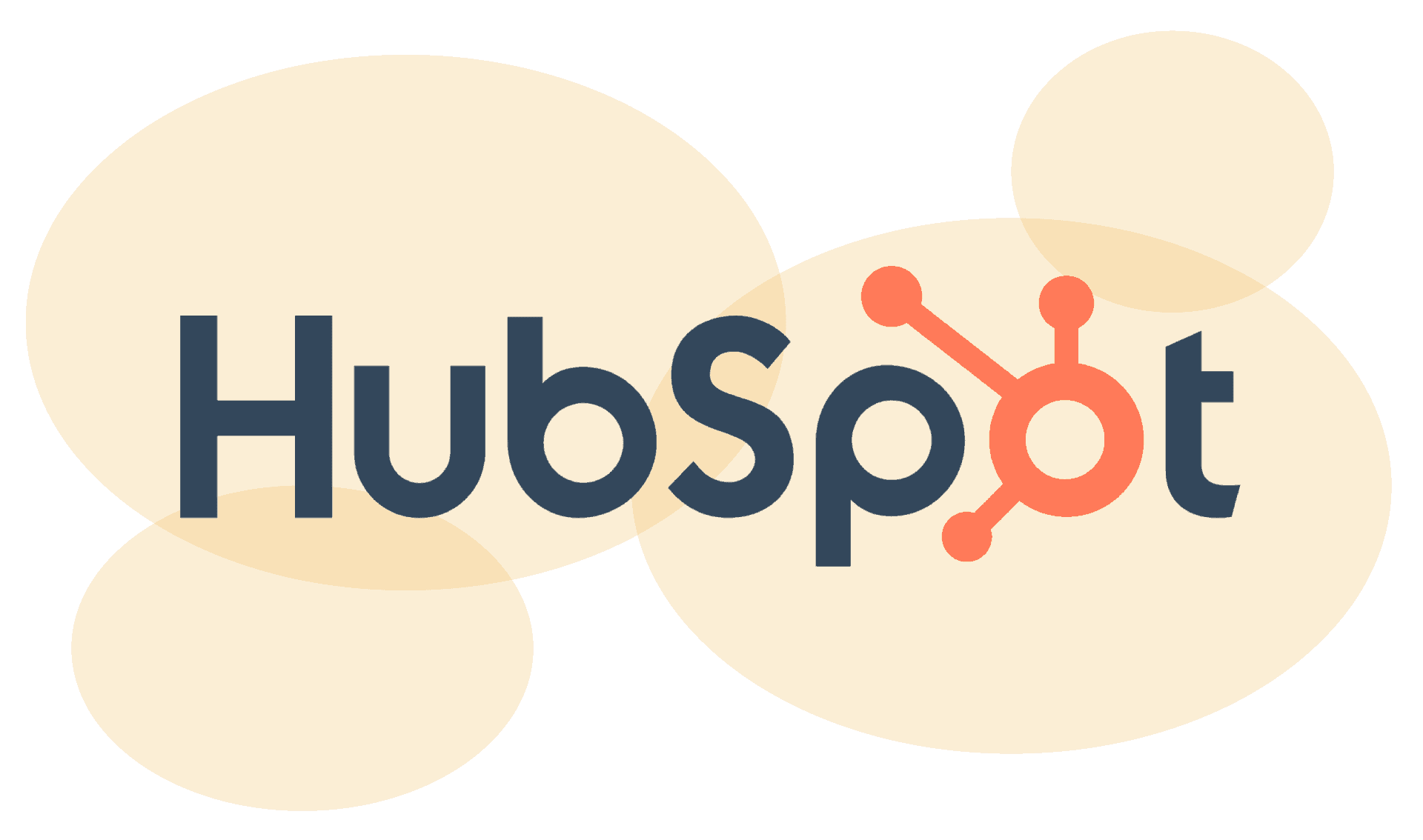 HubSpot is a full-scale marketing platform that offers many features to help businesses generate leads, prospect with automation and grow sales. HubSpot includes three main products: HubSpot CRM, which is an all-in-one customer relationship management tool for marketing, sales, service agents;
HubSpot Sales, which provides lead generation tools with email templates and analytics;
HubSpot Marketing, which provides tools for website, landing pages, blogging, and analytics.
In addition to its powerful marketing features, Hubspot also offers a more automated way of servicing customers through their virtual assistant – an artificial intelligence-powered chatbot.
HubSpot's chatbot can help with simple questions like "how do I pay my invoice?" or complex requests like "I need to update the mailing address for this account."
The chatbot is able to understand natural language processing (NLP) and set up appointments, resolve issues, answer questions about products and services, deliver newsletters, and more.
Keap, formerly known as InfusionSoft, is a marketing platform that allows users to grow their businesses by providing powerful, yet easy-to-use tools. It provides automation for your website, email list building, and management of contacts, e-commerce features like shopping cart abandonment recovery – but with the power of revenue tracking (which HubSpot only recently started offering), all in one place!
What is Messenger Bot App?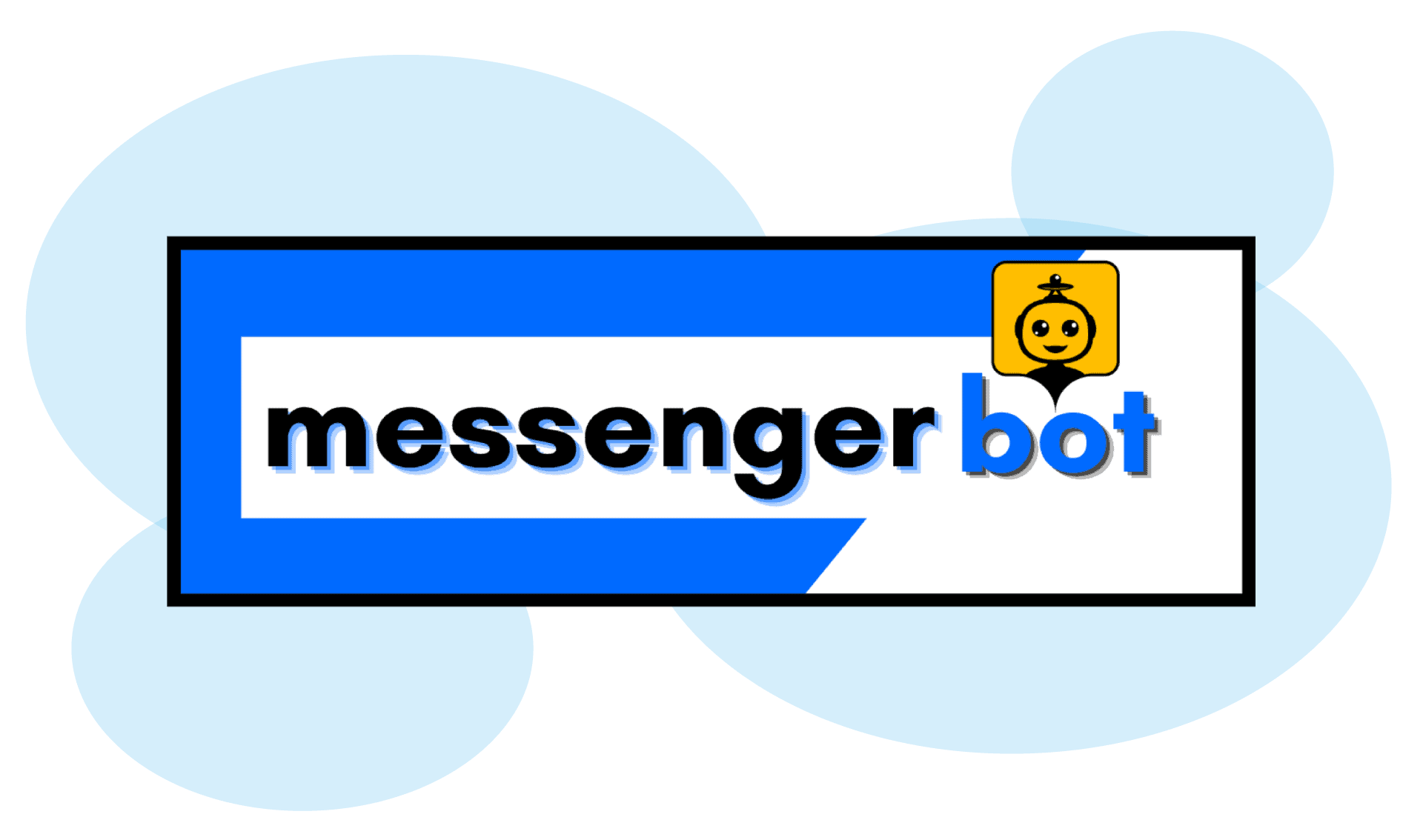 Messenger Bot App is a chatbot that uses AI and machine learning to recognize intent, answer questions, and connect users directly with information they need. (Add more info.) Also, Messenger Bot App helps businesses to connect with their consumers in the way they want.
HubSpot vs Keap vs Messenger Bot Features Comparison
The top marketing tools are often compared to each other, but here are three of the most popular tools in a head-to-head comparison: HubSpot, Keap, and Messenger Bot.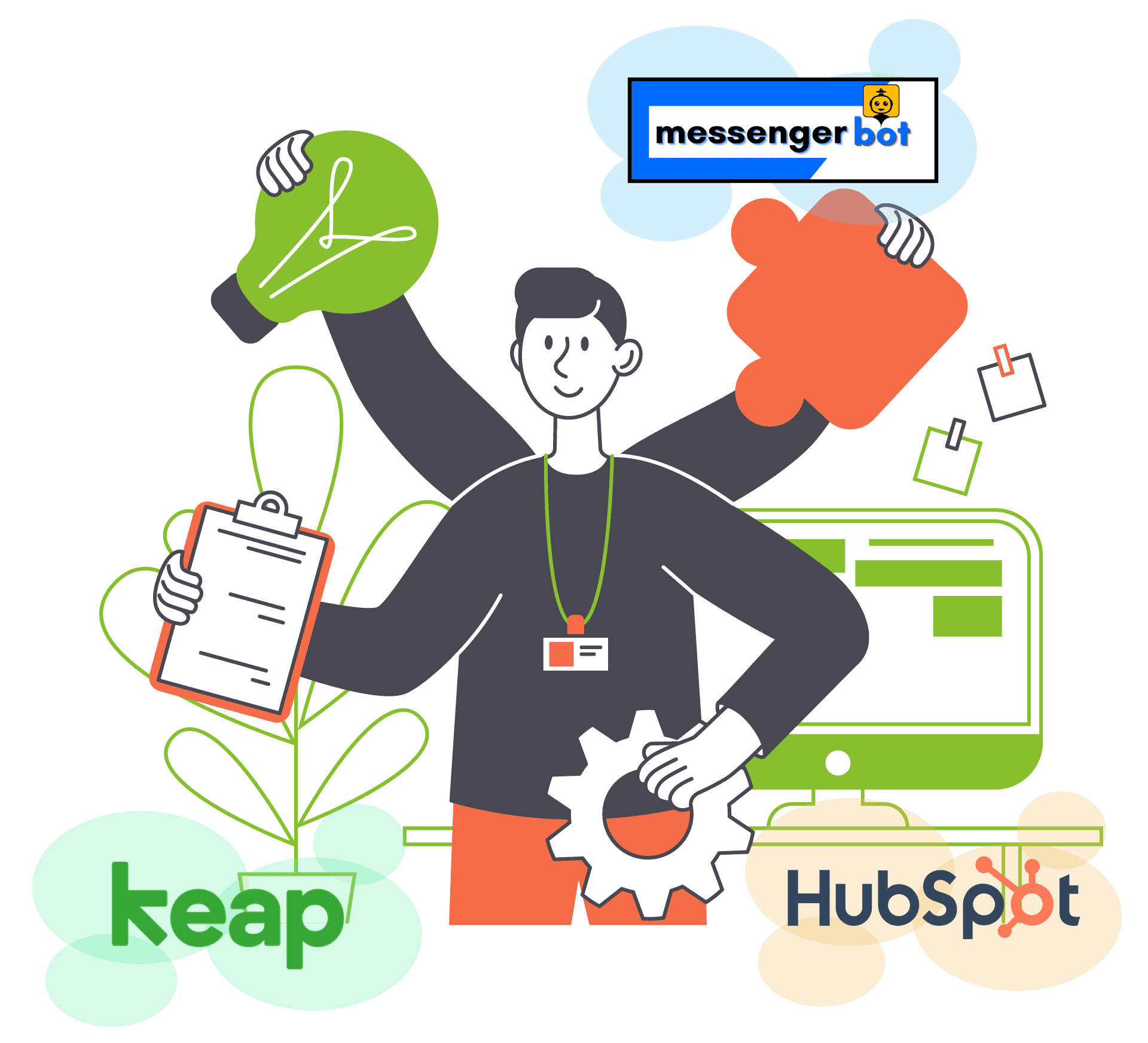 A marketing tool's functionality is one of the most important aspects to consider when deciding which tool you should use for your business. Different tools offer different functionalities, and it's up to you to determine what needs your business has that can be met by a certain tool or set of tools.
HubSpot offers an extensive suite of tools and features for your business to use. The platform offers everything from blogging tools, landing page creation, email marketing (campaigns and automation), lead nurturing and scoring, reporting, and analytics—and it's all integrated into one single dashboard.
Keap functionality and history
Keap focuses on offering chatbot capabilities to help with customer acquisition. Its tool has been around for years, and is used by brands like Fitbit, Gilt, Zendesk—and more recently even Salesforce launched its own Messenger bot platform built on Keap's technology called "Salesforce App Cloud". Keap's functionality is simple, with most users opting to use it for lead generation and customer acquisition.
Messenger Bot functionality
Messenger Bot App is a tool that offers chatbots, and its primary focus is on customer service. Messenger Bot App's functionality allows businesses to build highly customized bots for their customers' needs, whether it be answering questions or providing updates about orders or shipments.
When comparing HubSpot vs Keap vs Messenger Bot, you should first consider your business needs. HubSpot offers a wide range of tools and features, but it's more expensive than Keap or Messenger Bot App. As for Messenger Bot, its focus is on customer service rather than acquisition—so if your team requires the deeper level of customization offered by other marketing platforms like HubSpot, then Messenger Bot may not be the best option.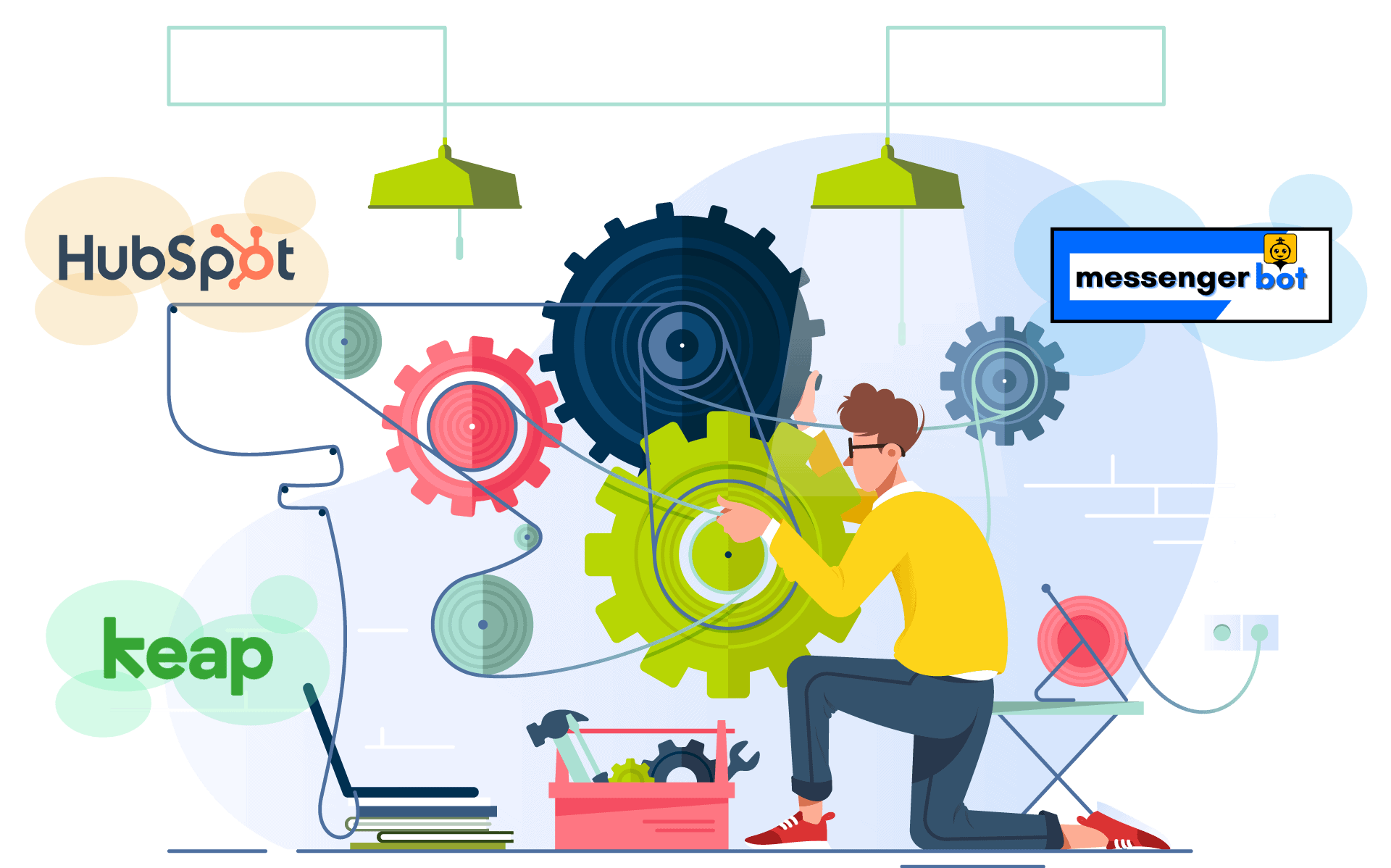 Integrations are extremely important in marketing tools. This is because they help marketers to connect different platforms together so that their data can be shared across multiple systems and it also enables them to automate certain processes. This will not only save time but it will ensure consistency as well.
When it comes to integrations, the three main tools are HubSpot, KEA, and Messenger Bot.
HubSpot integration capabilities
HubSpot integrates with several tools and services including Salesforce, Marketo, Google Analytics, Facebook Pixel, Twitter Ads, Zendesk, MailChimp & many more.
HubSpot's integrations are easily accessible through its drag-and-drop interface which makes it easy for marketers to set up the different types of integration they want without having to code anything.
Keap integration capabilities
KEAP has integrations with the following tools: HubSpot, Marketo, Facebook Ads & Pixels, Google Analytics & Remarketing Pixels (Google + Bing), Twitter Ads API/Pixels (Twitter Marketing Platform), and Zendesk.
KEA's integrations are also easily accessible through its drag-and-drop interface which makes it easy for marketers to set up the different types of integration they want without having to code anything.
Keap is a great tool mainly because it offers full transparency on how well your marketing efforts are working and where you should make changes.
Messenger Bot integration capabilities
There are many integrations available for Messenger Bot. They include Zapier, JSON API, WooCommerce, and Google Sheets.
When it comes to integrations, the three main tools are HubSpot, KEAP & Messenger Bot. One of these marketing automation platforms is bound to fit your needs and help you make a name for yourself in this increasingly competitive industry.
What separates one platform from another? And which tool should you choose? The answer will depend on your business and what type of marketing you want to do.
For example, if you are a large enterprise with complex needs then HubSpot is the best tool for you because it was built specifically for big companies looking to grow their revenue through digital channels such as email & social media marketing. However small businesses that need a more cost-effective solution may want to go with KEAP.
Messenger Bot is best for businesses that are looking to automate their marketing efforts and connect different platforms together so that data can be shared across multiple systems. It's also beneficial for eCommerce because it allows you to process orders directly through Facebook Messenger, which significantly reduces the number of steps that your customers need to go through for checkout.
3. Solution/service partners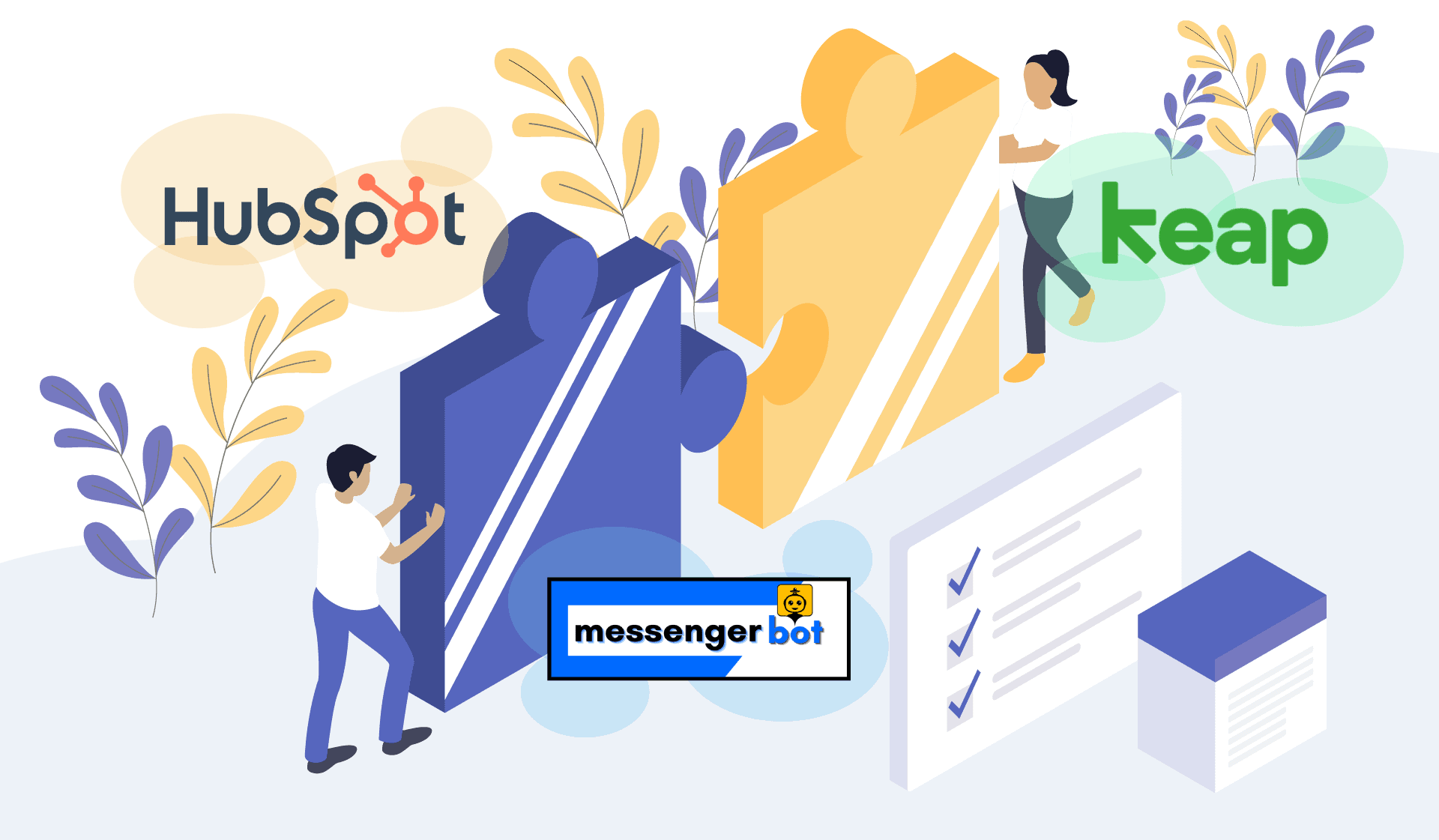 Marketing tools like HubSpot, Keap, and Messenger Bot App are great for marketing automation, but which one is the best solution partner? Knowing who to turn to in times of need can be a major benefit when you are deciding between HubSpot vs Keap vs Messenger Bot.
A solution/service partner is another company that provides complementary products or services to your main offering. For example, HubSpot has many partners like SalesForce and Marketo who provide additional tools for marketing automation.
HubSpot Solutions Partners
HubSpot has over 500+ solutions partners, which is why it would be too complicated to list them all in this article. Some of their most well-known solution/service partners are Marketo, Salesforce, SAP Hybris Cloud for Customer, and Leadin.
Keap has over 100+ solutions partners, which is why it would be too complicated to list them all in this article. Some of their most well-known solution/service partners are Marketo for webinars and events, Vero (CRM) for email marketing automation, Drift (Live Chat tool), Zendesk (live chat software).
Messenger Bot App Solutions Partners
Messenger Bot App is so new that there are no solutions partners yet, but we do know it is a great platform to use with Zapier (connecting apps) and many more tools in the future!
In terms of solution partners, HubSpot wins because it has over 500+ solution partners. Keap comes in second place with 100+, and Messenger Bot App is new so there are no solutions partners yet!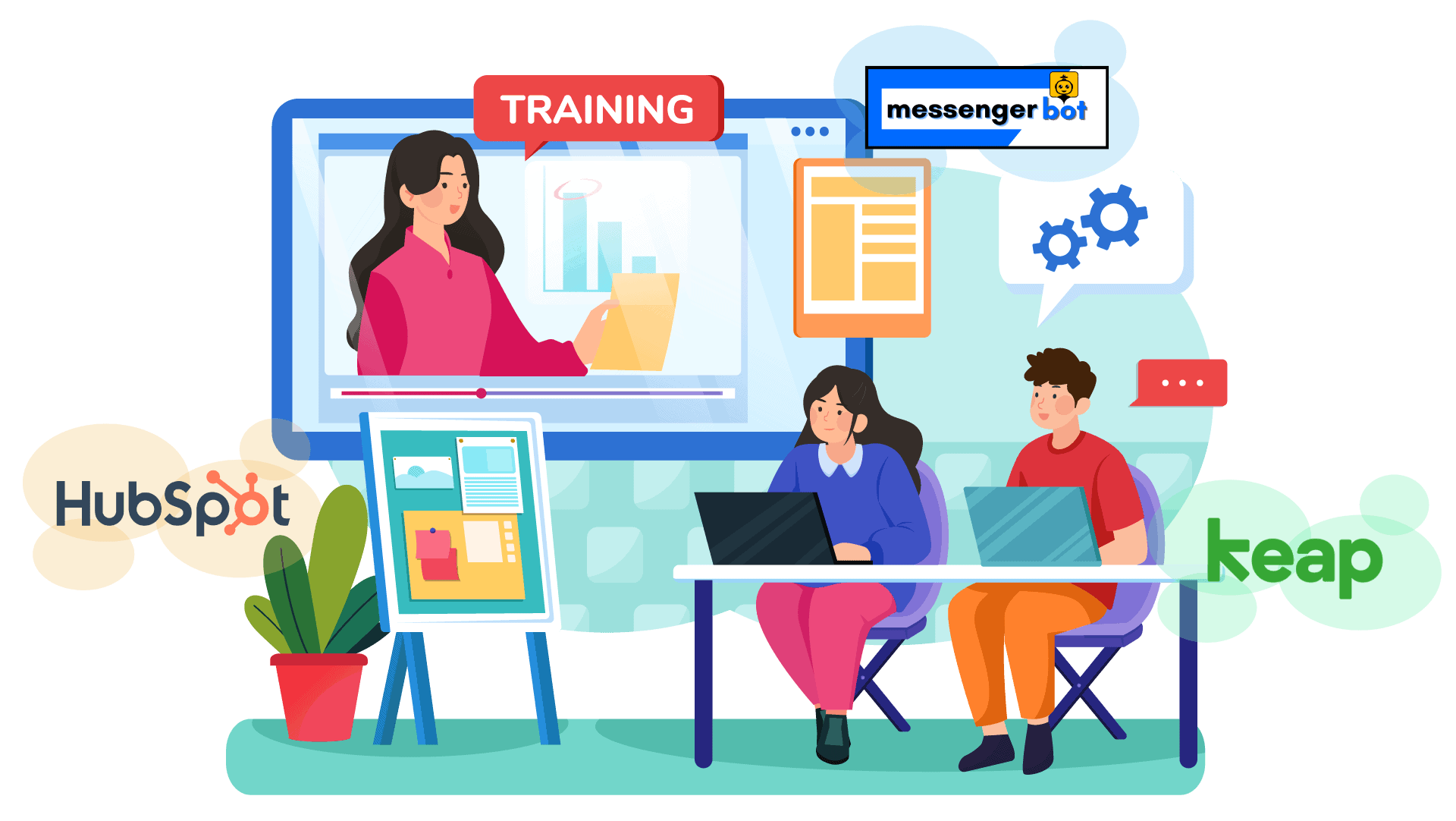 Training and support are very important when choosing a marketing tool. It is much easier to begin using the software right away if you have the support of experts who know how it works and can guide you through your first steps, instead of having to learn everything on your own or by reading online tutorials that may not be as comprehensive as they should be.
HubSpot training and technical support
HubSpot offers a very extensive training course to help you learn how to use their marketing software. You can take part in an online or offline class that is self-paced, and they also have live classes where you will interact with other marketers who are using the tool. The videos of these sessions are available for future reference, so you always have access to them. HubSpot also has a very detailed knowledge base that is easy to find and navigate, which goes over all the features in detail. This includes screenshots of each step you need to take when creating an ad or campaign, as well as video tutorials for more complex topics.
KEAP training and support
Keap does not offer training or support in the form of an academy like HubSpot does. However, they do have a blog where you can find articles by Keap employees that explain how to use their marketing software for certain tasks. These posts are very thorough and detailed, so if your issue is covered on the blog then it will be easy to learn what you need to do. The company also has a very active and helpful support team that will answer your questions quickly and clearly, which is an important asset when using their tool on a daily basis.
Messenger Bot training and support
Unlike HubSpot or Keap, Messenger Bot does not offer training or support. However, there is a very active Facebook group where you can ask your questions and get answers from other marketers who are currently using the software. There are also many online tutorials that will guide you through how to use each feature of Messenger Bot's marketing tool.
Overall, HubSpot is an excellent tool for marketers who are looking to create engaging campaigns, ads, and landing pages without much technical knowledge. Their extensive training course will help you get started on the right foot, while their support team is always ready to answer your questions in a timely fashion.
HubSpot has done a great job in making their software very easy to use and intuitive so that you can get started right away without needing much training. They also have an extensive knowledge base where all the features are explained with screenshots and videos for each step of the process – this makes it easier than ever before.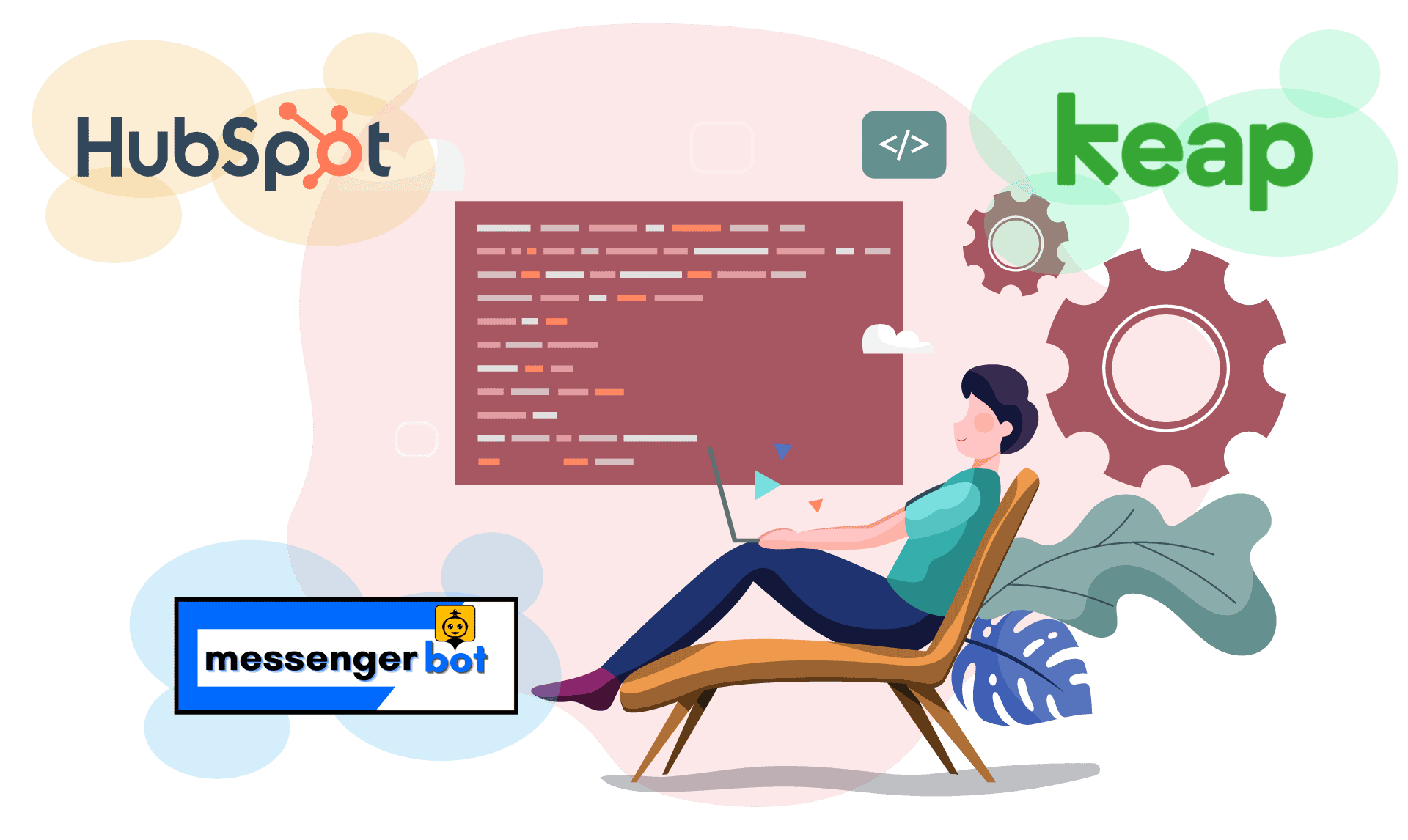 A marketing tool should not be complicated to use.
This is especially true for small business owners who are just starting out with their marketing efforts or are trying to run multiple campaigns at once. The simpler the tool, the more likely it will get used by your team.
HubSpot is the easiest tool to use.
It has a simple interface that works well for marketers at any level of experience. It also offers helpful training videos and documentation, as well as an online community where you can ask questions about how to accomplish specific tasks within HubSpot or best practices surrounding marketing automation in general. However, if this is your first time using a marketing tool, you may still find the interface to be overwhelming.
Keap is more difficult to use than HubSpot.
However, if you are familiar with using marketing tools or have a team of people who already know how Keap works and can train others on it, this might not be an issue for your company. If the interface is overwhelming at first glance, there are also helpful videos and guides available online that will walk you through each of the features.
Messenger Bot's ease of use
You can build a Messenger bot without any coding experience or education, which is one reason why it is so popular among marketers. Messenger Bot's visual flow builder allows you to drag and drop elements into the order that works best for your marketing campaign. It also features pre-built templates, so if there is a specific type of bot you want to create (such as an appointment reminder) all the necessary components will already be available in Messenger Bot's library.
This ease of use can make it easier for marketers to start using Messenger Bot, but it can also make it harder for marketers who want total control over the design of their campaign.
HubSpot is an easy tool to use for marketing automation and should be one of the first tools you try if this is new territory for you or your team. If you are already familiar with using marketing tools or have a team of people who can help train others, Keap may be the better choice for you. Finally, if ease of use is your top priority and design flexibility isn't as important to you, Messenger Bot's visual flow builder will make it easy to create an automated campaign quickly.
6. Cost & Pricing Details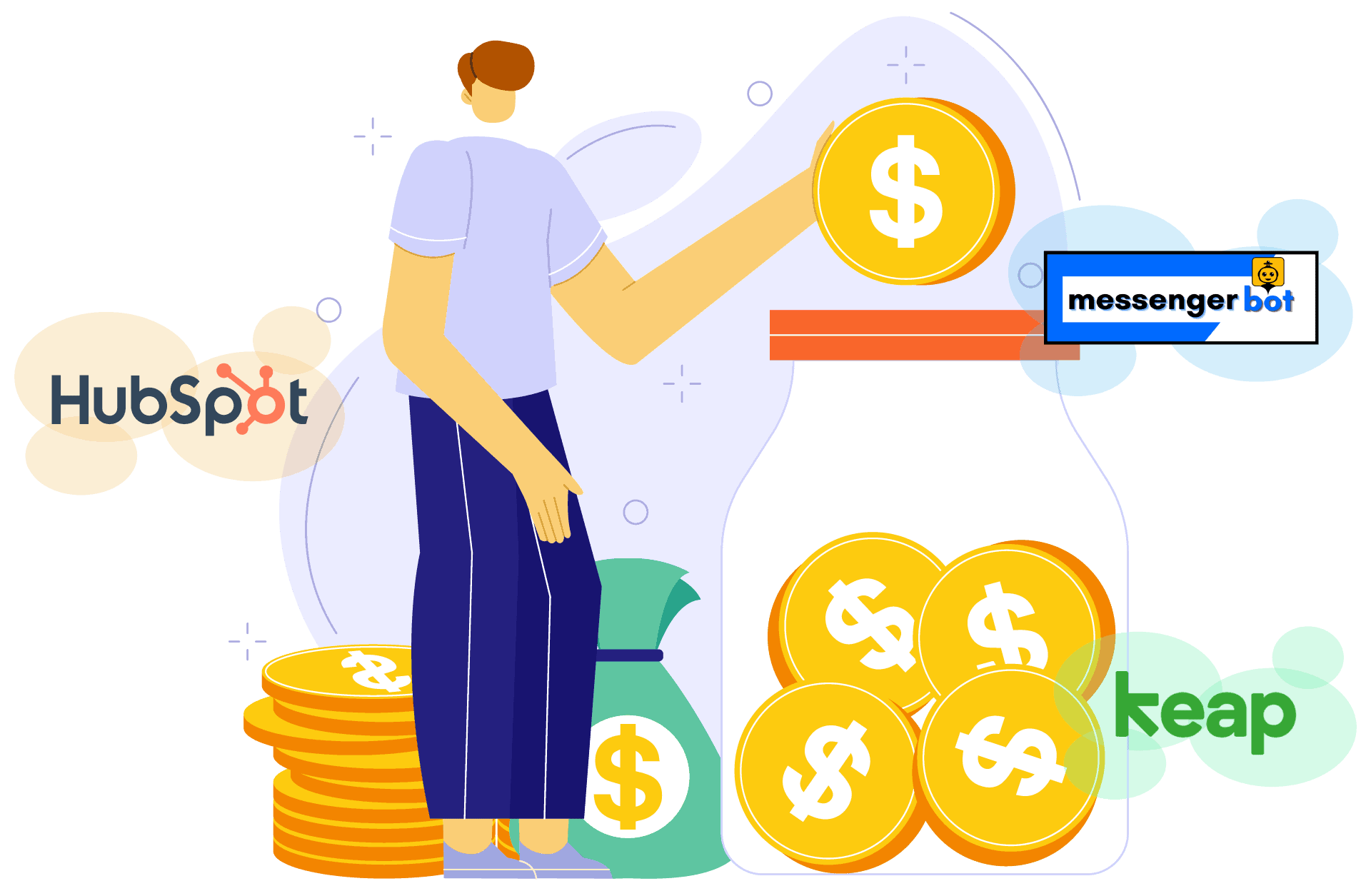 Cost and pricing details should be considered before choosing a marketing tool, especially when it comes to Messenger Bots.
HubSpot's pricing is determined by the number of contacts in your database. The more contacts a company has, the higher their price will be for HubSpot's services.
HubSpot offers three different plans: Standard, Professional, and Enterprise. Each plan comes with additional features depending on which one you choose. The standard plan starts at $45/month with 1,000 marketing contacts. The price increases if you want to include more than 1,000 marketing contacts. The Standard plan removes HubSpot branding from free tools and allows you to get help fast.
The Professional plan starts at $800/month with 2,000 marketing contacts, while the Enterprise plan starts at $3,200/month with 10,000 marketing contacts. The Professional plan includes features that can help you automate & personalize engagement across channels, optimize campaign conversion, get advanced support, and more.
Keap's pricing is determined by the number of leads you want to send messages. The more leads, the higher price will be for their services.
Keap offers three different plans: Lite, Pro, and Max. Each plan comes with additional features depending on which one you choose.
The Lite plan costs $79/month with 500 contacts and 1 user. This plan is perfect for solopreneurs and new businesses. On the other hand, the Pro plan costs $169/month perfect for growing businesses. This is the most popular pricing plan among Keap users. Lastly, the Max plan is the newest pricing plan of Keap priced at $199/month. It is perfect for established teams and businesses that are planning to scale up.
Messenger Bot App's pricing is one of the most affordable options in the market today. Messenger Bot Premium starts at $24.99/30 days with basic features like sequence messaging campaigns and analytics.
On the other hand, Messenger Bot Pro starts at $49.99/30 days with 10 Facebook pages and up to 5 bulk messages. Lastly, Messenger Bot Agency starts at $299.99/30 days.
HubSpot, Messenger Bot, and Keap both have free trial options that you can take advantage of if you're unsure about which platform is best for your business needs. This way you aren't locked into any long-term contracts but If deciding between HubSpot or Keap, it is important to understand the differences between HubSpot and Keap, as well as their respective pricing plans. In terms of Messenger Bots, its most affordable option makes it a flexible choice for many businesses.
Marketing automation is the automated delivery of targeted content to specific customers. This is achieved through a variety of different tools, including email marketing software and chatbots—and not just within an organization's website. Marketing automation works best when it collects data about individuals or companies so that salespeople can deliver personalized experiences at scale without having to manually create each message for every individual.
HubSpot is a leading marketing automation software provider. HubSpot's sales and marketing teams work together to help marketers use the platform so that they can track customers throughout their journey, then deliver personalized experiences based on what actions people take in response to content sent through email or chatbots.
HubSpot is great for social media management professionals because it offers fully integrated tools, making it easy to post on LinkedIn, Facebook, and Twitter. You can also use HubSpot for content marketing—its publishing tools help you write engaging blog posts that will attract links from other websites.
HubSpot is great if you want a one-stop-shop for all of your marketing automation needs because the platform includes blogging, emailing, and social media.
Keap is a conversation-based marketing platform designed to help marketers respond to leads at scale through chatbots. Keap's bots are based on the artificial intelligence technologies used by Siri, Alexa, and Cortana—and they're available for websites as well as messaging platforms like Slack or Facebook Messenger.
Keap is great if you want conversational experiences that can be easily added to your website or social media profiles. It's also good for building brand awareness through branded chatbots that can run on Slack, Facebook Messenger, and other messaging platforms where customers are already spending time online.
Keap is a great choice if you want to build a chatbot experience for an existing customer base—its bots work across different platforms and on websites.
The newest kid on the block, messenger bots are still finding their footing as a platform for marketers to use in their marketing strategies. Messenger Bot App's marketing automation is available through its Facebook Messenger app.
Messenger Bot App is a great choice if you want to experiment with marketing automation but aren't ready to invest in more advanced tools just yet—you can start for free and only pay when you need the full list of features.
Overall, HubSpot is the best choice for marketing automation. It's easy to use, and it handles all of your social media needs so you can focus on engaging with customers instead of managing multiple platforms at once. Plus, HubSpot offers search engine optimization tools that help marketers rank higher in organic search results—which means more traffic will be sent to their websites and more leads will be generated.
If you're looking for a marketing automation tool that's simple but powerful, HubSpot is the best choice for your business. If you want to experiment with different tools now and perhaps upgrade later, Messenger Bot App may be right for you—but if your goals include growing your customer base through social media or driving traffic to your website, the HubSpot platform is a better choice.
Lead management is a critical factor that should be considered when choosing the best marketing tool. If you are looking to use HubSpot, Keap, or Messenger Bots for your business then this article will give an in-depth look into how each platform functions with regards to lead management capabilities.
Hubspot allows users to import leads into the platform and then use those contacts as part of an email drip campaign. Hubspot also allows users to create new lead records from within a workflow so that you don't have to leave your current task in order to do this important step.
In addition, Keap provides a lead scoring system to help prioritize leads based on fit. This is an essential tool for any business looking to move beyond the top of the funnel and into more qualified accounts where higher-value conversions are likely to take place.
With Messenger Bot App, there is no lead management required. Users can create a new Facebook Messenger bot and start engaging with leads immediately without any further steps needed for importing, creating or assigning contacts to the right sales rep.
Frequently Asked Questions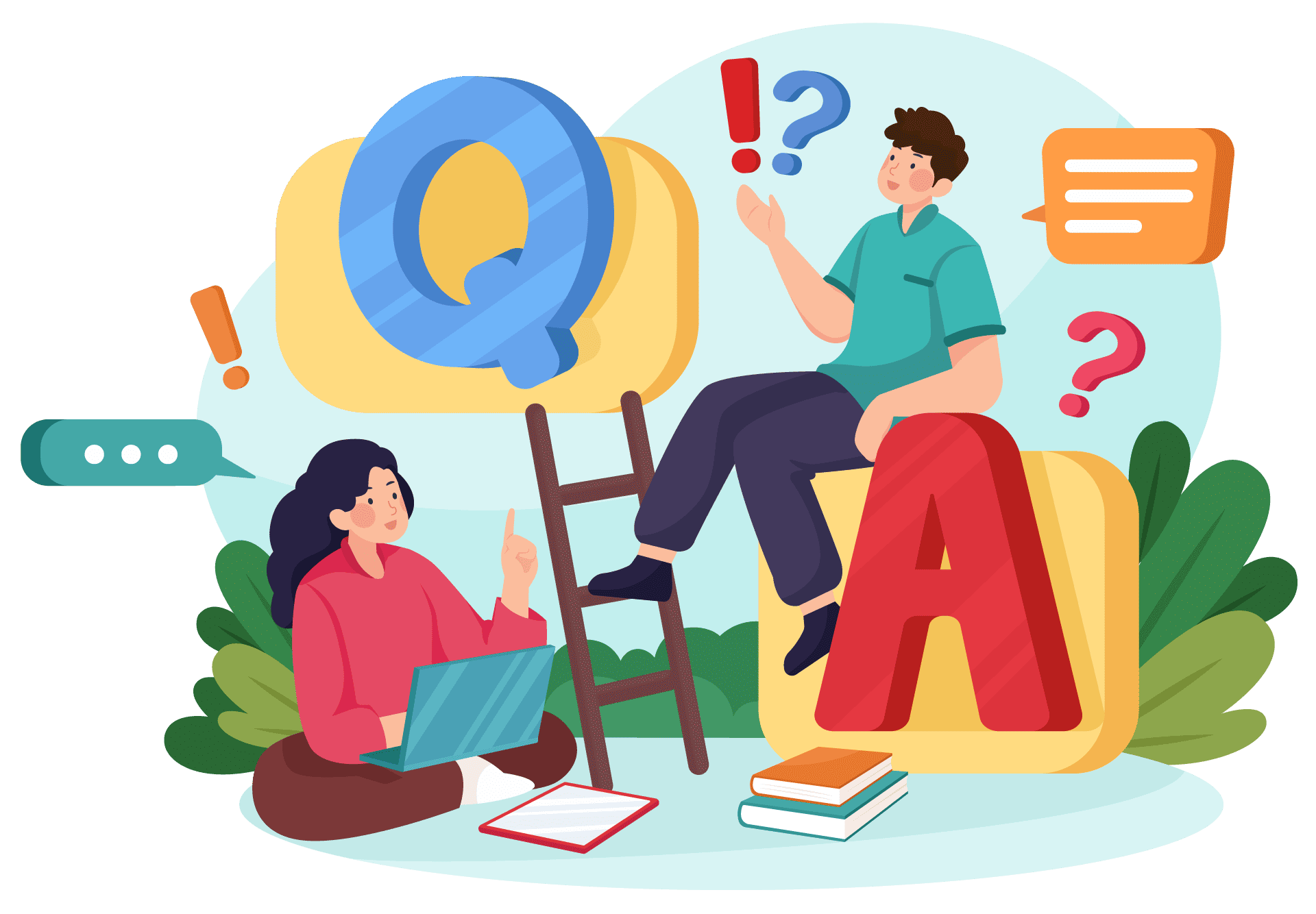 Why rebrand an already successful company?
Keap was formerly known as Infusionsoft, and they rebranded in order to better convey their message of simplicity. It was an exciting time for the team, as they began to push boundaries and invent new products.
Which is better – HubSpot CRM or Keap?
HubSpot CRM is preferred by most marketers because it's simple to use and provides great information on sales activities, marketing campaigns, customer engagement efforts, and much more. HubSpot also features basic social media management tools.
-HubSpot CRM helps you track and measure your marketing efforts. On the other hand, Keap is a preferred choice for BtoB businesses looking to drive sales through their email database.
When is HubSpot a good fit?
HubSpot is a great choice when you are looking to…
Use inbound marketing effectively
Have the budget for an all-inclusive paid plan
Can dedicate a full-time employee to marketing
Need web forms & landing pages for your website.
Create email templates that are personalized and can be configured easily across devices
How do HubSpot and Keap assist you in creating that dedicated messaging
campaign?
Messaging campaigns are a new trend in marketing. HubSpot and Keap are two of the most popular tools for running these campaigns.
While both service providers offer similar features, they each do things slightly differently.
HubSpot offers a variety of features that assist in the creation of dedicated messaging campaigns. These include:
– Tools for creating, testing, and optimizing landing pages
– A personalized contact database with the ability to create email lists based on user behavior.
Keap provides many more options than HubSpot when it comes to campaign management and reporting, but lacks some of HubSpot's automation tools.
Keap is a great solution for businesses that need to manage complex processes, or for those who wish to expand into new markets.
Keap also has some built-in features which make it easy to use and navigate through its interface so there is less training required when using this tool. Also, it has a number of integrations that can help you to manage your workflow.
Keap is also great for businesses with multiple employees, as it allows collaboration and communication between team members in real-time without requiring any third-party software or plugin installation. This way all business owners will be able to work on projects and tasks together without any problems.
Overall, one of the biggest benefits we see with using a tool like Keap is that it makes business management less time-consuming and much more efficient as everyone will be able to access all their data in real-time from anywhere at any time.
What does HubSpot have that Keap doesn't?
HubSpot has a paid add-on called "Leads" which allows you to track your leads on the site. With this feature, HubSpot also has the ability to create an unlimited number of tags for tracking purposes and can allow users to keep track of their customers' behavior in real-time using built-in reports that update automatically with information about things like when a lead has visited the site when they've downloaded content, which pages they have viewed and for how long.
Keap does not offer any feature that HubSpot's "Leads" offers in terms of tracking prospects' behavior on your website. With this add-on, you can easily view a list of your website visitors and what they have done on the site. This allows you to identify which prospects have visited specific pages or viewed certain content, when they did it and how long for – all helpful information if trying to track activity in real-time.
Which is better: Keap vs Infusionsoft?
Keap is formerly known as Infusionsoft. We can't compare them because they are the same.
What is the difference between Keap Grow vs Keap Pro?
Keap Grow or Keap Lite is Keap's lowest pricing plan
Keap Pro is a paid tool that has more features and options.
Keap Lite is perfect for solopreneurs and new businesses, while Keap Pro is perfect for growing businesses. Both pricing plans allow you to send automated emails and integrate with popular email service providers.
So which is right for you?
Marketing tools are popping up left and right, so it can be really tough to keep track of which ones you should adopt.
There's no silver bullet here – every company is different with unique needs and goals for their marketing strategy. The best way to find the tool that works best for your business is by testing them out.
The good news is that all three of these tools are easy to implement, so you can try them out within minutes and see which ones work well for your business!
Marketing has changed drastically over the past few years with start-ups like HubSpot changing how marketers run their businesses by creating an inbound methodology that is focused on attracting visitors and turning them into customers.