There are a lot of marketing automation tools out there. It seems like they're popping up every day. But which one should you use?
They all do similar things, but their features and functionality differ in drastic ways that can make or break your campaign if you're not careful. So how do you pick the right tool for your business?
Marketing automation tools are an important aspect of modern-day business. From email marketing to social media, there is no shortage of ways in which a company can increase its conversion rates and engage with potential customers.
Companies that use these tools successfully not only have happier clients but also generate more revenue for themselves. When it comes to choosing the right tool for your business, you will need Pipedrive vs HubSpot vs Messenger Bot comparisons!
What's the main difference between Pipedrive and HubSpot as well as Messenger Bot?
So what automation platform should you use: HubSpot vs Pipedrive vs Messenger bot?
They are all different marketing automation tools that are tailored to different needs. Pipedrive is a simple CRM for small businesses, HubSpot is an all-in-one platform, and Messenger Bot has both bot features as well as customer service functionality for larger businesses.
They can be used by small business owners or enterprises. This software is all used for different purposes.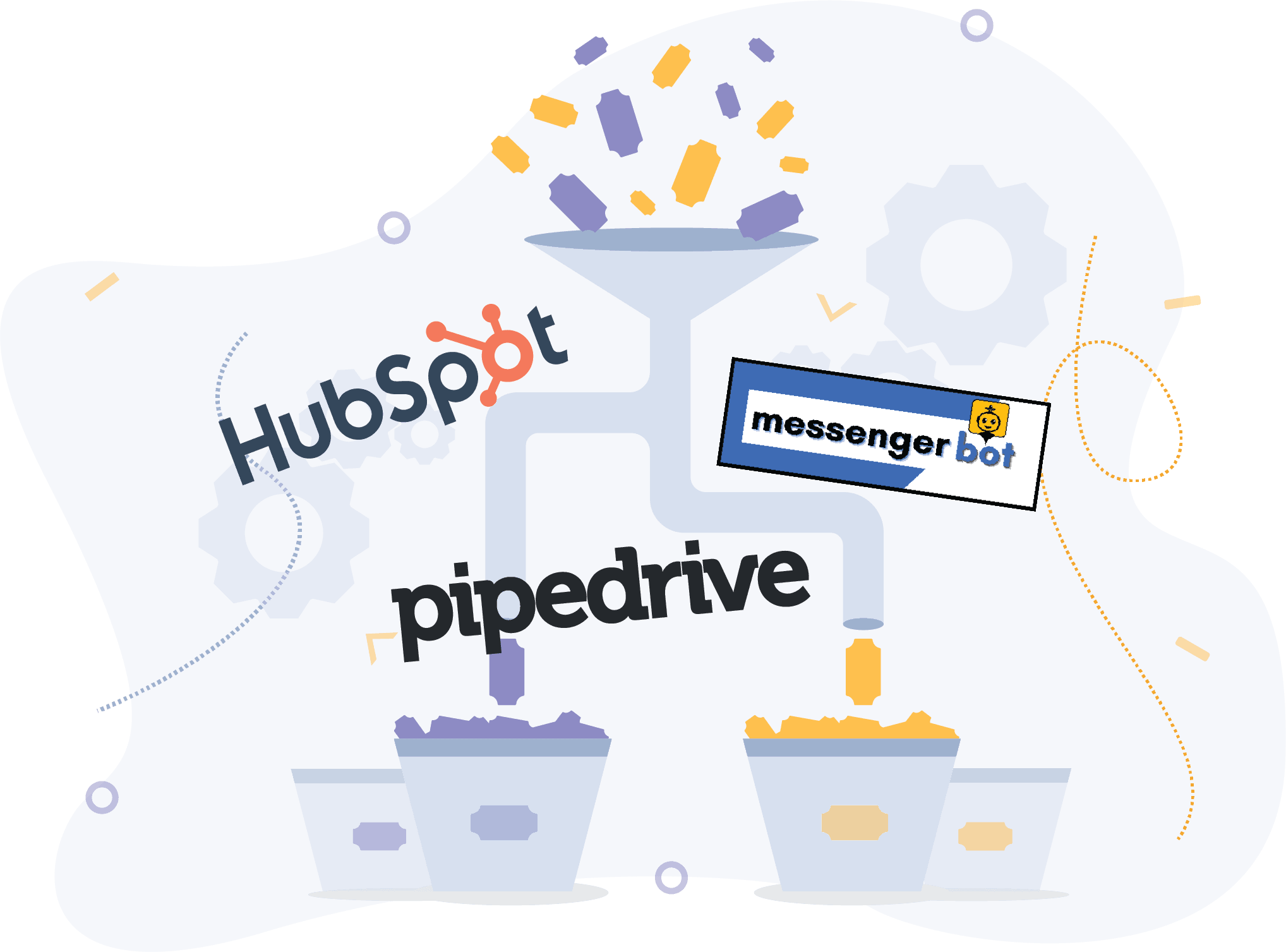 HubSpot is widely known as an all-in-one marketing platform that can provide you with analytics, lead management, SEO, and social media tools to help grow your business or make more sales. Pipedrive is a CRM suite for small businesses that don't need anything beyond their simple needs.
What're the similarities between HubSpot and Pipedrive as well as Messenger Bot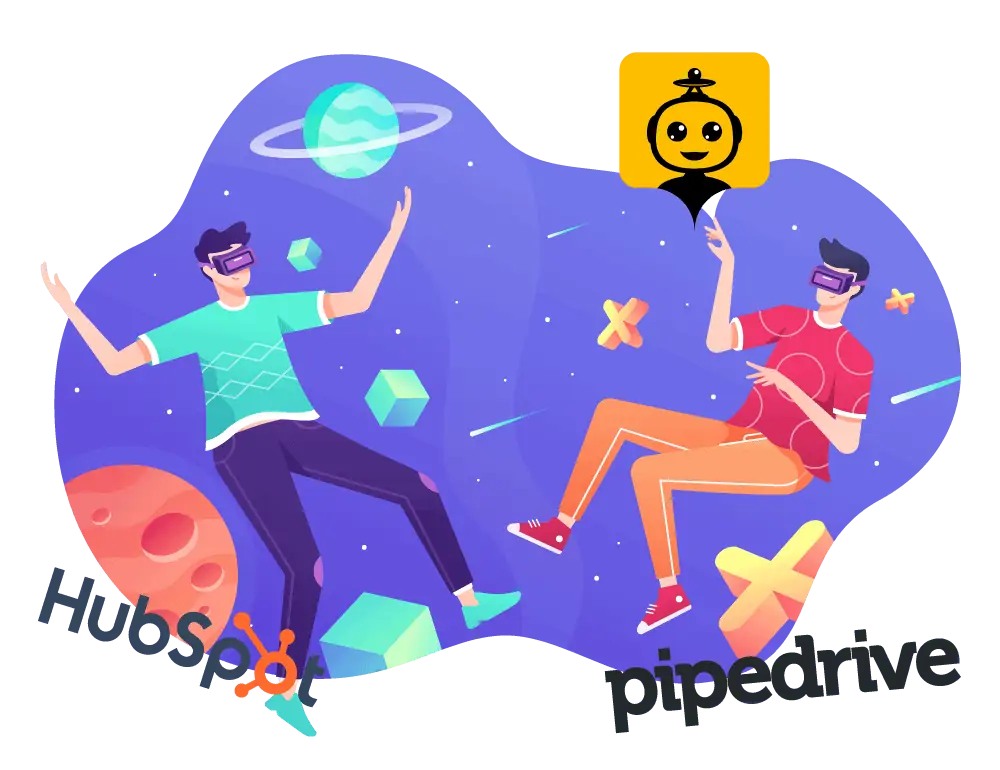 The three software has similarities like they can be used for marketing purposes, and they are all built on a CRM.
HubSpot is different from Pipedrive because HubSpot has an annual fee, but Pipedrive does not have any type of fees that users need to pay other than the cost of pipelining software itself, which starts at $29/month. Another difference is that Pipedrive has a free trial while HubSpot does not have it. However, HubSpot offers free tools that you can use.
Messenger Bot is different from Pipedrive and HubSpot because the software's main features are to chat with potential customers as well as exclude those who do not want direct contact. Messenger bot is affordable for only $4.99 for the first 30 days and $9.99 per month for the succeeding months.
Pipedrive, HubSpot, and Messenger Bot are all different in many ways but are also similar in some ways.
Customization and Pipeline Management
Pipedrive has a very simple and easy-to-use UI with options for creating new pipelines, editing existing ones, or deleting them. Pipelines are in the form of steps that you need to complete before moving on.
What this means is that if one step fails your entire pipeline will not be complete.
Pipedrive's pipelines are fairly easy to set up and use, with a few features that help you efficiently organize your sales process.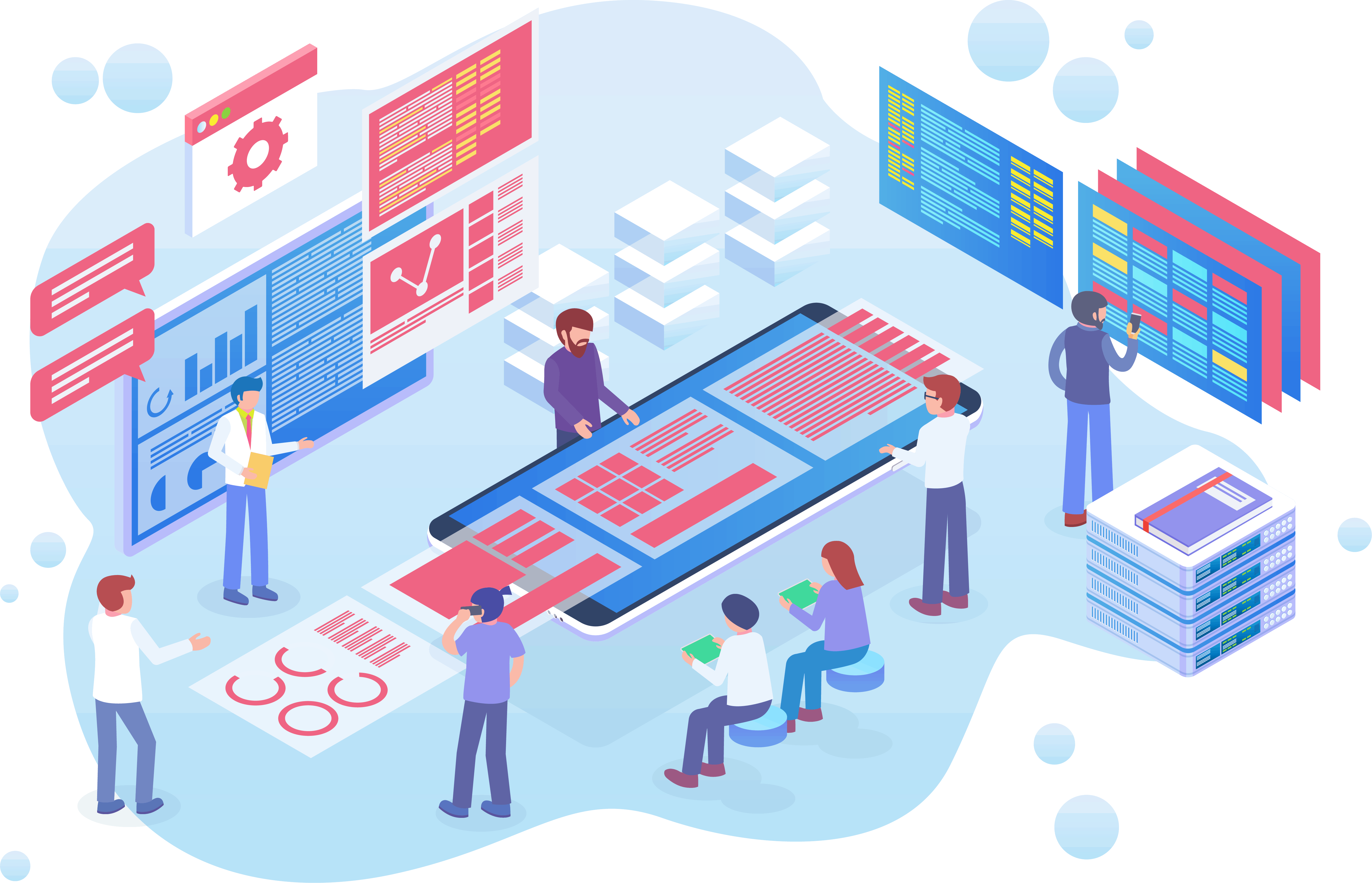 HubSpot is a marketing automation platform that helps businesses grow their customer base and leads. It provides services for social media engagement, landing pages, content marketing, email campaigns, etc.
The starter plan offers a limited set of features like contact forms, landing pages, content management system tools for small businesses with low marketing budgets and less than 100 contacts in their database. This is the perfect choice if you're just starting or don't have any substantial budget to invest in this type of solution.
Pipedrive is a CRM and sales pipeline management software for small teams. It has a free version that allows you to connect with up to 100 contacts. If you want to access the advanced features, you can subscribe to their pricing plans.
Pipedrive has amazing features that every business can use to streamline their process, including:
compatible with any operating system

Built-in CRM

automated sales workflows

Dashboard that tracks time, deals, and pipeline progress

Reports for email performances, social media performance, etc.
The free version of Pipedrive is perfect for start-ups or teams with low revenue as it has all the basic features necessary to be successful in sales such as lead management, pipeline, and reporting tools. The paid versions come with additional features such as integrations to other sales software, automation tools, etc.
Messenger Bot is a chatbot that you can use from Facebook Messenger. It is a chat-based interface and provides some convenience advantages over the other options listed here.
Messenger Bot or chatbots are computer programs that run inside your messenger app on a mobile phone or laptop to interact with customers who want to contact you for various purposes like Sales, Support, etc.
HubSpot
HubSpot has a user-friendly interface that is easy to use. It also has customization features like drag and drop that can help you do your tasks efficiently in your small business marketing.
It has a lot of features and tools that are useful and can be within reach.
It also has a lot of great templates that are easy to use, like landing pages, email campaigns, and social media posts.
Another major feature is analytics, which you would need for your business growth as it allows you to see how many people have visited your website or blog post to make an action.
Pipedrive
Whereas Pipedrive has a good interface, it has a lot of glitches with the actual functionality, which made customers question whether Pipedrive is still being actively developed.
Pipedrive has a wide range of integrations, both with other CRMs as well as with payment processors. Pipedrive also has a wide range of exports and reports that make it easy to export information for either your accounting software or Excel.
Excellent user interface

Lackluster functionality

No native iOS app

Pipe Features that can easily customize things and export information to excel
Messenger Bot
Messenger Bot can be integrated with Facebook Messenger. This means that the bot can send you notifications on your mobile phone or laptop.
Messenger bots are also available for Slack, Skype, and Kik platforms so it's possible to use them even if you're not a Facebook user.
One of the advantages of using a messaging bot is that it can be integrated into different platforms to make communication easier and more transparent for your customers or employees.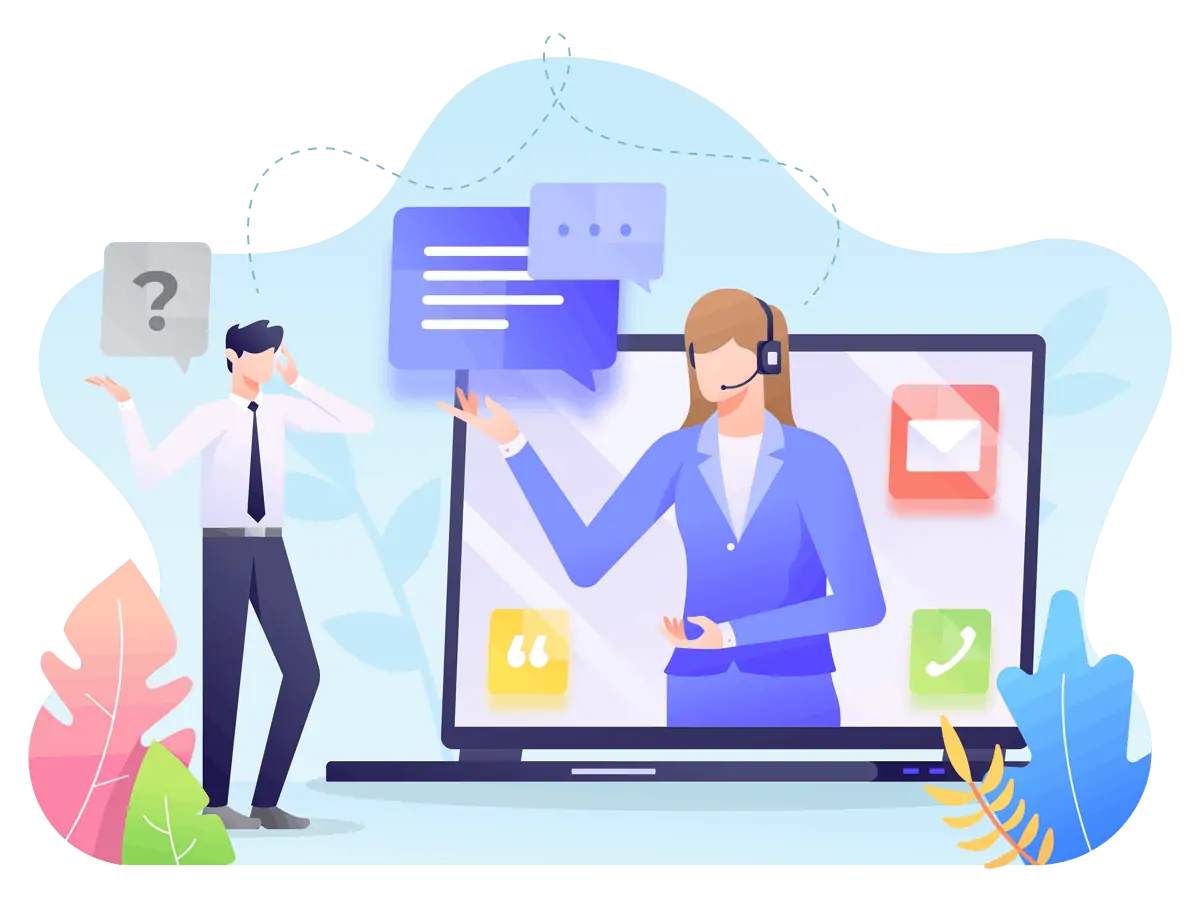 HubSpot
HubSpot handles customer support by appointing a customer success manager to be in charge of your account. You can contact them at any time via phone, email, or chat and will get an answer within 12 hours on average.
HubSpot's customer success team is available 24/365 and you also have the option of setting up custom times with someone outside business hours if necessary.
They offer a 30-day free trial for new users and their customer success team is available to help you during the entire process.
Pipedrive
Pipedrive offers many advantages over HubSpot. First of all, Pipedrive has a detailed blog where they post about their latest product updates and provide great tips for marketers to improve customer retention rates. Also, if you have any questions or concerns regarding your account with pipeline drive, there are people available on the phone who can help 24/7 every day. Pipedrive also offers great customer service via email, chat, and social media.
Messenger Bot can be used to interact with customers daily. It's also possible for the bot to remind people about upcoming events and send automated responses when certain keywords are inputted. It can be programmed so that customer service agents no longer have to reply one message at a time as they would if using email or Facebook Messenger in order just to get information.
It can do a lot of the work for customer service and it's a great way to avoid missing important messages.
The most obvious advantage is that this would allow businesses to answer questions 24 hours per day, 365 days per year without ever having an issue with not being able to respond right away.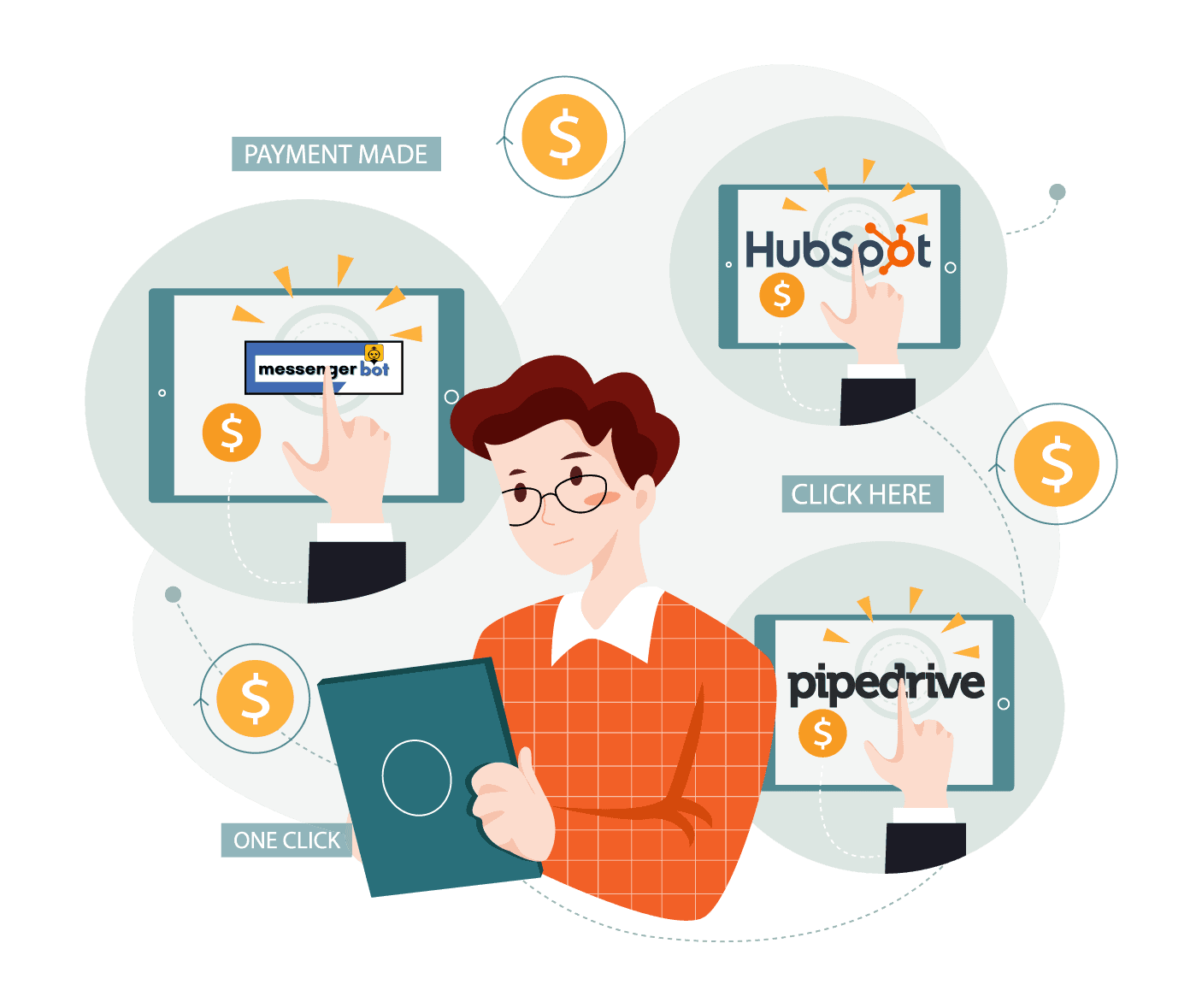 HubSpot
HubSpot offers paid editions 3 pricing plans; Standard, Professional, and Enterprise plan.
The standard plan is $45/month and $540/year if you decided to pay annually that saves 10%. It starts at 1,000 marketing contacts.

The professional plan is $800/month and $9,500/year, starts at 2,000 marketing contacts.

Enterprise is $3,200/month and $38,400/year that starts at 10,000 marketing contacts.
If you work for a start-up, HubSpot will give you 90% off through the HubSpot for Startups Program.
It also has free version tools that you can access for free like:
Form

Email marketing

Ad management

Live chat

Reporting dashboard

Landing pages

Conversations inbox
List segmentation
Team email
Conversational bots (Limited features)

Mobile optimization

Hubspot mobile app

Email reply tracking

Email templates
Pipedrive
Pipedrive has four pricing plans:
Essential – Bid farewell to lost opportunities and messy workflows. For US$12.50 per user per month, billed annually.

Advance – Make the most out of your opportunities with powerful automation tools for US$24.90 per user per month, billed annually.

Professional – Ensure long-term success with professional-grade tools for US$49.90 per user per month, billed annually.

Enterprise – Get custom onboarding and support with your CRM for US$99.00 per user per month, billed annually.
Messenger Bot
Messenger Bot pricing is affordable and simple.
It has advantages for starting business owners that want to automate their websites.
Messenger Bot Premium is $4.99 for the first 30 days and $9.99/30 days for the succeeding months.
It also has a free trial that you can explore to see if it fits your business needs!
What does HubSpot CRM software do?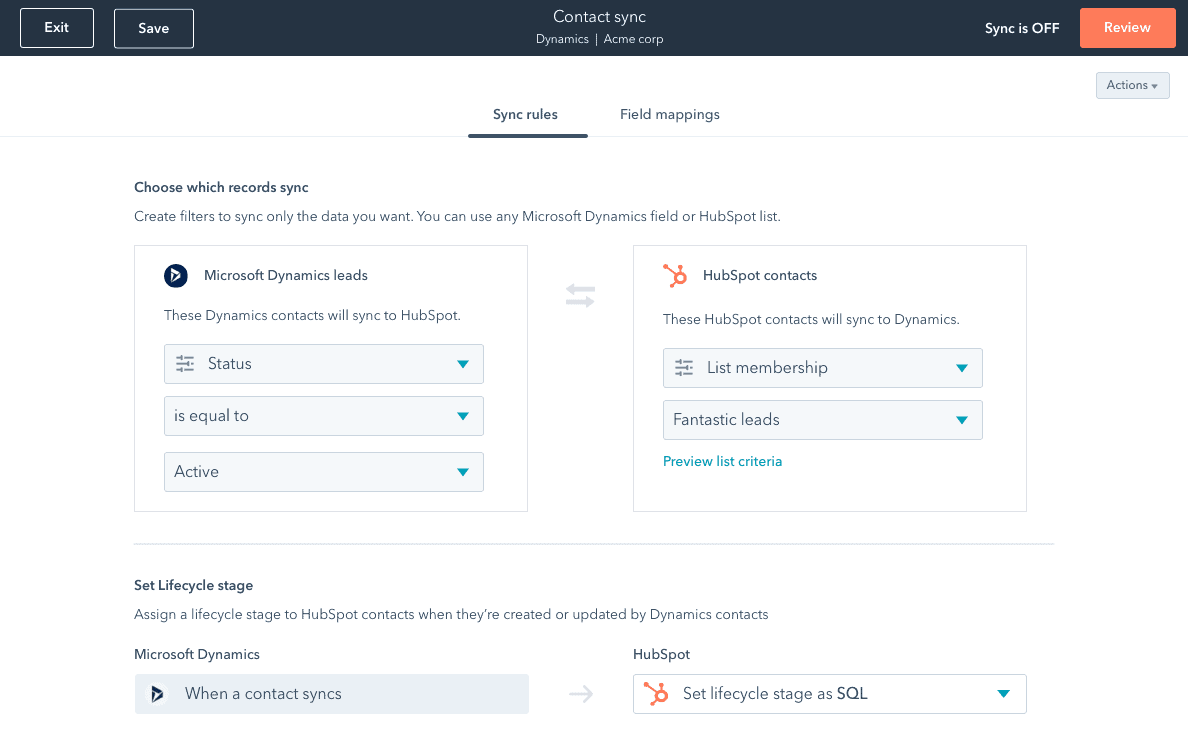 HubSpot CRM software does the following:
Gathers data about a company's contacts, leads, and customers

Shows where to find conversations with those people in your HubSpot account so you can read or respond to them more quickly. Contacts who are not registered on the system will show up as "Email" entries that list only their email address.

Shows data about the company's contacts, leads, and customers in an easy-to-read dashboard that updates automatically with information from HubSpot Marketing solutions such as Sales CRM software or Website Analytics Tool. It also provides a way to view reports on your marketing efforts so you can see how well they are working.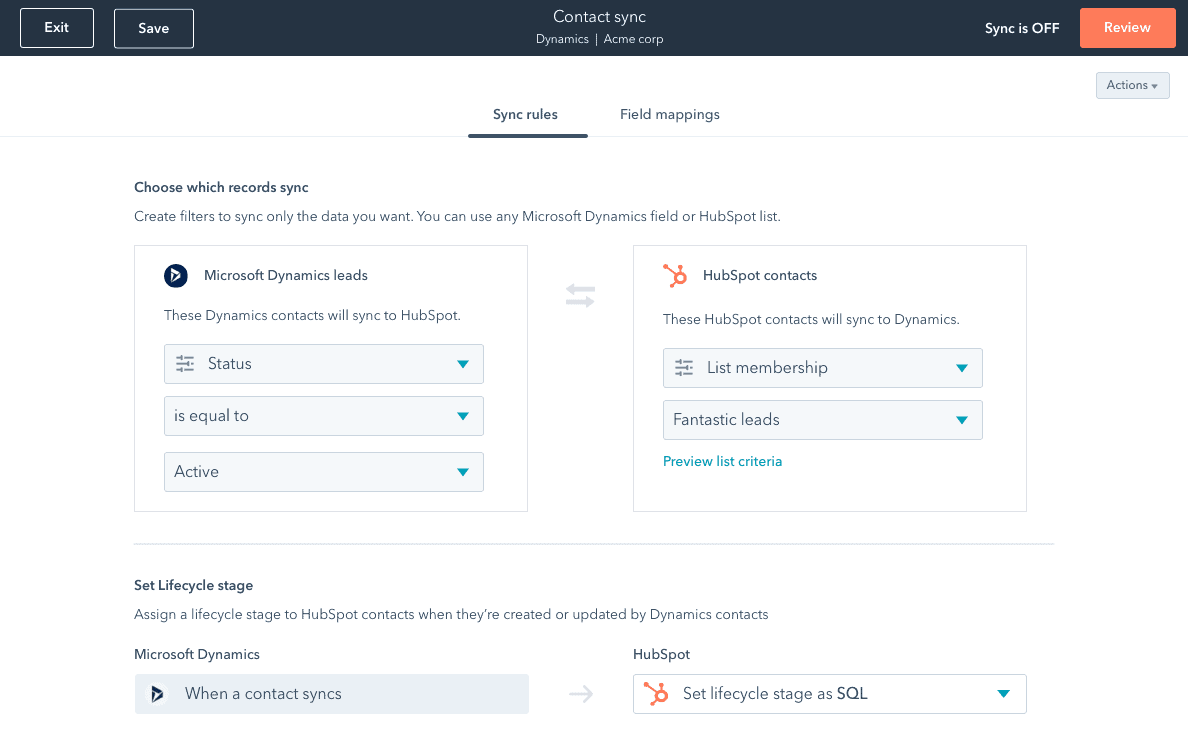 Pipedrive is a CRM and a sales management platform that helps you manage your contacts, pipeline, deals, and follow-ups. Pipedrive is not just for marketing automation tools – it's also an effective CRM system to help grow your business.
It has a contact management system, sales reports, and pipeline management. Pipedrive is a CRM system that is designed to help you manage your contacts, deals (or opportunities), leads, follow-ups (or reminders) in an easy-to-use manner.
It's not just for marketing automation tools – it's also an effective CRM system to grow your business.
Pipedrive is designed to be used by sales agents, marketers, and inside sales teams for managing their contacts in a CRM system.

Is Pipedrive free?
Pipedrive is a free tool that is also available as a paid version. The basic features are included in the free package. There's an annual fee depending on your preferred pricing plan for those who want to add more advanced features like CRM integration.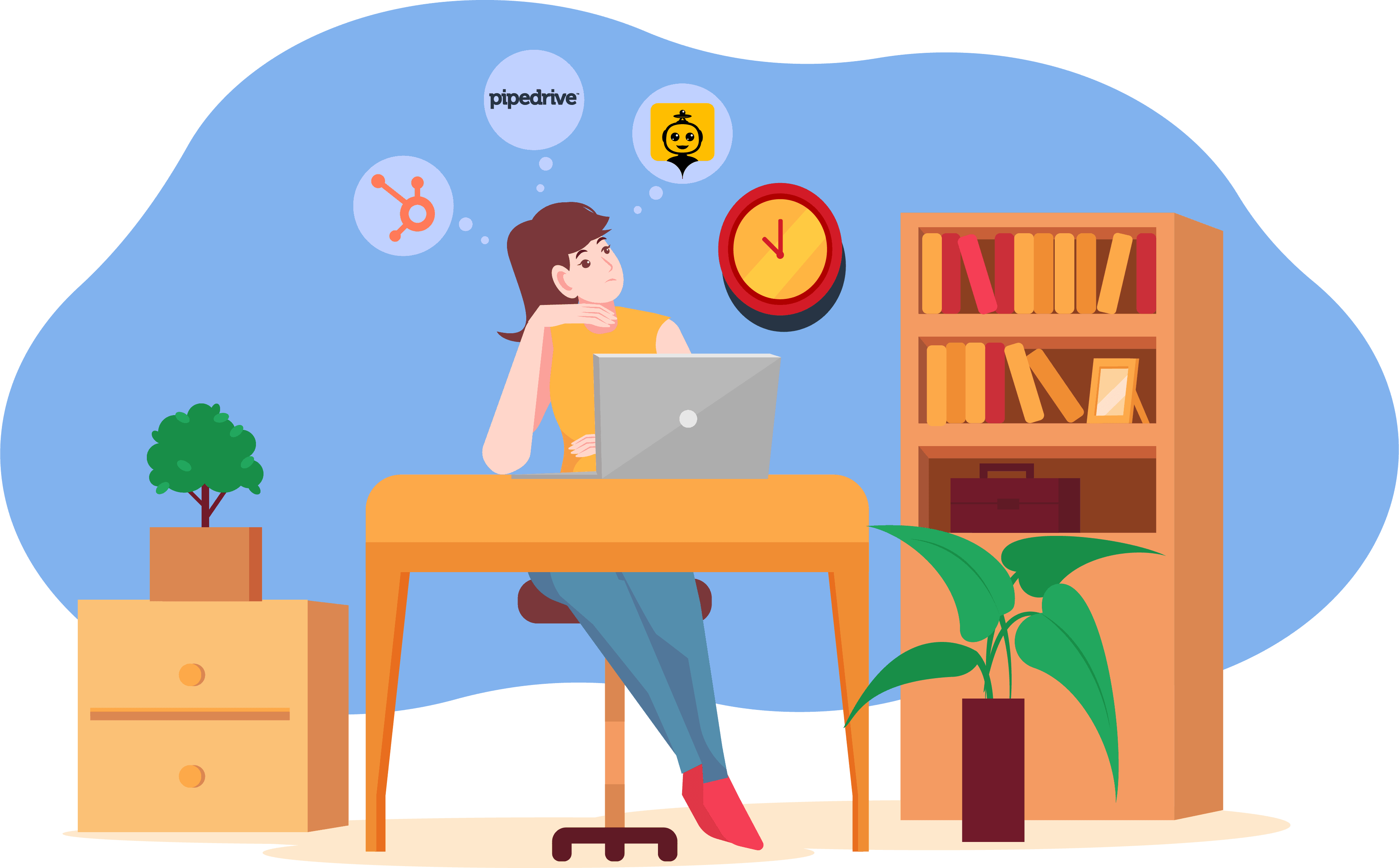 Which is better Pipedrive vs HubSpot vs Messenger Bot
Now we already have a knowledge base about these three software products. Let's learn about which is better: Pipedrive vs HubSpot vs Messenger Bot.
Pipedrive has a simple process, so it might be easier for newbies to start with this platform. It also offers the highest level of transparency on pricing — you know exactly how much each tool will cost and what your total monthly costs will be. It also offers a free trial and has no contracts, which are perfect for those who want to test before they buy.
HubSpot on the other hand has more out-of-the-box features in its CRM tool, which includes tasks or leads management, email marketing automation, website tracking as well as integration with Salesforce. If you need more than just a simple CRM, HubSpot might be the best for your needs.
Messenger Bot is an AI-powered chatbot that takes care of customer engagement and offers offline sales support. As such, it can help lead customers to purchase through conversations with them on Messenger or Facebook. It also allows marketers to easily create the company's presence on Facebook and Messenger.
Visit their respective websites to see more of their services and offers!