Which social media management software should you choose? Hootsuite, HubSpot, or Messenger Bot?
This is a question that most small business owners ask themselves. There are many different aspects to consider when trying to find the best one for your personal needs.
We will break down three of the top options and discuss their pros and cons so that you can make an informed decision!
Social media management software has become a necessity for any business trying to maintain its online presence.
In the digital marketing world, social media management software is becoming an essential tool for any company.
There are many different options to choose from and each has its own strengths and weaknesses.
The three most well-known brands that dominate this market are Hootsuite, HubSpot, and Messenger Bot.
Hootsuite is a social media dashboard that allows companies to manage multiple accounts from just one interface, and it offers both free and paid plans.
HubSpot is an all-in-one marketing software package that includes email marketing, landing pages, analytics, CRM, and more.
Messenger Bot is another option that businesses can use to automate interactions with customers through Facebook messenger or Slack channels to grow their customer base.
In this blog post, we will compare them in terms of their features as well as the price to help you make a more informed decision about which one will work best for your needs.
So, which software is the best for social media marketing: Hootsuite vs HubSpot vs Messenger Bot? Let's find out.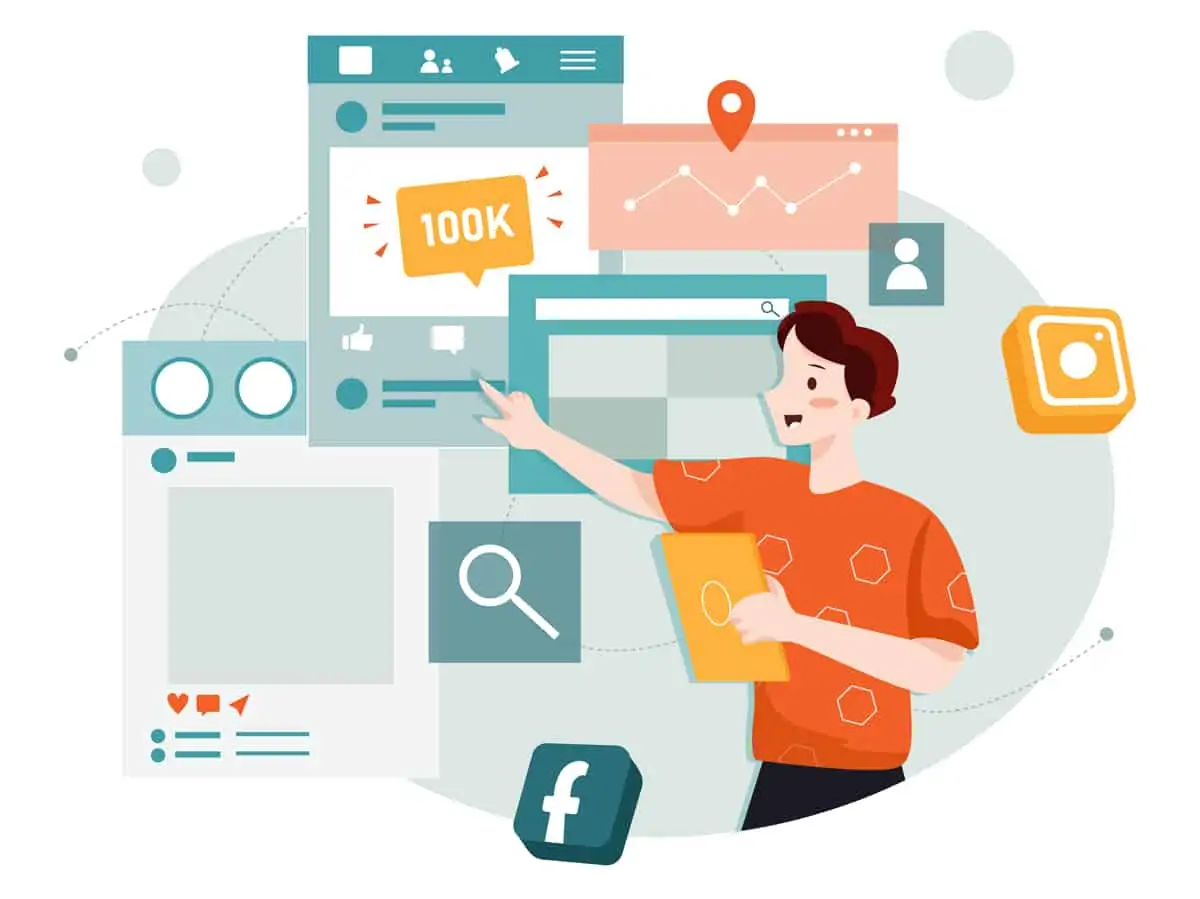 Hootsuite vs. HubSpot vs Messenger Bot: Which Tool is Best for Running Social Media Marketing?
About HubSpot
HubSpot is a marketing platform and CRM application for small, medium-sized enterprises.
It is one of the most popular enterprise social media management software for small to medium-sized businesses, agencies, and non-profits.
HubSpot also has a successful IPO on the NASDAQ.
It integrates with more than 100 other applications like Salesforce, Google Analytics, and Zendesk through its "AppExchange" marketplace or APIs (Application Programming Interface).
In 2014, HubSpot was valued at about $500 million.
HubSpot is currently in use by more than 110,000 companies globally and employs more than 900 people worldwide.
About Hootsuite
Hootsuite is a social media management platform, providing a single dashboard to manage social networks across multiple profiles such as Facebook and Twitter. Hootsuite includes tools for publishing content on different platforms like Facebook or LinkedIn.
Hootsuite's most popular features are its scheduling tool, which allows users to schedule posts in advance, and its metrics section with real-time data for measuring the performance of social media campaigns.
Hootsuite is available in two versions: Hootsuite Pro and Hootsuite Lite. Hootsuite Pro offers more features for managing business profiles including integration with Salesforce, SAP SuccessFactors or Zendesk ticketing system, Google Analytics, etc., while Hootsuite Lite is designed for personal profiles.
Messenger Bot
Messenger Bot is a great software that can be used for social media management.
It's an awesome way to help you manage your business on Facebook, Instagram, and Twitter at the same time using just one app. You're also able to schedule posts in advance so they go out when it is most convenient for you! It has a free version which makes this bot very attractive.
It's so easy to use, and it also has a very user-friendly interface that is perfect for beginners!
Messenger Bot will save you time when managing your social media accounts because all you have to do is log in with your Facebook account and then start typing what you want the bot to post on Twitter or Instagram.
One of the rapidly growing marketing automation tools for 2021.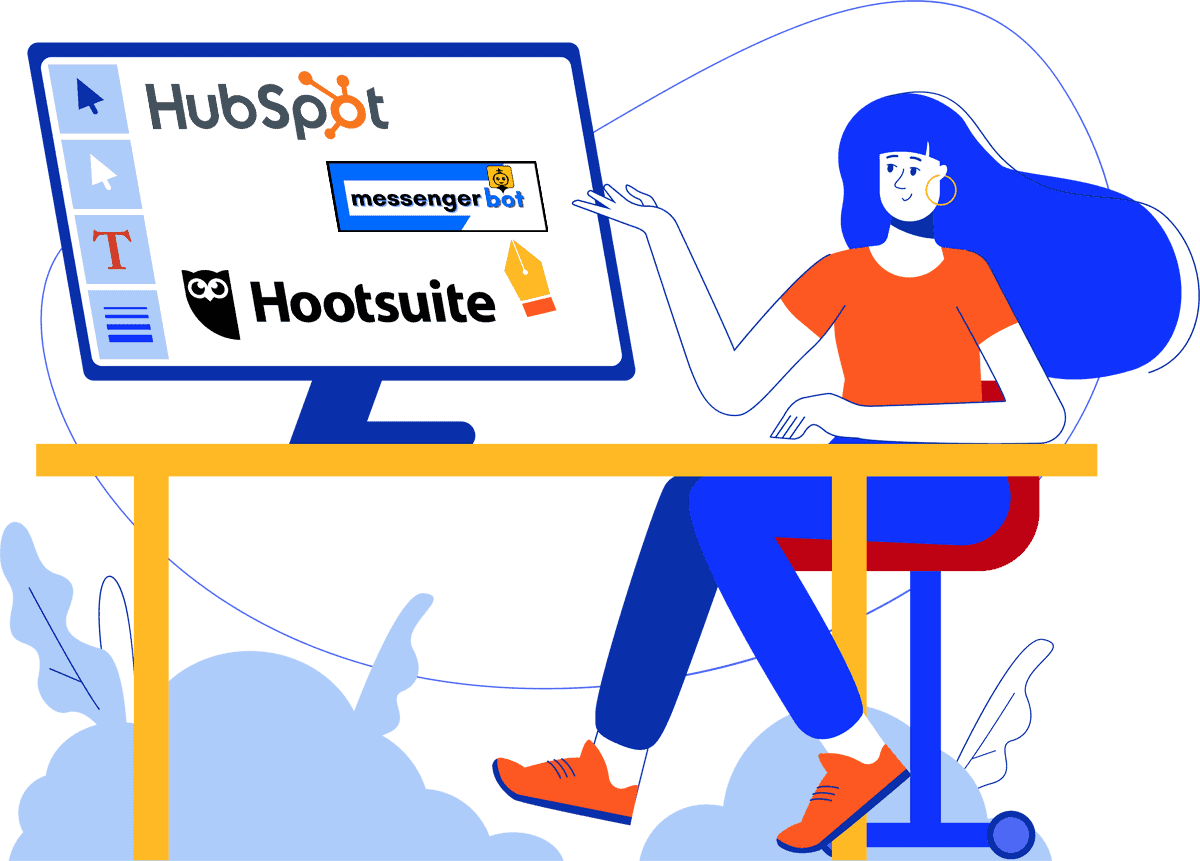 Social features of Hootsuite vs HubSpot vs Messenger Bot
Hootsuite's Social Features
Hootsuite has good social features that offer social media monitoring, analytics, and engagement. They have good keyword tracking that helps you find trending topics in social media channels so there's always something new for your business.
Plus, they also offer both on-premise and SaaS solutions which will allow you to customize the features of Hootsuite to suit any specific need or budget that you have.
HubSpot Social Features
HubSpot's social features that come with the software are among its most powerful features. For example, users can create a social hub where they can post and monitor their messages across all of their social media accounts in one place. You can also divide your posts into different categories to help you organize them better so that it is easier for you to find what you need when needed.
HubSpot can also handle contact management for lead nurturing. When someone fills out a form on HubSpot, the information is automatically saved to your contact list and synced with other social media platforms. This will make it easier for you to follow up when needed.
HubSpot also has analytics features so that you can analyze all of your posts in detail to see what works best for you. You are also able to see which posts resonate with your audience and what kind of content they respond best to so that you can make adjustments when needed.
Messenger Bot Social Features
Messenger Bot's social features include the most popular social media networks: Facebook Messenger, WhatsApp, Instagram, and Slack among many others.
This means you get access to their features without the need for any additional software or plug-in. So, if your business relies heavily on other platforms like Twitter or LinkedIn that are not supported by Messenger Bot yet, then it is still possible through a few workarounds.
Messenger Bot can also do content management for various social media platforms. This means that you can publish content on various platforms to multiple networks without having to log into those separate accounts.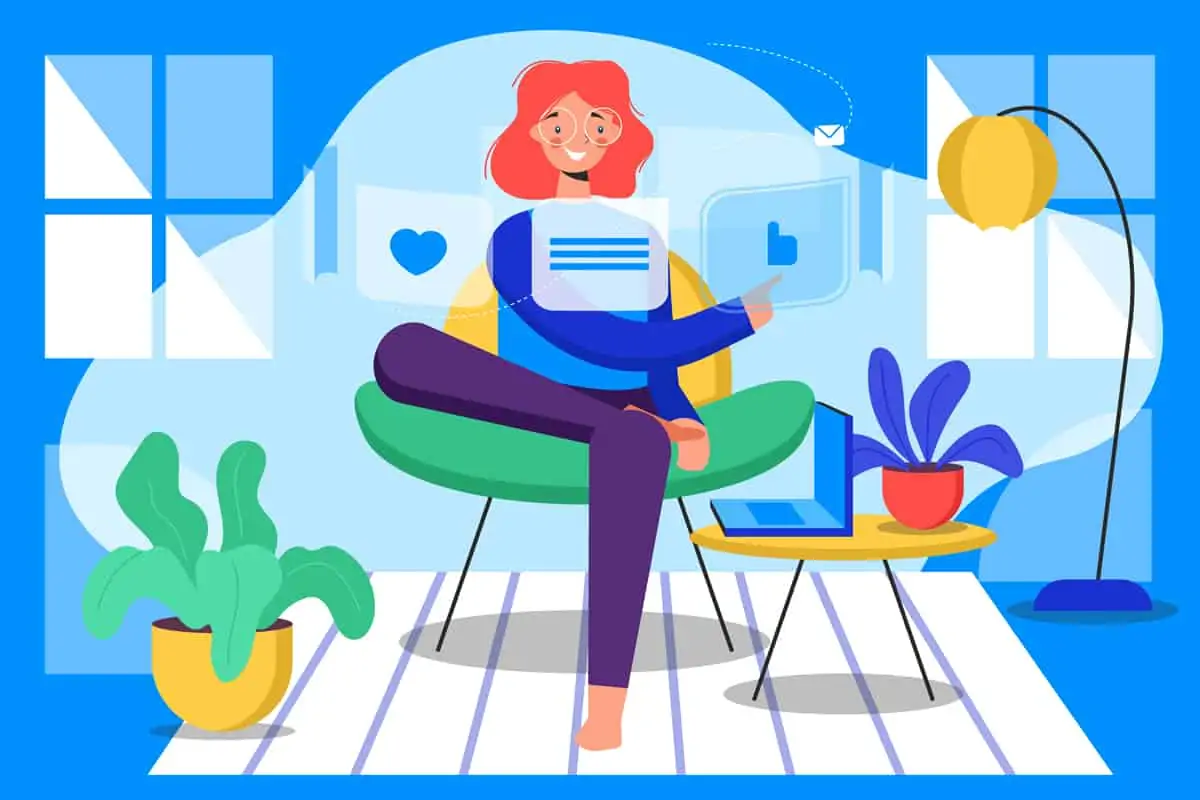 Main Differences Between Hootsuite vs Hubspot vs Messenger Bot
Hootsuite and HubSpot as well as Messenger Bot are marketing platforms that improve your business campaign management in a lot of different aspects.
Hootsuite is designed to handle all your social media functions in one place. It allows you to publish and post content across different channels, schedule posts for future publication, track website traffic sources, and measure campaign results with detailed analytics reports. Hootsuite also integrates email marketing into their platform so that you can manage both of these aspects from one place.
HubSpot is a marketing software that helps you create an effective and personalized customer experience, provide dedicated support to your followers, and increase traffic by targeting visitors most likely to convert. It offers more in-depth analytics reports than Hootsuite and has significantly more features available for purchase as add-ons.
Messenger bot can do social media monitoring such as posting content and updating your page's status to speak directly with followers on Facebook Messenger. It has social media management tools that allow you to schedule posts and track their performance.
The comparison of Hootsuite vs HubSpot vs Messenger Bot depends on your needs to choose for your digital marketing strategy.
Hootsuite vs HubSpot vs Messenger Bot: Their Main Similarities
Marketing platforms like HubSpot, Hootsuite, and Messenger Bot are software that can help the marketer to automate the marketing process.
They have similarities in terms of marketing automation capabilities and marketing analytics.
They have some differences in terms of the platform for personal branding. In this case, Hootsuite is better than HubSpot because it has a great interface as well as high performance that can make your work easier.
Messenger bot is also similar to Hootsuite that has the same features, but it has more limitations because of its operating system.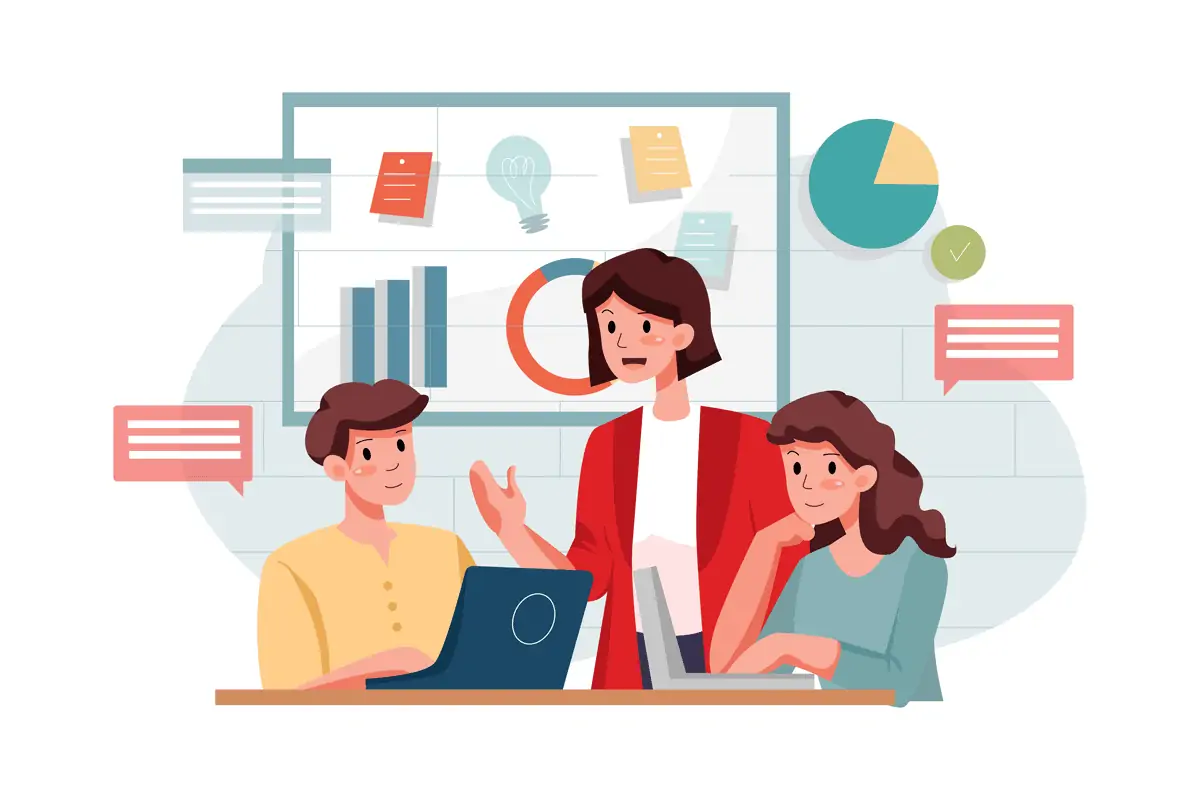 Which software has the best Social media management tools to offer?
Hootsuite vs. HubSpot vs Messenger Bot: Their Core Features
Hootsuite
Hootsuite boosts marketing sales for small business owners because of its comprehensive reports, which make it easy to track, analyze and optimize for social media.
When a company has too many tasks on its plates such as marketing, customer service, and sales lead generation; Hootsuite is the best tool because of its analytics that gives you all the information in one place.
It also offers features like team collaboration and scheduling of posts.
It has a dashboard that shows the number of followers, likes, comments on the post as well as how many impressions it got!.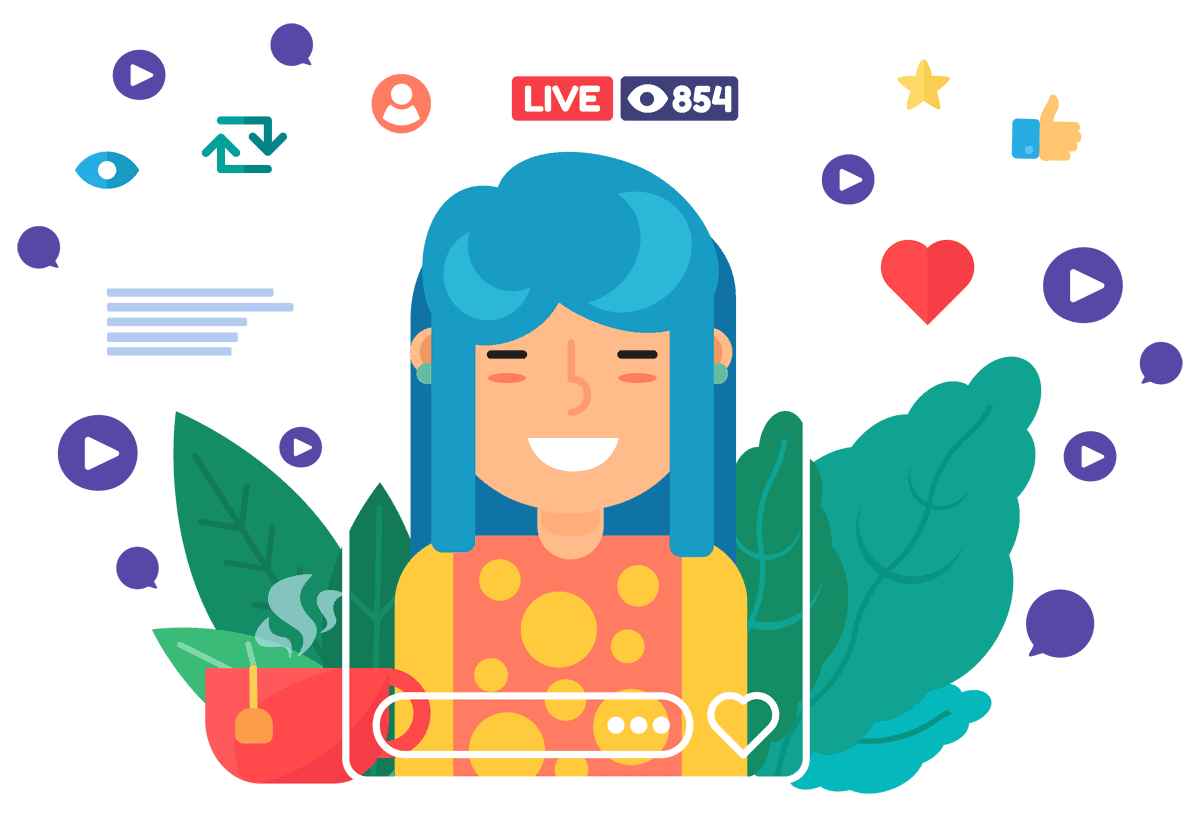 HubSpot
HubSpot has social reports for management platform, which is easy to use and has great features. It makes it easy to track the performance of your content and connect with followers on each channel in one location
The software includes robust analytics that allows you to see what posts are performing well among other metrics like shares, likes, reactions, and clicks.
Messenger Bot
Messenger Bot is also monitoring social media for you. It can help your social media marketing to a great extent without much setup or upkeep, and it doesn't require any additional software on the computer side of things as Hootsuite does.
Messenger bot has an analytical marketing strategy to be considered as a "champion" for social media marketing.
It can be used outside the platform, so you can use it on your phone!
Hootsuite
Hootsuite's customer service offers 24/365 phone and email support, Monday to Friday.
Hootsuite can also be accessed via the mobile app and desktop app.
HubSpot
HubSpot has a reputation for customer service and education. Customers who needed help with HubSpot in the past claimed the customer service responded quickly and often within a few hours. The customer service is also available via email and chat.
Messenger Bot
Messenger bot is the newest software that is introduced to the market. It has been improved with a lot of new features and it will be updated very often so we can look forward to Messenger Bot updates to get more and better services from this bot.
Alongside, using Messenger Bot is not only about customer service but also marketing communications. For example, Facebook messenger bots can be used as a marketing tool to send users updates about future products.
Which has the best pricing plan: Hootsuite vs HubSpot vs Messenger Bot?
Hootsuite Pricing
Hootsuite has 4 pricing plans:
Professional: $19/month

Team: $99/month

Business: $599/month

Enterprise Custom Solutions – pricing depends on your needs.
Hootsuite Pricing
Hootsuite has 4 pricing plans:
Professional: $19/month

Team: $99/month

Business: $599/month

Enterprise Custom Solutions – pricing depends on your needs.
Messenger bot Pricing
Messenger Bot pricing is affordable for small businesses and start-ups.
It has advantages for starting business owners that want to automate their websites.
Messenger Bot Premium is $4.99 for the first 30 days and $9.99/30 days for succeeding months.
It also has a free trial that you can explore and see if it fits your business!
Overall Review
Marketing automation is getting more and more popular, and social media marketing is one of the most important aspects of it. With so many tools available, setting up a new campaign can be difficult without prior experience with each tool.
HubSpot is best for marketing automation, while Hootsuite and Messenger Bot are social media management tools. HubSpot has most of the features in all three software packages which makes it a popular choice among marketers. Messenger Bot can also do inbound marketing and customer support that uses smart AI for its chatbot.
Now, this is the end of this blog post and you have already the idea of which marketing automation software to pick.
Visit their official website right here!