Do you want to make your marketing process more efficient?
Are you looking for a way to increase sales without having to spend as much time on the phone or in email?
Then it's time that you try out some marketing automation tools.
These nifty little programs are designed to help businesses automate and streamline their processes, so they can have more time for doing other important tasks.
In this blog post, we're going to talk about 3 of the most popular automation tools: Insightly vs HubSpot vs Messenger Bot.
Marketing automation tools are a great option for entrepreneurs who want to save time and effort while also increasing their overall efficiency. But the number of available tools can be overwhelming, which is why in this article we will compare Insightly vs HubSpot vs Messenger Bot so that you know what each tool offers, what its strong points are, and how it might work best for your business.
But first, let's get to know each platform.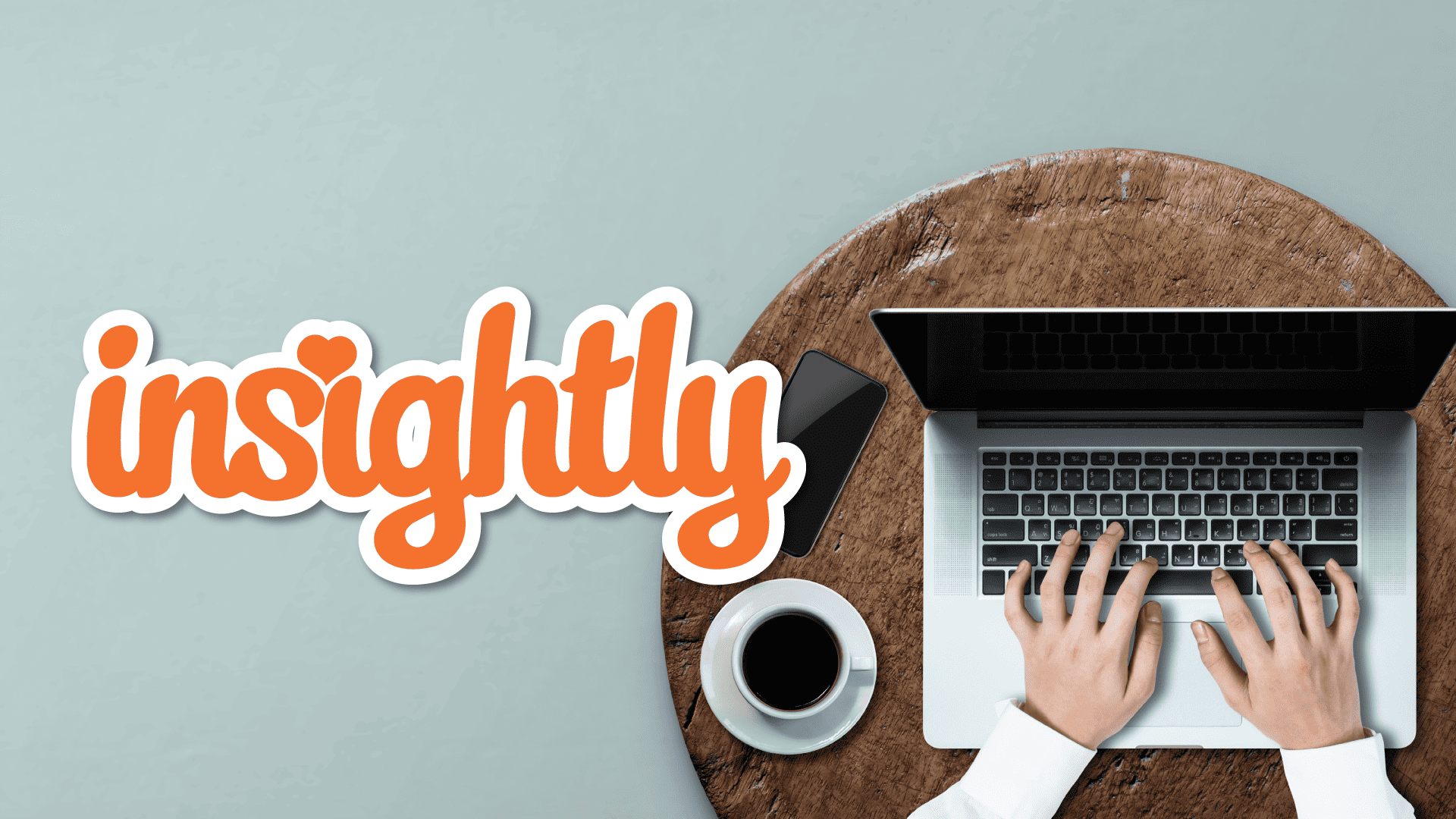 Insightly is an all-in-one CRM.
You can set up marketing automation with Insightly to manage your contacts, emails and landing pages.
Insightly has a beautiful interface that allows you to see the big picture of what is happening with your leads at any given time.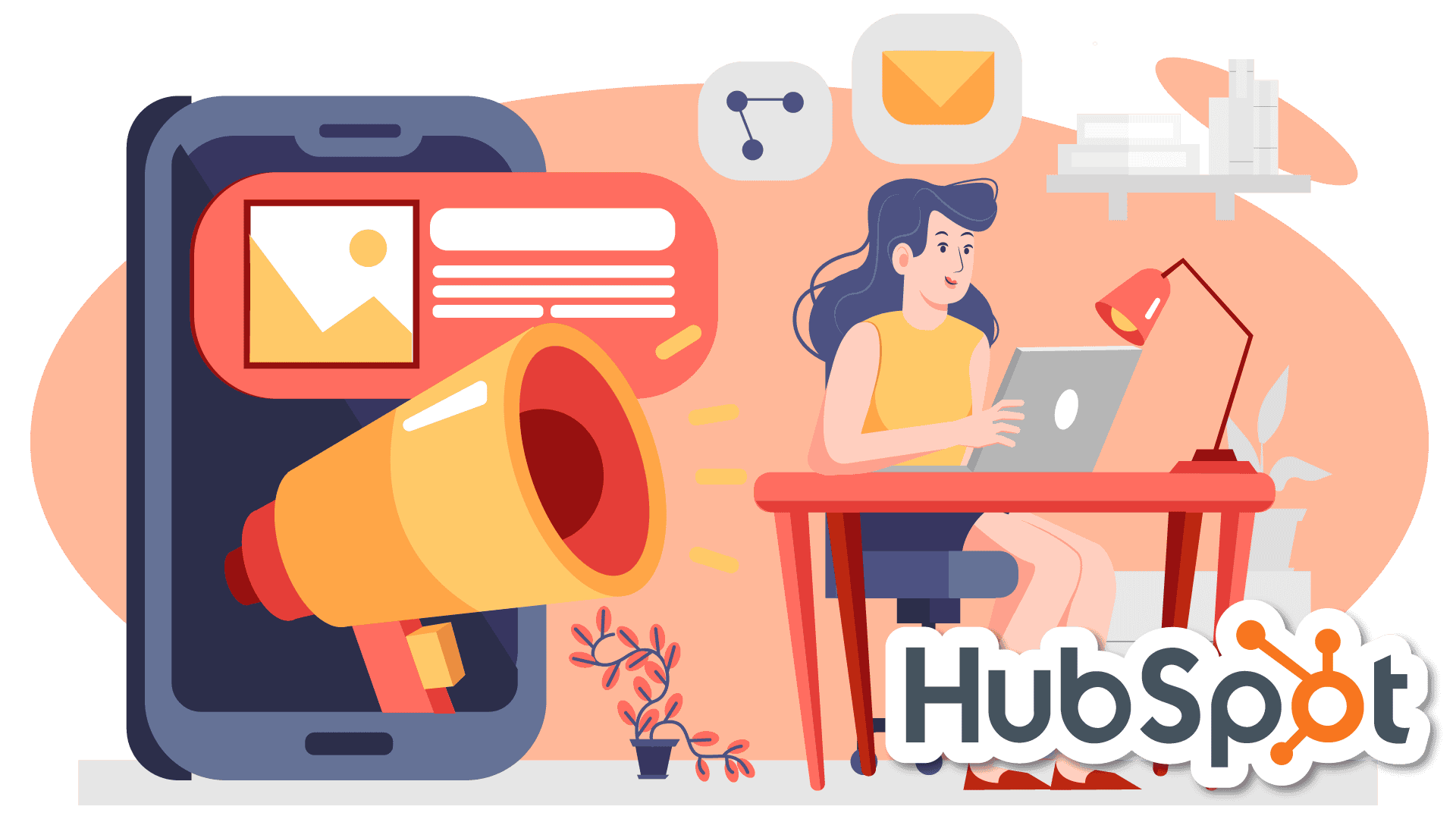 HubSpot is an all-inclusive platform that enables marketers to design and implement their marketing strategy.
HubSpot's CRM, Marketing Automation, inbound marketing software (blogging), Analytics, Social Media Management tools are available as different modules within the overall suite of products.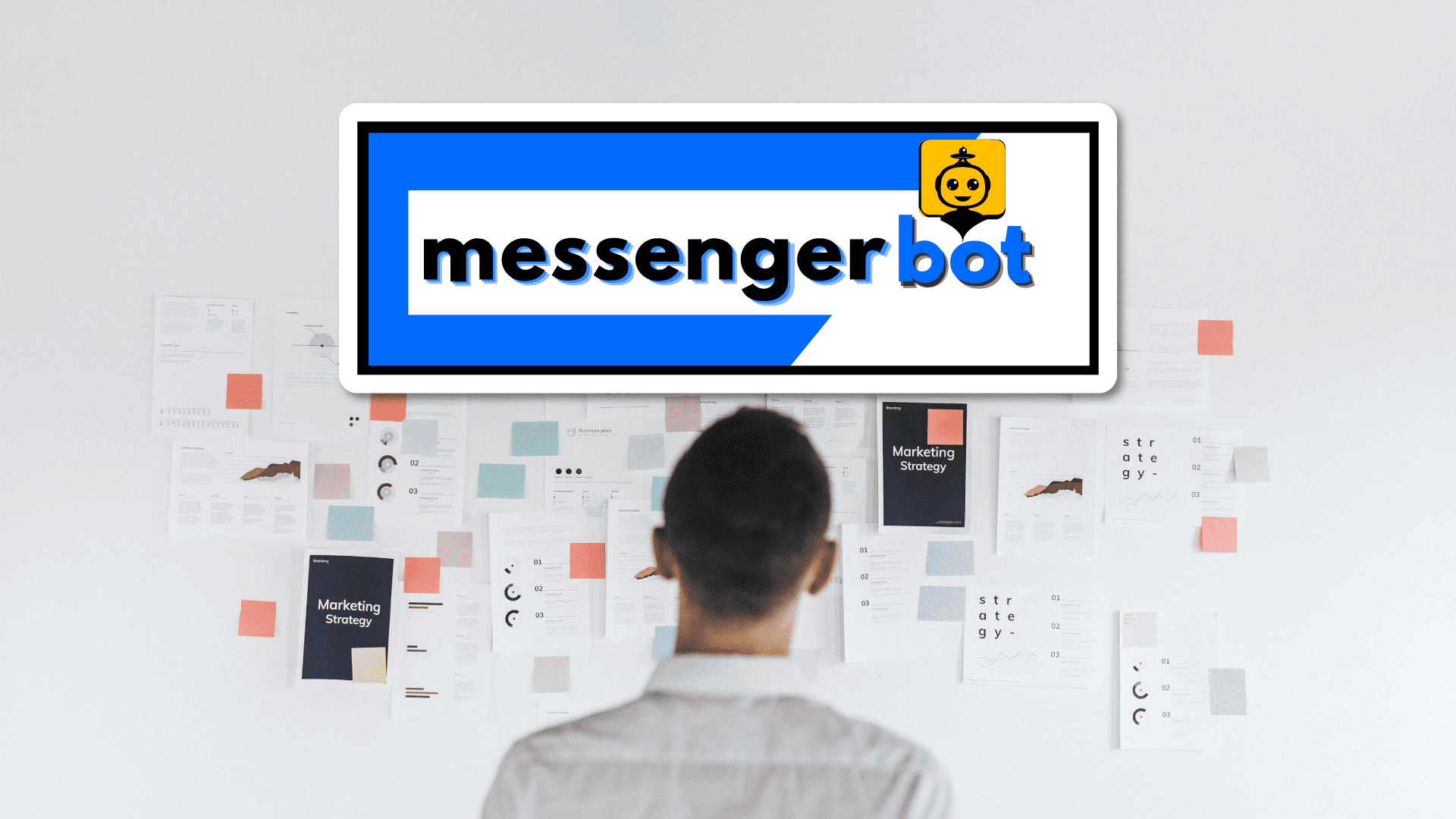 Messenger Bot is a newer marketing automation tool that uses chatbots to automate engagement with the customer. While it is not as widely used, this can be a powerful way to engage your customers and provide them information in real-time while they are using other parts of your website or on social media.
Insightly vs HubSpot vs Messenger Bot Features Comparison
Each platform offers a lot of features. Let's take a look at the most important ones: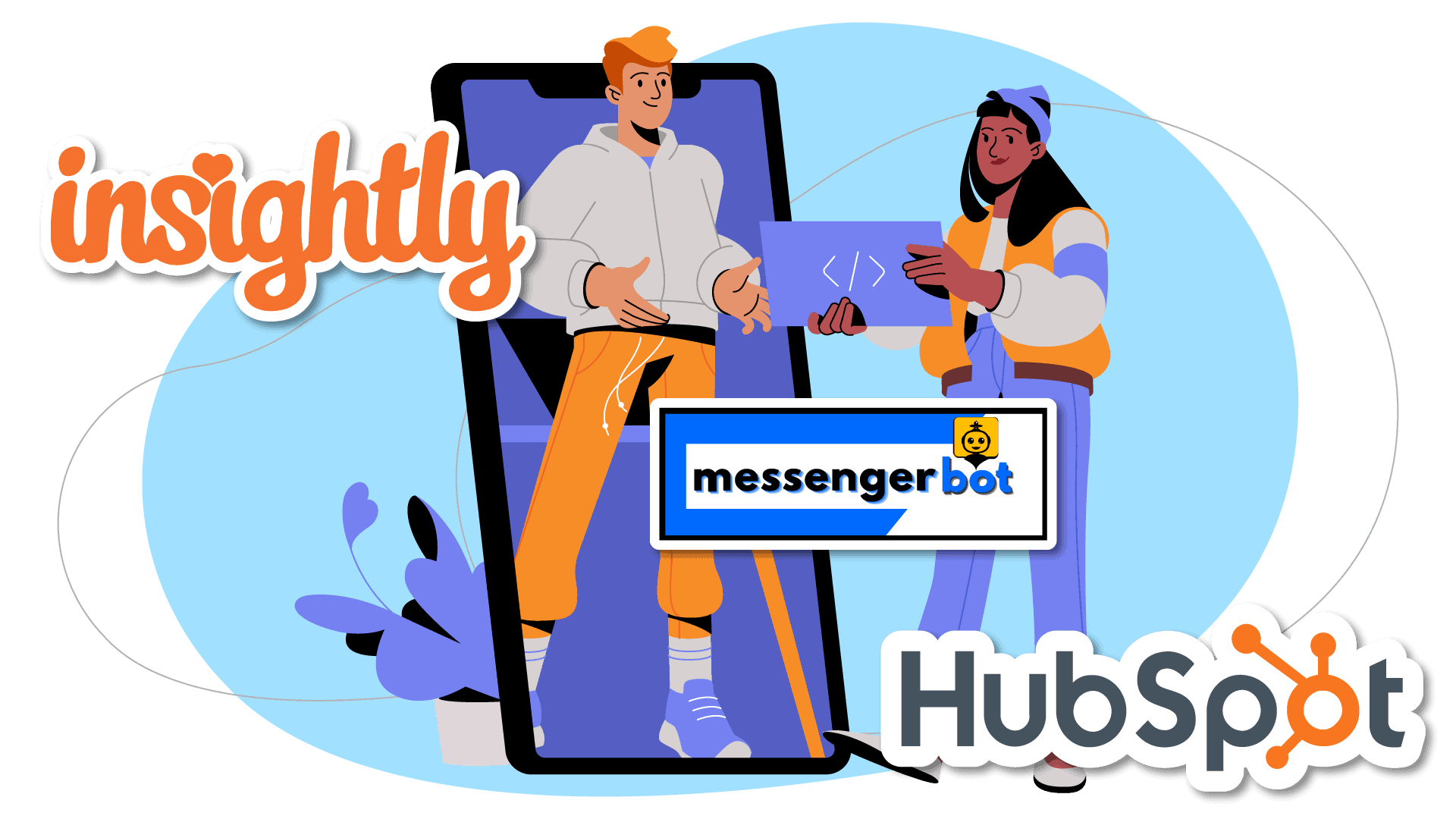 A marketing automation tool is no use to your business if it is not easy enough for you and your employees to learn how to use. Ease of Use should be an essential feature for any marketing automation platform.
Each platform has a different approach when it comes down to ease of use.
Insightly offers tutorials, webinars, and videos to help you get started with the platform. Their user interface is very intuitive and easy to use, especially for those who are new in the field of marketing automation tools.
HubSpot has a very simple approach when it comes down to ease of use: they've created their own marketese that all employees working on your website need to know. They also offer a lot of online courses and webinars in order to help you get started with the platform.
Messenger Bot is the easiest platform to use. Their visual builder makes it possible for everyone in your company who can send or receive messages on a computer, tablet or smartphone to create and customize their own chatbots without any coding experience at all.
The Verdict:
The marketing automation tools of Messenger Bot are the easiest to use for businesses of any size.
HubSpot and Insightly are also very easy to use. However, HubSpot requires employees to learn their own special language while Insightly might be a bit more difficult for new users because of the sheer amount of features that need to be learned in order to start using it effectively.
Apps and Integrations are critical to any successful marketing automation tool. Each app and integration has a different use case depending on the needs of your business, but there are some general categories that many integrations fall into:
– Lead Acquisition – these apps help you capture leads from other platforms eg website forms or email signups
– Content Promotion & Syndication – usually used to help promote your content and syndicate it to other platforms
– Sales – apps that integrate with CRMs or sales tools like Slack for example, can be extremely helpful in closing deals faster. Let's take a look at each app category across all three platforms.
Insightly
Insightly integrates with a number of apps that are used to help manage and streamline your business. There are integrations for things like Salesforce, HubSpot, MailChimp (email marketing), Google Analytics & Facebook Ads Manager – just to name a few!
HubSpot
HubSpot integrates with hundreds of different tools from email newsletters, social media, CRMs, and even accounting software. It also has an app directory where you can see all of the apps that HubSpot integrates with right on their website!
HubSpot's integration is called App-Connect which gives marketers access to more than 270+ applications from well-known partners like MailChimp, Google Analytics, Zendesk, and more.
Messenger Bot
The Messenger bot is a very new feature that can be used for many different things in your business – from lead generation to providing customer support and more! It has apps built right into the platform so you don't need to leave Messenger when trying to access them.
Messenger Bot integrates with Zapier, JSON API, Google Sheets, and Woocommerce.
Messenger Bot is a new and exciting platform that's worth checking out if you're looking to automate your business more efficiently!
HubSpot vs Insightly vs Messenger Bot | HubSpot Wins 
In this category, HubSpot is the clear winner. With over 270+ integrations, HubSpot has more apps than any other platform on this list and they all work together seamlessly.
Managing/Marketing | The Sales Process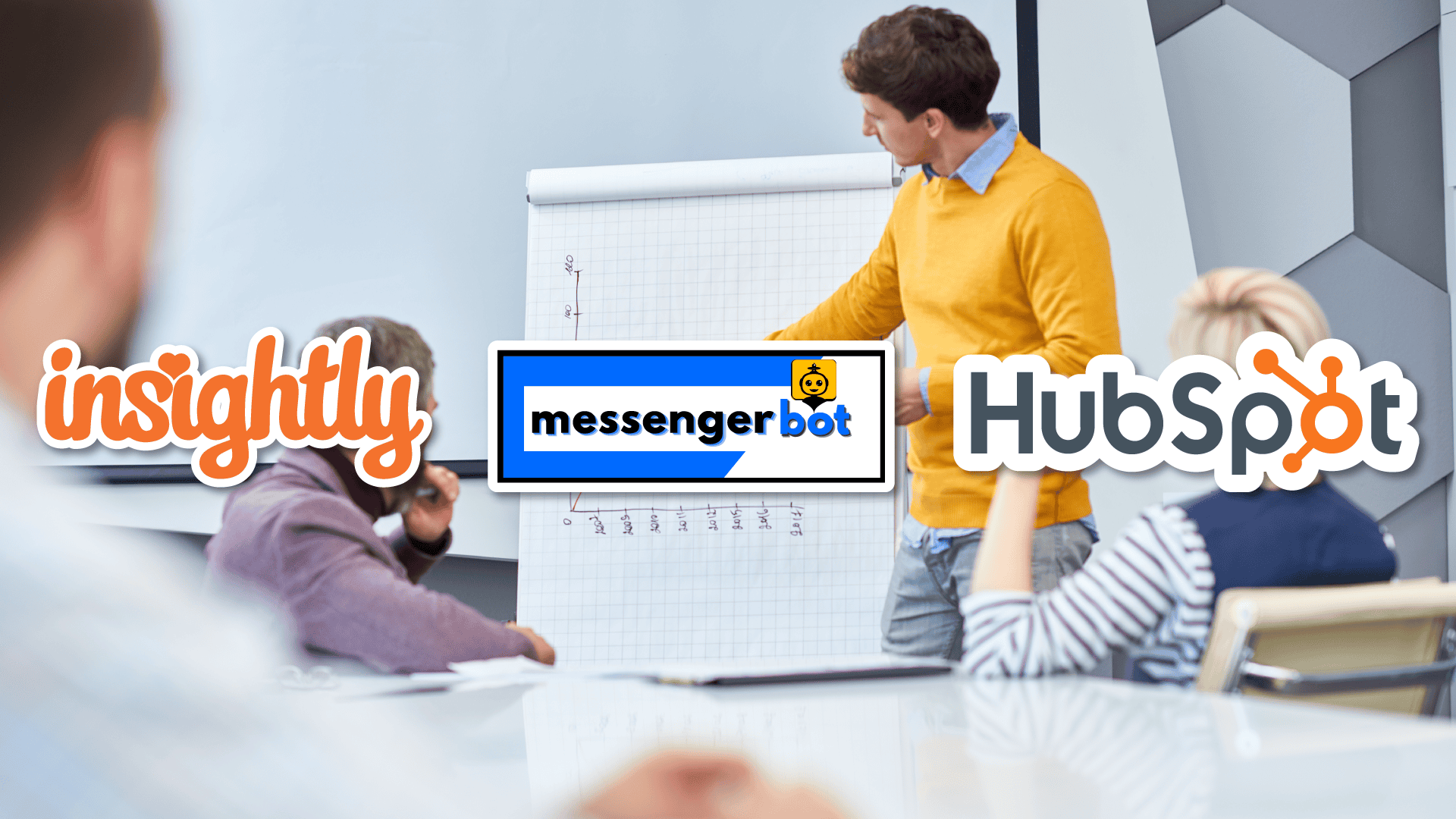 Marketing and sales departments work closely in every business which makes it important to have a system that will help them collaborate and achieve their goals.
Companies are looking for tools that can provide real-time data, the right information at the right time so they can make smart decisions about how to approach prospects or customers.
With all these new technologies available today businesses need to be able to keep up with the market.
A marketing automation software is a great resource for businesses that want to grow their sales and streamline processes in order to achieve higher efficiency.
Insightly's marketing automation has a lot to offer with its built-in features.
One of the most notable is their CRM integration which makes it easy to connect your contacts and accounts together so you can see how they are related at all times.
The tool's lead scoring feature uses predictive analytics in order for businesses to identify when prospects will become customers.
Insightly also provides a marketing calendar which is essential for scheduling campaigns and events in order to keep track of your activities over time. With this tool you can stay on top of all the important information without having to spend hours reviewing it, instead simply glance at your dashboard and get everything that matters most at once.
HubSpot marketing automation features give businesses all the tools they need to succeed.
One of their biggest advantages is that it has a social media feature which makes it easy for you to manage your accounts and schedule posts so you don't have to do everything manually, instead simply set up an RSS feed from Facebook or Instagram and let this tool take care of the rest.
Another great feature is their lead forms which can be customized to fit your business needs, you can add fields for comments and include custom URLs in order to track your campaigns easily.
HubSpot also provides a free training course so that businesses will have all the information they need at hand from day one in order to get the most out of their tool.
This software is perfect for businesses that want to keep up with the latest trends and provide an excellent customer service experience.
It's a great way to automate your marketing efforts, providing instant notifications when new information becomes available or when someone comments on one of your posts so you can respond as quickly as possible.
This is also a great way for businesses to keep their customers updated with promotions, it's an excellent marketing tool that helps you build relationships and trust by notifying people of new updates or discounts available on your website.
HubSpot vs Insightly vs Messenger Bot | Verdict: Both Platforms Have Their Perks
The three platforms offer businesses many useful features and have a lot to offer.
Most of them are similar in terms of what they provide, so it really comes down to preference when choosing which one is right for you or your business.
Insightly focuses more on the sales part with their lead score feature that predicts prospect's conversion rates whereas HubSpot has an easier social media feature and a great training course that offers everything you need to know in order for your business to take off.
Messenger Bot is perfect for businesses looking to automate their marketing efforts which can be very time-consuming, it's an excellent way of staying updated with all the latest news while also keeping customers informed about new promotions or updates.
There are definitely many perks to using marketing automation tools, both platforms have their benefits and it really just comes down to preference in the end.
Security is an important factor when choosing a marketing automation tool. Before deciding on your platform, make sure to read the fine print and fully understand what security measures are implemented for you as well as how they benefit you in the long run.
Insightly has a very detailed description of security measures and policies on their website. They state that they have been developed with data protection in mind, and provide steps to help you maintain the integrity of your business' information should something happen.
Similarly, HubSpot also has a very detailed description of security measures and policies. The first few points on their list are:
– All data is encrypted at rest, in transit, and during processing
– Data loss protection across all storage layers
Messenger Bot has a detailed Privacy Policy that includes everything from what data is collected to how it's used and allows you to opt out of certain programs.
HubSpot vs Insightly vs Messenger Bot | Which is Safer?
In terms of security, one thing is for certain – neither platform has a lack of measures to keep your information safe. However, both platforms are more than capable of holding on tight to the data that you give them and keeping it out of harm's way.
Connecting and Analysing Data
Analytics are necessary for marketing automation. This is because they allow you to review your previous campaigns and determine the most effective ones, while also providing a way for you to see how successful future efforts will be. The ability to measure various metrics allows businesses of all sizes not only to create their own automated campaign structure but use it as an opportunity to increase ROI by reaching the right audience with their services.
By collecting and analyzing data about your leads, you are able to create a more accurate marketing campaign that will reach new customers better than ever before. However, not all tools collect this information equally well so it is important for businesses to choose one that can offer them access to analytics as much as possible.
Insightly's Analytics feature is a great way for businesses to collect data about their campaign. This allows you to see which potential customers are interested in your product or service, the method they use most when engaging with your brand and how much time it took them before converting into a customer. Every piece of information that is collected through these analytics can be used by the business owner so that they can improve their marketing campaign and create a better product offering.
As HubSpot is an all-in-one platform, it offers the most extensive analytics structure for businesses using its services. It has both automatic data collection as well as personable insights that are relevant to your business needs so you do not have to be an expert to understand all the different metrics and statistics. You can choose between an in-depth report or a more general overview, depending on your needs.
While Messenger Bots do not collect data as powerfully as some of its competitors, it still has the ability to help businesses through automated responses that are based on the information you have provided. This allows you to use a Messenger Bot as an opportunity for both lead generation and lead nurturing, so it is still possible to collect customer data through this channel if desired.
HubSpot vs Insightly vs Messenger Bot | Verdict: HubSpot
Marketing automation tools like Insightly are becoming more popular than ever before because they allow businesses of all sizes the chance to expand in ways that would have been impossible in the past. However, as technology continues to develop at a fast pace, it is important for businesses to keep up with these changes in order to continue generating high levels of ROI and revenue.
HubSpot offers businesses an all-in-one platform that includes many different services like marketing automation tools under one roof, allowing you not only access to many tools that are designed to increase revenue and ROI but also the opportunity to track your progress.
Insightly provides a detailed insight into the metrics of your campaign, while Messenger Bots can be used for both lead generation and nurturing efforts so they remain relevant throughout every stage in the customer lifecycle. However, HubSpot has more advanced analytics that allows you to see how your campaign is performing in real-time.
With such a vast range of benefits and features, it's no wonder that HubSpot has become one of the leading marketing automation platforms on the market today.
Integrating Your Data Channels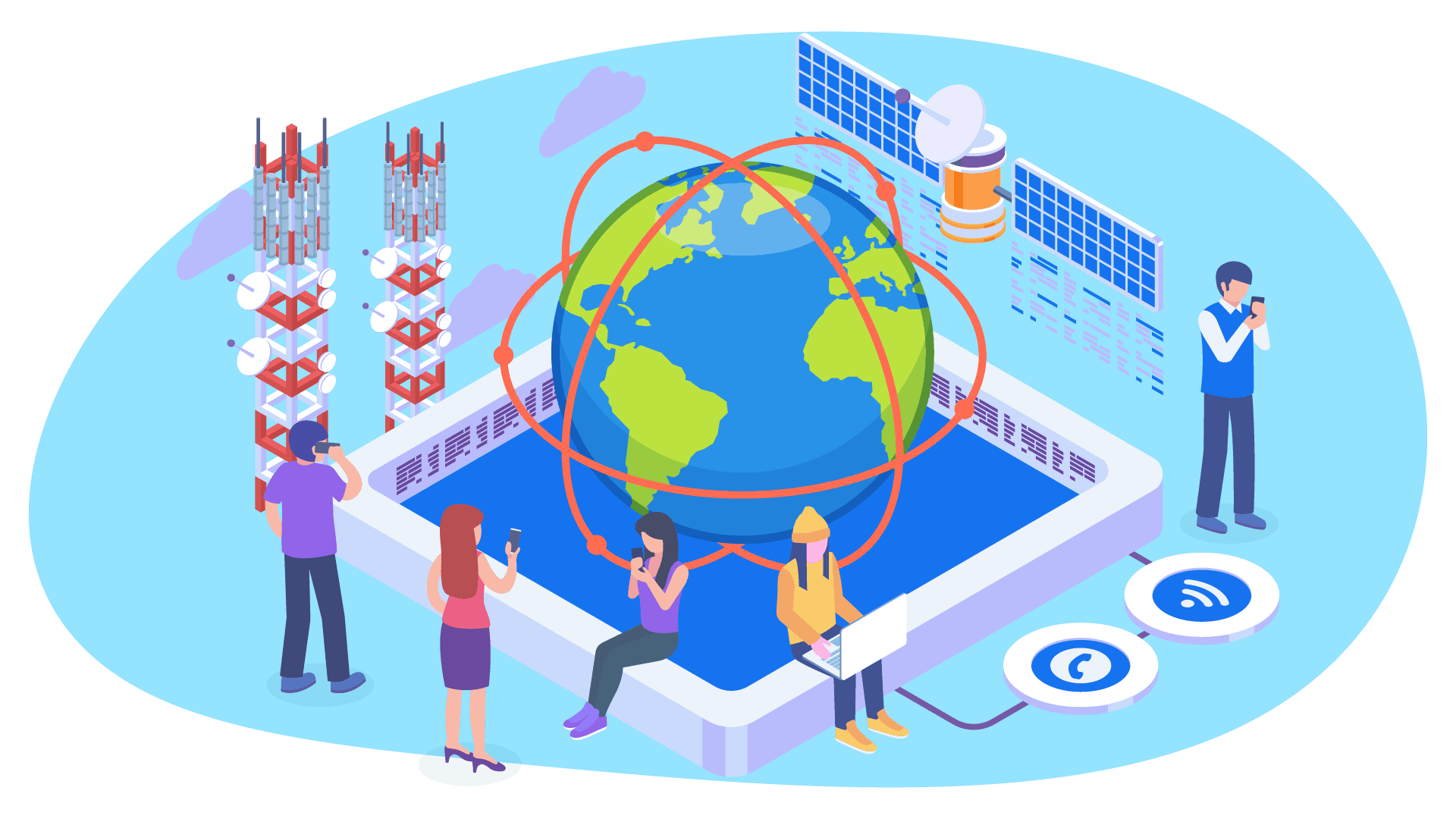 Data channels are the communication channels you can use to send your marketing emails. Different data channels are more or less effective in getting users' attention, and some may be free while others require an additional fee depending on usage.
Integrating these different platforms will make it easier for marketers to manage their campaigns without having to switch between multiple tools that each perform a single task.
Insightly's data channel integrations are quite limited compared to HubSpot or Messenger Bot. The only available integration is with the most popular email marketing tool, Mailchimp.
HubSpot's list of data channels includes some more advanced options that may be useful for a variety of business types and sizes including G-suite by Google Cloud, Slack, Shopify, and Salesforce.
While there are a few e-commerce platforms like Magento that can be integrated into HubSpot's list of data channels, you have to pay for those integrations separately.
Channel integrations are one of the most important features in Messenger Bot. The platform's integrations include Facebook, Instagram, and WooCommerce to help you meet all of your marketing needs under a single tool.
HubSpot vs Insightly vs Messenger Bot | Verdict on Integrating Data Channels
Insightly and HubSpot have an impressive number of integrations with other marketing tools, but Messenger Bot has the widest range of data channels to integrate across all three platforms we analyzed in this article. 
HubSpot vs Insightly vs Messenger Bot | Content Management Systems (CMS)
A content management system (CMS) is a web-based tool that allows you to manage your website, blog, and other online content. It provides an interface for users to post data on the site as well as edit, delete or add new information without requiring any technical knowledge of HTML code.
Insightly is a CRM and marketing automation tool with a CMS that allows for easy management of your blog, website, or social media channels. This includes the ability to add pages/sections, posts, or products; update text styles such as fonts and colors; add images or videos to posts and pages; create forms for collecting lead information, order a product or subscribe to content.
HubSpot is an inbound marketing tool that allows users with no technical background to manage their website easily through the CMS. The Hubspot CMS integrates seamlessly into the platform to allow you to easily manage your website, blog, and social media channels. With Hubspot's drag-and-drop user interface (UI), you can add, reorder and delete items. You can also edit the content of each page using a WYSIWYG (What you see is what you get) editor with support for HTML code. If necessary, Hubspot's developer tools allow coders to customize their website through custom coding in PHP, .NET, and other languages.
Messenger Bot currently has no CMS features.
HubSpot vs Insightly vs Messenger Bot | Verdict
Between Insightly and HubSpot, the CMS features of HubSpot are more advanced and allow you to manage your website, blog, or other pages in one place. This is important if you have multiple content channels that require updating regularly.
HubSpot vs Insightly | Project Management (PM)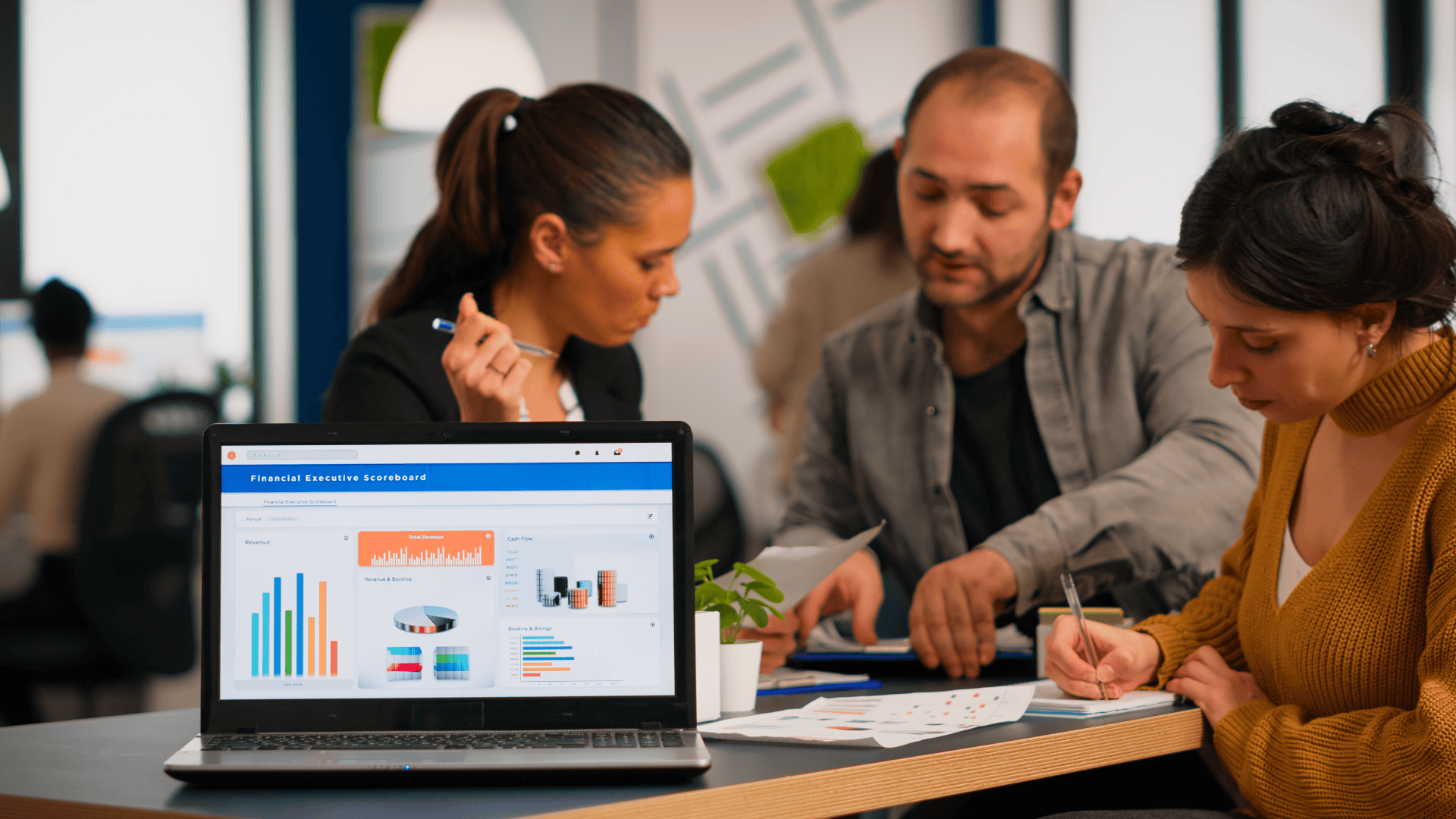 Project management features are useful in any industry, but they're especially important for marketers. Marketing teams are constantly managing multiple projects at once with tight deadlines and scope changes by upper management or clients. Without a solid project management tool to keep all of the marketing efforts organized, it can be hard to stay on top of everything that needs to get done without sacrificing quality or missing deadlines.
Insightly is a project management tool that helps marketers organize their outreach efforts. It's especially helpful for organizations that use marketing automation tools like HubSpot, Pardot, and Marketo to manage their email list growth or demand generation strategies.
HubSpot's project management features are very similar to Insightly's.
HubSpot has two tiers of project management features for marketers: standard and professional.
Both versions include a Gantt chart feature that helps users manage their projects with visual timelines, as well as the ability to attach tasks from other applications directly into HubSpot, which can streamline daily workflow processes.
Messenger Bot does not provide project management features at the moment.
HubSpot vs Insightly | Verdict
HubSpot and Insightly both offer project management features, as well as many other tools that are useful to marketers on a daily basis. However, they each have different advantages depending on the size of your company or team:
– HubSpot offers more advanced marketing automation for larger companies (over 50 employees) who need better lead nurturing capabilities.
– Insightly is more affordable and offers a better user experience for smaller teams or companies.
HubSpot vs Insightly | Customer Service
Customer service is extremely important when it comes to selecting an alternative for your business. When you're spending a lot of money on marketing automation, you want to be sure that the software is actually helping your brand reach new prospects and engage with current ones in a way that will help them buy more products or services.
Insightly's customer service has come a long way since its early days. It's no longer only available via phone, which can be frustrating for users who don't like talking on the phone or aren't comfortable doing so in English (the official language of Insightly). Users now have access to both chat and email support seven days a week from anywhere between nine AM – six PM EST.
In comparison, HubSpot's customer service is only available via phone during business hours of nine AM to five PM Monday through Friday (excluding holidays). Customers can also access email support at any time from the help section on their dashboard, but they'll likely have to wait a few hours before getting a response.
Messenger Bot's customer service is only available through live chat, which can be frustrating for users who are not always accessible via the internet. Fortunately, there's no shortage of contact options – emails can also be sent or called upon at anytime from anywhere in the world (with a few exceptions).
Among the three platforms, HubSpot comes out on top for having the best customer service. The online assistance is available from nine AM to five PM EST every weekday, which makes it easy for those who work a typical business day to access support when they need it most.
Pricing between Insightly, HubSpot, and Messenger Bot is similar. There are no large price disparities between any of the three tools.
However, when you look at individual pricing plans for each software package, there are some differences in features offered by each tool provider.
Free: 500 contacts and 1,000 branded emails.
Basic: $7.79/user/month, 1,000 contacts and 2,500 branded emails.
Growth: $14.99/user/month, 20,000 contacts and 20,000 branded emails.
Pro: $29.99/user/month, 30,000 contacts and 30,000 branded emails.
Starter: $45/month, 1,000 marketing contacts
Professional: $800/month, 2,000 marketing contacts
Enterprise: $3,200/month, 10,000 marketing contacts
Messenger Bot Pricing Plans
Messenger Bot charges $4.99 for the first 30 days and $9.99 for the succeeding months. However, this pricing is only a limited offer.
In conclusion, all three tools provide a similar price range. However, when you look at each pricing plan individually, there are some differences in the features offered by each tool provider.
As such, it is important to compare Insightly, HubSpot, and Messenger Bot and see what will work best for your business needs before committing any money or time into one of these platforms.
HubSpot vs Insightly | Frequently Asked Questions
Why is Insightly the best HubSpot CRM alternative?
Insightly is a great alternative to the HubSpot CRM because it's fast, easy to use, and affordable.
Another good thing about Insightly over HubSpot is that it has a mobile app.
With the HubSpot CRM, you're limited to seeing how many times your contacts have been sent an email or viewed your website. Insightly provides insight into what's working and what isn't by giving users access to data like which emails are triggering sales opportunities, when certain contacts open their emails, and who needs to be contacted. It's an all-in-one CRM that can track contacts, emails, and leads for you.
What is better HubSpot CRM or Insightly?
HubSpot CRM and Insightly are both good options for small businesses, but they each have their own particular strengths.
With HubSpot CRM, you can create forms and landing pages, manage your leads with the built-in lead scoring system, use email campaigns to get more traffic and close sales faster by automating your outreach, and much more.
With Insightly you can create contact lists, manage projects for sales teams with task management tools (like checklists, deadlines), share files like documents or spreadsheets via the built-in file sharing feature, use email campaigns to get more traffic, and close sales faster by automating your outreach, and much more.
With both HubSpot CRM and Insightly, you can use their integrations to connect them with other tools in the same space like MailChimp for email marketing or Stripe for payments processing. It's all about finding which one is right for you!
What are customers saying?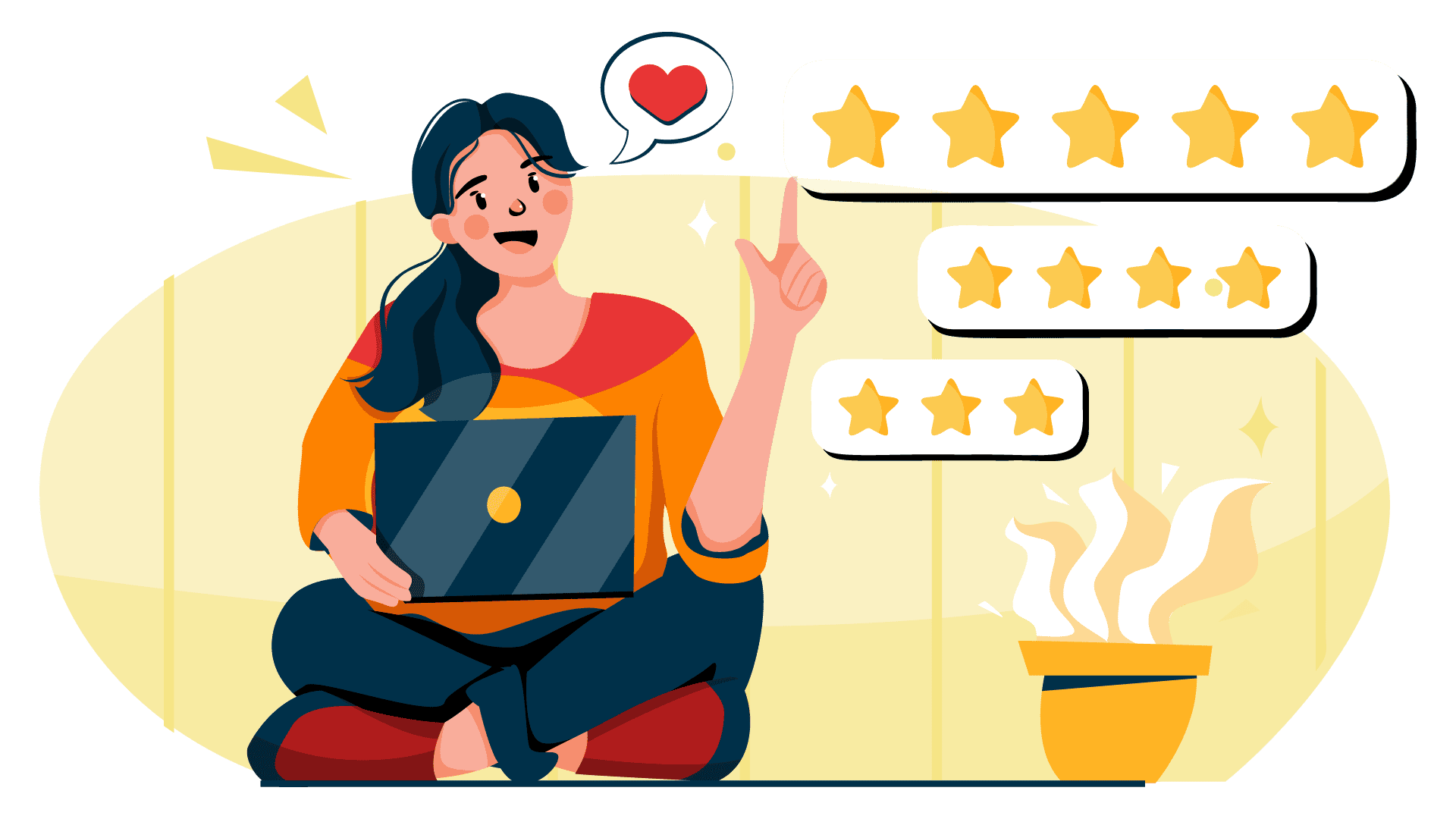 Customers are saying that HubSpot is easy to use and intuitive.
Customers are saying that Messenger Bots are helpful for collecting information when it's not best suited in a form.
Customers say Insightly is simple and makes their lives easier as marketers because they're now able to spend more time on strategy than data entry.
Overall, customers love all three of these tools and recommend them to anyone in marketing.
Marketing automation tools are absolutely essential for all small businesses and growing companies. 
There are many different tools to choose from, each with its own unique features and benefits. Insightly and HubSpot are both popular and very powerful options. Messenger Bot is a promising new tool that provides many benefits. Insightly and HubSpot are great for companies needing a more customizable platform and Messenger Bot is perfect for small businesses.