If you are thinking of starting a business, you have to think about what type of software solution will best suit your needs. You may be wondering if the first SaaS that comes to mind is Mulesoft or Salesforce. The answer can vary depending on your industry and market space. In this blog post, we will break down some key points and help you decide which one is better suited for startups like yours!
What is MuleSoft?
Mulesoft is an integration platform as a service (iPaaS). It provides businesses with the ability to integrate applications, data, and devices without having to build or maintain custom connections.
Mulesoft allows users to create an API that will communicate between multiple platforms at once. This is beneficial for developers because it saves a lot of time and resources.
MuleSoft is ideal for developers because it allows them to focus on more important tasks, such as building new features, rather than spending time creating integrations from scratch. It also has an easy-to-use interface that makes development faster because it allows the developer to choose what they want their application to do.
MuleSoft is also beneficial for businesses because there are no up-front costs associated with its use, and it can be accessed anytime from anywhere. The platform has a low learning curve which makes it easier for users without much experience to understand.

What is Mulesoft Anypoint studio?
Mulesoft Anypoint Studio is a complete solution for all your API integration needs. With Anypoint Studio, you can design APIs quickly and easily, code them with popular integrated development environments (IDEs), manage connections to back-end systems through its streamlined user interface, generate mock data that emulates real responses from these systems during testing of new features without having to deploy anything, and more.
Anypoint Studio provides a highly productive way of building APIs that are critical to your business, ensuring better collaboration between teams and enabling you to drive innovation faster.
MuleSoft's Anypoint Platform enables developers across the world to build powerful integration applications that connect the entire enterprise, regardless of location or business system. With Anypoint Platform, you can integrate data between on-premise systems and cloud applications using APIs.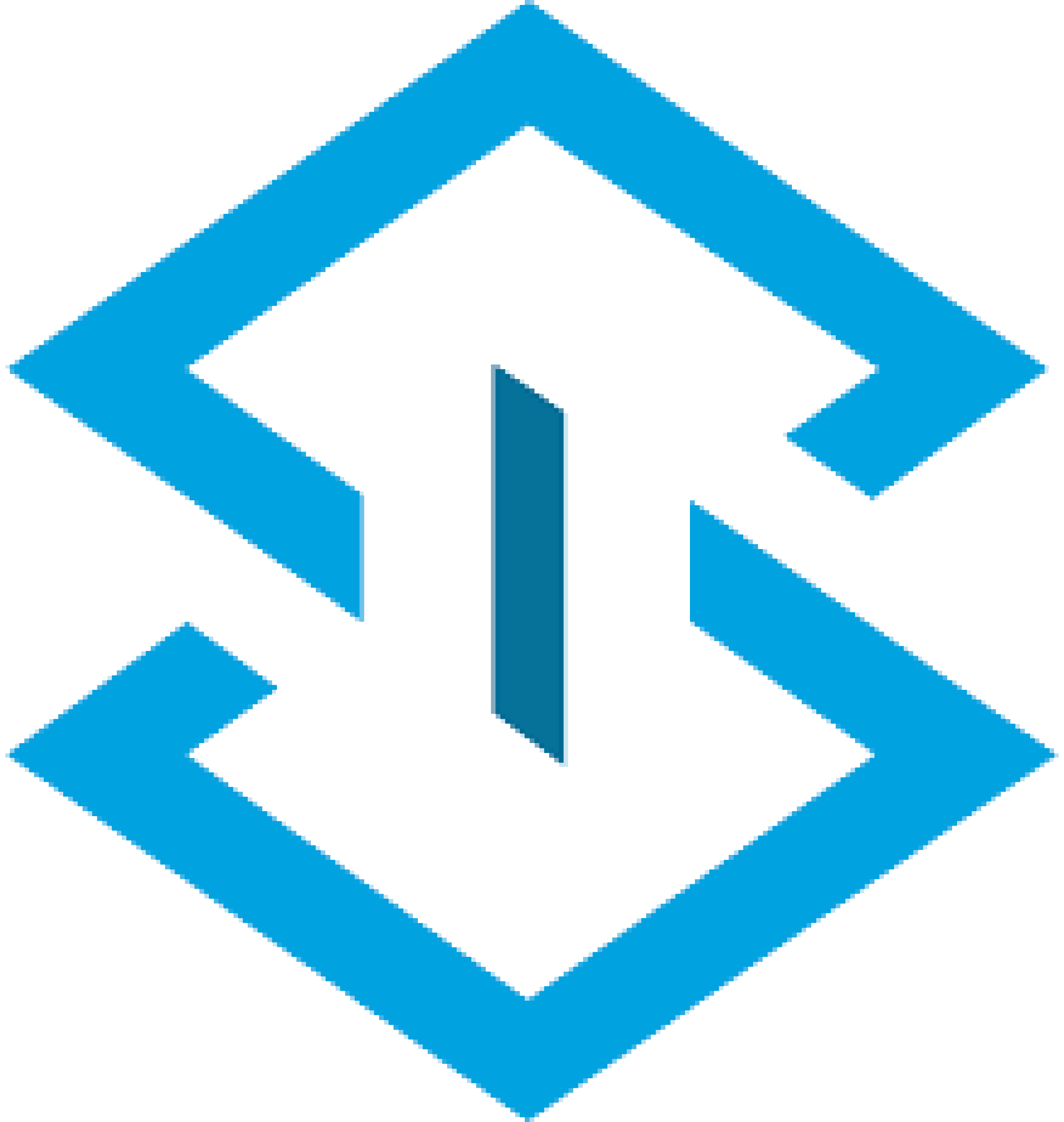 What is Salesforce?
Salesforce is a cloud computing company that focuses on customer relationships. It was founded in 1999, and it currently has over 100 offices worldwide. Salesforce works with more than 150 industries to help companies manage their business processes, including marketing, sales, service, commerce, etc.
Salesforce is the best software as a service (SaaS) for startups because it helps businesses track their operations, which is crucial when a company starts to grow.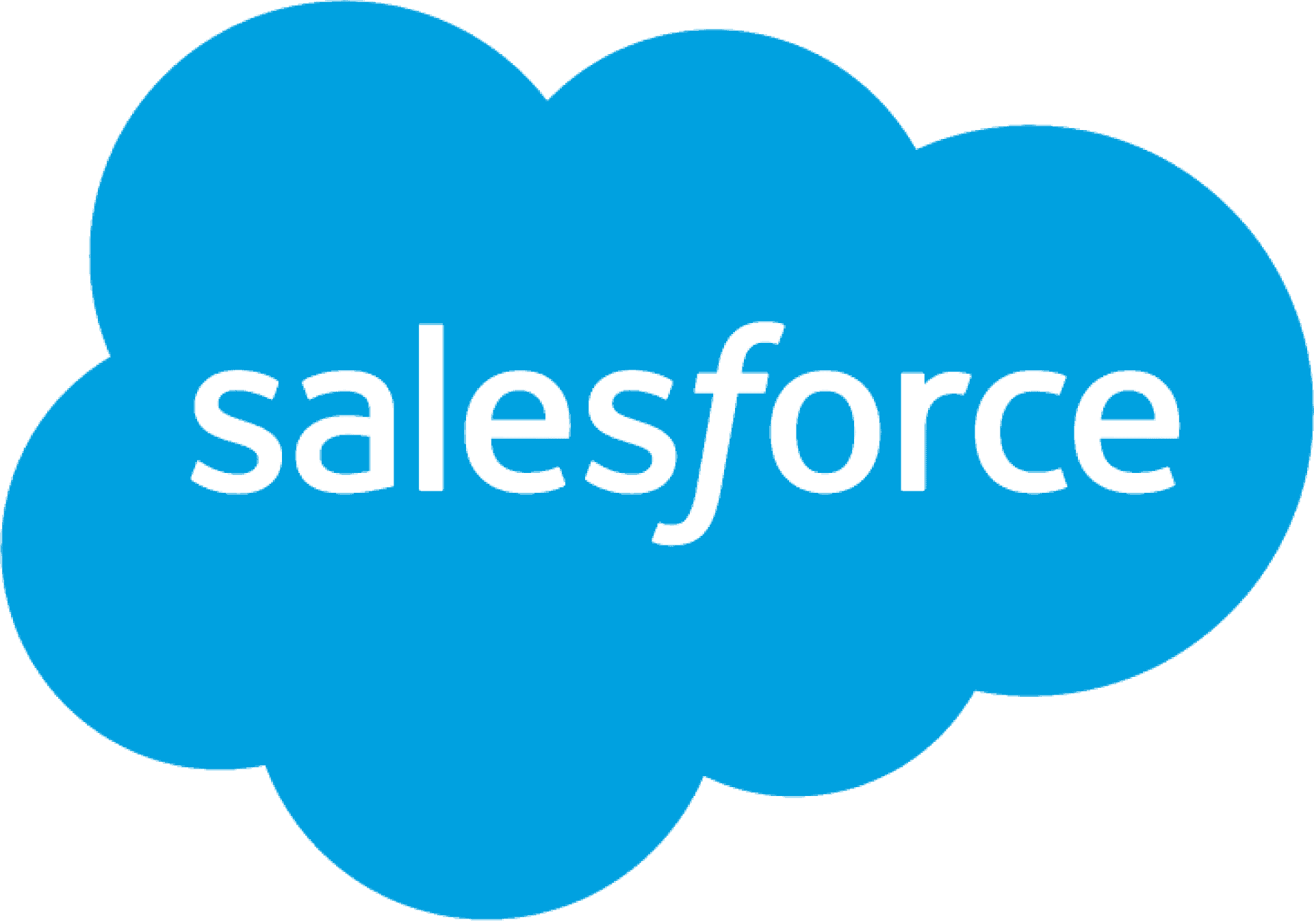 Sales Cloud integration using MuleSoft
Sales Cloud integration using MuleSoft is a solid option for businesses looking to get more out of their Salesforce data. By connecting the two platforms, you can save time and money by working on projects in real-time with your existing tools; or accessing information from multiple sources within standard applications like Microsoft Excel.
Service Cloud integration using MuleSoft
You can also integrate Service Cloud with MuleSoft's Connected Data Pipes, a simple yet powerful way to connect the data in your SaaS applications.
Visibility into application changes can be hard with all of these integrations happening behind the scenes. But Service Cloud offers integrated metrics across teams and apps so you can monitor each step of your journey.
Mulesoft can help you unify your data sources, APIs, and applications to create a single view of the customer.
MuleSoft has deep integrations with Salesforce, so getting started is simple. You don't need to worry about complex coding or architectural changes because Mulesoft's intuitive workflow lets you connect apps in days instead of months.
Marketing Cloud integration using MuleSoft
Marketing Cloud is the core technology platform for Salesforce Marketing. This software lets brands create personalized marketing experiences by allowing them to understand audiences across channels better, use data insights more effectively & measure results accurately. By now you would be thinking that how this could help your startup? Well, it can do a lot of things.
For those who are not aware, MuleSoft is a cloud-based integration platform that helps connect applications from different sources. It allows companies to integrate their existing systems with the best-of-breed technologies and services hosted in the Cloud. In other words, it provides flexibility as well as agility for your business system by allowing you to quickly integrate & link data from any cloud or on-premise system to Salesforce!
MuleSoft vs Salesforce Comparison
Mulesoft and Salesforce are both excellent choices for startups looking to move into the world of software as a service (SaaS). Every startup is different, which means that no one solution will work perfectly. However, there are some key differences between Mulesoft and Salesforce that may help you make your choice easier.
Let's compare the features, benefits, and drawbacks of each option for startups.
Ease of Use
Startups are often founded by individuals who have no formal training in business. Thus, it is essential for startup software to be easy to learn and use so that startups can focus on growth instead of spending time learning how the software works.
Companies considering these two options should consider ease of use when making their decision.
Mulesoft is more intuitive than Salesforce, making it the better option for companies that are new to the software. However, Salesforce is easier to use if users desire a fully customizable interface and prefer an open development environment.
Both options require minimal training time; however, Mulesoft may be preferable since its user interface (UI) has been described as "spartan" and "intuitive".
Startups should carefully consider their needs before deciding which option is the best fit. Mulesoft may be better for companies that value ease of use over customization, while Salesforce provides more flexibility but requires some training to master. In addition, startups should compare pricing options before making a final decision.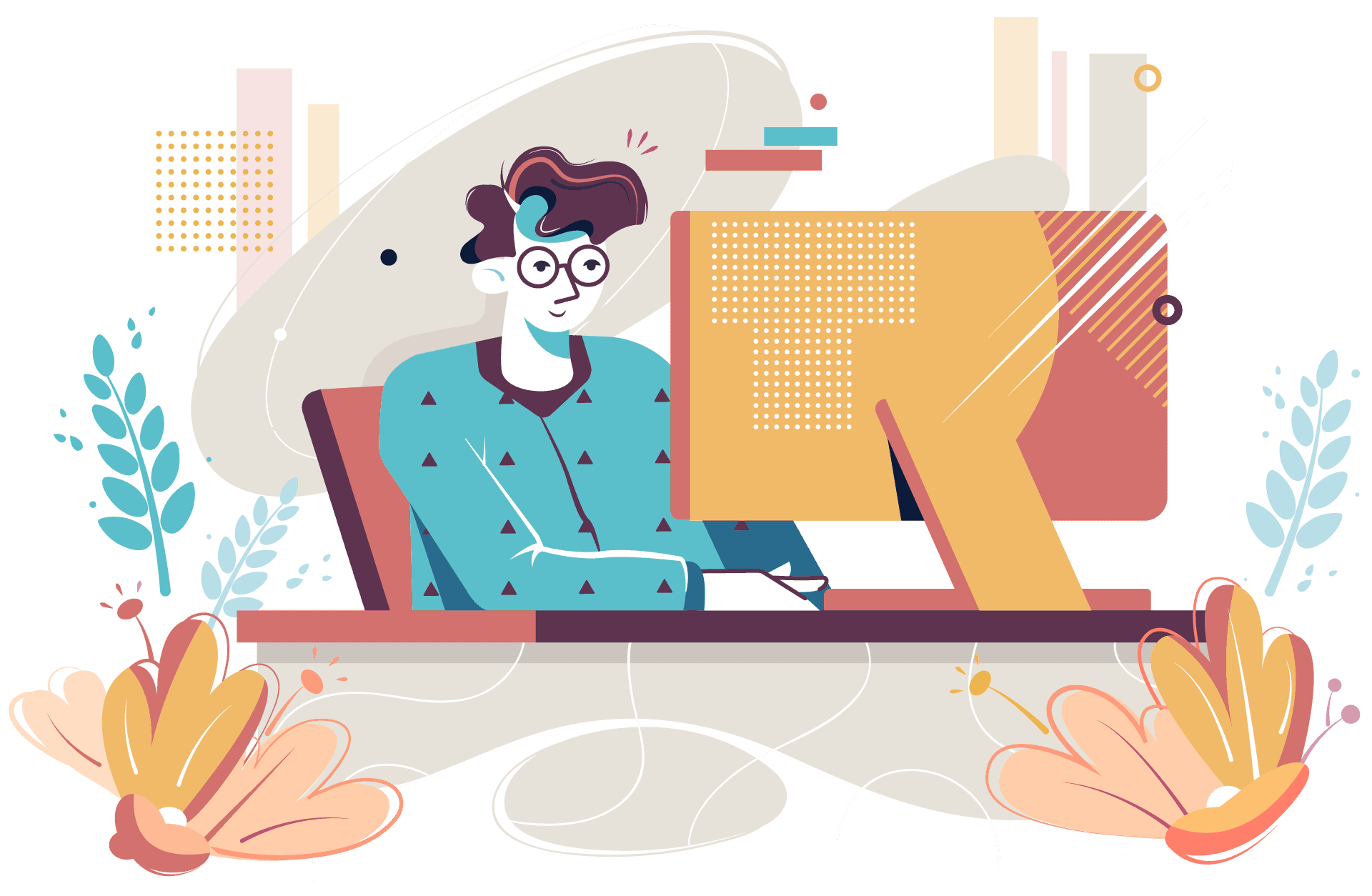 Flexibility
Flexibility is important to consider when choosing software for startups.
For example, if you start with a CRM that is not flexible enough, it might be hard for your business to scale up as quickly or smoothly as you would like. If the CRM does not have any integrations available, then it will also limit how well connected your startup can be.
If an ERP does not have a lot of customization options, then it might be hard to use and will require that you spend more time on training employees than is really necessary. This can slow your business down as well because not all of the software has been set up in order for employees to process orders efficiently and quickly. Software as a service (SaaS) solution is usually flexible enough to meet most of your startup's needs.
Mulesoft is a flexible platform that can easily be adapted for many different types of businesses and customers. It allows you to meet the needs of your business by integrating with other apps, such as Salesforce or Oracle, through its extensive API library.
Salesforce also has an easy-to-use interface and is considered to be one of the more flexible cloud computing platforms. It is also easy for employees and customers to learn how to use it, allowing businesses with limited resources or budgets a chance at utilizing these tools without having extensive training sessions before launch.
Flexibility can obviously have its downsides as well. If your business needs to change quickly, it might be hard to keep up with the changes in a flexible environment where updates are constantly being made and implemented. Also, if you do not have any knowledge of coding or programming languages, then an app that is too customizable can become overwhelming very fast.
When it comes to flexibility, both Mulesoft and Salesforce are solid choices. However, when it comes down to deciding which is the better first software as a service (SaaS) for startups, ultimately your needs will determine that answer.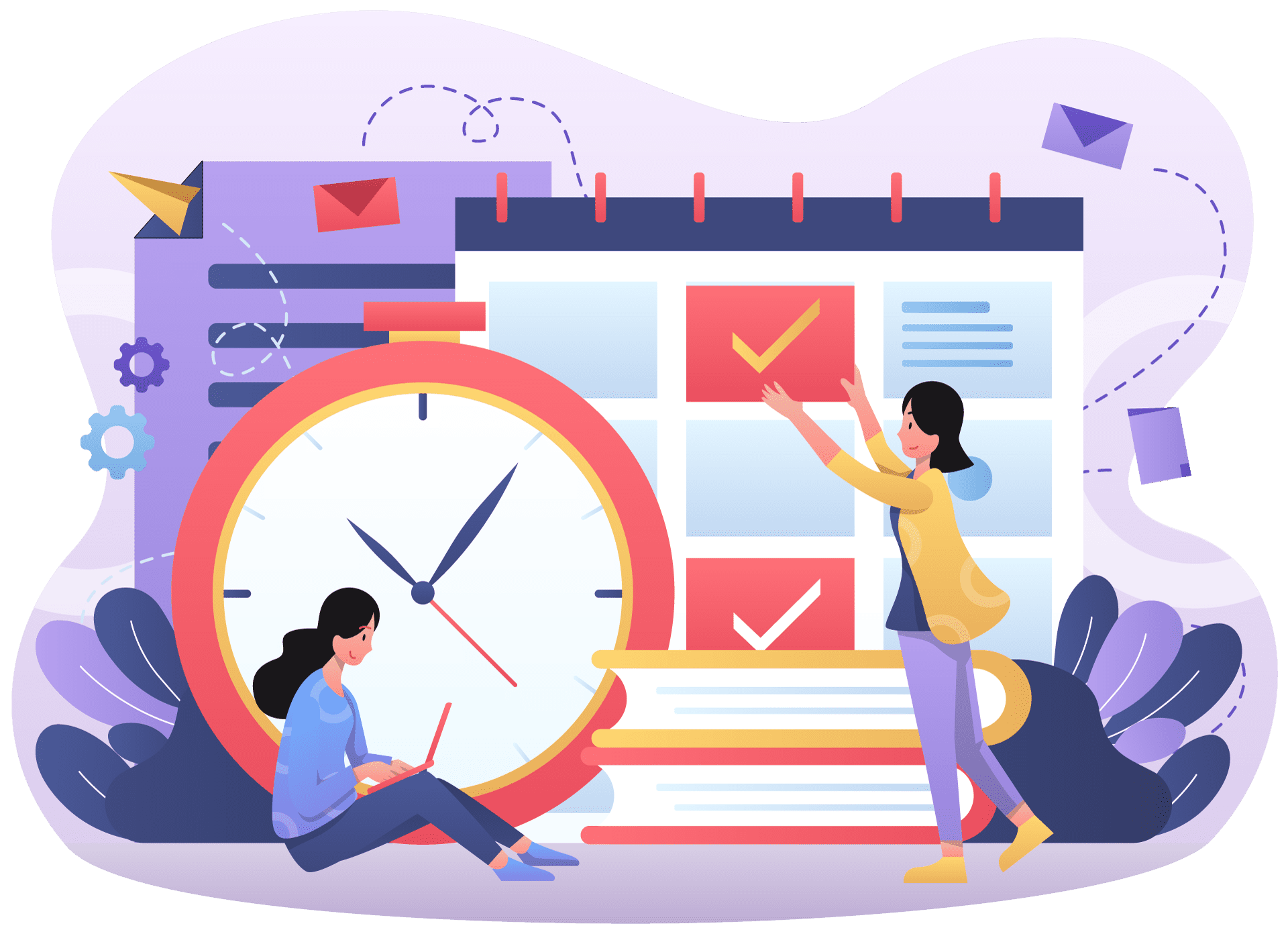 Customization
Customization is an important factor to consider when choosing software for startups. It allows you to build your product around the features that are most useful to you, without any of the baggage or bloatware common with bigger enterprise companies.
Without customization, a startup product often feels incomplete and doesn't meet the needs of a growing company. For example, without customization, it's difficult to build out an enterprise-level application that includes all of your desired features from day one.
Mulesoft offers a range of customization options so your product can evolve as you grow.
This approach is valuable because it allows startups to scale their platform without having to re-build from scratch or tackle the steep learning curve that comes with new software solutions. Customizing Mulesoft's platform helps you avoid the common mistakes that come with building on top of an existing product.
Salesforce offers very little in terms of setup and customizing each user's interface, so companies looking for more flexibility might want to look elsewhere. This can be especially frustrating if you're looking to implement your own branding or logos, which would require you to buy a separate license.
Mulesoft allows for much more flexibility in terms of customizing the UI and UX with drag-and-drop tools that allow companies to build their products around what they need most.
In terms of customization, Mulesoft offers the most flexibility for growing companies, without any of the extra overhead that comes with building on top of existing solutions.
If you're looking to build custom enterprise-level applications and don't want to deal with additional licensing fees or confusion around your user interface (UI), MuleSoft is an excellent choice.
Salesforce might be a good option for early-stage companies looking to get started with their first software as a service (SaaS) solution, but growing companies should look elsewhere when it comes time to add extra features or upgrade to an enterprise product.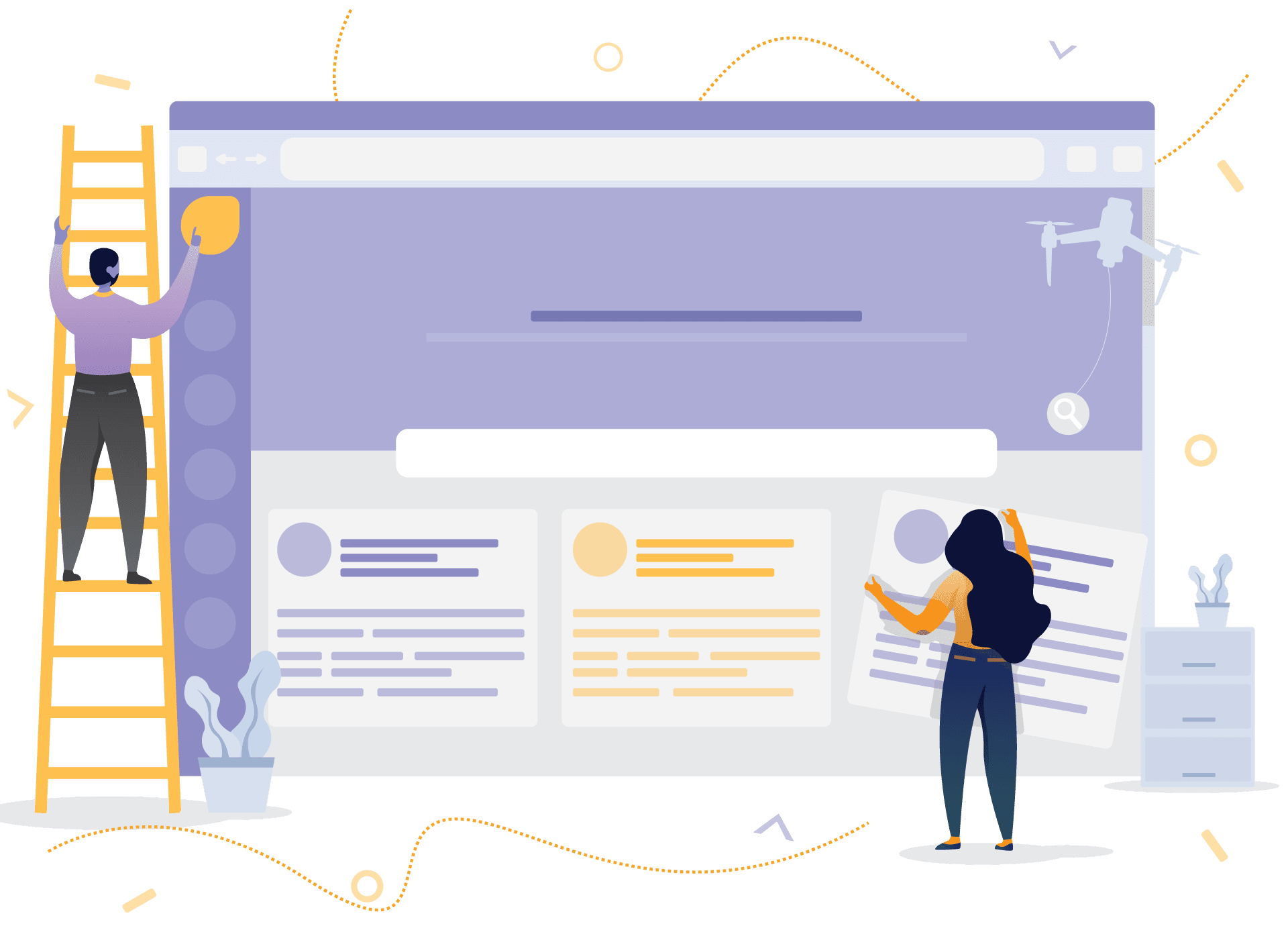 User Interface
The user interface is important to consider when choosing software for startups because it allows the user to easily use and interact with products. A bad interface can make the product difficult to use and decrease productivity. This is why it's important for startups to consider how easy their software will be before they purchase it. A good user interface should allow users to easily navigate through products, while also ensuring that everything looks professional and cohesive (Mulesoft).
Mulesoft has a very simple user interface with an easy-to-use design. The software is highly customizable which allows users to make their own unique experience (Mulesoft).
Salesforce has a slightly more complicated but still intuitive user interface along with multiple features and customization options (Salesforce).
Mulesoft is designed around a desktop-style interface by using dropdown menus, tabs, icons on buttons, etc., whereas Salesforce uses navigational bars at the top of each page depending on what menu you are in.
In terms of the user interface, Mulesoft is much simpler, which makes it easier for startups to start using the software. This means that Mulesoft is better for companies looking for a more intuitive interface with fewer features (Mulesoft).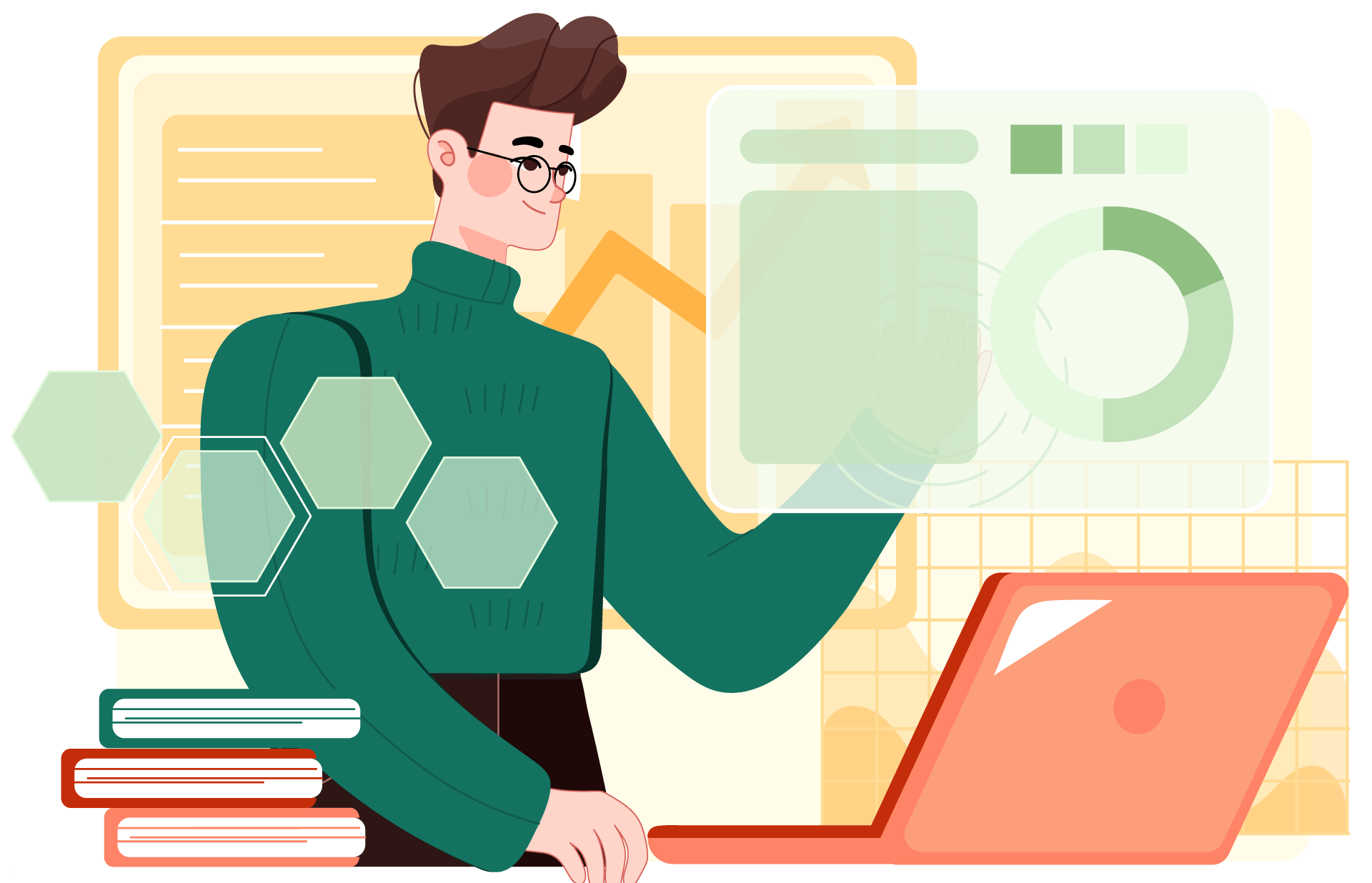 Integrations
Integrations are important with almost any software you choose, but they are especially critical for startups.
The fact that Mulesoft and Salesforce both offer easy integrations makes them the ideal first SaaS company for most entrepreneurs trying to launch a new product or service.
Both of these companies provide tools to help your startup grow faster by connecting with other apps.
Mulesoft provides a comprehensive integration platform that allows you to connect your business applications and data, so important information can flow seamlessly between all of the key tools needed for success. This makes Mulesoft an ideal choice for startups looking to integrate Salesforce with their CRM or marketing automation tool like Hubspot, Marketo, or Pardot.
Salesforce, on the other hand, offers prebuilt integrations with over 100 third-party apps so entrepreneurs can easily integrate their CRM data into popular business tools like Gmail and Google Drive without building custom connections. This makes Salesforce a great choice for startups looking to quickly launch new products that require tight integration with other tools.
Both Mulesoft and Salesforce offer integrations with popular e-commerce platforms like Magento, Shopify, BigCommerce, WooCommerce, Amazon Webstore for selling online products or services through your website.
If you are an entrepreneur looking to launch a B-to-C product quickly without much custom integration work required Mulesoft might be the better choice.
If you are an entrepreneur looking to launch a B-to-B or hybrid product, Salesforce is likely your best bet for more robust integrations with other business tools and software used on a daily basis by employees in most companies across all industries.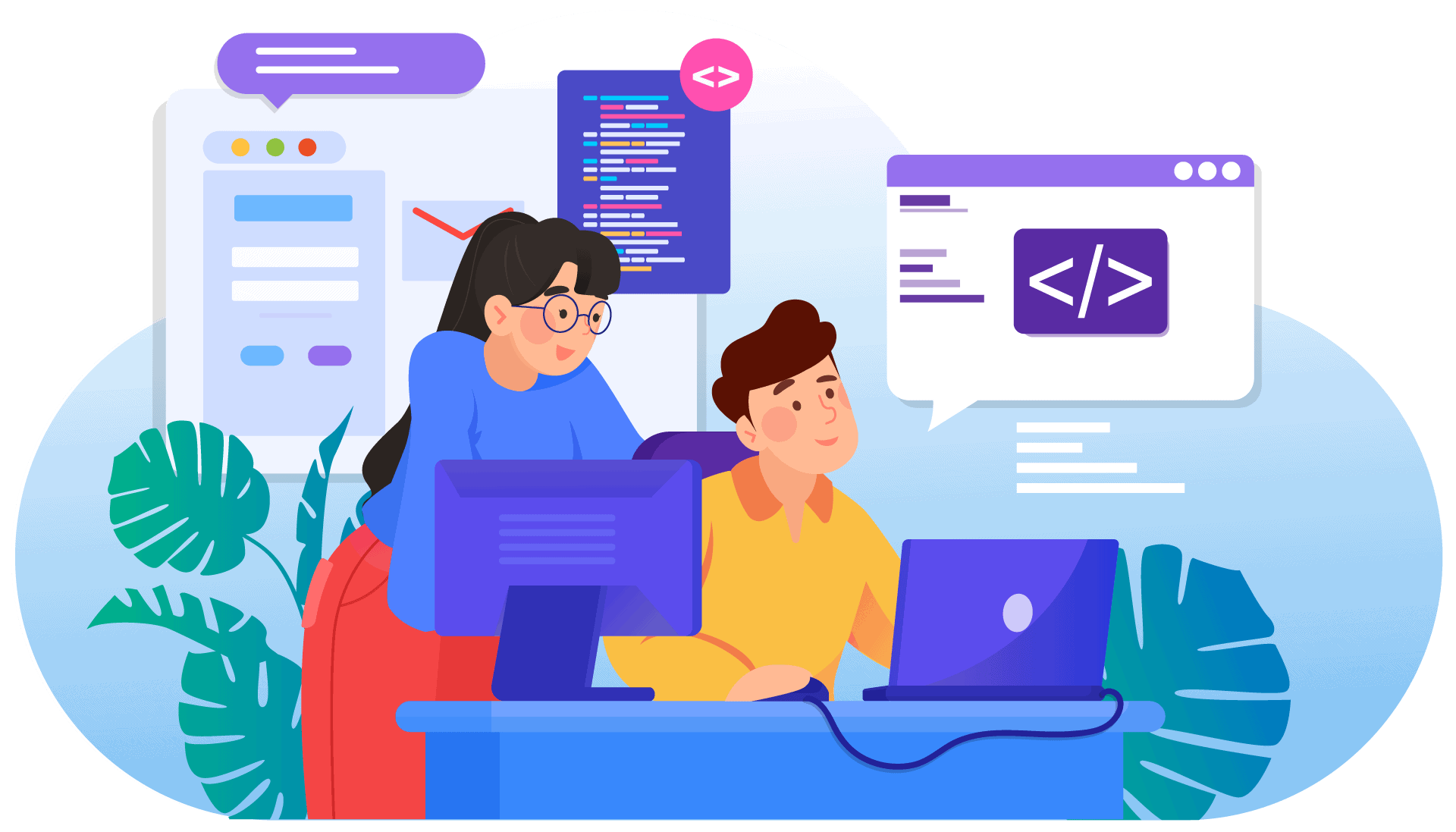 Security
Security is an important decision to make when considering software for startups. One of the main concerns of users is the ability to control access levels—preventing employees from accessing certain or all data—which can be done by creating user profiles. Furthermore, security should take into account customer information and payment processing. Startups need software that offers security features like two-factor authentication (also known as multi-factor authentication) which helps determine if someone is logging in from an authorized device and ensures that even if someone's password is compromised, the account cannot be accessed.
Mulesoft and Salesforce offer several different options that will provide the type of security your startup requires.
Mulesoft offers the following security features:
Customer Data Security – Mulesoft takes customer information seriously, adhering to strict compliance regulations. They are certified compliant with PCI DSS Level I and SOC-II Type II standards.
User Management – Control which users have access to your data by creating user profiles that determine who has permission to view or edit what.
Mulesoft is also the only data integration platform that protects every piece of customer information, including emails and attachments. Your team will be able to communicate with customers while keeping sensitive data safe at all times.
Salesforce offers some different types of security:
Role-Based Security – Control who has access to your data by creating profiles and roles, and assigning permissions accordingly.
Multi-Factor Authentication (MFA) – This security feature provides an extra layer of protection for logging into Salesforce, requiring users to enter a verification code sent via email or text message in addition to their password when accessing the platform from an unknown device.
Cloud-Based Security – Keep your data safe by using Salesforce's secure, reliable infrastructure that is backed up every night and protected 24/365 by a team of SOC analysts. The company also holds regular security audits to ensure compliance with industry standards like ISO 27001 and the CSA Star framework for cloud service providers.
When it comes to security, Mulesoft and Salesforce both offer startups the tools to make sure their data is protected. After looking at how they each handle security, it's clear that Mulesoft offers more robust protection for customer information while Salesforce has better multi-factor authentication (MFA) options.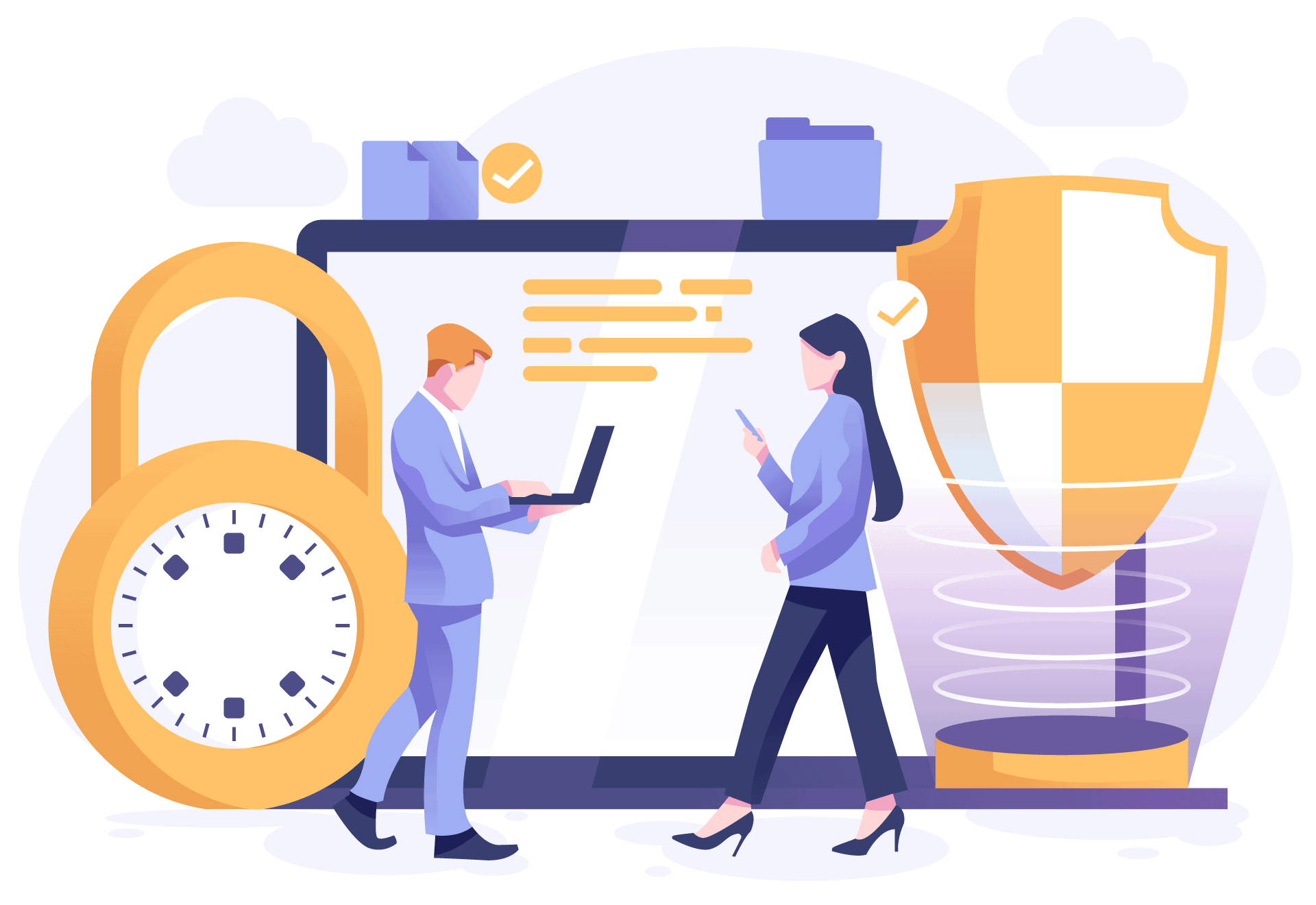 Pricing
Pricing is an important factor to consider when choosing the best software as a service (SaaS) for startups. The software can range from free or low-cost applications with limited functionality to very expensive, enterprise-level solutions. Mulesoft and salesforce both offer multiple pricing options depending on what is needed by your business model.
Mulesoft provides a free trial for their platform. This option is great if you are just getting started and want to familiarize yourself with how Mulesoft works before making the decision on whether or not it's right for your business. However, this won't provide much insight into what features will be necessary as your company starts growing and scales its operations. The next tier is called the Startup level and this will get you up to five users with unlimited data processing. The next step up from there, Mulesoft Professional costs $150 per month per user. This plan offers additional features for companies who are looking to automate more of their processes using APIs or third-party applications through mule connections. Enterprise-level plans are available for companies that need even more access to their data or additional customizations.
Salesforce Starts with the Sales Cloud which is used by sales teams in order to manage leads, opportunities, and contacts. The costs start at $65 per user each month but can increase depending on what features are necessary for your company's business model. Once again there are different levels of the platform that cater to different operations. The basic level includes email, tasks, and files along with standard reports for contacts and accounts. Sales Cloud Unlimited handles a wider range of records at $125 per user each month plus custom profiles which allow users to set up their system in a way that works best for them. This is great if you have a lot of different types of records in your database. The next level is called Sales Cloud Professional and it lets you add custom reports, dashboards, forecasting models, and more to give management insight into the business's performance statistics. Salesforce also offers an Unlimited level which gives access to all features without limits for $300 per user each month.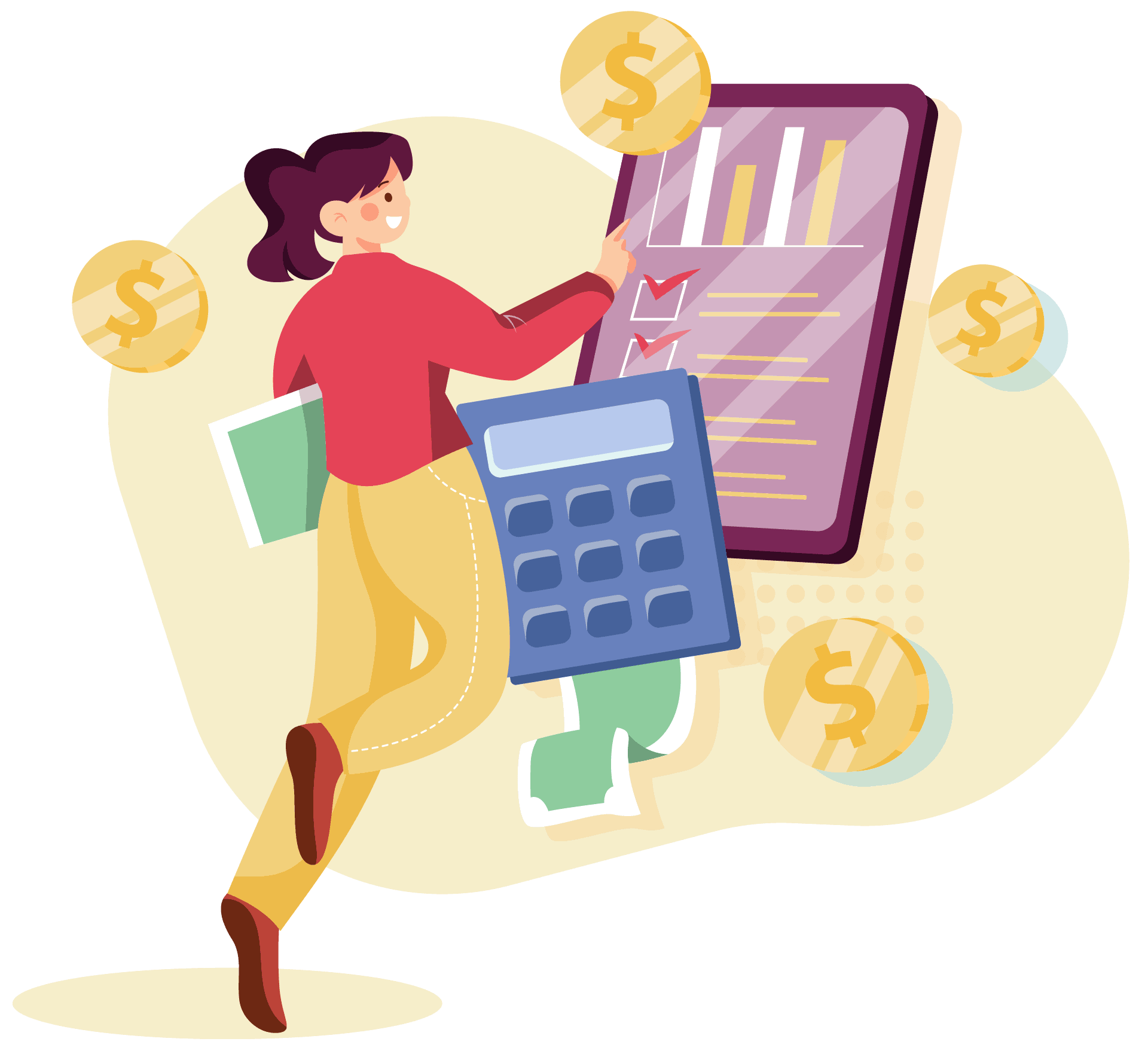 Frequently Asked Questions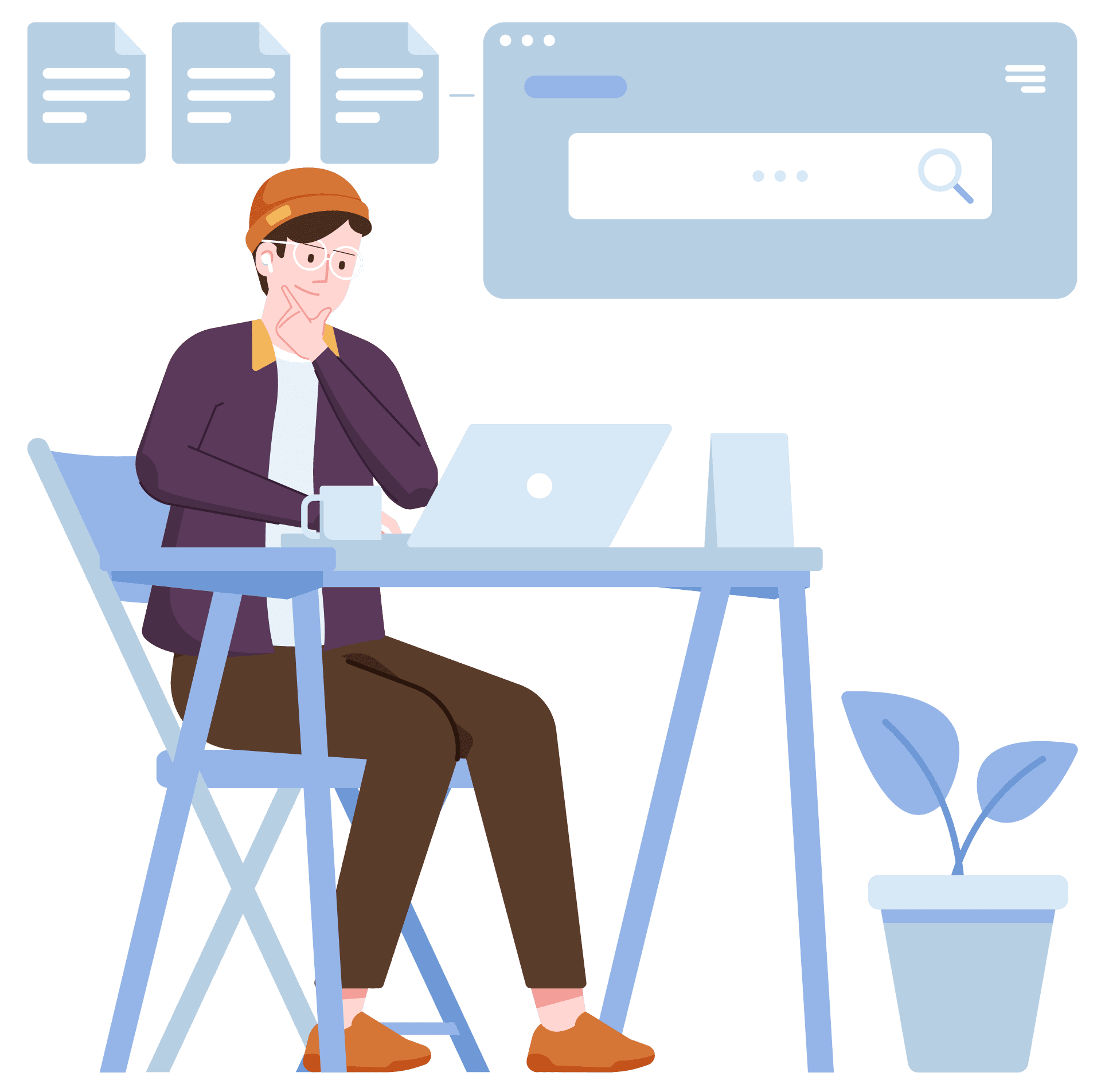 Why do businesses need Mulesoft API integration with salesforce?
Integrating your marketing and sales teams is a great way to improve customer success. You can also drive revenue by offering upsells after the sale, tracking leads from start to finish with Mulesoft and Salesforce integration.
Also, Mulesoft and Salesforce integration allow you to compare your metrics with the rest of the industry, providing key insights for future growth.
Sales teams can use Mulesoft API integration with salesforce to better understand their customers by connecting customer data from different sources in real-time.
How simple is Mulesoft composer for salesforce exactly?
Mulesoft Composer is the only tool that lets you connect Salesforce to any data source, whether it is a web service or an on-premise application.
The process can be completed in three steps: first, define a data source; second, create new integration flows using one of over 100 prebuilt connectors and templates for common integrations; third, run the integration flow in Mulesoft Composer.
You can use it to automate all of your data movement and business process needs without requiring any code or technical expertise.
Mulesoft Composer is free during its beta.
How does Mulesoft work?
Mulesoft is a cloud-based platform that helps you build and integrate apps quickly.
It is an integration-first solution, designed to help you move data between different services without having complex middleware or custom code. Mulesoft also provides APIs for developers so they can easily extend the product's functionality by writing their own code.
Mulesoft offers a large selection of pre-built connectors, or you can build your own. You can also integrate with on-premise systems using their outbound webhooks technology.
How do I secure APIs and integration in Mulesoft?
To secure APIs and integration in Mulesoft, you will have to configure OAuth tokens for API access. This is a very flexible option that enables you to set up custom permissions and expiration times of the token itself. You can also attach any number of flows, which are defined by rules on how the request should look in order to be accepted.
If your server requires an API key or username and password, as opposed to an OAuth token, you can configure those as well. This enables the server access to identify users by username and password alone without requiring any third-party authentication services like Facebook or Google+.
What is a better Mule ESB or Salesforce platform?
Mule ESB and Salesforce are both great options for startups. However, there is a clear winner in our opinion when it comes to the best first software as a service (SaaS) business platform.
Salesforce allows you to build out your CRM and sales automation features faster than Mule ESB because of its drag-and-drop interface that requires no coding knowledge.
Mule ESB is more flexible but does take some time to learn how to use the tool and build integrations with Salesforce. However, you also have a lot of freedom when it comes to Mule's support for other languages like Java or NodeJS that might not be available in Salesforce.
What is the difference between Mule ESB enterprise edition and Anypoint platform?
Mule ESB enterprise edition has a feature called ESB analytics that provides visibility into message flows to help optimize performance.
Anypoint platform has built-in connectors for Salesforce, Oracle CRM, and SAP which makes it easier for developers without experience in these areas to build integrations with their SaaS applications.
Why Salesforce professionals should learn Mulesoft?
Salesforce professionals looking to expand their skillset in the cloud space should consider adding Mulesoft training to it. Learning Mulesoft can help you better understand the Salesforce platform, expand your skillset and open up new career opportunities.
Which is better, Mulesoft Developer vs Salesforce Developer?
Mulesoft Developer has been around for over 17 years and has been used by thousands of companies worldwide.
Mulesoft Developer allows users to create custom apps, automate business processes through integration with other software, set up APIs that integrate external systems into the Mulesoft platform, provide data analytics tools to see how your company is performing from a data-driven perspective and manage your application portfolio.
Salesforce Developer, on the other hand, has been around since 1999 and is used by over 150k companies worldwide.
Salesforce allows users to create custom apps that can be shared across enterprise departments (e.g., marketing and sales), provide data analytics tools to see how your company is performing from a data-driven perspective, have a "back office" of apps that manage sales and marketing data from lead to close.
In addition, Salesforce Developer is the most highly rated SaaS platform on Gartner's Magic Quadrant.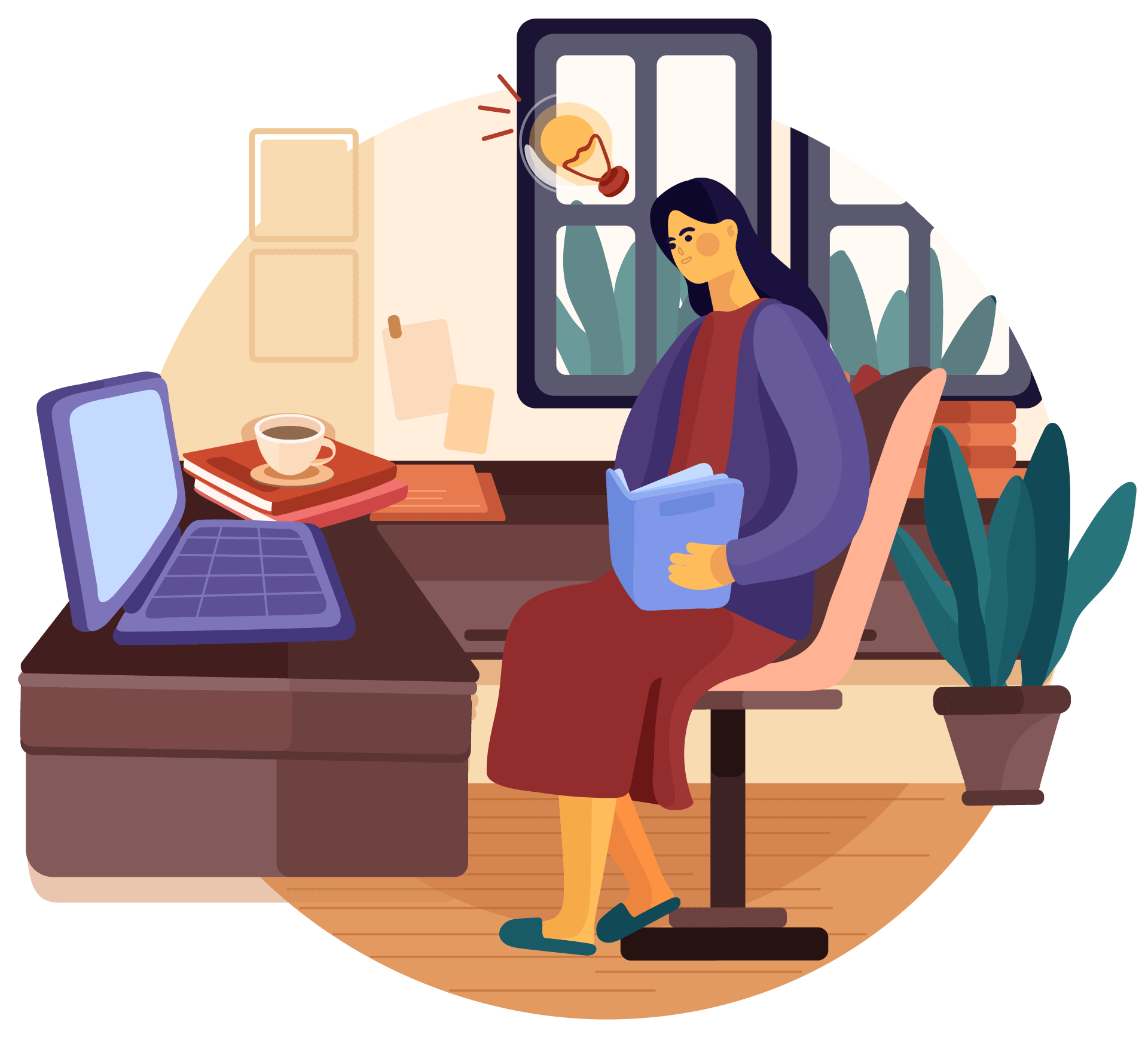 Final Thoughts
Startups looking for their first software as a service (SaaS) solution need to determine which will work best with their business goals. Choosing between Mulesoft and Salesforce can be a tough decision, as both offer proven solutions that help startups with various aspects of their business.
Mulesoft and Salesforce offer a range of products and features, helping customers in different areas. Mulesoft is more focused on API integration, while Salesforce focuses on customer relationship management (CRM).
Startups should determine their business needs to help them decide which will work best for their situation. They could also use the free trial available to see which one they like best.