Ontraport vs Hubspot vs Messenger Bot: Running a business is hard. Trying to keep up with all of the latest trends and technologies can be overwhelming. With so many different tools out there, it's difficult to know which one will work best for your company. So we'll help you decide: in this blog post, we'll discuss three automated marketing tools – Ontraport, HubSpot, and Messenger Bot – and what they offer businesses like yours.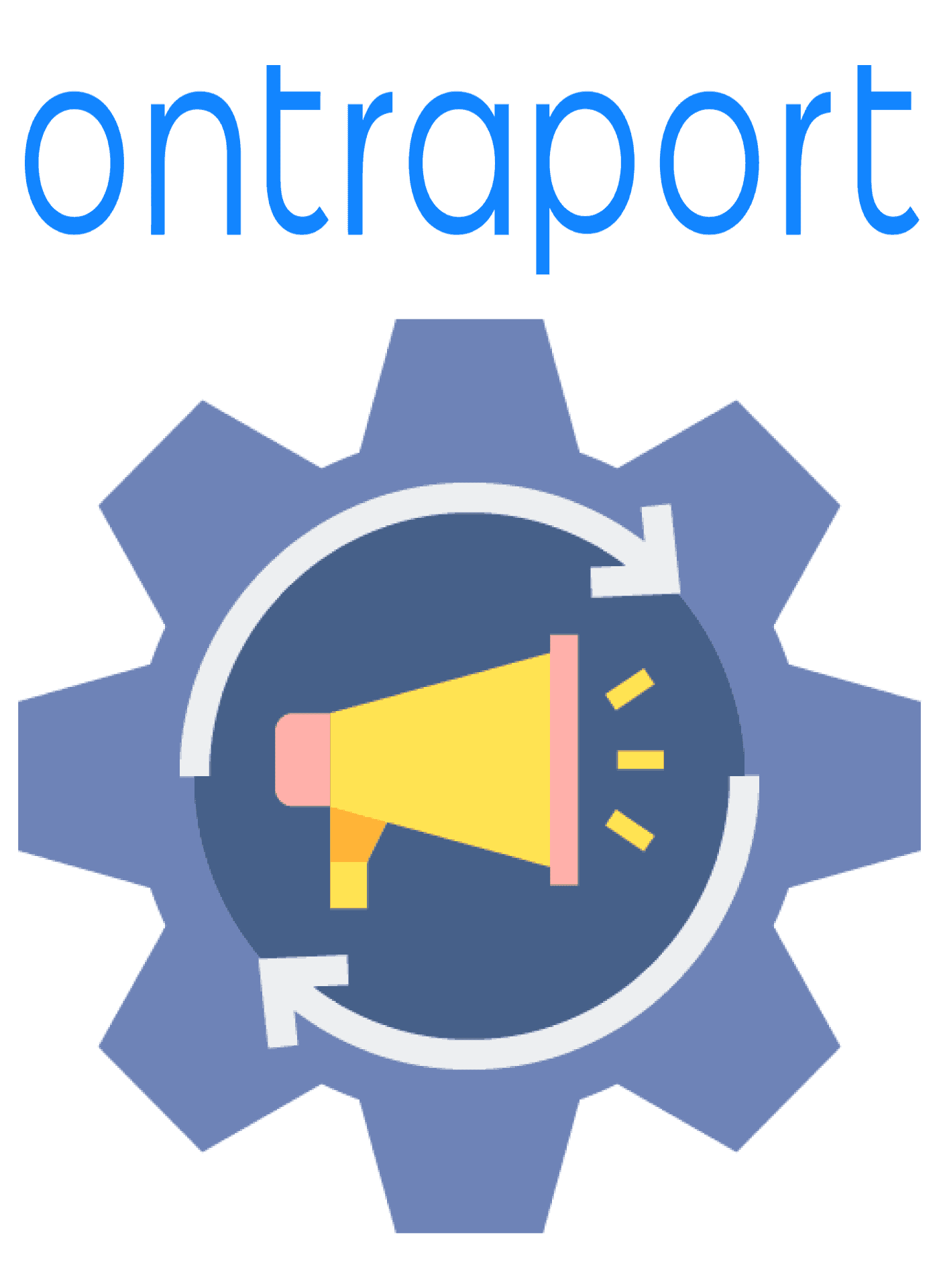 Ontraport is an all-in-one marketing automation platform that features email, landing pages, forms, social media integration, and much more.
– Integrates with over 30 tools
– Email campaign designer
– Customize your website by simply dragging & dropping elements into place
Ontraport helps businesses grow by providing them with a marketing tool that is extremely easy to use. With Ontraport, you are able to create landing pages and forms without ever having to worry about coding or uploading files.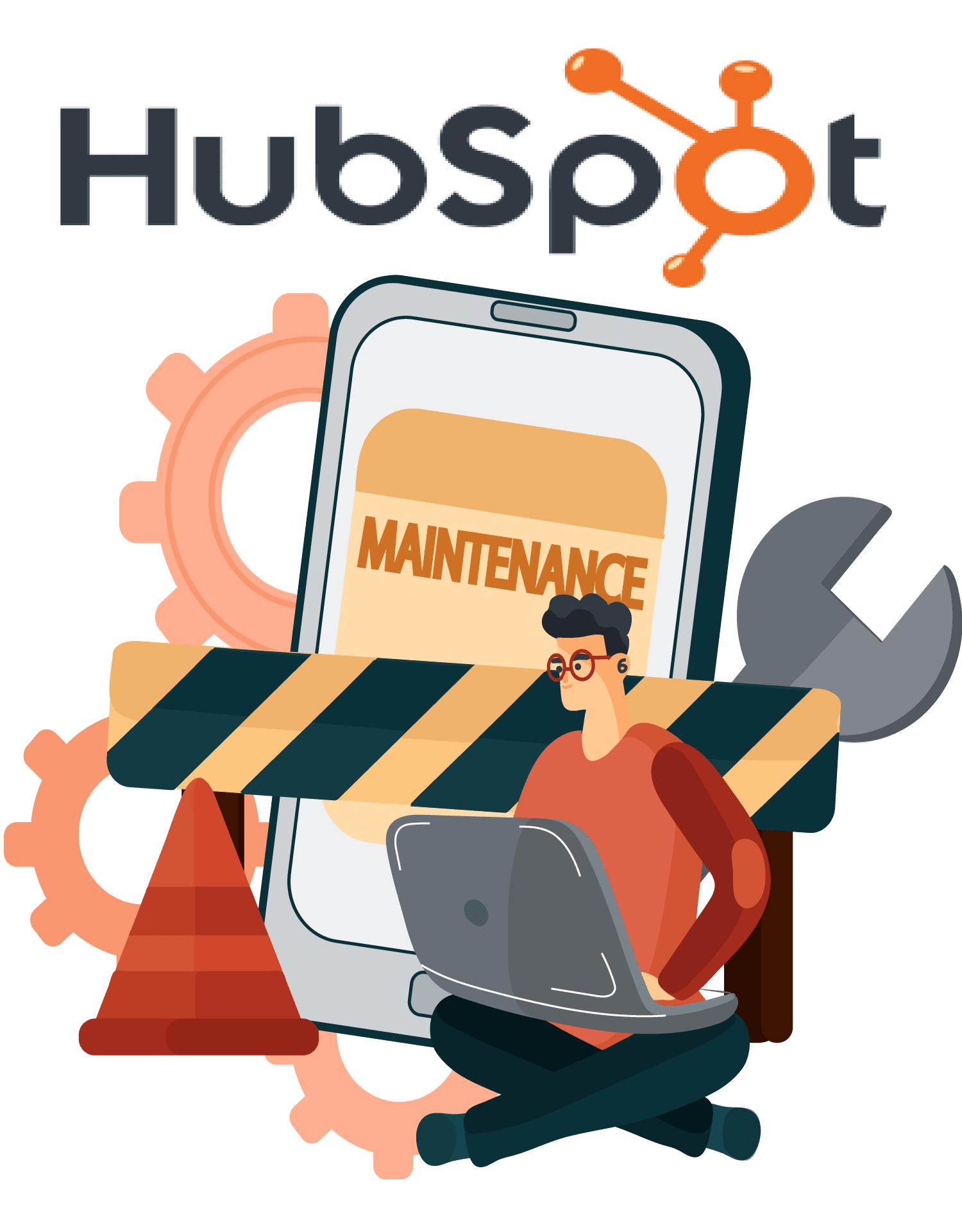 HubSpot is an inbound marketing and sales platform. It helps businesses attract visitors, convert leads, and close customers.
HubSpot's software is made up of four integrated applications: HubSpot Marketing, HubSpot Sales, HubPost Service, and Social Media Management. Each app includes tools to help your business succeed at every stage of the customer journey.
Each app has its own function, but they work together to help your entire sales and marketing team collaborate more effectively.
HubSpot integrates with the other apps in the suite so you can take care of all aspects of your business without switching between different programs. HubSpot also includes customer service features like email management, contact management, landing page builder, webinars, and videos.
HubSpot has many tools that help you attract new customers, but it also offers ways to work with existing clients.
Ontraport vs. HubSpot Comparison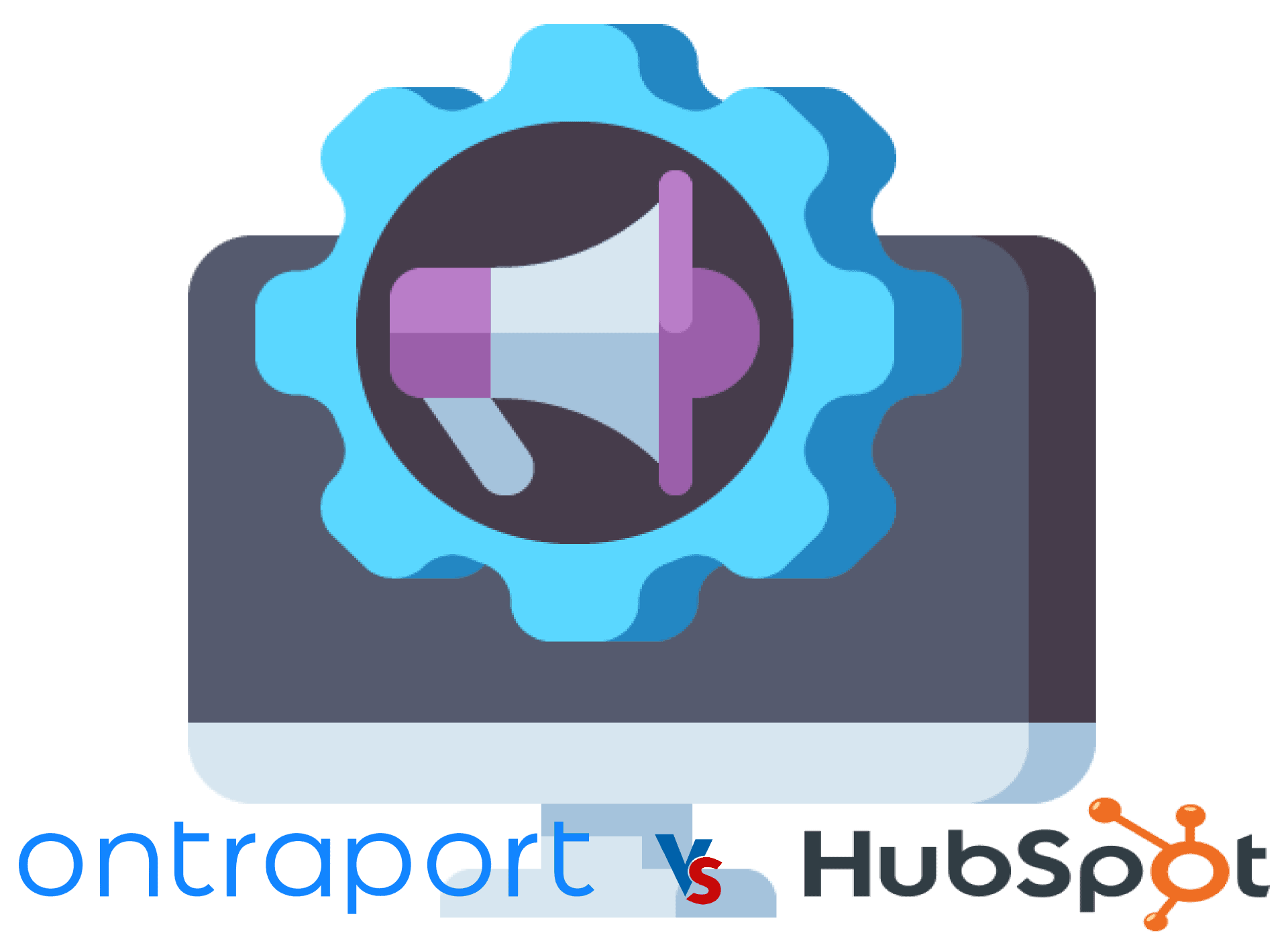 Marketing automation is an increasingly popular trend in the industry. The convenience of automation has led to much higher ROI rates and a reduction in operational costs for businesses big and small, which is why many are turning to marketing automation software solutions like Ontraport or HubSpot.
However, with so many marketing automation tools available, it's difficult to determine which solution is best for your needs.
Desktop & Mobile Platforms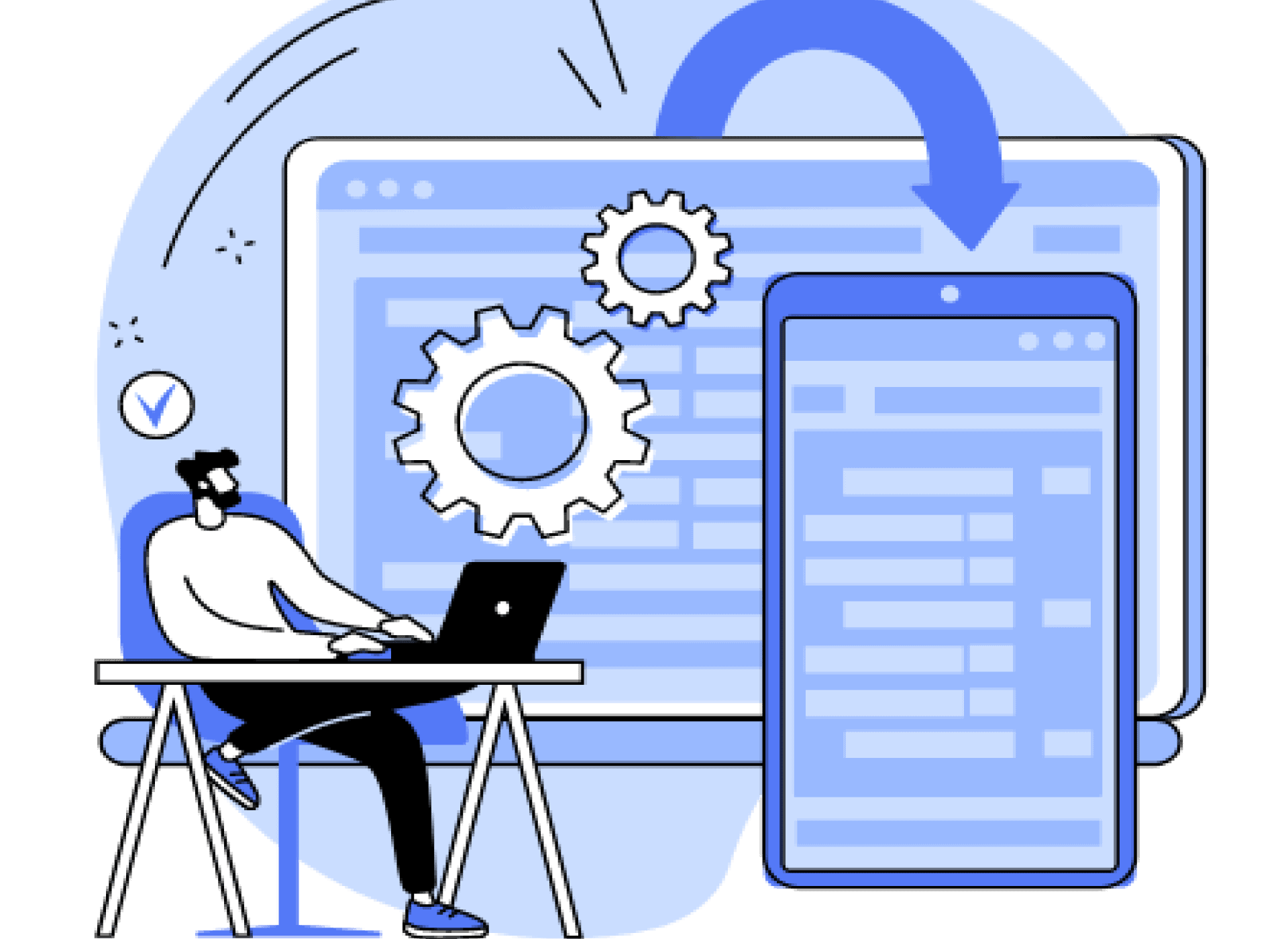 Marketing automation tools help businesses automate their marketing efforts.
Desktop and mobile platforms are important to consider when choosing a tool because it is crucial for the software you choose to have an integrated platform that will work seamlessly with your business's current operations as well as future plans.
If you run a business from multiple locations or plan on expanding, it's especially helpful to have tools that work on all of your devices so you can access marketing campaigns and data wherever it's most convenient for you.
This is important because when things change in the future, or if something breaks down – having an integrated platform will make it much easier to switch platforms than switching software entirely.
Ontraport has a better mobile platform than HubSpot and Messenger Bot.
Hubspot has a more user-friendly desktop interface while Ontraport is not as easy to navigate in this sense, but it does offer the best overall data reporting capabilities.
Ontraport also provides its users with an API that allows third parties access to their software which helps businesses manage their data and automate marketing campaigns.
HubSpot is a great tool for those who want to use the same platform as they would on desktop but does not provide as many integrations with third-party software, so it's more limited in this regard.
If you have an e-commerce business or plan on growing your website into a business, Messenger Bot is a fantastic platform for e-commerce businesses.
Messenger Bots are where the future of marketing automation lies and will be how most companies handle their customer service in the near future.
Not only do they have access to vast amounts of data that can help you better target your customers during each stage of their journey – but they also allow you to automate your marketing efforts entirely.
In terms of desktop and mobile platforms, Ontraport is the best tool for businesses that are looking to use a similar interface on both platforms but do not need any integrations with third-party software.
HubSpot's platform is more user-friendly and provides its users with better data reporting capabilities than Ontraport – however, it does not have an API so third parties cannot access it.
Lastly, Messenger Bot is a fantastic tool for businesses with an e-commerce store or plan on growing their website to sell products and provides the best data reporting capabilities out of all three platforms – but it's not as user-friendly when using this platform from your desktop.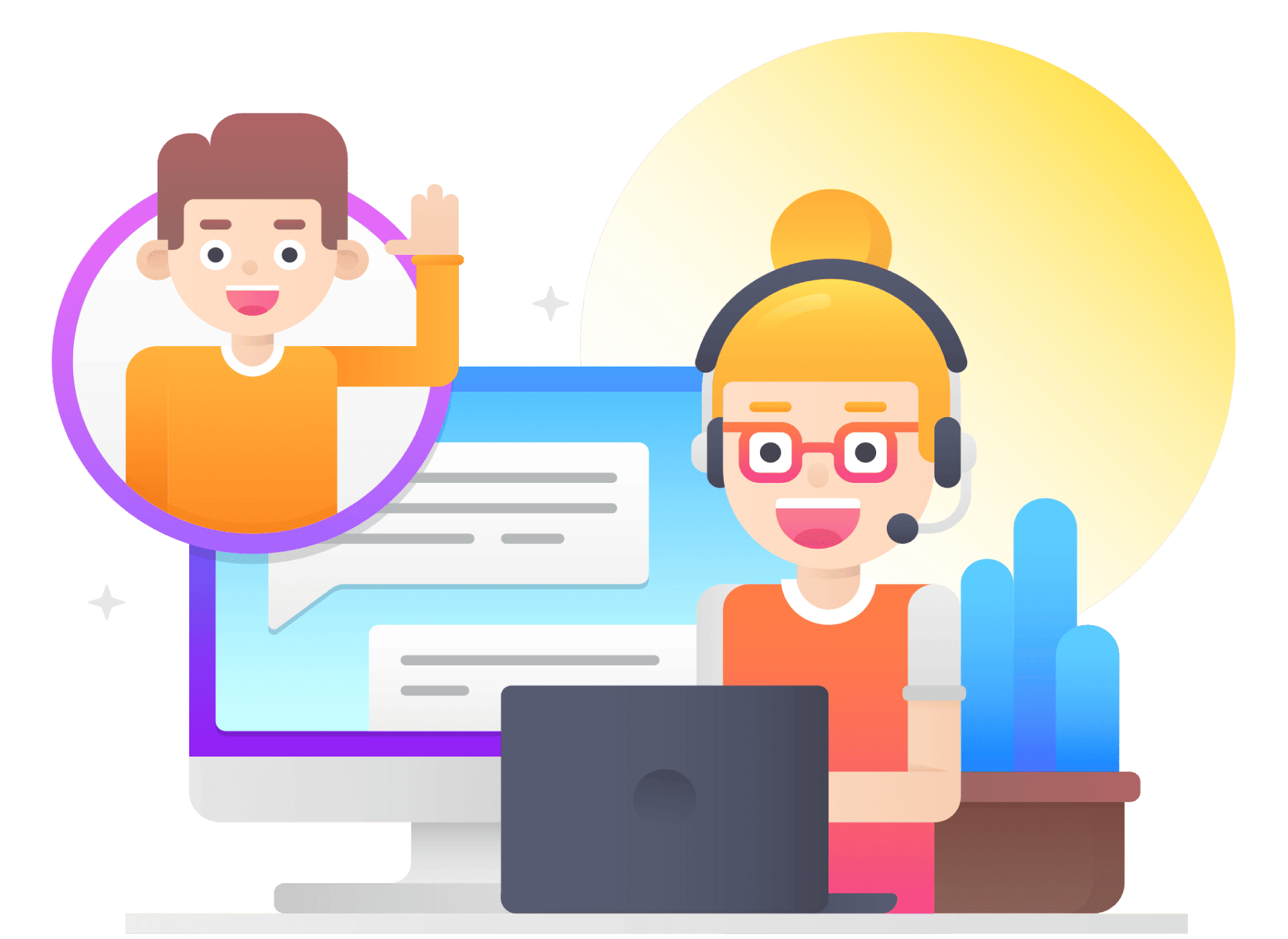 Customer support is one of the most important features, as it is what allows you to better understand your customers and learn how best to serve them. The automation tools mentioned above all have great customer support, so this should not be an issue.
Ontraport, HubSpot, and Messenger Bot all have good customer support.
Ontraport offers 24/24 email-only support Monday through Friday with a guaranteed response within one hour during these hours. In addition to this paid service, they also provide free chat or phone assistance on their website.
HubSpot offers 24/24 email-only support Monday through Friday with a guaranteed response within one hour during these hours. They also provide free chat assistance on their website as well as over the phone, and they have many dedicated employees that will help guide you to success.
Messenger Bot provides support 24/24 with a guaranteed response within one hour during these hours. They also provide onsite chat assistance on their website as well as over the phone, and they have many dedicated employees that will help guide you to success.
In terms of customer support, Ontraport, HubSpot, and Messenger Bot are all great options. Customer support is one of the most important features, as it is what allows you to better understand your customers and learn how best to serve them. Each company offers a live chat option as well as email support Monday through Friday with a guaranteed response within one hour during these hours.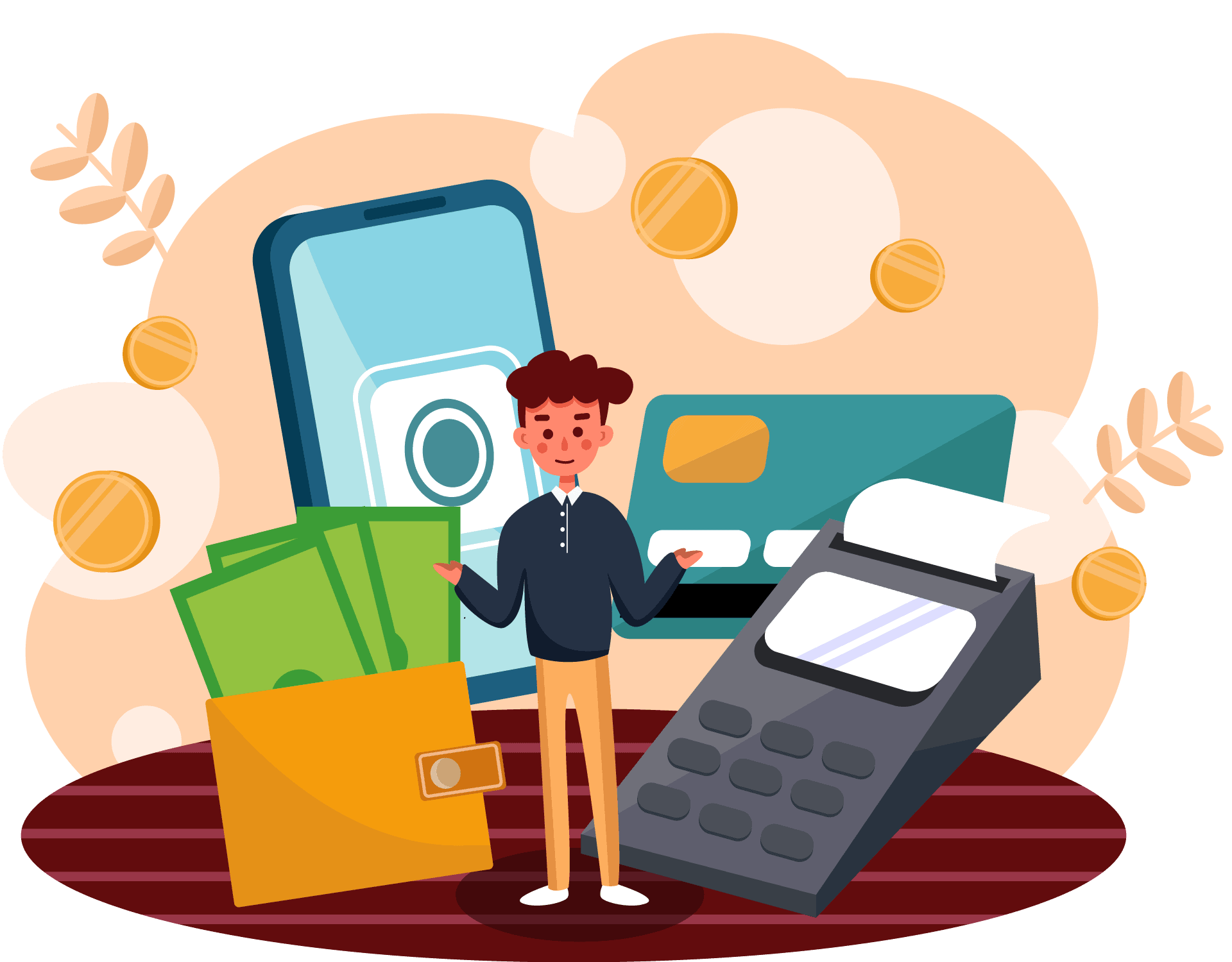 Marketing automation tools are an excellent way to streamline your business when you are working on a tight budget. Instead of hiring workers for each individual task, these software tools can help do the work. Payment methods are important to consider when choosing which tool you should use. When selecting the best marketing automation solution, it is necessary that your business can accept credit cards or another form of online payment.
Ontraport offers a payment method that is similar to PayPal. It is called Express Checkout. This tool allows the user to make payments quickly and easily, even if they do not have a PayPal account. HubSpot offers more than just one payment method on their site, but it does require that you sign up for their paid plan in order to use them all. If your business uses some of these methods already, such as Stripe or Authorize.net, you may want to consider using HubSpot even if it is a little more expensive than your average marketing automation tool. Messenger Bot allows for payments through either PayPal or credit cards and debit cards directly on the site. There are no other fees beyond the initial purchase price of the software itself.
The payment methods of each marketing automation tool vary, but at the end of the day, they are all fairly similar. If you run your business on PayPal or if you require credit card payments to be made in order for someone to use your service, then there will not be any difference between how one tool works versus another. However, if these payment methods do not work for you, then it may be necessary to consider another software solution.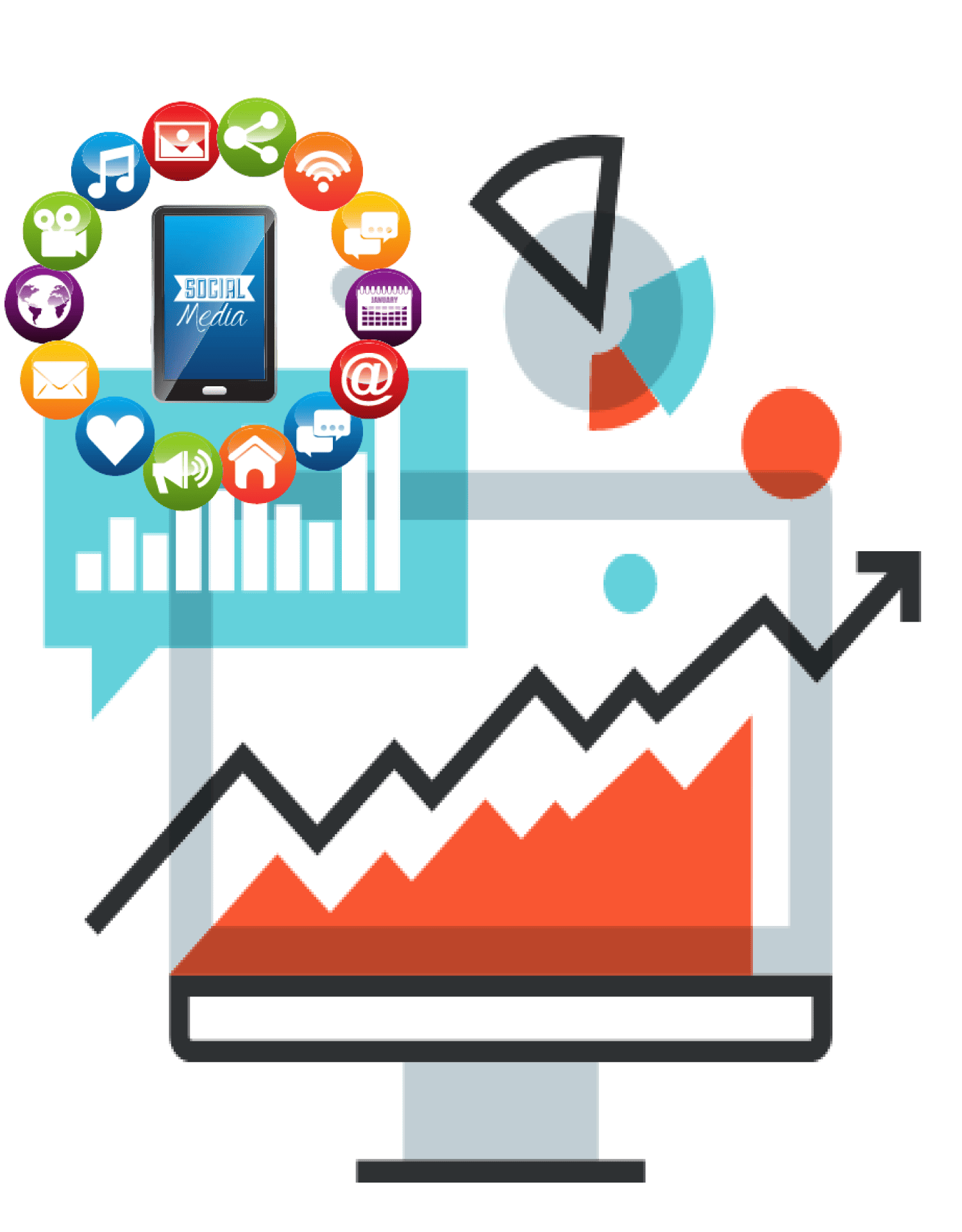 Social media analytics is important in a marketing automation tool because it can help you to get insights about your audience.
Social media analytics is important in a marketing automation tool because it can provide social insights, Twitter and Instagram profiles for social listening, Facebook page insights, etc.
Ontraport offers a complete social media analytics module that allows you to track and monitor your audience's activity. It provides insights about their interests, demographics, etc., as well as offers the possibility of monitoring keywords relevant for your business on all social media platforms.
HubSpot offers social media analytics that allows you to see the activity of your audience on Twitter, Facebook, Instagram, and LinkedIn. There are also insights about demographics available for each platform.
Messenger Bot offers limited social media analytics which can show you total impressions across all platforms as well as gain some insight into key performance indicators (KPI) like likes/comments/shares.
In terms of social media analytics, Ontraport seems to be the best choice for business owners.
In conclusion, it is important to consider your needs before choosing a marketing automation tool and make sure that all of its features can help you achieve your goals effectively.
Prospective lead scoring is important in a marketing automation tool because it allows you to strategically allocate your resources. Without lead scoring, it can be challenging to determine which leads are best for your business.
Lead scoring is built into many modern marketing automation tools, including Ontraport and HubSpot Marketing. Most platforms offer some type of automated email drip campaign that you can use to create personalized emails based on the lead's score. In other words, as a lead scores higher or lower on your scale, you can configure the drip campaign to send them more or less relevant messages based on their behavior and engagement level with your company.
Ontraport offers a complete lead scoring module that allows you to manage your leads according to their level of engagement with your content. It also gives you an overview of all interactions on one page so it makes it easier for you to prioritize your efforts. HubSpot's lead scoring module has a similar function, but it also allows you to manage and prioritize workflows in the sales process from one platform. Messenger Bot is more limited when it comes to automated marketing tools – however, they do offer an intelligent engagement feature that lets users know if their messages are being read or not. You can also use Messenger Bot to send automated messages based on time of day or behavior.
Integrations are extremely important when it comes to marketing automation.
As you may know, there are many different tools in the market that can help your business succeed and grow exponentially (e.g., CRM, email autoresponder, social media management). That is why having an all-inclusive automated marketing tool will allow you to connect all of these different tools in order to make marketing easier.
For example, let's say you are using an email autoresponder that has no integration with your CRM or social media management tool. If a customer signs up on your website for more information about one of your products but does not provide their contact details (e.g., name and email), you will not be able to add them to your CRM or send them a follow-up message on social media.
To avoid this type of situation, using an automated marketing tool that is fully integrated with all the tools your business uses can help streamline processes and optimize results for better performance.
Ontraport is very easy to integrate with other tools your business uses. They offer many different integrations, including Salesforce and MailChimp, which are some of the most popular CRM and email autoresponder tools on the market today. Moreover, they have a built-in integration for Shopify stores so you can easily export all customer data from your e-commerce store and add them to your CRM (or directly into an automated sequence).
The good news is that HubSpot also has a number of prebuilt integrations, which makes the process very easy. However, they do not have any built-in integration with Shopify at this time.
As for Messenger Bot, they also have a few prebuilt integrations, but the process is not as straightforward. You will need to contact their support team in order to set up either integration with another tool or even just your CRM.
In terms of integration, Ontraport is the best option because it has many different prebuilt integrations that make adding customers to your CRM and other tools a breeze.
A marketing automation tool should be easy to use. It should not take much time to set up and get started with a brand new account. If the tool is difficult or confusing, your team may stop using it after a short while which will defeat the purpose of having automation in place for marketing efforts at all! When the tool you are evaluating has little documentation, this can be a sign of how easy or difficult it will be to use.
Ontraport may be the simplest of these tools to use. The ability to send unlimited emails with customizable templates for free is also a great benefit and can save time if you need multiple types of content sent out regularly!
Hubspot offers simple automation workflows that are easy to set up, but they require more configuration than Ontraport's services do. This can be a benefit if you are trying to get very specific with your automated marketing!
Messenger Bot has an easy drag and drop interface like Ontraport. Its visual flow builder is very simple and can be used by any member of your team.
Marketing automation tools that are easy to use will result in better automation and marketing processes as a whole. This will lead to more effective digital strategies for your company!
In terms of ease of use, Ontraport is the best option. You can send unlimited emails, customize templates with ease, and save time by using Ontraport for all of your email marketing needs!
Contact management is an important aspect of any marketing automation tool. A company's contacts are the lifeblood of every business and keeping track of them ensures that you can effectively reach out to your customers at all times.
Contact management is not just about knowing who has bought from you but it's also about understanding what each buyer wants, their preferences, demographics etc.
Ontraport has its built-in CRM, which means you can easily manage contacts and send them emails. It also has a guide on how to use CRM effectively.
HubSpot offers an easy way for companies to build relationships with customers through personalization by collecting data like first names and email addresses. The platform's contact management features allow users to create a single view of the customer through contact profiles.
Messenger Bot's ability to connect with your customers all at once makes it easy for you to manage contacts and get in touch whenever necessary. It also has an auto-responder feature that allows you to send emails automatically without interacting manually with each prospect or client.
Managing contacts is important because it allows you to know your customer better and consequently reach them through the system that they are most comfortable with. While Ontraport, HubSpot, and Messenger Bot all offer contact management features, one can be more effective than the other depending on what type of business you have. In terms of contact management, Messenger Bot comes out on top.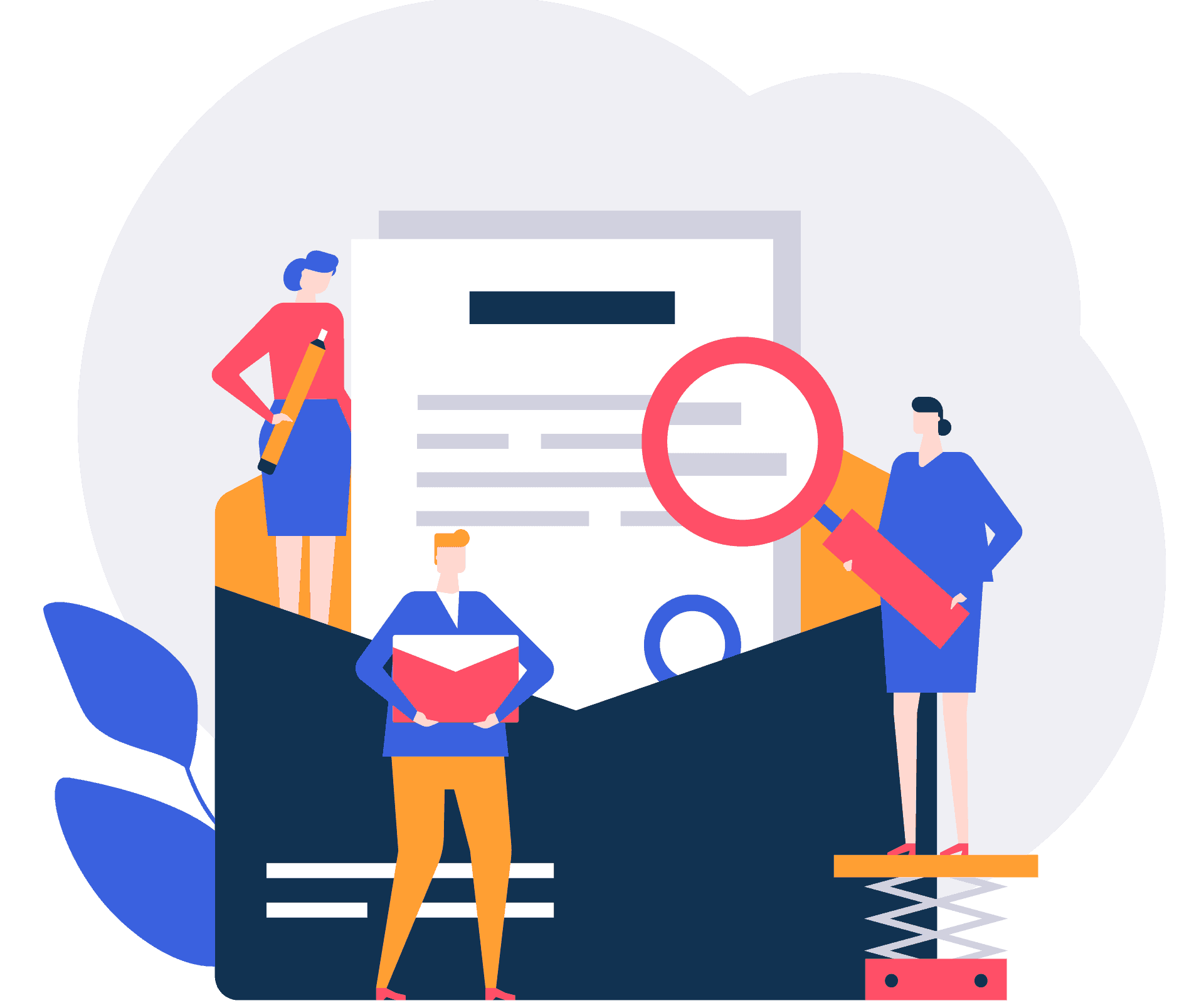 Email marketing is one of the most popular ways to reach out to your customers. Sending emails allows you to create a personal connection with your users and also keeps them up-to-date on new products, sales, etc.
Email marketing automation tools help you build custom workflows that allow you to send emails at the right time. All of your users' data is stored in one place, which makes it easy for you to reach out and remind them about anything that might be important.
With Ontraport, you can send emails based on user behavior, time of day, or even geolocation. There are some additional features like personalized subject lines and schedules that will help you to automate your email outreach efforts.
With HubSpot, you'll be able to create automated workflows so users get the right message at the right time. For example, if a user hasn't visited your website in a while, you'll be able to notify them of new products or discounts.
With Messenger Bot, users can receive personalized updates from brands directly on Facebook Messenger through chatbots. There are some additional features like automated workflows and customer service chatbots that will help you automate communication with your customers.
Overall, you should choose a marketing automation tool that will help you create custom workflows and work with your existing tools, like email. If building out automated emails isn't important to you, then Messenger Bot might be the best option for keeping users up-to-date on new products or sales.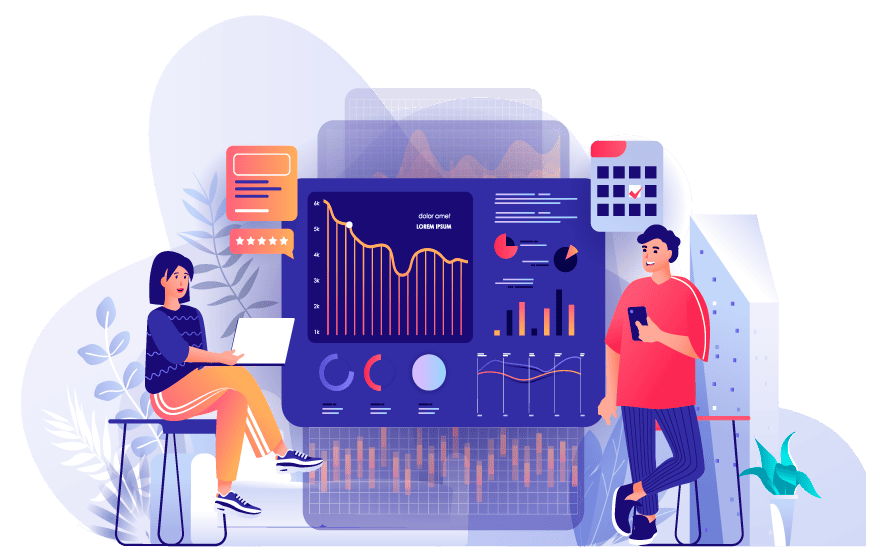 Analytics and dashboard are important to track your overall marketing performance. You should be able to see which channels are generating the most traffic and how much revenue each channel has brought you.
You should also have access to information about individual users, such as what they've done on your website (where did they come from?), where they're located, whether or not they converted, and so on.
Ontraport's dashboard is simple and intuitive. You can quickly see how many contacts are in your database, what percentage have completed specific actions (such as clicking on an email or opening a message), which channels bring you the most traffic, etc.
HubSpot provides detailed analytics about each of your individual marketing campaigns. However, its dashboard is not well-organized or as simple as Ontraport's, and it may take you longer to find the information that you're looking for.
Messenger Bot has really basic analytics; there is nothing particularly special about them. You can see how many contacts are in your database and what percentage of those have opened a message or clicked on a link, but not much else.
Overall, Ontraport has the best analytics and dashboard because it's simple, straightforward, and allows you to track all of your marketing efforts in one place.
Lead management is important in a marketing automation tool because it allows you to easily follow up with leads as they move from one stage to the next. Without lead management, marketers have no way of knowing which leads should be prioritized or where a particular lead is at any given time.
Ontraport has the most robust lead management features. It allows you to create custom workflows with your contact information, assigns leads and tasks, schedule follow-ups based on when they are added to each workflow stage, set time intervals between stages (i.e., wait one day before moving a prospect from "lead" status to "qualified"), and more.
HubSpot's lead management features are pretty basic. You can add people to a pipeline and assign them tasks, but the process is not automated in any way.
Messenger Bot has no specific tools for managing leads, although it does provide connections with several CRMs that may suit your needs.
In terms of lead management features, Ontraport can do the most and is best for marketers who need a lot of flexibility. If you only need a few basic features, HubSpot will do the job. Messenger Bot is a good option for marketers who want to keep costs as low as possible and already have CRM software they are using.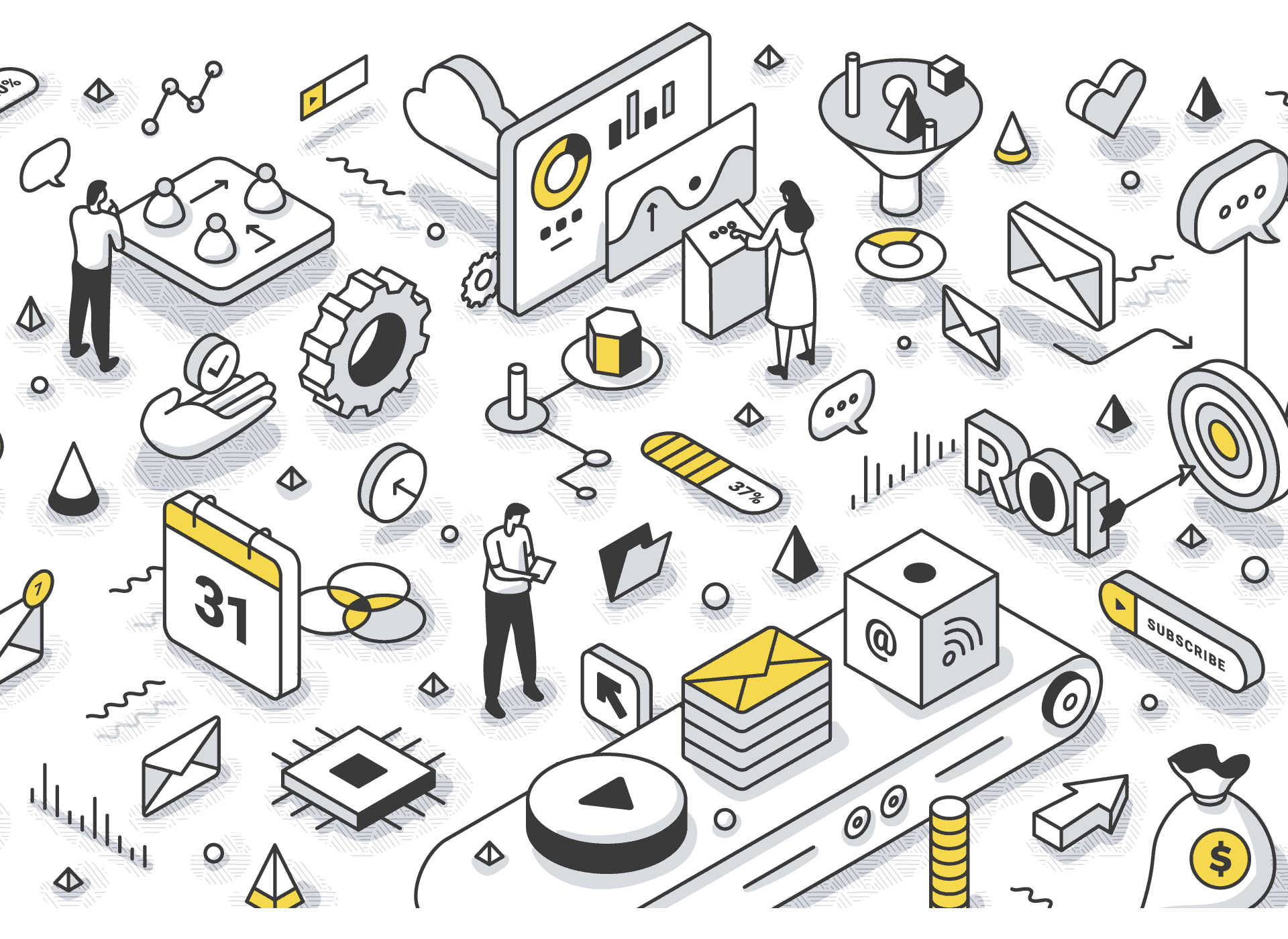 Marketing automation tools provide marketing teams the ability to manage their entire marketing process in one platform. This means that it can automate repetitive tasks, make reports easier to understand, and give you more time for strategy rather than data entry.
These features are important because they allow marketers to work smarter not harder while also increasing productivity. They do this by letting them quickly access all the information they need to make the best decision for their business.
Ontraport provides marketing teams with advanced automation features to help them manage their entire marketing process. These include workflows, email campaigns, drip emails for customer retention and acquisition, custom reports that can be created in just a few minutes without IT assistance, visual campaign builder which allows marketers to create beautiful multi-channel campaigns in minutes, not hours or days creating personalized content on the fly, and much more.
HubSpot is a marketing automation platform that offers an extensive set of features to help marketers manage their entire marketing process in one place. These include landing pages (which can be created with or without code), blogging capabilities, email marketing campaigns, website tracking tools like Google Analytics which allows you to create goals for your site and track their progress, and more.
Messenger Bot is a marketing automation tool that allows marketers to communicate with customers through automated chat conversations. This means you can deliver personalized content instantly on Facebook Messenger across devices of all shapes and sizes without ever needing to design or build your own app.
In terms of marketing automation features, Ontraport offers the most advanced tools to help marketers manage their entire marketing process in one place. This means that they can work smarter not harder while also increasing productivity and getting more done with less time, energy, and resources than ever before.
Pricing is a key consideration when choosing a marketing automation tool. There are many options to choose from, and it's important for your business to make the best choice possible.
The first step is understanding what each product offers at its different price points. This way you can find out which features will be available with all three platforms before making any decisions or committing to a lengthy contract. For each platform, we have created an affordable pricing plan that can be used by companies of any size.
The second step is to consider what your business needs are in order to achieve its goals and ensure you'll get the most bang for your buck at whatever price point you choose. While these products all offer similar features, the way they are implemented, what is included in each plan, and how much support you'll get can vary dramatically.
Ontraport offers three different plans that range from $20 to $249 per month based on the number of contacts your business has. They have a free 30-day trial so it's easy to test out their platform before deciding if it's right for your business.
Hubspot also has three plans, including a free plan that allows you to send two emails per month and provides access to their basic CRM functionality. Their paid plans range from $200-$800/month depending on the number of contacts you have available to market to.
Messenger Bot Premium costs $24.99/30 days while Messenger Bot Pro costs $49.99/30 days. You can avail of a limited-time offer for Messenger Bot for as low as $4.99 for the first 30 days.
Overall, each platform has a different approach to pricing, and it's important for your business to decide what features are most important before making any decisions.
Ontraport is the cheapest option with their lowest plan starting at $20/month. They also offer a free 30-day trial so you can try out their product easily without committing yourself. Hubspot also offers a free plan but it's extremely limited and only allows you to send out two emails per month.
Who's more expensive? HubSpot CRM or Ontraport?
HubSpot CRM is more expensive than Ontraport, but it has a lot of useful features to help you manage your contacts.
On the other hand, Ontraport offers basic CRM functionality for free!* It can be extremely helpful if all you are looking for is the ability to track sales opportunities.
Currently, Ontraport does not offer a free CRM solution. However, we do have plans to introduce one in the future!
In conclusion: If you are looking for an all-inclusive marketing automation platform with good sales and consumer data tools, HubSpot is your best bet as it has plenty of features for lead management. But if the budget is tight or you want something more basic, Ontraport can be a great way to manage your sales opportunities.
Which software includes more/better features?
In terms of more features, Ontraport is the winner. It has a lot of interesting and useful automation features, such as an email marketing platform with automated drip campaigns; customer data management to help you create personalized messages for your contacts; CRM functionality so that you can track all communication between yourself and your customers.
When it comes to better features, Hubspot is the winner. It has reports and tracking tools to measure engagement, customer acquisition costs (CAC), lead quality scoring, etc., which are extremely useful when it comes to understanding your business perform better.
Which is the better marketing automation software for small businesses – Ontraport or HubSpot?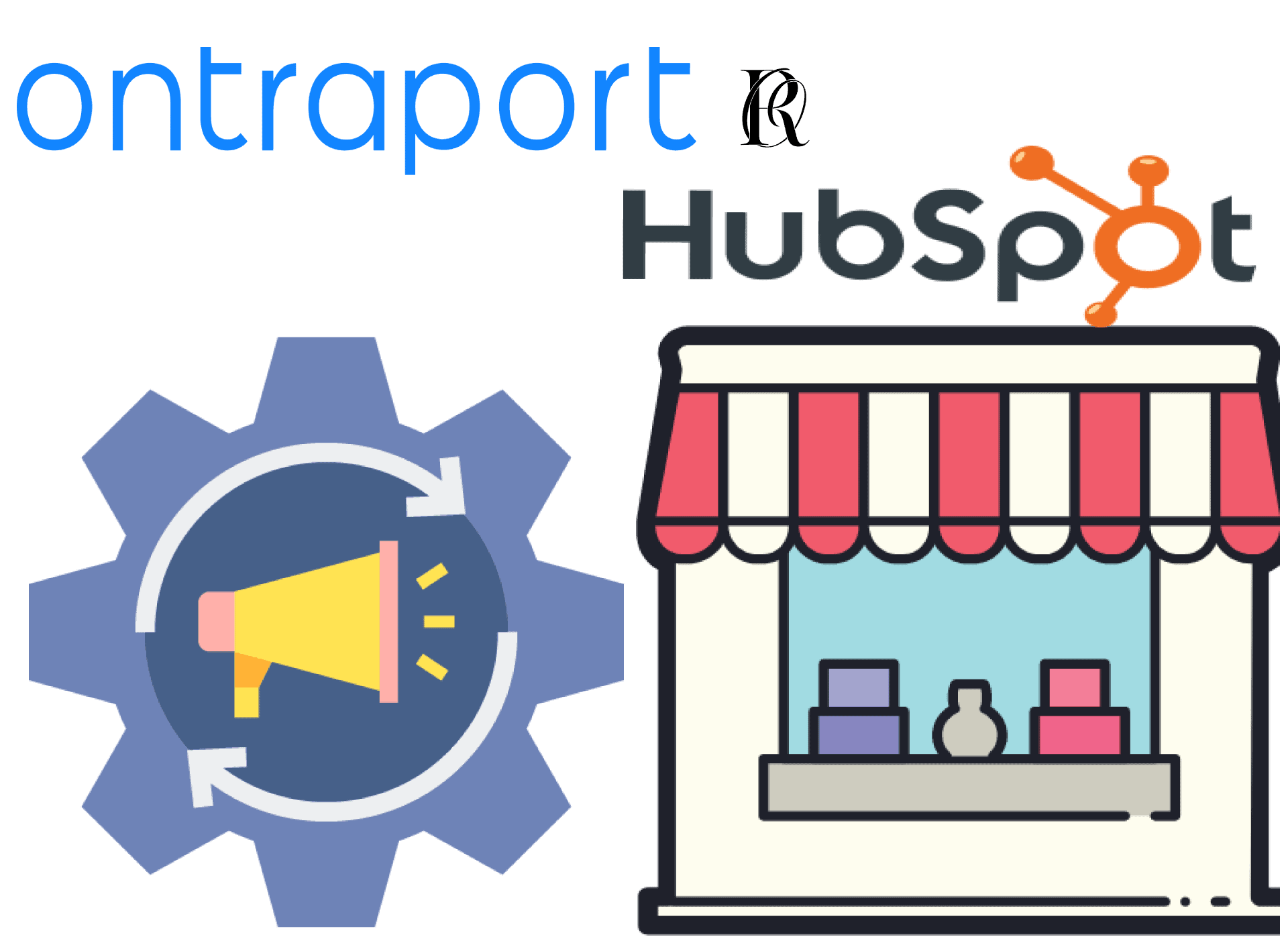 If you're running a small business, you may have limited resources, so if one tool is more expensive than the other, it would be helpful to know which offers better value for money.
Since both Ontraport and HubSpot are effective at increasing conversions, they're worth reviewing in detail before deciding which solution provides the best return on investment (ROI). You can also use Messenger Bot.
HubSpot is a safe tool for your business. The company has a strong focus on data security and privacy so you don't have to worry about any technical issues.
What are the things I should watch out for if I am using HubSpot?
When using HubSpot, you should be aware that it is a very complex tool.
You may have to spend significant time learning how the platform works in order to get good results from your efforts.
The other thing about HubSpot which might not be apparent at first glance is that they are also known for spamming their users.
Many businesses have stopped using HubSpot because of how aggressive and intrusive they are with their marketing emails.
If you go ahead and use this tool, make sure your customers want these kinds of emails, or else it will be a waste of your time.
Another thing you should be careful about is that HubSpot has a limited selection of integrations and automation options (compared to other tools like Ontraport or Messenger Bot).
Bottom Line: Which is Better – HubSpot CRM or Ontraport?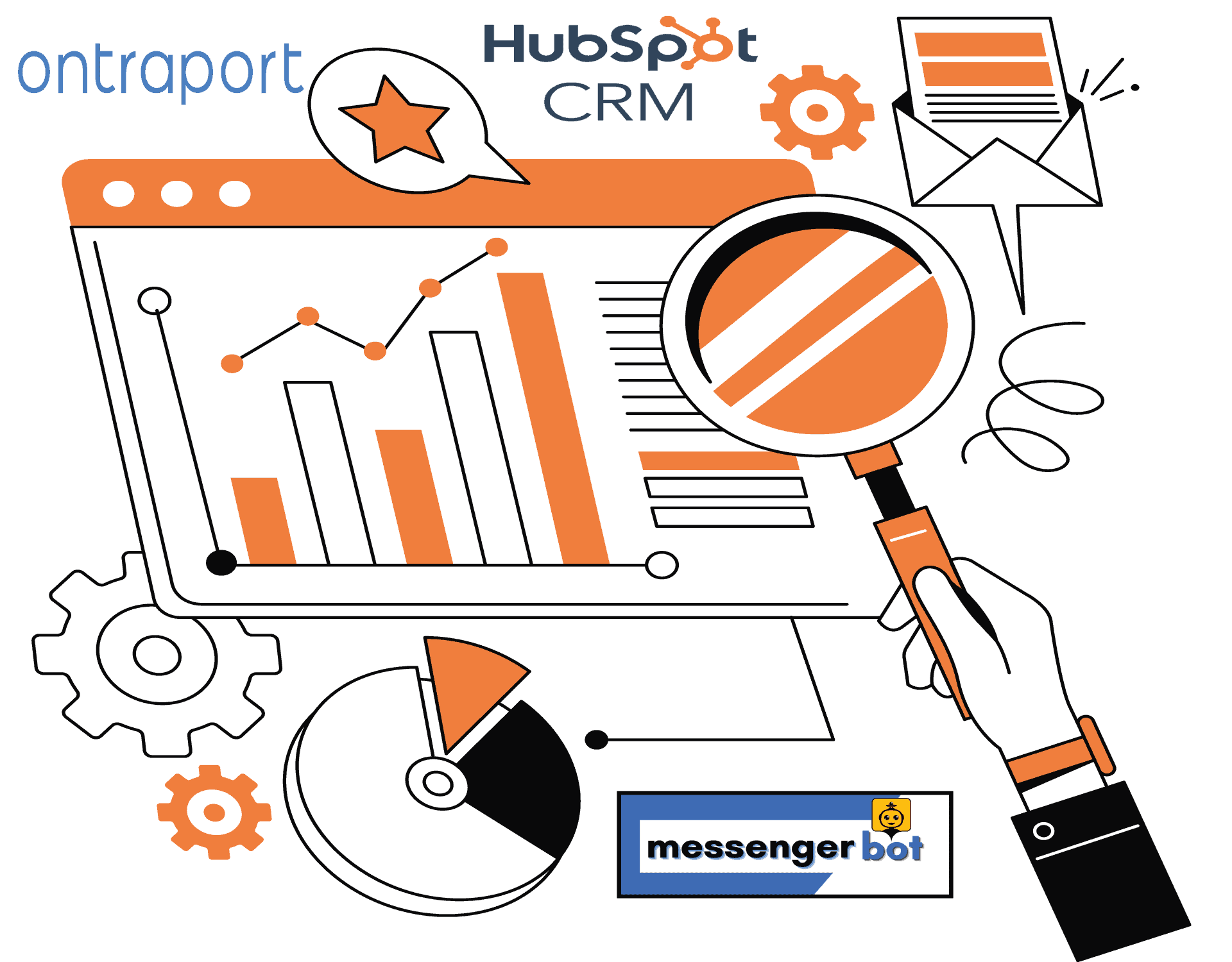 Automated marketing tools are taking business marketing to the next level. HubSpot CRM, Ontraport, and Messenger Bot are three powerful tools that your company should consider for its marketing automation needs.
What makes these automated email marketers different is their capabilities, design, pricing structure, integrations with other tools (like Salesforce), customer support options, and more.
There's no denying that these tools can help you improve your sales and customer service. Both have been praised for their effectiveness, offering a plethora of features that will certainly meet the needs of most businesses out there.
But which one is better? In our view, HubSpot CRM has an edge over Ontraport in many areas – from fundamental ones like reporting to more advanced ones like multi-step workflows.
HubSpot CRM is a more mature product with a larger customer base, and it's been around for longer than Ontraport – which means that HubSpot has had time to iron out its bugs and add features needed by businesses. With this in mind, we recommend going with the tried-and-tested HubSpot CRM.
Of course, that's not to say that Ontraport isn't a great tool – it is, and many companies will find its features just right for their needs. But if you're looking for something more advanced than your standard email marketing platform or are in need of an all-in-one solution for your business, then you should go with HubSpot CRM.
Messenger Bot is easy to use and a powerful tool.
In fact, Messenger Bot is more targeted towards startups with smaller budgets who are looking for an entry-level automated marketing solution – not something robust enough to meet the needs of larger companies or for managing multiple marketing channels.
With this in mind, Messenger Bot is a great tool for marketers who are just getting started with automated marketing – but if you have higher expectations or need more advanced features, then the other two options will be better suited to your needs.
These tools have their pros and cons, it's important to remember that these are just three of the many options available on the market today.