With the rise of messenger bots, many people are left wondering if it is worth investing in a bot or choosing to go with one of the more traditional CRMs. This article will compare three different companies: Microsoft, Salesforce, and Messenger Bot. We'll take a look at how they work, their pros and cons for business owners, and what you should consider before purchasing any type of messaging software.
What is Microsoft Dynamics 365?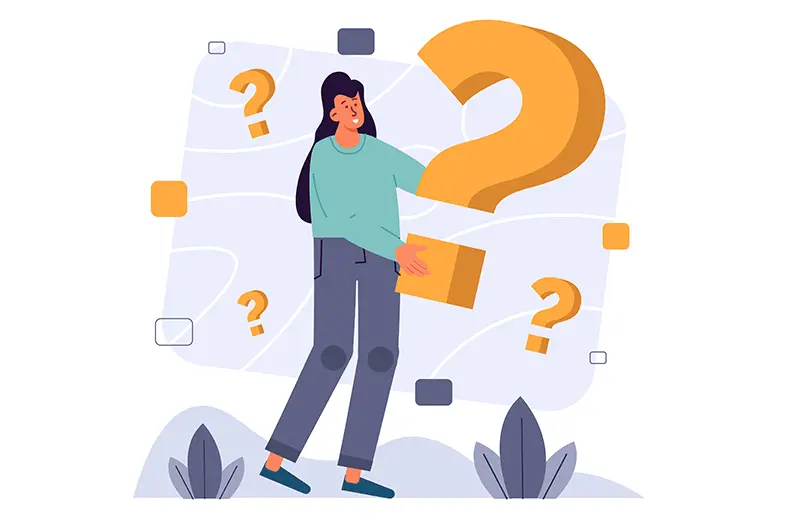 Microsoft Dynamics 365 is an enterprise resource planning (ERP) solution that helps businesses manage their processes and streamline operations. It was designed to help companies of any size, in any sector – from retailers to manufacturers, and service providers ̓to financial institutions – simplify how they operate across the business lifecycle. Microsoft Dynamics 365 is an integrated application for Sales, Customer Service & Support, Field Services, and Operations with cloud data security built-in. With it you can connect people using intelligent tools like bots on a single platform so conversations flow more naturally over different channels.
Features of Microsoft Dynamics 365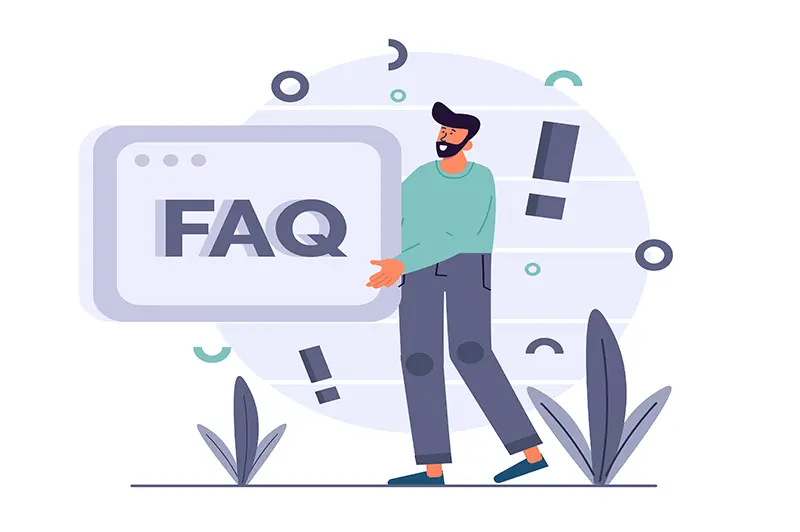 Microsoft Dynamics is a great tool to have in your business. It is a software suite for businesses that are focused on customer relationship management, enterprise resource planning, and analytics. Dynamics 365 also includes a service-oriented application platform to help you build applications. All of these features come with an affordable monthly fee making them very cost-effective in today's marketplace.
Microsoft Dynamics offers the use of a number of applications, which need to be purchased separately. The company's expense management application is called Microsoft Dynamics 365 for Financials and Operations Management with General Ledger (ERP), while its human capital management system is called Office 365 for HRMS Services (HRM).
Optimized mobile platform
Microsoft Dynamic's mobile platform is designed with the user in mind. It's optimized for form factors like smartphones and tablets, making it easier to input data or complete transactions on a small screen.
The best part? Dynamic Forms makes it easy to create mobile forms that are responsive across devices – no matter what device your customer is viewing them on!
Microsoft Dynamics has powerful analytics you can tap into through its reporting engine- giving you insight into how users are interacting with your product. You'll also have access to detailed diagnostics information if something goes wrong so you know exactly where problems originated from even before they occur. This helps ensure application optimization, troubleshooting issues quickly as soon as they pop up, preventing them from becoming major problems.
Dynamics' CRM low code tool, App Studio, is an easy-to-use drag and drop builder that lets you create apps without writing any lines of code at all. These pre-built app templates are perfect for companies with limited resources or those looking to get their feet wet in design before diving into coding themselves. They're also a great way to make your current forms more personalized while still maintaining ease of access. And because these powerful tools cost less than other comparable platforms, it means using them could save you some serious money!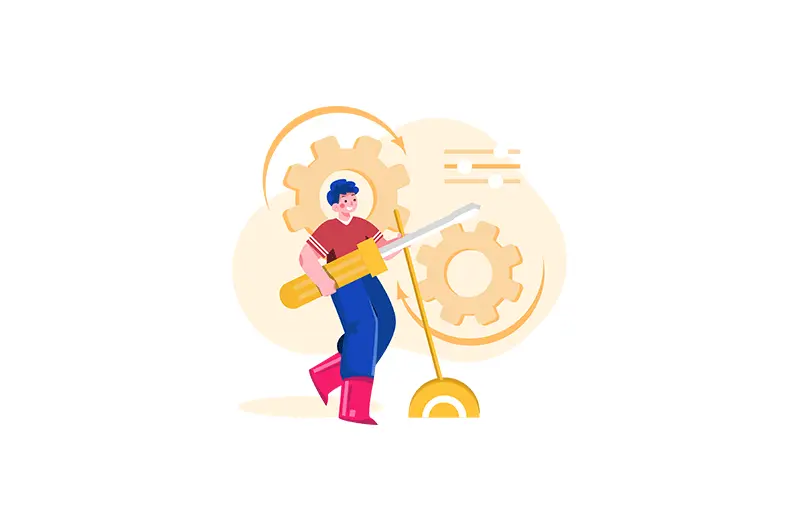 With Microsoft Dynamics, you can integrate with over 200 third-party apps and services, such as Google Drive, Salesforce, Slack, or Trello.
This integration makes it possible for you to automate repetitive tasks in a way that suits your business needs best. For example, if you want incoming emails from customers on Zoho CRM to automatically create an account record in Microsoft Dynamics 365 then this is something that's made easy by the platform's tool integrations.
Microsoft Dynamics offers a wide range of training options for both its software and cloud services.
The learning resources are available from the Microsoft Dynamics website, which has an extensive library that includes videos, tutorials, demos, and more. The content covers topics like pricing models, features in other products as well as integration with third-party tools such as Slack or Salesforce CRM.
Microsoft Dynamics 365 pricing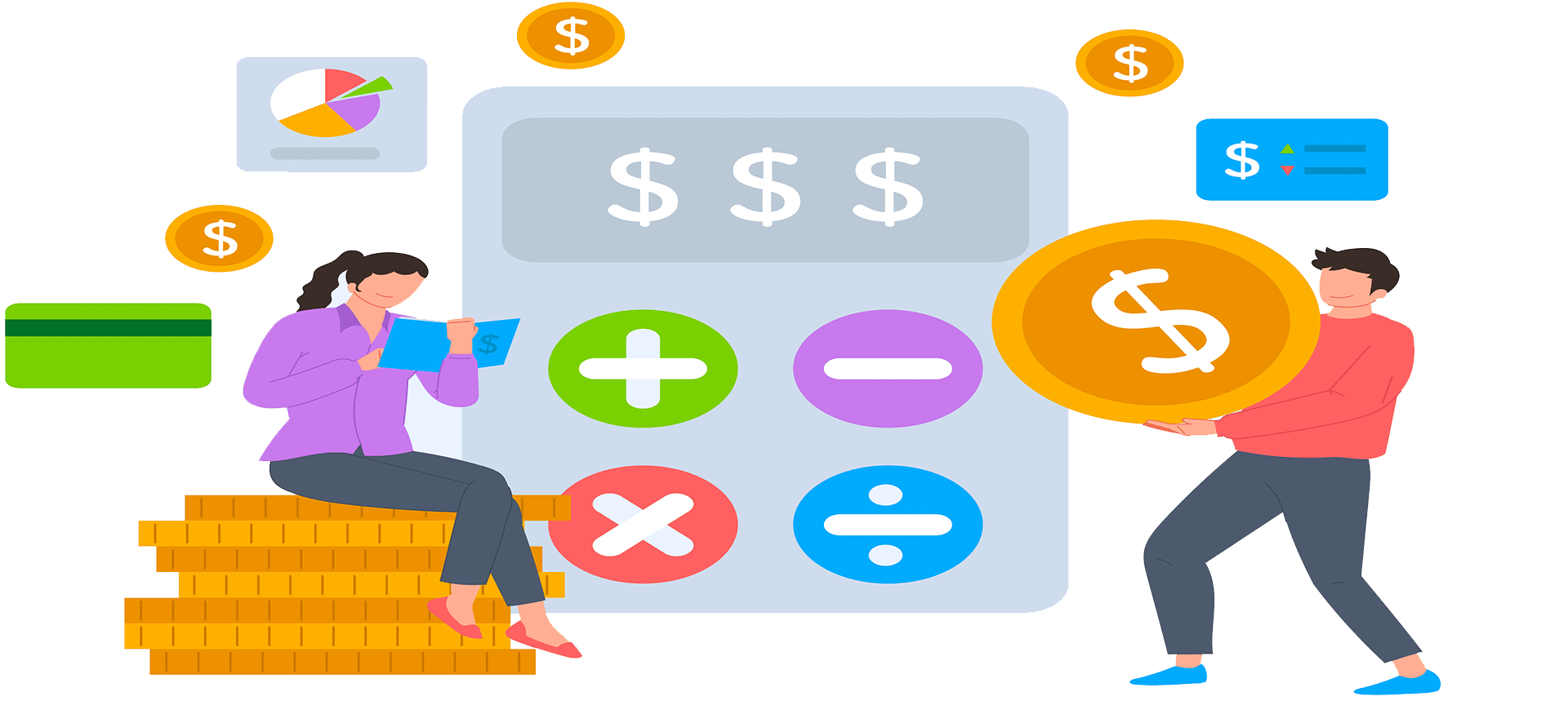 Microsoft Dynamics 365 is a cloud-based CRM program that can be quickly customized to work with your business. The basic package retails for $15 per user, per month and includes Sales, Customer Service, Financial Management, Field Service, and Project modules.
Pros & cons of Microsoft Dynamics 365
Let's take a look on the advantages and disadvantages of using Microsoft Dynamics 365.
Pros of Microsoft Dynamics 365
Microsoft Dynamics 365 is a robust application.
It gives you the ability to have numerous modules inside of one product.
You can tailor your Dynamics 365 solution with features and functionality that are best suited for your company by adjusting it through configuration, customization, or plug-ins from third-party software developers.
Dynamics 365 provides Microsoft's expertise in CRM technologies, as well as its Azure cloud services, experience all at an affordable price point for small businesses (500 licenses). You pay $25/month per user which includes licensing fees and full technical support during the first year of use on up to 20 users.
Microsoft Dynamics 365 also offers integration with Office365, including Outlook email tools and shared calendars allowing team members to easily communicate about projects without having to go to third-party software.
Microsoft Dynamics 365 can be used across different industries and for a wide variety of tasks, such as Customer Relationship Management (CRM), Sales Operations, Financials, Marketing & Advertising Automation (MAP), Business Intelligence (BI), Enterprise Resource Planning (ERP) and Supply Chain Integration. It also includes the Cortana intelligence built-in!
Cons of Microsoft Dynamics 365
One limitation with this platform is that you can only customize it based on what their templates offer. They have no flexibility when it comes to customizing your company's needs from scratch so any customization must be done by an outside developer or via plug-ins which costs extra money each month.
Costs for Dynamics 365 are not fixed. Costs fluctuate depending on the level of customization and user licenses you need to purchase which can make it difficult to keep track of costs, as well as unpredictable with how much they will change each year or month.
The CRM module is a new feature to Microsoft's product line and has yet to improve upon its functionality in order to compete with Salesforce so far.
A common complaint from users is that there isn't an easy way for them to know what their spending looks like within this platform without going through individual transactions which create more administrative work than necessary.
Microsoft is also still working out some bugs when integrating social media marketing into the system. It takes longer than expected between posts and scheduling posts for future dates.
There is a lack of customer support available 24/hours per day, seven days per week via phone or chat which makes it difficult to get quick and easy answers when they are needed most.
Microsoft's CRM module can be used by companies in a variety of industries but lacks some important features such as project management tools that may be necessary depending on the industry you're in. The platform also doesn't have any reporting capabilities at this time making it difficult to create reports without expensive third-party software like Tableau or Microsoft Power BI which costs more money each month than other platforms offer out-of-the-box.

Salesforce is a CRM that allows its users to connect all of their customer data, internal databases, and external sources.
Salesforce is an enterprise-grade software with many features for sales, marketing, and service teams. It can be accessed on any device but the most popular way to use it is mobile or tablet versions.
There are over 150 partner apps designed specifically for Salesforce that seamlessly integrate into your organization's workflow giving you instant access to critical information from anywhere at any time. With capabilities like these, there's no wonder why Salesforce has been named as one of Fortune magazine's "100 Best Companies To Work For."
Salesforce is a popular CRM platform with loads of features for businesses of different types and sizes. Let's take a look at each feature.

Contact data can be imported and exported to CSV files, making it possible for Salesforce customers to export the data they want.
Filter contact records by company location or industry
The customer can set up filters in order to view a list of contacts that match their criteria. Automatically create relationships between different companies
For example, if Company A has a relationship with Company B then any time an employee from Company A logs into the system, all employees at Companies A will appear on the screen including those who are not logged in but have been shared as well are offline.
Salesforce offers a variety of free dashboards that provide sales, marketing, and customer service metrics.
The administrator has full control over what appears on the dashboard such as date ranges, columns, or filters. Create custom charts and graphs with ease
Visual data is one hundred times more powerful than text when it comes to retaining information so you'll want to make sure you're making effective use of this feature. Manage relationships between different companies
Quote tracking management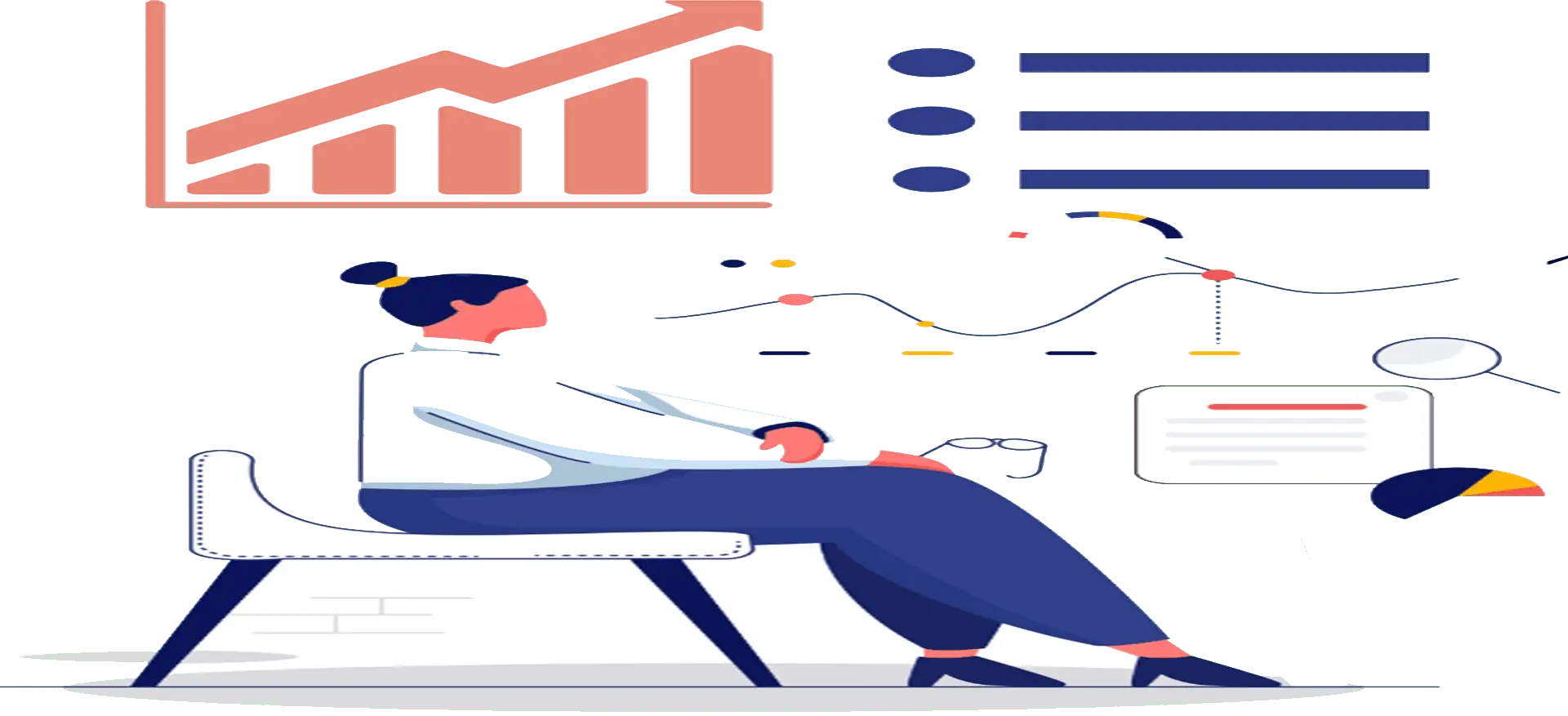 Salesforce provides the administrator with a list of quotes that have been created by their company so they can see where there are gaps in pricing.
Quotes from other companies may also be imported to compare prices and if a contact prefers certain vendors, Salesforce will give you an estimate of how much time it would take for them to switch over once a contract is signed.
Keep track of marketing campaigns
Sales reps can create new contacts or lead records and store information about these leads such as what email address was used when sending out an email campaign. The customer has full control over who sees this data which means marketers no longer need to worry about accidentally leaking confidential information.
Salesforce has a variety of triggers for automating lead management. There is an automatic trigger that will send leads to the assigned user once enough information has been collected, and there are various reports and dashboards available in Salesforce itself along with its mobile app.
Salesforce's sales processes can be automated using standard workflows by downloading custom apps or creating new ones from scratch (using Apex) through CRM UI tools such as VisualForce pages or SAP Screen Personas.

Mobile accessibility is one of the biggest advantages that Salesforce has over Microsoft and Messenger bot. The mobile interface for Salesforce is very intuitive, so users can work on their tasks from anywhere they are in a matter of seconds. You can also share information with others through email or text message when you need to collaborate on something together quickly.
Reports are one of the most important aspects of any CRM and Salesforce is known for its detailed reporting.
Salesforce offers a wide range of reports which are customizable to suit your needs. You can create new, edit existing reports or use a report already built in your system without having to do any coding work by yourself! For example, if you're interested in knowing how many leads have been generated from Social Media channels today, all you need to do is go to Reports > Dashboards & Charts > Leads by Source Type – Social Media and then select 'today'.

Salesforce offers an all-in-one sales and supports app in their Essentials plan for only $25/user/month. For CRM, it has three more pricing tiers: Professional, Enterprise, Unlimited. The Professional plan is $75/user/month, perfect for any team size. The Enterprise plan, which is the most popular pricing tier, is $150/user/month. You get a deeply customizable CRM for your business. Lastly, the Unlimited plan is $300/user/month.
Pros & cons of Salesforce
Salesforce is an American cloud computing company, founded in 1999. It helps companies with managing customer relationships and sales processes by collecting data from websites or applications on the internet and automating tasks such as lead management and contact routing.
It's been used to manage CRM since its first release in 2000, so it has a strong understanding of what small businesses need today when they're looking for a new system to help them grow their business. Salesforce also offers enterprise-level software that is scalable enough for large organizations like GE, Chevron Corporation, Berkshire Hathaway Inc., NASA JPL, etc.
Salesforce can be expensive though because there are many hidden costs–most notably having to hire developers who have experience using this particular platform
Salesforce has a long list of features, and it is constantly updating them.
Salesforce has an intuitive interface that people are able to learn quickly without much training.
Salesforce can be tailored to your company's needs by tailoring the modules you use based on industry-specific requirements or using other software programs in conjunction with Salesforce for more complex tasks.
It provides users with ease of access from any device; they no longer need to use outdated technologies like RDP because their app supports all mobile devices.
The platform offers security through its dashboard where data privacy is considered as well as GDPR compliance which gives customers peace of mind when acquiring new leads or interacting with prospects and clients online.
There are many integrations available for Salesforce, making it easier for users to manage data across the board without duplicating any effort.
-Salesforce has a variety of features that can be tailored to your company's needs
-Ease of access from any device makes it easy and quick to use
-Security is one priority with this platform and GDPR compliance helps customers who want their information protected at all times; there are many integrations available
-Easy integration between Salesforce and other systems for more complex tasks/there's less need for outdated technologies like RDP because mobile devices work seamlessly on the app. -There's an intuitive interface that people learn quickly even if they don't have much training on how to navigate software programs.
Although Salesforce is a great product, it can be expensive to use.
Salesforce also does not offer the same features as other platforms such as Microsoft and Messenger bot; for example, there are no bots available with Salesforce that allow customers to interact without directly messaging them.
There are limited integrations which mean more work needs to be done within the system in order to manage data across different areas of your company's operations
The prospecting tools within this platform do not provide customers with advanced analytics or insights into their prospects' behavior patterns like other programs on the market today.

Messenger Bot is a chatbot application that is affordable and easy to use. Messaging platforms like Facebook, Whatsapp, Skype are the most popular messaging apps in today's world due to their affordability and ease of access across devices.
Messenger Bot is available on these three major messaging applications as well as other social media channels like Instagram or Twitter which makes it an attractive option for small businesses who do not have large marketing budgets but still want to offer customer service through live chats
The Messenger Bot platform has several features including artificial intelligence tools such as sentiment analysis within messages so customers can receive responses based on how they communicate with your company; this means you don't need another set of staff members just answering questions all day long.
Features of Messenger Bot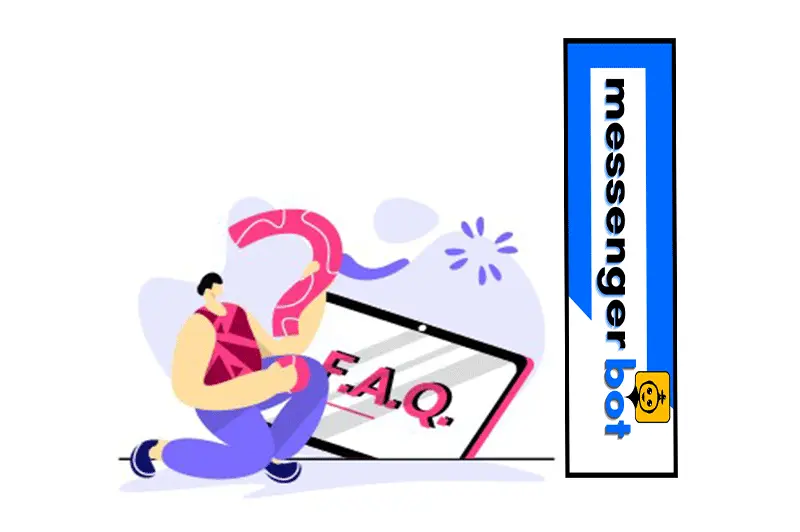 Messenger Bot offers a lot of features at an affordable price. It offers you a platform to build and train your chatbots in one application.
It is also integrated with AI modules like Natural Language Processing (NLP) and Machine Learning(ML). You can use it on multiple devices such as desktop, mobile app, or tablet.
Analytics is the part of a system that records and examines the behavior of all its components. With this, you can identify what's working well and where there are some issues in your program.
Analytics data will only be valuable if it's collected in an organized manner so as not just spamming different metrics out into the ether without any rhyme or reason to them. The analysis may also include finding patterns on when various features should be released based on feedback from customers who have been using them over time.
With Messenger Bot, the analytics dashboard is very helpful and easy to use. You can easily see the number of messages sent, how many times it was opened in a conversation window, as well as any other metrics that are important for you such as opening windows or profile views if they're enabled in your app settings.
It also provides more insight into what types of content resonate with people across different demographics like age groupings or gender which can be used to create better targeting strategies for future advertising campaigns.
Messenger Bot's insights section gives you all this information without having to do anything special from within Messenger itself.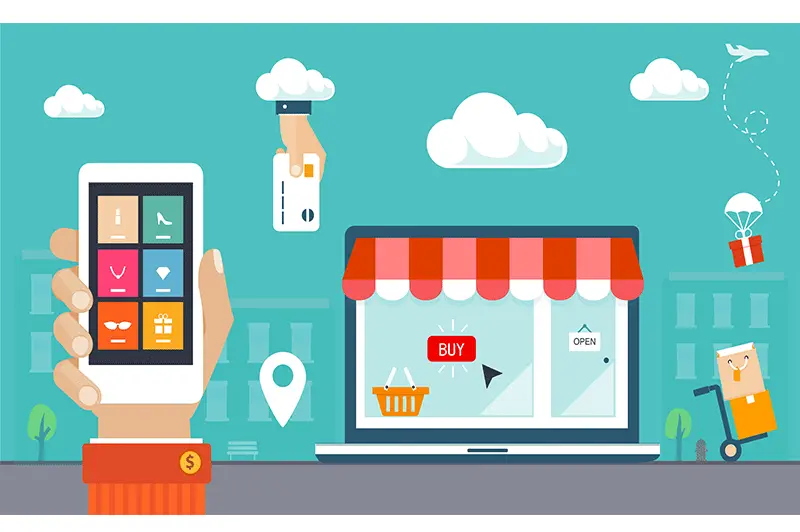 Building an eCommerce store with a Messenger Bot is quick and easy. There are hundreds of templates to choose from, so all you have to do is pick one that suits your needs the best, make some adjustments if necessary, then publish!
(Write about how much time it takes to build an eCommerce store with a Messenger Bot.)
Building an eCommerce store in this way only takes minutes – making them perfect for new businesses who just want to get started as quickly as possible.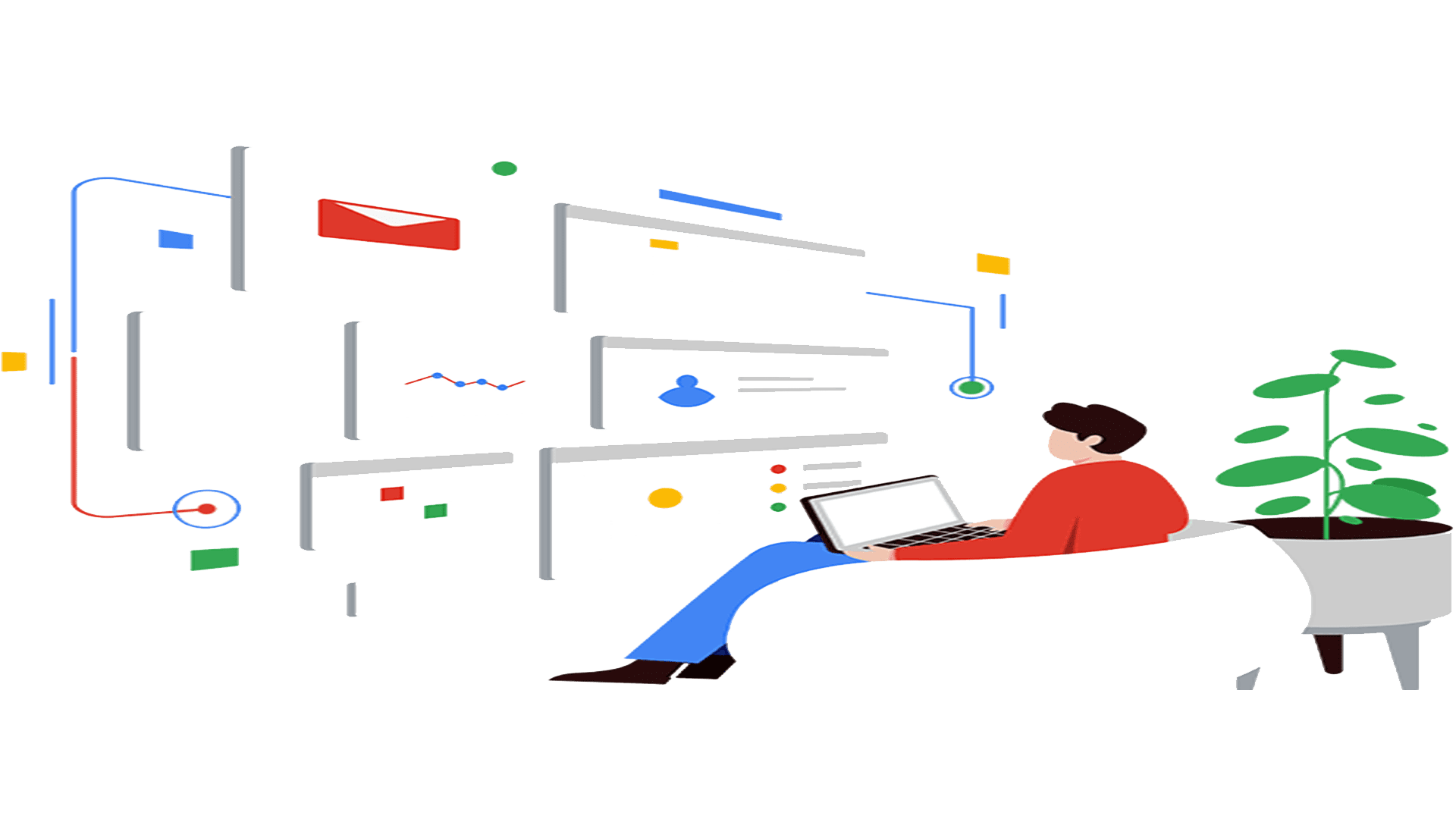 Messenger Bot can be a fantastic option for email managers in certain cases.
In an instance where you need to send bulk messages and drip feed campaigns, Messenger Bot may work well because it can manage the emails and message threads directly from within Facebook messenger. Also, while doing this, it can save time because it automatically replies to people with a pre-written message.
However, Messenger Bot may not be the best solution in all cases. For example, if you need email templates that are personalized and send when triggered by an event such as being tagged or mentioned on social media platforms like Facebook or Twitter then this is better done through a CRM like Salesforce.
Workflows in Messenger Bot are much more intuitive and easy to set up. The visual flow builder is a great way for non-technical people with no programming skills to see how the process flows together in an even easier way than Microsoft Flow or Salesforce Workflows.
Every step of your desired sequence has a corresponding icon on the left side panel that you can drag into place on the grid – all without knowing any XML code!
You then name it what you want (i.e., "input text" could be renamed "username") and send this as input to other steps within your workflow by dragging from one box's arrow onto another box's square connector line under them. It couldn't be simpler.
Integrations are one of the main reasons Messenger Bot is recommended as your bot platform. The ability to integrate with various other platforms (such as Zapier, Woocommerce, JSON API, and Google Sheets) or build bots from scratch using our open source code is one of our favorite things about this service.
You can access several features for only $4.99 for the first 30 days with Messenger Bot. Then, you'll be charged $9.99 for the succeeding months. However, this is only a limited offer.
Microsoft Dynamics 365 vs. Salesforce vs. Messenger Bot – Conclusion

The three platforms are all pretty cost-effective for different reasons.
Microsoft is great for its integration with Office 365, but the pricing can be a bit high if you're just looking to use it as a messenger bot.
Salesforce offers more features than Microsoft and has many unique tools that come in handy when working on marketing campaigns or managing leads.
Messenger Bot allows you to have conversations with customers through your Facebook page, which provides an easier way of engaging them without having to click into another platform like Skype every time they want to reach out."
The three platforms are all pretty cost-efficient for different reasons.
When comparing Messenger Bot vs Salesforce VS Microsoft, we would recommend going with whichever one will best suit the goals of your business.