In the current marketing environment, businesses are looking for ways to automate tasks and increase their productivity. One way is by using marketing automation tools to streamline customer interactions and boost conversions. There are three main marketing automation tools that you should be aware of Mautic, HubSpot, and Messenger Bot. In this blog post, we will discuss the pros and cons of each tool so that you can make a decision on which one is right for your business!
What is marketing automation?
Marketing automation is the use of technology to automate repetitive tasks associated with marketing processes.
Marketing automation is a term used for software tools that are designed to streamline, simplify and speed up some elements of the sales process. With marketing automation, marketers can organize and distribute content, automate interactions with potential leads, manage webinars and e-mail marketing campaigns.
Marketing automation is crucial for small businesses to stay competitive in today's market.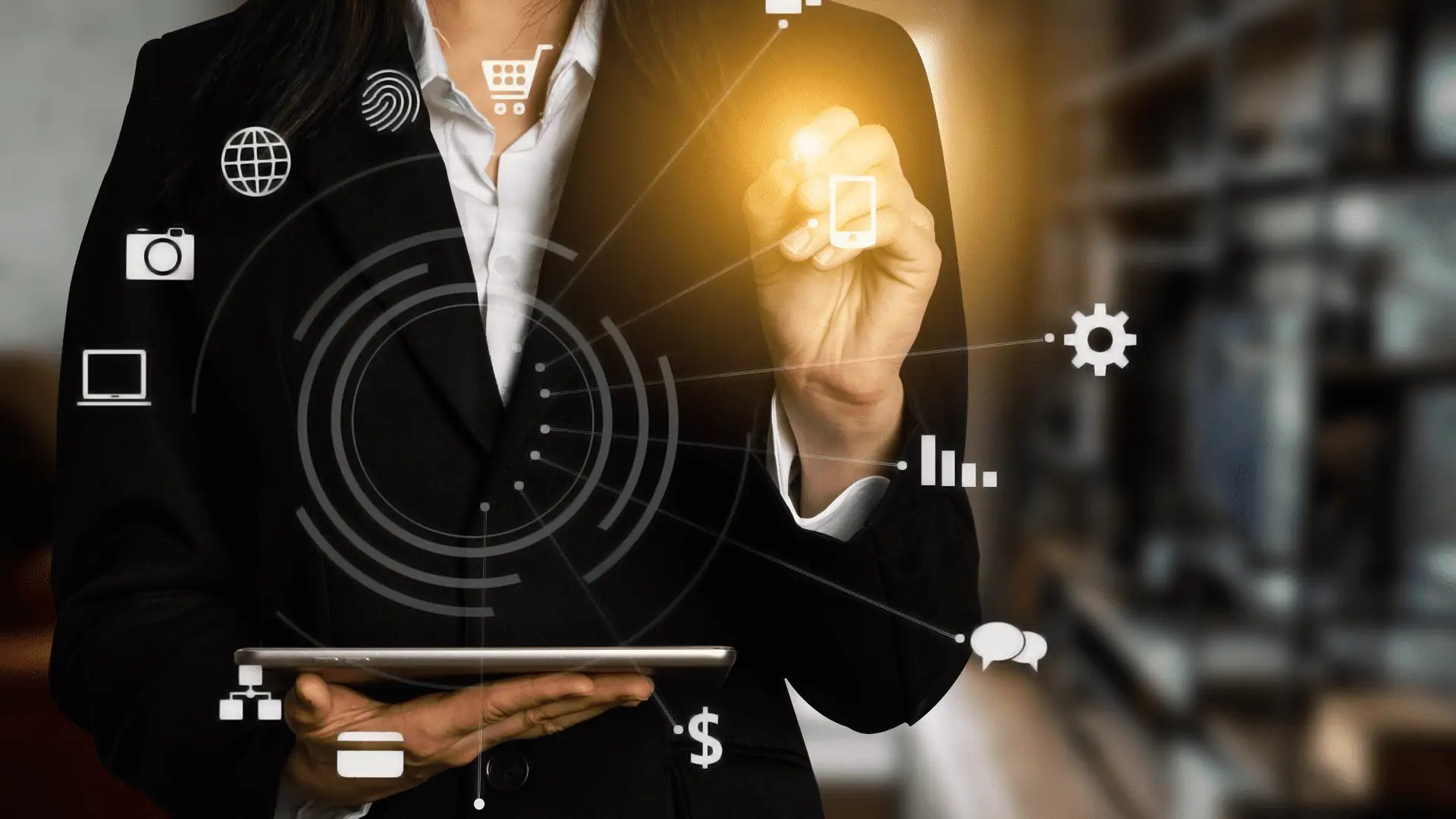 Reasons for using marketing automation
Marketing automation is a powerful tool that can vastly improve your marketing efforts.
* It streamlines processes
* Boosts results
* Can make marketers more productive in the long run
With marketing automation tools in the market today, it is a good idea to learn how each one can help your business grow.
Here are three examples of marketing automation tools that you may want to consider: Mautic, HubSpot, and Messenger Bot.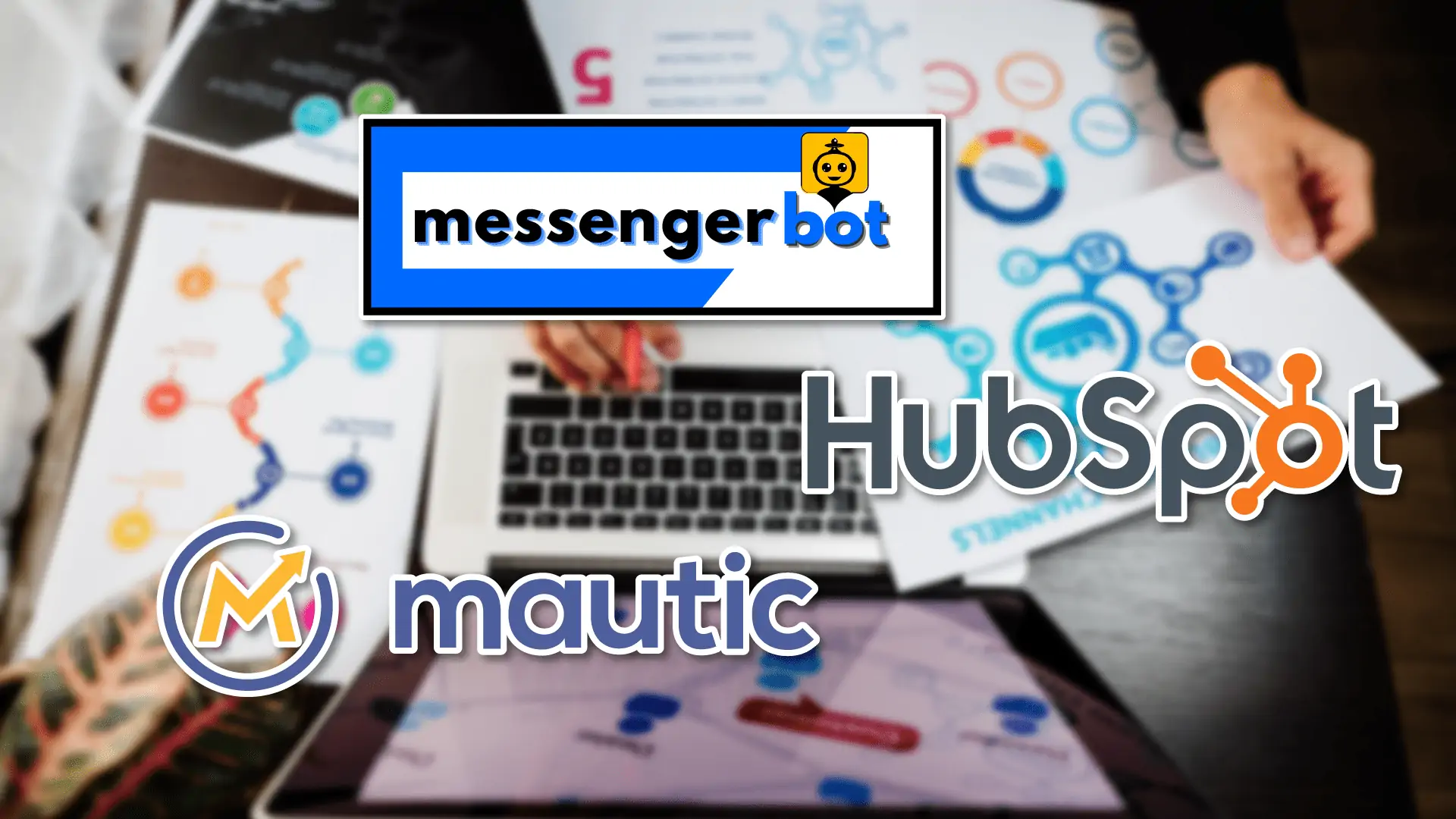 What is HubSpot?
HubSpot is marketing software designed to help you attract, engage and delight customers.
Mautic is a simple yet powerful open-source marketing automation platform that allows marketers to rock their strategy from start to finish…without the need for expensive tools! It's free & always will be – plus, it's the only marketing platform built for an open-source world.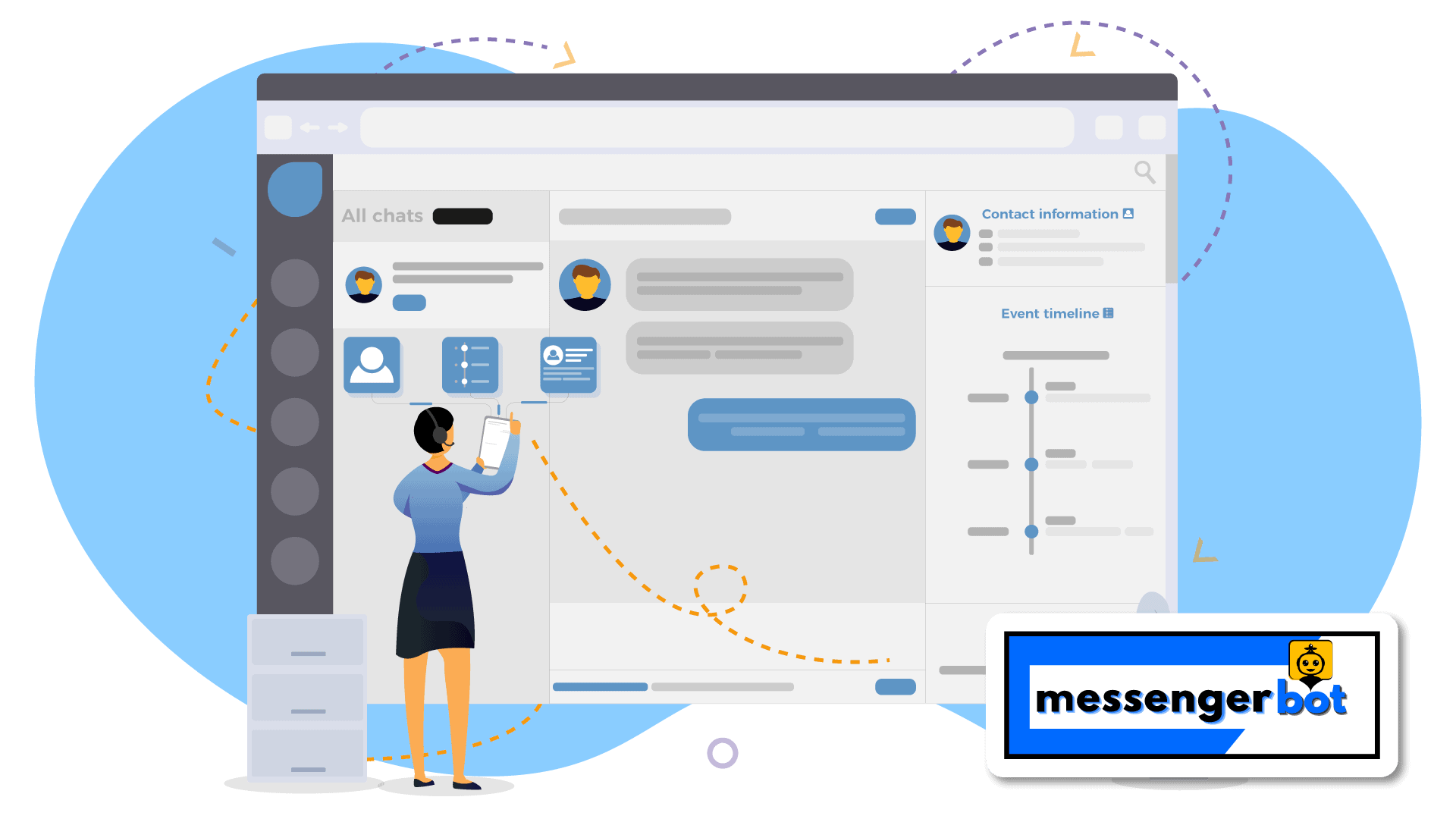 What is Mautic?
Mautic is an open-source marketing automation platform that is used by over 20,000 businesses. It helps with email and social media marketing through the use of predictive intelligence to streamline business processes. Mautic's main features include lead nurturing, lead scoring, automated workflows, multi-channel messaging across platforms like Facebook Messenger bots for example), SEO tools, and personalized content.
The predictive intelligence feature of Mautic helps businesses to automate their marketing by suggesting the next best activity for each person based on all previous interactions with that person, thus making it easier for companies to increase sales through automation without having too much human input. This is also helpful in decreasing the amount of time spent generating reports as the system will do it itself and make the necessary changes to improve future business processes. This predictive intelligence also helps with lead scoring, which is a metric that measures how likely it is for someone to buy something from you based on their previous behavior such as website visits or email opens.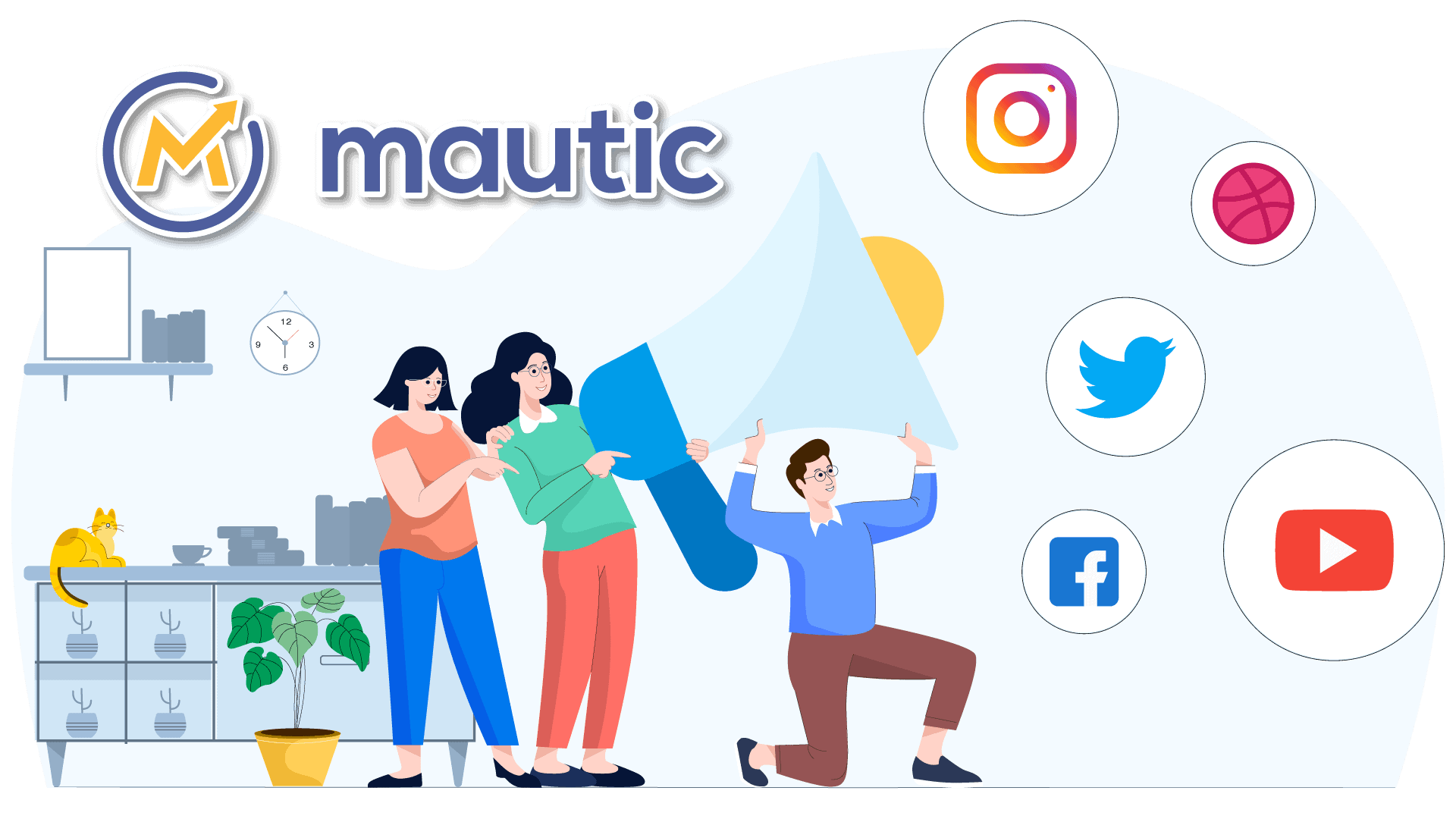 Pros of HubSpot
HubSpot is a complete marketing and sales software.
HubSpot is easy to use, even for beginners.
There is built-in analytics that helps track your progress over time.
You can easily integrate HubSpot with other services such as Google Drive or Dropbox.
Pros of Mautic
Mautic is free to use.
Mautic is open source, which means the codebase is accessible for developers and users alike. It also allows Mautic to be modified or extended by its community of users without any licensing costs involved.
A powerful feature of Mautic is event tracking parameters that can be used in emails sent out with Mautic.
Mautic also has a very useful feature that allows the user to create additional 'widgets'. Widgets can be used in marketing campaigns e.g. for an event, and are displayed on websites via widgets which makes it easier for companies to integrate Mautic into their website(s).
What is Messenger Bot App?
Messenger Bot App is a chatbot that operates via Facebook Messenger.
Since Messenger Bot App was launched, it became extremely popular for businesses because they can create their own chatbots to offer quick solutions to customers.
Messenger Bot App provides businesses with a great opportunity to communicate and interact with their audience in real-time, provide instant services such as customer service or lead generation, or even increase sales by offering discounts and coupons.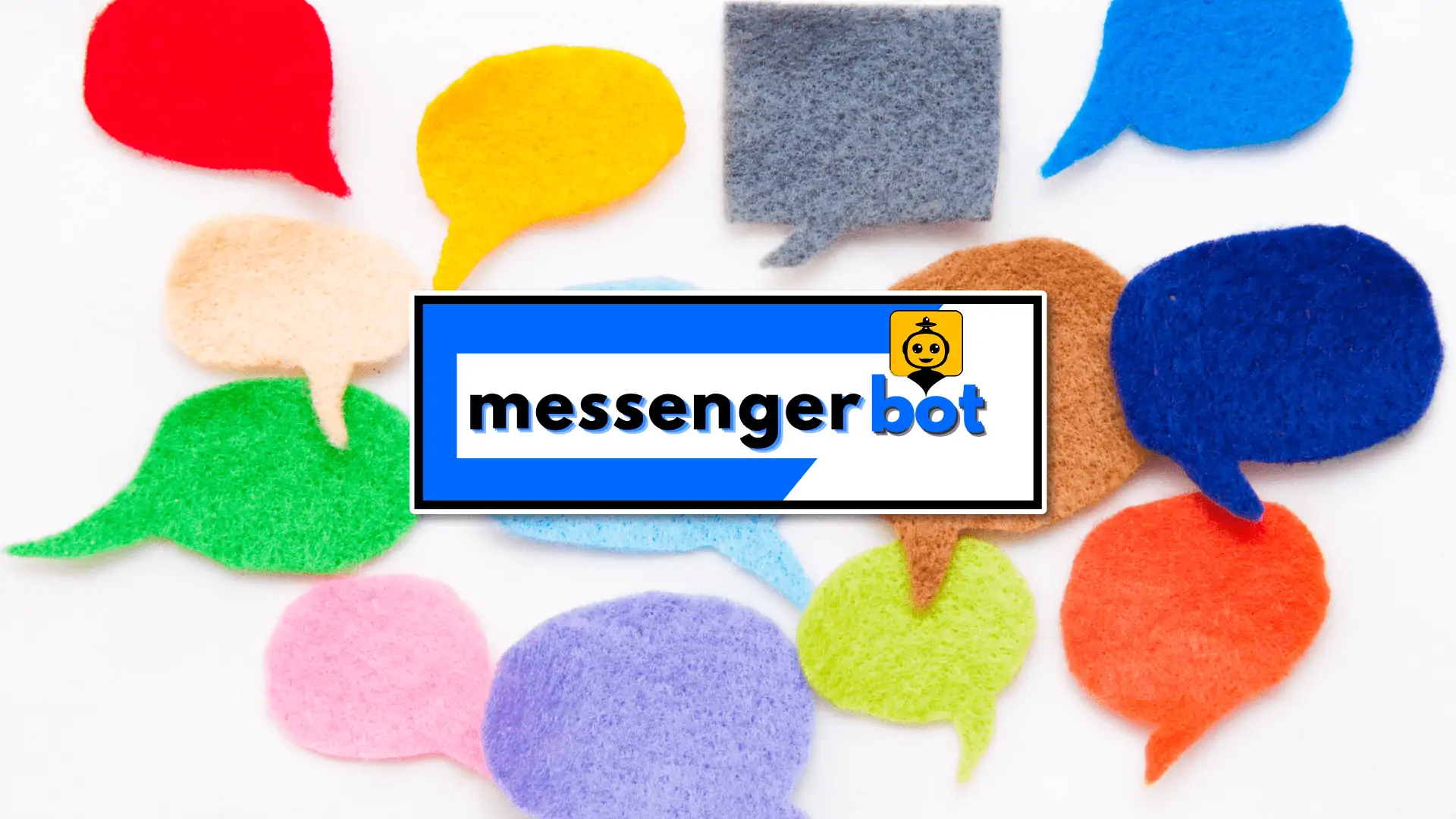 What companies use HubSpot?
HubSpot has partnerships with major companies like VMware, Sears, and Coca-Cola. They also work closely with other marketing automation tools like Marketo.
There are many companies that use Hubspot for marketing automation. Some other examples include The University of Texas, General Electric, and Verizon. Many well-known brands choose to work with HubSpot because they have found it efficient in reaching their desired goals such as increased revenue, greater lead generation, and higher customer retention.
Another company that uses Hubspot is Whole Foods Market. They have been mentioned in a number of articles for their work with Hubspot to increase revenue by $500 million over the past two years. This has been accomplished through using features such as social media marketing, SEO, and email automation.
What companies use Mautic?
Mautic is typically used by companies who are looking to implement marketing automation into their business. Mautic is open-source which makes it an attractive platform for businesses that want complete control over the tool and how they use it, or those that want a system with built-in functionality but don't have the budget to support other tools like HubSpot.
What tools integrate with HubSpot?
Integrations are one of the most significant benefits of using HubSpot. The platform integrates with Google Analytics, Facebook Ads, Twitter Ads, WordPress, Salesforce CRM, and many other tools that are vital for marketing professionals. These integrations allow you to connect the dots between different tools and data sets, making it easier for marketers to automate their workflows.
What tools integrate with Mautic?
Mautic integrates with a number of tools, including the following:
– WordPress
– Shopify
– Wix
– HubSpot CRM (with paid plans)
Mautic vs HubSpot Features Comparison
Marketing automation tools are becoming more popular. These tools help create automated marketing campaigns for email, social media, and SMS. This article will compare Mautic to HubSpot's features comparison.
Customer Relationship Management (CRM)
Customer relationship management is one of the most important features to consider when choosing a marketing automation platform. The user will need their software to be able to streamline any customer-facing tasks they might have while also maintaining visibility on data points that are key in understanding consumer behavior and measuring ROI for all campaigns.
Mautic features a native CRM system that can be easily customized to fit your business processes. With Mautic you have the ability to manage contacts, leads, and customers with ease while also being able to schedule tasks directly from the interface. This allows you to get more done in less time by not having separate tools for different functions of tracking customer data points such as time spent in contact with a client.
Hubspot features an easy-to-use CRM system that can be customized to fit your business process. With the simplicity of their platform, you are able to manage contacts, leads, and customers easily while also being able to schedule tasks directly from their interface. Customers are able to quickly access the information they need while also staying on top of data points that they're most concerned with in order to measure ROI for all campaigns.
Using Messenger Bot App is one of the easiest ways to enhance your CRM system by interacting with your customers where they are already spending the most time. Messenger Bot App provides you with advanced targeting abilities so that your messages always reach the right customer, and it also features easy data entry which allows you to collect information about your leads without ever having to leave your website or mobile app.
These tools all feature their own CRM systems that allow you to manage contacts, leads, and customers easily. Customers can quickly access the information they're concerned with while also staying on top of data points that the company is most interested in for all campaigns.
Overall, each option has its own benefits and fits different needs depending on the business. The choice should come down to what is most important for your company's specific situation.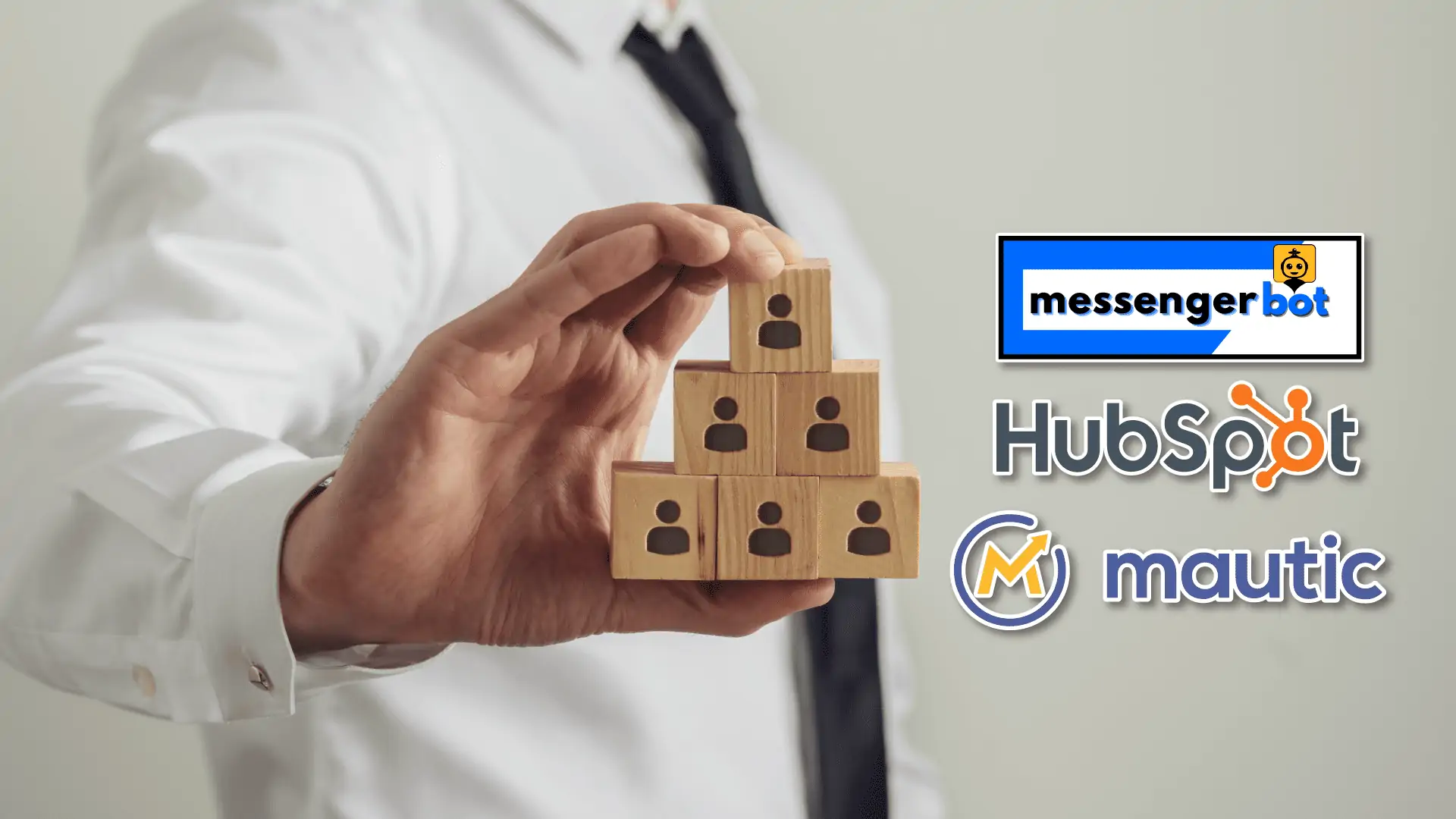 Lead Management
Lead management is important in a marketing automation tool because it can be used to track your leads. You will know which ones are hot and which aren't, allowing you to focus more time on the latter while maintaining communication with the former.
Mautic has a great lead management system that allows you to create custom fields, add them to your landing pages and forms, and even sync with Google Analytics. Managing leads in Mautic is simple, allowing you to see what's working and what isn't. You can also use it for lead nurturing by sending specific campaigns based on the actions your leads are taking.
While Mautic does have a great lead management system, there is another tool that has the same features (and more) for free. Messenger Bot allows you to find leads, capture them with customizable forms, and send targeted messages all without paying a dime. The lead management system is one of the best in the business; it's easy to set up and use while still allowing access to an abundance of data on your leads' actions which can be used to create specific messaging campaigns.
Hubspot is a great tool for lead management because it's easy-to-use, has many different features that help with marketing automation, and integrates well with other services like SalesForce. It also offers personalized customer experiences by using detailed lead data to deliver relevant content.
Overall, all three tools have great lead management systems that allow you to track your leads and create targeted campaigns. However, Mautic does stand out because it has a very flexible system for customizing fields as well as the ability to sync with Google Analytics while still being free. Messenger Bot also offers many benefits at no cost which can be helpful if you're just starting out. On the other hand, Hubspot has a more robust system that integrates with existing CRM software as well as SalesForce and is easier to learn for those who are new to marketing automation tools.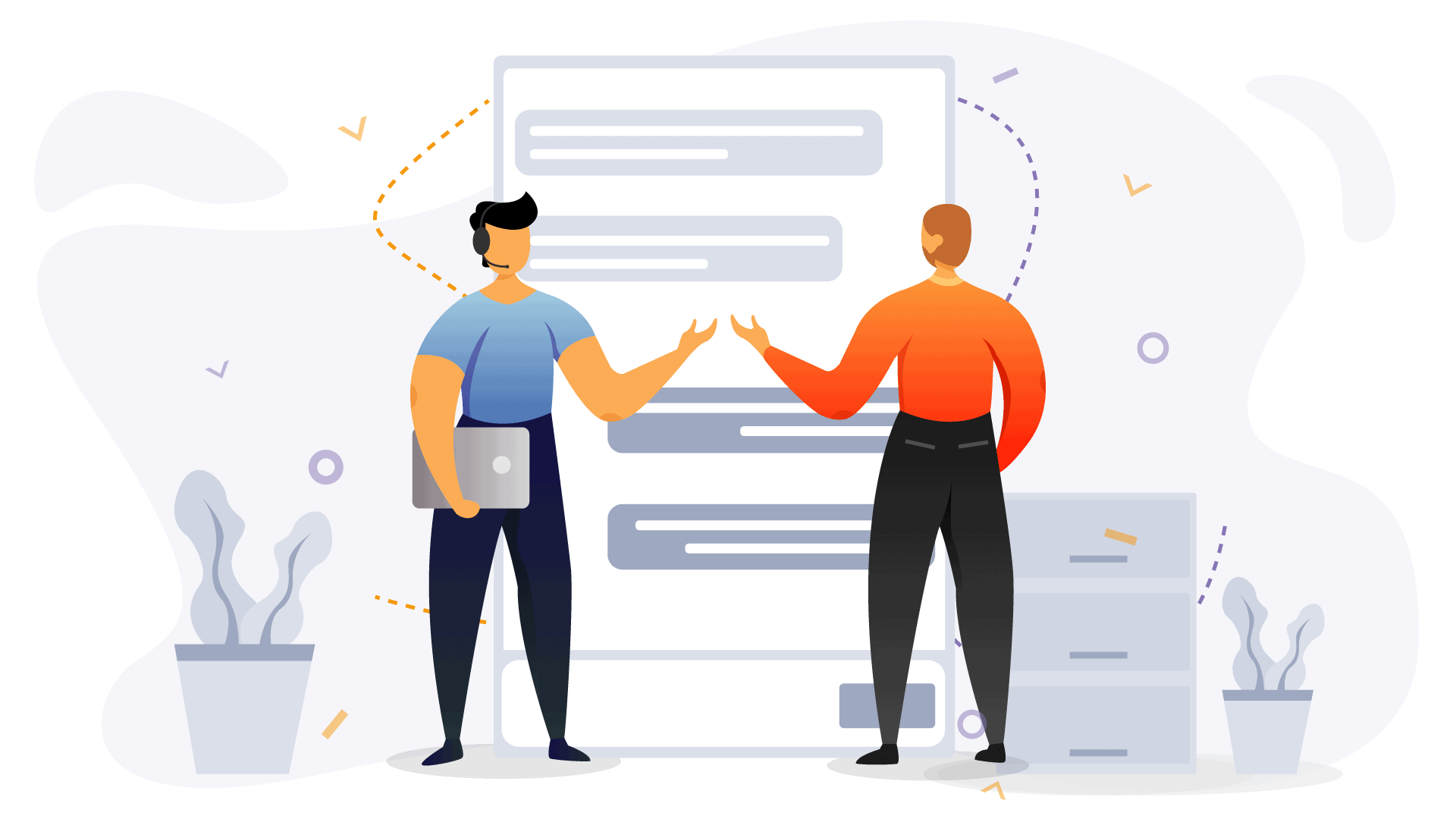 Customer Support
Customer support is important in a marketing automation tool because it can help you to get started, learn about the product's functions, and provide answers to your questions.
Mautic offers email support or live chat with agents during business hours. However, there are no phone numbers available on their website for contacting them directly. Their case management system is accessible for customers to submit and track requests.
Hubspot offers phone, email, and live chat support for their product 24/hrs a day during the business week. They also provide an extensive library of how-to videos on their website to help you get started with your HubSpot campaigns.
Messenger Bot, on the other hand, offers live chat support. They also offer email and phone call assistance during business hours, although this is not their primary method of contact.
When it comes to customer support, it's clear to see that Messenger Bot offers a more personal touch.
Mautic and HubSpot both offer solid customer support, but Messenger Bot takes the win because of their live chat feature available 24/hrs a day during the business week.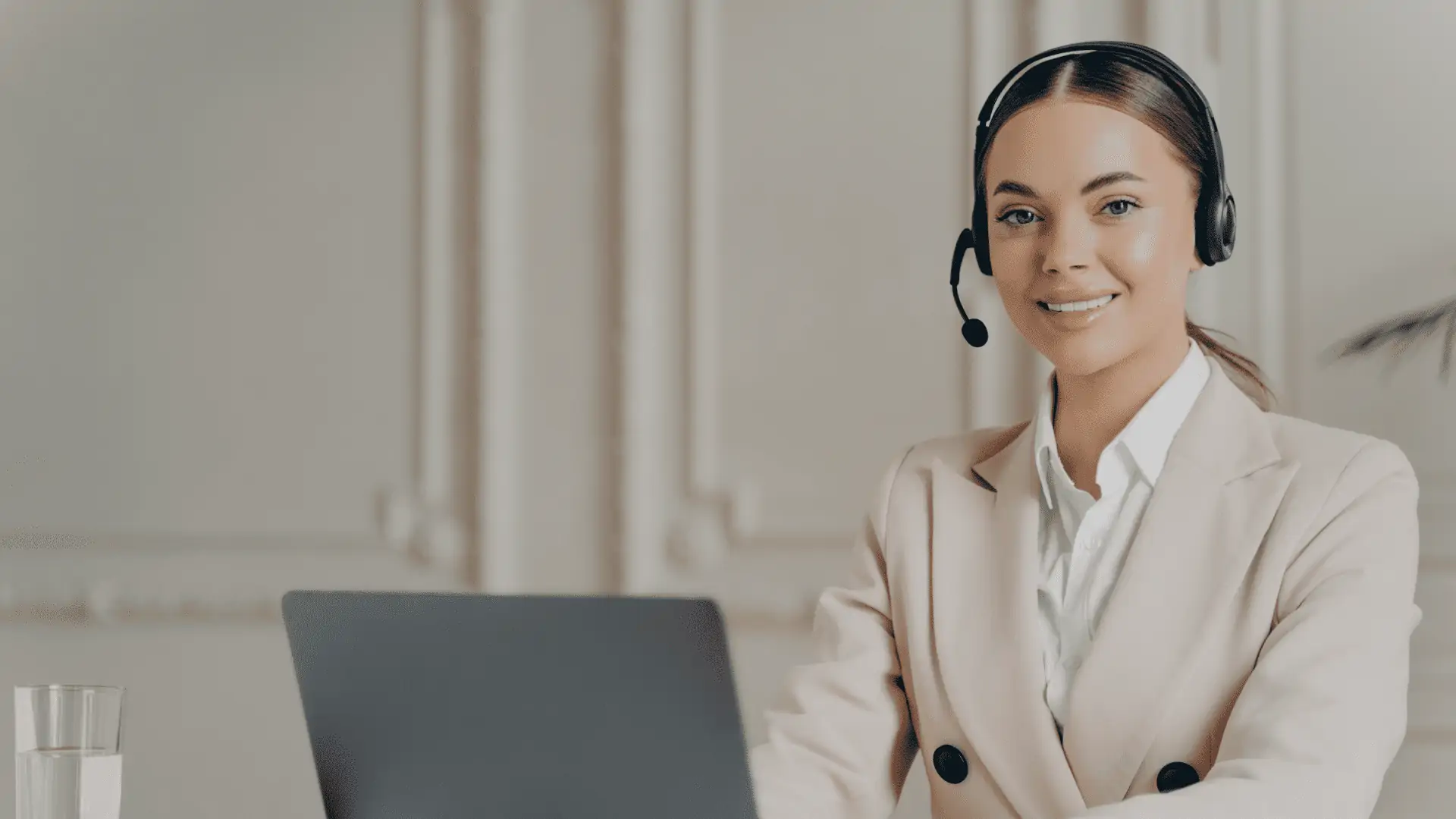 Email Marketing
Email marketing is one of the most effective tools in a marketer's tool belt. It is actually ranked as the second-best marketing method, right behind word-of-mouth referrals at number one.
Email marketing works because it allows you to keep your finger on the pulse of what people are thinking about and how they feel about certain products or services throughout their buying process.
This is important because you can tailor your marketing efforts to each stage of the buying cycle in order to provide exactly what they are looking for at that specific time, which will increase their chance of making a purchasing decision when it comes down to crunch time.
Email marketing provides this opportunity through automation – one email with an offer or a piece of content can be sent to a group of people at different times throughout the buying cycle. It allows you, as the marketer, to create unique and specific emails for each stage of that process – awareness, interest, and purchase.
Mautic has a similar feature set compared to the others; it has powerful automation, lead nurturing capabilities, and an email editor that is pretty standard for most marketing tools.
HubSpot provides a lot of features like A/B testing emails with their drag-and-drop templates, which can be helpful if you are trying to create something new or different than before.
Messenger Bot is a little different than the others since it's not an email marketing tool – however, you can use Messenger Bot to send automated messages and reminders through Facebook messenger.
You are able to target people based on their location or demographics easily with Messenger Bot, which would make this more useful for local businesses looking to interact with their customers in a different way.
All of these tools have their pros and cons, so it really depends on what you are looking for in your marketing automation tool.
Mautic is great if you want to save money or HubSpot if you need more features. Messenger Bot might be the best option for those looking to use a new platform.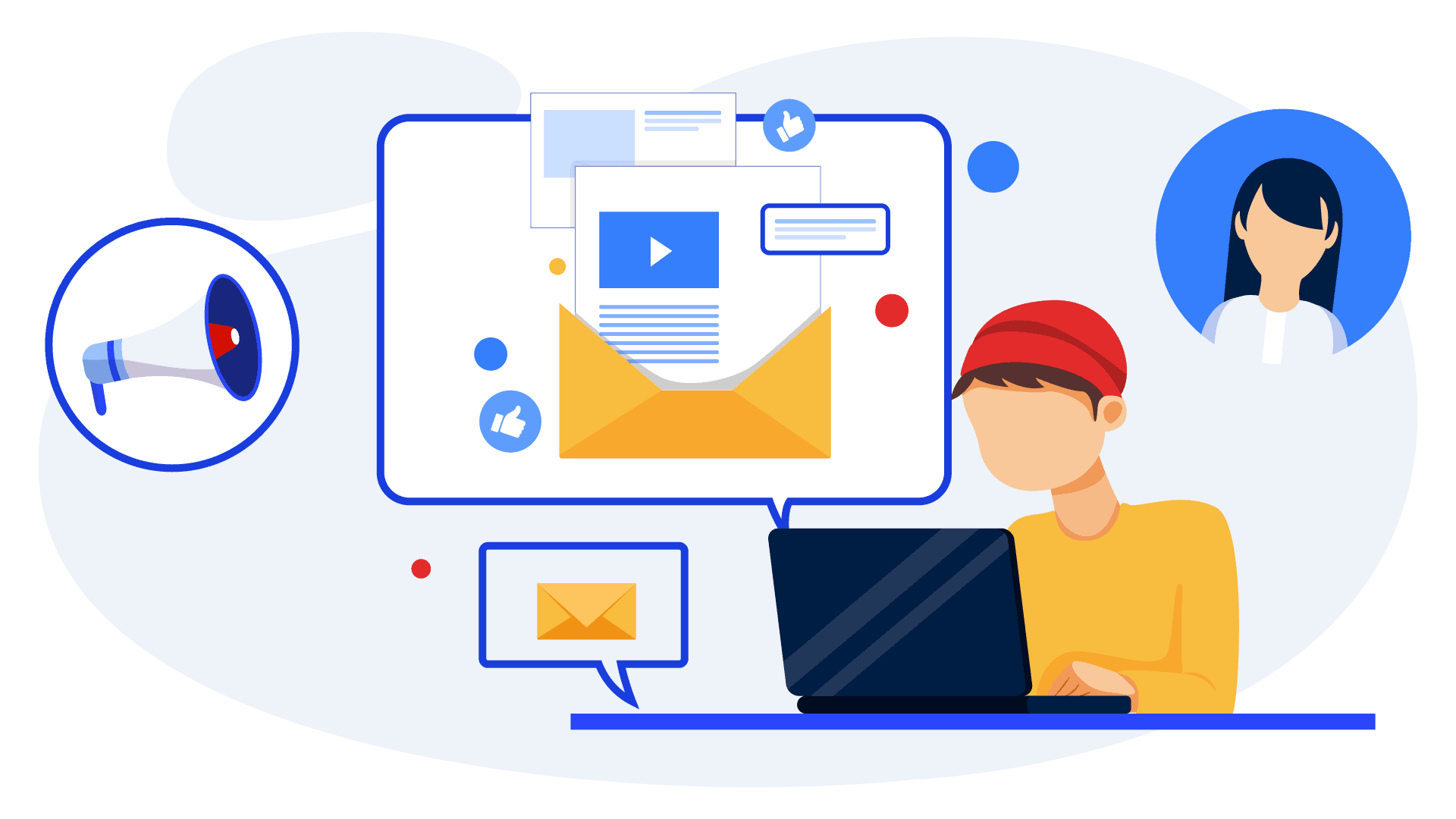 User Interface
The user interface is important for marketing automation tools because it determines the user experience. If a complicated interface is difficult to use, users won't be able to complete tasks and will become frustrated with the software. Thus this makes an efficient user interface critical when choosing a tool that fits your needs.
Mautic's user interface is similar to most other software products. It has an inbox, tasks, contacts, and more on the left-hand side of the screen. The main function buttons are located in a horizontal menu along the top of the page with dropdowns below each one for additional features related to that button (e.g., "Create New" or "View All"). Some buttons are located in the top right-hand corner of the page.
The user interface for HubSpot is well organized and easy to navigate. There are three main tabs at the top: contacts, messages, and content. The left side has four panels that can be expanded or contracted by clicking on their respective headings (e.g., contacts, messages, etc.). The main function buttons are at the top of each section (e.g., "Create New Campaign" in the contact tab).
The interface for Messenger Bot is very simple. It opens into a messaging screen where you can search or start typing to get started creating your campaign and sending out content automatically.
The user interface is a key part of evaluating marketing automation tools. Mautic, HubSpot, and Messenger Bot all have user interfaces that allow for easy use and help users avoid frustration when using them.
Integration
Integrations are important because they ensure your marketing automation tool is working with other tools you are using to achieve maximum efficiency. For example, say you have a popular blog that gets hundreds of views every month and an email list where thousands have subscribed for updates about new posts.
You can use integration between your blog platform (WordPress) and your marketing software so that every time you publish a new blog post, it automatically sends an email to your subscribers that includes the link.
You can also use Facebook Ads and Google Analytics integrations so this same message appears in those locations as well. Note: The logistics of how different marketing automation tools work with third-party apps vary widely depending on which platform(s) you are using.
Integrating with Mautic is easy because it has a free plugin that you can add to your website and integrate with any app. Mautic also works natively with several popular apps like WordPress, Slack, MailChimp, Zapier (and many more).
Integrating into HubSpot is easy for similar reasons; however, the number of integrations is much lower. HubSpot's list of integrations includes WordPress, Eventbrite, Gmail (and many more).
Integrating with Messenger Bot is easy because you don't have to code anything. All you have to do is sign up for a Facebook page and connect it with Messenger Bot. From there, you can create your first bot message in seconds without any coding experience or knowledge of APIs. You will also be able to integrate into other apps through Zapier easily because the two are connected (meaning that every time you update data within Messenger Bot, it automatically updates in the app you choose).
In terms of ease of integration, Mautic offers the most options because it has a plugin for almost every type of website and works natively with many popular apps. Messenger Bot is also easy to integrate, but not as much so since you have to use Zapier to connect data from one platform to another. HubSpot's integration capabilities are limited mainly due to its lack of third-party integrations.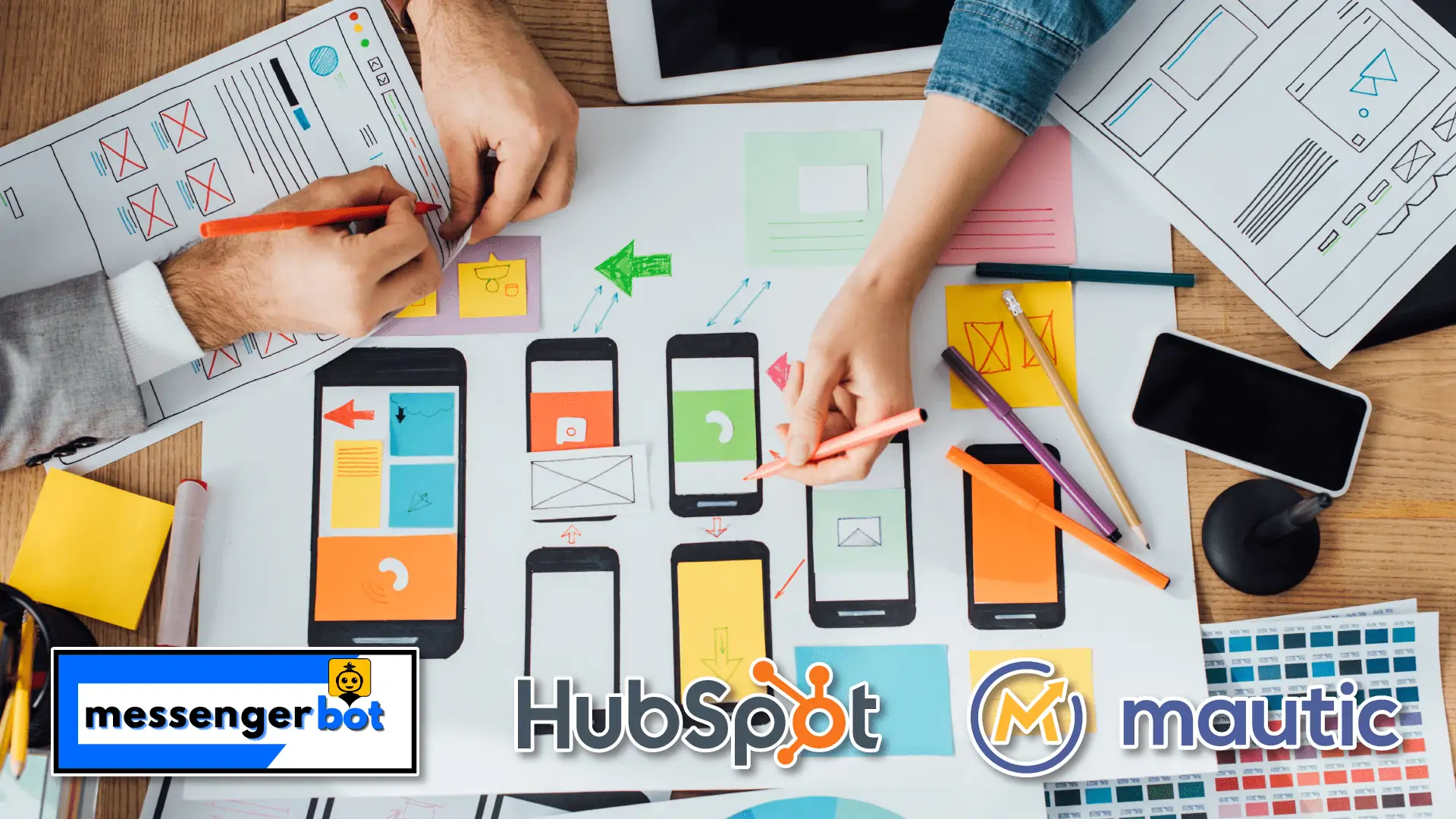 Is a Mautic HubSpot integration possible?
Mautic and HubSpot both offer great marketing automation tools, but they are different. While the two services may work well together in some cases, there isn't a native integration available to connect both platforms. Without an official Mautic HubSpot integration, you'll need to turn to Zapier or IFTTT for help automating your workflow between these two systems.
Which tool to choose?
Marketing automation tools are tools that help you to improve your marketing efforts. Here's a comparison of three common automation software: Mautic, HubSpot, and Messenger Bot.
These tools are popular among marketers. They are used for automating marketing activities, such as sending out newsletters, creating landing pages and forms to collect the email addresses of your website visitors.
The main difference between these tools is that Mautic has no monthly fee while the other two have a monthly subscription fee. However, HubSpot includes more features than Messenger Bot and Mautic, so they are better for companies with a bigger budget.
Mautic is the cheapest tool in this comparison and it has similar features to HubSpot. However, Messenger Bot doesn't have any monthly fees or limitations on the number of users which makes it more attractive for small businesses that can handle their marketing tasks by themselves.