Customer service is the most important aspect of any company, but it's also one that is often underappreciated. Many companies don't realize how much happier customers are with good customer service until they try to compare other products and find out their experience was not as positive.
It is no secret that customer service makes or breaks a company. It can be difficult to provide the right level of service for every single person, but there are tools out there to help you do it!
When you provide your customers with great support through tools like Zendesk, HelpScout, or Messenger Bots you are creating a better experience for them. It's important to take the time to review each of these options in order to find out which one is right for your business.
In this post, we will compare three major customer service platforms: Zendesk, HelpScout, and Messenger Bot. Which one should your company choose?
What is Help Scout?
Help Scout is a web-based customer service platform that is used to manage multiple channels of communication, automate some processes and centralize important information about customers while maintaining brand identity.
With Help Scout you can use email or live chat with your customers available 24/24. You'll receive alerts in real-time when there's an interaction between your team members & clients.

What is Zendesk?
Zendesk is a SaaS customer service software for companies of all sizes. It provides help desk, chat, and email support with an easy-to-use visual interface that allows businesses to manage customers from start to finish.
Zendesk is a popular choice among small and medium-sized businesses because it's affordable yet powerful enough for larger enterprises too.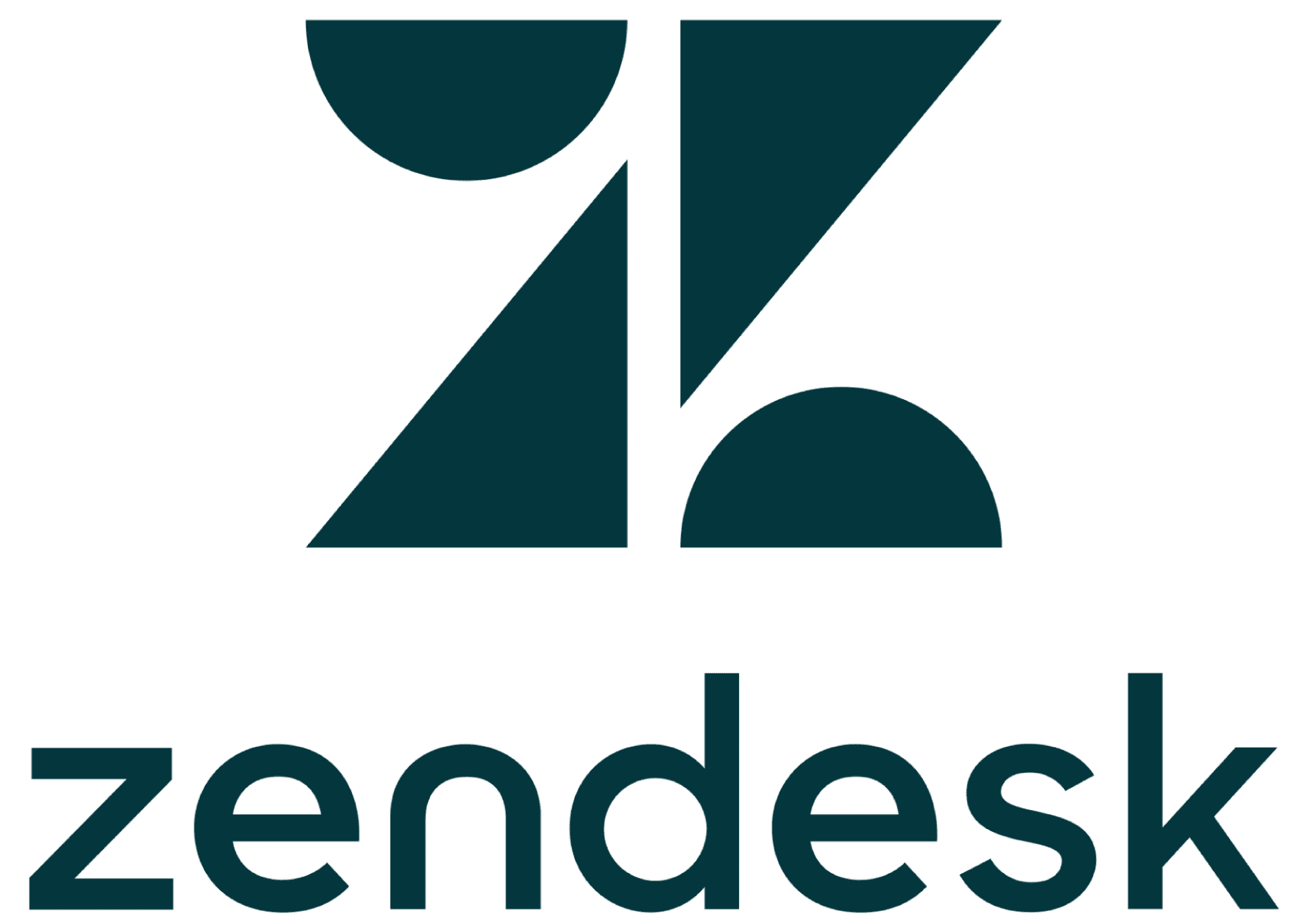 What is Messenger Bot?
Messenger Bot App helps businesses improve customer service by leveraging Messenger, a popular messaging app. Customers can get assistance via text message or an automated chatbot-style interface that asks questions and provides answers based on what the user types in their response.
Aside from chatbot building, there are other tools to help provide good customer service.

Pros of Help Scout
Help Scout has more advanced search and tagging features than Zendesk.
Help Scout has the most flexible workflows out of all three tools, with a variety of triggers that can be used in conjunction. For example rate limiters or chat limits to keep conversations from going off-topic or becoming too long.
With Help Scout you have access to all your data, including emails and chat transcripts.
Help Scout is the only tool that allows you to create custom fields for customers with any information you want them to provide (including specific customer attributes). This makes it easier than ever to segment and target individuals or specific groups of customers.
Pros of Zendesk
Zendesk is an established company with many years of experience in the customer service industry.
Zendesk has a large support network that can help your customers or employees quickly resolve issues they are having.
Zendesk is easy to use, which means you won't have to spend time learning how it works before getting started.
You can easily add and remove different employees to your Zendesk if you need staff members with specific skills.
Zendesk has many integrations that will allow it to work alongside other services like Slack, Salesforce, Mailchimp, etc.
Pros of Messenger Bot App
Messenger Bot App can be easily set up. Messenger Bot App can be quickly edited to fit your company's specific needs. You can also easily set up schedules for the Messenger Bot App.
The chat logs can also be viewed easily to detect any problems or detect any questions that your customer may have quickly.
You are able to send messages at a quick rate with the Messenger Bot App.
You are able to monitor your company's metrics with ease when using the Messenger Bot App.
Zendesk vs HelpScout List of Features
When comparing customer service tools, the first thing to look at is what features are offered. This can help you decide which tool will best suit your needs and the needs of your customers.
Integrations
Integrations are one of the most important aspects for companies that are serious about customer service. It can be difficult to have a great product or even an average product, but if you don't integrate with other tools your customers will never get their problems solved.
It's not just about integrating into different chat platforms like Facebook Messenger and Twitter DMs either, although those are important as well. You should also consider things like Slack or Zendesk to integrate with the tools you use every day. This helps improve communication and efficiency by keeping all of your teams on the same page at all times, reducing errors, and helping everyone stay in touch.
This is a much easier way to improve customer service than having to chat with your customers on each and every platform. Instead, you can integrate them all into one place so that everything is in the same spot at all times.
The first thing to think about when determining which tools are right for you is what kind of integrations they have available or if they allow custom integrations as well.
Zendesk has integrations with a ton of different tools, including Slack and Zendesk itself. They also have their own API so you can create your own custom integration if needed.
Help Scout has an extensive list of apps that they integrate with as well, which is great for keeping everything in one place but not offering any customization options to users unless they create their own.
Messenger Bot integrations are very straightforward, allowing you to link Facebook Messenger with your existing chat in the platform of your choice. This is great if you want everything in one place but offers no customization options as Zendesk does. Messenger Bot App also integrates with Zapier, Google Sheets, JSON API, and WooCommerce.
Overall, the winner of the Zendesk vs help scout vs messenger bot comparison is Zendesk because they have a ton of integrations, custom integrations available to their users, and multiple chat platforms that you can link your account with including Messenger Bot App itself!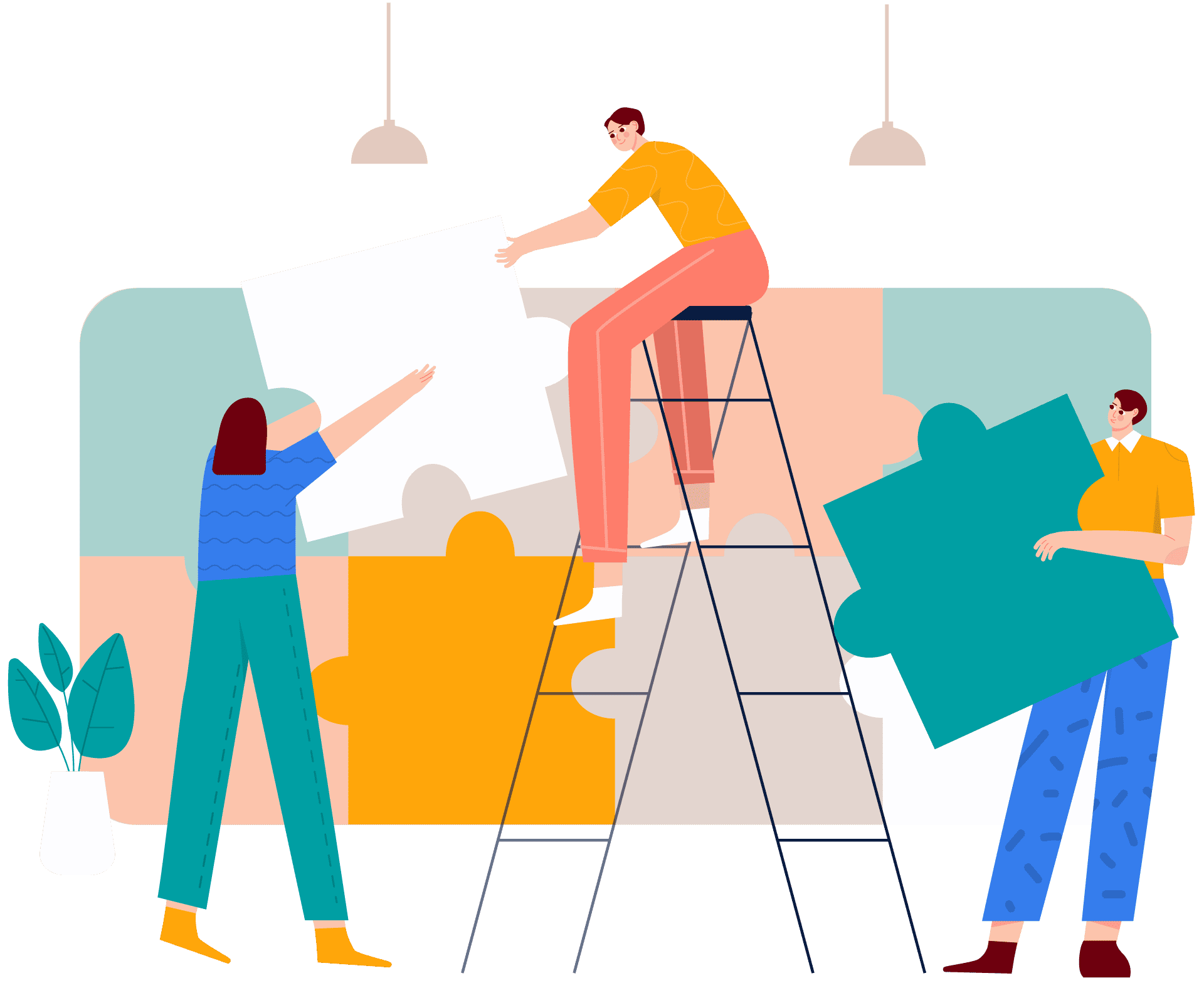 Pricing
Pricing should always be considered when making decisions about your customer service. The pricing of these tools varies greatly, so you should consider all three options before choosing one to use for your business.
The main difference between Zendesk and HelpScout is that the former offers a free trial whereas there's no such option with the latter. If price is your main consideration, then Zendesk is the best choice.
Both of these platforms are more affordable than Messenger Bot. However, it may not be worth paying for a tool that you don't think will work well with your business model or if there's no one on staff to actually use it once someone has purchased access. If price is not a concern, then Messenger Bot is the best choice for improving your customer service. Also, Messenger Bot has special offers for a limited time that can go as low as $4.99 for the first 30 days.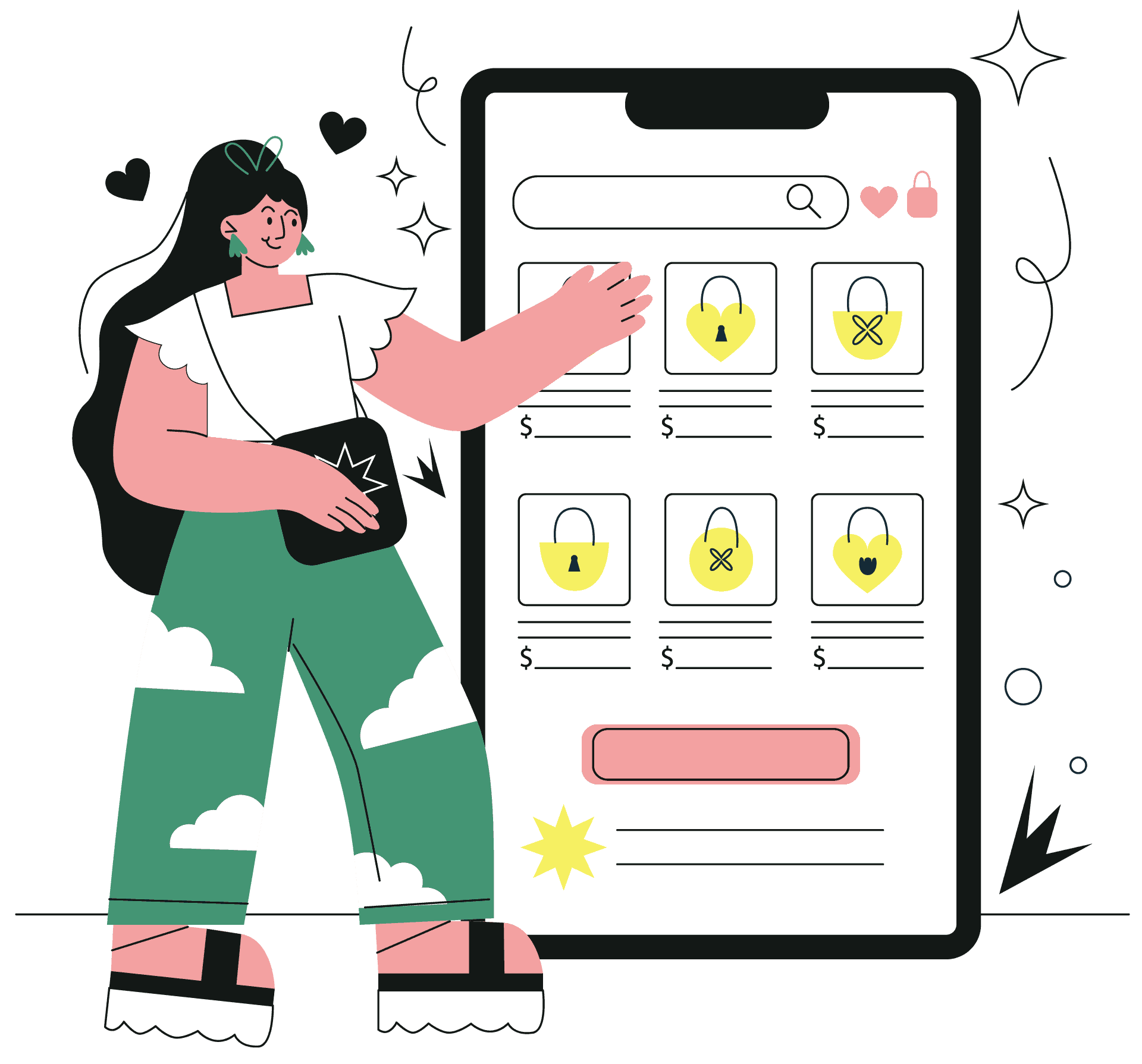 Available Devices
Customer service tools can be used to communicate with customers using multiple devices, including phones. Providing good customer service over different types of devices can help you better serve your current and potential customers if they are not able to reach you via the device that they prefer.
Zendesk and Help Scout offer support via phone, email, and live chat. You can access Zendesk support from the Zendesk website, mobile devices running iOS or Android, and desktop computers. You can access Help Scout support on desktops/laptops via their help center portal, by emailing them, or through live chat in the bottom-right corner of any page. You can access Messenger Bot App on mobile and desktop through their website. They don't have a mobile app yet.
In terms of available devices, Messenger bot is the lowest and Zendesk is the highest.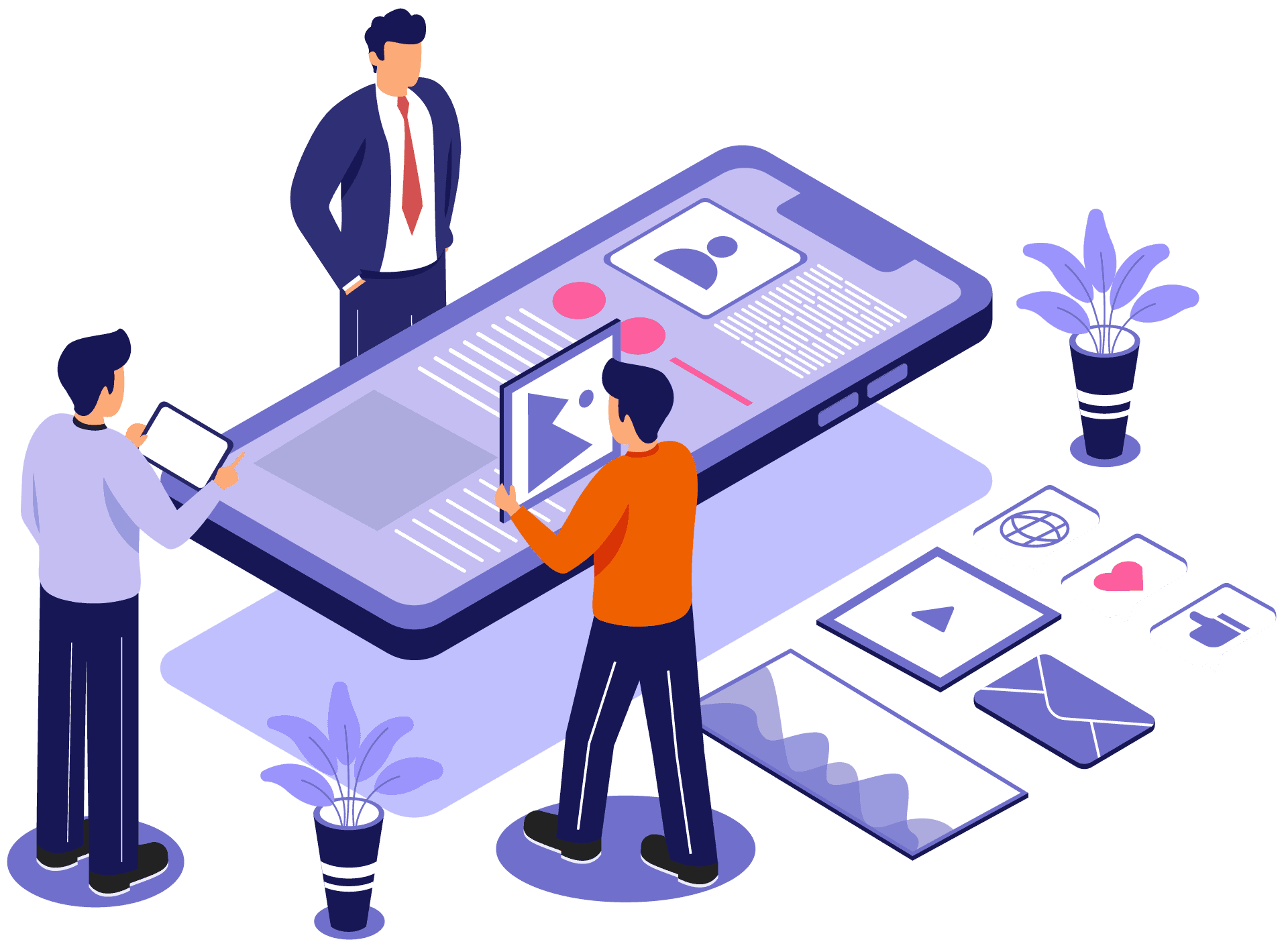 Available Support
Available support is extremely important as it is the first line of communication with your customers. In order to provide good customer service, you need a way for users to contact support and have their issues resolved quickly.
The world today involves many interactions through various channels such as phone calls, emails, videos, and instant messaging. A user is not limited to one way of communication as they often need support in more than just the phone.
Zendesk is an all-inclusive software that allows users to contact support through emails, phone calls, live chat, or video. This is extremely valuable as it gives the user options on how they want their issue handled. HelpScout only offers email and ticketing systems for customer service which limits users in how they can communicate with your company. On Messenger Bot, users are limited to only messaging with your company through the bot. This is not helpful for customers that need quick support in a different way than just sending messages back and forth.
All three of these tools offer ways to communicate with customers. Zendesk has the most options for communication, HelpScout offers email and ticketing systems with no video or phone interaction, Messenger Bot allows users to communicate by messaging only. Customers have different needs when it comes to customer service so each of these tools can help improve your company's efforts in providing better support.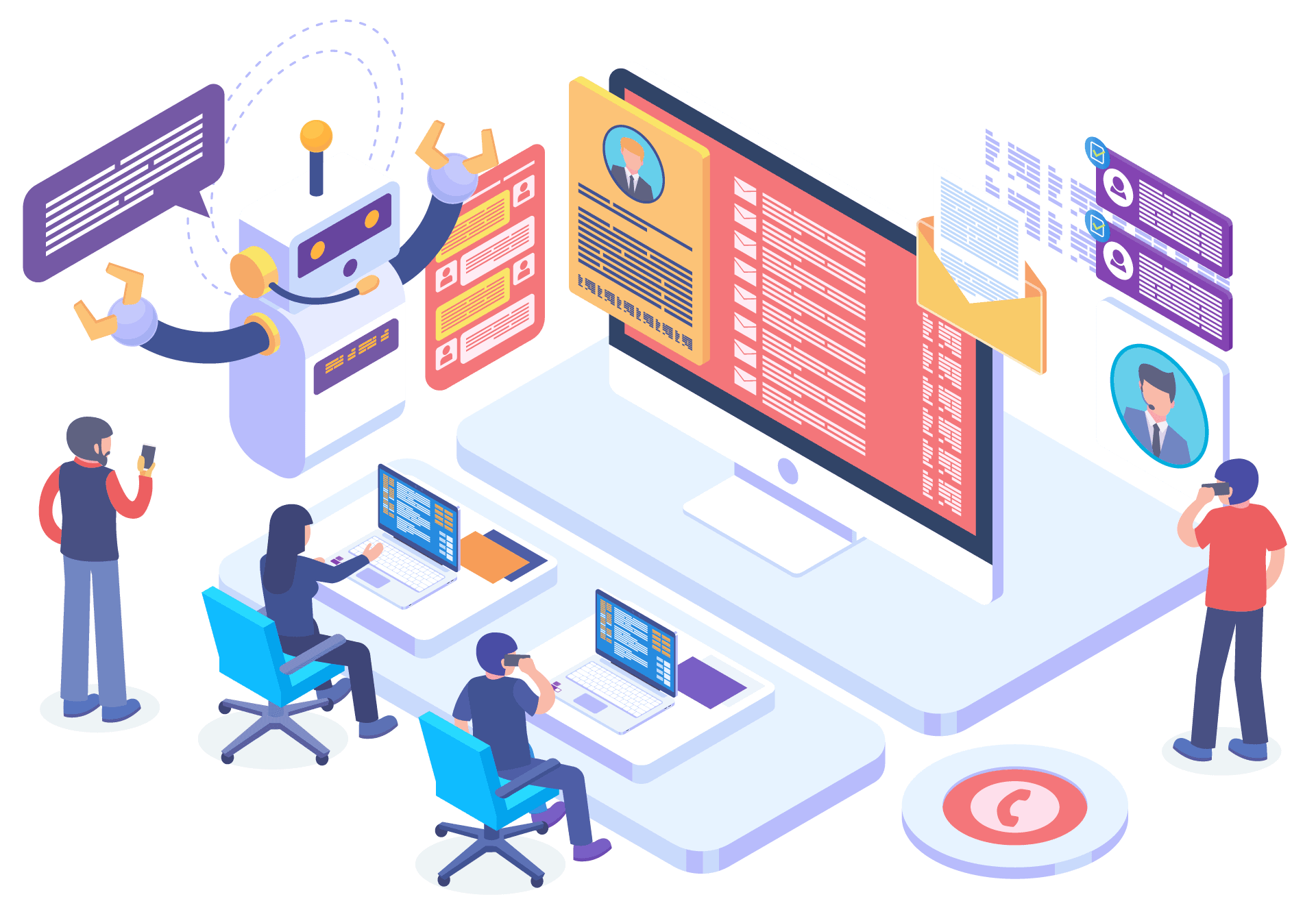 Flexibility
Flexibility is a core value of any customer service tool. Flexibility means that it is easy to customize, and can be adapted to fit your specific business needs.
Flexibility is an important factor when choosing a help desk or support ticketing system because you will need room for growth as your company grows.
For example, a number of companies have started to use different types of live chat tools because they offer more personalized and customizable experiences for their customers. Because you can't predict where your business will go, it's important that you choose a help desk system that has the flexibility to evolve with your company.
Zendesk is known to be extremely flexible and customizable. The templates are easy to use, which makes them useful for people who aren't very tech-savvy. If you want technical support or have a complex help desk system in place, Zendesk is not the way to go.
Help Scout is more flexible in how you can handle your customer service. You are able to manage different departments, pages, and tags which makes it easy for when you scale up or down. It's also simple to set up for both businesses with a lot of help desk tickets as well as those that have only a few every now and then.
Messenger Bot App is a much different option because it is meant for a one-on-one chat. It's not the best choice if you have many customers since each customer will need to create their own account and find your bot through search engines. If you're looking for something that supplements what you are already doing, Messenger Bot might be perfect for this type of personal touch.
Customization is often seen as a luxury, but it's really more like an important feature that allows you to make your help desk system work for you and your company – not against it. It can be difficult to switch from one platform to another if you find something too rigid, so it's important to choose a system that has flexibility as its core.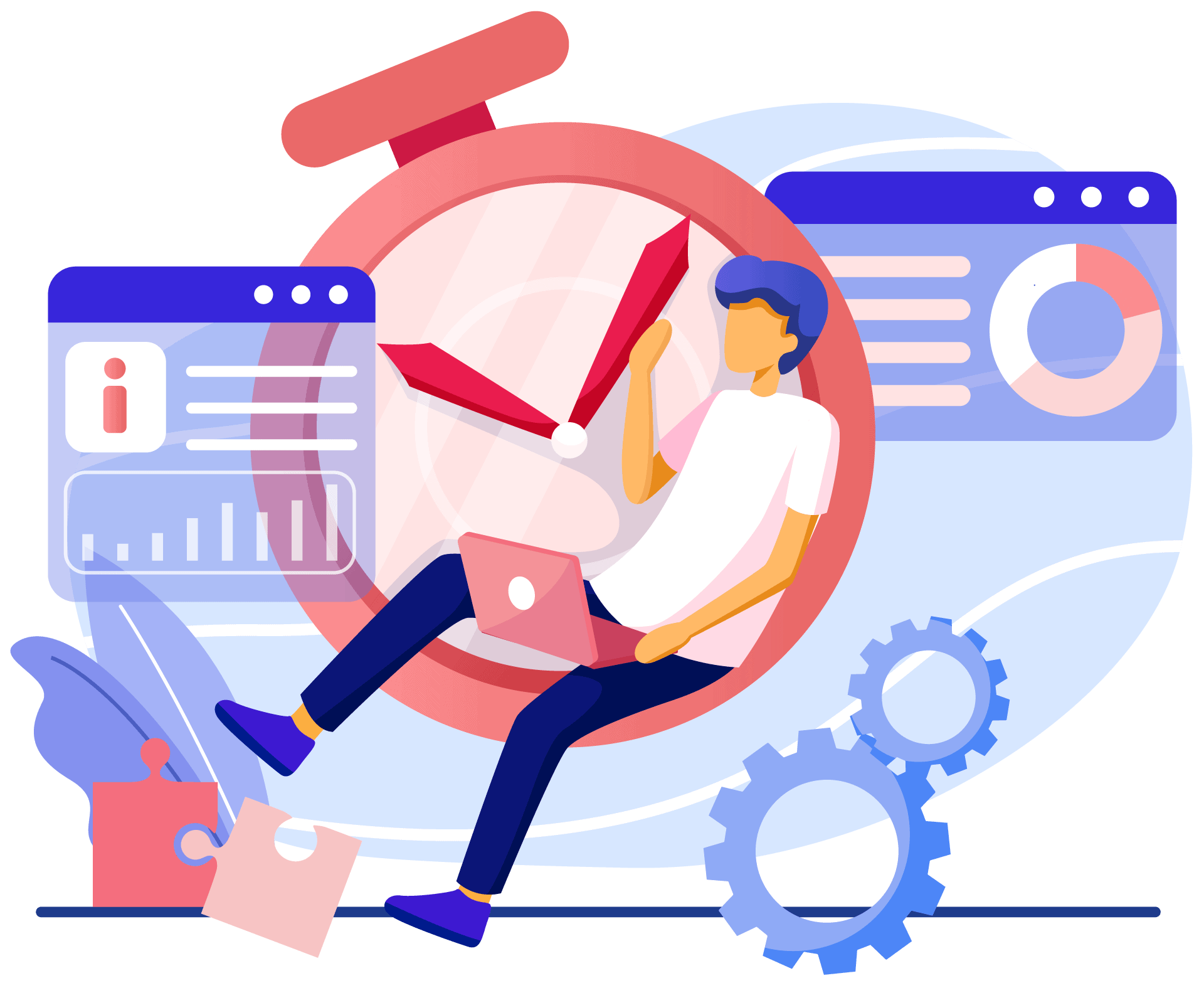 Ticketing System
A ticketing system is an important tool to improve customer service.
A ticketing system allows your team members to track, prioritize, and resolve issues more efficiently. It also ensures that every issue is resolved in a timely manner since it's all documented within the system itself.
The question then arises as to how you should build this ticketing process into your company's customer service strategy.
There are a number of options to choose from, with Zendesk being one of the most popular choices in the market today. It offers businesses a simple and effective way to handle support inquiries through email or web-based ticketing forms on their website. You can also integrate it into your existing helpdesk software and customer support app.
HelpScout is another great option that focuses on email-based support requests with a focus on simplicity, ease of use, and speed in order to provide the best possible user experience for your customers. You can also add an unlimited number of users to help answer questions 24/seven all over the world without any interference.
With the rise of chatbots, messenger-based support is also becoming increasingly popular as a way to quickly provide customers with answers to common questions and concerns. Messenger bots offer businesses an effective means of providing quick customer service without being too intrusive or overbearing about it which can frustrate your users more than anything else.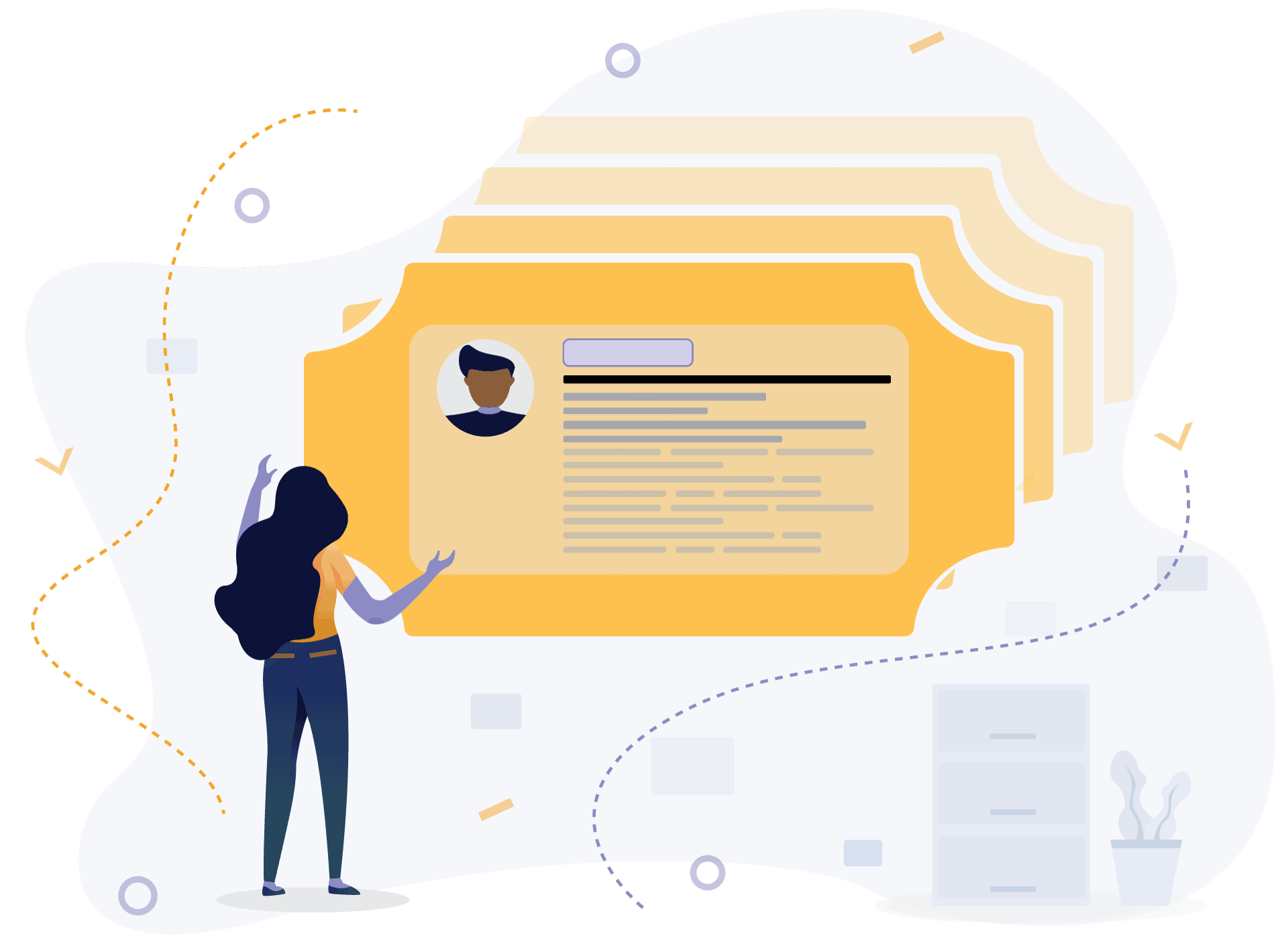 Which help desk has the best ticketing system?
In terms of ticketing systems, the best is HelpScout.
The reason why it's better than Zendesk and Messenger bots is that its focus on simplicity, ease of use, speed ensures the best possible user experience for your customers.
It also provides you with unlimited support requests without any interference because users can answer questions 24/seven all over the world without any interference.
This platform is the best ticketing system because its focus on simplicity, ease of use, and speed are what make it stand out from other platforms today. Its unlimited support requests ensure that no user will be overwhelmed by their responsibilities which ensures the best possible experience for them as well as your customers.
Overall, the best way to provide your customers with effective support is by having a ticketing system in place. This will ensure that every issue gets resolved quickly and efficiently while also improving the overall customer service experience you can offer them at the same time.
Automation
Automation is the key to improving customer service. It's not enough just to resolve more tickets, or have less time from A-Z for an agent on chat. To truly deliver a better experience you need automation that can scale along with your business and help you prioritize support.
Zendesk and Help Scout both offer automation features, but they're more limited in what you can do. For example, you can use Zendesk's Automations to create a workflow that automatically assigns tickets from another queue or sends out notifications at given times of the day or when certain conditions are met. And with triggers like location and device type built into the Help Scout platform, there are countless ways to automate the customer experience.
However, with Messenger Bot you can go even further than that! You don't need any coding skills or a development team – just use ready-made integrations (including email triggers) for hundreds of different apps and services. But, if you want to use custom-built integrations with the Messenger Bot platform, it's as easy as building a web page or mobile app (or even adding an integration on Zapier).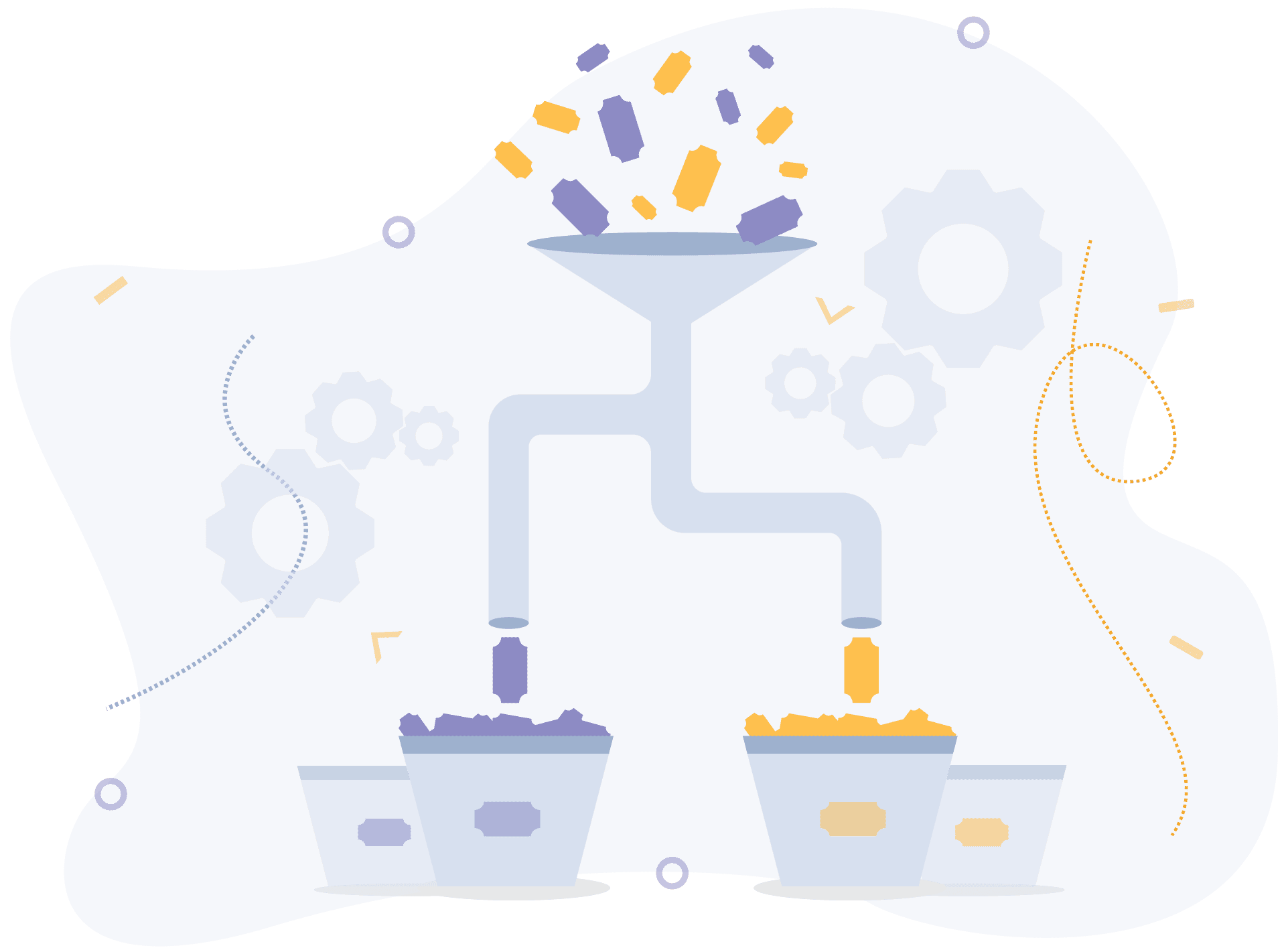 Which help desk has the best automation?
In terms of automation, Messenger Bot is the clear winner. You can use automation to send personalized messages, create workflows and even build custom integrations – all without any coding skills or development team! Zendesk also offers some nice automation features that let you automatically assign tickets from another queue or send out notifications at given times of the day or when certain conditions are met.
Analytics
Analytics is the key to knowing what is going on in your business and seeing where improvements can be made. This is even more important when it comes to customer service because you want every interaction with a customer or potential client to go as smoothly as possible. You need that feedback loop so that you know if you are succeeding or failing at delivering good service,
Zendesk offers basic analytics for free, but if you want to get a more in-depth look at what is going on with your customers and potential clients, you will need to upgrade to a paid plan. HelpScout offers the ability to see not only where people are coming from when they find your site or blog post, but also whether or not they opened the email that you sent them. They even go as far as to track what time of day they opened it and how long they spent on your page before moving on or closing the tab,
While Zendesk is a great analytics tool for those who want more information about their customers, Messenger Bot is an awesome choice for small businesses that want to automate their customer service without having to hire more staff. When you get a new lead or client, the bot will send them messages about services and products so they can find out what your company does before ever making contact with one of your representatives.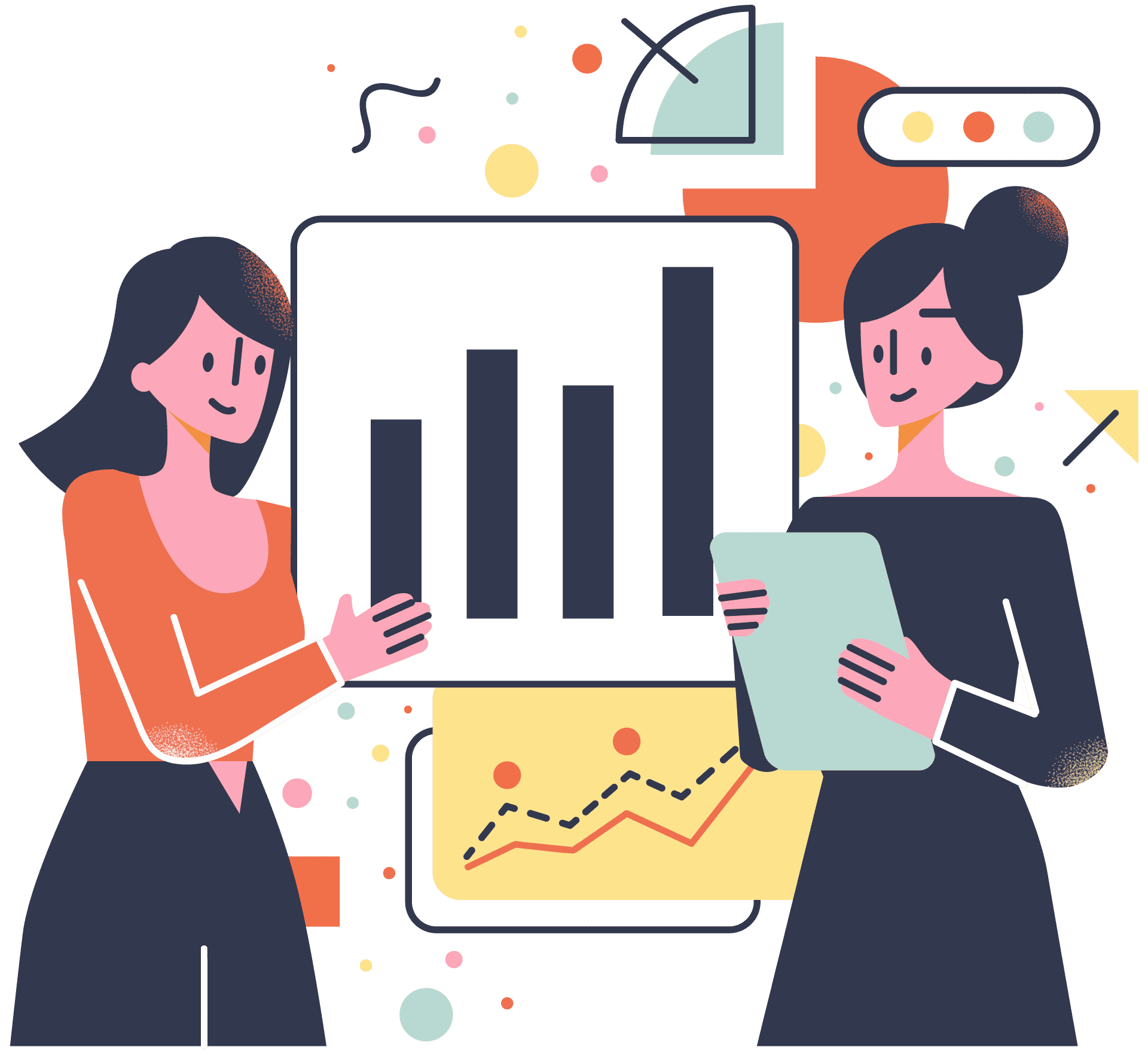 Which help desk has the best analytics?
Overall, Messenger Bot by far has the best analytics, making it easy to see where leads and customers are coming from as well as what they think of your brand. Zendesk is a close second with its ability to track emails that have been opened, but HelpScout lags behind when it comes down to tracking information about prospects.
Lead Score
Lead scoring is vital to businesses of all sizes, both big and small. It helps improve customer service by informing agents about the customers they should prioritize in a way that's data-driven instead of being based on assumptions or hunches.
The good news is there are tons of tools out there to help you do this!
There are three major and well-known tools to help you with lead scoring: Zendesk, HelpScout, and Messenger Bot.
So which one of these three is the best for your business? Let's take a closer look at each so you can decide for yourself!
Zendesk's lead scoring is pretty basic. You can set up rules to trigger when customers meet certain criteria, like if they have an overdue ticket or haven't logged in for some time.
If you're looking for more detailed information about your customers, Zendesk isn't the right choice for you – it doesn't include reporting tools to dig deeper into your data.
HelpScout's lead scoring is pretty similar to Zendesk in terms of what information you can capture about your customers. You can also set up rules like "…if the customer has opened more than X number of tickets this week" or "…has not logged in for over Y days".
One cool feature that HelpScout has is the ability to add an action like "send a personalized email" or "add points to lead score". You can then set up follow-up rules that trigger actions based on customer behavior, such as "…after sending an email and within X days if no reply," which keeps your team in sync.
Messenger Bot, on the other hand, is best for businesses that are looking to capture more advanced information about their customers. You can add multiple fields in your chatbot forms, which means you'll be able to get additional helpful data like "customer lifetime value" or "employee ID".
This is great because it helps agents prioritize correctly by digging deeper into the customer's history with your company.
The more information your agents have about your customers, the better they can serve them – so it's no surprise that Messenger Bot comes out ahead in this comparison! With its ability to capture detailed customer data and its easy-to-use interface, Messenger Bot is the best choice for businesses looking to improve their customer service.
If Messenger Bot isn't available or easy enough to set up, HelpScout comes in at a close second! Its ability to capture detailed data and its customization options are great features that will help your agents serve your customers even better.
If you're looking for a simpler, more basic tool to help your agents prioritize correctly, Zendesk is still great – it just doesn't have as many features or customization options as the other two tools here.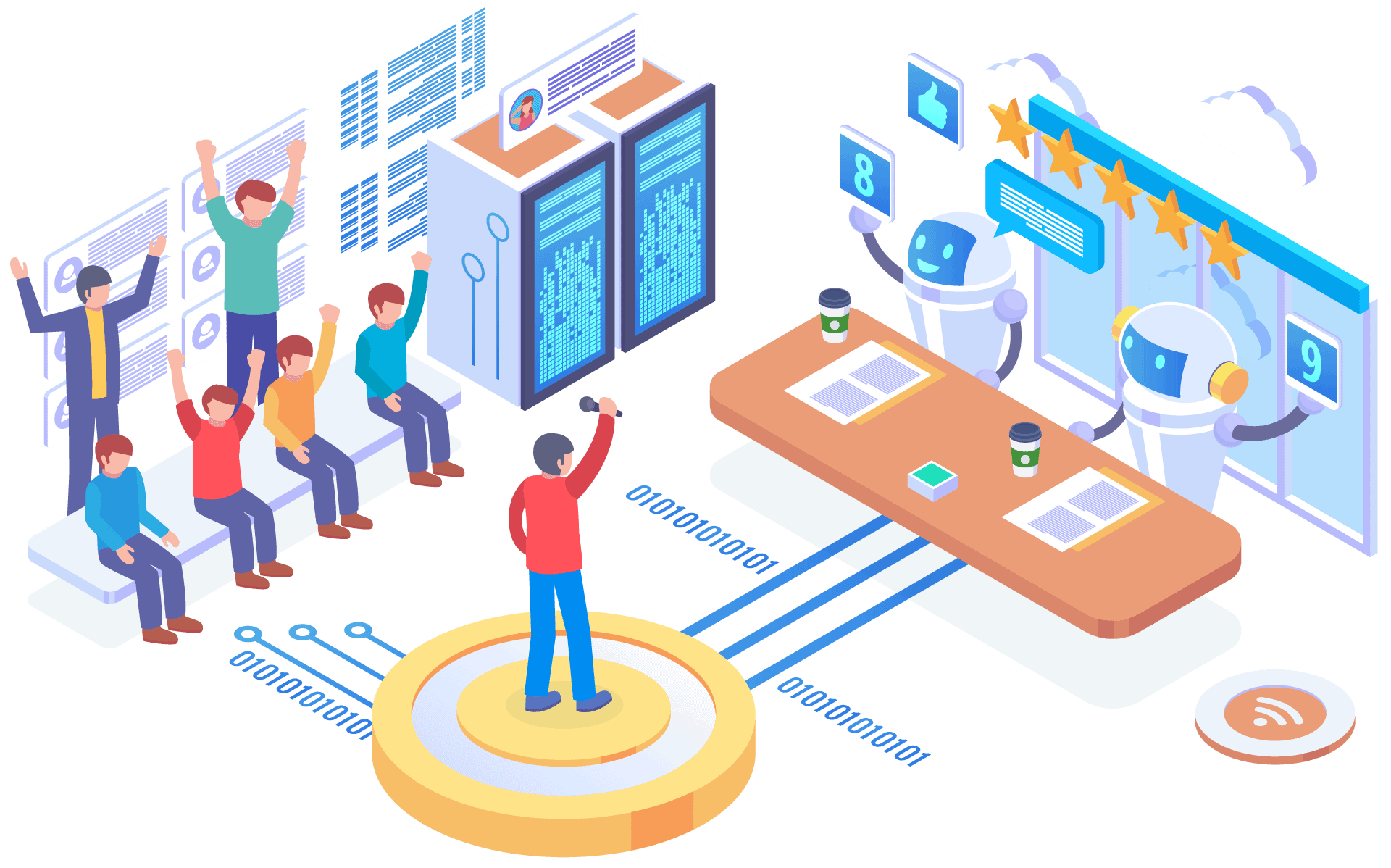 What companies use Help Scout?
Help Scout is currently used by companies like Twitter, Mozilla, Yelp, and Rackspace. These companies have shared that the best part of using Help Scout is its ability to quickly help customers.
Other companies that are using Help Scout are thought to be very influential, including Imgur.
What companies use Zendesk?
Zendesk supports over 60,000 customers in 100+ countries. Some of these companies include:
– Uber
– Adobe
– Yelp
– Spotify
Zendesk also integrates with many apps and tools like Salesforce, Slack, Google Drive (just to name a few). This makes it easy for teams to get all their tools in one place.
Why choose Help Scout over Zendesk?
Help Scout and Zendesk offer a lot of similar features for customer service, including ticketing systems and knowledge bases.
However, there are some key reasons why Help Scout is usually the better choice:
Help Scout offers priority support to paying customers so they get help when things really go wrong with their account or product. Zendesk doesn't offer this. Help Scout also has a more intuitive interface.
Help Scout focuses on simplifying your workflow and streamlining your day-to-day tasks.
Zendesk Alternatives:
Zendesk is a popular customer service software. Here are some other alternatives to Zendesk that you can check out: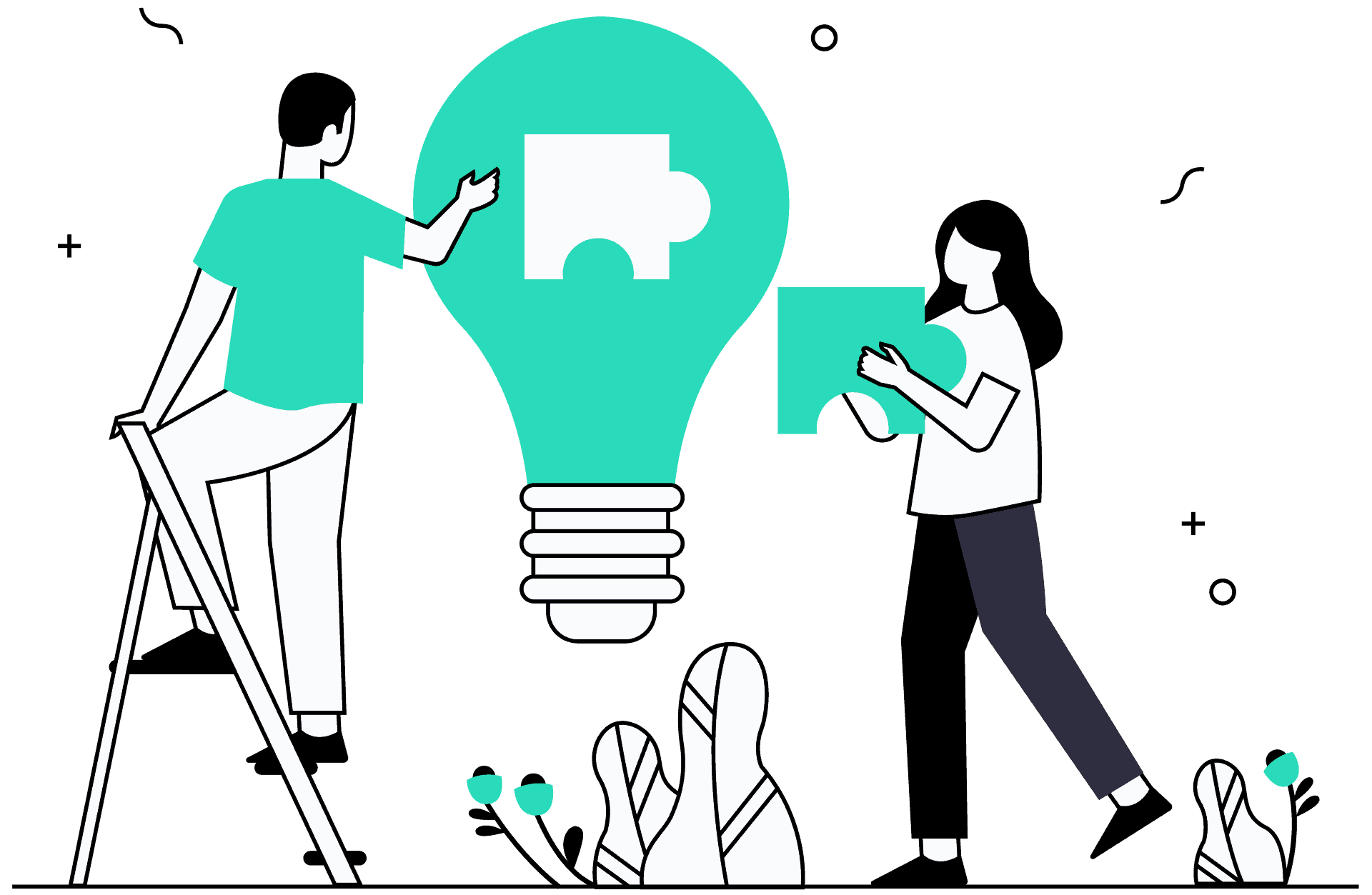 GrooveHQ vs Zendesk
GrooveHQ is a customer service tool that provides live chat, email, and social media support. Zendesk is another popular customer service platform that offers help desk ticketing systems for businesses of all sizes. These two platforms help businesses manage customer feedback and support, but they do it in very different ways.
Which of these platforms is the best for your business? Let's take a closer look at GrooveHQ vs Zendesk to find out!
– GrooveHQ has live chat support while Zendesk doesn't.
– GrooveHQ is the easiest platform to use with its simple interface and no coding required, while Zendesk can be difficult for first-time users.
– You have access to some customer data on both platforms, but it's more limited with GrooveHQ.
– GrooveHQ is cheaper than Zendesk, but the free plan has a limited number of agents and messages sent each month.
– The customer service software market is growing at an impressive rate with lots of new tools to choose from
Zendesk vs HappyFox
HappyFox is a customer service software and help desk solution. It can manage all of your support channels like email, phone calls, live chat, and social media in one place.
Zendesk is an enterprise-grade ticketing platform that helps businesses build better relationships with their customers while increasing team productivity across departments such as sales, marketing, product, and IT.
In the battle of Zendesk vs HappyFox, there are a few things to consider when choosing between these two solutions for your business needs. Compared to Zendesk, HappyFox offers more features for a much lower price. However, if you're looking to scale your business beyond 500 agents and need the ability to customize the solution–with modules like creating custom forms or building workflows–you'll want Zendesk instead.
Both provide tools like ticket management, email integration, customer feedback surveys, and self-service options. HappyFox also offers additional features like agent rating, detailed analytics, tagging customers' profiles with information based on their interactions to help you build stronger customer relationships.
Samanage vs Zendesk
Samanage provides businesses with a robust suite of tools that automate customer service functions. These tools include ticketing, knowledge base management, IT asset and software license management (SAM), help desk call logging & reporting, IVRs for live support on websites/social media channels, online chat modules integrated into a website or social media pages to drive leads.
Zendesk is a service desk platform that provides businesses with tools for managing their customer relationships, allowing them to provide great support.
Zendesk offers some of the same functionality as Samanage, but it can be expensive and does not have all of the added features found in Samanage. Users are also limited by Zendesk's proprietary platforms, which can be a drawback.
Users looking for an out-of-the-box solution may find Zendesk to offer the best value and experience because of its ease of use and familiarity to users with support desk experience. However, if they have specific requirements or want more control over their customer service tools, Samanage may be a better fit.
Zendesk is best for companies looking to keep their customer service in-house and who want an integrated solution that works with other systems they already have in place.
Samanage is best for customers who want more control over the application, support process, and features available or need a simple solution that is easy to implement.
Which tool will help your business the most?
Choosing a customer service tool for your business can be a daunting task. Most businesses want to make sure they choose the right tool that will help them grow and improve their customer service, but there are so many choices available today — Zendesk vs HelpScout vs Messenger Bot comparison. So how do you know which one is best?
Zendesk is best for companies that want to provide customer service 24/365. Zendesk is a great option for businesses of all sizes since they offer tiered plans according to the number of agents you have on staff.
HelpScout is best for companies with teams already working within Gmail or Office 365, which means more flexibility and less IT resources needed in order to implement.
Messenger Bot is best for companies that need a quick and easy way to automate customer service, such as booking appointments or responding to simple questions. All three tools offer free plans so you can try them out before deciding which one works for your team! Zendesk vs HelpScout vs Messenger Bot comparison