Customer service is an important aspect of any business. There are many customer service tools available to help manage your customers and keep them satisfied.
Businesses are always looking for ways to make their customers happy. One common way is by using customer service tools – but which tool should you use? There are many options, including Kustomer vs Zendesk vs Messenger Bot comparison.
In this blog post, we will compare three different customer service tools: Kustomer, Zendesk, and the Messenger Bot. We'll look at how they work and what their key features are so you can choose which one is best for your company!
What is Kustomer?
Kustomer is a cloud-based Customer Success Platform that helps businesses deliver exceptional customer service by automating the full end-to-end support process. Kustomer's solution is built on a powerful integration engine and our open developer APIs allow us to seamlessly integrate with any product, data source, or business system.
Customers can access Kustomer anytime from anywhere on their web, mobile, or social channels. With Kustomer's single view of the customer view into all conversations, users can solve issues before they become problems and delight customers at every touchpoint leading to increased engagement and revenue growth for their business.
Kustomer is used by over 600 Global 2000 companies including Verizon, Sephora, Grubhub, and Houzz.

What is Zendesk?
Zendesk is popular customer service software for businesses, used to track and respond to customers' questions. It is an easy way to manage support tickets, organize requests by topic or issue type, collaborate with email templates and knowledge bases, etc.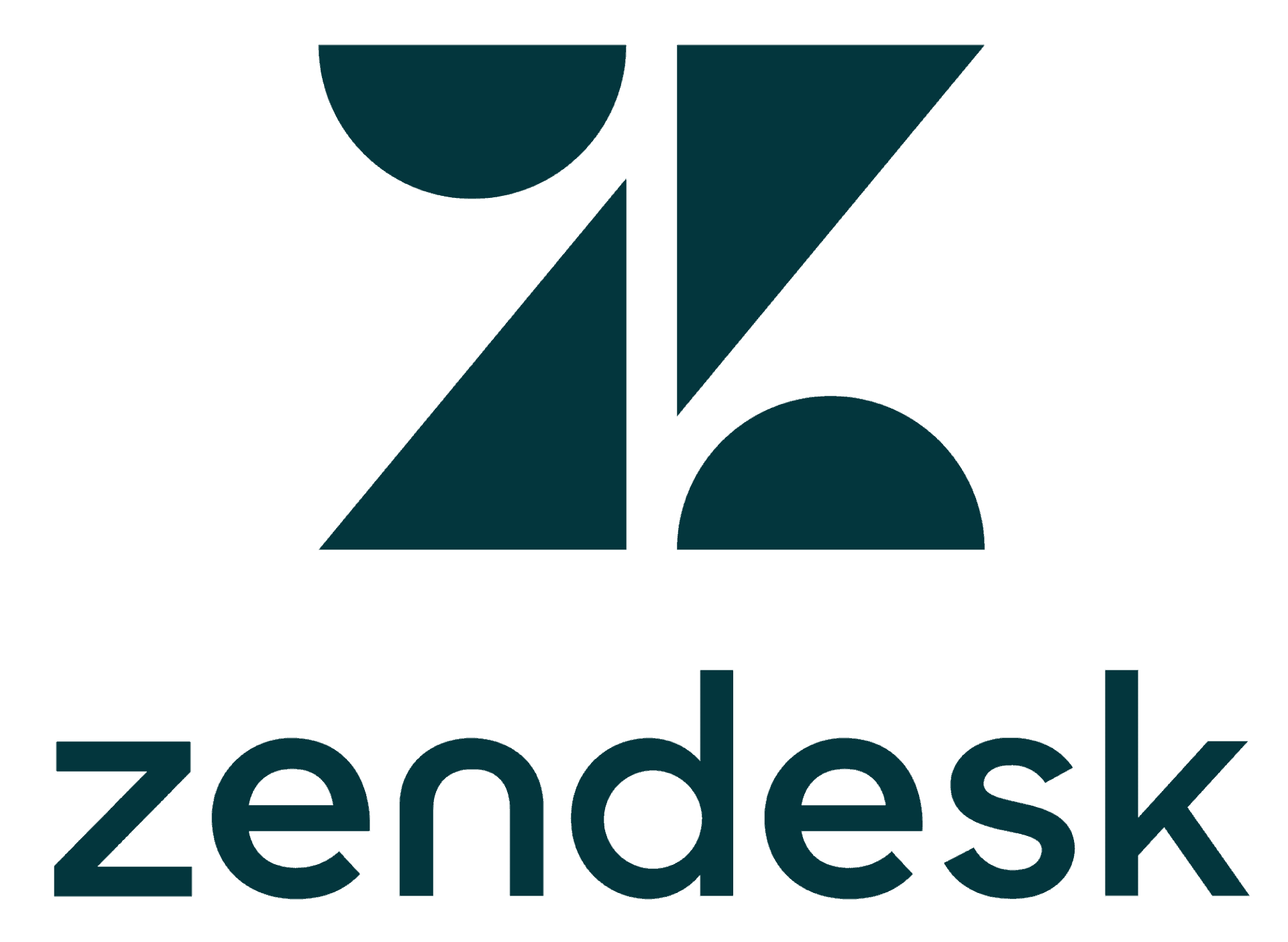 What is Messenger Bot App?
Messenger Bot App is a new way for businesses to communicate with their customers. Messenger Bot App can answer frequently asked questions from your clients and then present them the information that they need fast, without having to go through several menus or wait on hold. You can't use it as a traditional web chat because it doesn't have an email address—instead, you message directly with the business through Messenger Bot App.

Pros of Kustomer
Kustomer focuses on customer service.
Kustomer focuses on helping companies provide better customer support via their messaging app, eliminating costly phone trees and long wait times for customers looking to reach a live representative. The company's product is designed with agents in mind, allowing them to easily monitor all customer conversations and collaborate to solve problems faster.
Kustomer also allows for auto-assigning messages based on customer behavior, such as assigning a high priority ticket if they haven't responded to your first message within five minutes or labeling an abandoned cart as fraud after it remains unopened for over a month.
Kustomer also provides its users with a web-based dashboard that enables you to view all messages in one place, deploy bots or scripts across different channels, and import data into their KPI tool!
Pros of Zendesk
Zendesk is a very popular and well-known customer service platform. It has many great features, such as:
– Ticketing system
– Knowledge base for FAQs, manuals, and other support documentation
– For more advanced users or companies with multiple employees managing the same account (such as an agency), it is possible to add additional administrators
– Calendar view of current and past support requests
These are just some of Zendesk's pros. It is a great platform and we highly recommend it.
Pros of Messenger Bot App
Messenger Bot App is a more cost-effective solution than phone support.
The chatbot app is also beneficial for companies who have been around long enough to build up their own knowledge base and FAQs, as they can just dump those into an onboarding conversation with new customers. Additionally, the chatbot helps the customer by reducing wait times, and it also provides up-to-date information that is personalized for each user.
Kustomer vs Zendesk vs Messenger Bot App Comparison
Choosing a customer service tool can be a tough decision. The market is full of options, and every tool comes with its own unique features. One way to compare customer service tools is by looking at which one best fits your business needs. Let's take a look at Kustomer vs Zendesk vs Messenger Bot App comparison.
Automated Responses
An automated response is a very important part of the customer service tool. It is a set of pre-written responses to common questions, complaints, and other issues that customers might have about your product or services. The automated response feature does not require user input in order to get an answer back from support which makes it possible for users to receive their answers immediately and without having to wait on hold or speak to a customer service representative. This is especially important for companies that have high volumes of customers, as it can allow them to provide better support and increase the speed at which they are able to answer common questions or issues.
Automated responses in Kustomer and Zendesk are very easy to set up and configure. All you have to do is create a ticket with the answer that you want your customer service reps to send out when asked, then select "New Automation" from the options on the left side of your dashboard page in Kustomer or at the bottom of your screen inside Zendesk. From there, you can choose when the automated response will be sent out and to whom it will go by selecting from a drop-down menu in Kustomer or creating new rules in Zendesk.
As for Messenger Bot App, setting up automated responses is very easy because all of your information is automatically generated once you create a new chatbot for your business. There is no need to set up any rules or create automated messages because all of the information will be automatically sent out based on what you type into each individual conversation with customers. This makes it easier than ever before to provide excellent customer service in Messenger App and keep users happy at all times!
In terms of automated responses, Kustomer and Zendesk are the best options out there. Messenger Bot App is a good option for companies that do not receive large amounts of customer service messages or support requests, but it does not come close to the capabilities offered by Kustomer and Zendesk when it comes to automated responses.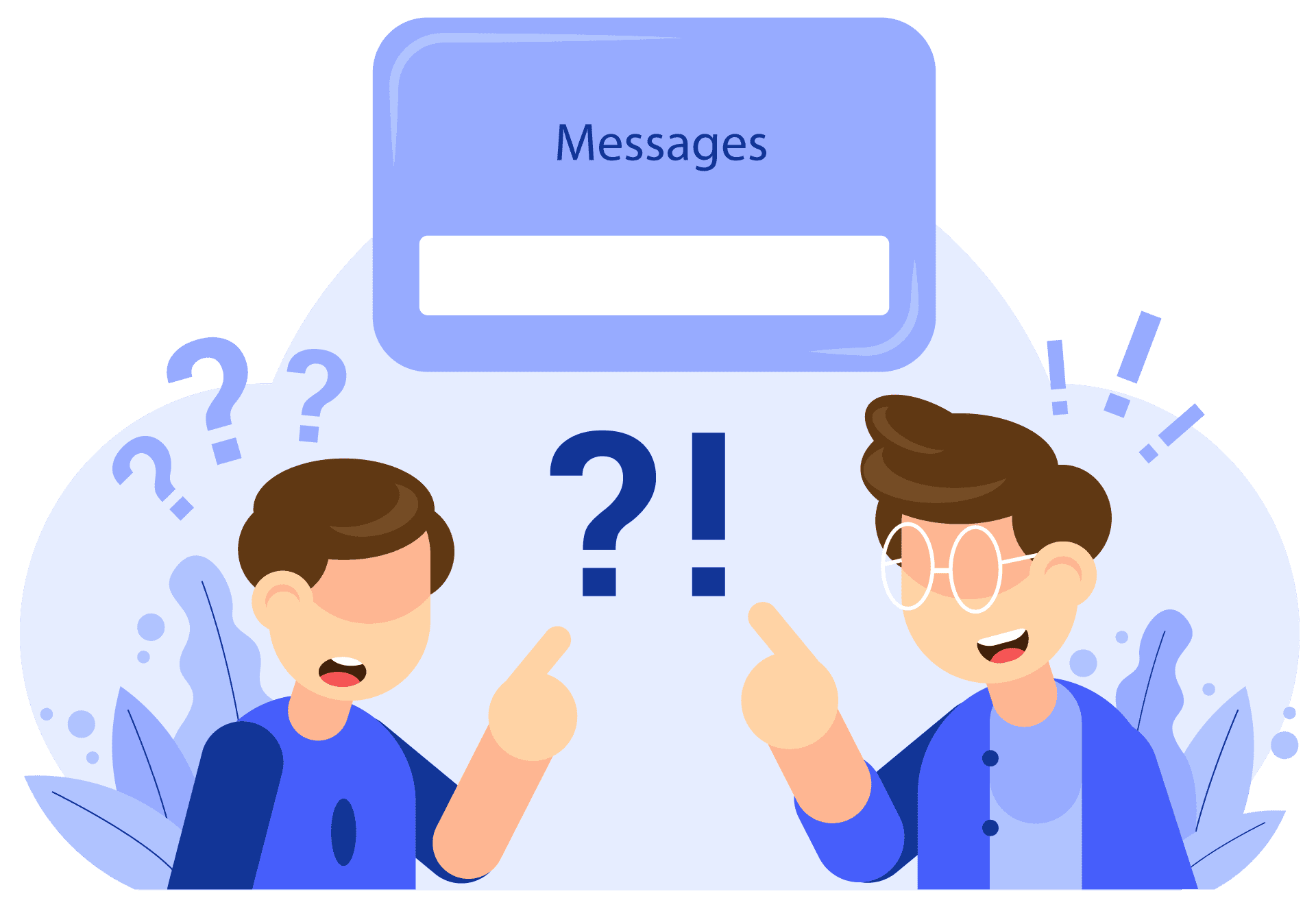 Live Chat
Live chat is becoming increasingly important in the world of customer service. It is currently one of the most widely used tools, but it hasn't always been this way!
Live chat has become so popular because customers want to get their questions answered immediately or they need assistance with something right away. Customers are no longer willing to wait on hold for long periods of time and they want to be able to communicate in real-time and get a response as soon as possible.
Zendesk offers live chat for messaging apps and websites. Messenger Bot App is also popular because you can add them to your site and Messenger account. On the other hand, Kustomer offers live chat for messaging apps but also enables you to offer it on your own site.
A customer may want to talk over the phone, but that is not always ideal. Some customers need more than just a quick answer and sometimes they can't wait on hold for support! That's where live chat comes into play – it offers convenience and speed so your customers can get the help they need at their convenience.
In terms of live chat, Messenger Bot App offers it for messaging apps but also enables you to offer it on your own site. Messenger Bot App is free to use, easy to use, and convenient. On the other hand, Kustomer offers live chat for messaging apps as well as enabling you to have it on your own website – so if customers are already using a messaging app, they can get support there! Kustomer is free to use and very easy to use.
Zendesk offers live chat for messaging apps and websites – it's a great way to offer customers your website visitors some assistance when they need it most! These tools offer a variety to choose from – Messenger Bot App is great for smaller companies, while Zendesk and Kustomer are good options for larger businesses.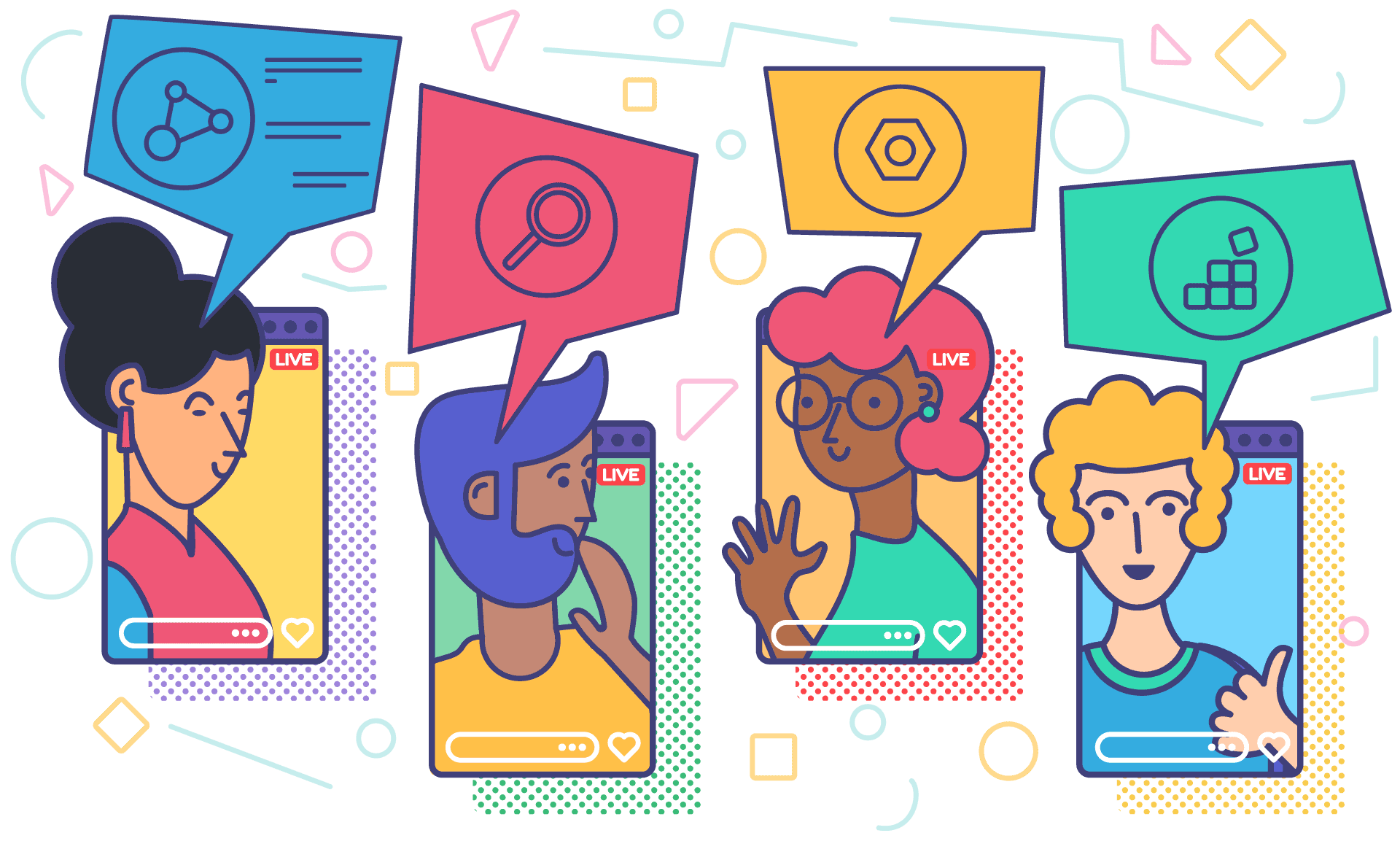 Knowledge Base
The knowledge base is a database of information that your customer service team can reference to help solve complex issues. It's especially helpful to the customer service team when they're doing what's called "escalating" an issue. This means that a lot of tickets are coming in for one problem and it needs extra attention from someone who knows more about that sort of thing than your regular employees do.
The knowledge base is also extremely useful as you scale because instead of having to hire more people, you can train the knowledge base on how to handle certain types of requests.
Kustomer has an advanced search function, allowing customers and agents alike to find answers quickly with relevant articles ordered in chronological order (newest first).
Zendesk offers the option for you to create both knowledge base articles and frequently asked questions.
As the chatbot is able to learn from customer queries, this is a great way for your bot to handle their requests without needing them to go into your website's knowledge base.
Kustomer doesn't have an option for frequently asked questions but you can search inside of existing articles that are already published on your site if they're relevant.
Zendesk has an option to publish your knowledge base articles on their help center which is great for SEO, but if you want more control over this then Kustomer might be the better choice for you. If you're looking for a bot-friendly way of building out your FAQs and providing answers to common questions, then a chatbot might be the best option for you.
Zendesk has an advanced search function that's similar to Kustomer but it also allows your customers and agents to see all questions related to one specific article so they can find out if other people have had this same question before.
Messenger Bot App, on the other hand, lets you answer frequently asked questions in a way that's not searchable. So the bot can't do anything if someone has an extremely common question and it gets asked often.
The platform with the most robust knowledge base is Zendesk. The customer service team can search for articles, see all questions related to one specific article and if they need more information on an answer that's already available, the bot is able to provide it at any time, unlike Messenger Bot App which has no way of doing this outside of its own knowledge base (which isn't readily accessible to your customers).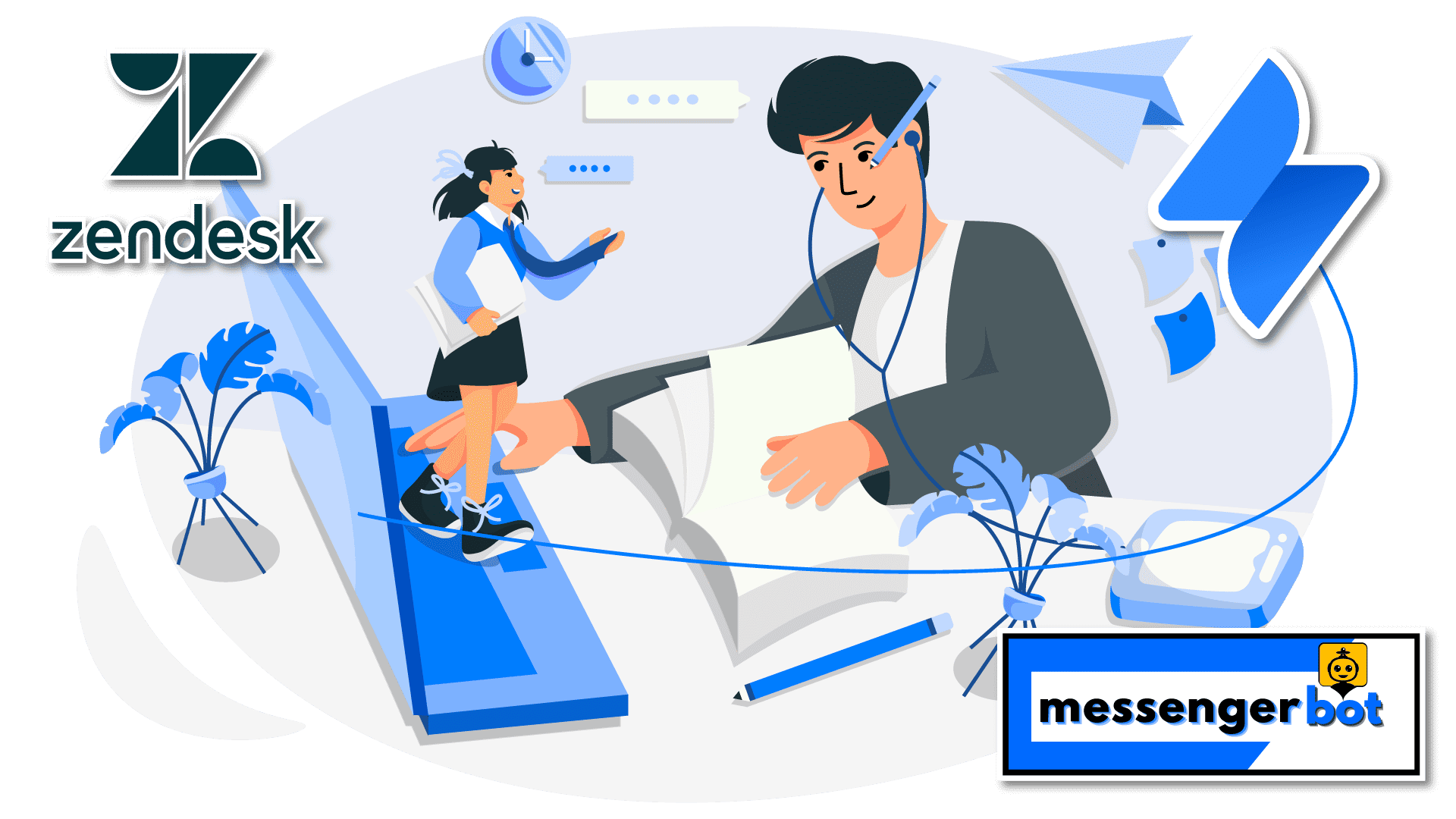 Integrations
Integrations are essential in a customer service tool. In order to provide the best quality of service, it is important that any third-party applications or services are easily integrated into the platform itself. The ability to connect with different channels and tools will allow for seamless communication between agents and customers.
Integrations make life easier on both sides: they save time for the user, and they save resources for the business.
Kustomer offers integrations with all of the major messaging channels like Slack, Facebook Messenger, Twitter DM's, SMS messages via Twilio (for text messages) or Nexmo (voice calls), etc. They also offer native integrations into CRM tools like Salesforce and Zendesk.
Zendesk offers integrations into over 500 apps and services, including the ability to create custom webhook triggers for nearly everything under the sun. Zopim is an example of a third-party service that has built-in chatbot integration with Zendesk Chat via their handler system (similar to Kustomer's bot system).
Zendesk also offers native integrations with various CRM systems, including Salesforce and NetSuite. They are one of the few tools that offer integration into all three major customer service platforms: Zendesk Chat, Messenger Bots, and SMS messages via Twilio or Nexmo for text messaging (voice calls are not part of the Zendesk tool).
Meanwhile, Messenger Bot App integrates with Zapier, WooCommerce, JSON API, and Google Sheets. Integrating with these tools is key to being able to connect with your business' back-end systems.
In terms of integrations, Zendesk takes the cake. Kustomer is a great tool, but Zendesk has more integrations and offers integration into other tools that are not offered by any other customer service platform on this list.
Zendesk offers native support for CRM systems like Salesforce and NetSuite which makes it a natural choice for businesses that are already using these systems.
Being able to connect all of your channels in one place is key when it comes to offering a great experience across all of your customer service channels.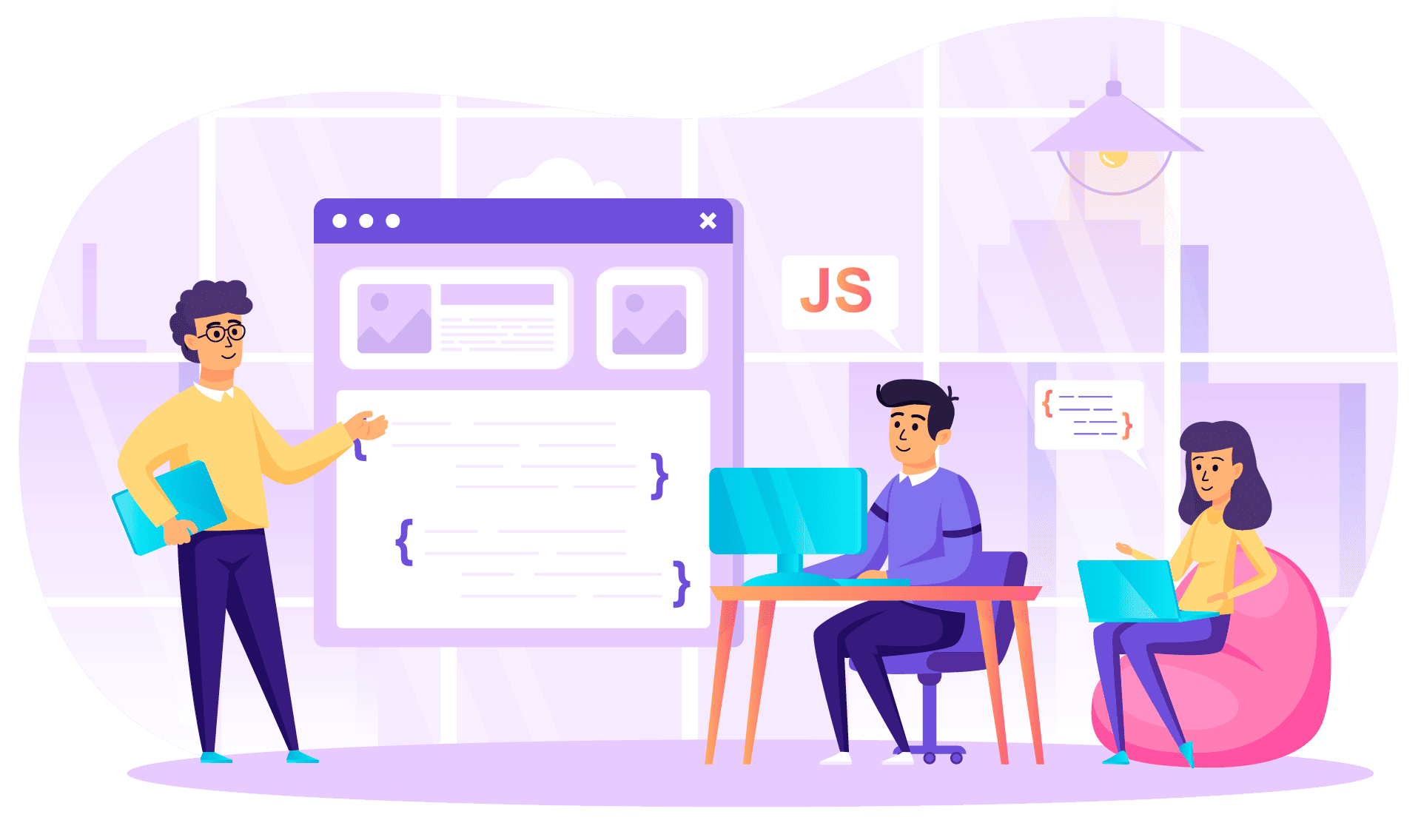 Support Channels
Support channels are one of the most important features of a customer service tool. These channels include phone, email, live chat, and other communication methods that customers can use to reach out to your brand or company when they need help with something.
As you begin looking at different tools for your business's needs, take into account which support channels are available through each platform. You don't want to choose a tool that doesn't offer the support channels your team needs.
Kustomer offers support through email, phone, live chat – in addition to their Knowledge Base and Help Center.
Zendesk offers support through email, phone, social media platforms like Facebook Messenger or Twitter DMs (direct messages), live chat – in addition to the various portals within Zendesk that offer varying types of help articles.
Messenger Bot App offers support through Facebook Messenger and live chat – in addition to the various portals within Messenger Bot that offer varying types of help articles.
In terms of supporting channels, the winner of this round between Kustomer, Zendesk, and Messenger Bot App is Kustomer. It's because of the availability of phone, email, live chat, and Knowledge Base/Help Center.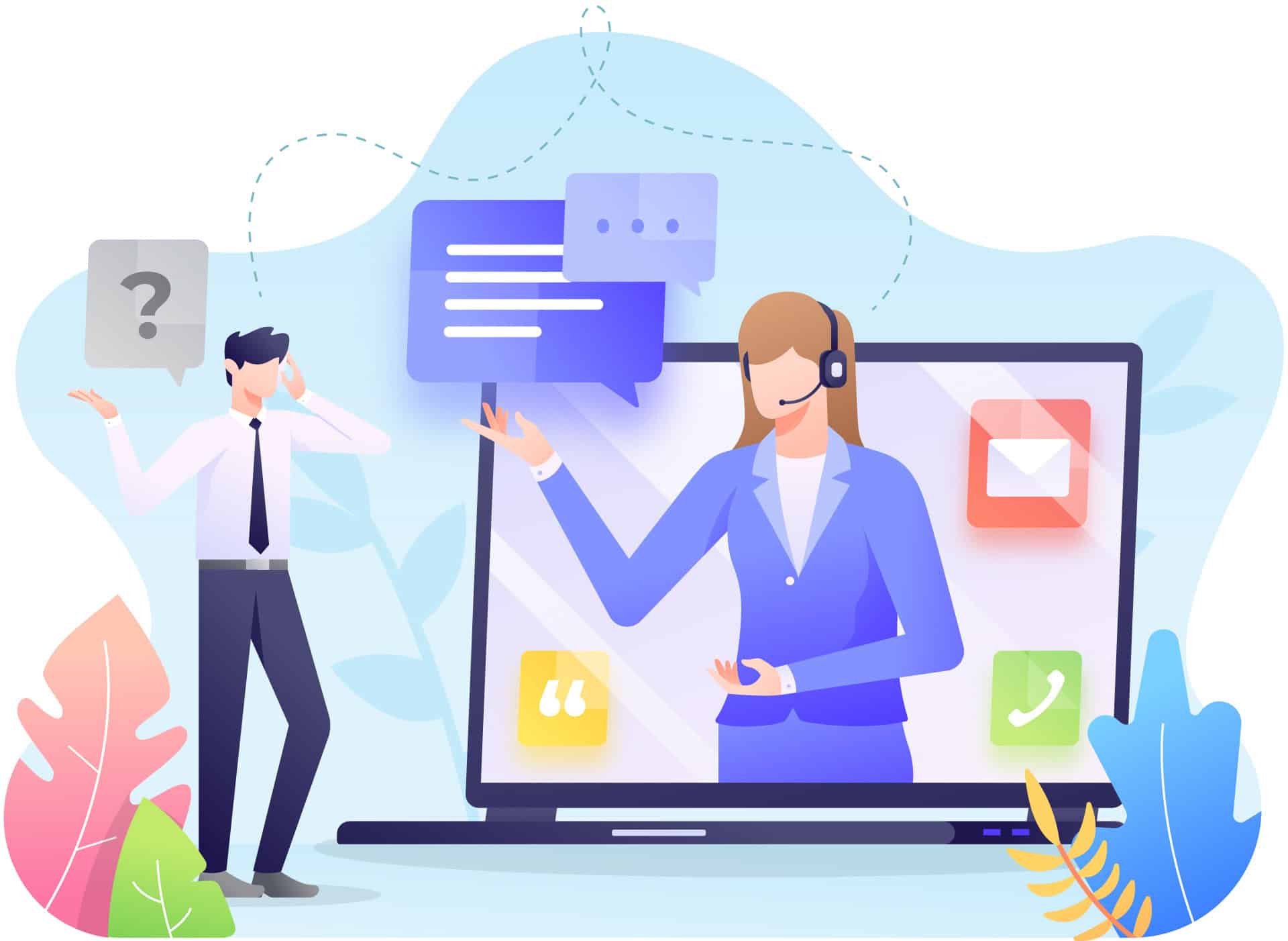 Tags
Tags are an important aspect of any customer service tool. Tags allow agents to easily see issues that are related and categorize them in a way that makes it easy for managers to review reports on common problems or questions. For example, if the same question is asked over and over again by different customers, having it tagged with something like "FAQ" or "Frequent Question" makes it easier for managers to see that the question is being asked a lot and may need its own page on the website. In addition, tags can be used as custom fields so agents have specific information about an issue they might not otherwise have access to without looking at several different screens or reports.
Tagging can allow agents to quickly pull up the information they might need or make sure the customer has access to it. Tags can be used for multiple purposes and should always remain an important part of any tool that offers them.
Tags are extremely important when using a customer service software platform, especially if there is more than one agent helping customers through various channels like email, live chat, and social media. Having tags as a way to sort information makes it easier for agents to access specific details they might need when responding to customers, especially if there is more than one agent working at once.
Kustomer does not allow agents to create their own tags, but they are automatically created if the company has already set up certain reporting categories. However, there is no way for managers or higher-level employees to see which ones have been used unless an individual agent takes it upon themselves to include them in reports.
Zendesk allows users to both create and delete tags, but they are only allowed to do so with the customer's permission. For example, if an agent needs a tag for "shipping information" or "order number," they need to ask customers before adding it and make sure not to include any confidential details in these custom fields.
Messenger Bot allows users to create new tags after they have already been created by the company. They can also delete any and all of their tags, and this cannot be done without customer approval.
In terms of tags, Messenger Bot is the best customer service tool because it ensures that customers are involved in every step of the process. Having this control over tags is important for keeping information private and making sure they can offer their feedback to improve a company's services or products.
Tags should be an essential part of any customer service software platform since users have different needs.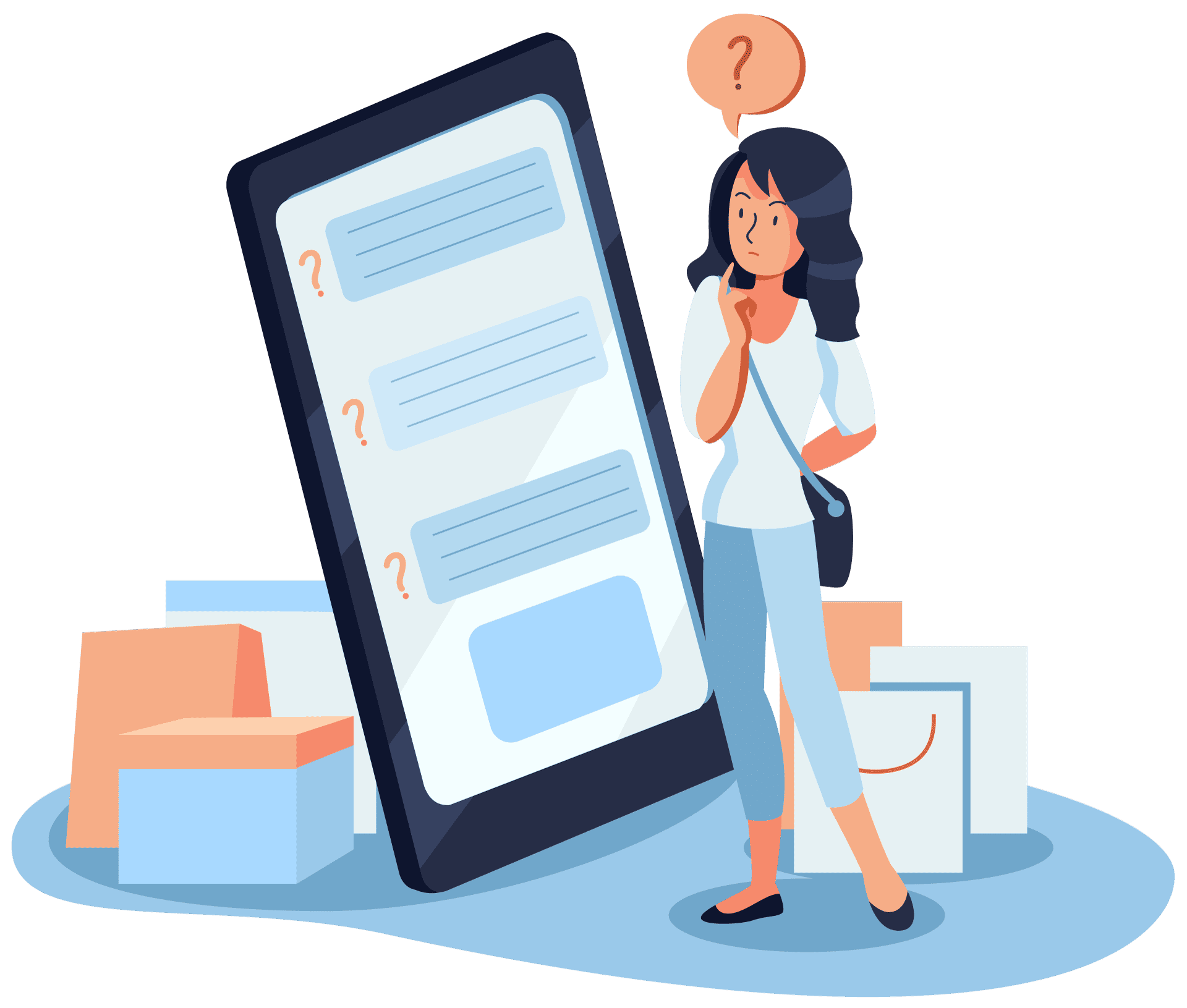 Pricing
Pricing is important to look out for with any customer service tool.
Kustomer's price includes unlimited agents, customizable agent rating scorecards, and automated workflows. It has two pricing plans: Enterprise and Ultimate. Kustomer's pricing is user-based where Enterprise plan is $89/user/month while Ultimate plan is $139/user/month.
Zendesk has a different set of pricing plans for enterprises and for everyone else. The pricing starts at $49/agent/month and can cost up to $99/agent/month. For enterprises, it costs $150/agent/month and $215/agent/month.
Messenger Bot App, on the other hand, is only $24.99/month but can go as low as $4.99 for the first 30 days on a limited time offer.
In terms of pricing, Messenger Bot is the most affordable among the three customer service tools.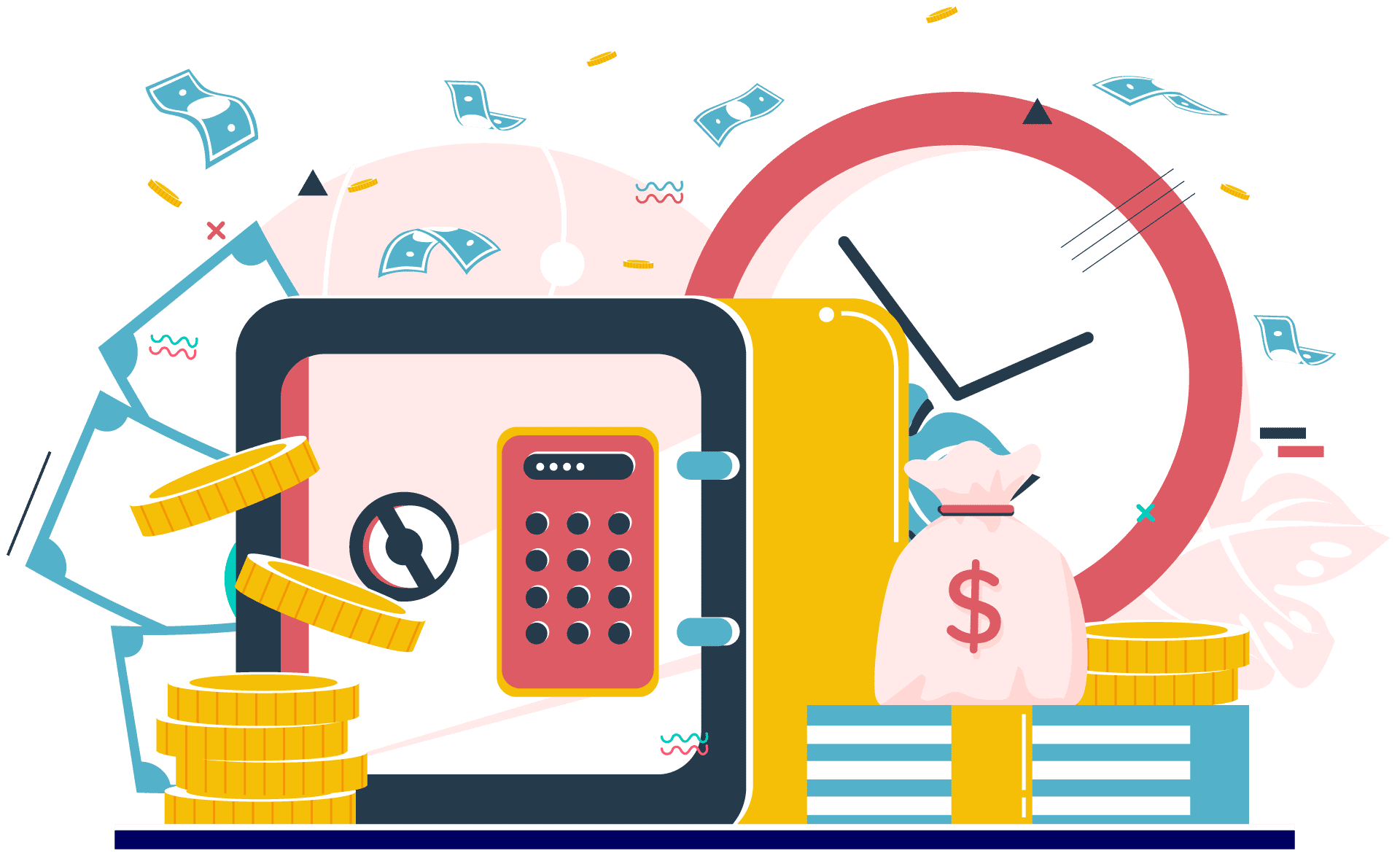 Analytics and Reporting
Analytics and reporting are extremely important when it comes to customer service tools. It allows managers and customers alike to see how well a company is doing with their support, where the most common issues are occurring, etc.
This can be very beneficial in helping to improve upon these issues over time by seeing what works best for different types of customers and what doesn't.
Kustomer allows users to track the number of messages they have sent, how many are opened, and their success rate by percentage. This information can be used in conjunction with other tools like Mixpanel for more detailed analytics including which types of issues customers are having most often.
Zendesk's reporting is similar but it does not offer as much detail about customer behavior in general. Messenger Bot App does not offer much in the way of reporting, but it can integrate with other tools for more detailed analysis.
Kustomer also allows managers to create customized reports so they are able to see exactly what data they want or need without having too many unnecessary details cluttering the results.
Messenger Bot App's reporting is nonexistent, but it does allow for integration with tools like Mixpanel.
Zendesk offers more analytics and reports than Messenger Bot App, but less information about what customers are doing when they interact with the company compared to Kustomer.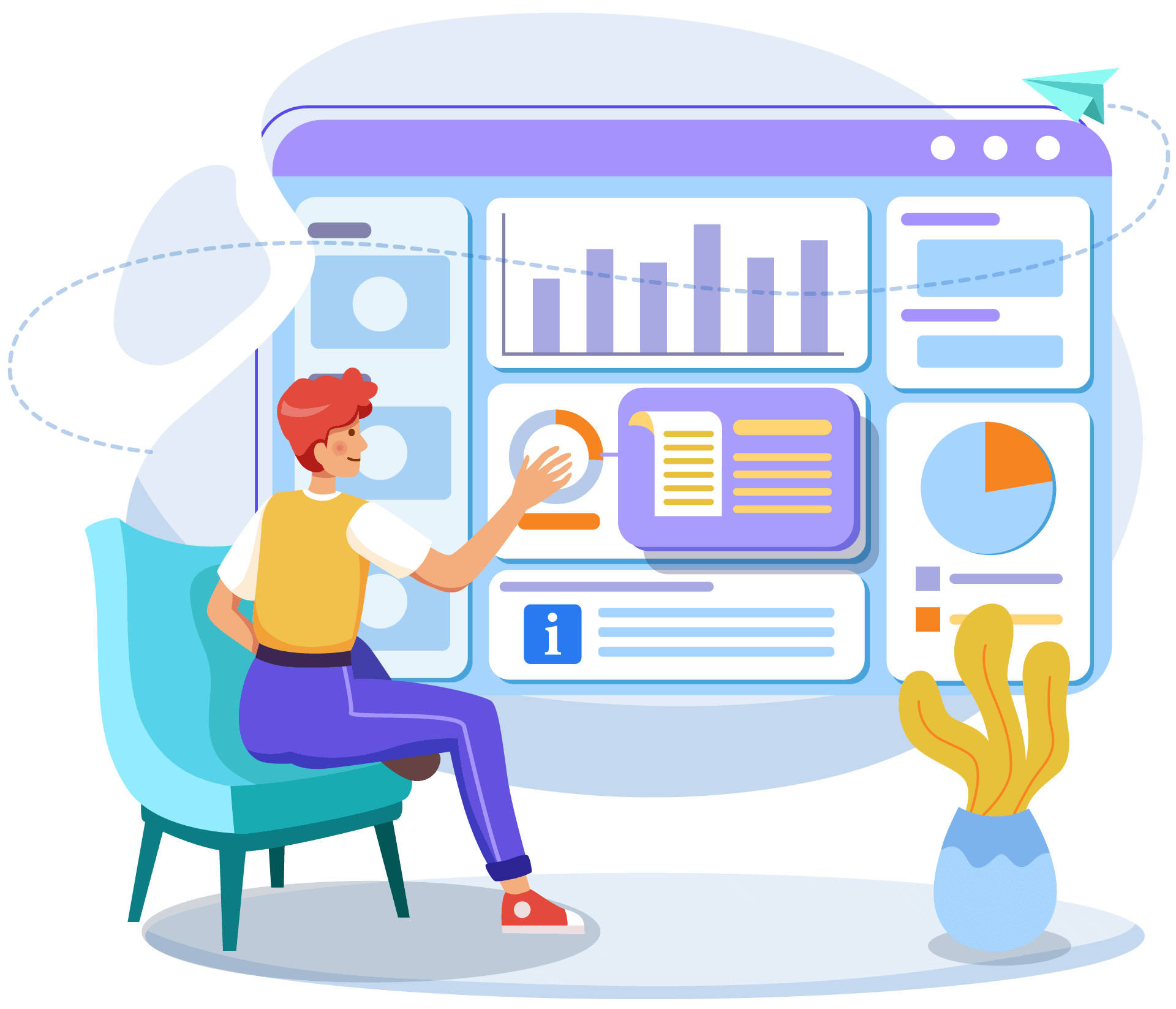 Ticketing system
A ticketing system is an important part of a customer service tool because it tracks every interaction between the company and its customers.
Ticketing systems are helpful in many ways, including:
– How long before your response time is when someone messages you.
– What type of issues were brought up via messaging platform so data can be collected for future analysis.
– How many messages were sent via a messaging platform to keep track of how active your company is.
Ticketing systems are vital for companies that want to increase customer satisfaction and decrease the number of complaints received each month.
The more data you have, the better off you'll be when it comes time to make changes in your system or improve customer satisfaction.
Kustomer's ticketing system is similar to Zendesk's in that you can create multiple agents, assign them different areas of responsibility, and track the progress of each customer interaction.
However, Kustomer differs from Zendesk because it allows for better messaging flow by allowing customers who are having issues with your product or service to message their representative via email or phone call.
The representative can then send the customer a ticket to track their issue and provide feedback until it is resolved.
Kustomer also allows you to see your metrics for each individual agent so that you can tell who should be rewarded based on outstanding performance, not just who has been with the company the longest.
Messenger Bot App, on the other hand, does not have a ticketing system.
You can only see the number of messages that are sent to Messenger Bot but cannot track each interaction or issue.
Additionally, there is no way for you to assign responsibility because there are no agents in place on Messenger Bot App.
It has a similar messaging flow as Kustomer since customers who are having issues can message Messenger Bot but there is no way to track each conversation like you would on Kustomer.
Overall, Messenger Bot is good for smaller businesses who want to integrate messaging into their business but don't have enough customers to necessitate a ticketing system.
Kustomer and Zendesk are both great choices if you're looking for an all-encompassing, customizable platform that will keep track of every interaction.
However, Kustomer is better for companies who want to reward their employees based on customer satisfaction metrics and can also integrate messaging with email or phone calls.
Zendesk has more features than Messenger Bot App but it's not customizable so if you're looking for a way to differentiate your business from other.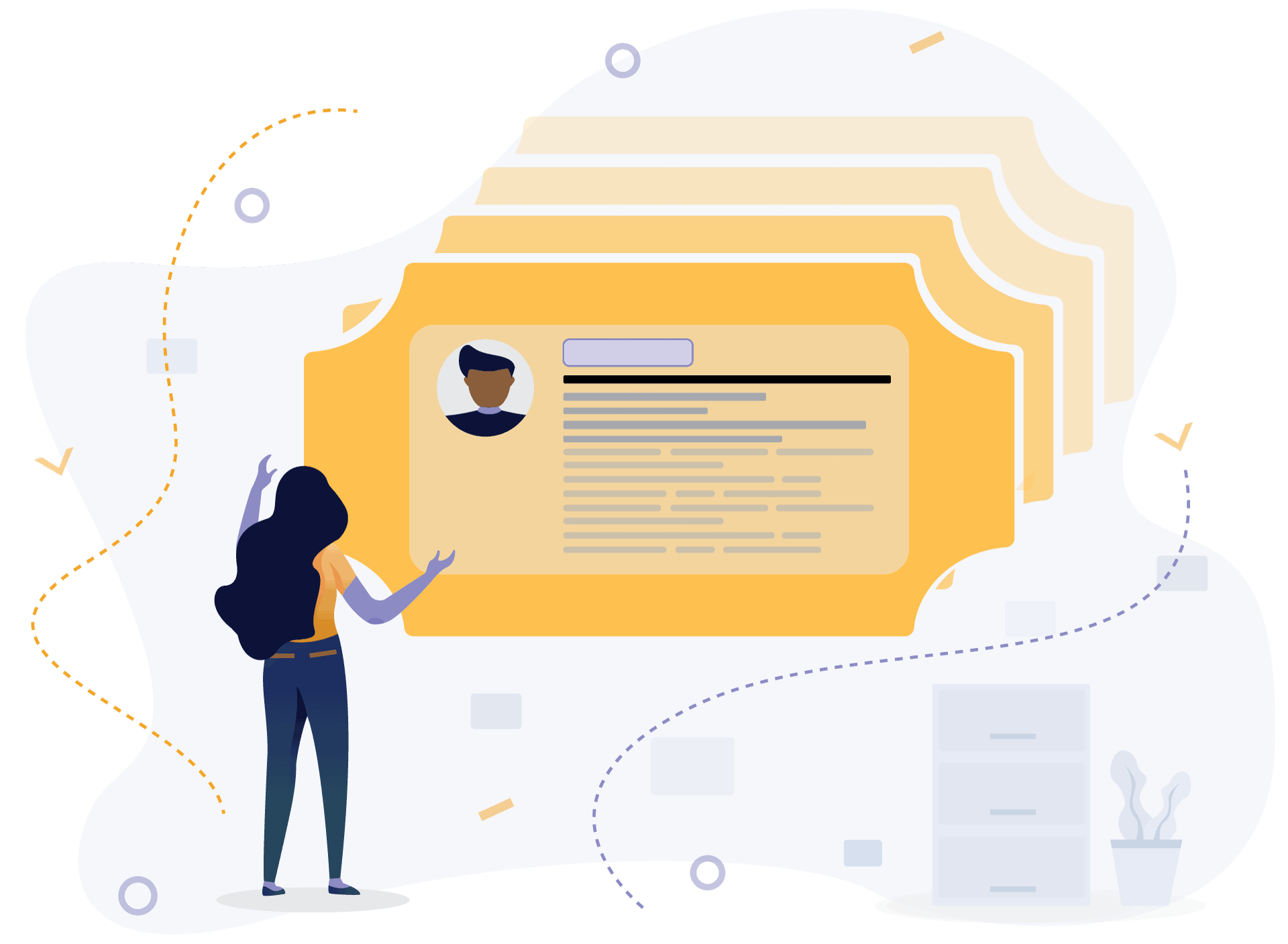 What are some alternatives to Zendesk, free or otherwise?
Zendesk is a customer service tool with many features and customization options. It's an effective solution for organizations that need to manage dozens or hundreds of agents, advanced reporting tools, and multiple departments. Zendesk is the right choice if you're looking for:
Zendesk offers free trials in order to allow users to try out their software before making a purchase. Alternatives to Zendesk include:
*Messenger Bot – Messenger Bots are chatbots or virtual assistants that work inside popular messaging apps, such as Facebook Messenger and Kik. Customer service teams use these tools for simple tasks like answering frequently asked questions and scheduling appointments.
A customer can expect immediate response times with this tool. Messenger Bots are a great tool for customer service teams with high volumes of inquiries and low budgets.
Alternatives to Zendesk include:
*Kustomer – Kustomer is an all-in-one solution that includes support ticketing, user information, and self service tools in one platform at the cost of $20 per agent.*
Kustomer is an all-in-one solution for support teams with high volumes of inquiries. It includes support ticketing, user information, and self-service tools in one platform at the cost of $20 per agent. Alternatives to Zendesk include *Zoho – A popular alternative to Zendesk, Zoho Support is fast and affordable. This tool includes chatbots that can answer frequently asked questions quickly.*
A popular alternative to Zendesk, Zoho's customer service software is fast and affordable. It includes chatbots that can answer frequently asked questions quickly.
These are just some of the alternatives to Zendesk that could be a good fit based on your needs.
What is a better and cheap Zendesk alternative having all those features?
Zendesk is now mainstream. It is an easy way to provide customer service via the web, email and over-the-phone. But they can be expensive.
Messenger BOTs are newish but already very popular because of their low cost (free), ease of use, good user experience and great features like live chat/messaging & callbacks.
What is customer service?
Customer service is essentially helping your clients to have a good experience while using your product or service. Customer service is important because it ultimately decides whether someone will return and use your services again in the future. If they are unhappy, then you won't see them back anytime soon (if ever).
Which tool is more suited for small stores?
Small stores often have a limited budget for customer service tools, as well as staff members to run those tools.
As such, small stores often opt for the least expensive options available. However, even with a smaller price tag and fewer employees running things behind-the-scenes at their business, it's still important that they offer quality customer service to stay competitive.
Luckily, there are tools available to offer this service regardless of budget and staff size. Messenger Bot Apps provide a quick and easy way for small businesses to stay connected with their customers without the high price tag associated with other customer support platforms like Kustomer or Zendesk.
Which tool should you choose?
Choosing a customer service tool can be a difficult task. All three tools have their own strengths and weaknesses, as well as varying pricing models available.
What is important to you?
If your goal is to offer 24/24 support that covers all channels at the lowest price possible then Zendesk might be the best fit for you. If you want a tool that brings a lot of engagement, Messenger Bot might be the way to go.
Kustomer is a happy medium between these two tools and its extensive feature set make it a good fit for companies who want to offer support wherever their customers are with messaging as well as social media channels.