A lot of people are wondering what is the best channel for marketing.
There are three major channels from which to choose: HubSpot, Mailchimp, and Messenger Bot.
Each has its pros and cons but there's one that stands out among them all – Messaging Apps!
They have features that are appealing to marketers that other channels may not have, such as their ability to be personalized.
These channels can also be used to reach a wider audience than the other channels have, as they are more accessible for everyone. They can be customized and built for customers' interests and likes.
In this blog post, we will take a look at each of these channels, the benefits they offer you as a marketer, tips on how quickly your message can reach your audience on each platform, and more – so you can make an informed decision about where to focus your time.
Which marketing channel is best?
Before we get started, do you know that there are many marketing channels that you can use for your own channel or platform? But, of course, we are going to compare the three channels that are popular these days which are HubSpot, Mailchimp, and Messenger Bot.
In this blog, we will discuss the perks and advantages of these three marketing channels that can help in your online business. Keep in mind that you are the one who will be choosing in the end which marketing channel suits you more.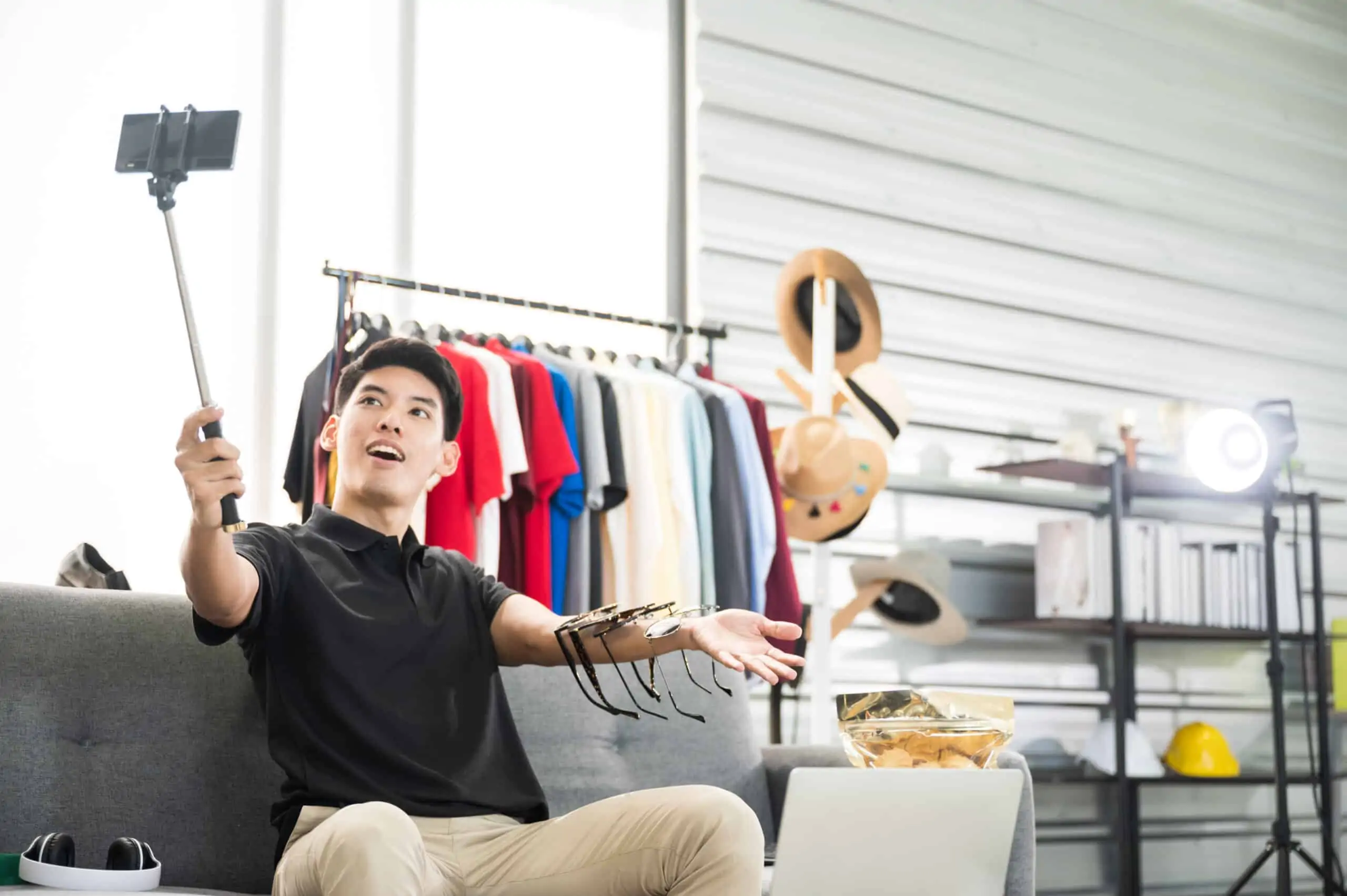 HubSpot is created for inbound marketing which is about creating great content and providing it to your audience. This will help you rank better on search engines, creating good organic traffic on your website or platform. It also allows others to visit your website as well so they can share the same interest with you.
Mailchimp, on the other hand, is a popular email marketing software or service where users can send out promotional emails in the form of custom-made templates that Mailchimp offers. This is a step up in creating strategic campaigns for your channel to its target audience.
Finally, Messenger Bot is considered a new automated technology that is being created and used by many companies. It's a form of chatbot where people can have a conversation with your company in the Messenger app on their phones or desktop computers. It is created for the convenience of its user for it to improve its marketing campaigns.
What marketing channel is growing most rapidly?
These three channels: HubSpot, Mailchimp, and Messenger Bot are getting more and more popular and recognized because of the free tools they offer. Companies, online platforms, online stores, professional teams, and marketing specialists, use these channels and integrate them for support in a website.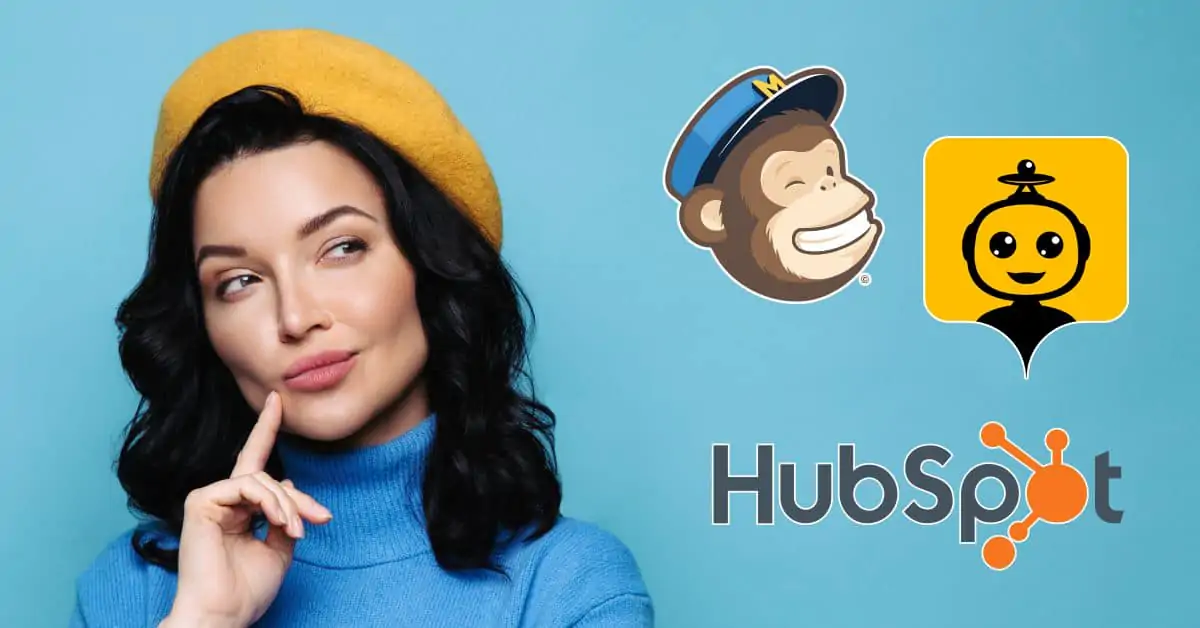 It is difficult to say which channel will grow most rapidly, but some of the channels that are growing include Messenger Bot.
HubSpot and Mailchimp are not disappearing anytime soon either – they're both great tools for marketers who need a little more control over their content than what's offered in Facebook or Twitter.
However, it might not be a sign to choose abruptly. We will learn later the relevant information of these channels.
Now, let's get started!
Introduction to marketing channels
When starting on creating a brand that will leave a good impression on the target audience or potential customers, we need to consider a lot of things. An example is a brand that is highly essential to your region that can be good on sales. A product or a service that is highly subscribed by a high number of customers or audience. This can create your online business presence on Google, make your sales go up, and get more customers or audiences who would be willing to buy or invest.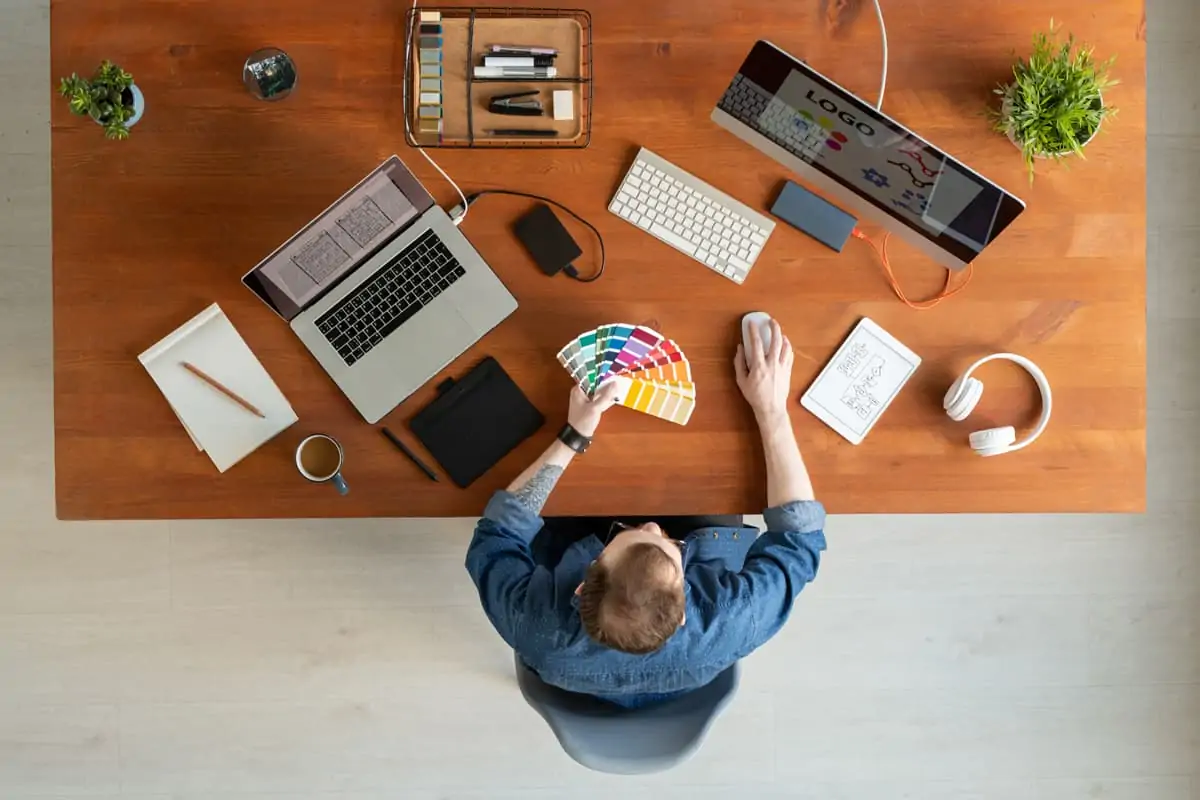 Having a lot of accounts to manage can be very costly and tiring especially because you need to hire a team to help you with your business or social media. Promoting your brand or company business needs to be either on a certain platform, website, or social media.
By using these channels, you could cut your overall expenditures. There is a lot of benefits that can help you step up your business and be ahead of your other competitors.
An example of using these channels is helping you in your business marketing campaigns and collecting data from audience and customers that can automatically create ads of their interest or likings. It also helps you manage your inbox message for email marketing that helps in finding leads, blog post and content strategy, customer support management, finds resources, and analytics.
We need CRM especially when we have complex operations that need a set of the marketing team to manage and supervise a smooth business process.
It is important to know that CRM can be used to measure the customer level of engagement to improve the business services or products that they are promoting.
Which channel is the best for marketing: HubSpot, Mailchimp, or Messenger bot?
HubSpot
HubSpot's user interface is the most user-friendly. It also offers a lot of marketing features including analytics, lead management, and campaign creation. Every HubSpot customer gets access to this design tool for free so it is perfect for beginners who are just starting with their first blog post, created content, or company website. One downside is that you have to pay extra if you want some advanced, custom settings or menu and automated support tool features for HubSpot software.
Mailchimp
The user interface of Mailchimp is like other email marketing platforms. It has a dashboard that summarizes your campaigns and lists them by the number of subscribers they have, with total numbers per campaign on each side. In addition, Mailchimp's template editor is an easy-to-use step for beginners but still provides lots of options to customize templates for advanced users for their e-commerce platform or channel.
Mailchimp has several different features including:
Email templates that can be customized for e-commerce and corporate needs, as well as prebuilt design, content engagement metrics.

Email marketing automation that can be set up to send emails automatically based on someone's behavior or purchase history.
Mailchimp is an email marketing platform with a straightforward user interface for beginners!
Messenger Bot
Messenger bot's user interface is streamlined and clean. Messenger bot offers many features, including:
Instant tracking of conversions using analytics tools that come with the software

Customizable chatbots to manage customer service needs

Real-time response automated from chatbots

Integration options to sync data from other platforms such as CRM systems and website builders like WordPress or Squarespace.
Conclusion:
After evaluating the features of HubSpot, Mailchimp, and Messenger Bot, we found that each one has its own strengths when it comes to the user interface. If you want an excellent dashboard and email templates that you can customize – then HubSpot is to use. If you want a template editor that is easy-to-use for beginners but still provides lots of options to customize – then use Mailchimp. If you want a chatbot that you can use for your highly customizable customer engagement then Messenger bot is the perfect option for you!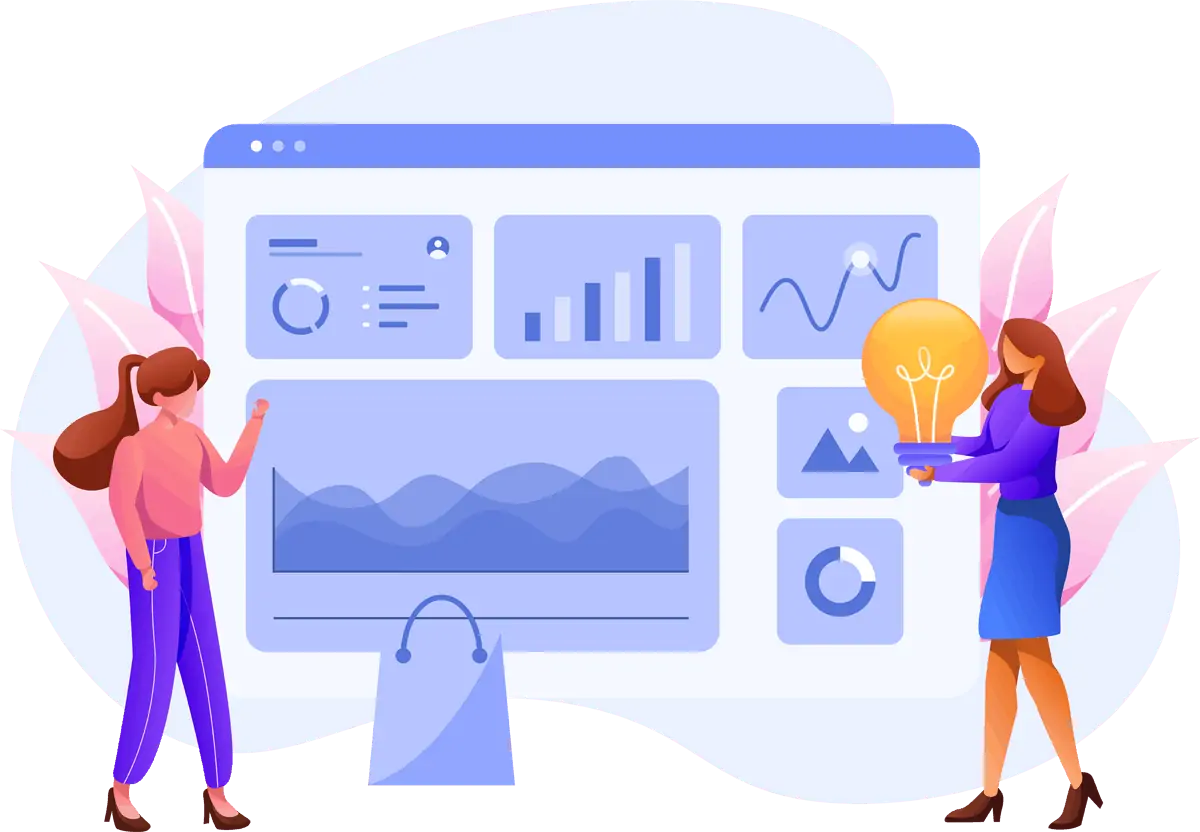 HubSpot
HubSpot's analytics can help you analyze your blog posts and content for social media marketing campaign strategy and see how successful they are in attracting new subscribers. HubSpot does not provide as many analytics features as Mailchimp, but it is a good choice for companies who want to focus on customer acquisition in addition to generating content.
Mailchimp
Mailchimp provides a much more robust set of analytics features than HubSpot. The data is somewhat limited, but you can see things like clicks, the number of times your email has been viewed on mobile devices, and what percentage of emails have led to a purchase.
Mailchimp analytics is not as advanced as HubSpot's but it does offer the basic tools that are still essential to any business looking to grow their customer base. The system allows you to see how many subscribers have opened your emails, clicked on links in the email, and even how many people have unsubscribed from your list.
Messenger Bot
Messenger bot has good analytics in terms of analyzing users and target subscribers in promoting its brand. It is automated to collect basic data to give tips and insights to generate organic high traffic in your link platform in google or social media.
Messenger bot can help in analytics in two ways:
Messenger bot can track its own success by monitoring how many people click on a link.

Messenger bots also monitor the number of times, someone, clicks on their invitation to install it or follows them from another platform such as Facebook, Twitter, or Instagram.
Conclusion:
HubSpot is used for eCommerce integrations, optimization, and other features. Mailchimp allows you to see how many subscribers have opened your emails, clicked on links in the email, and even how many people have unsubscribed from your list. Lastly, the Messenger bot allows you to see many conversations that have taken place with your account. Small businesses can use this marketing tool because of its advanced automation channel. A lot of benefits that you could choose from these marketing tools.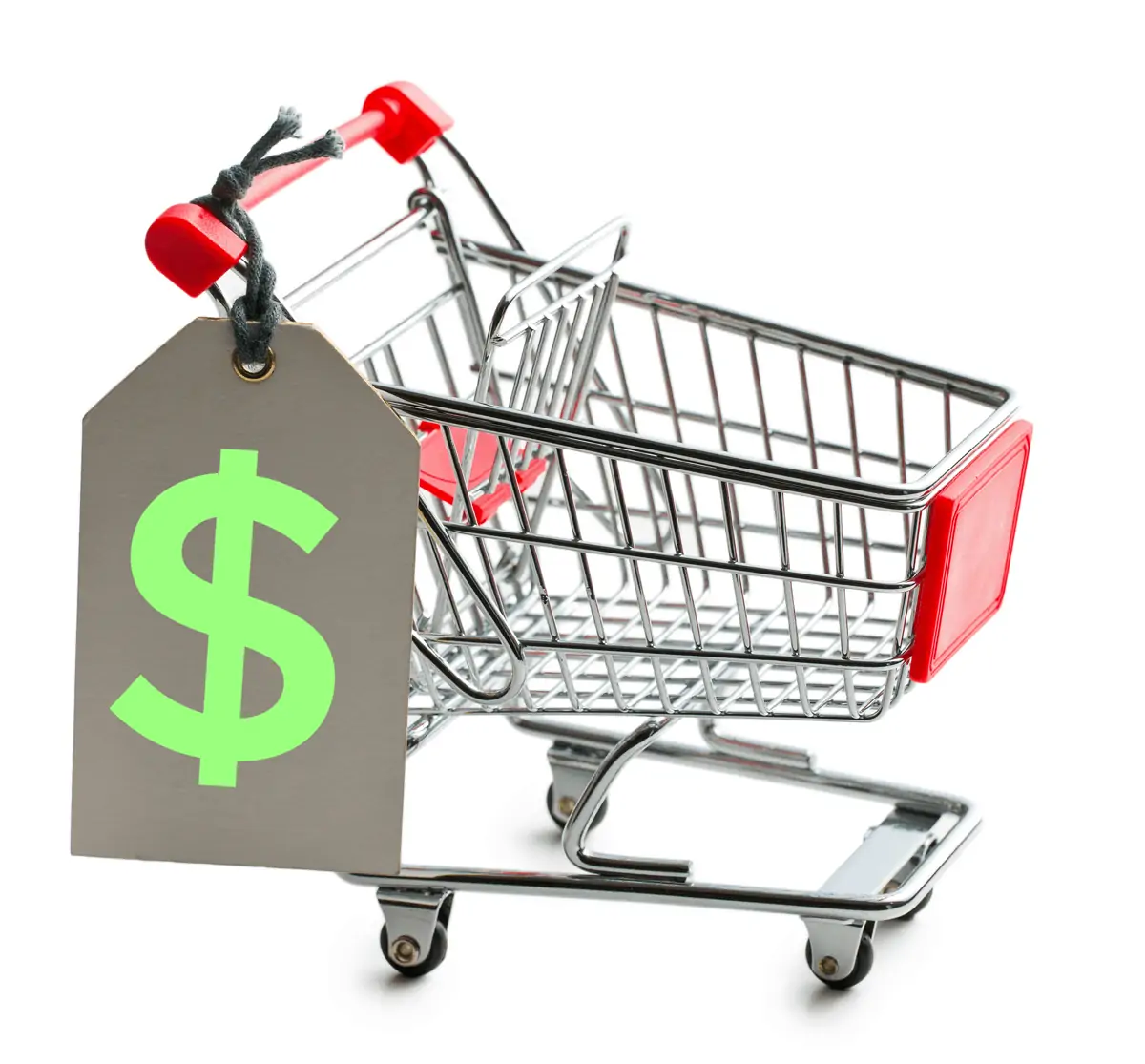 HubSpot
HubSpot's new users should step up with their investment.
The pricing for starters is $45/month, $800/month for professional, and $3,200/month for the enterprise. There are still free marketing tools that you can use for email marketing.
Mailchimp
Mailchimp's four pricing plans for its users are the free plan for new users, the Essential plan starting at $9.99 a month, the Standard plan starts at $14.99 a month, and the Premium plan starting at $299 a month.
Messenger Bot
The pricing of the Messenger bot if you subscribe is $4.99 / First 30 Days then $9.99 / 30 Days. It works monthly with no contracts or commitments for users.
Conclusion:
Messenger bot directly offers a premium account unlike the other two. Messenger bot has a lot of features to offer that are amazing for your digital marketing activities. Good for small businesses that are still starting to use integrated marketing.
What are the marketing tools like HubSpot, Mailchimp, and Messenger bot offer?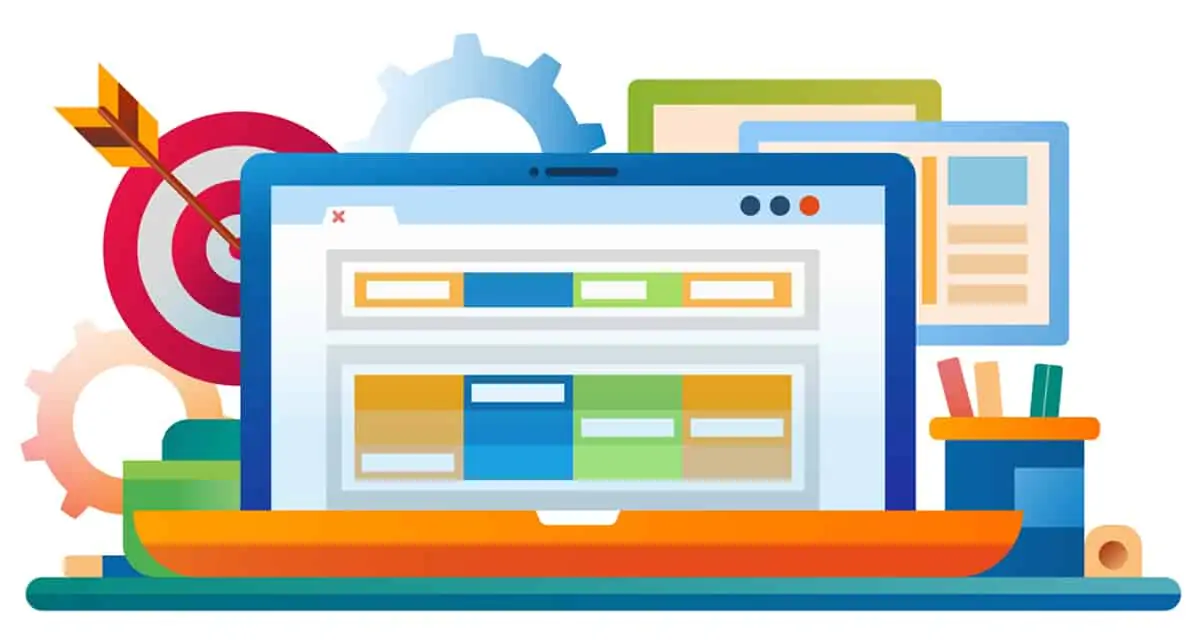 HubSpot
HubSpot offers a lot of things like a website builder, tools to grow a social media following, attract leads, and analytics reports for your business link.
HubSpot's marketing platform has automation capabilities like Google ads, website CMS, automated workflows, and landing page builder.
Create campaigns, manage pages, and find leads with HubSpot.
Mailchimp
Mailchimp offers email marketing software that is easy for anyone, from marketers to developers, to use. They also offer segmenting features that are great for targeting the right people with the right emails at the right time.
Mailchimp offers all the tools that you need for a service hub. Just like HubSpot, Mailchimp also has advanced workflows and automation.
MailChimp offers a lot of things like Email Marketing, and Automation. It is also the most affordable option out of these three tools. This could be good for small to medium-sized businesses that don't have an extensive marketing budget but still want to have some automation going on.
Messenger Bot
The latest trend is to use Messenger bot for marketing purposes because it can be used for a more personal approach to communicating with your customers. It also has a mobile app for digital marketing for your convenience.
Messenger bot also offers a free trial where you can explore Facebook Ads Manager.
You can create a free account with its free trial. A marketing hub like Messenger bot can be a good choice for small businesses as a service hub for free marketing.
Conclusion:
For Mailchimp vs HubSpot vs Messenger bot summary, Mailchimp and HubSpot are both good service providers for marketing. But Messenger bot is the newest trend in digital marketing that has a lot of marketing automation that can help improve your customer engagement.
Customer Relationship Management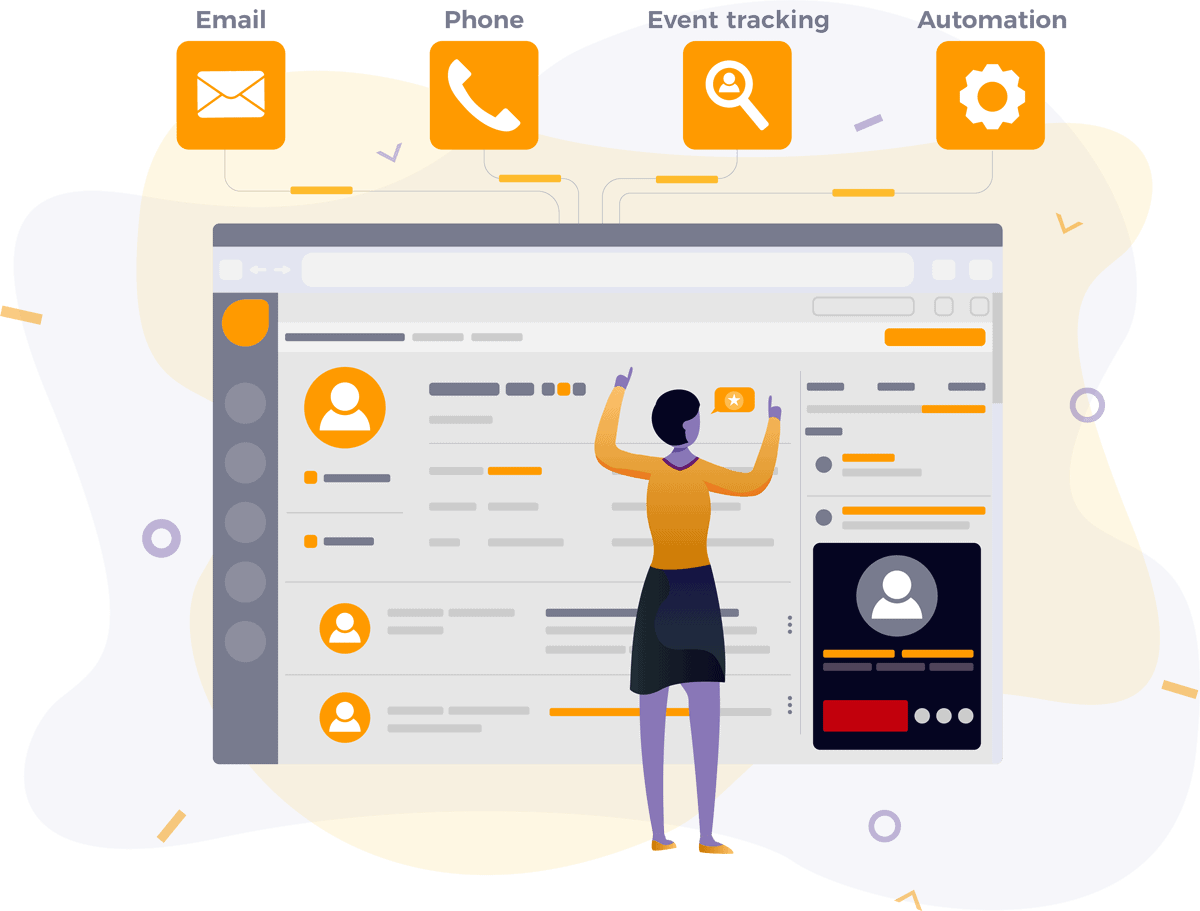 HubSpot
HubSpot CRM is a customer relationship management system that is used by companies for managing their sales, marketing, and support efforts.
HubSpot CRM combines features from all three of these departments to make it more efficient in handling the needs of customers.
The target audience will be more accommodated that can also generate lead in promoting the brand.
The software includes a dashboard with your business goals on one side and your data on the other so you can measure how well your marketing strategy for your online business is.
HubSpot's marketing platform has advanced lead scoring and email automation features that allow you to schedule emails for a later time.
You can also use their software to increase your conversion rates by testing different versions of the same page with A/B split-testing, then collecting data from both variations so you know which is better.
Mailchimp
Marketing CRM of Mailchimp can be used to reach your customers using the following methods:
Mailchimp provides a variety of tools that can be tailored and modified for each marketing campaign.
The interface is really easy to use, which means you'll get more done with less time!
In addition, Mailchimp has pre-made templates available if you don't want to make your templates. HubSpot provides custom templates and customizable templates that you can use for your online business.
Mailchimp CRM has a customer journey builder that will automatically create a newsletter for you.
Mailchimp has many features that can be integrated into your website, such as forms and buttons with the Mailchimp API.
Messenger Bot
The CRM tool of the Messenger bot has a lot to offer to its customer's engagement and automated marketing.
Messenger bot is a more interactive form of marketing where users can communicate with companies in real-time to answer their questions.
This leaves a good impression on the website visitors for your entire business.
Messenger bot's CRM can manage email marketing campaigns for inbound marketing.
It can also manage lead generation and outbound marketing campaigns.
Messenger bot's customer management can close the loop with customers by sending automated messages to them about their purchase or inquiry.
Thus, Messenger Bot can overall improve your web services!
Conclusion:
Now that you know about their automation capabilities, we can summarize that HubSpot is a great marketing platform with advanced lead scoring and email automation features that allow you to schedule emails. Mailchimp is lacking in this area but still can improve. If you want something like manage email marketing campaigns for inbound marketing, then the Messenger bot is tailored for your needs.
Which is the best for Email marketing?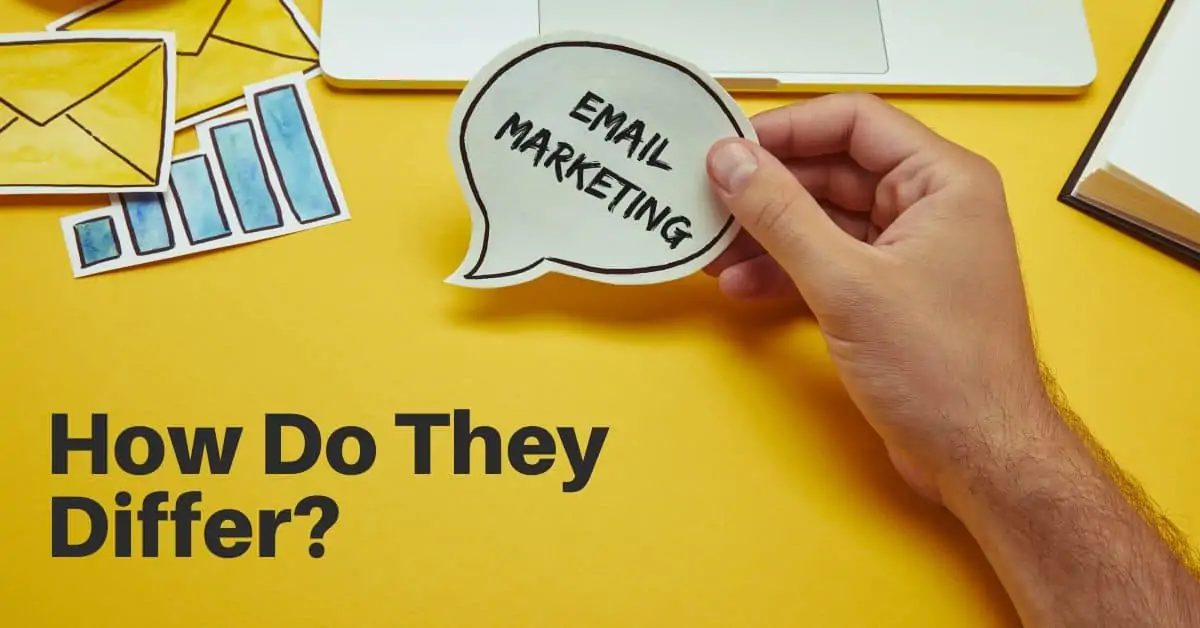 When you get started on using channels on email marketing, you will have to pick one.
A business should choose the channel that suits their needs and how they want to achieve a goal that high sales
We would recommend HubSpot for those who are looking for lead generation, while Mailchimp for customer retention. Messenger bot is great for customer engagement or if you want people to follow and become subscribers of your website on social media platforms.
Which is the best to Integrate with Social media: HubSpot, Mailchimp, or Messenger Bot?
HubSpot
HubSpot offers digital marketing efforts for a/b testing, landing page, promote your brand, and conversion rate optimization.
HubSpot also offers marketing automation for landing pages and a drag-and-drop feature that can help the users use the software easily.
You can also integrate HubSpot into your social media accounts.
An example of this is Facebook Lead Ads to HubSpot integration. It can be your CRM that helps you with your social media ads. It provides excellent support for you rather than hiring a team to manage efforts on all your social media.
You can connect your HubSpot account by just clicking the Settings icon then navigate to 'Marketing'. There you can see 'Social' and click 'Connect' account.
This support can help you get started in managing your social media more efficiently.
Mailchimp
Mailchimp offers email marketing for automation of campaigns, workflows to grow subscribers, segment customer lists into audiences according to goals or psychographics, and more features that help you find the perfect message for your audience and customers, as well as brand promotion.
It also has custom templates that are already created to help you in your email marketing, which is good for your channel or page.
Premade templates are an easy step to create content to message customers.
Good marketing automation for digital marketing!
Messenger Bot
Messenger bot delivers immersive experiences on Facebook Messenger by providing an interface that is good for digital marketing
A Messenger bot is a good option for small businesses that are planning to market on Facebook and start marketing right away without having to pay any money upfront. It's also helpful because it can be accessed from anywhere, which could be crucial in some situations when you're trying to communicate with your customers.
It can also help you on your social media blog and can create organic traffic for your social media link.
Messenger bot is used for customer service interactions, to announce promotions, and much more!
When you want to get started on integrating your social media and online business and platforms with marketing tools like HubSpot, Mailchimp, and Messenger Bot.
You are creating a way for your business to grow. You are paving your insights to improve.
When you invest in these marketing channels, you are already creating your online presence.
Using relevant tools for marketing to manage, create, and collect resources and data for your business to strategize your own marketing is essential. It can save a lot of time rather than hiring a team that costs a lot of money.
These marketing tools have custom templates ready for you to use that can help you streamline their process.
They can help you manage your created blog, a/b testing, and landing pages.  These marketing tools not only help you create and post blogs but also attract an audience and give tips and insights on how to improve your channel. It will be easier to create content, blog, and newsletter that is relevant to your audience. With the drag-and-drop feature and organized settings and menu, it's easier to navigate these tools.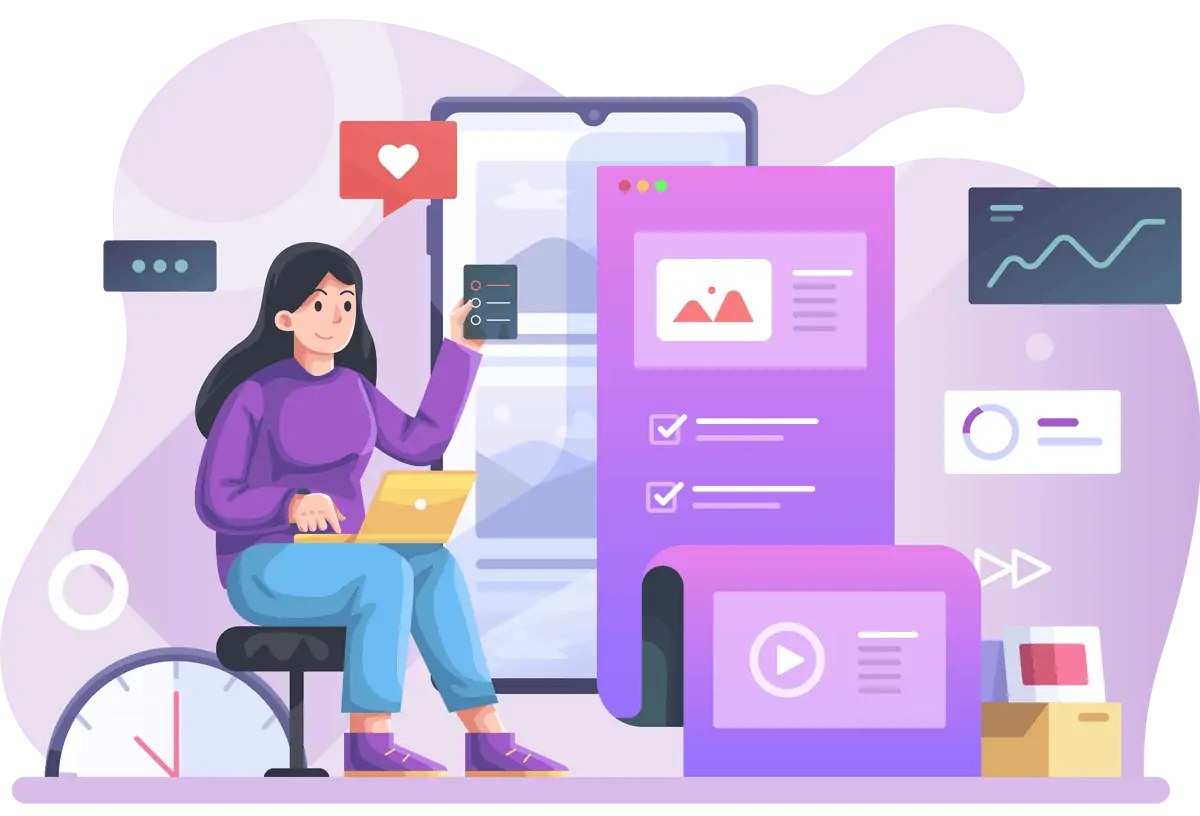 These marketing tools also give you a basic understanding of how relevant the small things are that matter for the process of promoting services or product
They promote low-cost and long-term partnerships rather than hiring a team of professionals for the process of managing all your channels, page, or account.
Now that you read this said information of HubSpot, Mailchimp, and Messenger Bot, it will be easier to decide on what platform to use in your business. You already have a basic understanding of what marketing tool to use to integrate for you to collect data, monitor your subscribers, improve customer engagement, attract an audience, and provide basic service, and create opportunities for your platform to grow!