Finding the best customer service management software for your website or business?
Don't worry we will help you decide which one is better for your business!
We choose three software that is popular to many companies and business owners because of their features and tools that you can utilize for customer satisfaction and business management.
These are ServiceNow vs Salesforce as well as Messenger Bot.
These three software platforms are highly suitable for automation integration in managing your businesses!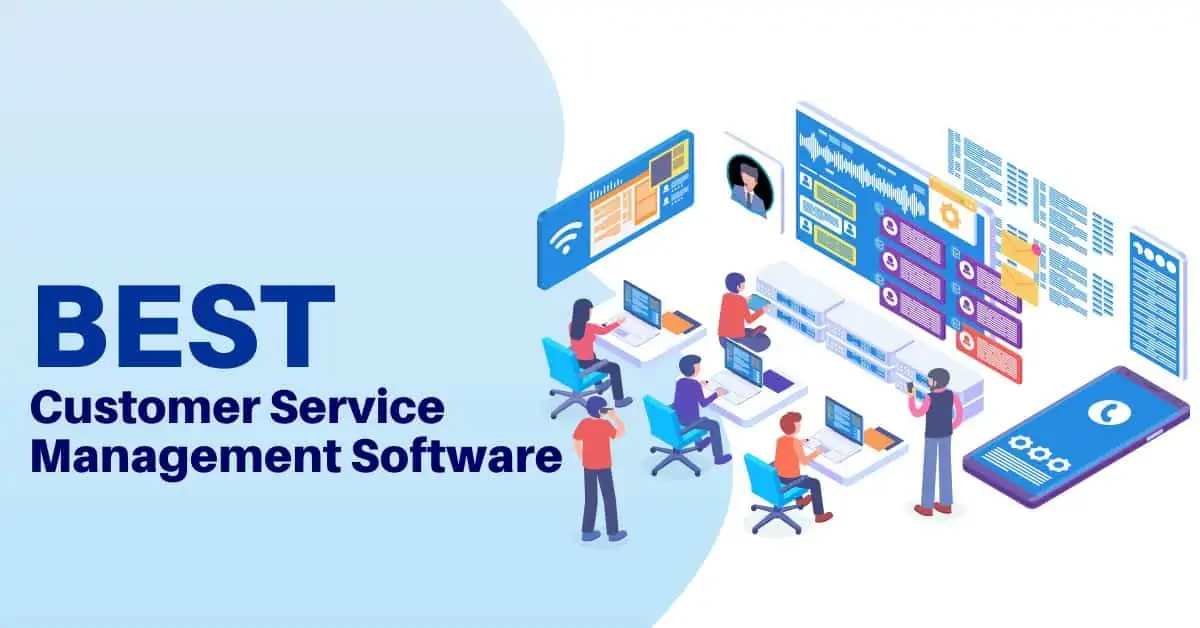 How does the customer service management process in service marketing work?
Service management works as the central hub of contact for customer-facing staff.
This means that all service requests get routed through the Service Desk portal, and each ticket is assigned to a service provider.
The customer is then updated on the progress of their ticket through different stages such as waiting, in-process, and completion.
It also does marketing support services that can improve operations management and customer experience. It can also turn the service provider resources into valuable customer services for lead scoring. These services have various levels for quality, cost, and risk.
Platforms for customer service management make the business process smooth and provide business needs.
What is a service management process example?
An example of service management is the ITIL framework. The process involves the following steps:
Service Strategy

Design and Development
Operations Management or "Run"
Continual Service Improvement or "Optimize"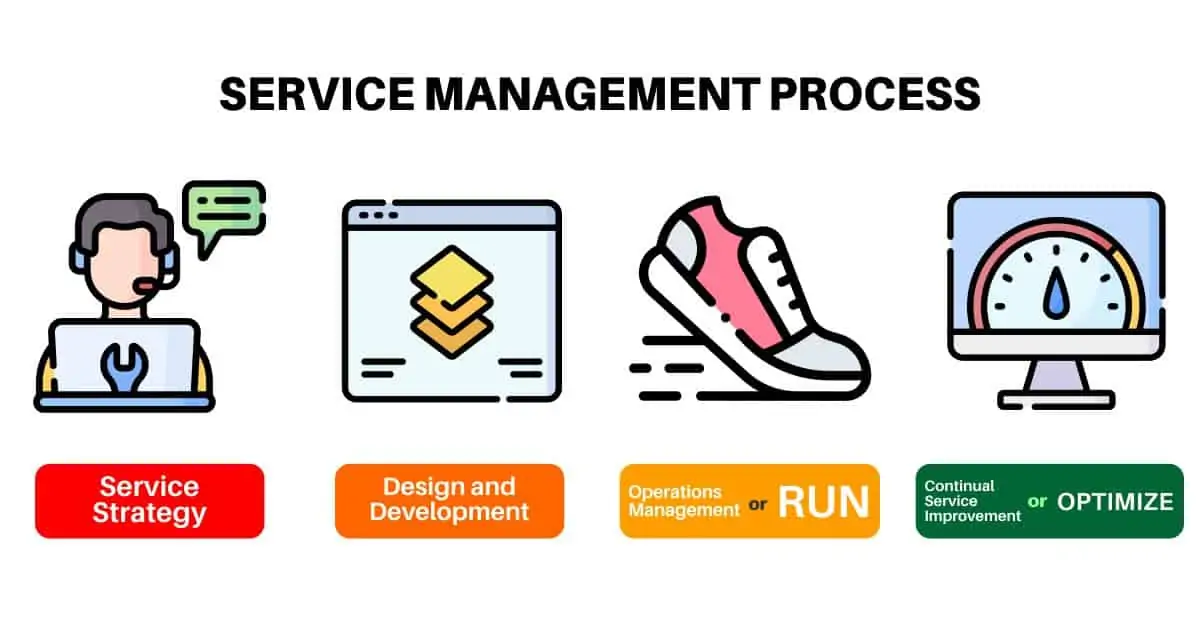 The advantages of the ITIL framework are that it is well-known for improving customer experience by providing effective service while being cost-effective.
Customer relationship management: What does it mean?
CRM stands as customer relationship management is all about customer satisfaction. It improves the customer experience by tailoring the best business management as well as performance management that ensures that the customers can get and see what they want with their interest.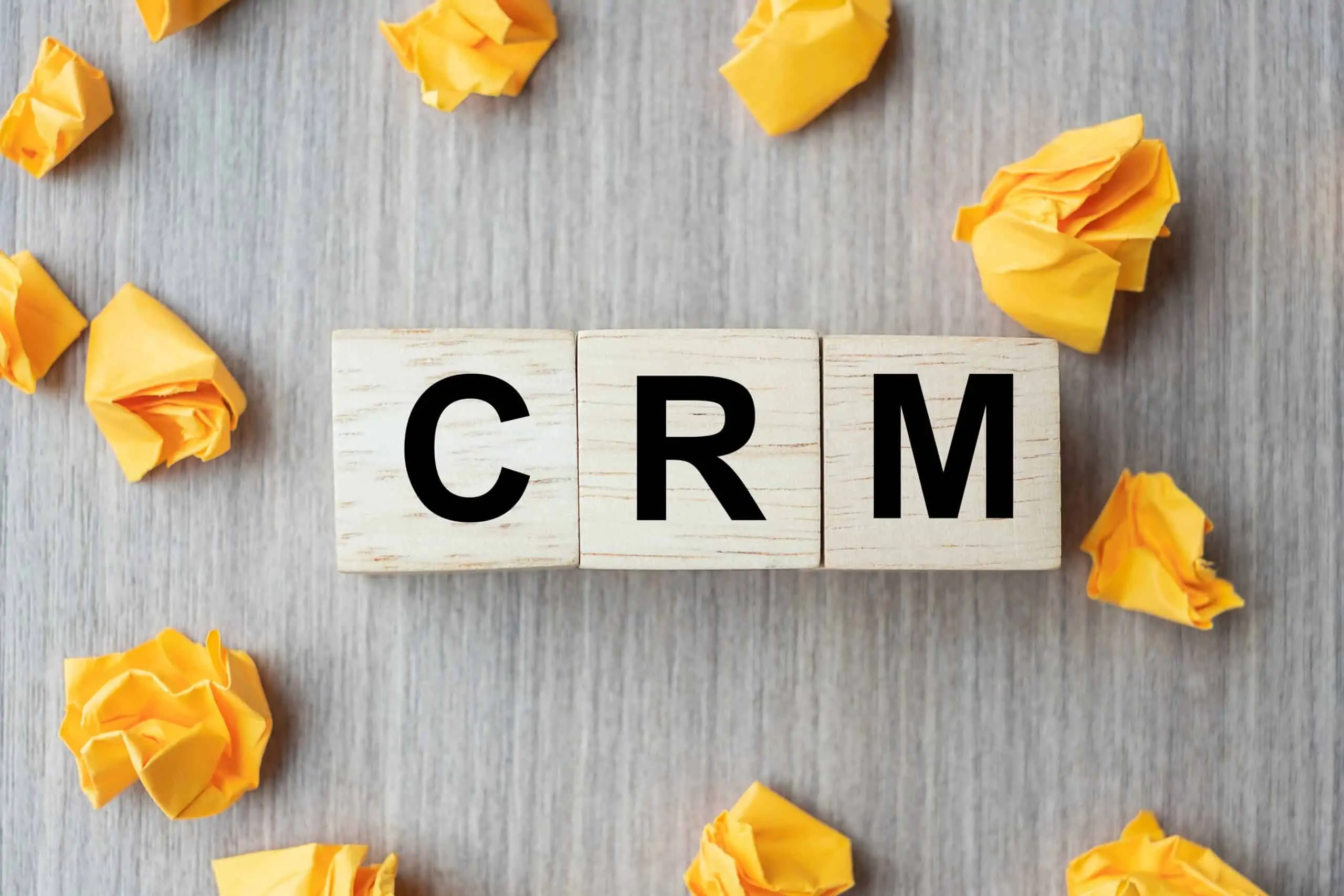 We need CRM especially when we have complex operations that need a set of the marketing team to manage and supervise a smooth business process.
It is important to know that CRM can be used to measure the customer level of engagement to improve the business services or products that they are promoting.
What is the best Customer relationship management software?
There are a lot of CRM platforms that you can use especially if you are still starting or own a small business.
A lot of business owners are using CRM to cater their customer service as well as contact management. This steps up their business requirements for the service desk portal.
If you are still a new business owner and still worrying about the cost management of your business, you might doubt if investing in CRM will generate great results for your business. Maybe you are wondering that investing in CRM for your business is costly and not worth it.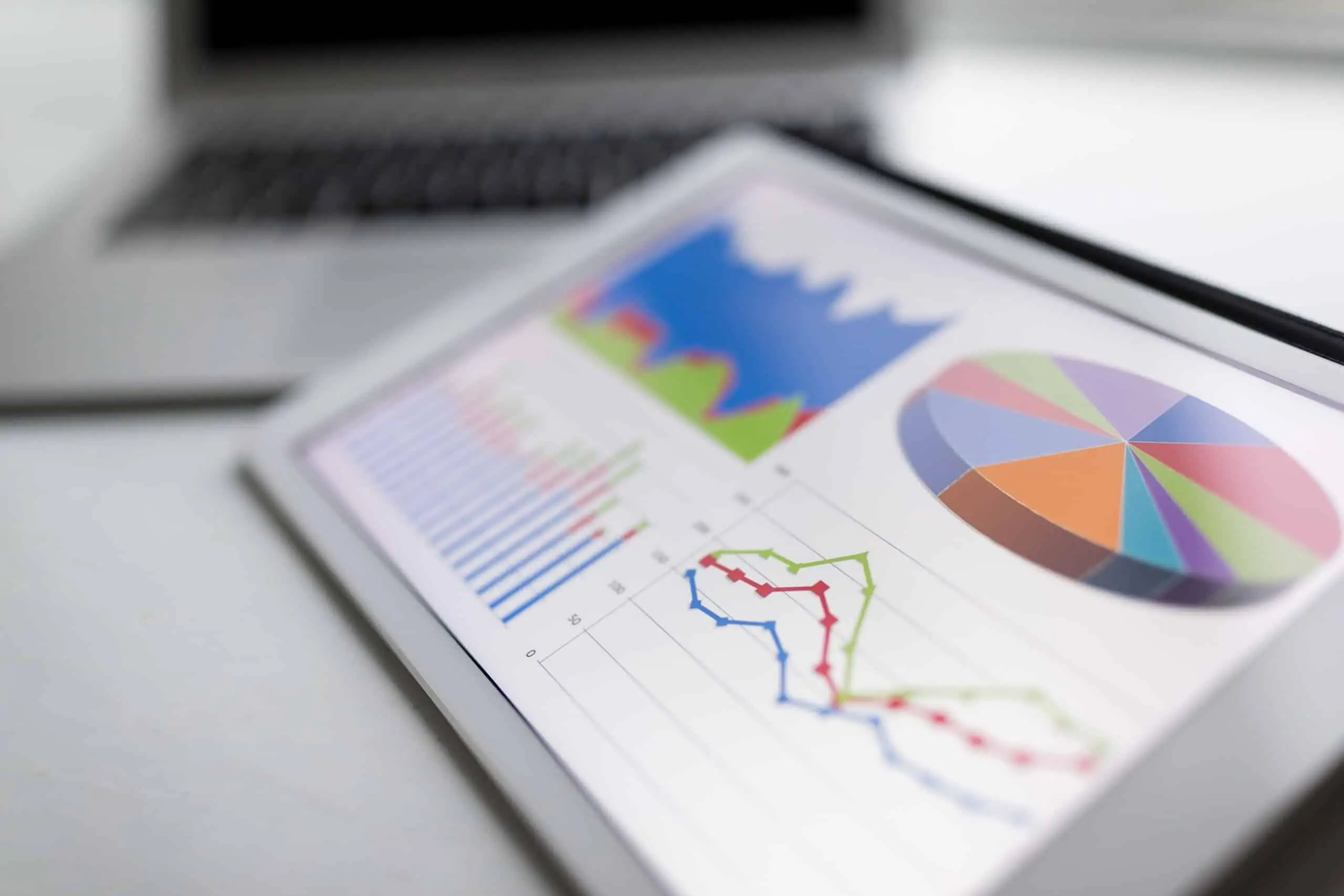 But you are wrong. Having CRM can help you a lot especially in all your business processes and task management. It can also increase productivity for your sales team as well as performance management. The pricing structure costs a little for its subscription cost, very little for all the benefits and other tools that you can utilize.
There is a lot of CRM platforms, but we pick the three of the best CRM software out there which is Salesforce and ServiceNow as well as Messenger Bot
Later, you will know the dynamic factors in the case management of the three CRM solutions for your business.
Why does it matter which one you choose?
This serves as your support team in the future that can cover multiple departments of your web-based business from asset management, contact details for email marketing to field service lightning. This will also be for your self-service portal for problem management of your web-based small businesses.
This matters because it will also affect your registered trademark. Having a registered trademark even for small businesses can influence its online presence.
From all the related articles on web-based business, the service management process should be good for software development. Customer service management software for web-based businesses of large enterprises should be integrated by CRM platform to make the user reviews more positive in its products or service.
ServiceNow vs. Salesforce vs Messenger Bot: Comparison review
What is Salesforce?
Salesforce is a service cloud software that provides CRM, which stands for customer relationship management, service that is focused on customer service, marketing automation, analytics, app building, and software development.
Salesforce service cloud can be accessed through a browser, desktop software, or mobile app.

However, Salesforce is the most expensive of the three customer service management software options on this list.
What is ServiceNow?
ServiceNow is a service cloud that provides service management. ServiceNow can be easily integrated with other tools.
ServiceNow also has an app store of tool offerings from third parties.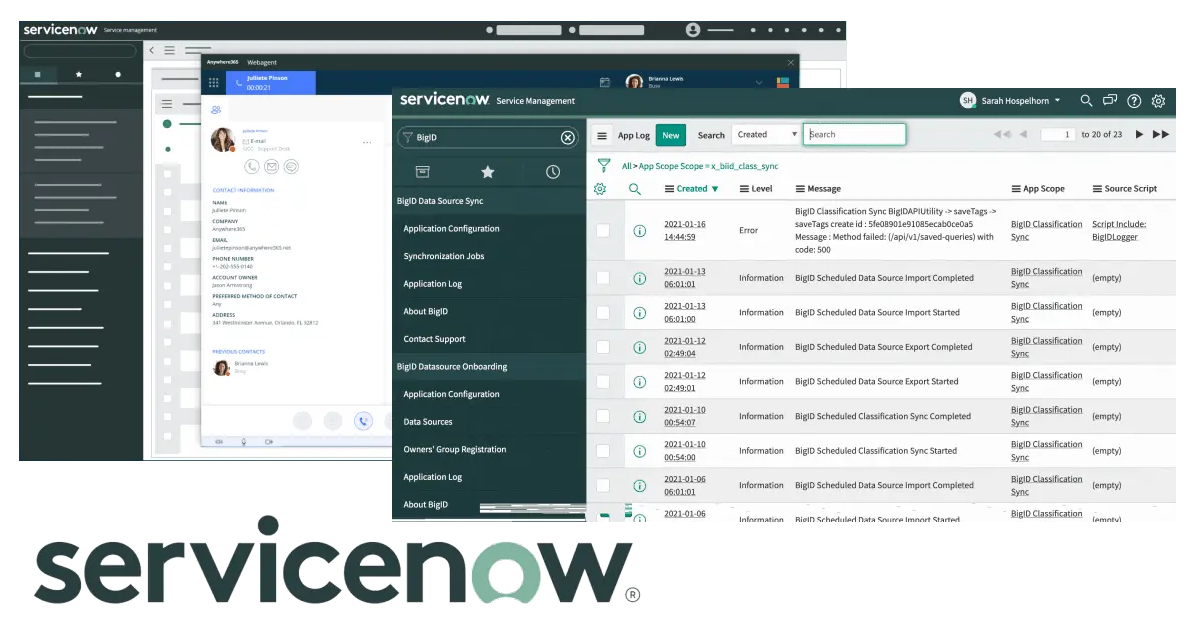 It also has a ServiceNow CRM system that handles customer data for customers interaction and data for potential customers or clients.
ServiceNow also has a knowledge base where customer service agents can find the solutions to the most common problems!
What is Messenger Bot?
What are Messenger Bot's features and uses?
Messenger bot is a program that runs on the Facebook Messenger platform. it has an AI integration programmed that assures security in your business.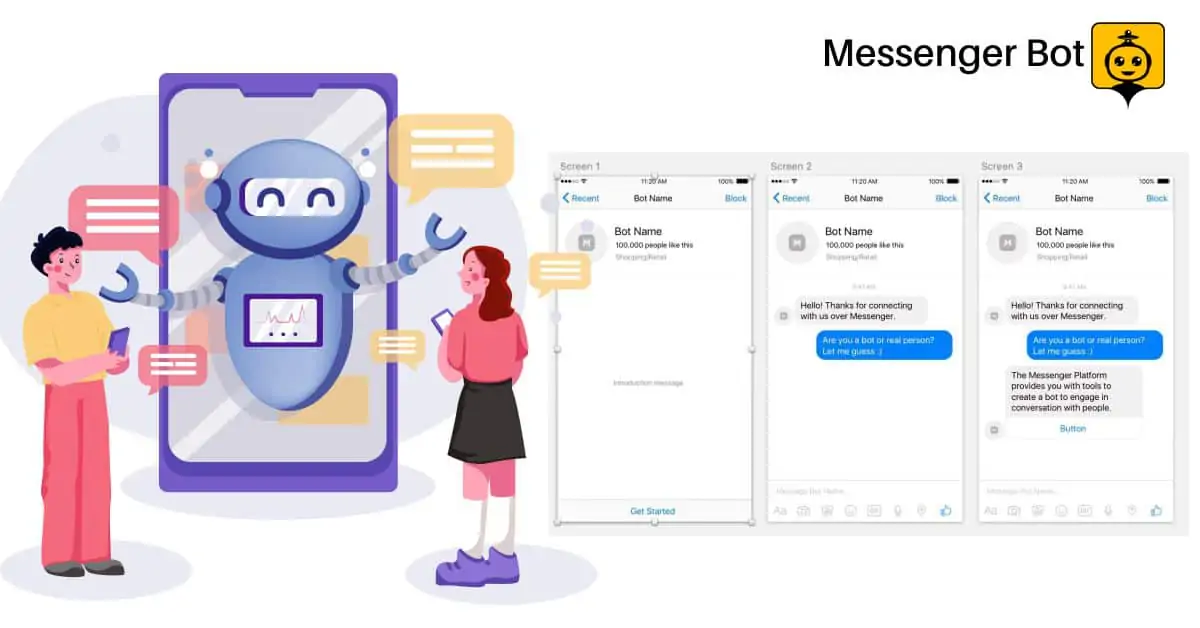 A messenger bot can be programmed to send a pre-defined message in response to any entered text. it has functionality features like:
Respond to messages in a conversation with the text, emojis, or pictures.

Handle the chatbot's logic and rules within the conversation.

Receive messages and handle them accordingly.
Messenger bot is a great way to automate customer service requests, gather customer data, and formulate a service management strategy to increase productivity for the team organization.
Which is the better service management tool: Salesforce or ServiceNow or Messenger Bot?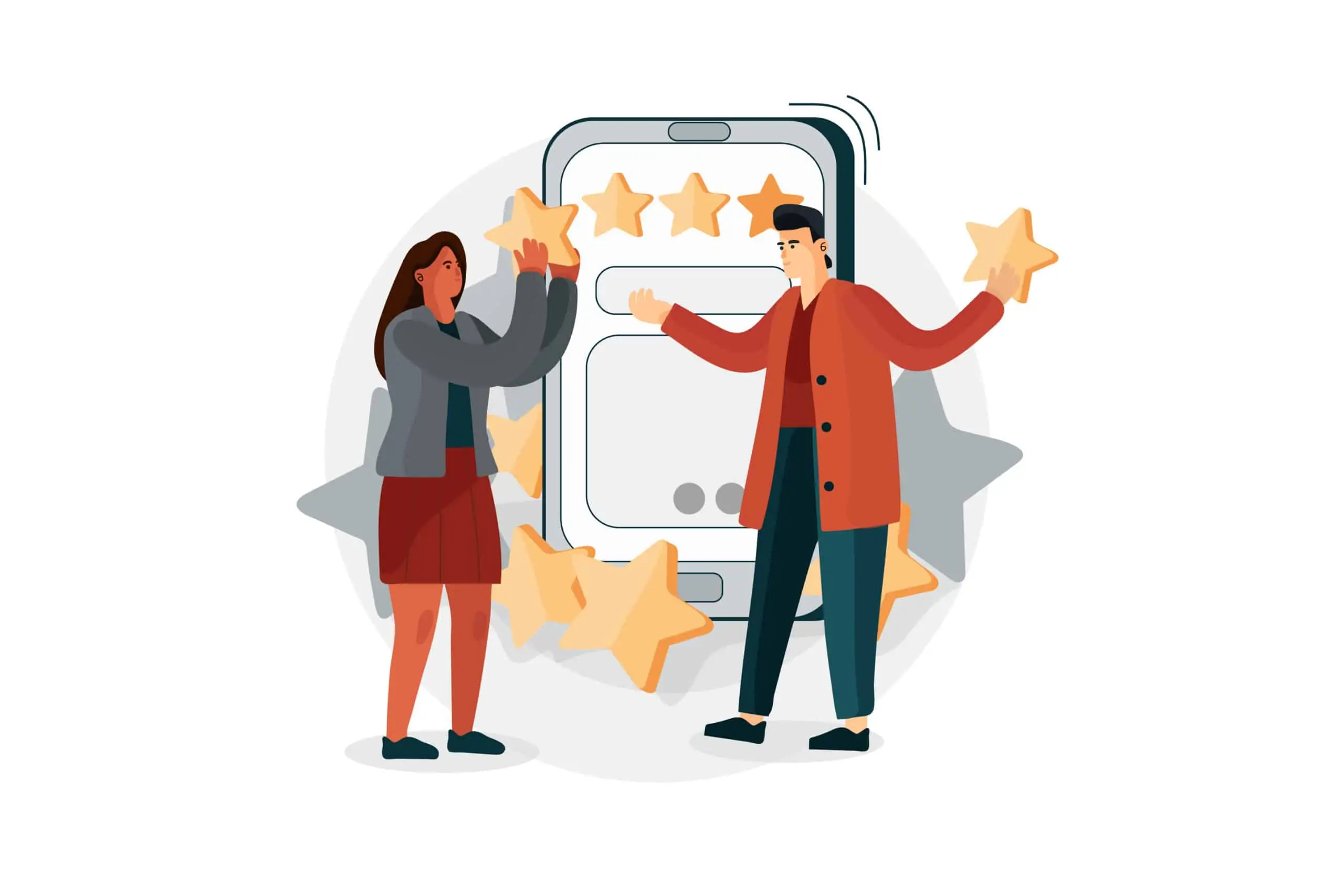 ServiceNow
User reviews for this service software are mostly positive. It has a lot of features but is not as user-friendly and fast to set up as Salesforce or Messenger Bot.
Real users of this software will have to pay a lot of money for the pricing. ServiceNow is not the best customer service management software out there, but it definitely has the most features. It is mostly used by big companies for their business needs.
Salesforce
It has positive user reviews for its customer service and software usability.
Salesforce service cloud makes customers satisfied because of its features.
The system also has a flexible customer interface.
One review said, "Salesforce is simply the best CRM system for salespeople."
However, another customer said that the system has a steep learning curve, which means some users might not be able to complete their tasks.
It is the perfect choice for small business owners who want to optimize their sales department and web-based platform!
Messenger Bot
Messenger Bot users are satisfied with its service management software. They said that it is easy to use and has good customer service. You can change the bot's settings as needed.
Messenger bot has functionality that users like, such as being able to create a new service request, change the status of an existing one, and track its progress.
Messenger Bot has the option of calling or email marketing for its CRM software.
Because of this, it gained multiple points for its solutions system.
Users are also satisfied with the chatbot for its customer service, where they can have a conversation!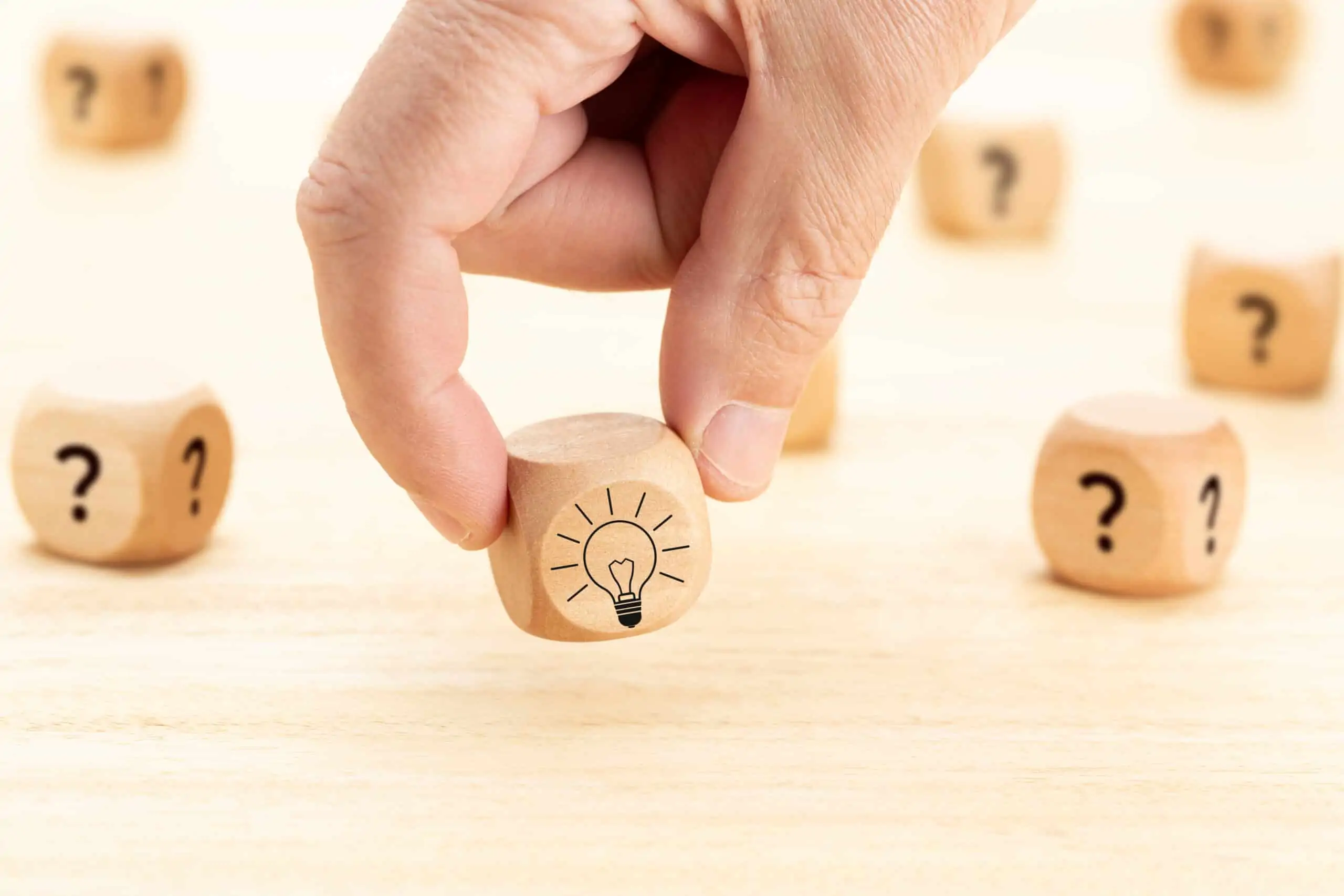 ServiceNow
ServiceNow is a great customer service management software that is mainly focused on the IT department. It has many different modules that are all good for IT, but not so much for the customer service department. ServiceNow can be difficult to learn and has a steep learning curve but is very powerful when it comes to customization.
It has an innovation like the self-service portal that makes an intuitive interface for the users that gives access to any platform components in the portal.
ServiceNow also has asset management that automates your IT asset lifecycle. It tracks the financial, contractual, and inventory details of hardware and devices as well as non-IT assets throughout their lifecycle.
Salesforce
Salesforce has Field Service Lightning (FSL) that enhances field service management by automation and integration of tasks for agents, dispatchers, and mobile employees.
An innovation that is worth considering is the Lightning Workflows, which are shortened and simplified versions of complex work processes.
Salesforce DMP is a data management platform that compiles information from its own and external sources to create detailed user profiles.
Messenger Bot
Messenger Bot's innovation has to do with its customer service features that are now being used by a lot of companies for customer relations.
It's an artificial intelligence-driven chatbot that can be used in CRM platforms and customer solutions that enhance customer services at the same time with data management.
Customer support
Salesforce and ServiceNow as well as Messenger Bot are great CRM service management tools that improve field values for the rest of HTTPS for all the web-based app building out there. Good for self-service portal websites to utilize for its customer's solutions like large enterprises or small businesses.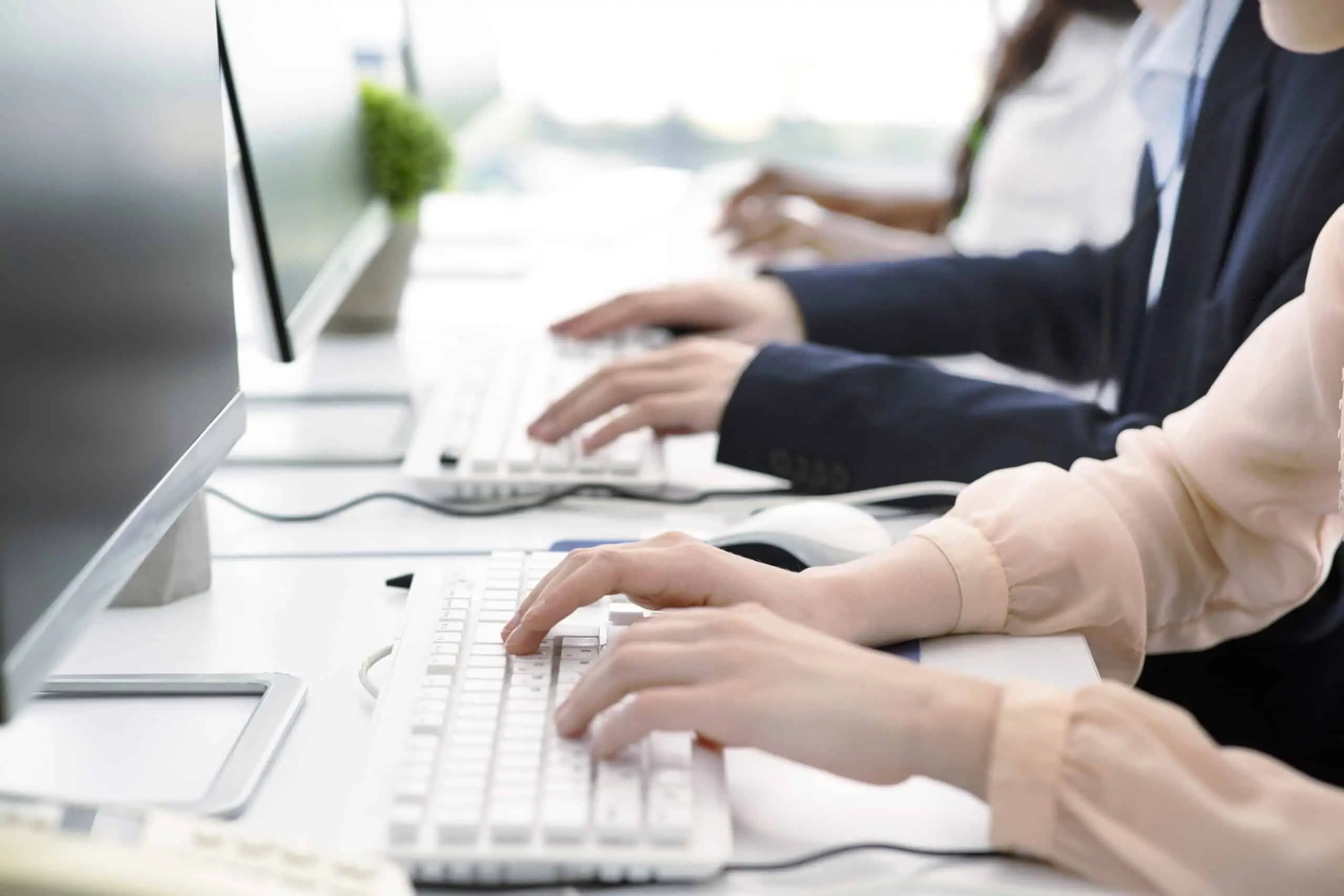 ServiceNow
ServiceNow has customer support that is helpful, but somehow less personal than the other two. The onboarding process for ServiceNow is much easier and lighter on small businesses. The customer support is not as personalized but it's always available.
Salesforce
Salesforce service cloud also does customer support. The customer support may not be the best, but it's very personalized.
Salesforce has an outstanding and easy onboarding process that makes moving to the system relatively easy.
Salesforce is great at giving customer support to their clients and is always available for them via phone or by email.
Messenger Bot
Messenger Bot has customer services that give access to an organization's management data solutions.
It can be integrated with other software to help it work on a company's website.
Messenger Bot is great at giving customer service and can be personalized.
It can handle company organization solutions for the support team, too!
Servicenow vs Salesforce vs Messenger Bot Pricing comparison
ServiceNow Pricing
ServiceNow pricing may start at $30,000/year for the Standard ITSM package for a 200-employee company and $55,000/year for the Professional one for the company with 15,000+ employees.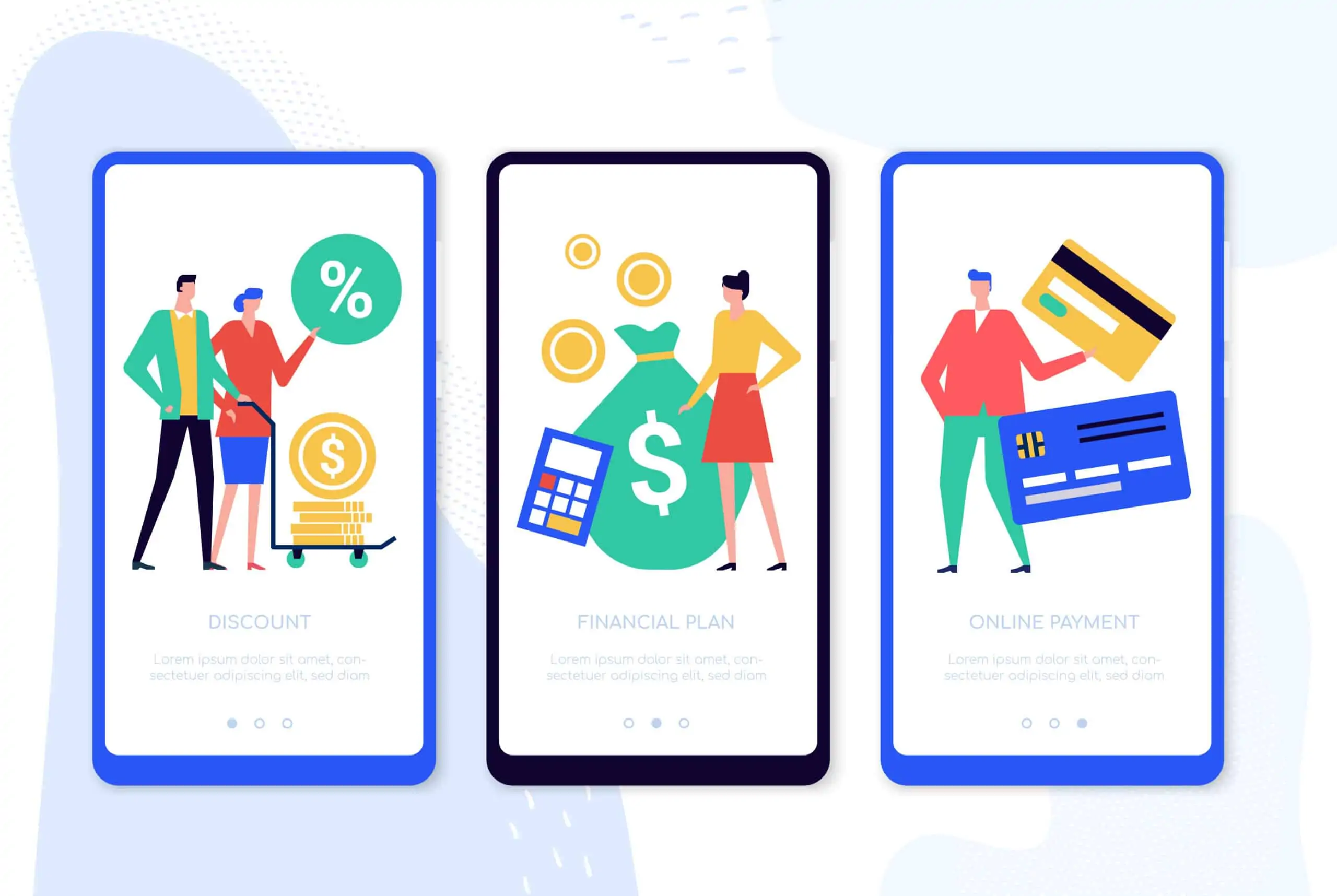 Salesforce Pricing
Salesforce has 4 pricing plans, which are the following;
$ 25 USD/user/month. All-in-one sales and support app.
$ 75 USD/user/month. Complete CRM for any size team.
$ 150 USD/user/month. Deeply customizable sales CRM for your business.
$ 300 USD/user/month. Unlimited CRM power and support.
Messenger Bot Pricing
Messenger Bot pricing is affordable, perfect for small businesses and start-ups.
It has advantages for starting business owners that want to automate their websites.
Messenger Bot Premium is $4.99 for the first 30 days and $9.99/30 days for the succeeding months.
It also has a free trial that you can explore and see if its features can cater to your business needs!
ServiceNow CSM vs. Salesforce CSM vs Messenger Bot CSM
Salesforce is very easy to use for data access and data input. Salesforce data management platform can be used to manage data and integrate with other systems. Salesforce DMP is a data management platform that can be used to do some of the work.
Salesforce DMP is a marketing automation tool with analytics & data dashboards from Salesforce products. Salesforce sales cloud is a SaaS suite that is easy to use and can be used for automating many of the tasks.
It offers a broad range of functionality, covering sales force automation, marketing automation, service management software integration as well as customer relationship management (CRM).
ServiceNow is designed for large enterprises that need complex configuration capabilities but are still looking for an easy-to-use interface. It has a positive user review.
Both Salesforce and ServiceNow are not suitable enough for medium-sized businesses.
Messenger bot, on the other hand, has a powerful chat interface and is quite easy to use.
Its user-friendly design means there are few restrictions for what business can use the service.
Which is better: ServiceNow vs Salesforce vs Messenger Bot
Overall conclusion
Now that you've read the information stated above, you can already choose the right software that is in your favor.
Web-based business needs management for customer's management services so choosing the right CSM software is essential to meet your business goals.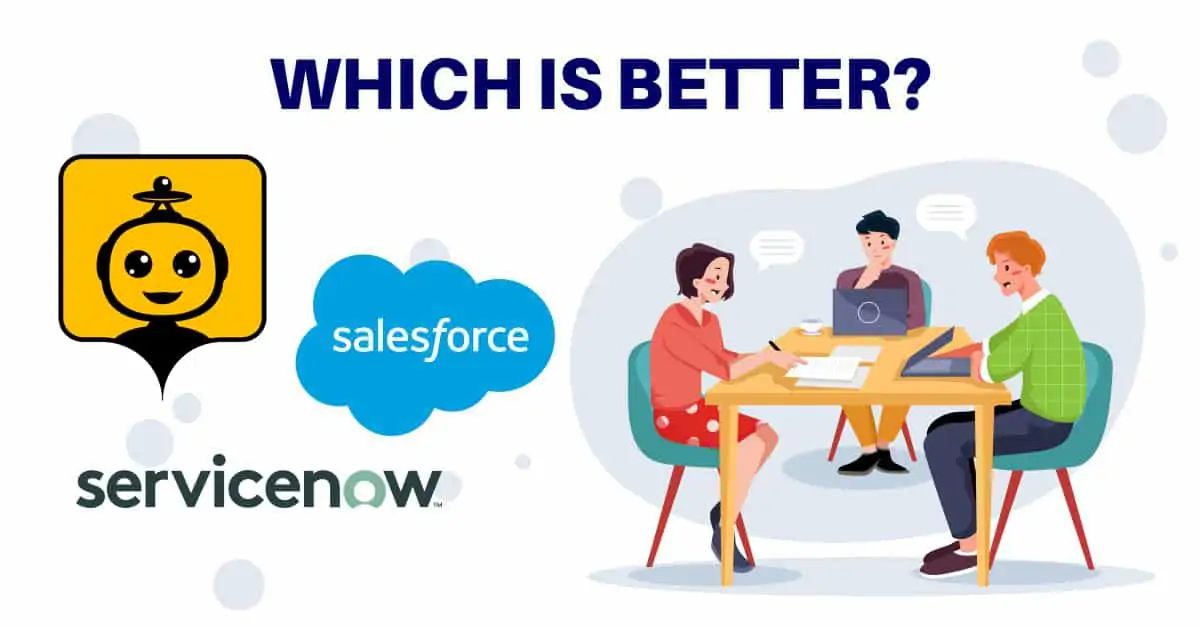 Salesforce and ServiceNow as well as Messenger Bot are good for customer solutions services.
Choose Salesforce for large enterprises or ServiceNow for medium enterprises.
The Messenger Bot is the best software when it comes to small businesses because of its cost-effectiveness and high precision in solving customers' problems.
You can visit their official sites by taping this link:
Now you choose the right software for you that can help you grow your business!