If you are a small business owner, the choice of a CRM solution can be difficult. And it's not just about choosing between Salesforce, Dynamics, or Messenger Bots! There are many different factors to consider when making this decision.
Choosing CRM software is important for business growth.
This blog post will help you make an informed decision and choose the right CRM for your company by comparing these three options and highlighting their strengths and weaknesses.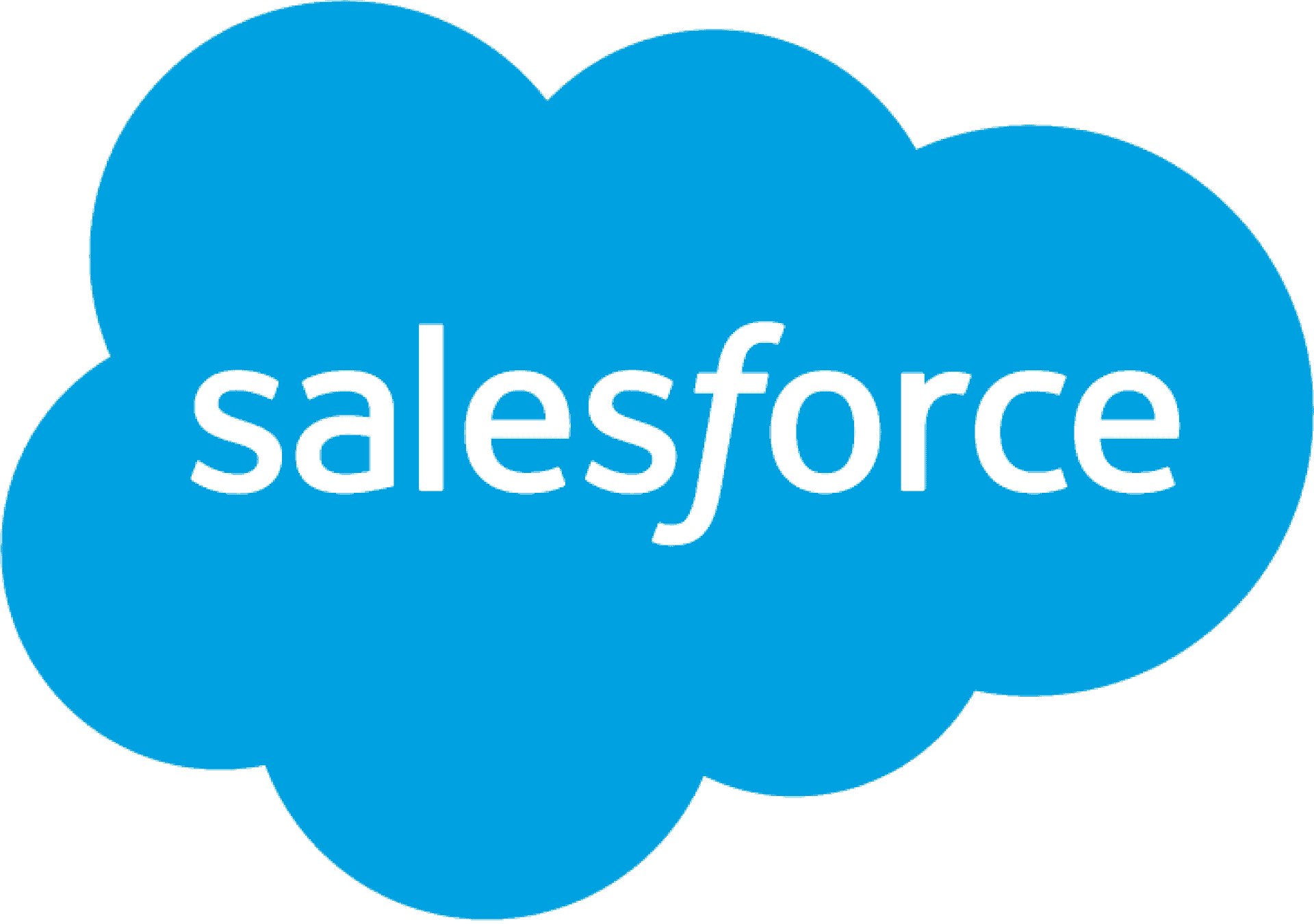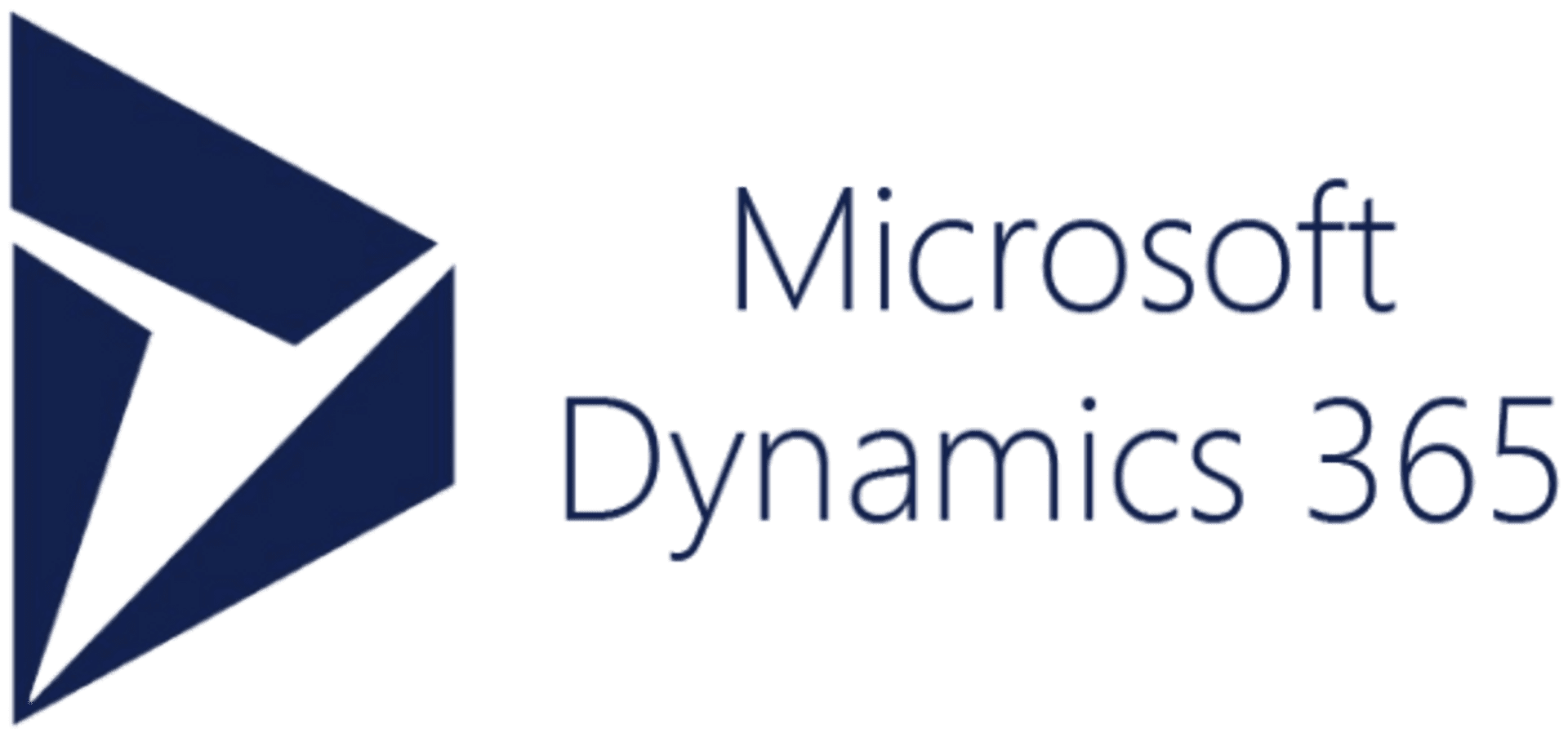 Which is better Salesforce or Microsoft Dynamics?
Because there are lots of CRM tools, the CRM market has been very competitive. Salesforce and Microsoft Dynamics are two of the biggest players. If you're not sure which CRM solution is right for you, there are a few things to consider:
Salesforce's strength is its customer service features like lead scoring and email alerts as well as its ability to integrate with other programs, such as Box or Dropbox. Salesforce also has an extremely robust mobile app that includes offline access so your sales team can take notes during meetings on the go without worrying about data connection quality issues. It also offers "Advisory Boards" where users can post questions related to product use, business strategy, marketing campaigns, etc., and receive feedback from Salesforce experts.
Microsoft Dynamics, on the other hand, offers a lot of different features for specific use cases like marketing campaigns and product management. It also provides strong analytics tools that can help you track your KPIs from team to team over time so you know which groups are performing well or struggling with certain tasks.
Alongside those differences, there are some similarities between these two CRM solutions: both offer collaboration spaces for employees to work together in real-time (Salesforce calls this "Chat") and they allow users to create custom fields for each user account that trigger notifications when specified conditions occur such as the number of days passed since an opportunity was opened or closed without follow up email sent out.
The last thing worth mentioning is that both of these CRM solutions are cloud-based, so there's no need to worry about server maintenance or installation.
Salesforce is a great option if you're looking for an all-inclusive CRM solution with lots of customer service features and the ability for employees to work together in real-time from anywhere on any device. Microsoft Dynamics may be better suited if your business needs more specialized tools like marketing campaign management and product planning that can help improve KPIs over time.
Ultimately, it comes down to what kind of company you have: do you want something flexible enough to grow as your company does? Or would you rather invest in one specific tool now that will meet all your needs today but then become obsolete when those needs change?
What is the difference between Dynamics 365 and Salesforce?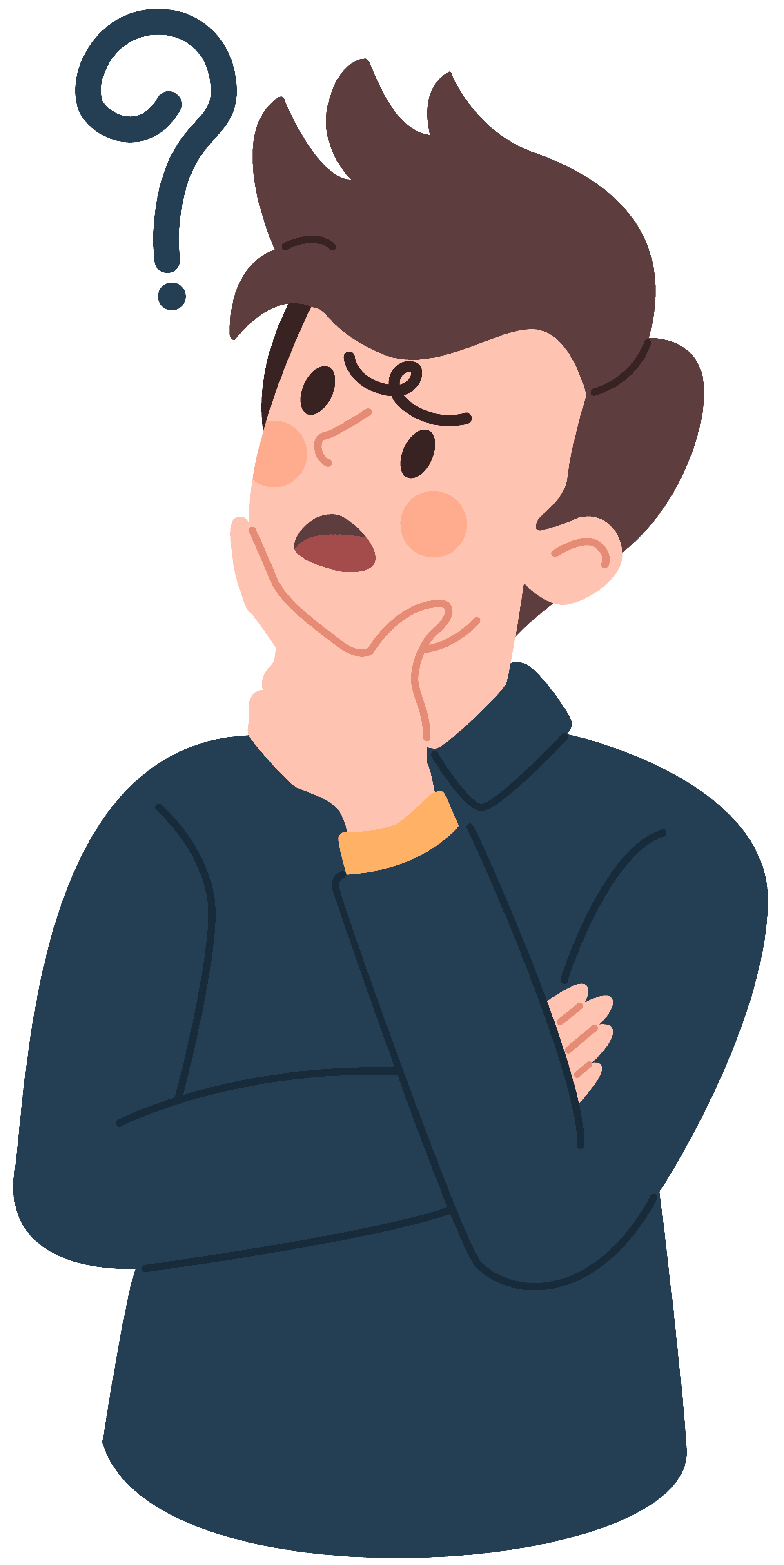 Dynamics 364 is an enterprise resource planning software. Salesforce is a CRM solution for sales teams and marketing professionals.
Dynamics 365 is a complete ERP solution, while Salesforce CRM only handles customer relationship management.
One of the main differences between Dynamics 365 and Salesforce is that Microsoft has invested in integrating their product with other enterprise-level applications like Office365.
Moreover, Dynamics 365 can help you analyze your customers deeper and identify leads in LinkedIn with their LinkedIn Sales Navigator to create Microsoft Relationship Sales.
Does Microsoft Dynamics CRM compete with Salesforce CRM?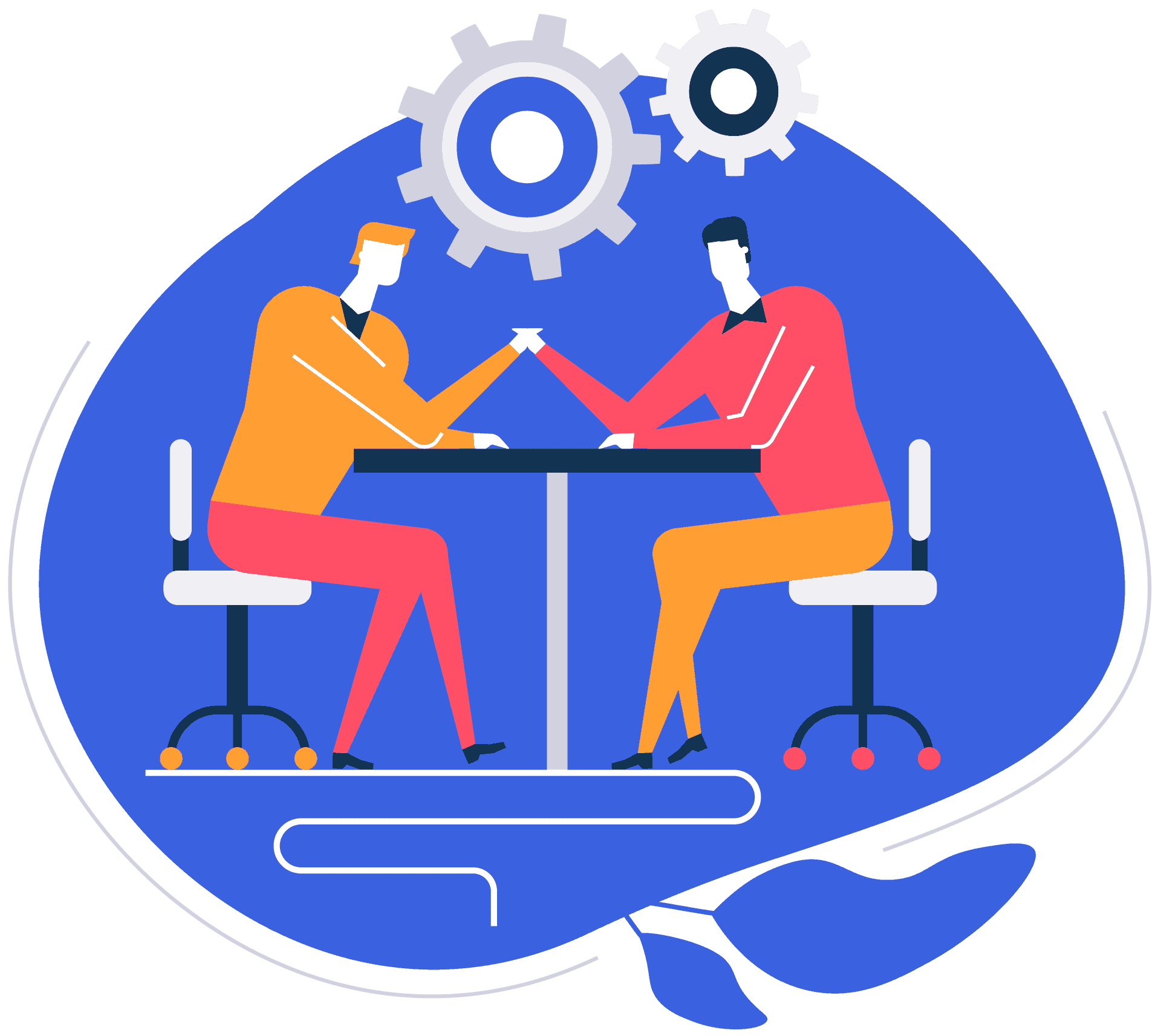 Microsoft Dynamics provides CRM services including sales and project service automation, field service automation, financial management, and analytics. Dynamics is often used for enterprise-level companies that have a complex customer database or want to provide services for their customers.
Salesforce CRM provides CRM services including sales, marketing, human resources, customer support, and social media integration. Salesforce has been around since 1999 which makes it the most established of all three options on this list with more than 28 million users worldwide (as of 2017).
Messenger Bot solutions are relatively new in comparison but offer many advantages compared to traditional software installation such as lower costs because there's no need for expensive equipment like servers or IT staff. Messenger bots also don't require continuous upgrades from the time-to-time meaning they're always running at peak performance.
Microsoft Dynamics is focused on CRM with integrations of other Microsoft tools and solutions. Dynamics CRM is also the most expensive option on this list with a cost of $60 per user, per month (as of 2017).
Salesforce CRM is focused on providing customer service and sales automation that can be used by any size company because it's made for everyone no matter what industry they're in or how big their company is. Salesforce has been around since 1999 which makes them more established than Microsoft Dynamics making them cheaper at $40 per user, per month as well.
Messenger Bot is relatively new but offer many advantages such as less need to invest in servers or IT staff, lower costs, always running at peak performance without upgrades needed throughout the years.
Who is Salesforce's biggest competitor?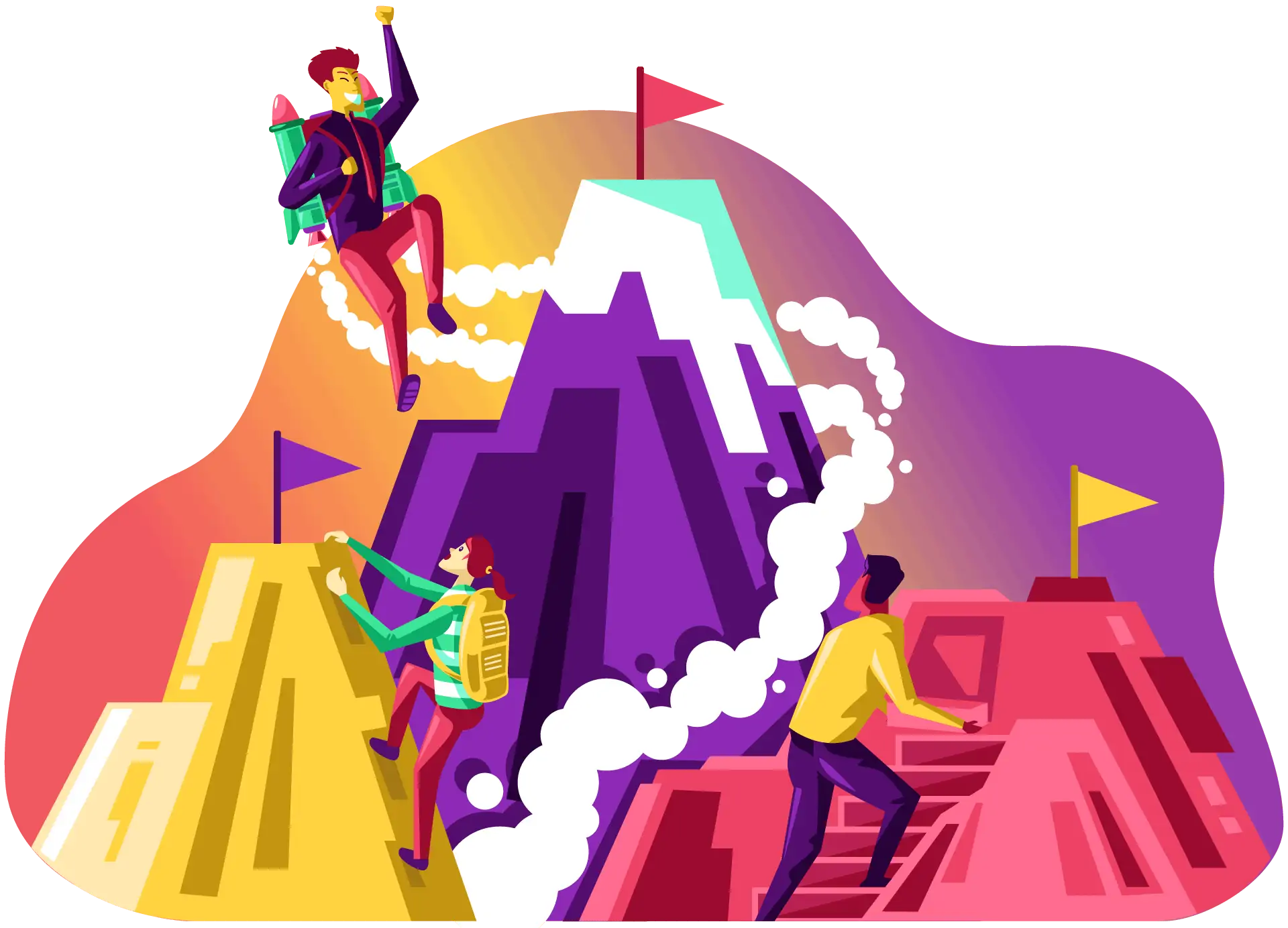 Salesforce's biggest competitors are Oracle, Amazon Web Services and Microsoft.
Microsoft has a more traditional CRM system that is not cloud-based but operates on Windows servers.
Oracle's product is called Siebel and their products are actual software programs rather than web applications that can be installed on the customer's computers or in the data center of their choice. They also have no freemium option like Salesforce does for small businesses with fewer than 50 employees.
Amazon Web Services competes through its AWS Enterprise offering which offers free usage to most customers who sign up for its paid tier options. It also competes by providing integration services into many other enterprise systems including SAP, Workday, and NetSuite among others while Salesforce provides this integration to only one other system, the Microsoft Dynamics 365 CRM.
All of these competitors have very different pricing models and licensing options that make sure they can offer a product for every type of customer. Amazon Web Services is priced at an hourly rate while Salesforce offers subscriptions at two tiers: Lite (with no enterprise capabilities) and Unlimited which includes all features available in salesforce's platform but with some gaps such as chatbots. Oracle has monthly fees based on how many users are in your organization whereas their competitor SAP charges by seat or user where you pay more per person who uses its software.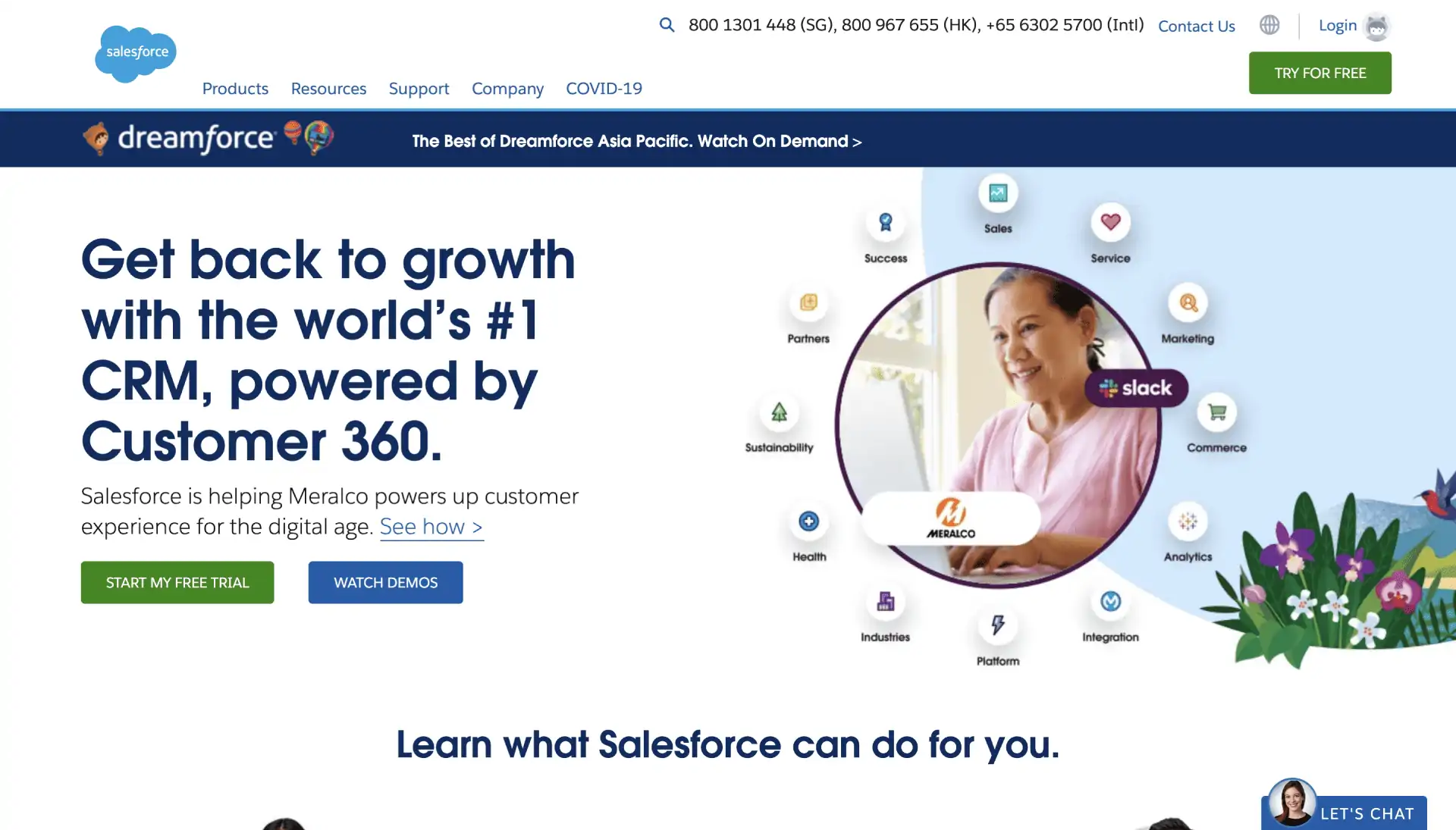 CRM tools like Salesforce offer a clean and modern user interface that is intuitive to use. They have a user-friendly design with screens that are easy to navigate. Salesforce users can customize the layout of their screens to fit their needs.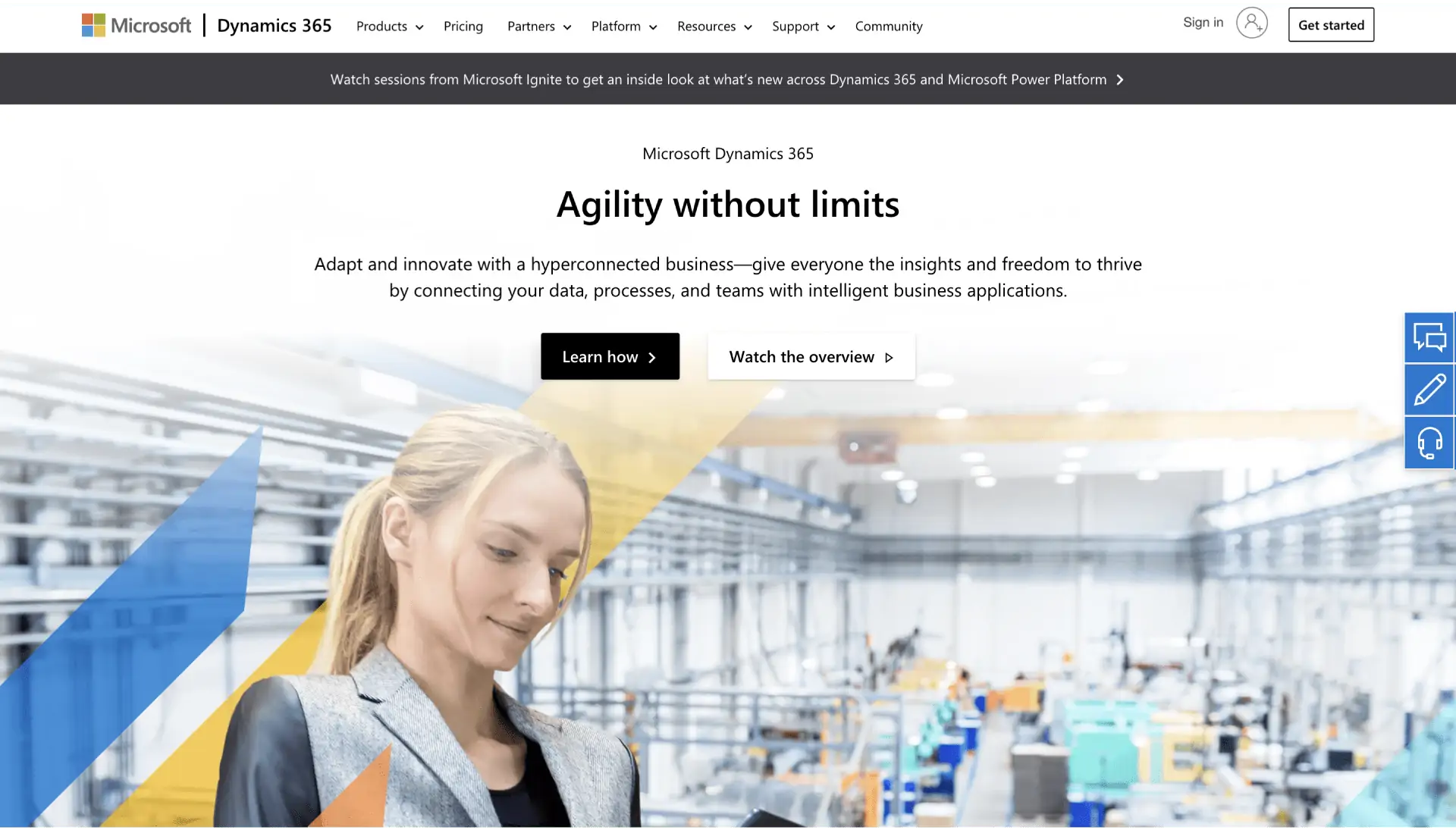 The Microsoft Dynamics solutions have an enhanced drag-and-drop UI with easy navigation, allowing users to quickly access the information they need from anywhere in the system without having to go deep into submenus for different data.
Microsoft Dynamics CRM has an interface that is not as intuitive and clean as Salesforce, but it does offer extensive features for customizing the software according to your needs. Microsoft Dynamics CRM can be somewhat confusing at first because there are so many different sections of the program you need access to in order to find what you want or need.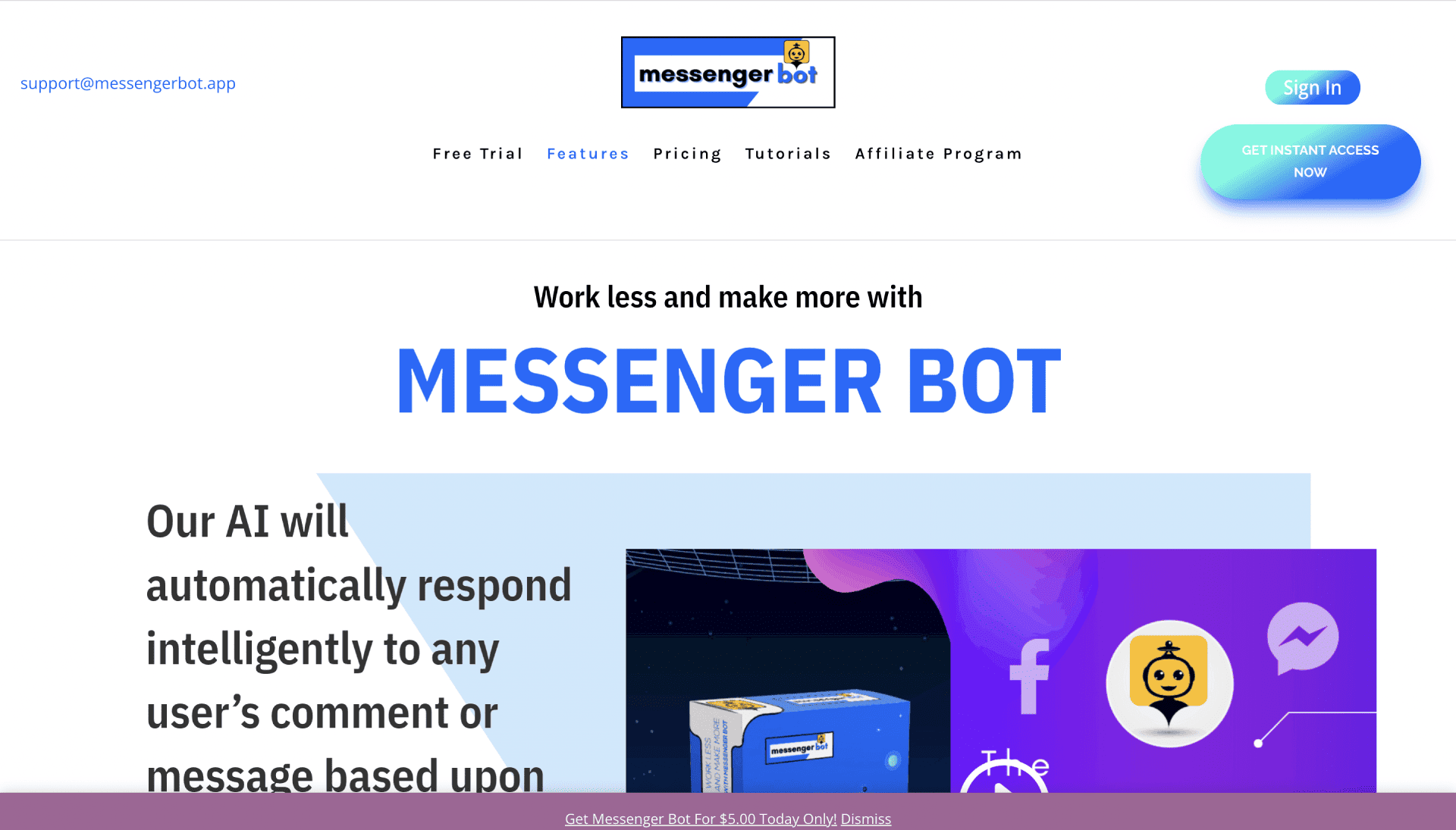 In contrast, Messenger Bots are designed with minimum functionality so the chatbot can be used as just one feature of your larger app. This low level of features allows them to have a simple design focused on conversational AI-powered by artificial intelligence technology like machine learning algorithms or natural language processing systems (NLP), which helps increase customer service efficiency through less time spent typing out replies manually or looking up answers online.
Messenger Bots are easy to use, and the user interface is designed for people who may not have a lot of experience with CRM software. They are usually very intuitive and their navigation options make it quick to find what you're looking for among your contacts or accounts within Messenger Bot. The "home" screen displays all features in one place (depending on which account you're logged into), so there's no need to go deep into menus as Microsoft Dynamics CRM requires.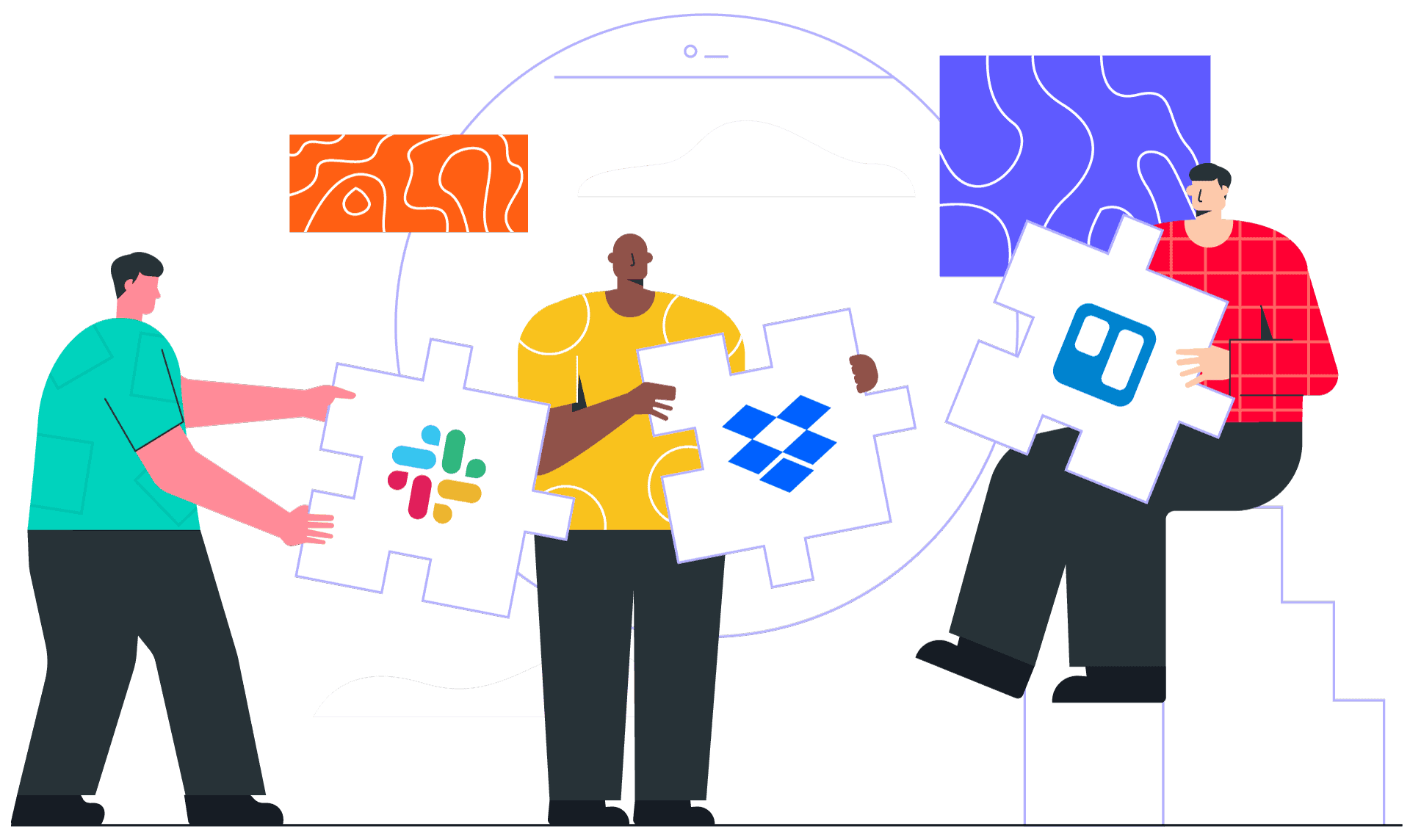 Integrations make up one of the most important parts of a customer relationship management software solution because they allow data related to clients and leads from various sources across different departments within your business.
Integrations are the most necessary tool to have in your CRM. It is what will make you stand out from all of the other companies that are struggling with manual workflows and long email chains to accomplish basic tasks such as sharing important updates, assigning follow-ups, or setting up meetings.
Salesforce has over 150 integrations with other software providers such as Google Drive, Slack, Dropbox, and Box; however, it does not provide a built-in email inbox or scheduling functionality. There are also no mobile apps available at all for sales professionals but they do offer robust customer support options that come in handy when you're working remotely from another country.
Your company's data can be integrated with Microsoft Dynamics through an API connection (though Premier and Enterprise editions provide more functionality). The integration allows for a seamless flow between process automation on both ends — for example: if there's a change made to an account record within Dynamics NAV, this information would automatically update Salesforce via the integration without any action required by either party.
Dynamics currently offers around 100 different integrations with other software providers such as Adobe, Google Drive, and Dropbox.
The integration options for Messenger are limited to Facebook itself but this is a major selling point of the service: you can speak with your customers in real-time without having to leave the desktop or mobile app that they're already using; plus it's easy to deploy since it's available via an automated platform (i.e., Zapier). As well, there are no add-on fees like other CRM solutions might charge — instead, all features come standard with Messenger.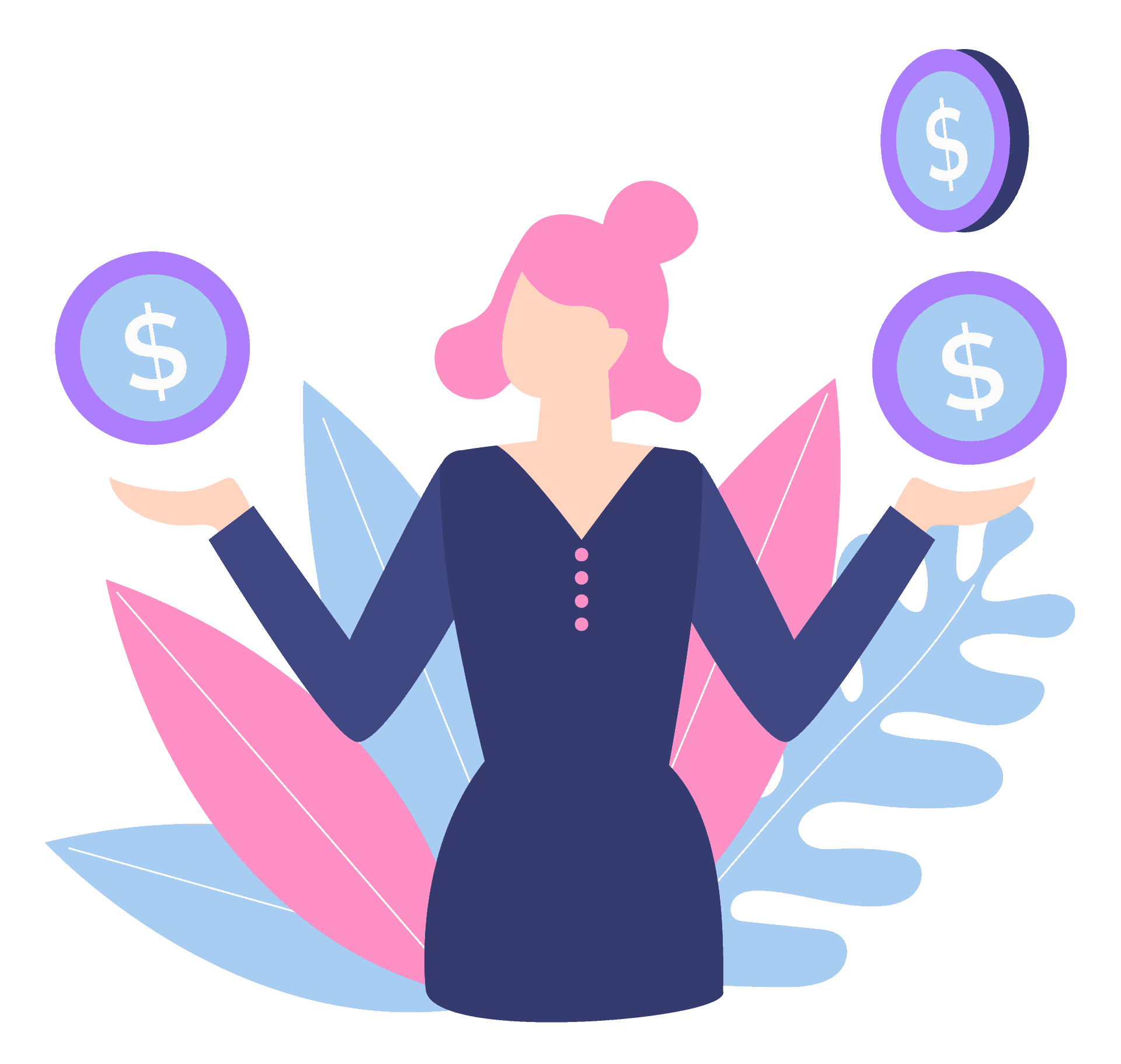 Salesforce has four products including the Salesforce Sales Cloud, Marketing Cloud, Service Cloud, and Salesforce Platform.
The Salesforce platform offers a CRM solution that is comprehensive and has various features such as in-context data capture, lead scoring, predictive analytics, social selling tools, role-based access permissions for security purposes. It also includes the ability to create custom apps on their AppExchange which eliminates the need to build your own software from scratch; plus it provides an end-to-end customer experience with its artificial intelligence (AI) capabilities like Einstein Analytics.
Salesforce pricing starts at as low as $25 per month for small businesses or you can pay annually upfront for 20% off — this gives you access to all of the products so there's no need to worry about paying extra fees when switching between them if necessary. The costs vary depending on what plan you're on.
Microsoft Dynamics 365 is a suite of applications that includes CRM, ERP, and analytics. The pricing is as follows:
Sales Professional – $65/user/month for first Dynamics app; $20/user/month for subsequent qualifying Dynamics app
Sales Enterprise – $95/user/month for the first Dynamics app; $20/user/month for subsequent qualifying Dynamics app
Sales Premium – $135/user/month
Microsoft Relationship Sales – $162/user/month
The Messenger bot doesn't require any software or downloads so it's easy to get started.
Messenger Bots pricing starts at $4.99 on the first 30 days and $9.99 for the succeeding months which is considerably cheaper than other CRM options on this list. It it a great option for small businesses who are just looking for basic functionality without any bells and whistles that would drive up their prices.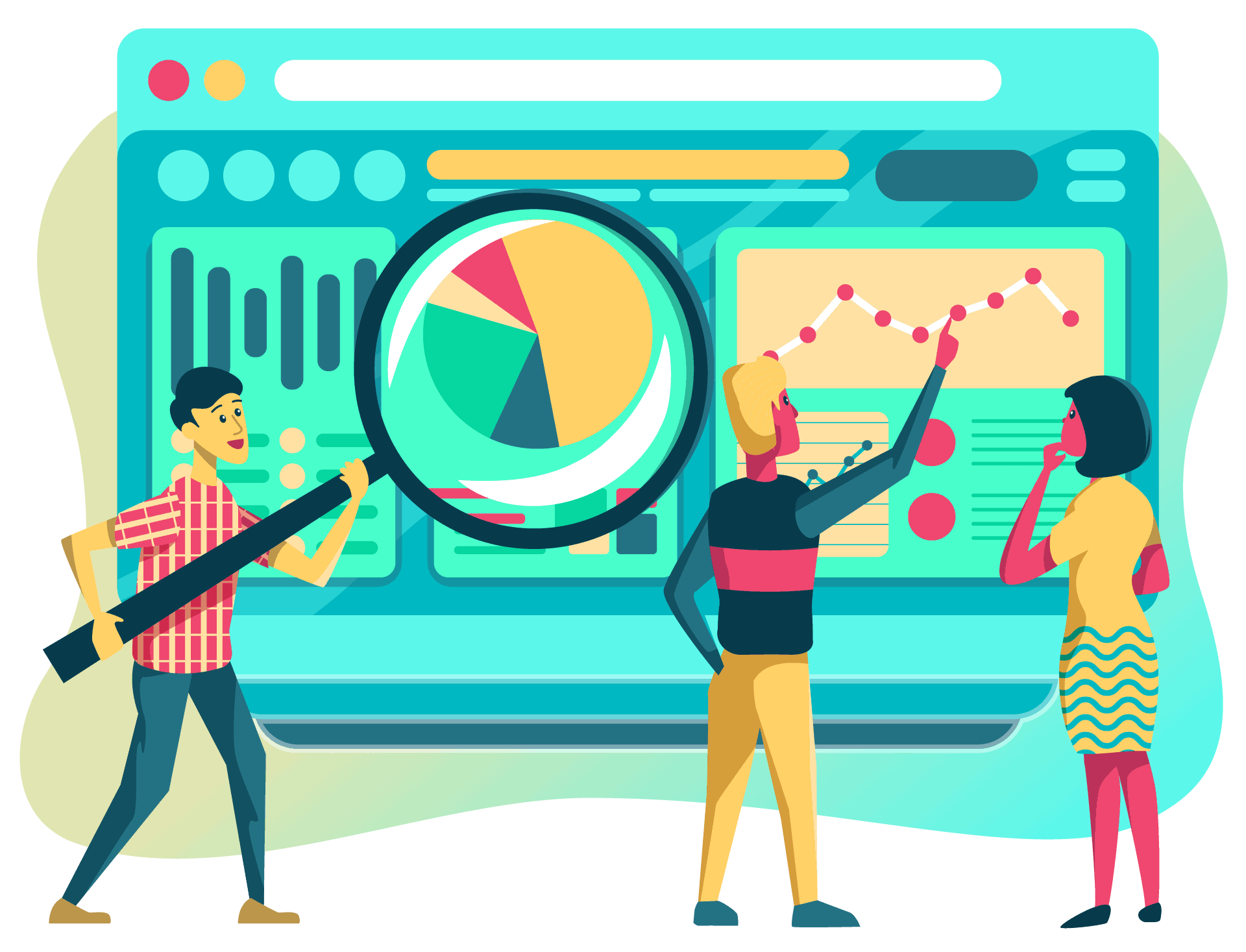 Salesforce offers Sales reports that track all leads generated during an interaction as well as detailed information about contacts such as demographics, social media activity, preferences (e.g., likes or dislikes), and how often they've been in touch before.
CRM systems are required to collect data about customers and their activities. Salesforce provides multiple reports for analyzing customer activity, including Account Reports, Contact Reports, Lead Reports, Opportunity Reports, and more than 40 other report types.
These are some of the analytics features that can be found in a CRM system:
-Customizable dashboard that displays key metrics on your screen with drag-and-drop functionality
-Various charts and graphs are available on contact or account level (e.g., pie chart)
Dynamics 365/CRM Online Analytics Features
Sales are not only concerned with what has happened but also what will happen next ‍—‌which means it needs tools to help predict future initiatives as well as create projections based on past activity. Dynamics 365 provides these tools with a suite of analytics features to help users predict future behavior and identify the best time to take action, based on past performance:
-Predictive analysis for forecasting potential outcomes ‍—‌based on what is happening now and in the recent past
-Forecast Risk score that alerts when there might be an issue or variance from the projected outcome
Messenger Bot Analytics Features
With Messenger Bot, customers can also ask questions about your products and services without having to leave a Facebook messenger. This interactive experience creates more opportunities for engagement as well as increased conversion rates since it's much easier than navigating through another website or app. Plus, the bot is always available (24/hrs), which is more convenient than calling customer service at the right time.
You can easily monitor your subscribers and how your campaigns are performing with Messenger Bot.
There are many different CRM systems available, but each has a unique set of features and analytics to suit different needs ‍—‌determining which is best for you will depend on what you're looking to achieve with your business.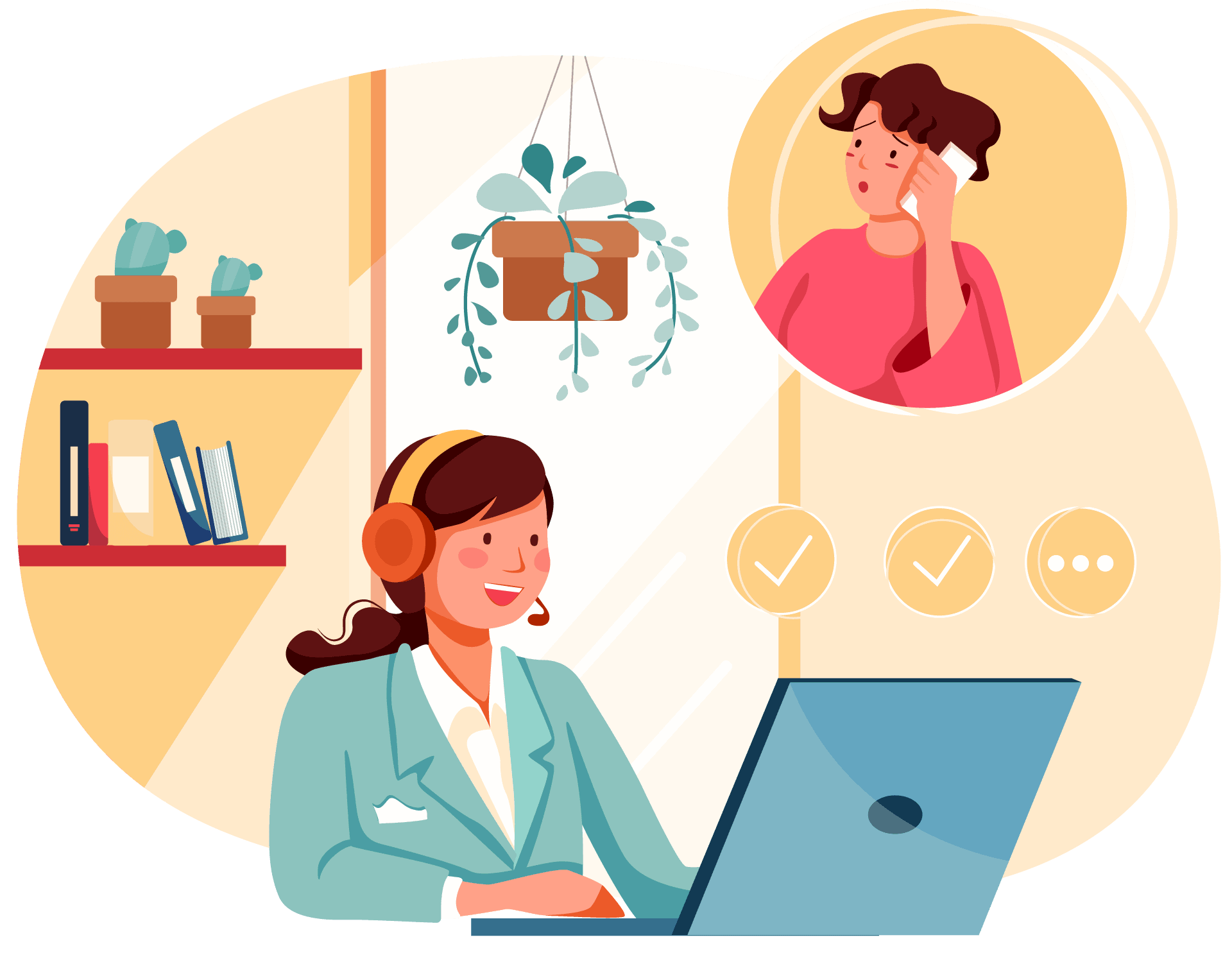 Small business owners and sales managers should consider how responsive a customer service of a provider.
if you are a paying customer then they will have your back and offer some of the best customer service in the industry.
They also provide live chat on their website to help answer questions fast or update them about any current bugs that may be affecting salesforce customers.
You can easily email or call Microsoft Dynamics Customer Service, which is available 24 hours a day and has representatives who speak English, Spanish, German and French languages fluently.
Chatbots are easy to use without having to wait on hold for someone at the other end of the line; chats take up less time than phone calls while still being just as effective.
Keeping in mind any of the support you need to work with your CRM, determine which CRM is best for you.
Salesforce offers many different features that make it a top choice among small businesses and sales managers; however, they are more difficult to get into contact with if there's ever an issue. Dynamics 365 has customer service available day and night but may not be as proficient at handling questions due to language barriers (which can also depend on the region). Messenger Bots offer easy access without having to wait on hold or talk over the phone, making them perfect for those who have short attention spans or little time while still being just as effective as calling someone directly.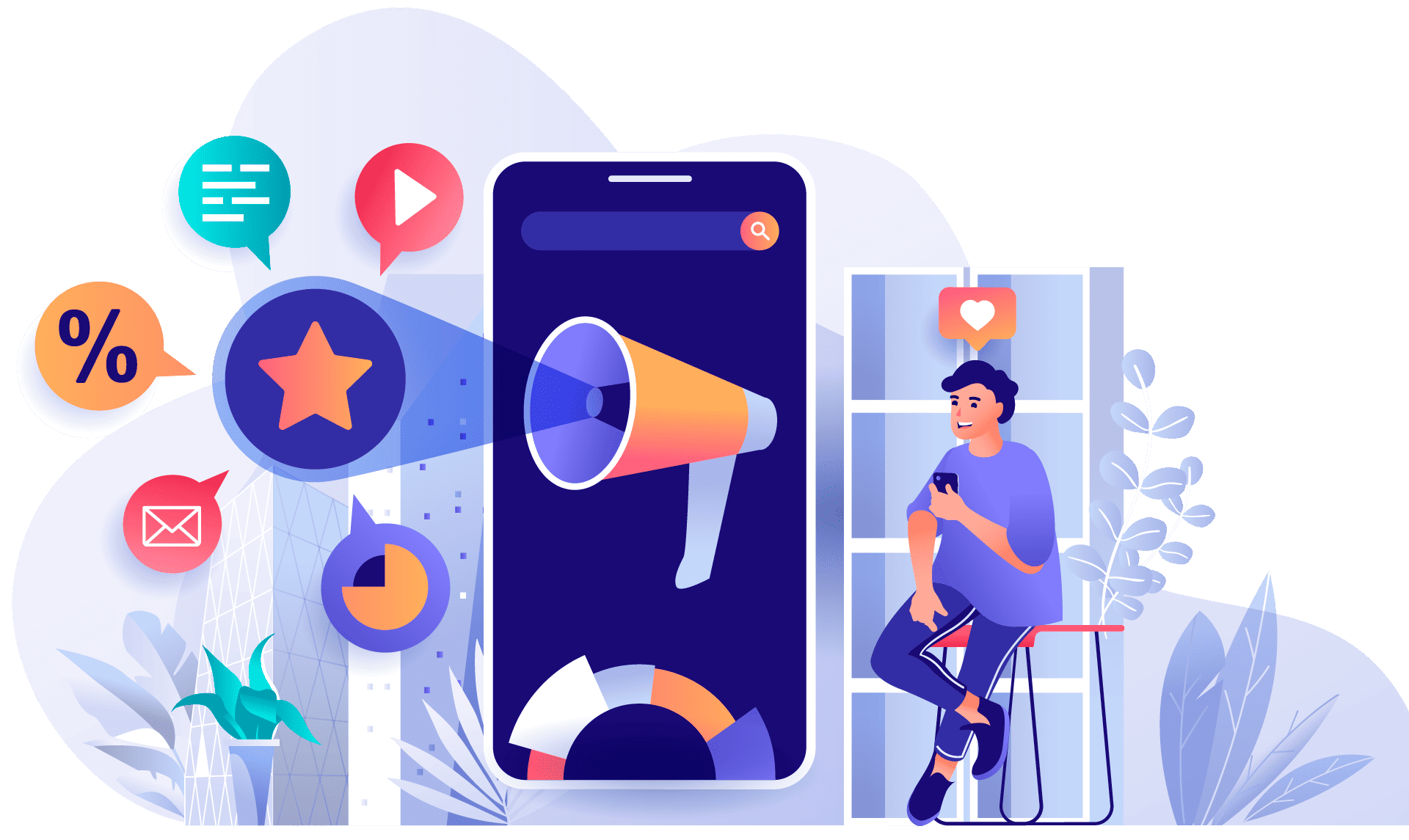 Marketing automation software helps you manage your social media, email marketing campaigns, and other digital marketing efforts.
Salesforce Analytics allows marketers to analyze data from their Salesforce accounts or any third-party app using their Application Programming Interface (API) for real-time insights that help inform decisions at the moment.
Marketing is one of the eight functional applications within Dynamics 365 that lets users record customer interactions with sales materials such as web pages, emails, promotions, and events – including when prospects are contacted by phone or fax.
With a Messenger bot, it's easy to set up automated messages without having to rely on expensive programs like Hootsuite or Sprout Social where you have limited control over the content and frequency of messages.
Microsoft Dynamics vs Salesforce vs Messenger Bot: Which is good for your business?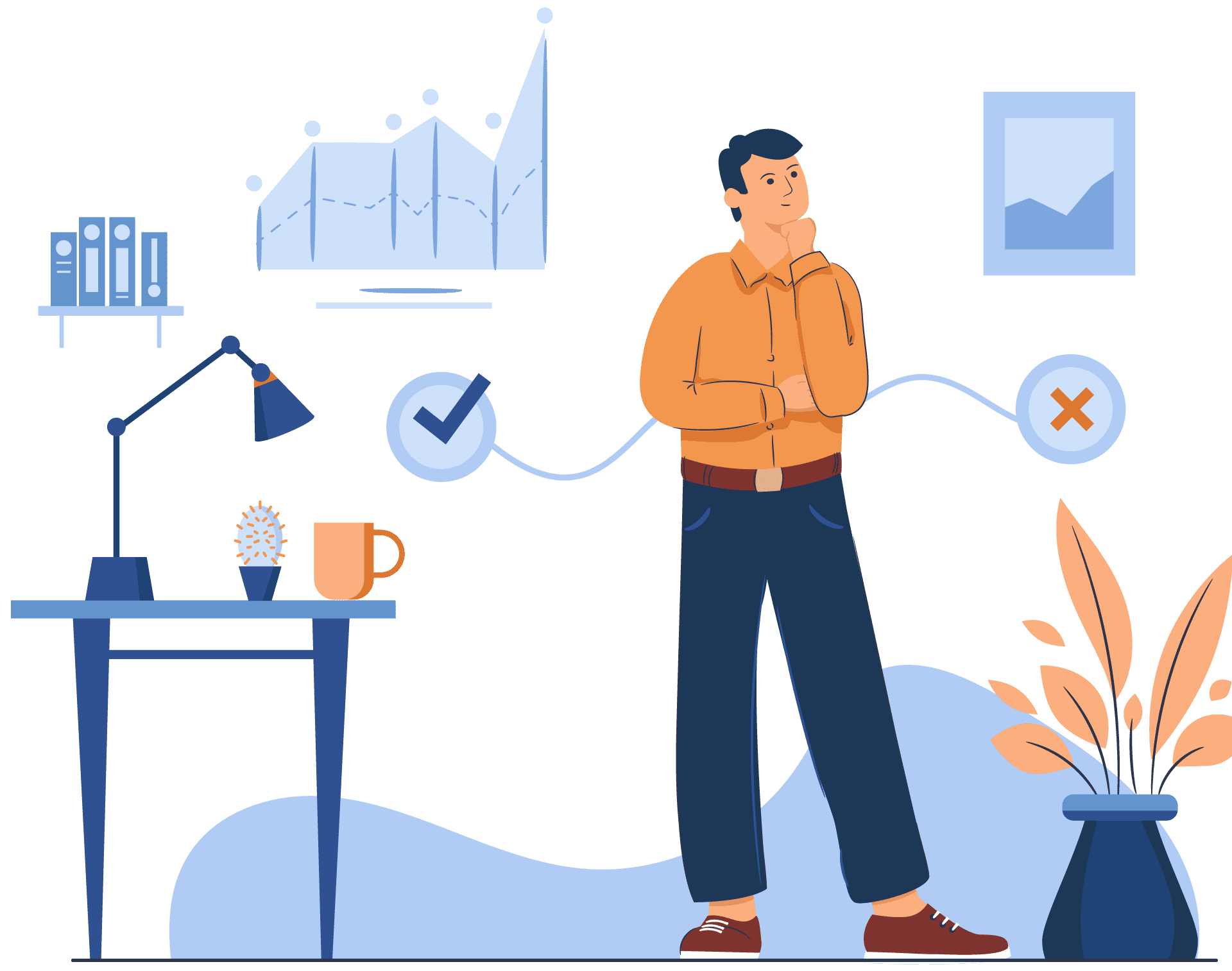 The best CRM software is the one that fits your needs and budget. Salesforce is a popular option for businesses in need of an enterprise-level CRM solution, but it's not the only choice out there. Microsoft Dynamics 365 has also been around since 1974, with its newest iteration tailored to modern business models–including AI integration and Office365 compatibility. Messenger Bot can provide you with full service without needing to have employees spend time on tasks like data entry or cataloging inventory changes.
The answer depends on what your company needs are and how much money you're willing to invest into this type of system!
Start for free today with Messenger Bot!