Customer engagement is one of the most important components in any company. It's what keeps your customers coming back for more, and it's how you establish a connection with them. If you're looking for new customer engagement tools to help engage your clients, then this blog post will be just what you're looking for! We'll go over three companies that offer great customer engagement tools: Zoho, Odoo, and Messenger Bot.
What is Customer Relationship Management?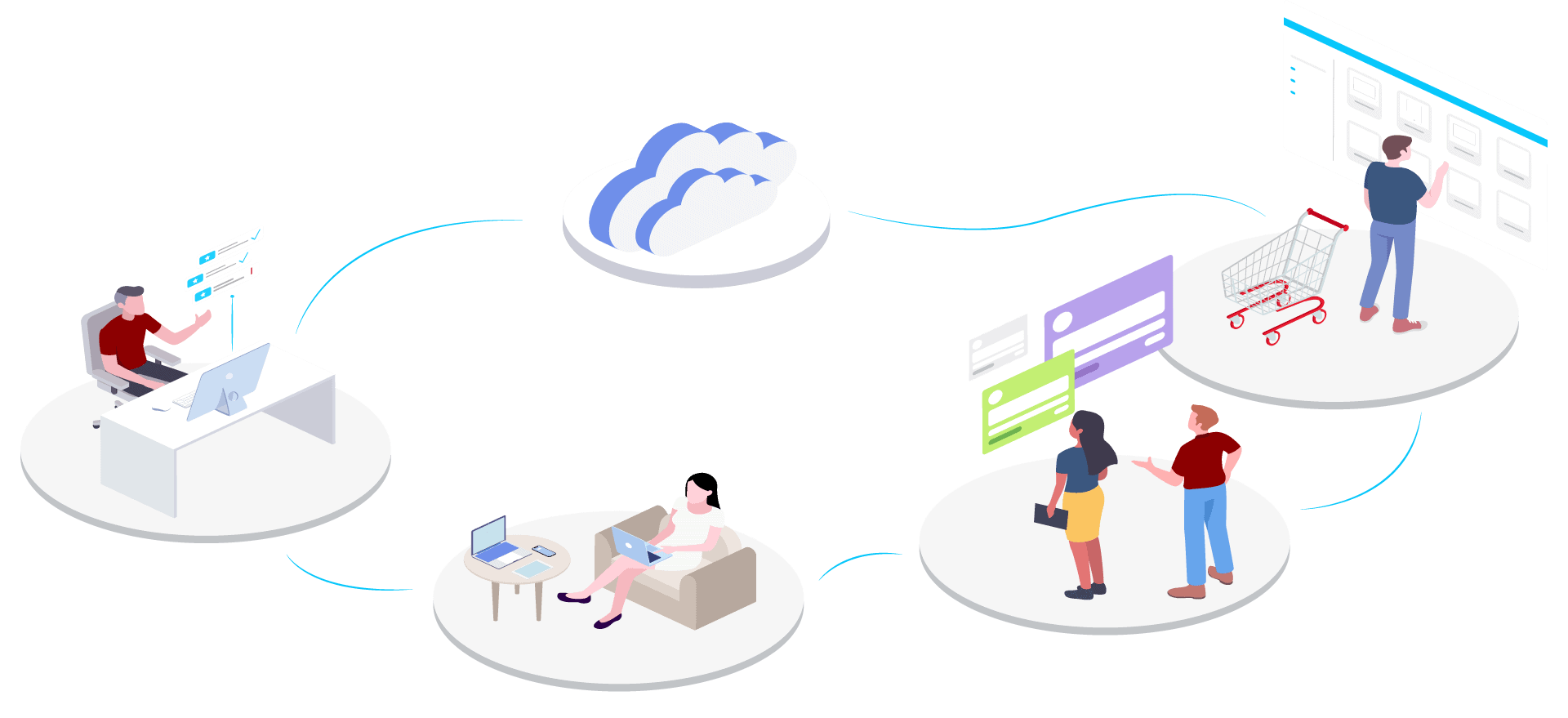 Customer relationship management (CRM) is the practice of managing a company's relationship with current and potential customers. It can include tasks such as organizing sales contacts, tracking customer service issues, or even email marketing campaigns that target specific customers based on their contact history with your brand. These actions help companies stay in touch with clients so they are aware of any new products offered, any updated information, or even special offers. CRM also helps companies track their customers' habits to figure out how they are engaging with the brand so that brands can make better business decisions in the future.
Before we compare the CRM tools, let's first get to know them.

Zoho CRM provides business owners with top-notch tools to manage their customer relationships in one place. It is a comprehensive solution that allows you to track all your leads, deals, and opportunities along with managing the entire sales pipeline.
Zoho CRM also has an extensive list of features like Lead Management, Contact Management, Opportunity Management, Campaigns & Activities, and Sales Performance Management.
Zoho's robust features empower businesses to maximize their sales efforts, increase revenue opportunities, and develop lasting customer relationships that lead to long-term profitability.
Odoo is an open-source business suite that provides you with a full range of features for managing your sales, marketing, and product data.
Odoo Online is packed with essential tools to help businesses run their entire operations from the web – without any need to download or install anything on local hardware. It enables users to manage leads, opportunities, quotes, and orders all from a single dashboard.
Odoo's features include Accounts & Contacts Management, Sales Quotes (Proposals), Orders & Invoicing, Purchase Orders, Product Catalogs, Price Lists, Inventory Tracking Tools, Business Automation Templates for Email Marketing Campaigns or Phone Calls with the Leads, etc., and much more.
Messenger Bot App is a chatbot that is used to communicate with customers. It allows businesses to automate customer service and marketing departments, as well as personalize the online shopping experience for their audiences by providing relevant information at each stage of the sales funnel.
It also helps companies build brand loyalty through automated services such as real-time tracking orders, 24/h support chat, and personalized customer service. The user can communicate with the company's Messenger Bot in a conversational format, which is more intuitive for users than traditional methods such as FAQs or manual navigation to create an automated interface that responds to questions or issues automatically.
Zoho vs Odoo vs Messenger Bot Features Comparison
Now that you know about the tools, let's compare their features.
Zoho and Odoo go head-to-head when it comes to CRM, while Messenger Bot is a different breed altogether. Let's find out more about each one of them: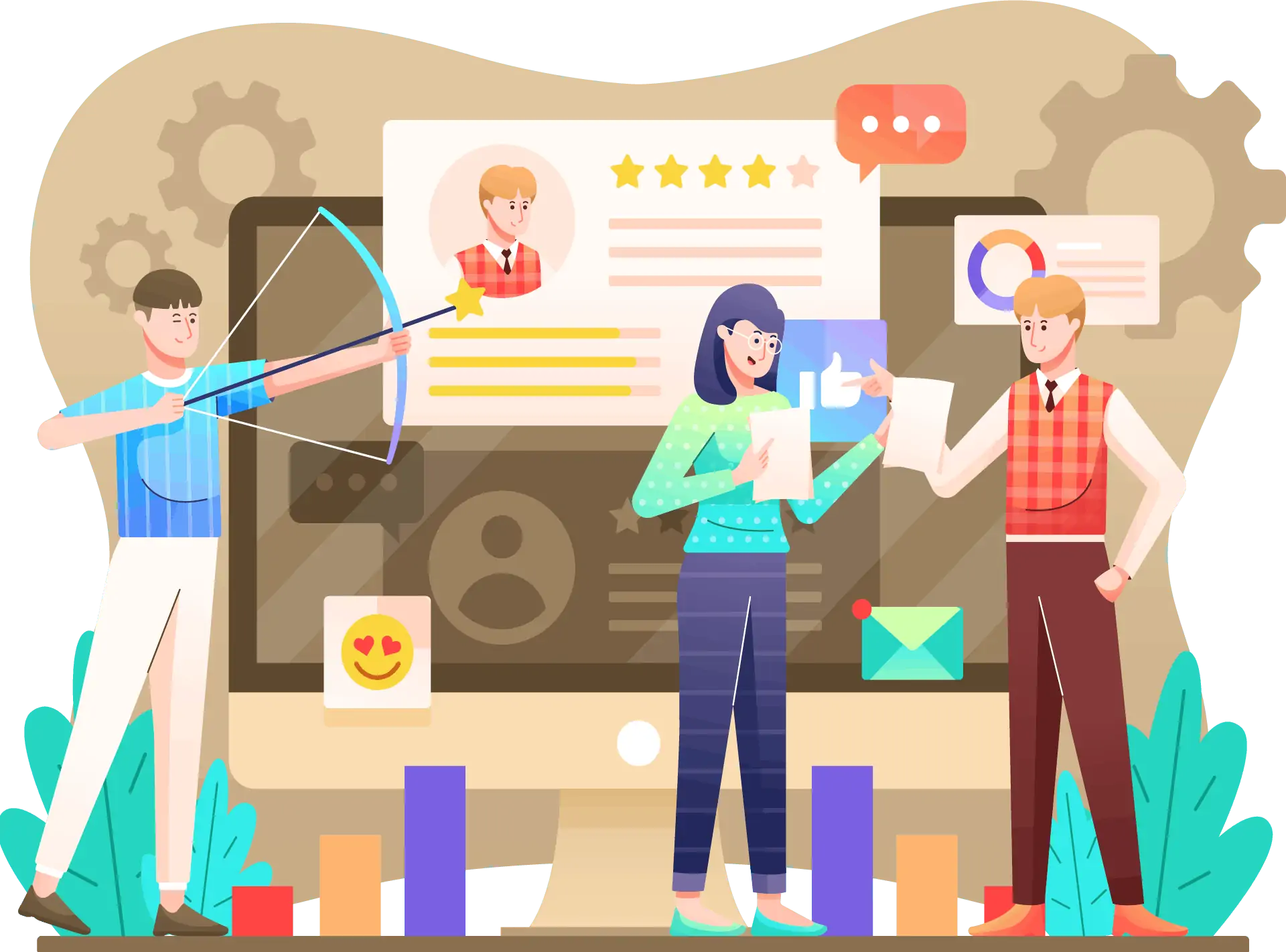 CRM is a key component of any business. Each company has its own requirements to fit its unique needs, and each CRM performs differently–there are no one-size-fits-all solutions for businesses.
Zoho CRM has a free plan that includes all the necessary tools for small businesses. There is no limit to the number of users, contacts, or even sessions allowed on this free plan. However, Zoho CRM does not provide any phone/chat support as part of its standard service since it was created exclusively as an online tool without requiring access from mobile devices.
Odoo CRM is an all-inclusive CRM solution that includes marketing tools and customer support. Odoo has a long list of features that are full-featured, including invoicing, time tracking, document management as well as advanced reporting. One strong point for Odoo's CRM is the integration with its other products such as accounting software or e-commerce software.
Messenger Bot is a relatively new tool that is taking the world by storm. Messenger Bot focuses on providing chat-based support and functions like an SMS service to answer customer questions in real-time. Customer engagement has never been easier with the implementation of Messenger Bot.
Overall, each of these tools has its own unique strengths and weaknesses, but all can be beneficial to your customer engagement strategy. Chatbots like Messenger Bot are great for immediate answers that cut down on wait time; Zoho CRM may not provide as many features, but its unlimited free plan is an attractive option; Odoo provides more advanced reporting capabilities with many integrations. All three of these tools provide some form of CRM, and it is up to you as a business owner to determine which one best suits your needs.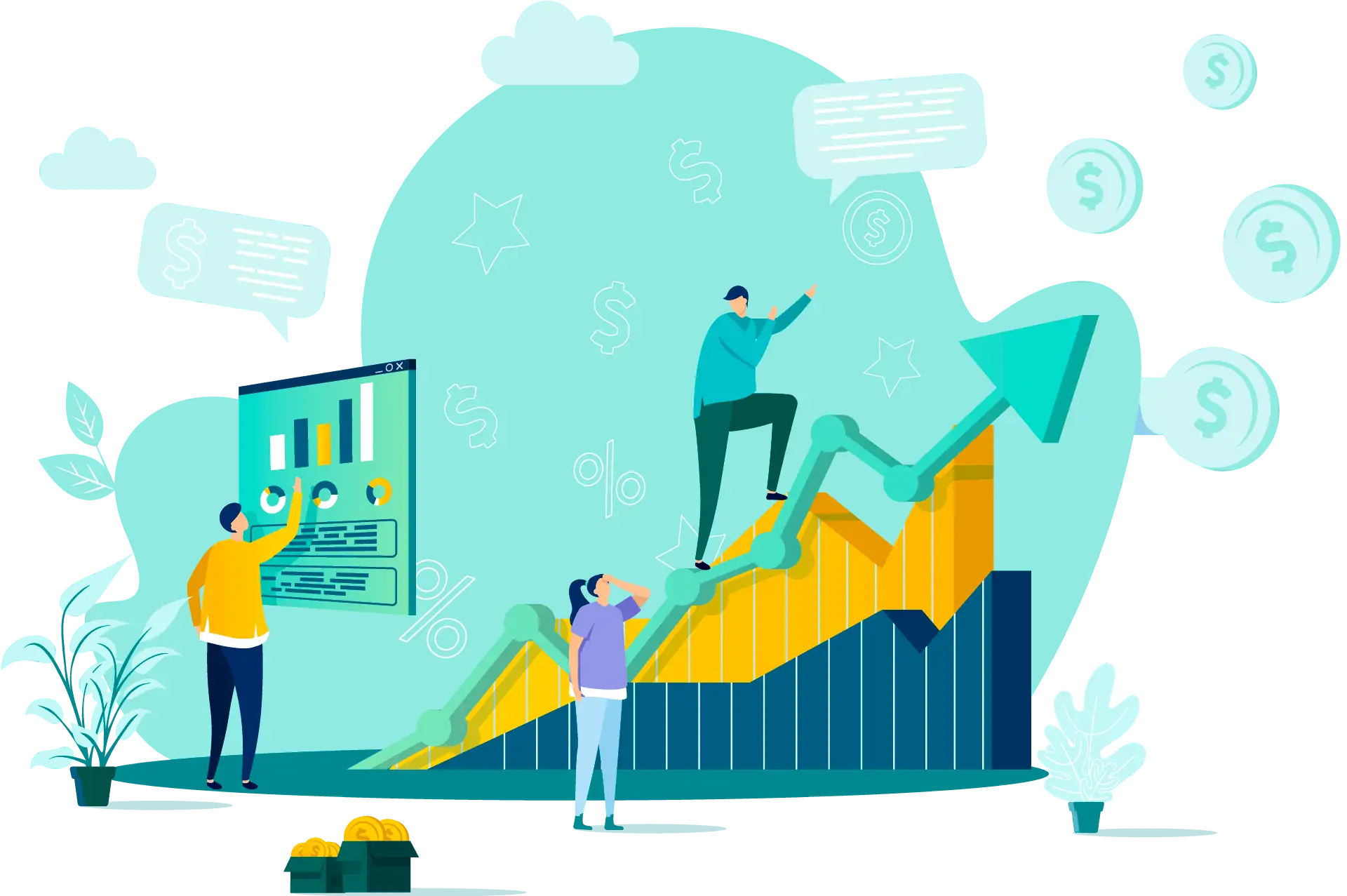 Sales automation is a feature that enables organizations to automate and streamline processes such as lead generation, lead qualification, opportunity management, order processing, and more. Typically the purpose of sales automation is to increase productivity by simplifying repetitive tasks while ensuring accurate data capture.
If you're looking into sales automation, Zoho has a lot of great features. First off, it provides sales reports that are easy to understand and give you the data on to base your decisions. You can also create funnels with stages that guide users through their buying journey which is super helpful for lead nurturing purposes.
Although they're not as well known for their sales automation features, Odoo has a lot to offer. You can easily import leads and create custom workflows that are unique to your business process. It also comes with email marketing modules so you can send targeted messages at the right time which is great for customer engagement purposes too!
Another awesome feature of Zoho is their Messenger Bot. You can create chatbots and deploy them to channels like Facebook Messenger and Instagram Messenger. These bots are designed with the goal of helping your customers make faster and more accurate decisions by providing quick answers to questions they might have regarding sales or customer support issues (for example).
To summarize, Zoho is great for sales automation, Odoo has some really cool features too and Messenger Bot can come in handy with customer engagement.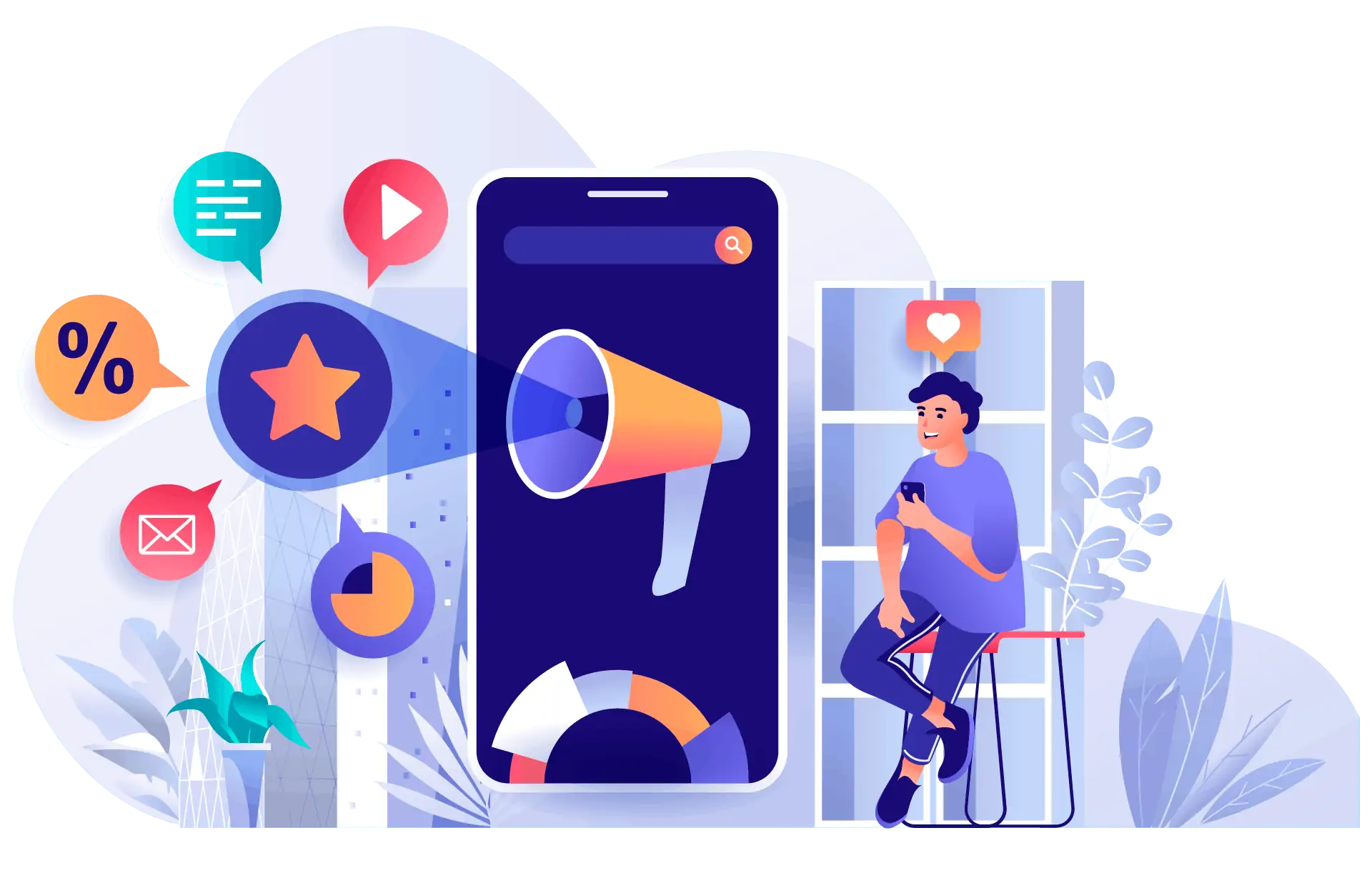 Marketing automation is an important part of any business strategy.
Marketing automation is used to help you improve your marketing efforts, reach more people and ultimately increase sales.
Zoho's marketing automation system allows you to engage with your customers and automate marketing campaigns. (Write more about Zoho's marketing automation feature.) Zoho's marketing automation system offers:
– automated drip campaigns and targeted messages, allowing you to reach out to your customers at the right time.
– centralized customer data that can be accessed from anywhere using any device giving you real-time access to critical business information (such as sales reports).
Odoo's marketing automation system is fully customizable and allows you to send out a variety of different emails. It also has many built-in templates that can be customized so your business looks unique.
Messenger Bot App supports marketing automation through the use of messenger bot.
The Messenger Bot App allows you to create a custom bot that can be used for marketing your products or services by simply creating an account with the app, choosing what type of content you want to share, and then adding it into your Facebook page's chatbox where interested customers are already talking about relevant topics. (Write more about Messenger Bot.)
The Messenger Bot App allows you to automate your marketing efforts in order to stay in contact with customers.
In summary, Zoho offers a comprehensive marketing automation system that helps you reach out to your customers at the right time. Odoo also has an effective marketing automation system but it isn't as easy to use or customizable as Zoho's product, especially if you are just getting started with automating your customer outreach efforts. Messenger Bot is less expensive than both Zoho and Odoo, but doesn't have as many features and takes more time to automate your campaigns.
Zoho provides you with all of the tools that you need to automatically engage with your customers. (Write about how Zoho helps businesses.) If you want an easy-to-use marketing automation system that is quick to implement, Zoho will be the best option for you.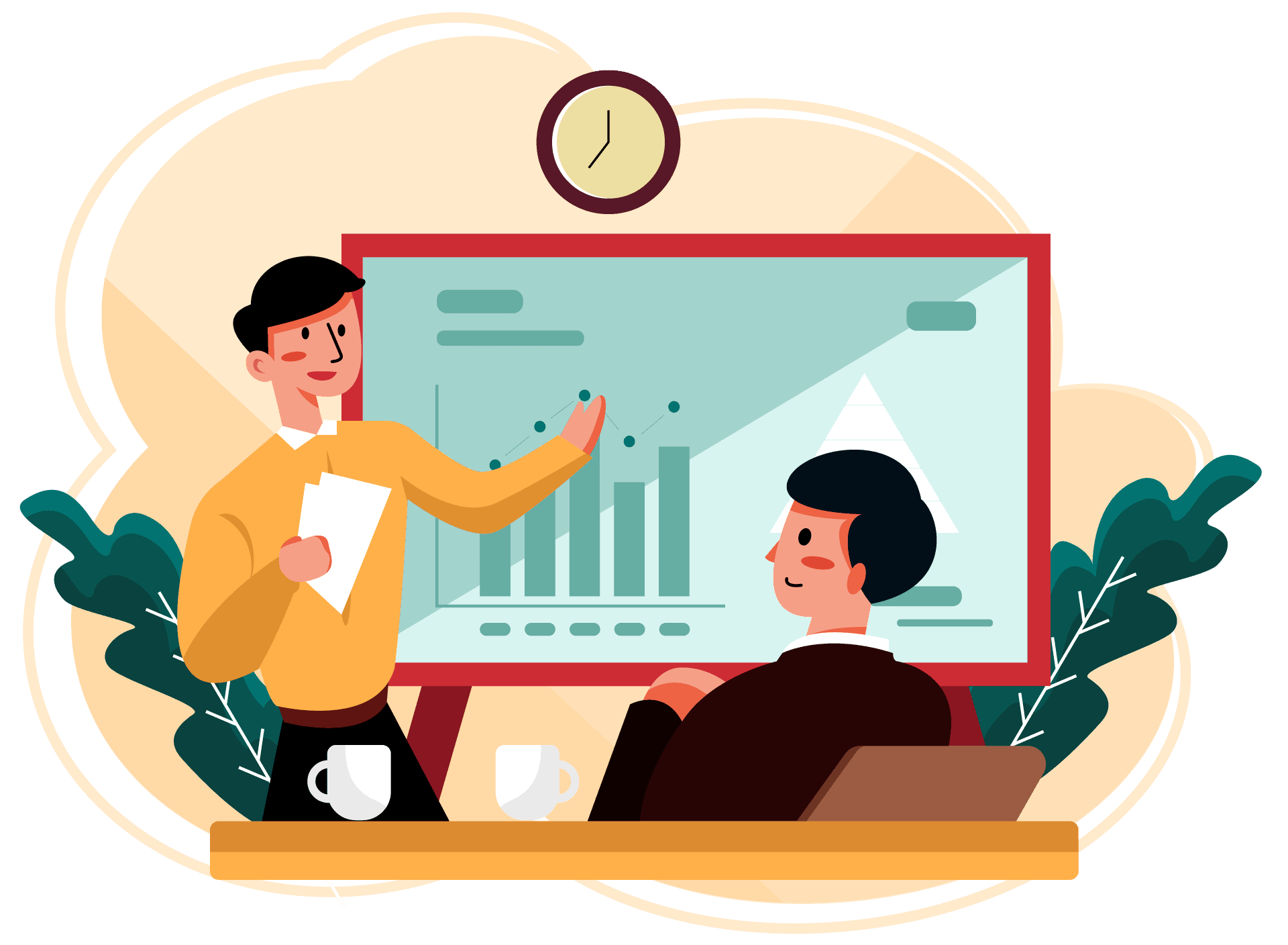 Reporting and analytics are the most important tools for any company to know what is happening with their customers.
Zoho's reporting tools are very powerful. They are more geared towards letting users create their own reports on the fly, rather than having pre-configured templates available for viewing.
You can easily see all of your reporting information in one place with Odoo's platform and it will allow you to customize what metrics show up so that they mean something to you and your company.
Messenger Bot provides comprehensive analytics around the interactions that customers are having with your bot.
It then takes these analytics and compiles them into easy-to-understand graphs, charts, and other visualizations so you can quickly identify where problems may lie in your customer engagement strategy.
Overall, Zoho provides a powerful platform for reporting, but it is more geared towards the everyday user instead of management.
Odoo gives you everything in one place and makes it easy to customize what metrics are important to your business. Finally, Messenger Bot has become an industry leader in providing analytics around chatbots and their effectiveness for customer engagement strategies.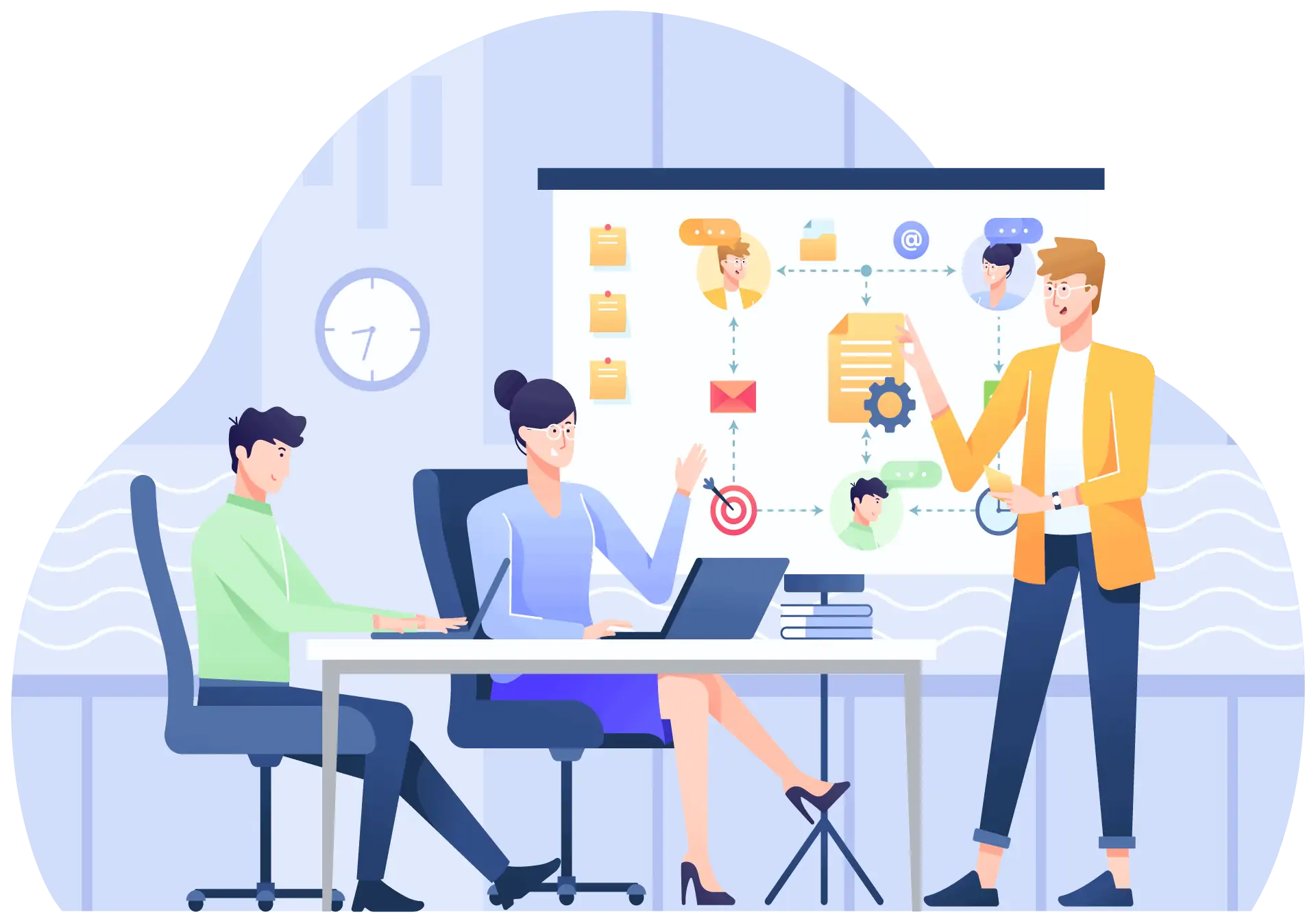 Productivity and usability are important factors when it comes to customer engagement. To make sure that your sales team is up and running, you need solutions that will help them achieve their goals while spending less time on administrative tasks like scheduling meetings or managing leads. Productivity tools allow employees to focus on things they do best while automating the rest of the work for more efficient and streamlined communication.
At first glance, Zoho CRM can be confused with a spreadsheet program as it uses the familiar rows and columns design to display relevant data related to your customers such as phone numbers, email addresses, or notes which you can attach from other applications like Google Drive for example. However, its functionality goes beyond simple spreadsheets: Zoho has a complete set of tools to help you with customer engagement.
From simple contact management software, Zoho CRM becomes an effective sales tool offering lead intelligence and real-time alerts that will allow your team to act swiftly on new opportunities or updates about existing clients. The solution also offers marketing automation capabilities for more targeted campaigns as well as an event organization tool that will help you plan and communicate with your team in a simple, effective way.
Just like Zoho CRM, Odoo is an all-inclusive customer relationship management software that can be used to manage contacts as well as leads while also serving the purpose of marketing automation. With this CRM solution, you can build a complete customer profile by storing all interactions between your company and the client. This is an extremely helpful feature as it offers valuable insights about each contact including their potential interest in your products or services, current trends that might impact them, etc., which will be invaluable when building custom sales pitches for different clients.
Another really useful feature is the opportunity management module which allows you to prioritize deals and track them until their closure so that your sales team can focus on what's really important. The solution also offers a marketing automation tool for more targeted campaigns as well as an email marketing software with open rates insights, click-through rates reports, etc., allowing you to fine-tune your campaigns.
With the development of chatbots, marketers now have access to simple yet effective tools that allow them to build automated versions of their sales team for immediate customer engagement. These bots are capable of understanding natural language and they can also help you generate leads or schedule meetings automatically depending on your preferences.
The main benefit here is that you don't have to invest in additional personnel or resource-heavy technologies that will keep your sales team up and running at all times. After the chatbot is built, it can be used as many times as needed without wasting time on training new employees.
To summarize, all three tools offer great customer engagement capabilities and they can be useful for sales teams of all sizes. Messenger bots are a new technology that offers the advantage of being simple to use, while Zoho CRM and Odoo have more complex functionalities depending on your business needs.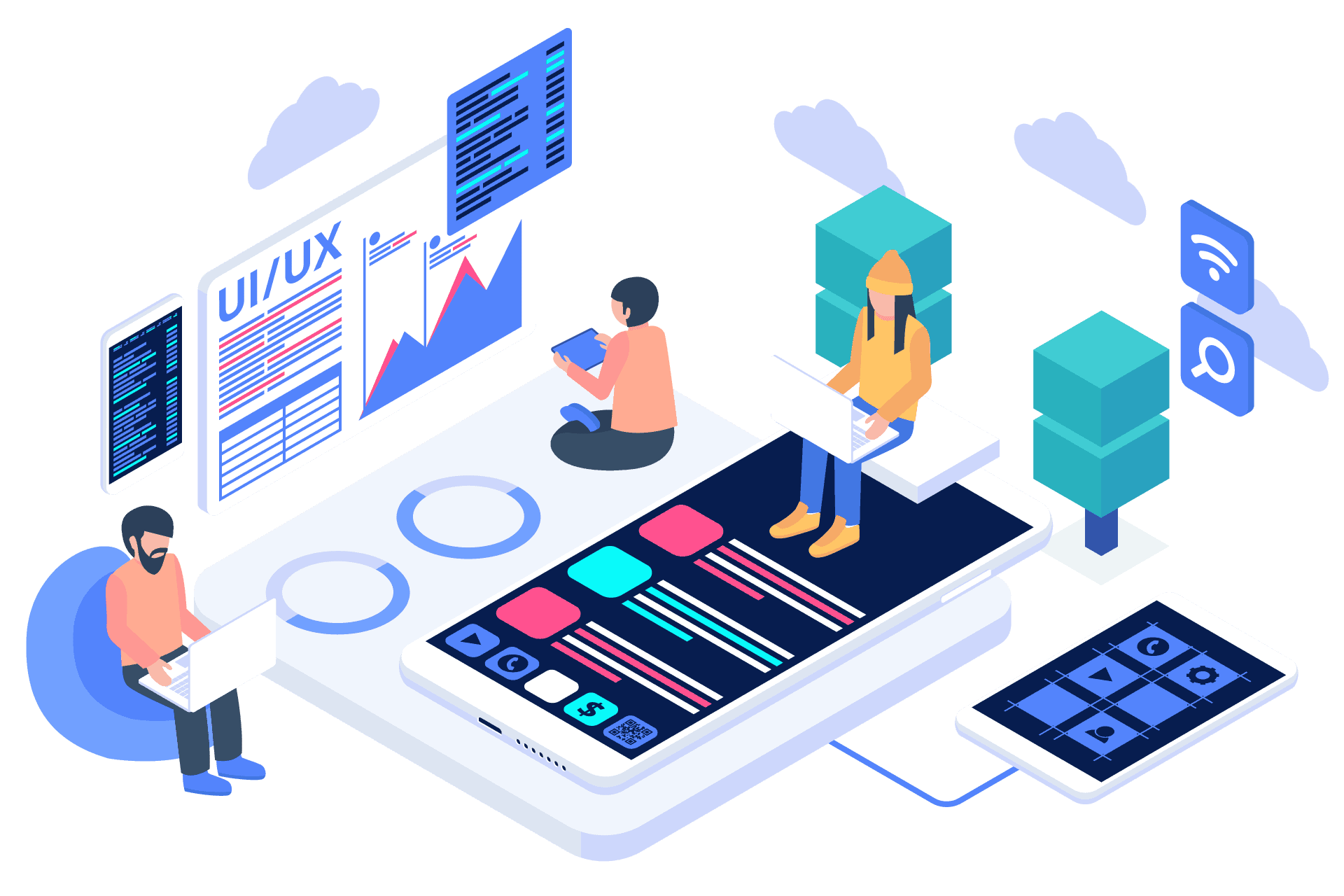 The user interface is the first thing that users come across when they use a CRM tool. The design of an application can make or break it, as most people judge functionality based on how easy and pleasant to use its interface is.
CRMs are all about managing your sales pipeline with ease by staying in touch with customers – through getting notified right at their fingertips, sending them personalized messages, and having quick access to their contact data. This is where the user interface comes in handy – it should be intuitive enough so that users don't spend much time figuring out how to navigate through different features of your CRM app.
The best way to determine if a customer engagement tool has an intuitive design is by looking at the number of positive reviews it has received. If you see a decent amount of happy customers, then there is probably an easy-to-use user interface as well as other useful features that will help your team to grow and scale up with ease!
In terms of user interface – it's always best to have an easy-to-use CRM tool so users don't get frustrated when navigating through different features.
Zoho CRM has a very clean and straightforward interface, making it easy for users to easily use its features. The application also offers step-by-step guides that will help your team get up and running in no time! It's one of the most user-friendly applications on the market today – especially when you compare Zoho vs Odoo vs Messenger Bot!
Odoo's interface is a bit more complex than Zoho CRM's – but it also offers an extensive feature set. The company definitely did not cut down on features in order to make its interface easier to use!
Messenger Bot's user interface is not as intuitive as Zoho CRM or Odoo – it's much more basic. The tool can bring value to your team if you take the time to learn how to use its features.
Overall, Zoho CRM is the best choice for most companies looking to build a solid customer engagement strategy. Its user interface makes it easy enough even for beginners – while offering step-by-step guides and video tutorials that will help your team get up and running in no time!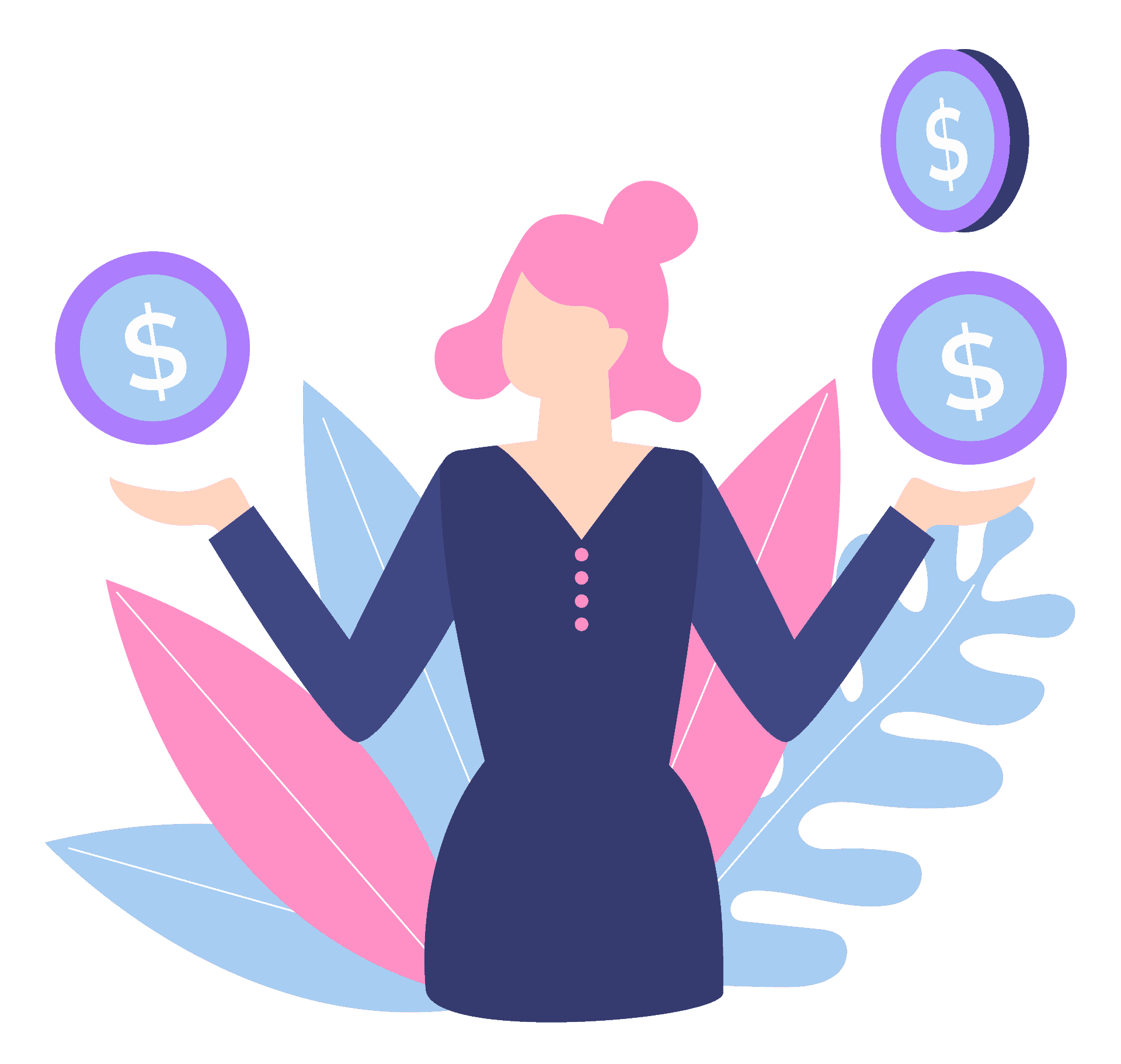 Pricing is an important factor for many companies as they invest heavily in such tools to ensure the best customer experience and engagement.
Zoho's pricing depends on the number of users per month. It starts at $14/user/month for their Standard pricing plan. You can choose among the four pricing tiers, depending on your needs. For the Professional pricing plan, Zoho charges $23 per user every month, while it charges $40 per user for the Enterprise pricing plan. Lastly, the Ultimate pricing tier costs $52/user/month.
Odoo's pricing depends on the apps that you need. The price starts at $4 per user per month for a tool. There's a price calculator that determines the price of the apps you need.
Messenger Bot is one of the most affordable CRM tools in the market today. You already have a lot of features for just $24.99/month. There's a limited offer where you only have to pay $4.99 for the first month and $9.99/month. You can choose among the three pricing plans: Premium, Pro, or Agency.
Pricing is free for all three tools, although you can upgrade to a paid plan. All of them offer free trials as well if you haven't used the product before and want to try it out first-hand.
In terms of conditions, Zoho wins hands-down with no restrictions on customers, customers' data, or emails. Zoho also claims to have the perfect system for an online store with its new e-commerce toolbox.
Frequently Asked Questions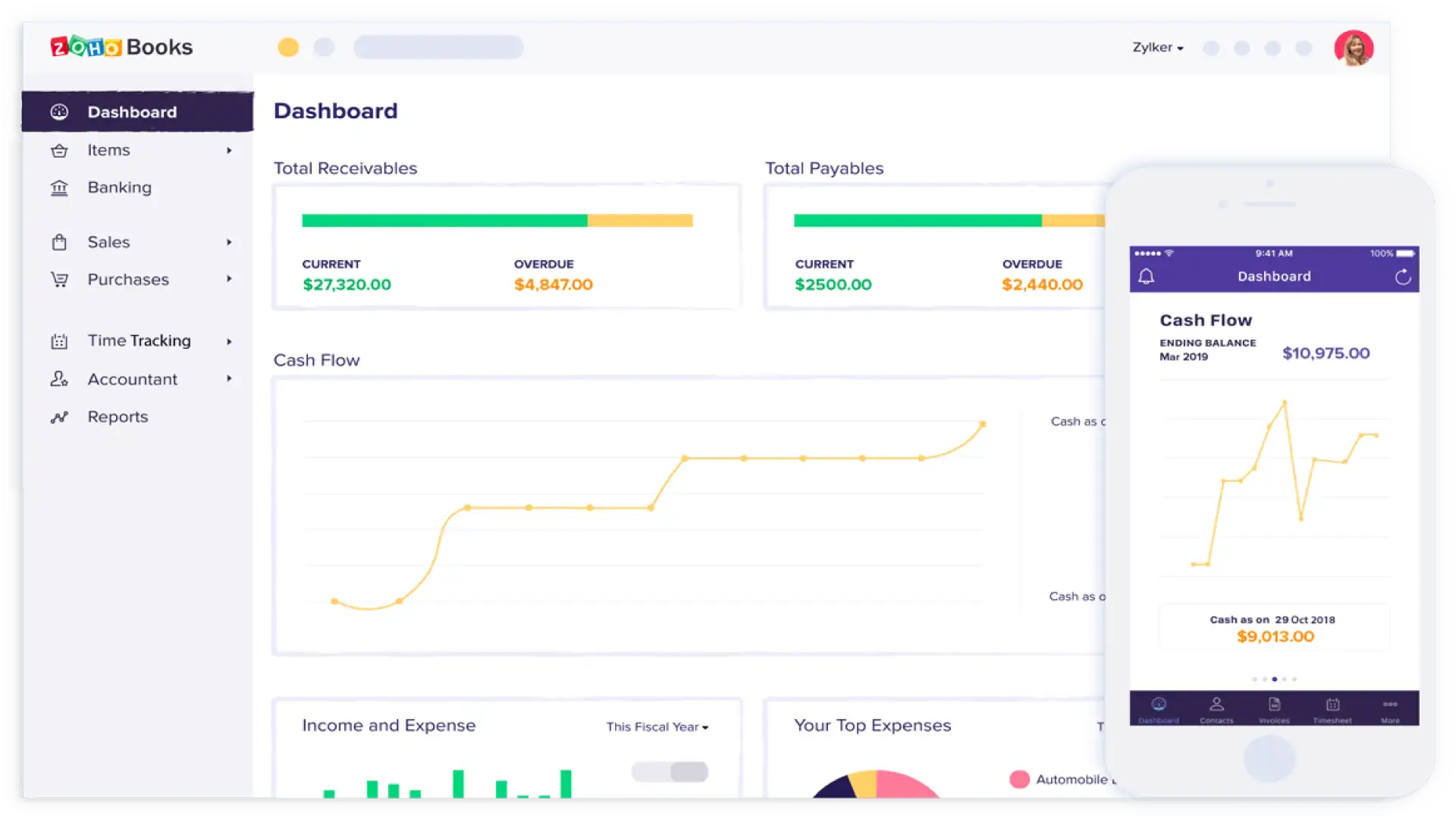 Zoho Books is cloud-based accounting software designed for small businesses. It includes features like invoicing, billing, payments, and other essential tools to keep the books updated in real-time. Zoho Books has partnered with several payment gateways that are available across the world which makes it easier for business owners to take credit card payments online without any hassle.
Which is better: Zoho books or Zoho CRM?

Zoho Books and Zoho CRM both help small and medium-sized businesses manage their day-to-day tasks like accounting, project management, and sales.
Zoho Books:
The best part about Zoho books is that it's free! (There are paid upgrades if you need more features) It also has a clean interface making it easy for anyone in your business to use it.
Zoho CRM:
The best part about Zoho books is that it's free! (There are paid upgrades if you need more features) It also has a clean interface making it easy for anyone in your business to use it.
Which one should you choose?
Both Zoho Books and Zoho CRM are great for small businesses. If your business needs accounting software to manage your finances, Zoho Books is a better option than Zoho CRM because it's free and very simple to use. However, if you need more complex features such as lead management or product catalogs, then go with Zoho CRM instead of Zoho Books.
What's the difference between Zoho Books vs. Zoho One? How about Zoho CRM and Zoho One?
Zoho One is the new name for Zoho Suite. It consists of several apps that work seamlessly together to help you manage your business in one place, without having to switch between multiple tools.
Zoho Books is robust accounting software with time tracking and billing capabilities that can help you save money on operational costs.
Zoho CRM is a customer relationship management tool that helps you manage your leads, track sales performance, and communicate with customers.
Zoho Books and Zoho One are both designed to help you run your business, but they serve different purposes. As a result, there are several fundamental differences between the two tools that make each one more suitable for specific use cases than the other.
Zoho CRM is an excellent tool for managing leads and communicating with customers, but it lacks features for invoicing and time-tracking.
Zoho Books is free online accounting software that's great for small businesses who need to manage their finances efficiently, as well as those who have additional needs such as invoicing or billing capabilities. The tool can help you reduce operational costs by streamlining your bookkeeping and billing processes.
What are the uses of CRM?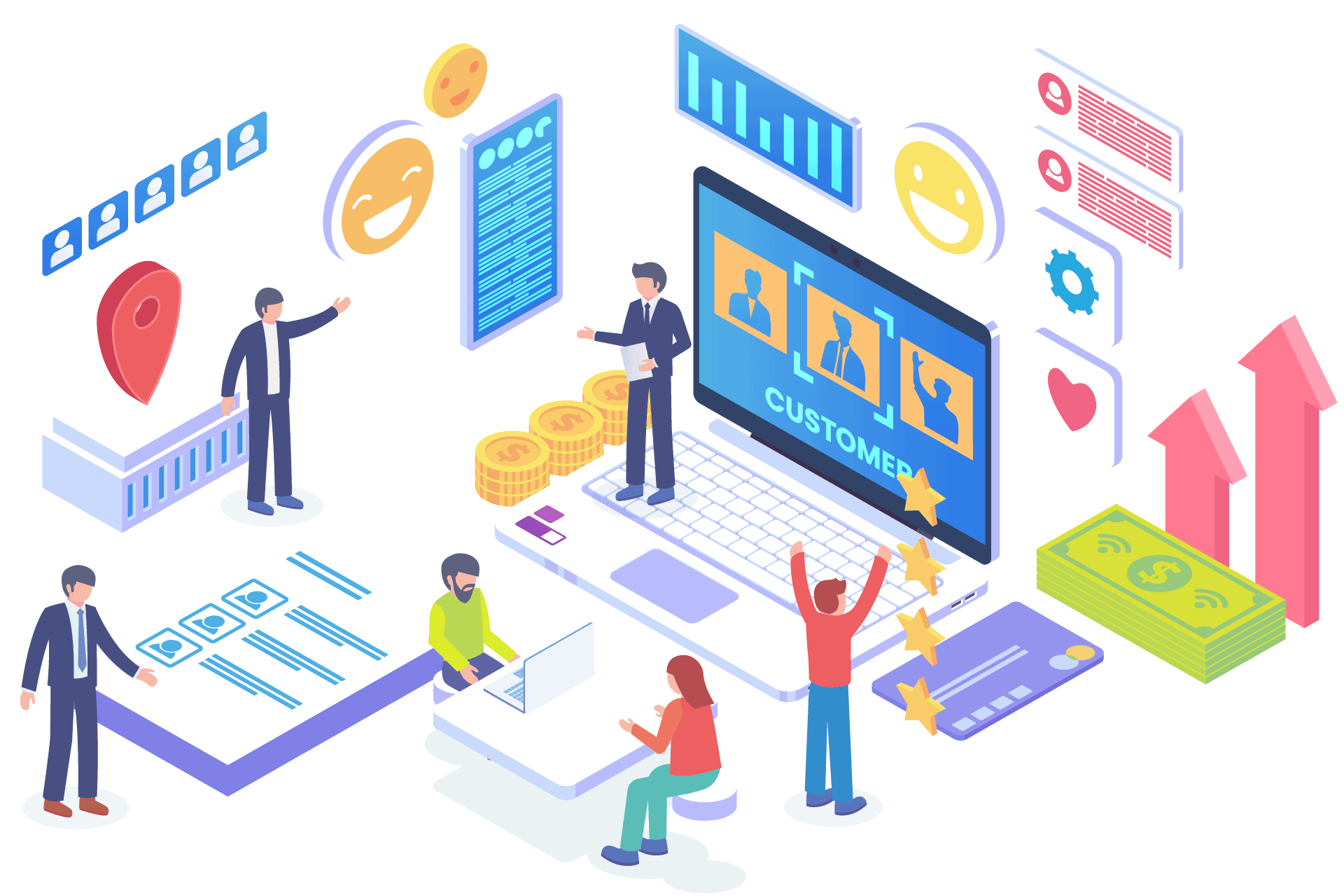 CRM software is an organized way to keep track of customers and leads. This helps businesses stay connected with their clients, which is why it's a must-have for most companies today.
CRM software can be used in a variety of ways:
There are many benefits that come with having a CRM. Here are some of the things that CRMs can accomplish:
CRM software makes it easy to stay organized and better manage your business. They provide an all-inclusive way for companies to track their leads, follow up with customers, organize tasks into lists, and much more.
The three customer engagement tools are great resources to help you better engage with your customers. Businesses should make sure they are using the best tool for their company, whether it's Zoho CRM, Odoo CRM, or a chatbot via Facebook Messenger.
Messenger Bot is an excellent way to increase engagement between companies and their customers because there is no download required by the customer and they can send messages to the business instantly.
Odoo CRM is a great option for companies who want an open-source platform with more flexibility than Zoho CRM and Messenger Bot, but it takes time for businesses to implement on their own.
Zoho CRM has many features that make it easy to use such as the ability for businesses to create a central location with all their contacts, leads, and customers.
Overall, businesses should make sure they are choosing the best customer engagement tool for their business and customers.