CRMs are a vital tool for any business looking to improve its sales. But with so many CRM solutions on the market, it can be difficult to decide what's best. This post discusses three of the top CRM systems available today and breaks down their pros and cons.
CRM stands for Customer Relationship Management. This system is used by businesses to manage customer relationships and interactions with clients, vendors, employees, etc.
Let's compare the top three CRM solutions for businesses today:
Microsoft's solution is a cloud-based platform that offers everything from analytics to sales management. It includes features such as marketing automation, email campaigns, and customer segmentation with the ability to optimize ROI through lead scoring. The downside of this system is that it does not include any customer support integration.
Salesforce offers a CRM with the ability to integrate customer service, marketing automation, and social media as well as for analytics for data-driven decision-making. The downside is that it does not offer email campaigns or lead scoring which Microsoft Dynamics 365 has but can be compensated through other features like AppExchange where users can download apps.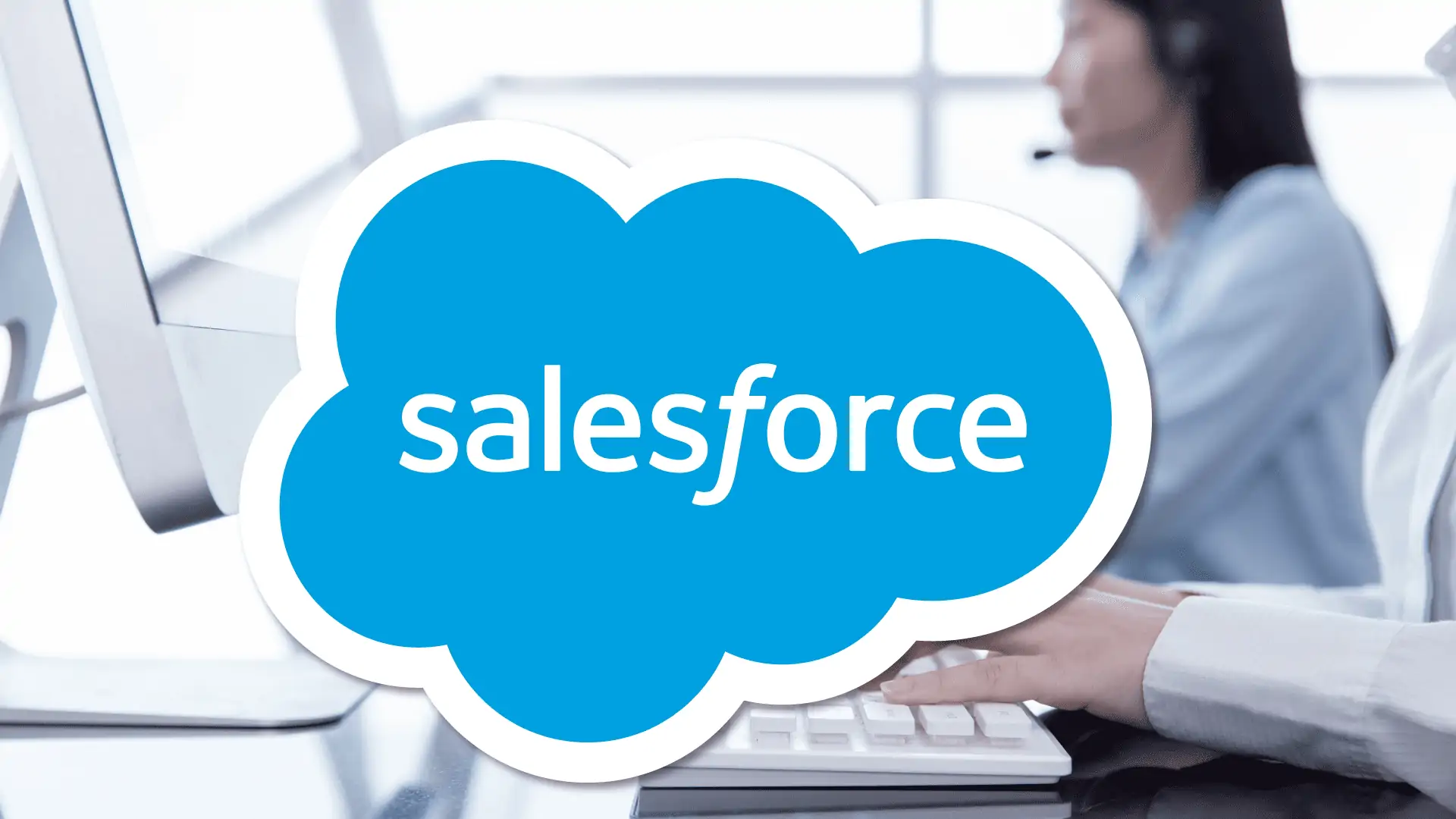 This CRM solution is a new product that works through Facebook Messenger and integrates customer service with analytics for data-driven decision-making to help businesses make smarter decisions more quickly. It also includes features like email campaigns, lead scoring, marketing automation, social media integration, and even the ability to do transactions on e-commerce sites. The downside to this CRM is that it does not include analytics or customer service integration like Salesforce.
Let's compare the Messenger Bot vs Microsoft Dynamics CRM vs Salesforce features of each platform: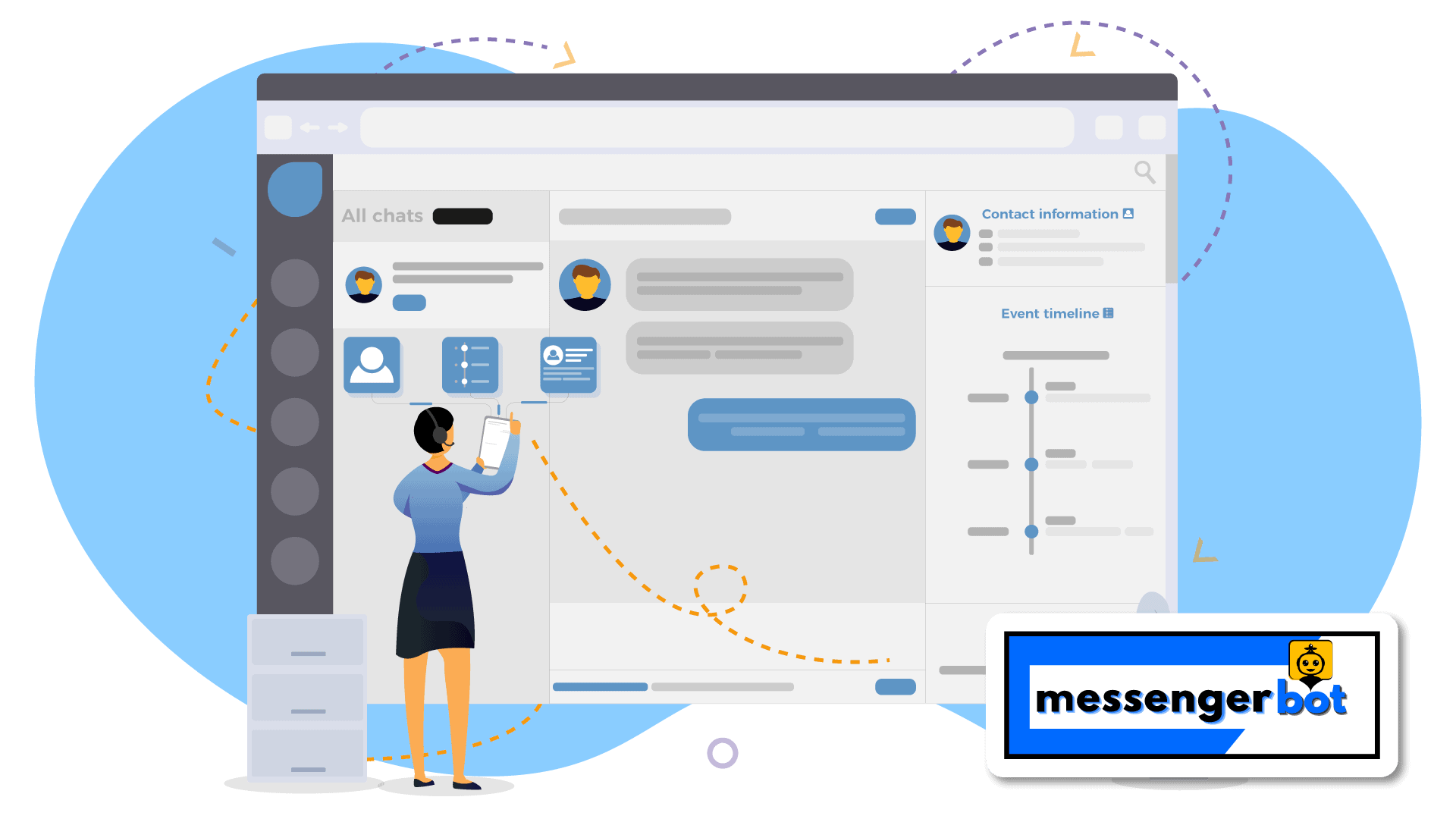 Microsoft Dynamics CRM vs Salesforce Ease of Use and User Accessibility
User Interface is important in choosing the right CRM tool for your business. For example, if your team is not web-savvy or has little experience with using a computer in general, Microsoft Dynamics CRM will be easier to use because of its familiar Windows interface.
Salesforce's user interface is based on the Lightning Experience approach which means it resembles Salesforce Classic but features an updated design and new functionality.
A Messenger Bot is a chatbot that lives inside of Facebook's messaging app and can be added to your conversations with customers.
Messenger Bots offer an alternative way for people who use social media but not smartphones or tablets to interact with you as the business owner. However, they're still new technology so there are some limitations and it may not be as easy to configure or customize the user experience in a way that you're satisfied with.
The best solution for your business is going to depend on what types of devices are available and used by your team, how much time they have had working with computers, and whether their social media activity takes place within Facebook's Messenger app.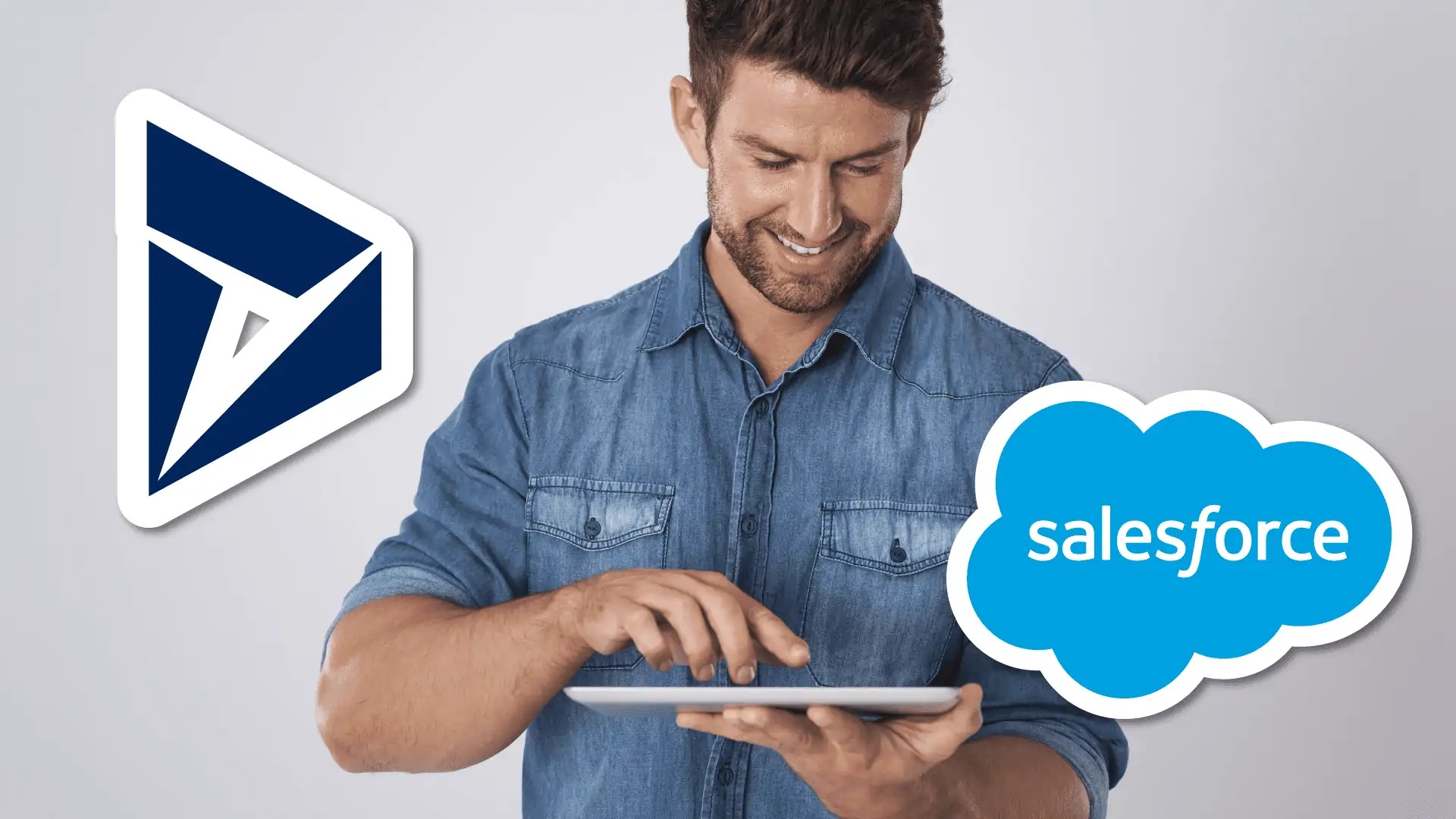 Analytics
Analytics of the CRM solution is essential to understanding what's working and where improvements are needed.
Microsoft Dynamics has no built-in analytics features, but it can be connected with Microsoft Excel or Power BI for insights into sales trends. Salesforce includes a set of analytic tools that help track marketing campaigns and identify areas in need of improvement. Messenger Bot offers prebuilt reports on things like lead quality and conversion rates to keep your team updated about the state of your business every day.
Idea: Microsoft Dynamics does not have analytics features but can be connected with Excel or Power BI. Salesforce includes a set of analytic tools that help track marketing campaigns and identify areas in need of improvement. Messenger Bot offers prebuilt reports on things like lead quality and conversion rates to keep your team updated about the state of your business every day.
Tip: Consider which CRM solution is most cost-effective for you, as well as what you'll get out of it over time based on how much money you invest upfront versus subscription fees annually.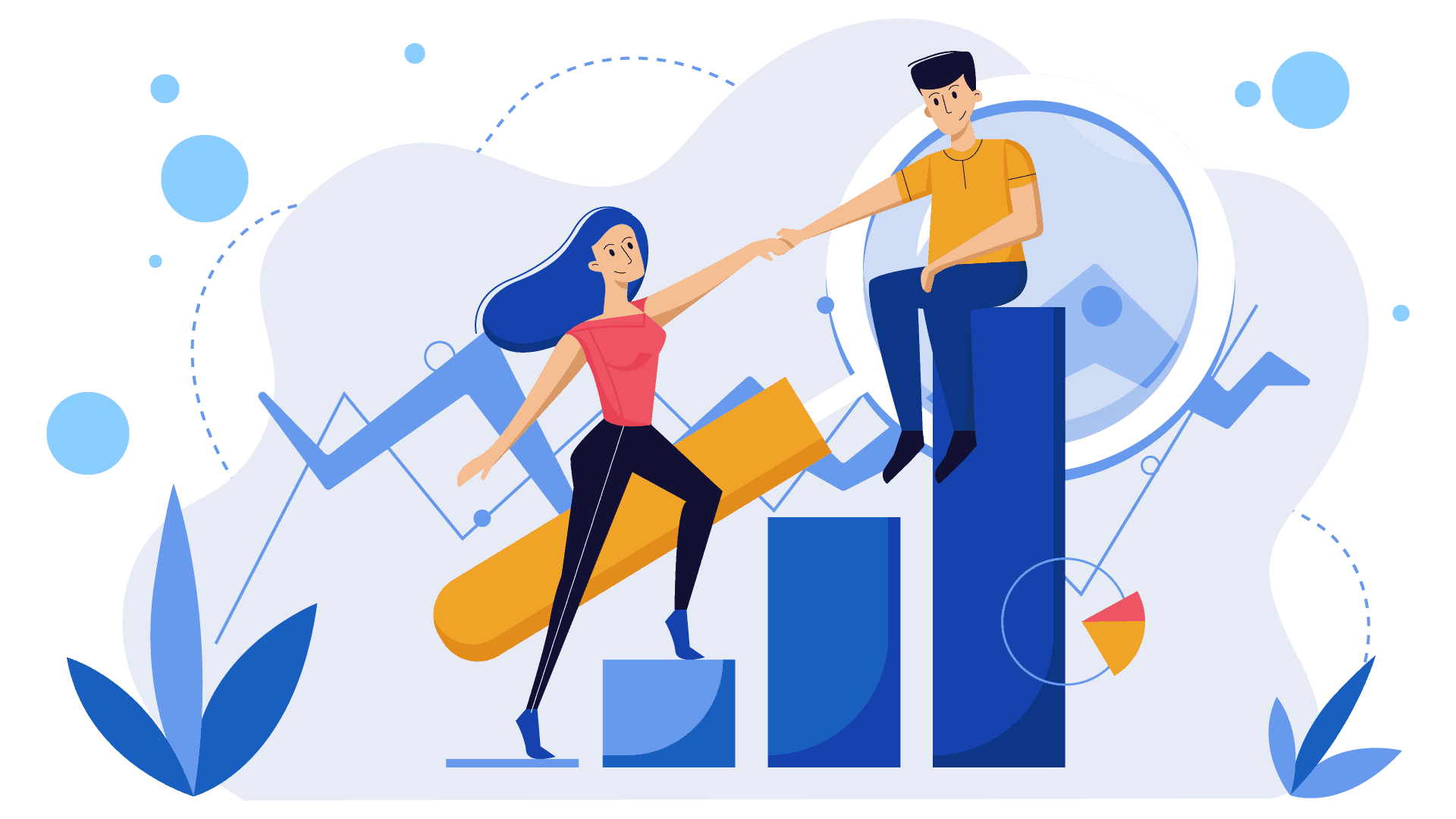 Lead Management
Lead management is one of the most important aspects of CRM. It's what will allow you to track, manage and convert your leads into clients.
A lead is something that a person might be interested in buying or investing their time and money for, but they're not quite ready yet. A lot of people think that when somebody fills out a form on a company's website and voluntarily gives up some information about themselves like an email address then this qualifies as "lead," but it doesn't; these are just prospects at this point. Leads become qualified if they fill out more details about themselves – contact info, industry-specific data, etc.–and express interest by asking questions from those who have already downloaded content related to the company or product line.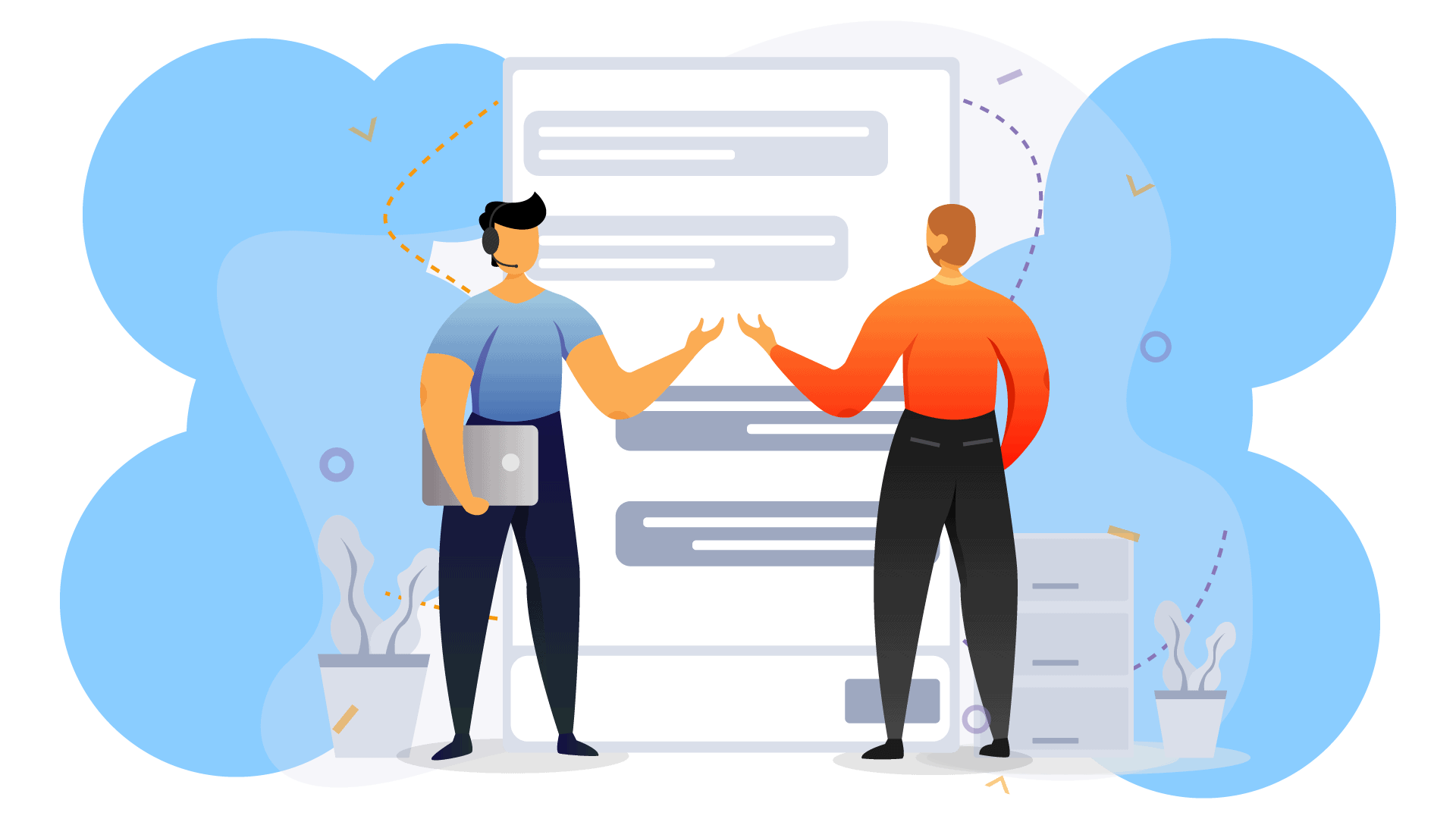 Microsoft Dynamics' Lead management
Microsoft Dynamics is the best in class when it comes to lead management. It pioneered CRM, and its integration with Microsoft Office 365 means you can do most of what you need right from within Word or Outlook for example. And while Salesforce may be a great solution for small businesses interested primarily in marketing automation functions like email campaigns, that's not where Microsoft Dynamics' strength lies. With more than 30 years under their belt as an industry leader, they've put together a comprehensive system that offers everything any company needs to grow–from customer service reps who are able to provide immediate assistance on the phone and through chat sessions all the way up to account managers who will help make sure your sales team has just the information they need at exactly the right time.
Salesforce's Lead management
Salesforce is also a great option when it comes to lead management, but there are two main reasons that Microsoft Dynamics may be the better choice for your business: first of all, Microsoft Dynamics has more than 30 years of experience in this field and consequently they've been able to incorporate more features into their CRM system–and second, Salesforce doesn't yet have an integrated solution with Office 365 which means you'll need to use Outlook or Word separately if you want to access any information about leads directly from within those programs. They do plan on integrating them eventually though so we expect this issue will go away sometime soon.
Messenger Bot's Lead Management
While Messenger bot can provide some of the same features as Microsoft Dynamics or Salesforce when it comes to lead management, Messenger bot is primarily a marketing automation tool and consequently doesn't offer anything like full contact history for example.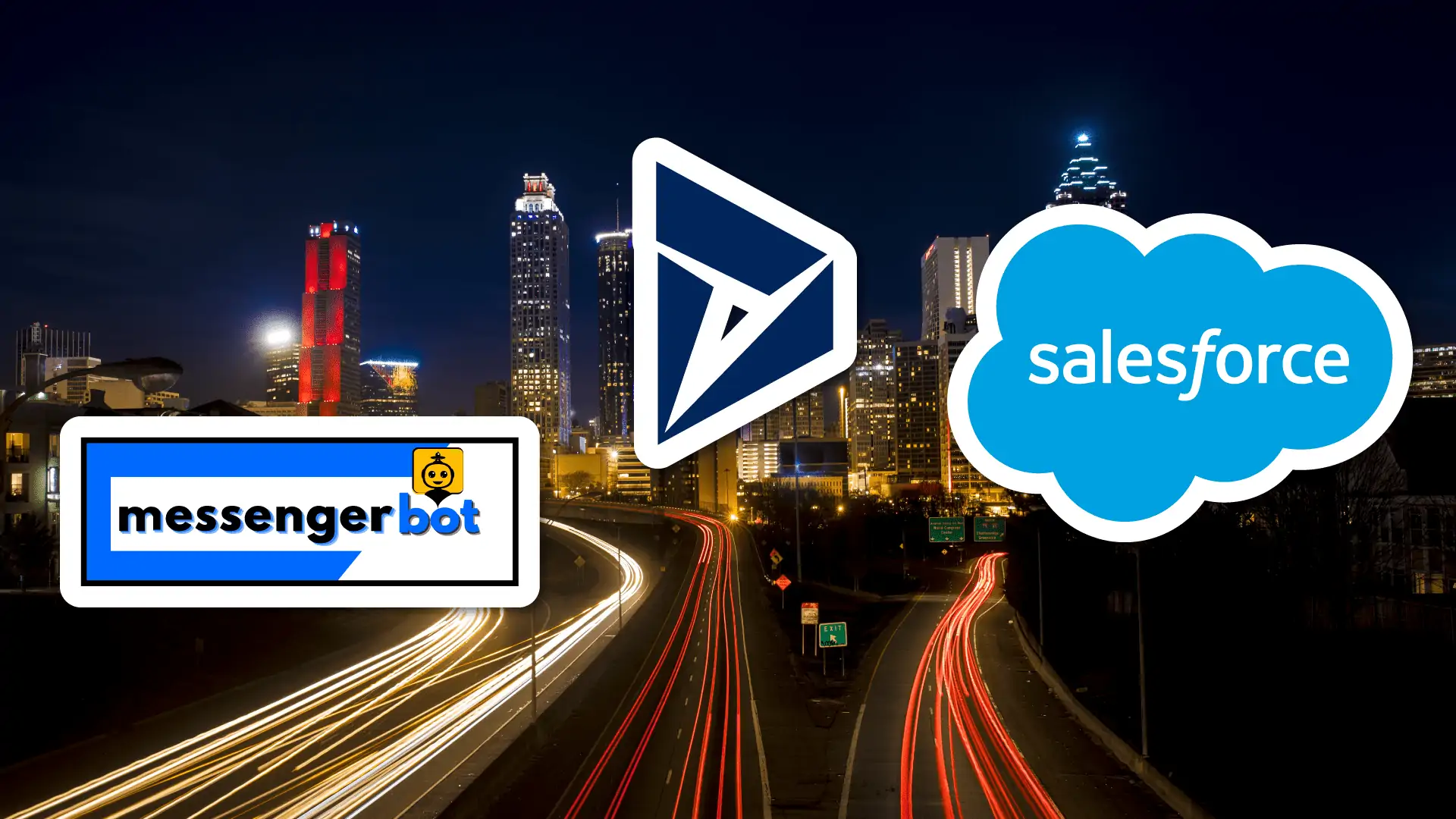 Workflows are critical to the effectiveness of any CRM. The workflow automation features in Microsoft Dynamics and Salesforce are both comprehensive, but they have some key differences that you should keep in mind before implementing:
In Microsoft Dynamics, workflows can be used to automate tasks such as closing an outbound sales call or generating a quarterly report for your boss's review. These types of automated processes require no user interaction beyond clicking on a button.
In Salesforce, workflows must be manually triggered by users from within their own accounts (e.g., when customer support agents reply to emails). This more manual approach may come with benefits, including not triggering unwanted alerts if everything is proceeding according to plan; however, it also means that the staff in question will need to log in and out of the system between different tasks.
In Messenger Bot, workflows can be used for any number of CRM-related needs. The workflow automation features are not as robust or functional as Microsoft Dynamics or Salesforce; however, they're still an effective way to streamline your business process by automating certain tasks with no user interaction required beyond clicking on a button.
The most important factor when it comes to selecting a CRM is whether you prefer hands-off automation (Microsoft Dynamics) that requires minimal staff intervention, more manual but less time-intensive processes which require logging back and forth from a platform (Salesforce), or simple workflow automation tools that require no user interaction (Messenger Bot) – though it's worth noting that the functionality and features of these three CRMs are not comparable."
Customization
CRM customization is a key consideration in deciding which CRM solution to choose. Microsoft Dynamics has the most flexibility with customization, since it can be tailored for specific industries and companies. Salesforce doesn't have as many options but does offer pre-built templates that are designed with different customer segments in mind. Messenger Bot tends to work best if you're looking for an off-the-shelf option that's easy to set up without any advanced technical skills required; however, this will also mean less customization than other platforms offer.
The platform you choose will help determine how much customization is possible, and may even have a major impact on your ability to grow the CRM in the future if it doesn't offer enough flexibility for changes. It's important that any decision about which solution to adopt be based not only on what's currently available but also on whether or not there are plans for expansion down the line because this can affect both how well your needs are met as well as cost considerations such as ongoing fees and support contracts required by different platforms.
It's worth noting at this point that while some providers offer free trials of their software, others charge an annual fee just for access during the trial period; so be sure to ask upfront before committing yourself to a CRM tool.
Customer Service
Customer service is one of the most important aspects of a CRM solution for any company. Customer service is responsible for helping customers with their inquiries and needs, as well as solving customer problems.
Salesforce's customer service comes with Service Cloud that operates on Salesforce Chatter in case you have an issue to report or want questions answered quickly. The interface allows agents to search by account, email address, contact name/number, chat message ID, or internal knowledge base articles (which can be created within your instance). Agents also have access to hundreds of pre-written responses which they can send via text messages without having to type anything out themselves – this saves time and energy spent typing if there are common questions asked frequently
Microsoft Dynamics has built-in customer service that integrates with MS Office 365. This integration provides agents more power in terms of the tools they have available to them. For example, there is a secure browser window where you can access and navigate through any website without leaving your chat window
Messenger Bot will automatically detect when customers are unsatisfied and provide upsell options or other resources for cases like these. Customers also receive an instant notification on their phone with how much time passes between each message being sent so they know if it was worth waiting around for someone to respond – this feature could potentially improve response rates by letting people know what to expect
In the end, customer service is a vital aspect of any CRM solution. Salesforce and Messenger Bot both have very good options for their customers when it comes to this department, but Microsoft Dynamics has some catching up to do if they want to be in contention with those two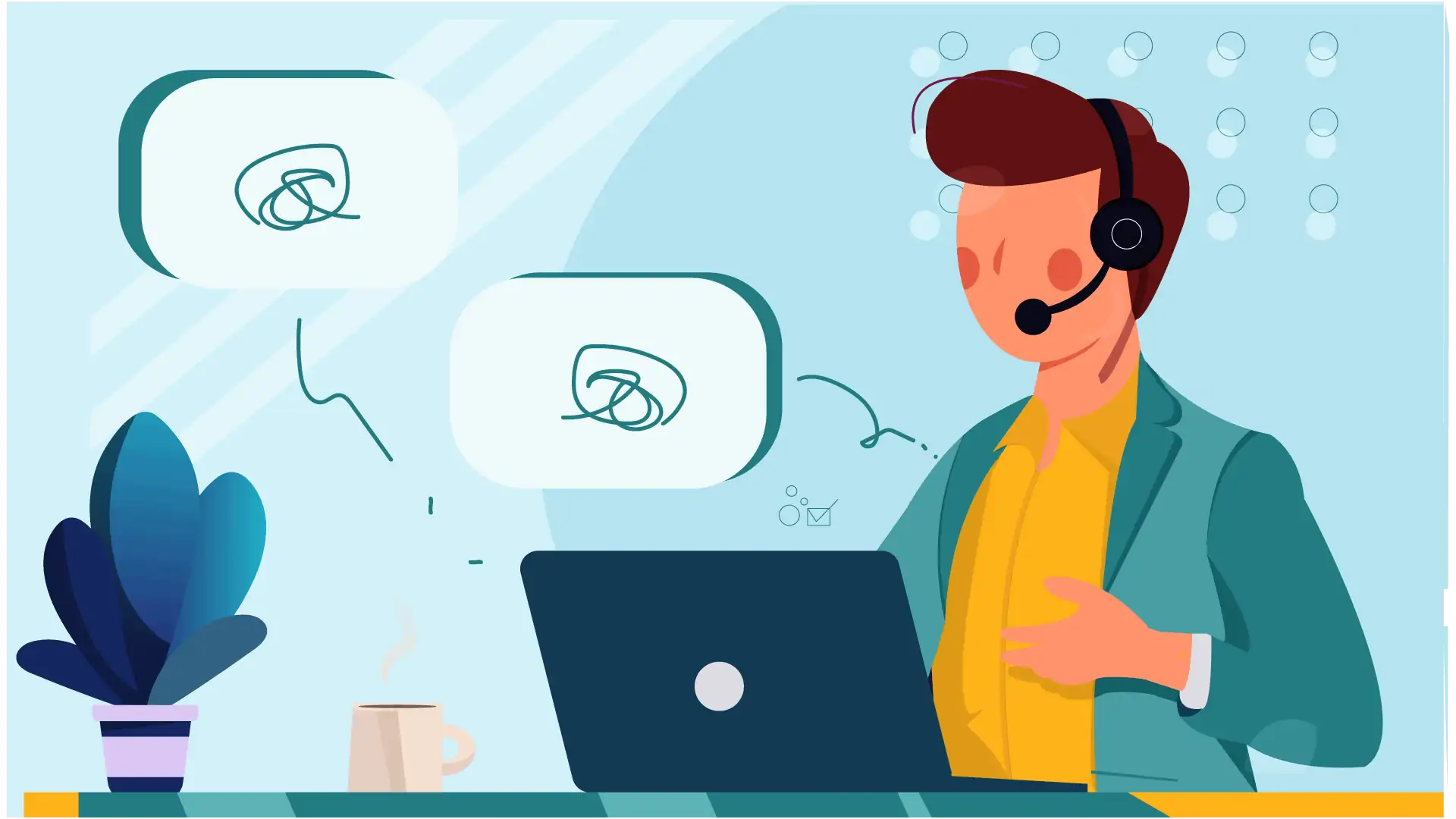 Email
Email is one of the most integral communication tools in today's business ecosystem. High-performing sales teams use email as a way to stay productive, connecting with leads and quickly responding to prospects' questions–sometimes even before they've been asked them. The three CRM solutions below offer different methods for managing your email correspondence more efficiently:
Microsoft Dynamics 365 has an easy-to-use interface that offers templates preloaded with default text, making responses efficient and time-saving without sacrificing quality content or personalized messaging. Templates are customizable so you can change current messages or create new ones from scratch. List management allows users to add contacts to groups based on needs such as location, company size, industry verticals, etc., which provides quick access when sending emails out to a whole department or company. The Dynamics 365 email also offers auto-responding to help you stay on top of your inbox and get back to prospects in the time it takes them to respond instead of spending hours manually replying one by one.
Salesforce CRM is synced with Microsoft Outlook, which allows for quick access from within your familiar interface without needing an extra browser tab open as Messenger Bot does. You can customize templates so that they're specific to your business needs–even going as far as changing fonts, colors, and images if necessary–and sync contacts directly from the app rather than having to wait for each new contact's information to be inputted into Salesforce manually (which saves both time and data). Plus, with SalesForce's email, you can schedule reminder emails to be sent out at the specific date and time of your choosing.
Using a Messenger Bot allows for quick response times so that if someone mentions wanting more information on your products or services, they'll receive an instant message in their inbox with links leading them right where they need to go–saving both time and data. You can customize the bot's behavior based on what best suits your needs as well: some bots might only send reminders about deadlines while others may wish to lead prospects through the buying process from beginning to end without ever having been asked for anything in particular.
Which CRM solution is best? While each has its own features, it ultimately comes down to which one will best suit your needs.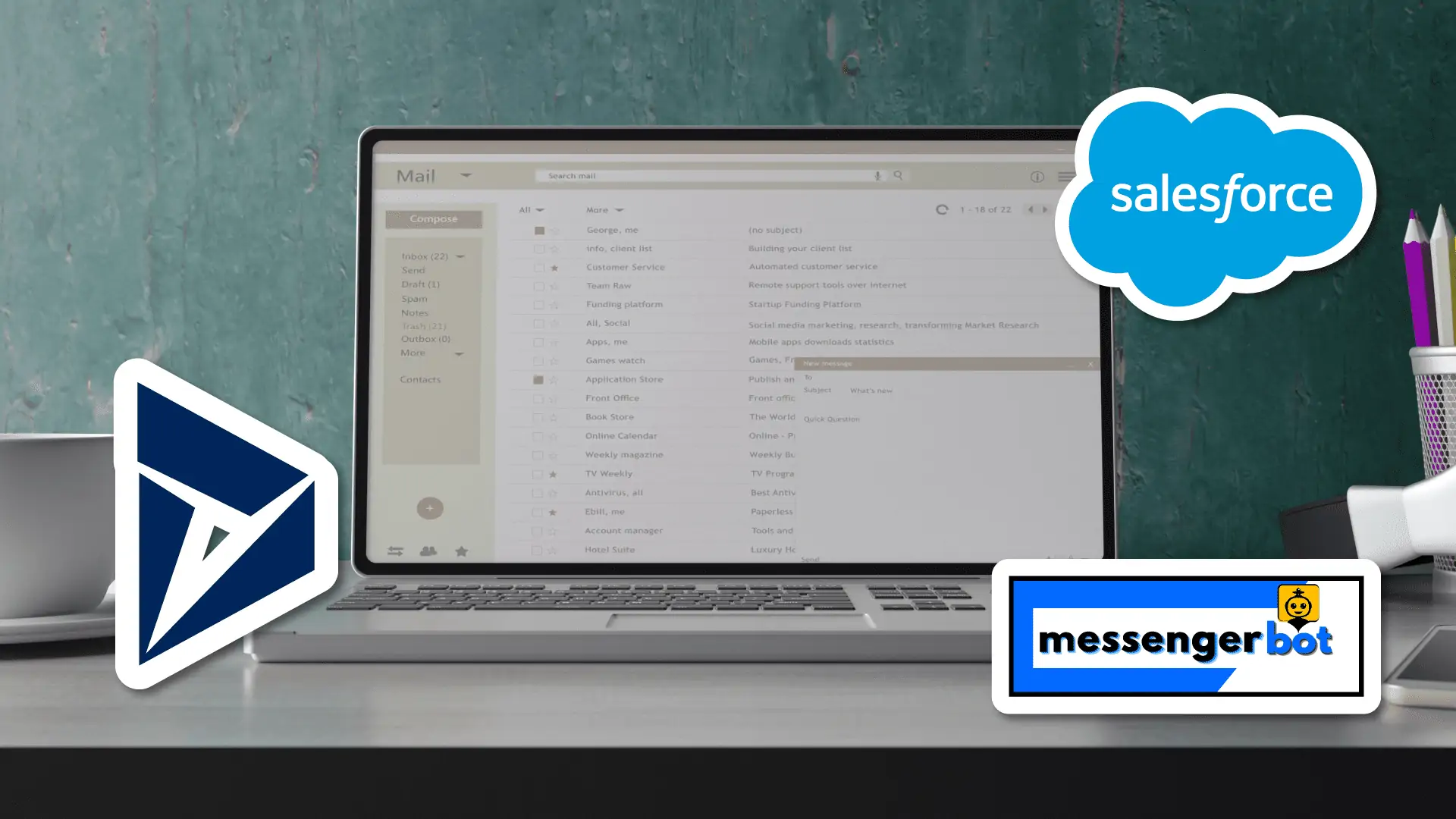 Messenger Bot vs Microsoft Dynamics CRM vs Salesforce Pricing
Pricing is another factor to consider before you purchase a CRM tool. Microsoft Dynamics CRM cloud offers several plans. Customer Service Professional plan is at $50/user/month, while Customer Service Enterprise is at $95/user/month. Field service is at $95/user/month and Remote Assist is at $65/user/month. For customer insights, the pricing starts at $1,500/tenant/month.
Salesforce, on the other hand, has four pricing tiers. Essentials Plan is $25/user/month, Professional Plan is $75/user/month, Enterprise Plan is $150/user/month, and Unlimited Plan is $300/user/month.
Lastly, Messenger Bot is the most affordable at only $4.99 for the first 30 days and $9.99 for the succeeding months.
Frequently Asked Questions
When to Use Salesforce in Your Business?
Salesforce is an amazing CRM solution that can help you improve your sales process and reach your goals. The software offers a wide range of features for managing every aspect of the business, including customer service, marketing campaigns, human resources management, etc. Yet it can be pricey to keep up with the updates as they happen.
If all you're looking for is better lead generation or email automation then Messenger Bot might work just fine for you– especially if don't have budget constraints.
Messenger Bot vs Salesforce vs Microsoft Dynamics CRM Comparison: Which Platform is the best for your business?
CRM platforms can help you manage your sales process and reach your goals. It's important to choose the right one for you, depending on the needs of your business.
Microsoft Dynamics CRM offers more than just sales and marketing features. It can help you save time with the automation of tasks, as well as an opportunity to reach out with intelligent insights about your customer's data thinking process.
Salesforce is a powerful CRM that has everything customers need for managing their business– but it might be too pricey if not budget-constrained.
Messenger Bot will work great for lead generation or email automation when budgets are tight. Messenger Bots provide streamlined simplicity while still providing all the basic features necessary for business success such as support tickets, data management, and reporting tools, etcetera.
The best CRM platform depends on what you want it to do in order to improve sales. Choose wisely!