We all know that it takes more than just a website to get customers. There are many other channels that you can use to market your business, and some of them work better for specific industries than others. The question is, which marketing automation tool is the best one for the business world? HubSpot, Salesforce, or Messenger Bot?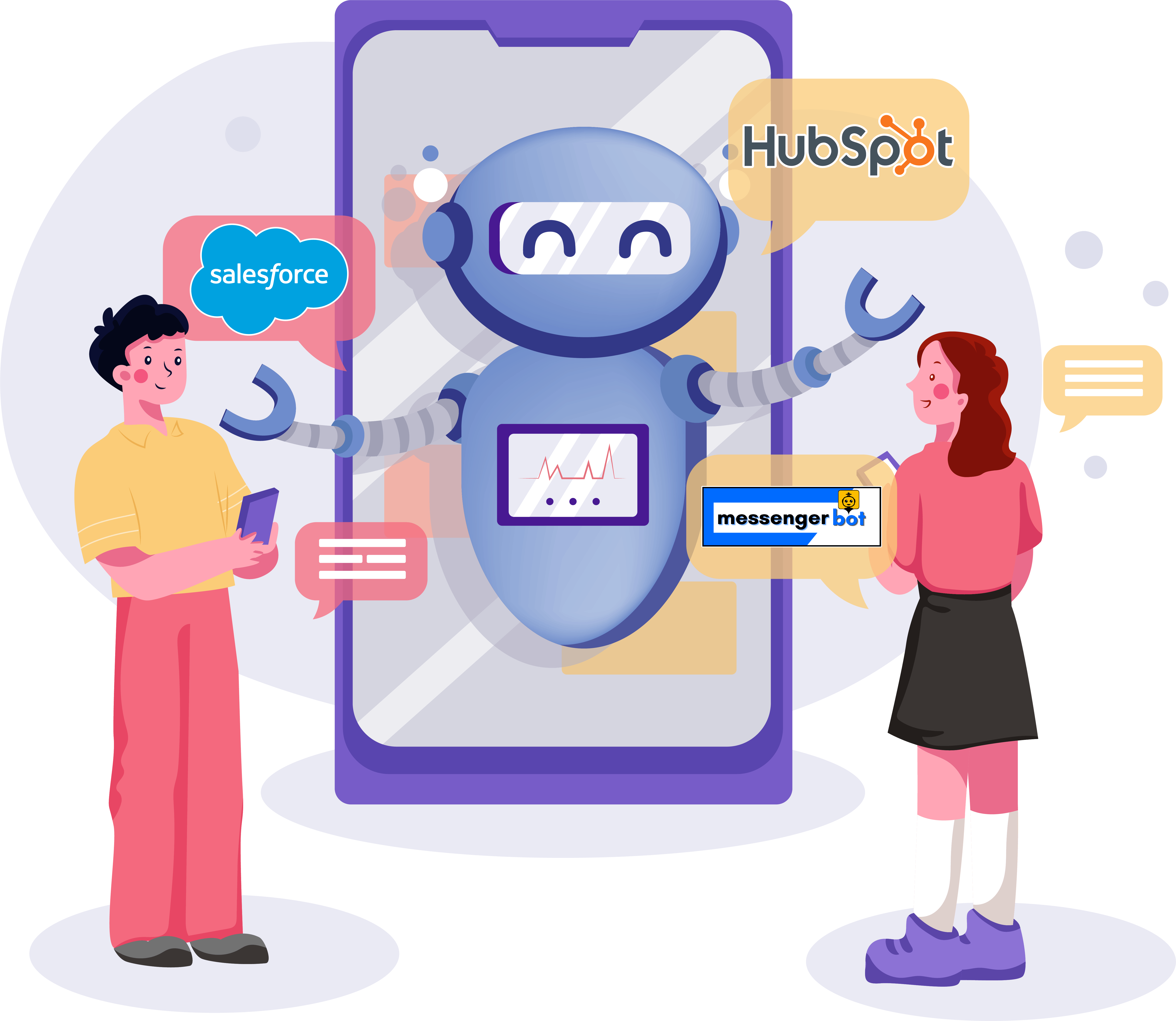 HubSpot and Salesforce and Messenger Bot are three chatbot providers and are the most popular marketing tools. A chatbot is a type of messaging technology that integrates with other apps and services to automate the dispatch of information. Chatbots provide an intuitive, user-friendly way for customers to get answers or complete tasks, like searching through their account details or ordering flowers from home without interacting directly with another human being.
HubSpot is an excellent resource for inbound marketers and a CRM tool for small to medium-sized businesses that help with lead generation and inbound marketing. Salesforce has some of the most robust sales management features out there and is an all-inclusive customer relationship management platform. However, if you want to connect with customers directly then, Messenger Bot is a better option! Messenger Bot is a chatbot designed for Facebook messages that provides customer service.

This blog post will detail HubSpot and Salesforce and Messenger Bot so you can decide which one will be best for your business!
HubSpot vs Salesforce vs Messenger Bot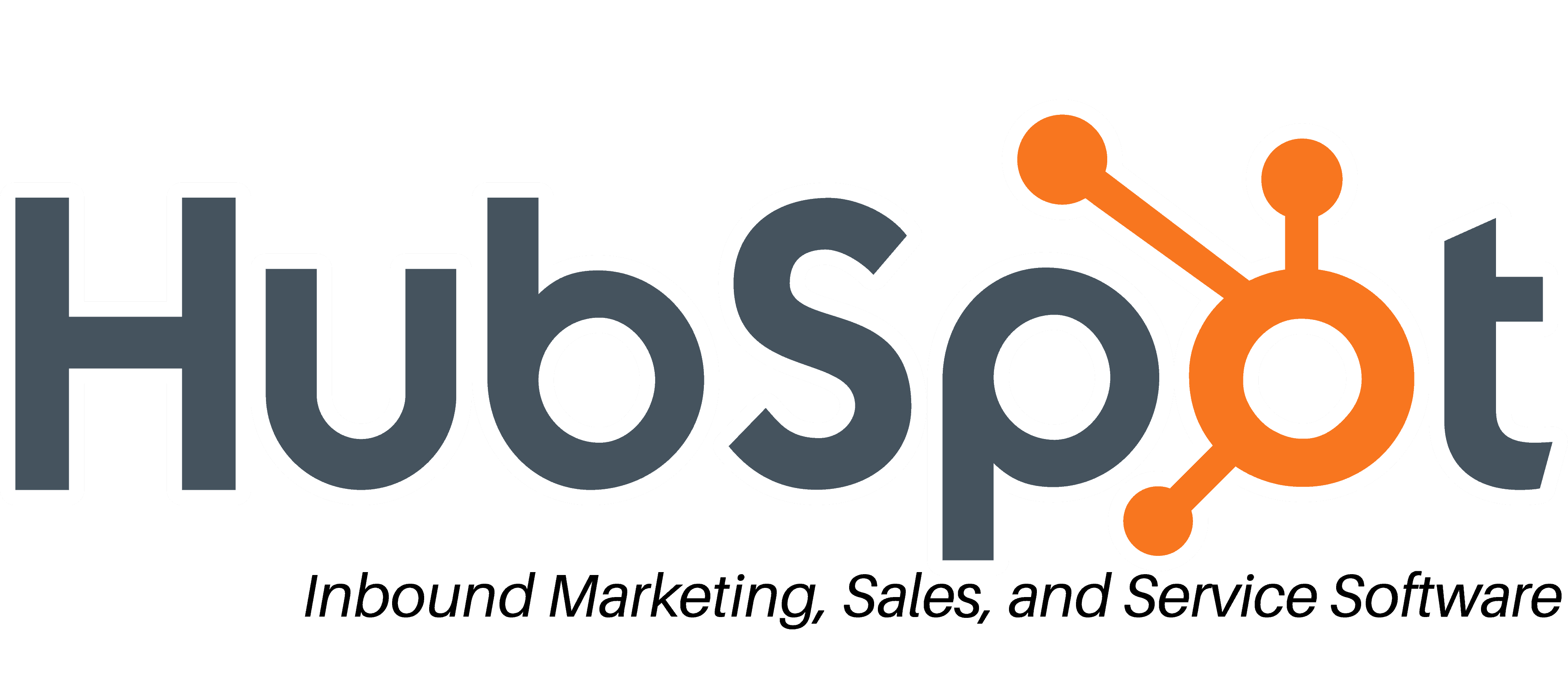 HubSpot: HubSpot is the only marketing automation software that includes inbound marketing and sales tools. It also has built-in analytics for leads, contacts, and customers so you can track what's working best to grow your business. Plus it offers a landing page builder which allows marketers to quickly create beautiful high converting websites (i.e. forms, thank you pages) that can be embedded on any page of your website or blog post to convert leads and sales faster than ever before.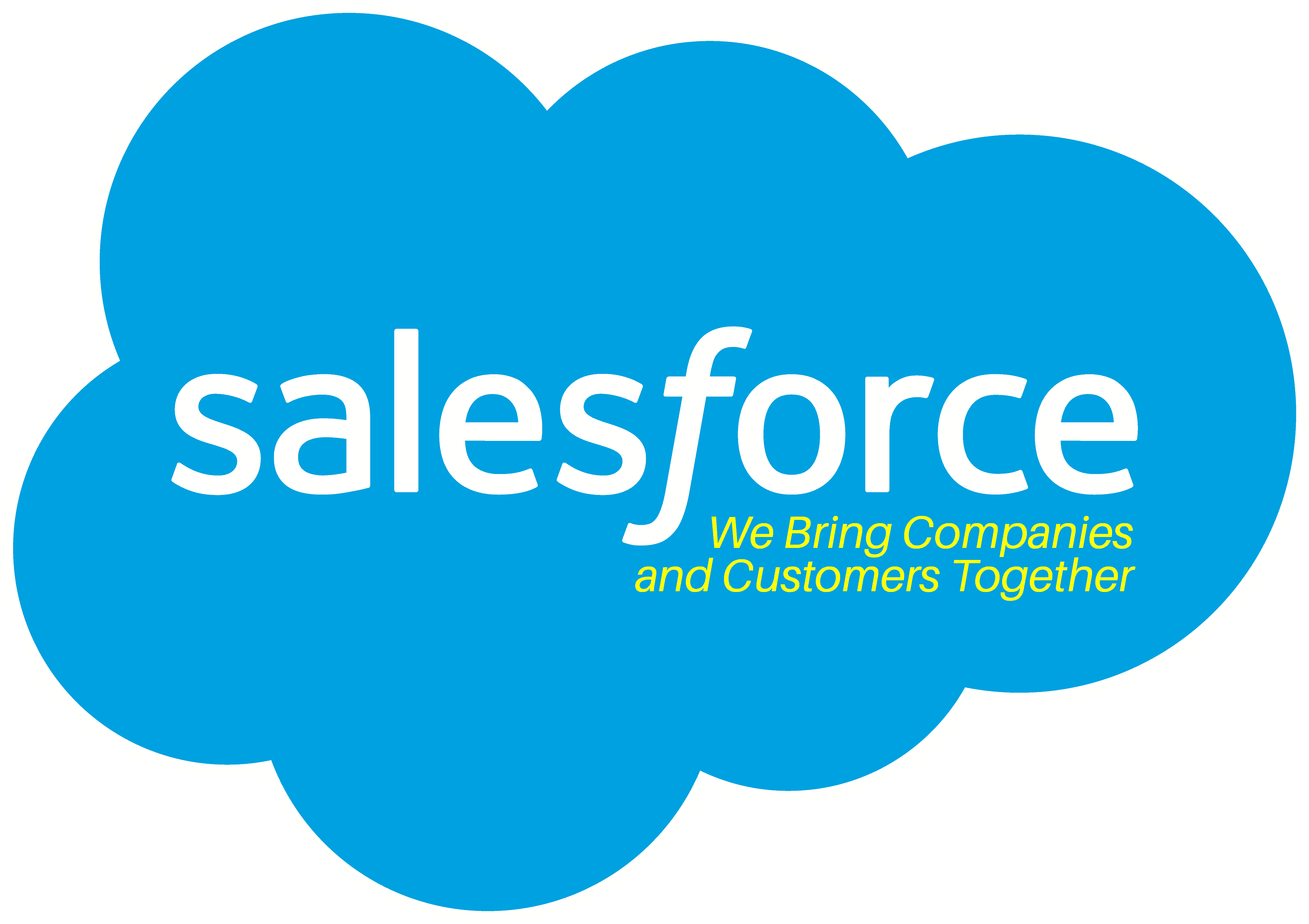 Salesforce: Salesforce is the world's leading provider of CRM. It offers a vast array of features to help you manage your customer relationships from lead capture, contact management, and service delivery down to forecasting revenue growth on an individual level for every account. Salesforce offers endless customization to fit your company's unique needs and is an excellent choice for B- to C-level companies.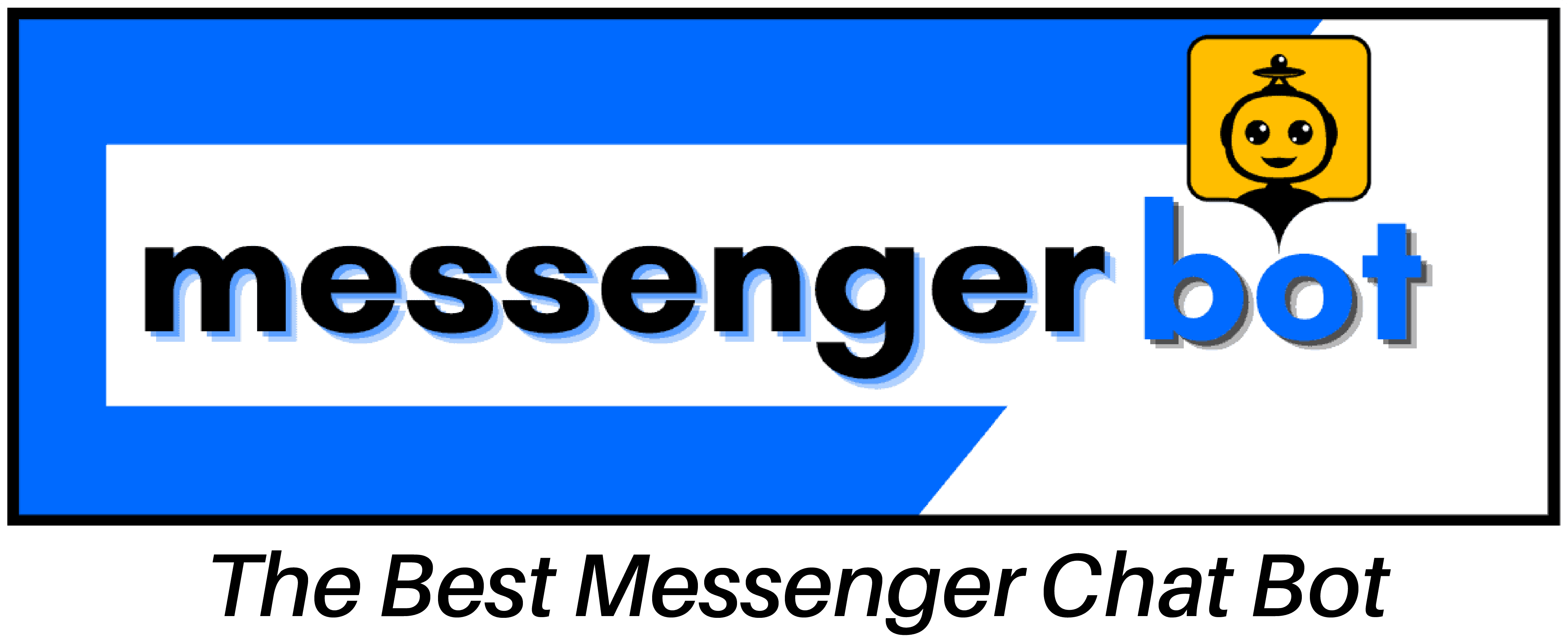 Messenger Bot: A Messenger bot can be used by any business that wants to provide 24/365 customer service by allowing customers to converse with a chatbot on Messenger. Messenger Bot also offers many features that can be integrated into the business's workflow. Its recurring revenue tracking and predictive lead scoring is a great example of this.
Is HubSpot better than Salesforce?
The difference between the two is that HubSpot is a software as well as an agency. Salesforce, on the other hand, is just a platform for marketing automation and CRM.
Hubspot has more features than Salesforce such as its email management system, analytics tools, social media integration, etc. Their prices are also higher at $2000 per month whereas you can get a Salesforce subscription for $59 per month.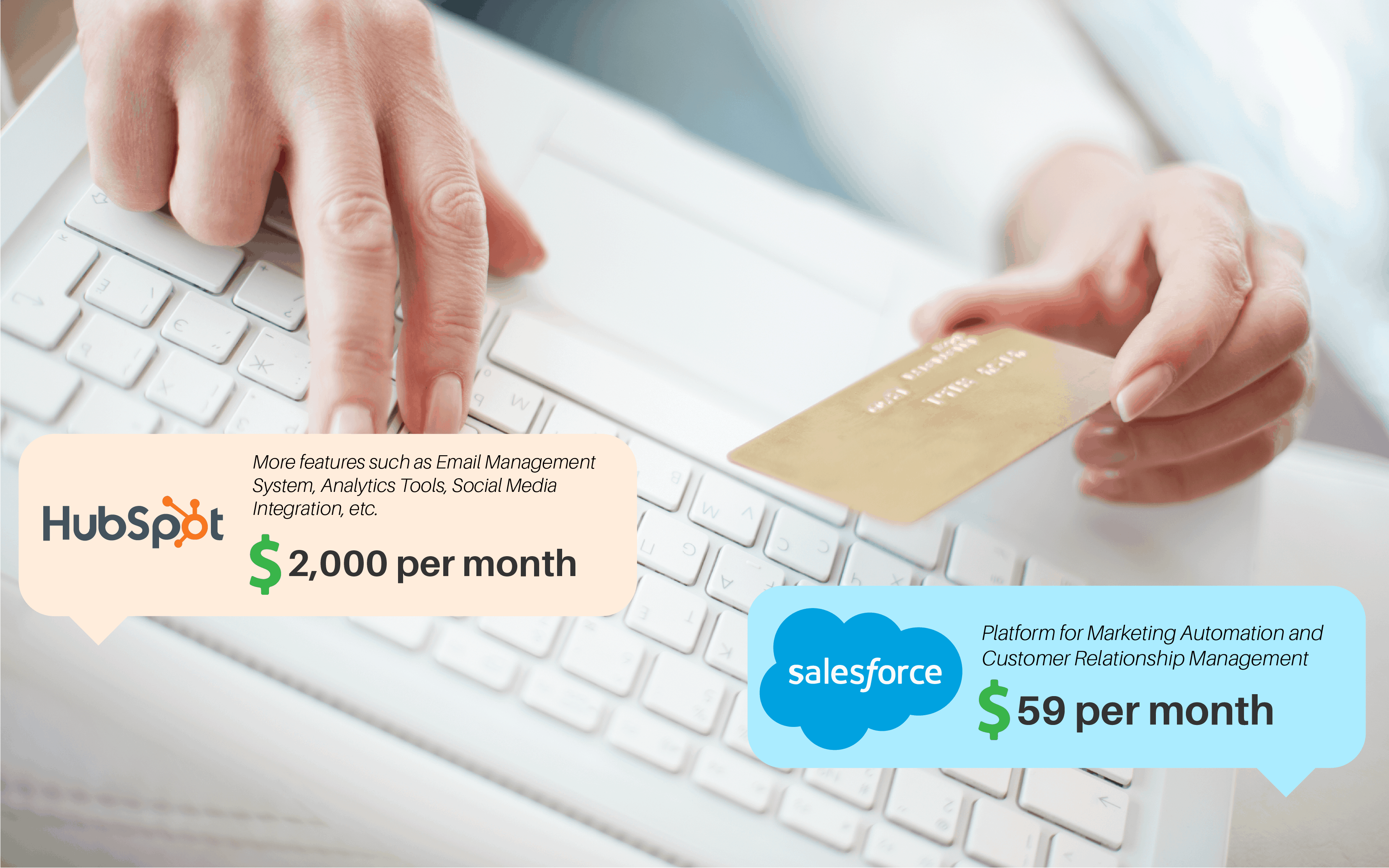 To know which of the two is better for you, it is best to look at what your company needs and how much you want to spend.
In the end, we recommend HubSpot if you have a larger marketing team or are willing to spend more money on software. If not, then Salesforce may be better for you due to its lower price point and lack of additional features that may not be needed.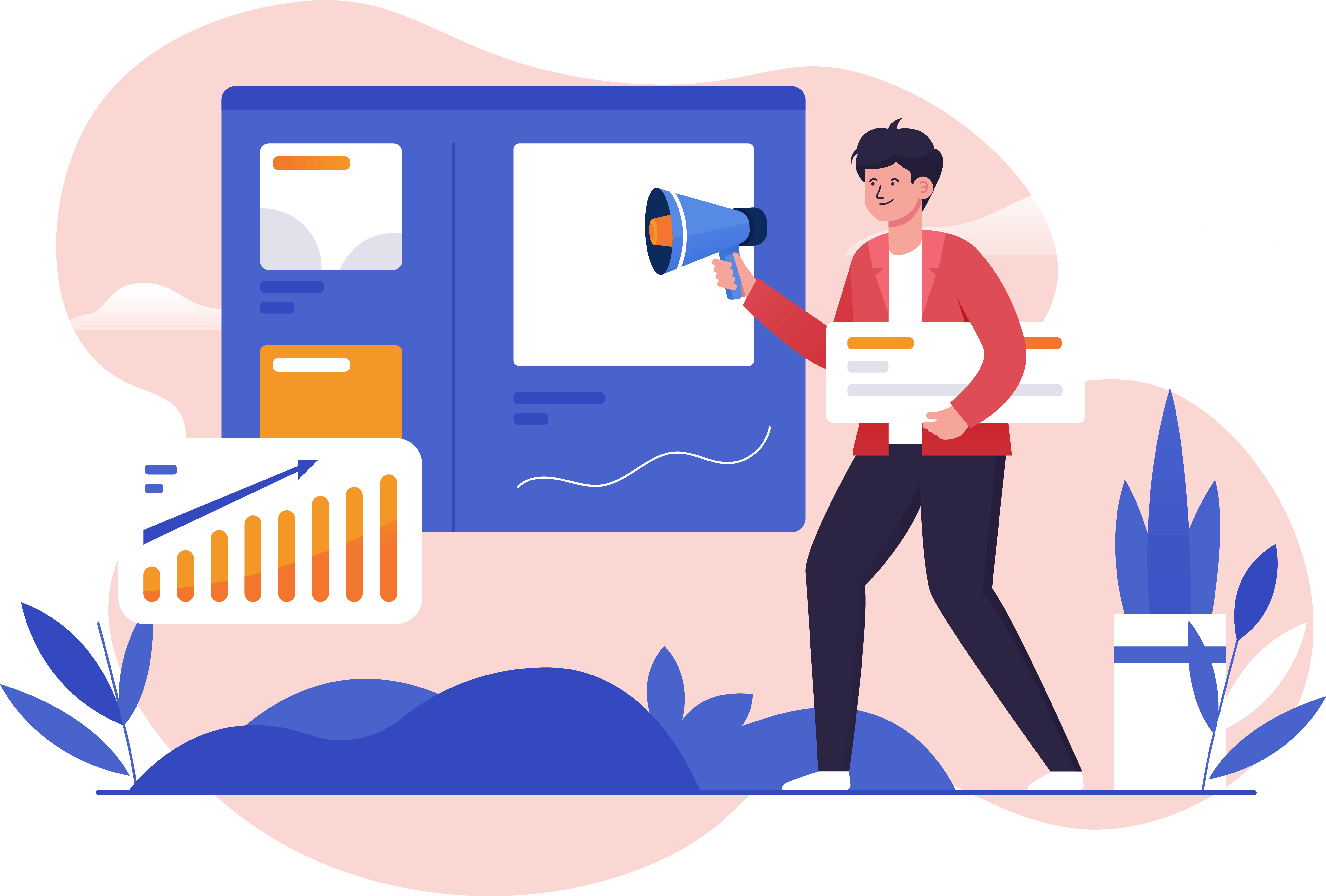 The best marketing tool is one that meets your needs as a company and has the price point you can afford to pay for it, whether HubSpot or Salesforce. Messenger Bot could also work if you want to automate some of your communications but don't need any analytics tools.
Is HubSpot like Salesforce?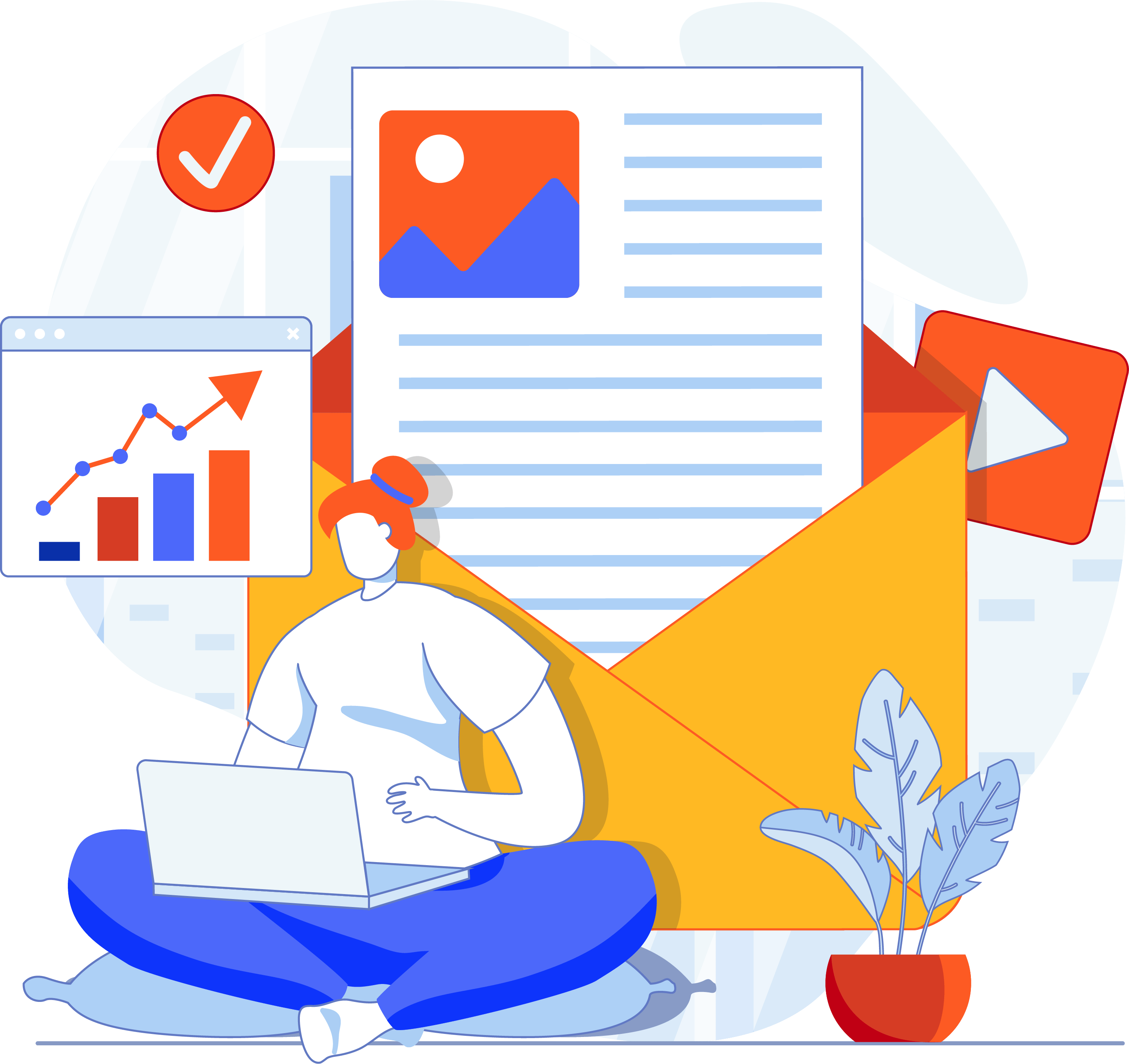 HubSpot is a marketing automation system that is designed to help businesses manage their inbound leads, generate new sales opportunities, and engage with customers. HubSpot has a large suite of tools for marketers including the Marketing Hub – web-based software where you can edit your website content, send email campaigns, create landing pages, and measure conversions; Social Media Analytics so you can see how your marketing is performing on social networks; and Sales Hub – a tool for marketers to help with lead generation.
There are many similarities between HubSpot and Salesforce, but they each have their own design focus: sales vs marketing automation respectively. Both tools offer similar features, such as email campaigns, landing pages, or the ability to access data about your account's conversion rates, but HubSpot is better for marketers while Salesforce has more tools for sales.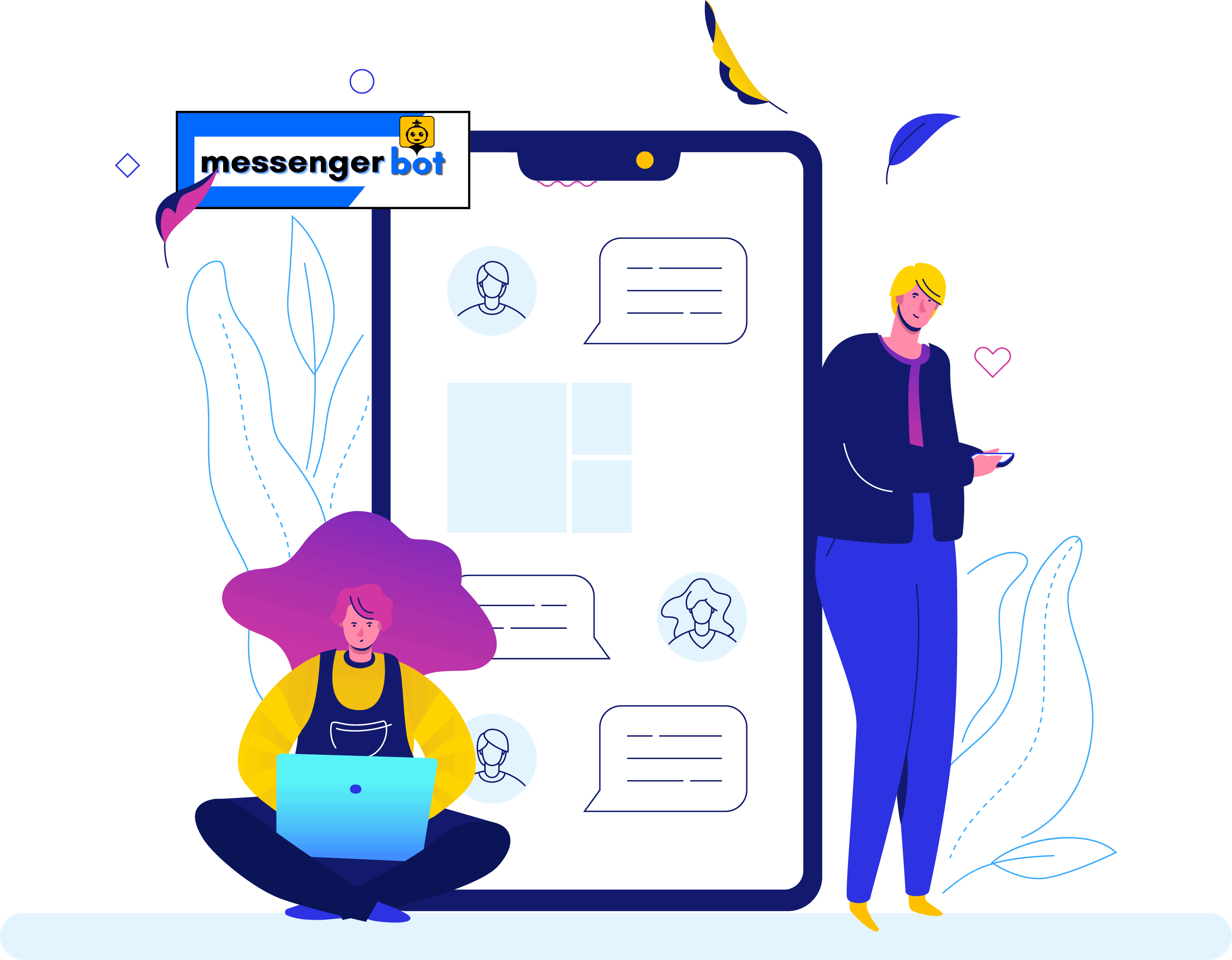 In terms of design and functionality, Messenger Bot wins against the other two with its ability to integrate seamlessly into any company's workflow through mobile messaging apps such as Facebook Messenger or WhatsApp which are now used by over a billion people.
It is hard to compare HubSpot, Salesforce, and Messenger Bot because they are all very different from each other in terms of design focus and functionality. But on the surface level, you can see that Facebook's Messenger has a lot more potential for marketers than either Hubspot or Salesforce.
Is HubSpot more expensive than Salesforce?
In terms of price, Salesforce is the more expensive option. The HubSpot license starts at $900 per year for basic features. Salesforce, on the other hand, offers a very affordable setup rate of $150 per month and includes marketing tools (such as social media integration) that are not available in HubSpot.
Salesforce pricing is based on the number of contacts in your database. The more contacts you have, the higher the price will be. HubSpot does not charge per contact and is priced according to company size (HubSpot's Basic plan starts at $900 for organizations with less than 25 employees).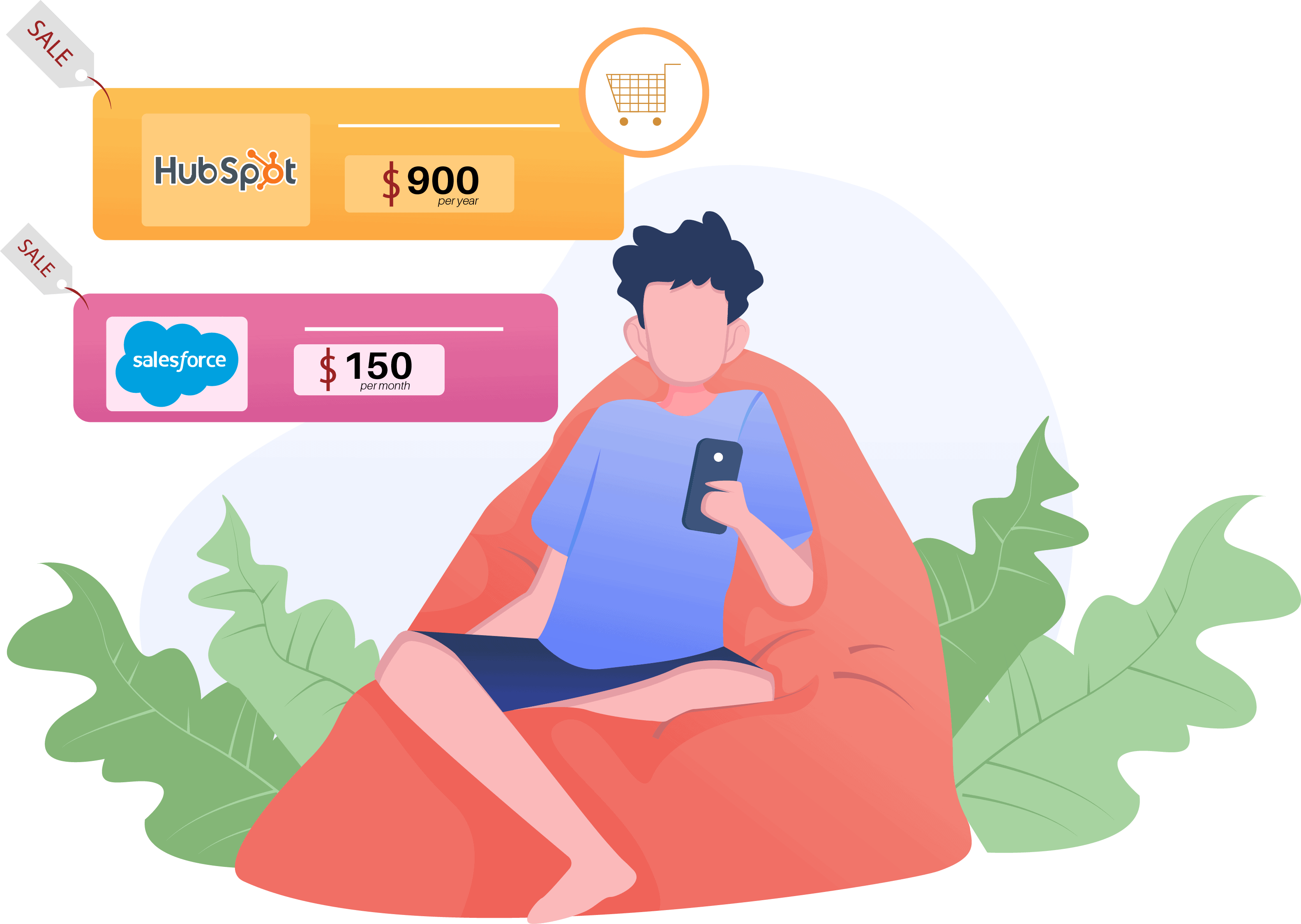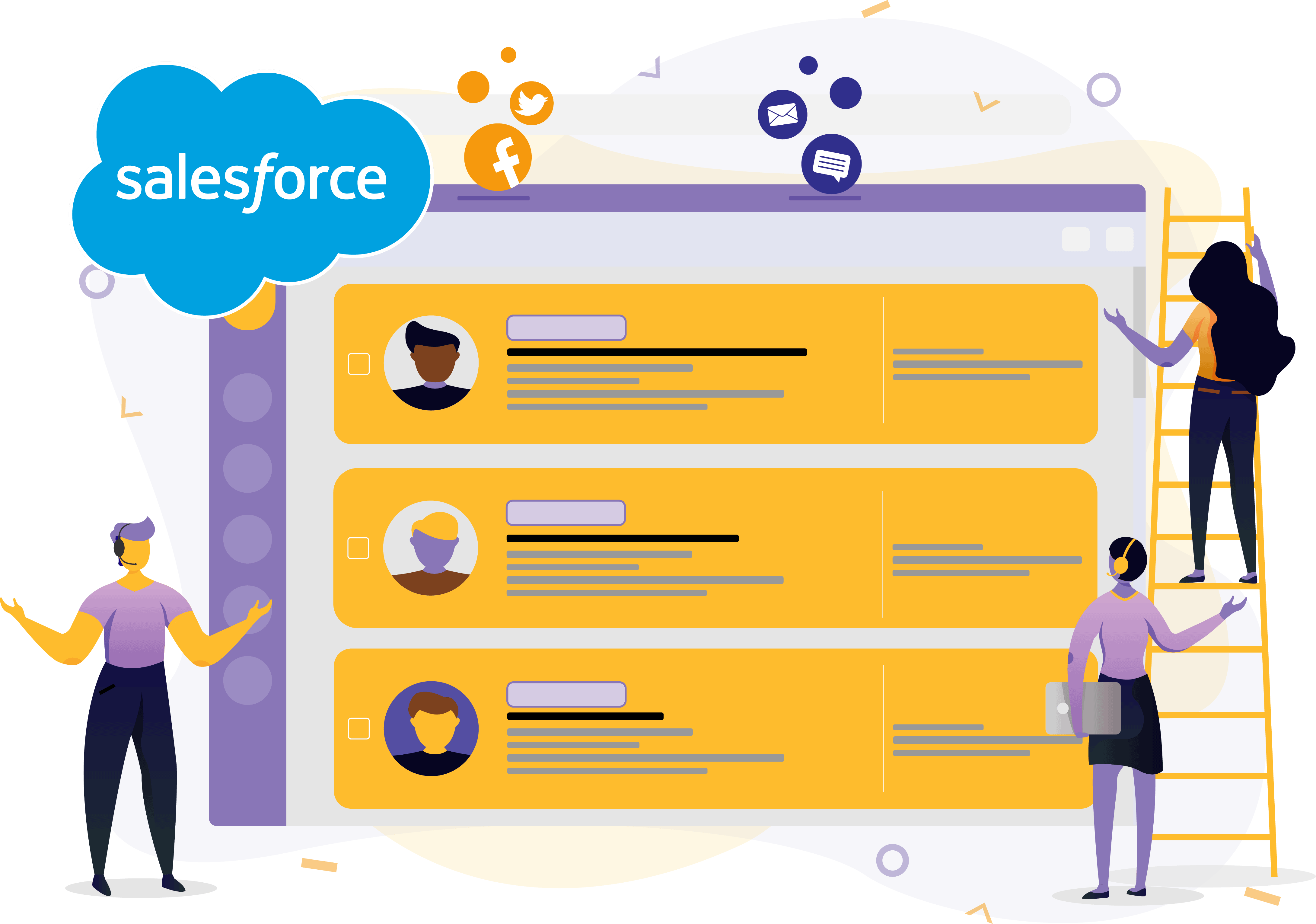 The CRM system of Salesforce is a great way to track and maintain customer data. The system is also the most accessible tool for sales teams, with features such as power search options that make it easier to find information about specific leads or accounts in your database. If you are looking for a CRM tool to help keep your prospects organized before making contact, Salesforce may be an excellent choice.
Their CRM platforms are also compatible with other applications and software, such as Outlook or Gmail.
Salesforce is a great CRM system for sales teams who are looking to keep their leads organized before they make contact.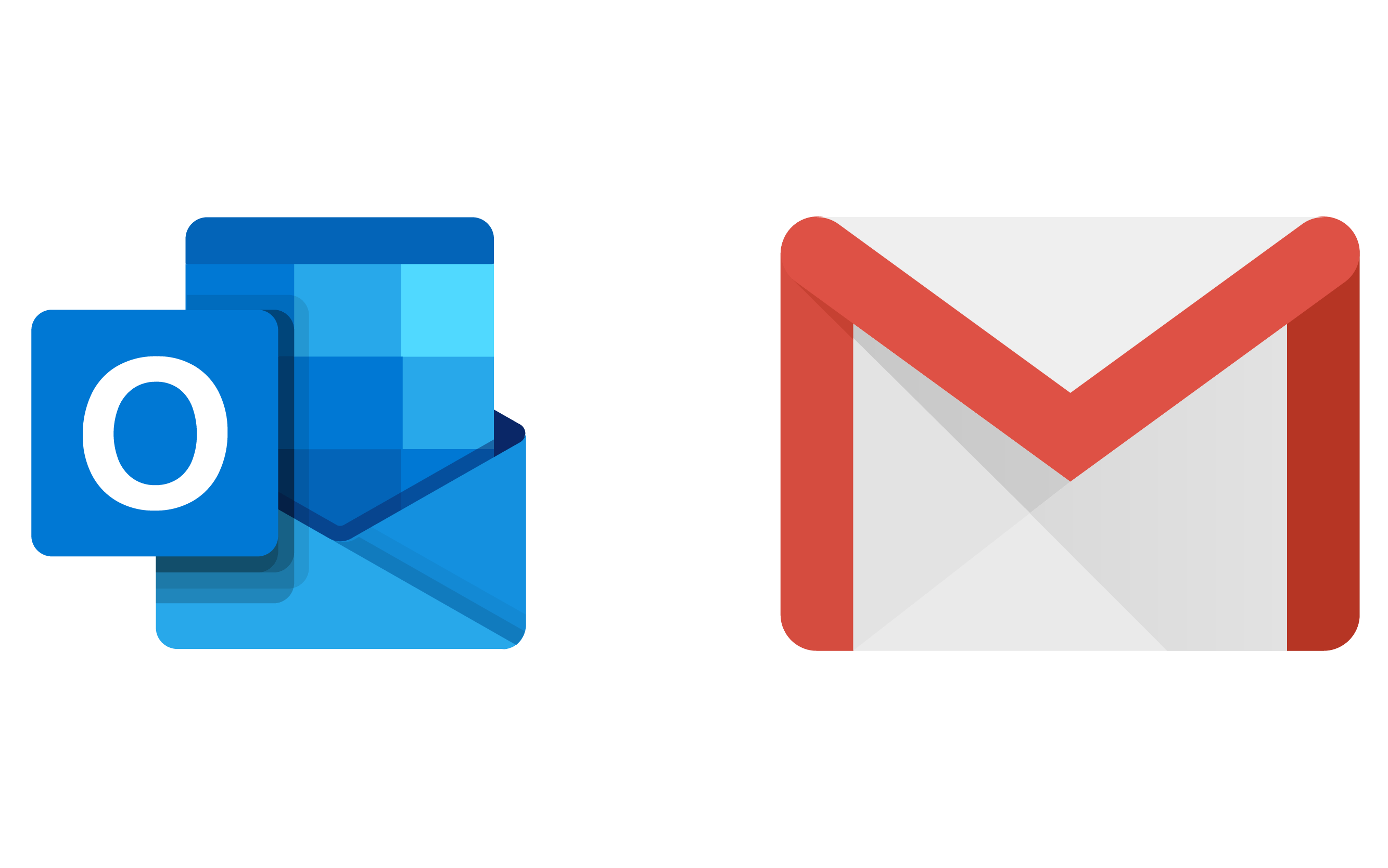 The Salesforce platform is compatible with other applications and software, such as Outlook or Gmail.
Salesforce customers can integrate data from a variety of sources, including Google Analytics and BigQuery.
CRM providers often include tools to help the sales team sell more and HubSpot has some of the best in class.
HubSpot's CRM software is designed to make it easy for people who don't have a background in marketing or software development.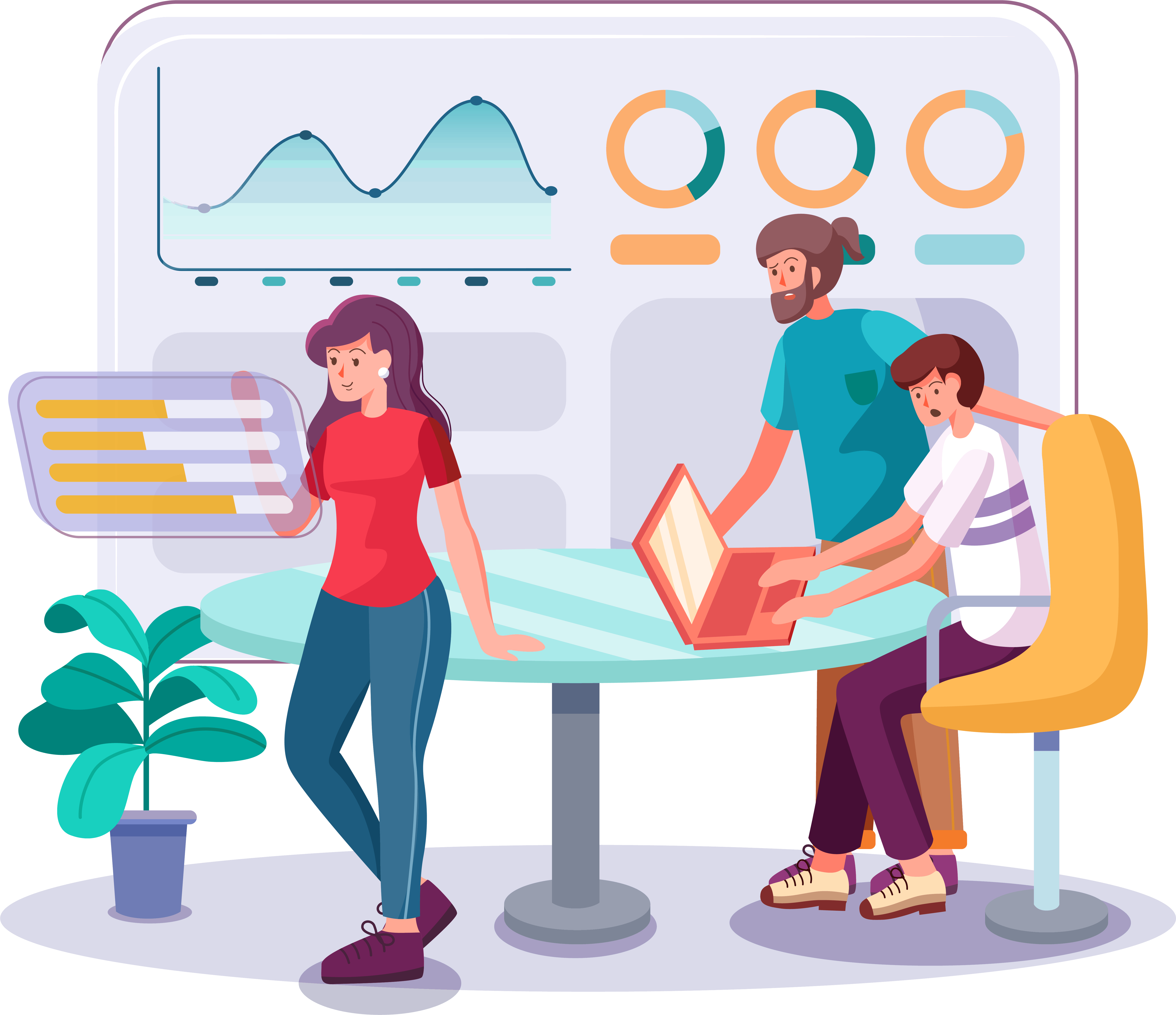 HubSpot provides analytics and reporting, along with contacts management tools that can be accessed through the HubSpot web app.
The product's features are differentiated by its ability to engage users with customized messages based on individual interactions and preferences.
HubSpot is a useful tool for startups or small businesses with limited marketing personnel, as it can help automate marketing tasks such as lead generation and email campaigns.
HubSpot's basic CRM system is a monthly subscription, and it's priced at $200 per month.
The free CRM software of HubSpot offers basic contact management tools for up to 25 contacts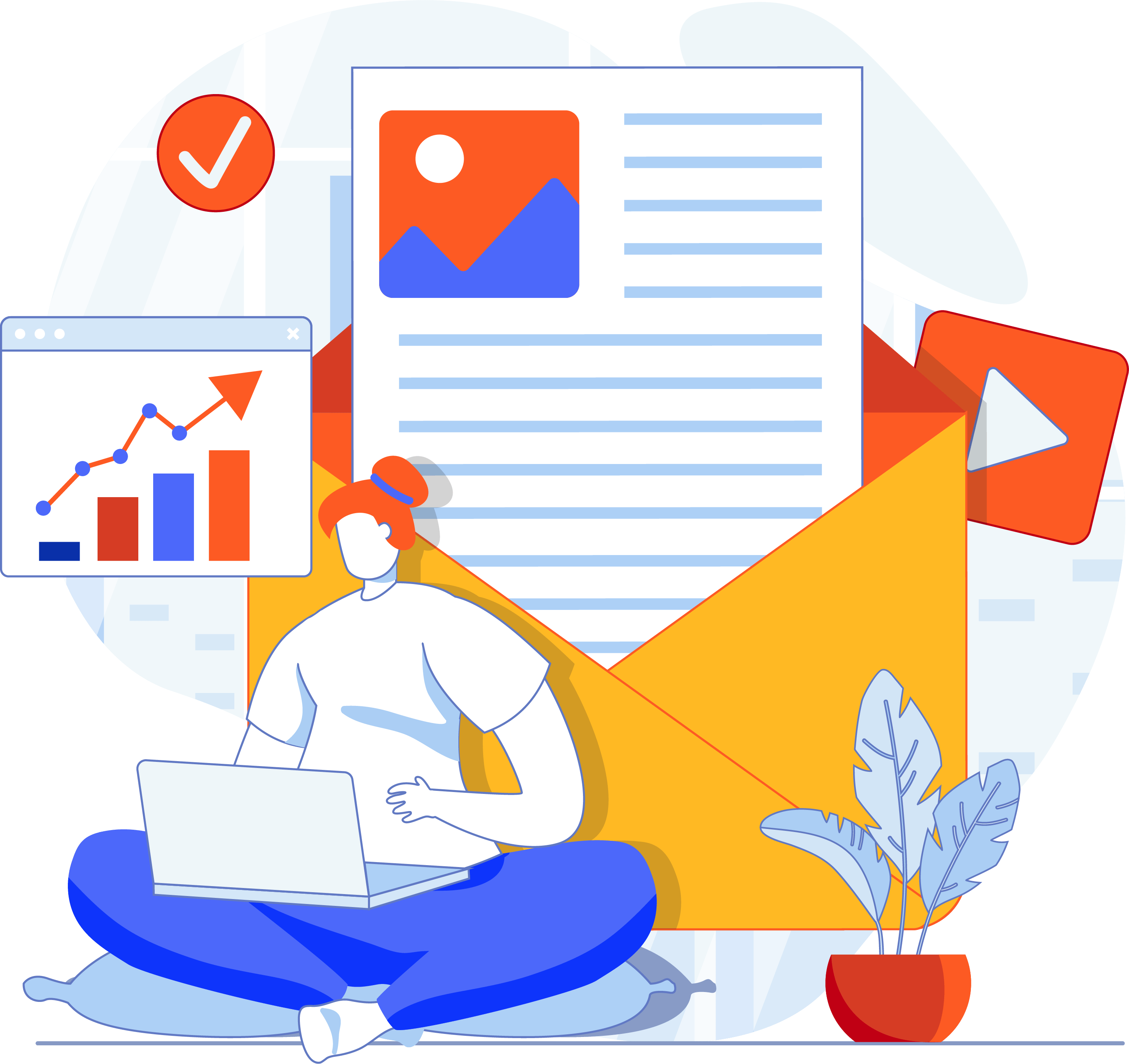 This software integrates into other Hubspot services to provide an all-inclusive customer experience management system at an affordable price point–as opposed to the expensive enterprise versions.
The best CRM software between the three is HubSpot because HubSpot is a great tool for marketing and sales teams. The CRM software tracks leads and contacts manage projects, facilitates communication between team members internally as well as externally through the platform's social media features, has built-in SEO so that your content can rank higher in search engine results pages (SERPs), and even provides automated email campaigns. In addition, HubSpot offers the best ROI because it's an affordable solution for small businesses that need marketing software without breaking the bank.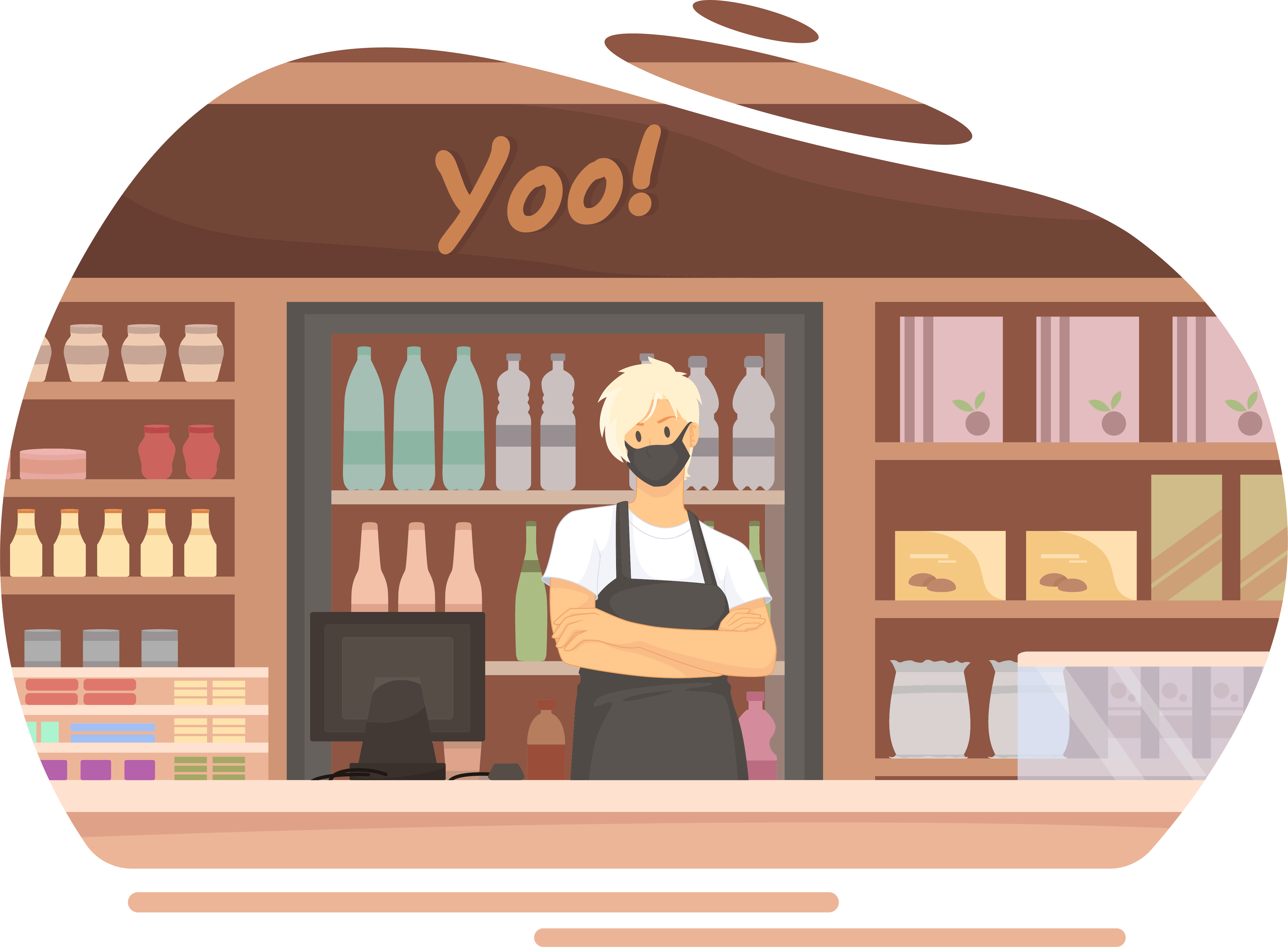 The CRM platforms of Messenger Bot and HubSpot are comparable, with a few key advantages that Messenger Bot holds over its competitors.
The primary advantage of Messenger Bot is the cost factor: unlike other CRM platforms such as Salesforce and Hubspot which can be costly for small businesses to maintain, this platform's free tier offers unlimited customer data storage (with limitations) and unlimited customer engagement.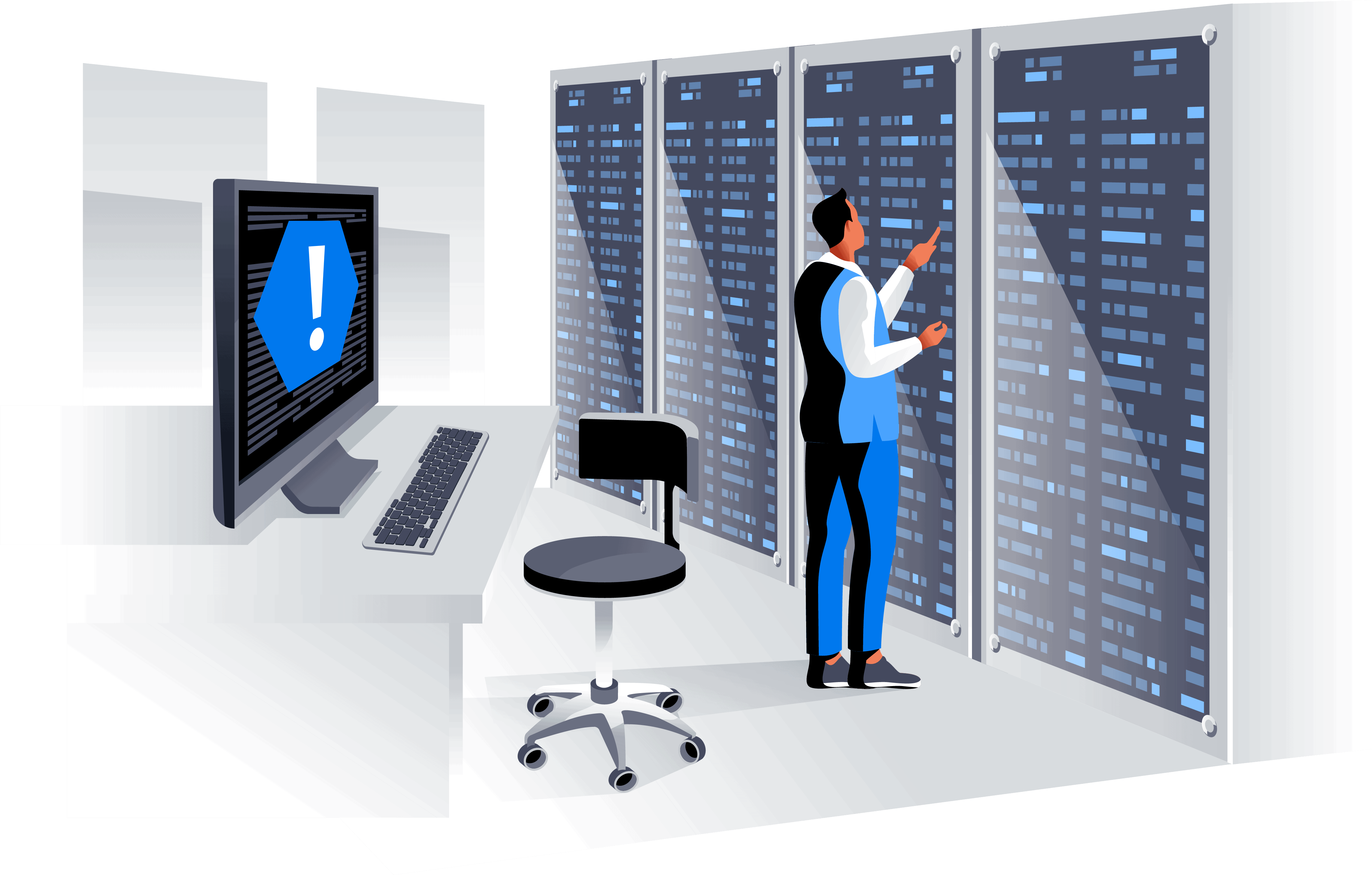 Messenger Bot also has the most robust lead generation toolset out of these three platforms, with a helpful AI assistant that can automatically generate leads for businesses if they wish to skip this process entirely and focus on other aspects of marketing.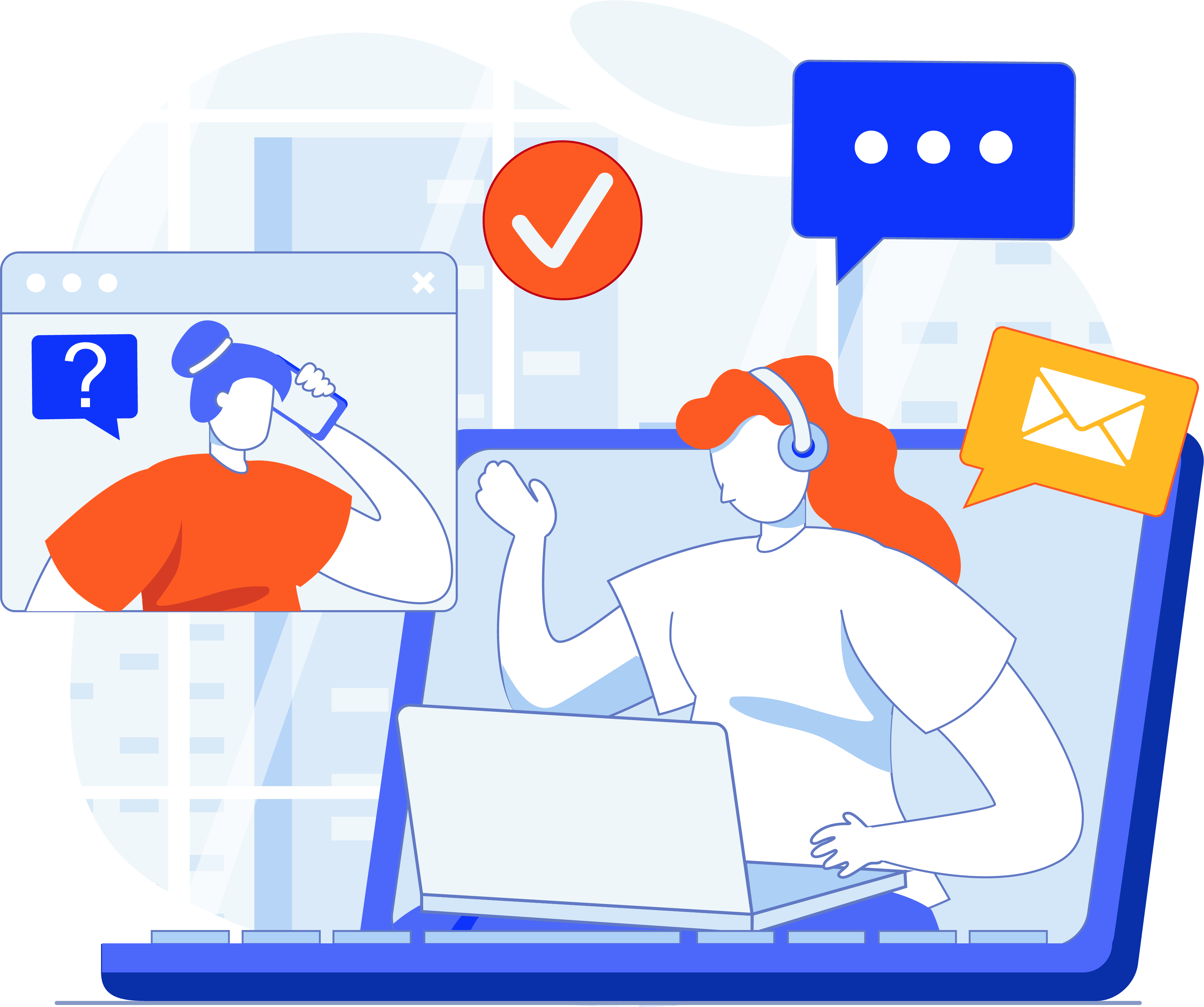 The core CRM functionality is also very similar across these platforms, with contact management and customer engagement being a priority.
Its CRM software is not quite as robust CRM like HubSpot, but it still has the basic functionality that most CRM software offers.
Its free CRM software is not as robust and does have some limitations, but it's still a good option for those who are specifically looking to save money.
Its CRM space is focused on the marketing aspect of a business, but it can still be used to track leads and communicate with contacts.
The CRM tools used on this platform are integrated, so you don't have to worry about downloading separate software.
The marketing tools used by the three are radically different. HubSpot, for example, is a marketing automation suite and CRM with features like lead scoring, email tools, and social media analytics. Salesforce on the other hand has powerful customer relationship management (CRM) software that helps companies to manage their leads and customers by organizing data related to them in an easy-to-navigate database. Messenger Bot meanwhile is a chatbot that offers various features like the ability to send text messages, make calls and find out flight information, reserve restaurant tables, or even get an appointment at your chosen hair salon.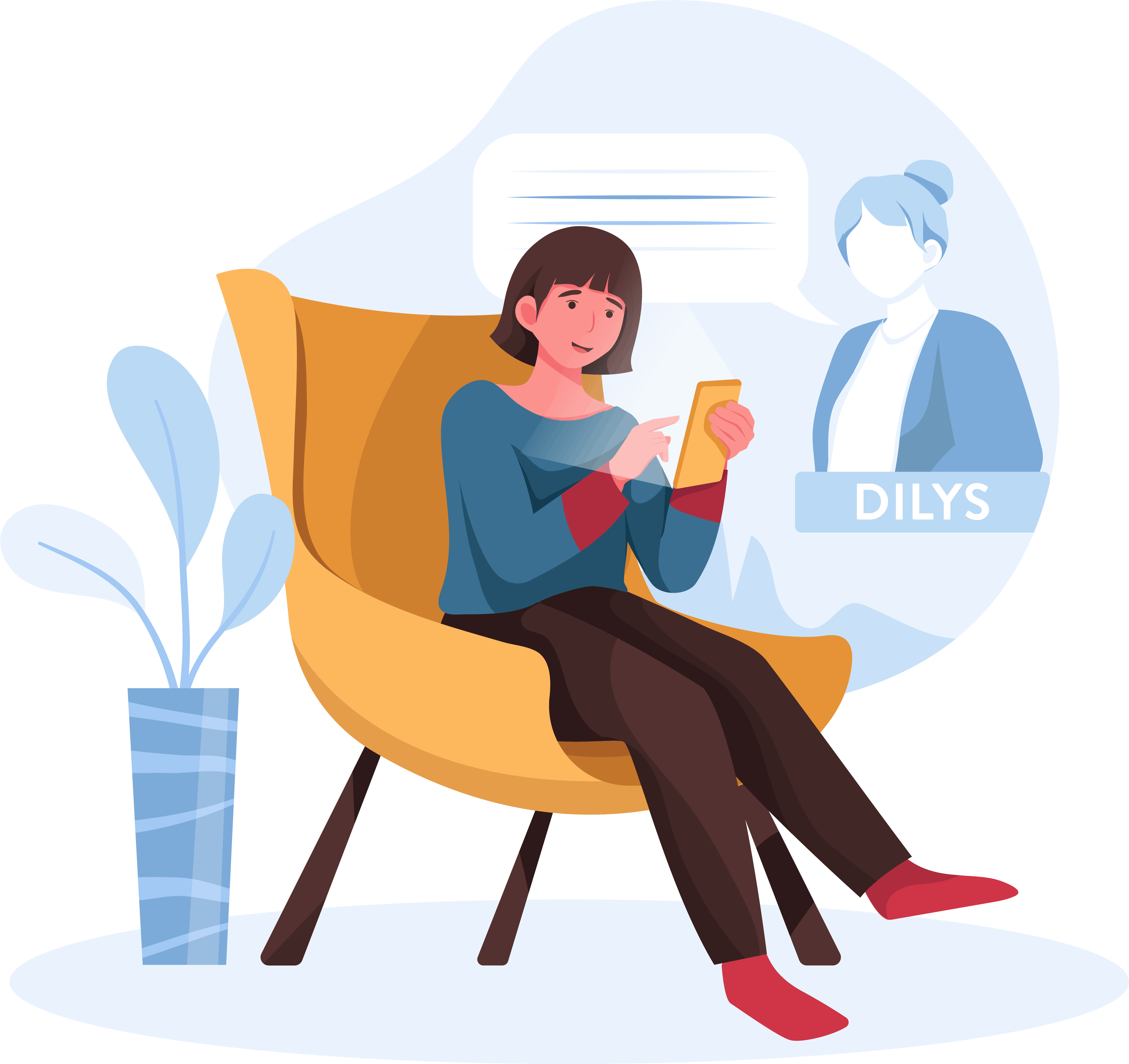 The project management feature of HubSpot is best suited for companies that have a team that needs to work together on a marketing campaign. Salesforce meanwhile has an advantage in the customer relationship management (CRM) arena as it offers features like lead tracking, sending email campaigns, and creating sales reports among many others. Messenger Bot with its array of functions is quite handy when you're on the go.
Sales and Marketing Teams
The marketing teams of both HubSpot and Salesforce are immense. HubSpot has a team of over 800 people and Salesforce has a team of over 3000 people, both with their own respective offices in different regions around the world. The size of these teams is not what's important though; it matters how they utilize those resources to create quality marketing tools that get results for their customers.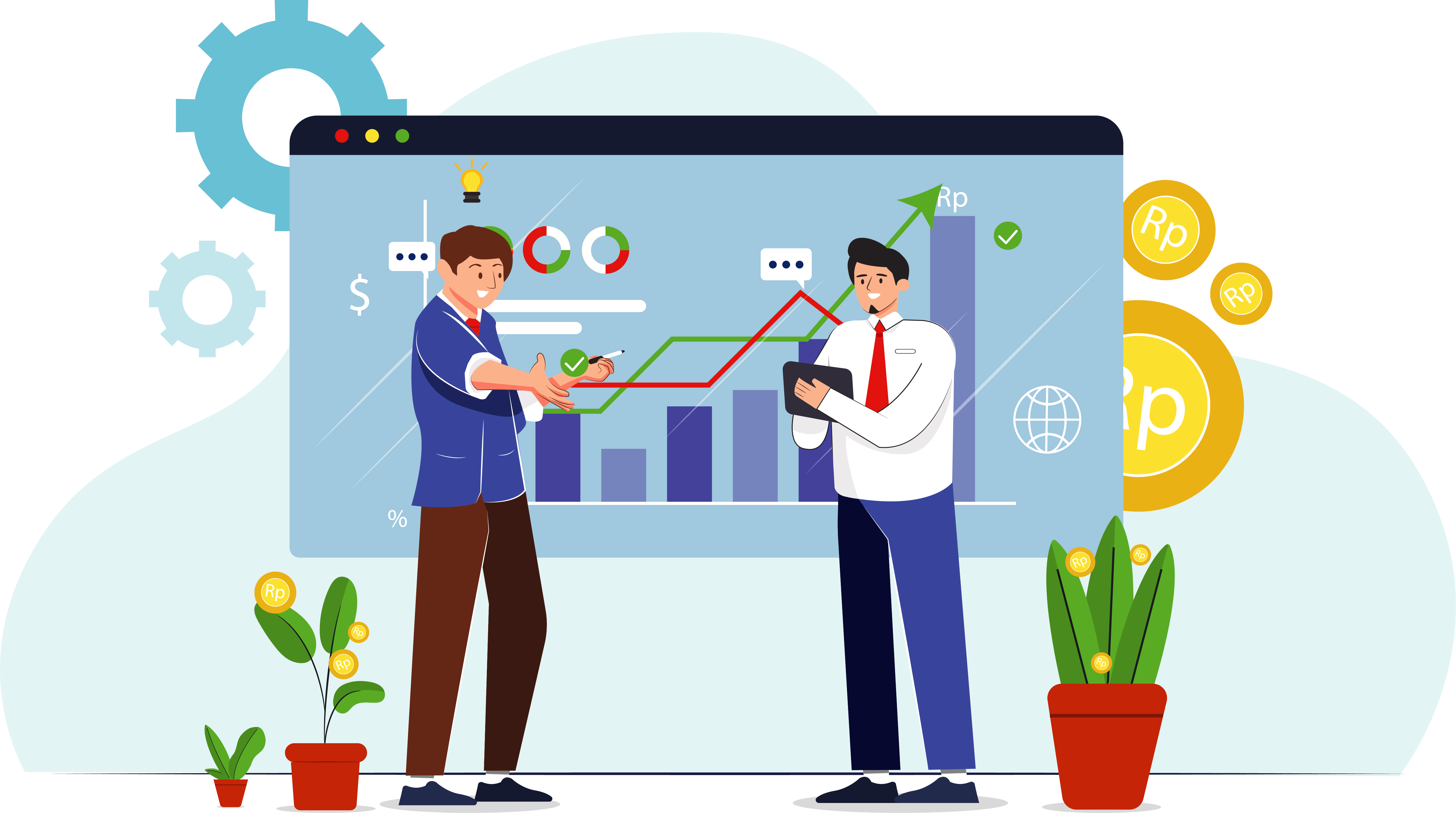 The marketing teams of both HubSpot and Salesforce are immense. HubSpot has a team of over 800 people and Salesforce has a team of over 3000 people, both with their own respective offices in different regions around the world. The size of these teams is not what's important though; it matters how they utilize those resources to create quality marketing tools that get results for their customers.
The sales analytics tools provided by HubSpot allow marketers to track leads, measure marketing efforts, and adjust budgets accordingly.
Salesforce provides a more robust suite of analytics tools that provide insight into the sales pipeline including forecasted revenue, customer accounts, or opportunities for each account based on your company's stage in the funnel. This allows Salesforce users to make better decisions about their budgets.
The marketing features of Messenger Bot are just as robust. HubSpot offers a wide range of tools for executing any campaign, from channels like social media and SMS to landing pages.
Salesforce's marketing features are more limited; they offer some specific services that allow users to execute campaigns through their product but don't have the breadth of options offered by HubSpot or Messenger Bot.
The sales features of HubSpot are also a standout. A HubSpot CRM can be integrated with a number of other products such as Salesforce, which means that users have the full suite of features at their disposal.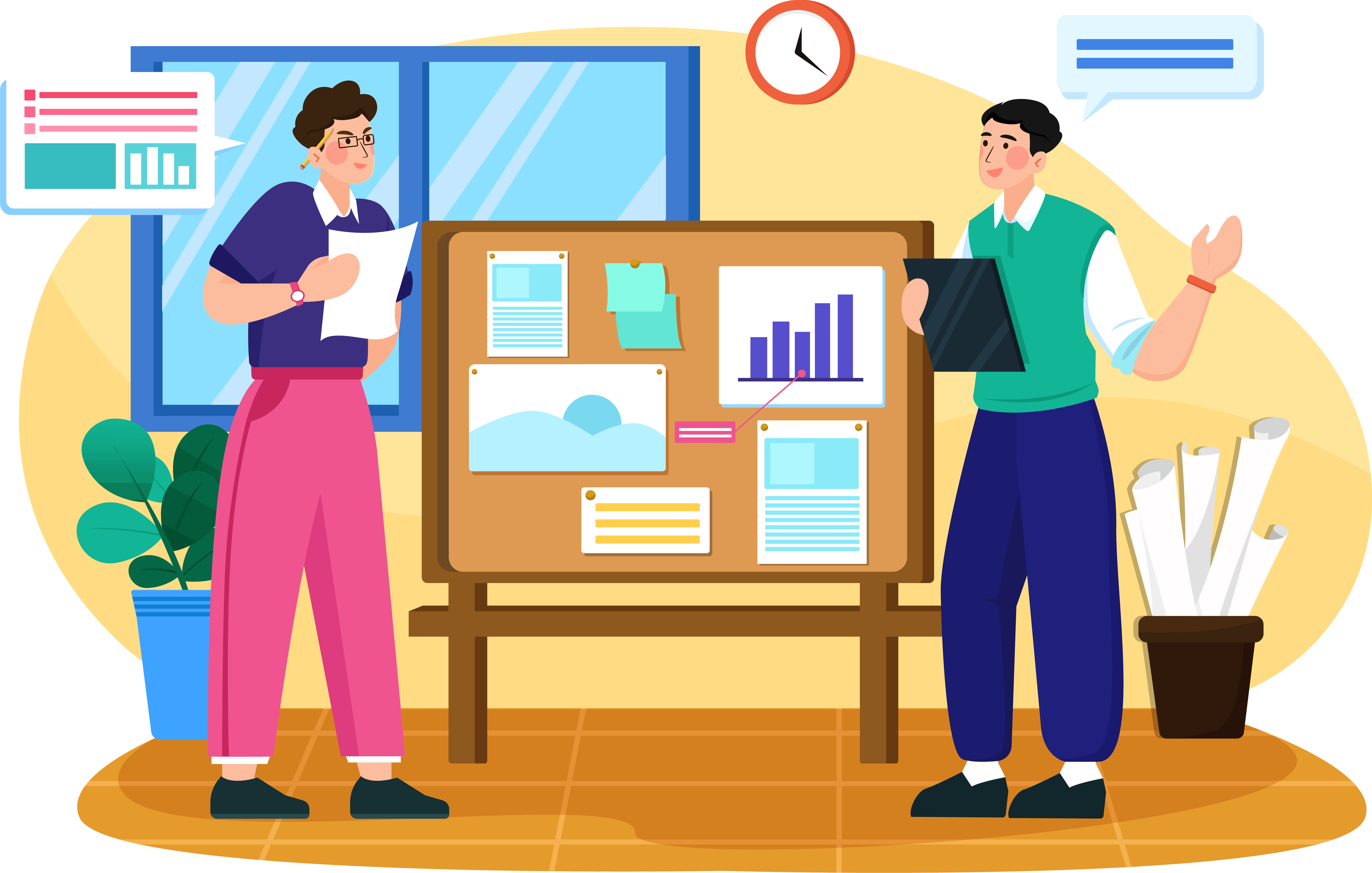 Enterprise resource planning (ERP) is a more specialized type of CRM that can do things like manage inventory and finances.
Salesforce's sales features are limited when compared with HubSpot and Messenger Bot, but it does offer some unique options for small businesses that want an all-in-one solution. The account management features of Salesforce are also a standout. The sales reps for HubSpot and Messenger Bot are also a standout.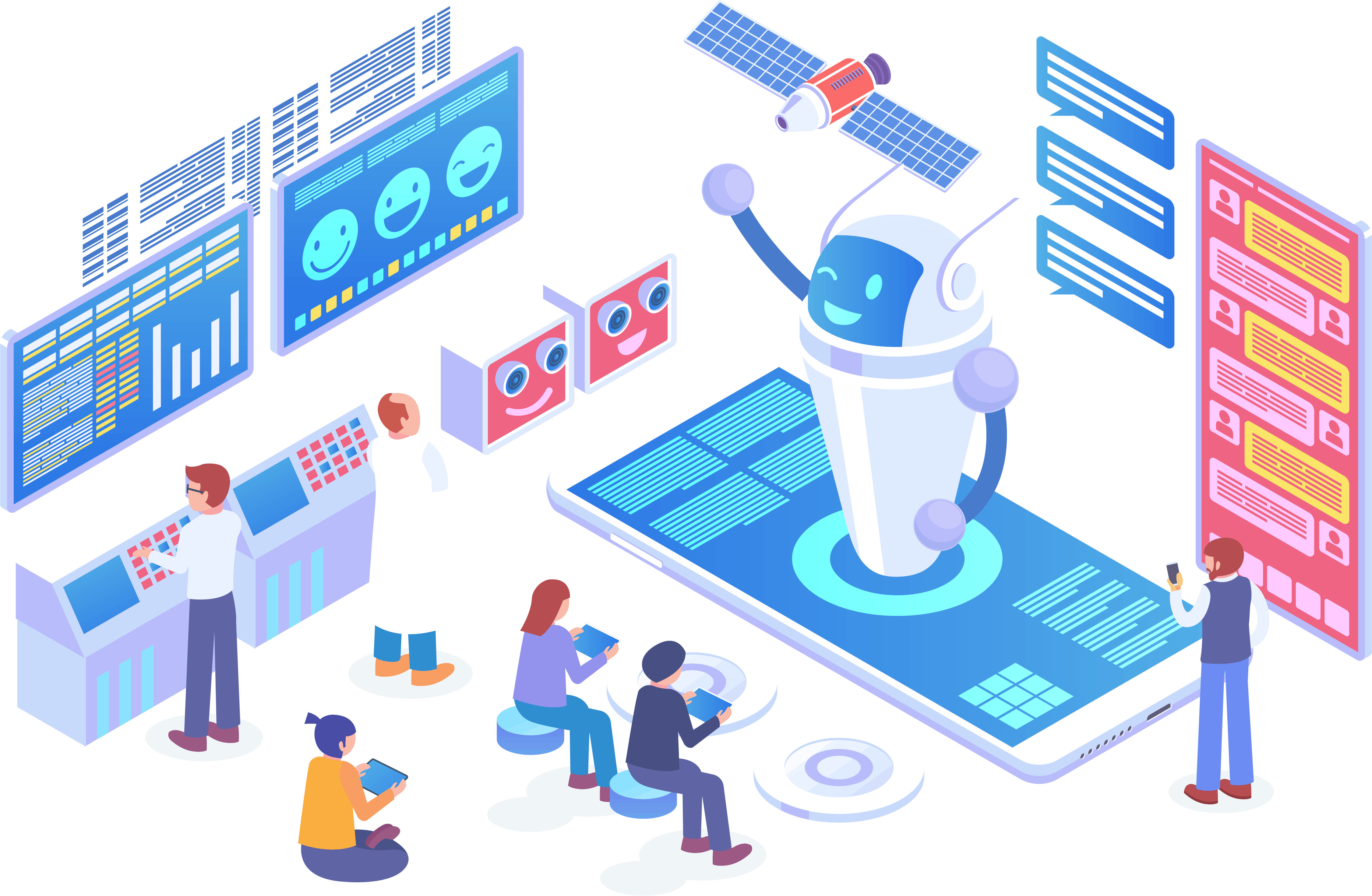 There are many different ways that these bots can be used, but they all have one thing in common, which is not surprising: Chatbots often use text messages or Facebook Messenger as their primary form of communication.
Some people might say that one of the most critical parts of a product is its User Interface. The User Interface can make or break how other people feel about your product and whether they will use it, but what do these products have to offer?
We will take a look at the three most popular chatbots: HubSpot, Salesforce, and Messenger Bot. Not all of them have the same User Interface, but we will take a look at the three of them and compare their User Interface.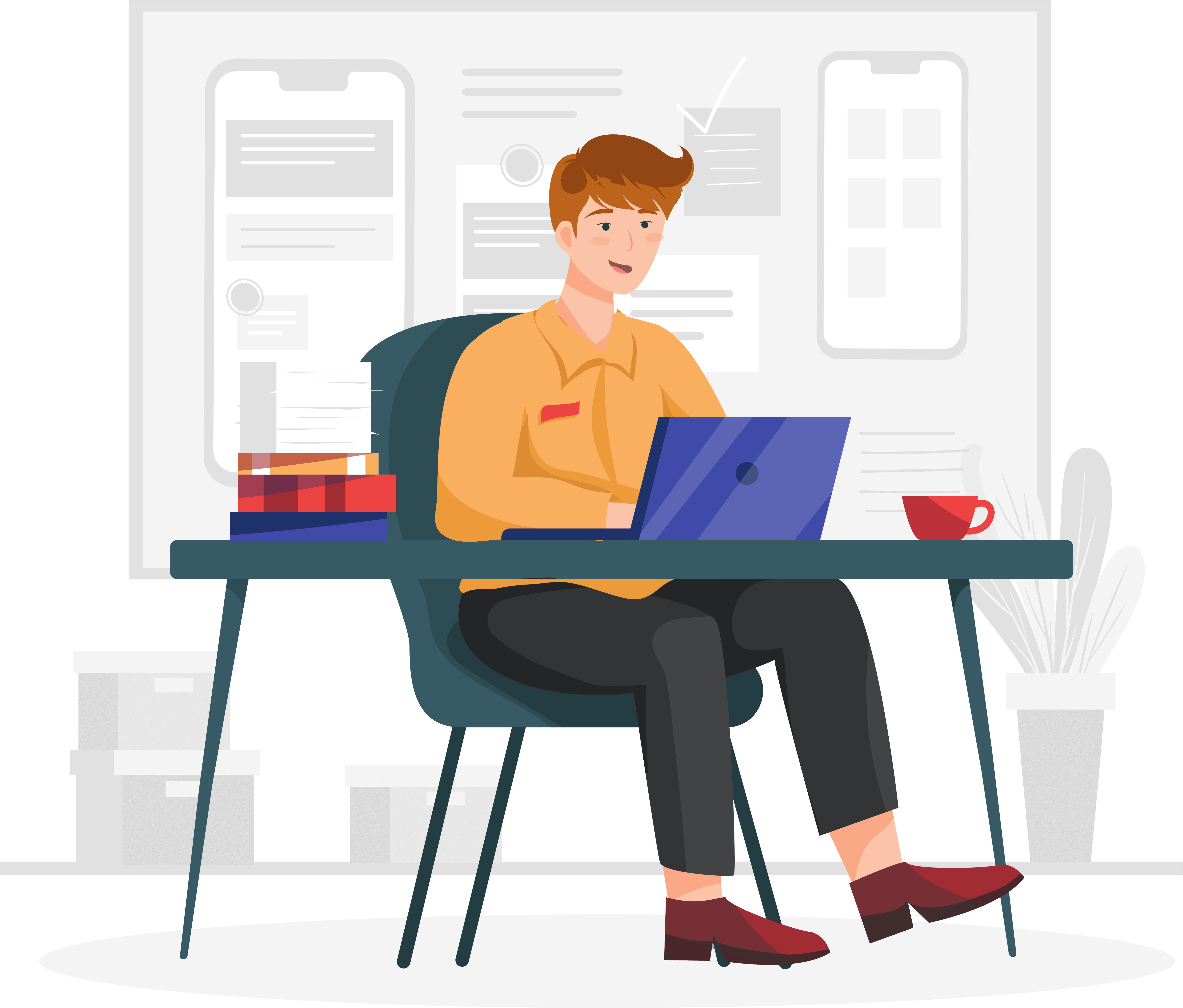 The first thing that we will take a look at is the User Interface of mobile apps. HubSpot has one, and they say it's "optimized for iOS" but there are no screenshots to show us what exactly this means. Salesforce does not have an app on iOS or Android meaning that their users can only use their chatbot when they are on their computer or using a mobile web browser. Messenger Bot, however, has both an iOS and Android app meaning that users can use it from anywhere they want with the internet access to do so.
HubSpot
HubSpot has been around since 2006 and was originally built as a customer relationship management tool. Marketing has been one of the primary focuses for HubSpot since its inception, and this is reflected in their User Interface, which looks a lot like other marketing tools that are available on the market already.
HubSpot's User Interface is very different. They have a more traditional layout, and they offer help on how to use the chatbot if you click on any of the buttons.
The HubSpot User Interface does not look like something that other companies often use, but it's easy enough to navigate through their bot even if you are using HubSpot.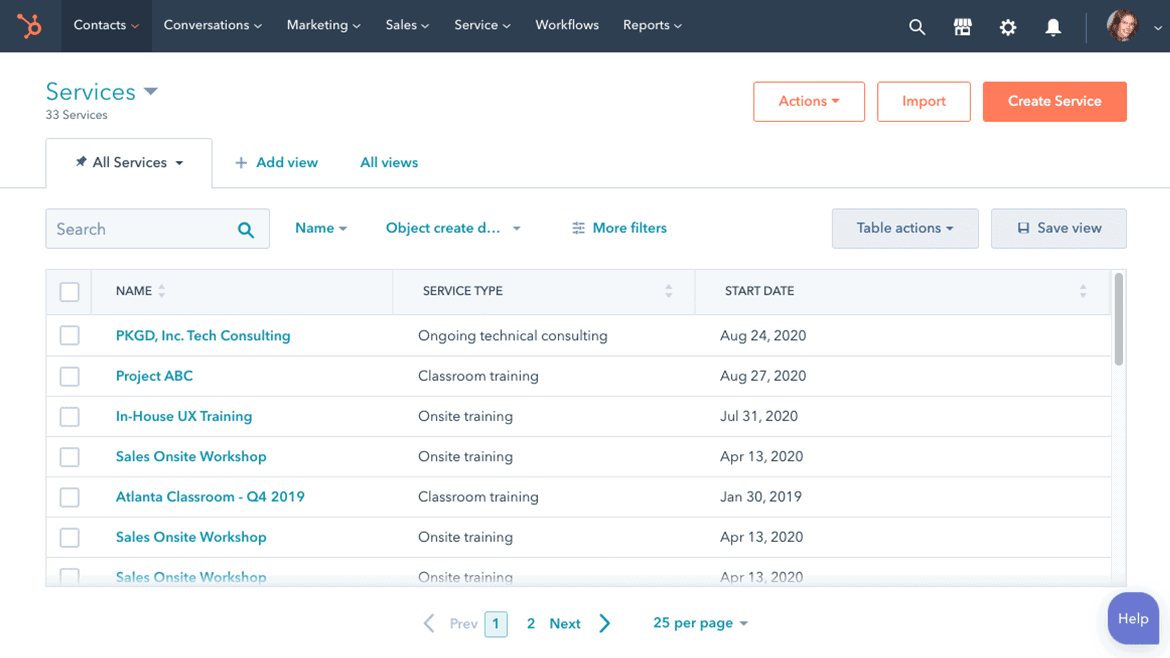 The User Interface for HubSpot is very robust, with a layout that resembles the typical desktop application. It's easy to manage and offers plenty of features without being overwhelming, but you might need some time to get used to it before using all its functionality.
With HubSpot's User Interface, you'll get a list of the most important features available on their bot and won't have to wait for anything before it loads up. When designing this interface, HubSpot focused mainly on simplicity so that marketing professionals can make decisions as quickly as possible without any unnecessary distractions or interruptions.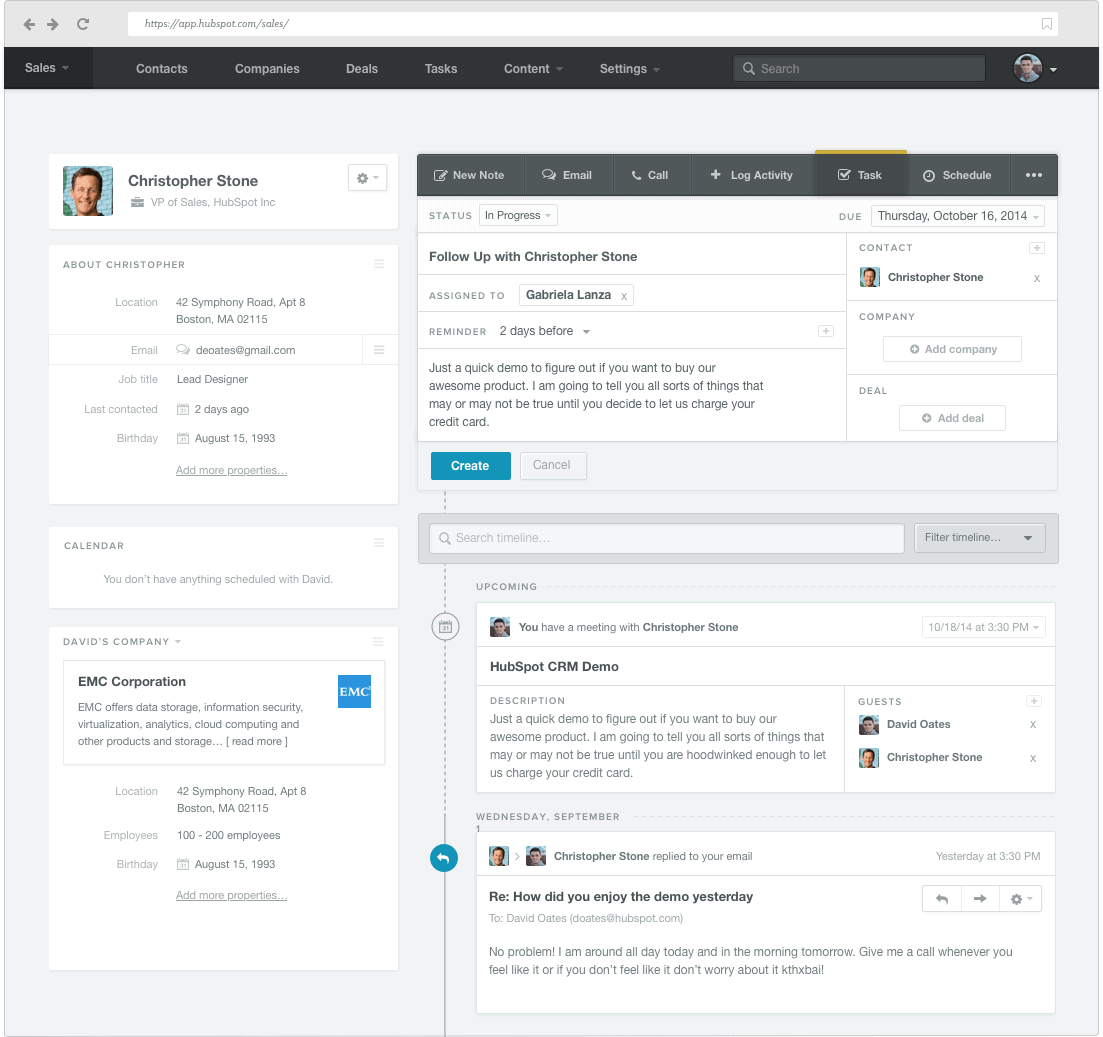 Salesforce
Salesforce's UI is a robust platform that handles most of the marketing automation needs for small businesses, from lead, nurturing to customer relationship management (CRM). Salesforce is an all-inclusive software suite with CRM, email marketing, web analytics integration, and more. Salesforce has been in use since 1999, so it has plenty of time to iron out any bugs or glitches in the system.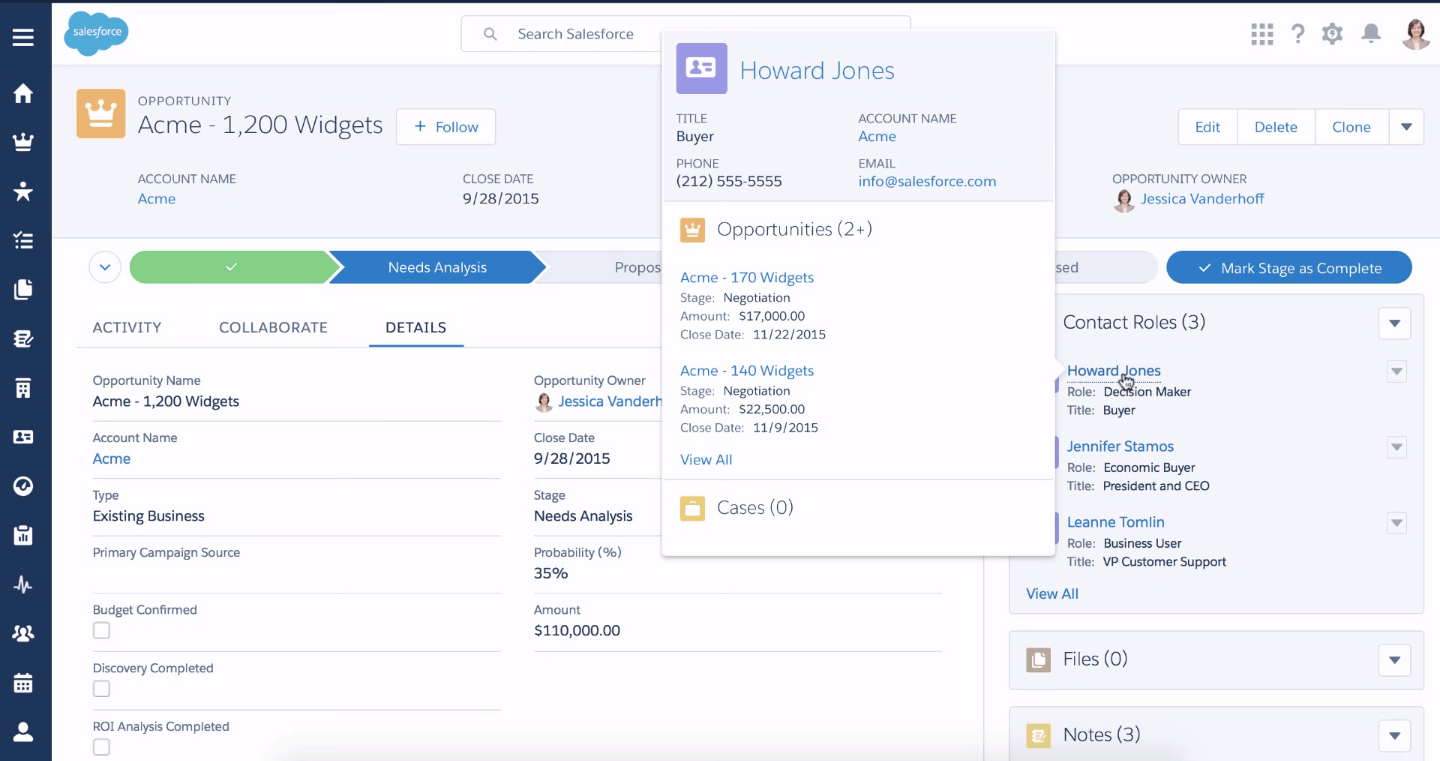 Salesforce's User Interface is by far the easiest to use and has some excellent features, like tracking your time with specific clients or prospects in Salesforce. It has a straightforward interface to use, but it lacks the functionality of the other two products.
Although, Salesforce's User Interface is plain and outdated. It does not have any actual standout features that would make me want to use it instead of HubSpot or Messenger Bot. The UI is a little clunky in some places, although the dashboard is easy to understand.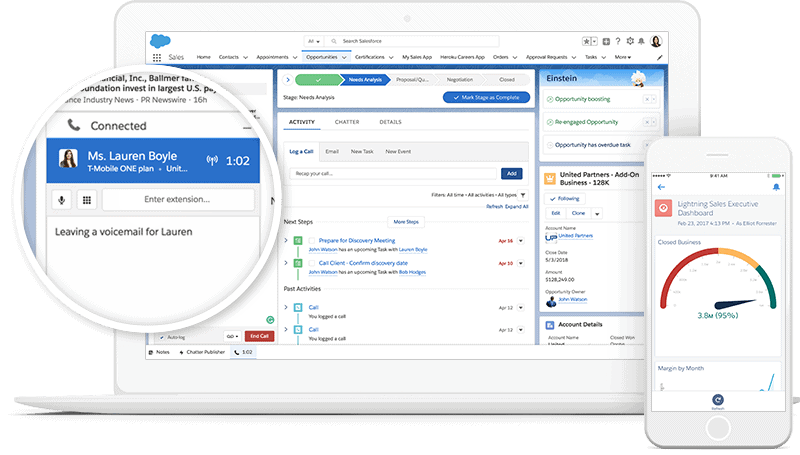 Messenger Bot
Messenger Bot's User Interface is the best. It's easy to use and has everything you need in one place. Messenger Bot also has more integrations than Salesforce and HubSpot. They have Facebook Messenger, WhatsApp, Viber, and WeChat, which they are adding daily.
Unlike Salesforce and HubSpot, Messenger Bot has a sidebar with all the features. And there is an instant search feature, so you can find anything without scrolling through everything.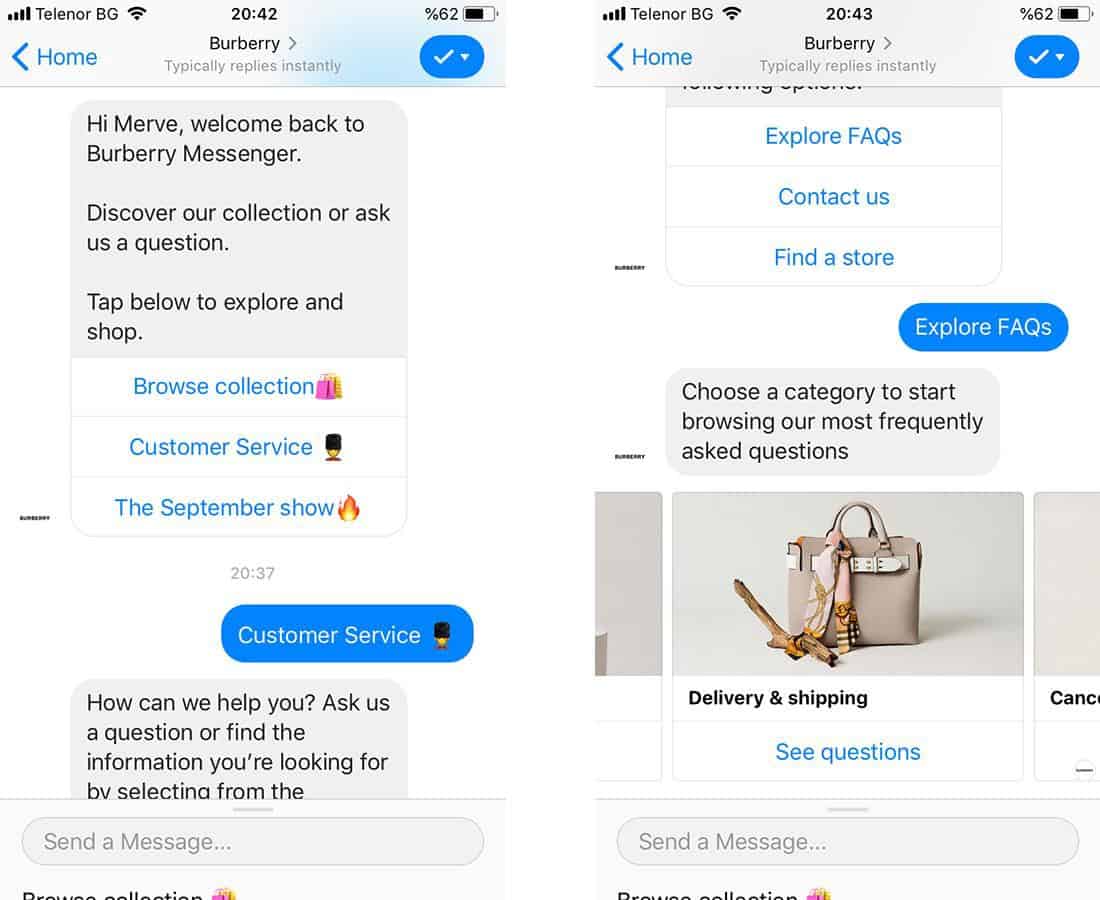 Messenger Bot is a great way to automate customer service. They can be configured as FAQ bots or chatbots that provide live support for your customers using natural language processing (NLP) and artificial intelligence (AI). You can configure your bot's responses to help you reduce the load on customer service representatives, improve response times, increase sales conversions, decrease the number of abandoned shopping carts, and more.
Messenger Bot is a fantastic product that provides a User Interface (UI) for your customers to interact with businesses across a wide variety of industries. It can be used on mobile platforms like Android or iOS and desktop browsers such as Firefox or Safari. All you need is the Messenger app for your platform.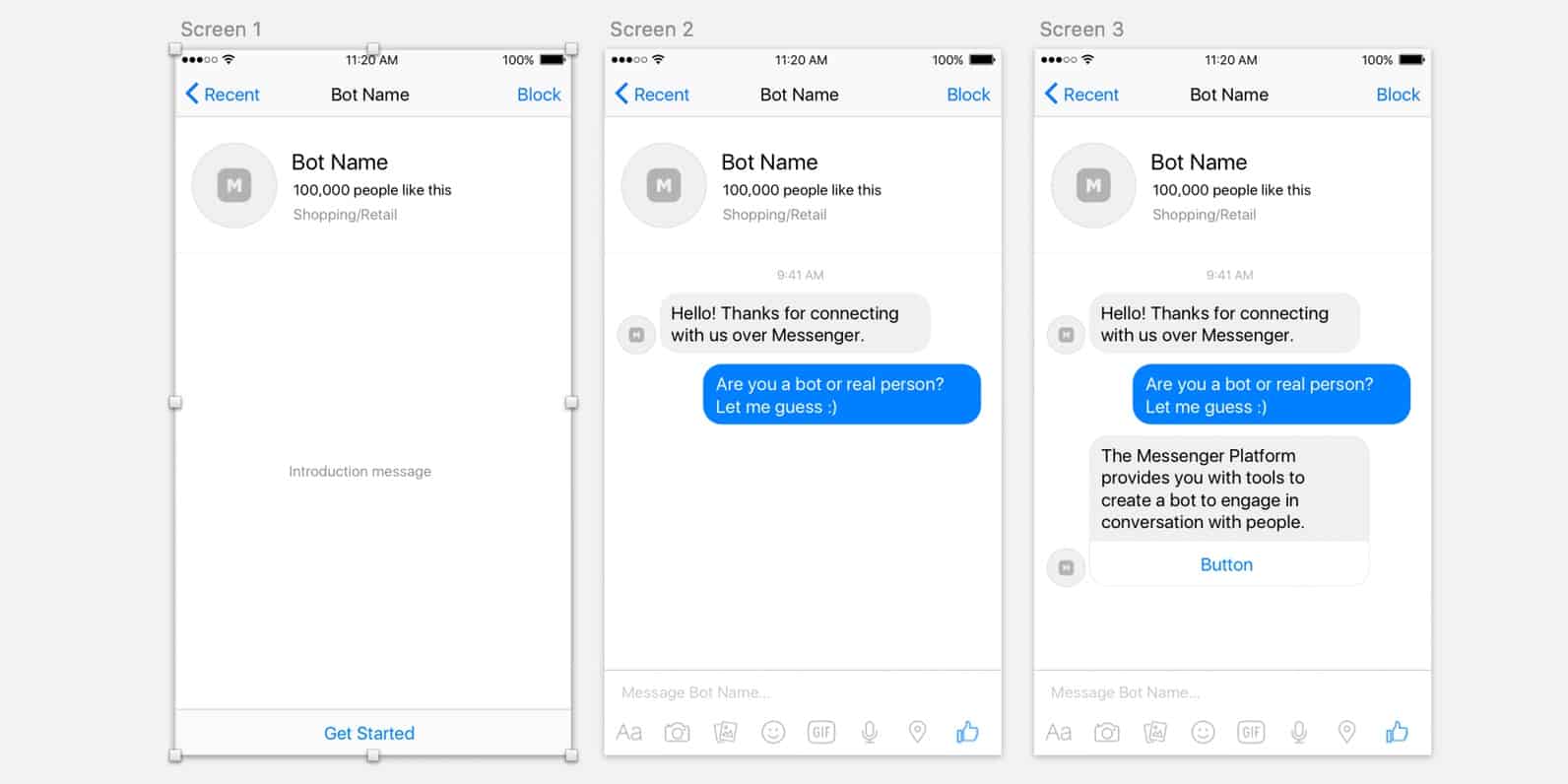 Chatbots are a new technology that allows users to communicate with businesses through text or voice. These bots can answer questions, update customers on their orders, and even give reminders about upcoming meetings. This article will compare three popular chatbot providers – HubSpot, Salesforce, and Messenger Bot – by looking at the features they offer.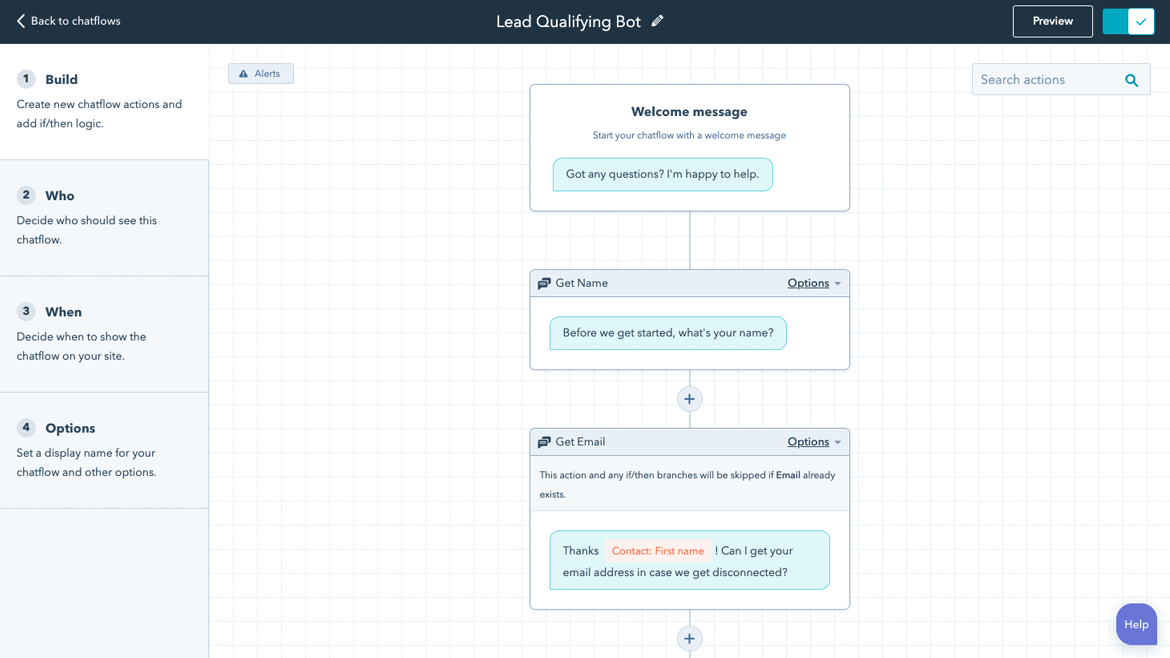 HubSpot
HubSpot offers tools that can help users design conversational interfaces with Chatbots such as Dialogflow (formerly API.AI) so customers can interact directly from Facebook messenger without clicking over on different websites etc. This enables conversations between buyers seeking solutions and the software solutions providers.
HubSpot's bot features include asking questions about products or services, requesting to be contacted later for more information on them, and providing customer support via Messenger chat messages among others.
HubSpot Chatbots are supported on Windows only with the Chrome browser installed and have limited functionality without integration into a web-based campaign from inside of your account in HubSpot! It also requires you to sign up for a developer account if you want to customize it further than what HubSpot offers out-of-the-box.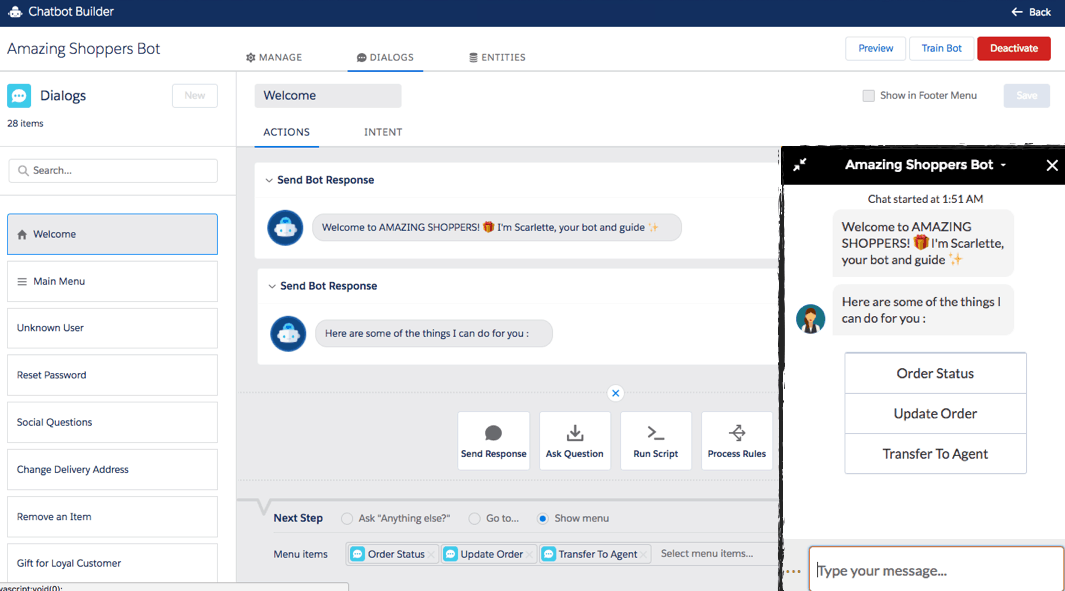 Salesforce
Salesforce's Chatbots are created by the integration with Chatter and Salesforce Einstein. They have a much larger variety of features than other bot platforms, including asking questions about products or services, requesting to be contacted later for more information on them, and providing customer support via Messenger chat messages. These bots also allow you to input text typed in chats which are then converted into actionable items like emails and tasks within your organization.
Salesforce offers tools that can help users design conversational interfaces with Chatbots such as Dialog flow (formerly API.AI) so customers can interact directly from Facebook messenger without clicking over on different websites etc. This enables conversations between buyers seeking solutions and the software solution provider. Messenger is a chat platform for businesses to use to provide customer service, share promotional messages or updates, send reminders or information when asked by followers through chats, and more.
Salesforce Chatbots are supported on Windows and Mac OS with the latest version of Chrome installed, so it doesn't require a developer account unless you want to customize functionality beyond what Salesforce offers out-of-the-box for free! The downside is that they only work within Service Cloud or Marketing Cloud (or Pardot) without connecting through API.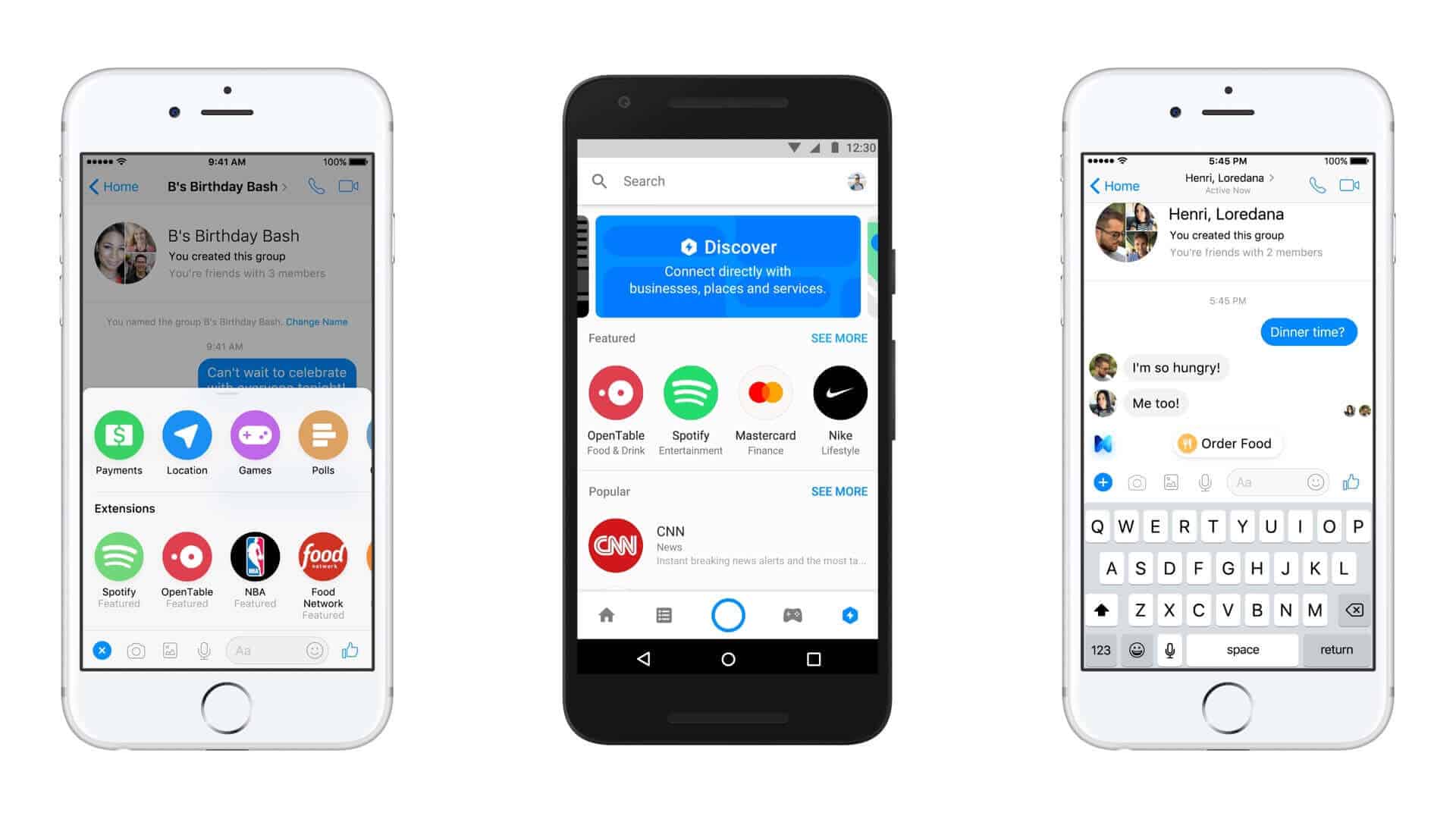 Messenger Bot
Messenger bot is a good alternative to the other two. It offers more customization than HubSpot and Salesforce chatbots but lacks some templates that are available in those services.
The Messenger Bot currently has limited use because Facebook restricts its accessibility to encourage people to use their chatbot services instead. The upside? It's completely free if your company uses Facebook Pages as part of your marketing strategy!
Messenger Bot offers a clean interface. It's not cluttered with features you won't use but also has some powerful tools just a tap away, like Smart Replies and GIFs.
Messenger Bot helps brands engage their followers by allowing them to answer questions in real-time without the need for an additional app or website.
The Chatbot is easy to set up and customize. Facebook provides natural language processing that lets users ask whatever they want about your business.
Brands need to stay on top of the latest technology trends. In this post, we will compare and contrast HubSpot, Salesforce, and Messenger Bot with their analytics.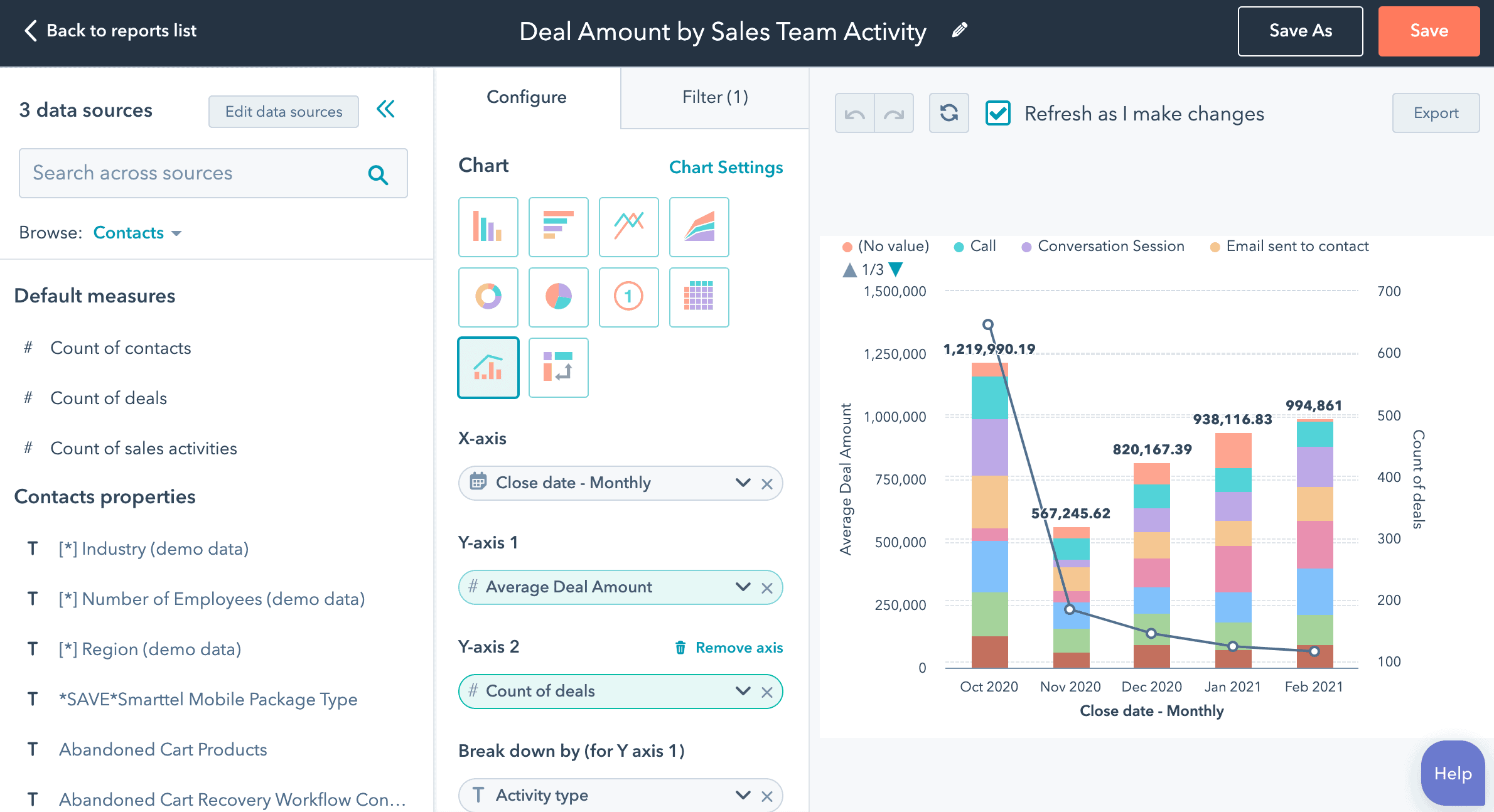 HubSpot
HubSpot's analytics are very thorough and in-depth. They have a wide variety of reports ranging from traffic to conversions, marketing funnels, keywords, and more. HubSpot Analytics can be accessed through the dashboard or Google Analytics integration with their CRM software.
HubSpot has an extensive list of dashboards that are broken down by different departments such as sales, marketing, and customer success.
They also have a variety of pre-built reports that are available for users to view from the dashboard screen, which includes marketing funnels, traffic sources, keywords, site search queries, and more. Additionally, they offer custom reporting options for clients that wish to have more in-depth intelligence on their data.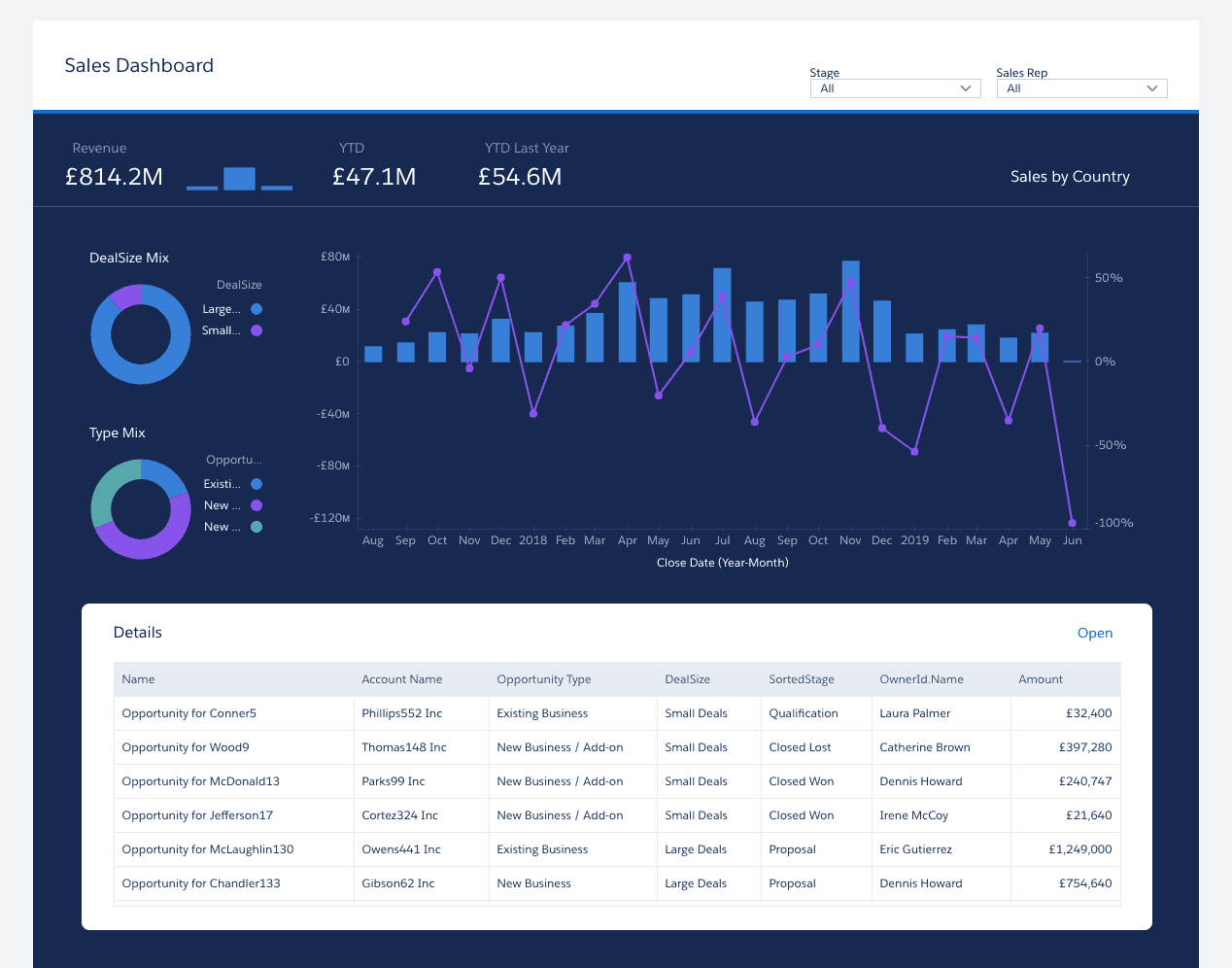 Salesforce
Salesforce's Analytics is a powerful analytics tool, as it exports data to CSV files and can be integrated with Microsoft Excel or other software. Salesforce Analytics also provides customizable reports that are designed for different business needs, such as marketing campaigns.
Salesforce's Analytics offers visualization tools such as easy graph building, pivot tables, and charts.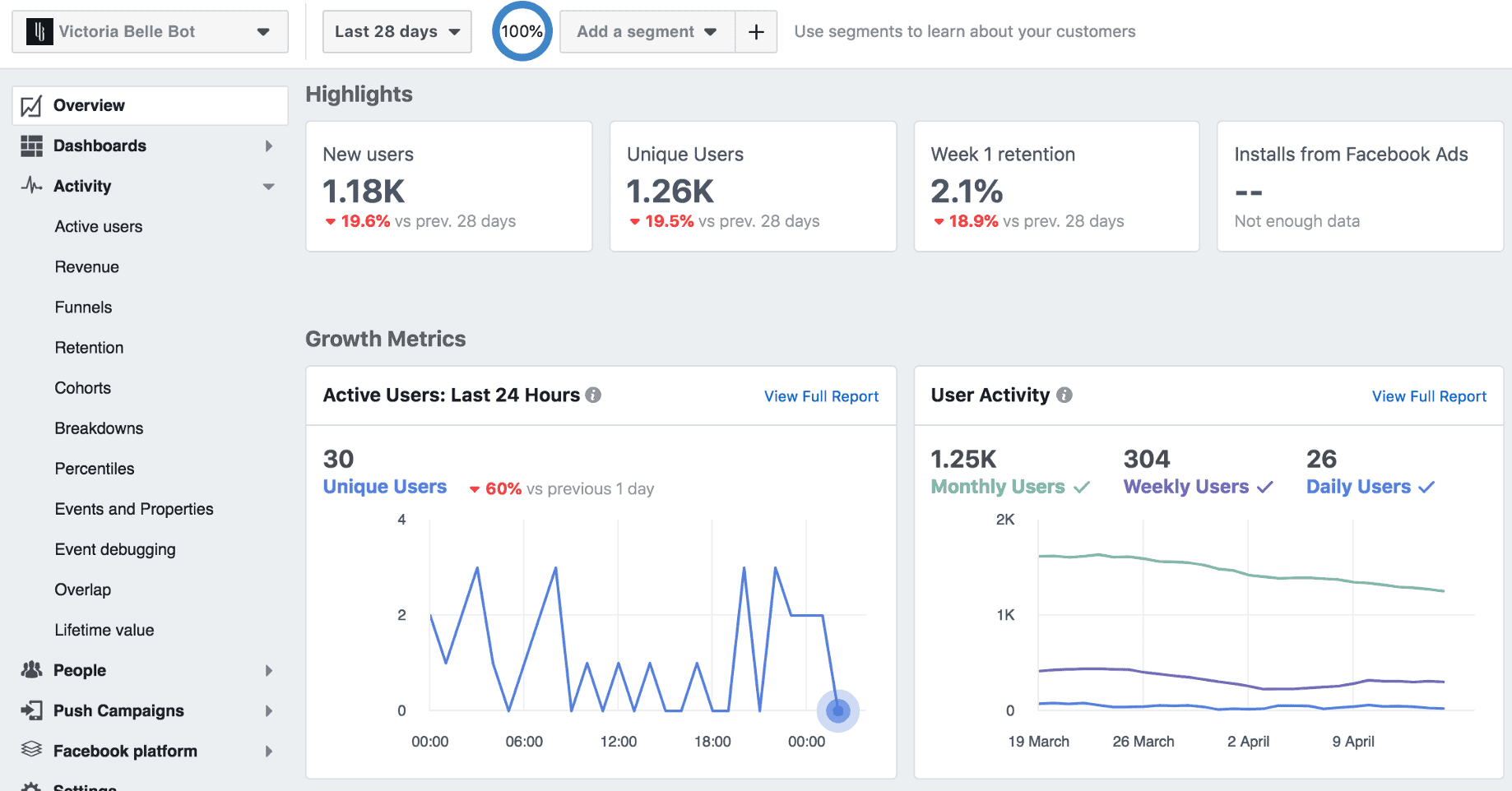 Messenger Bot
Messenger Bot's Analytics has a lot of detailed insights. One thing I like about Messenger Bot is that you can see how many people have opened your bot and the percentage of those who had interacted with it.
Messenger Bot has a lot of useful features that are helpful for companies who want to provide fast customer service and stay connected with their customers. One feature is the ability to send photos, videos, or other types of media on Messenger Bot.

Both HubSpot and Salesforce are great for task management, as well as Messenger Bot, but HubSpot wins this round because it is more user-friendly.
Hubspot gives you an overview of all your tasks at the top and then when you click on a specific time frame they will show up in order with any deadlines or other dates next to them so that you can see what needs to be done.
The HubSpot app ecosystem also has more integrations than Salesforce.
For example, you can integrate HubSpot with a variety of email clients so that everything is in one place and organized using the same system–like Outlook or Gmail. You also have access to files on Dropbox, Google Drive, Box, and OneDrive which makes it easy for you to upload documents from your job and access them on the go.
Salesforce integration is more limited and is not as user-friendly.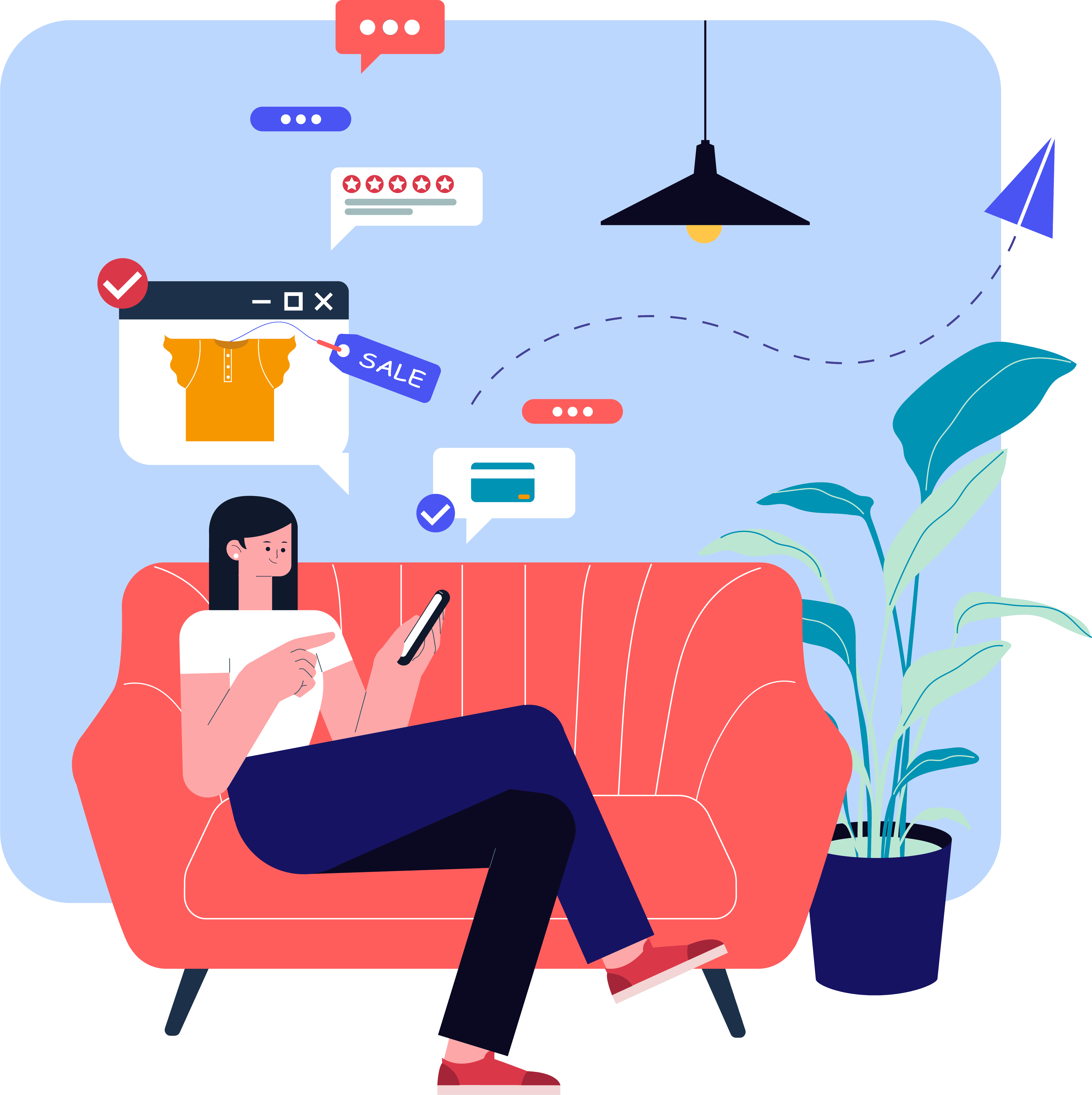 It's no secret that eCommerce is growing at a rapid pace. With the advent of online shopping, many businesses are now able to reach customers across the globe and make sales without having to invest in brick-and-mortar storefronts. As such, it's important for any business owner who wants to stay competitive in this market to consider investing their time and resources into developing an eCommerce platform. If you've been thinking about building an eCommerce platform, then it's important to know that there are a few different options available.
HubSpot
HubSpot's eCommerce platform includes eCommerce capabilities like inventory management, marketing automation integration, and QuickBooks integration. However, it can be quite pricey for small-to-medium-sized businesses at a monthly cost of $1150.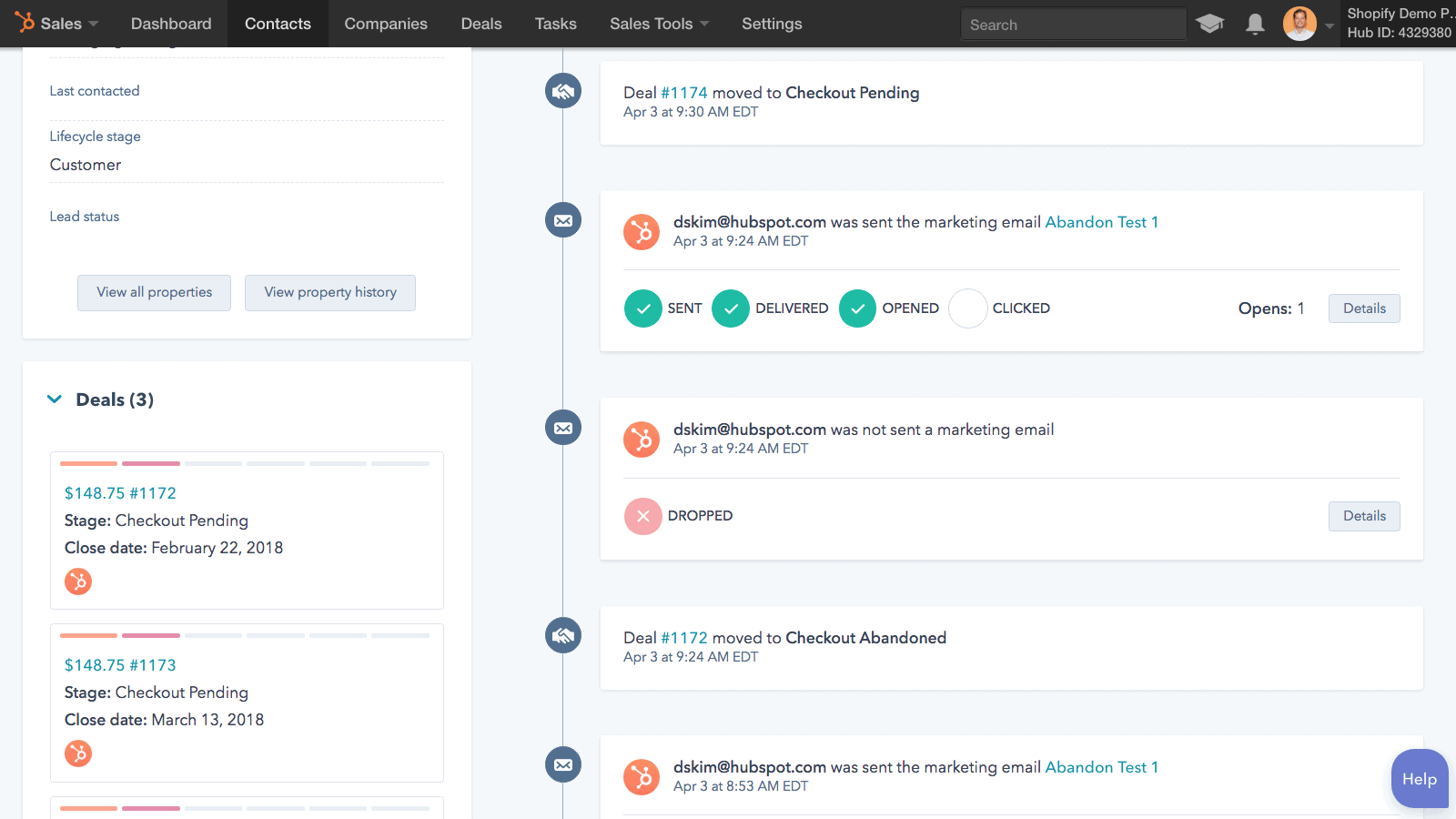 Salesforce
Salesforce's eCommerce platform is built into the core functionality of Sales Cloud which also enables eCommerce features such as inventory control, personalization, and discounts to prospects. The monthly cost is $1200 per month for the eCommerce module as an add-on or $2500 if you want it included in your Sales Cloud subscription. Salesforce also offers a 30-day free trial.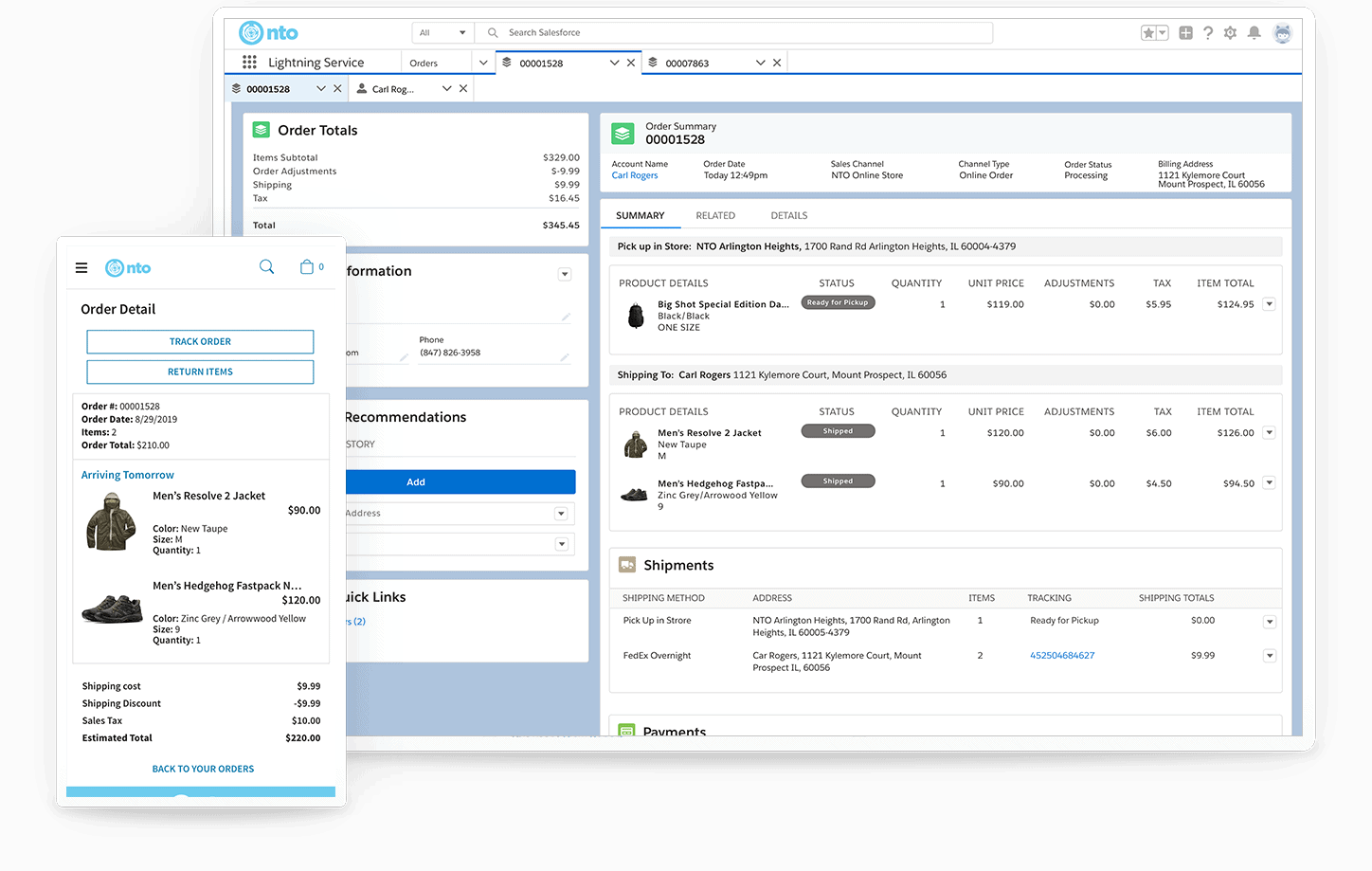 Messenger Bot
Messenger Bot's e-commerce platform includes inventory control, marketing automation integration, and QuickBooks integration with no monthly costs at all! It also comes with the brands and pricing of your e-commerce platform, so it's easy to set up.
The Messenger Bot eCommerce is the best because it has several benefits. This includes things such as increased sales, better customer service, and improved brand engagement. These are just a few of the reasons why Messenger Bot's eCommerce is so great!
Now that you know what features these tools have, you can now decide which tool will best fit your business needs. If you're on a budget, Messenger Bot is the most affordable option where you can access a lot of features already at an affordable price. Start free today!