Automation is a key driver for marketing success. In fact, 70% of companies surveyed said they planned to increase their investments in automation technology over the next five years. What's more, marketers tell us that one of their top three most important challenges is increasing productivity and efficiency – not surprising when you consider that 47% say lack of time is what keeps them awake at night. So, when it comes to automation and productivity tools that save time and create efficiencies, what's out there? And how do we choose the best one for our company?
It's hard to make a decision when it comes to choosing the right tool for your business. There are so many different options out there, and they all offer something unique that may be perfect for you.
In this article, we'll compare three of these tools: Appian, Salesforce, and Messenger Bot. We'll talk about what each one can do for you and how they stack up against one another. Hopefully, by the end of this article, you will have a better idea of which option is best suited for your needs!
Appian vs Salesforce vs Messenger Bot Comparison
Appian, Salesforce, and Messenger Bot are three popular examples of the new wave of business applications that are taking over customer service and management.
Comparing Appian, Salesforce, and Messenger Bot is a difficult task. While all three are useful for businesses that need to manage their customer data or interact with customers in real-time online chats, they each have different strengths depending on the type of business you're running.
To help visualize how these platforms compare against each other, let's look at a real-life example of two businesses that use customer service software—a flower shop and an eCommerce business.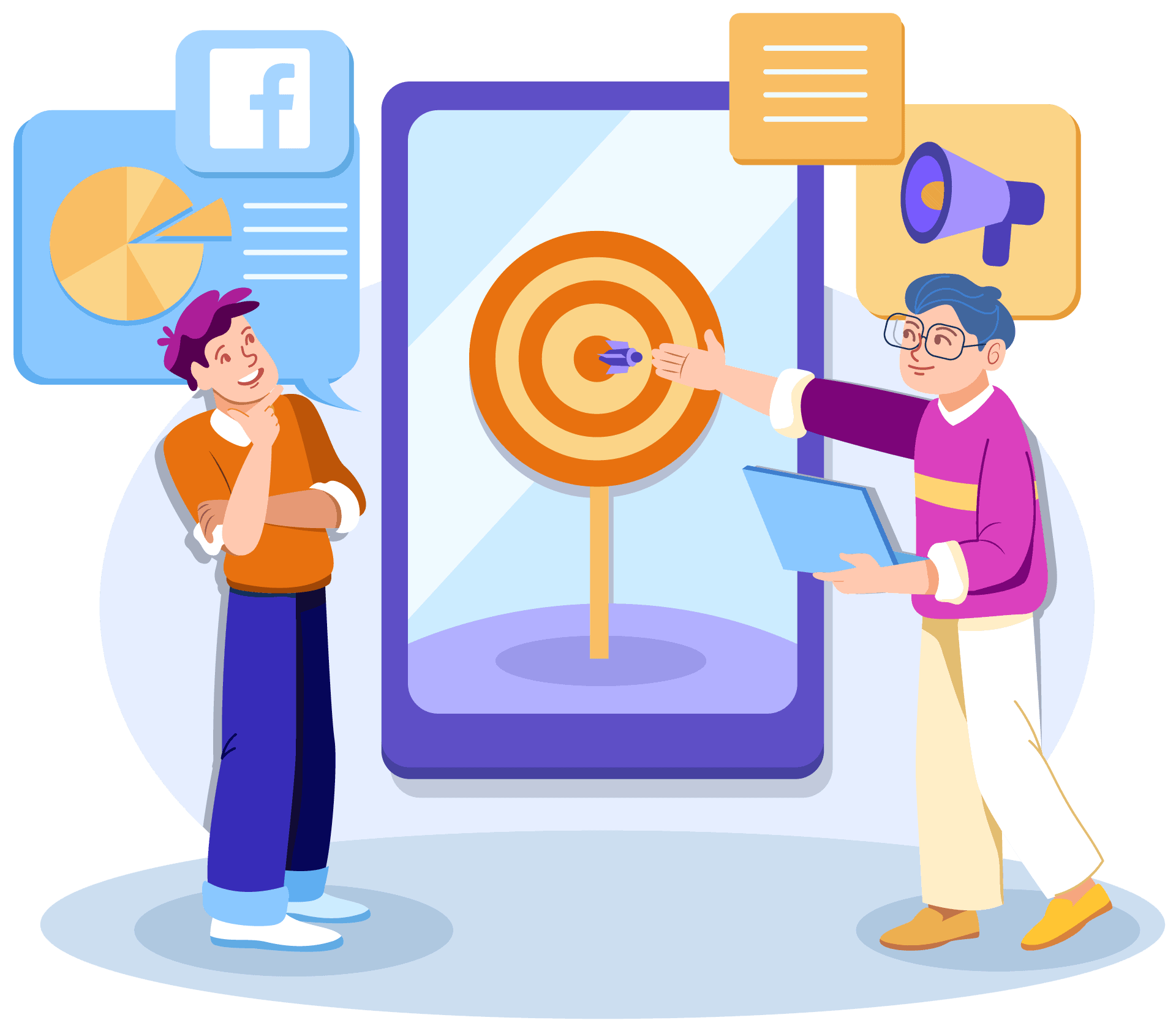 Platforms Supported
Platforms supported is an important consideration for any new automation tool, but particularly so when each platform comes with its own limitations and benefits.
Appian's strength lies in how it supports many platforms in one cohesive ecosystem. Salesforce has a huge market share on the customer relationship management (CRM) front, which offers users great flexibility across their organization through multiple departments, regions, and teams. And if your company is looking for a solution that's free to try out or implement without much cost, then Messenger Bot may be the right fit.
Overall, Appian is a great solution for companies that need an enterprise-grade platform with the best security and scalability. Salesforce, on the other hand, might be better suited to those who already have a huge investment in its CRM system or want more flexibility across platforms. And Messenger Bot is good for cost-effective options if your company doesn't need a lot of bells and whistles.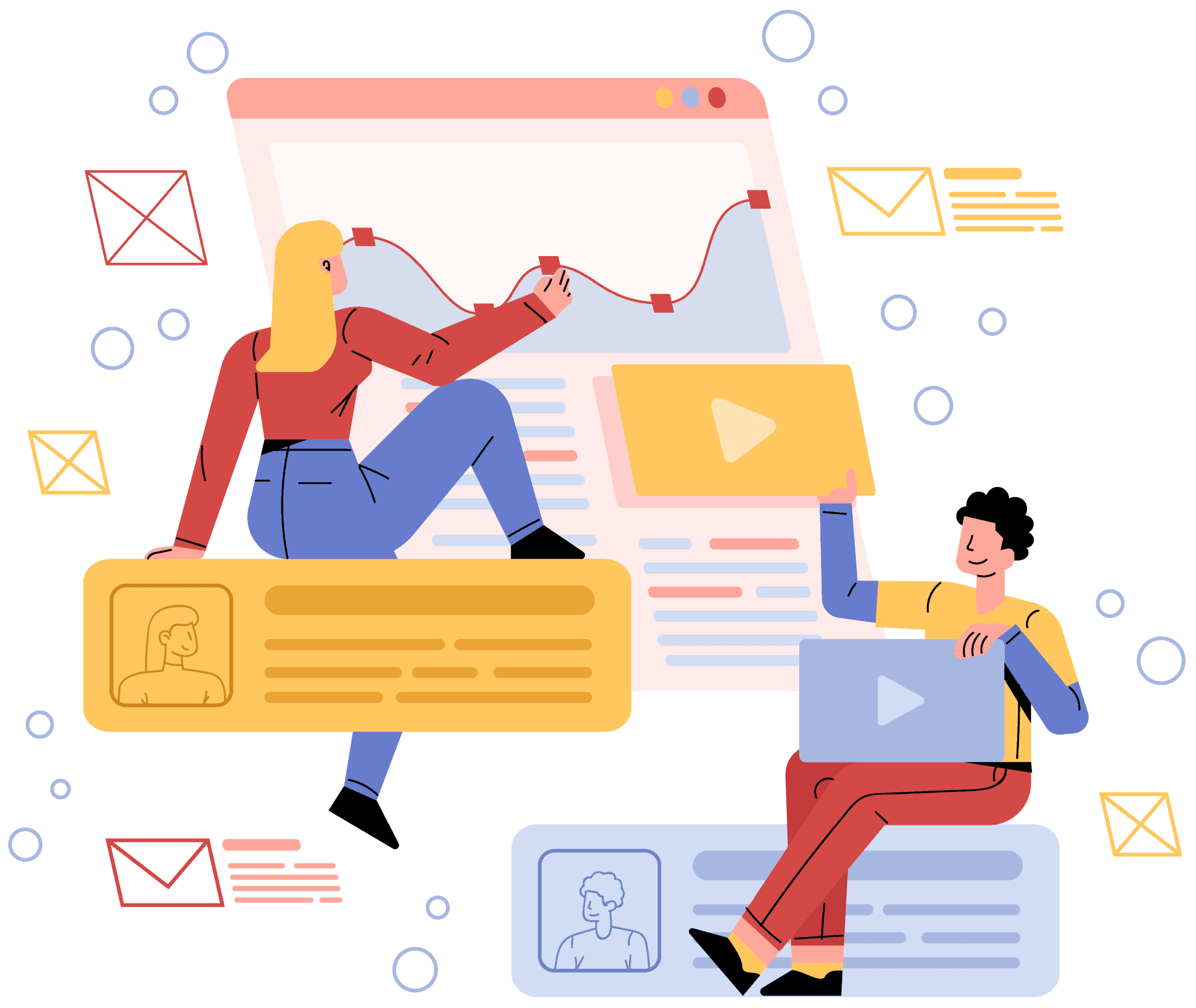 Audience
The audience is the most important factor in choosing a tool for your company.
When you think of automation, it is likely that Salesforce and Appian come to mind first because they are big players in this area. Messenger bots (and SMS) may not be as common but companies like Twitter and Facebook have made it easy for small companies to take advantage of these tools.
The type of customer you have will determine which tool is the best for your business.
For example, if you are a company that has many users who use Facebook or Twitter then it would make sense to choose Messenger Bots. On the other hand, Salesforce and Appian may be better suited for companies with customers that use LinkedIn.
Additionally, if your company's focus is on customers who do not have access to smartphones or the internet then it would be best to avoid Messenger Bots and SMS altogether. You can easily reach these consumers with Salesforce or Appian because they both provide web-based interfaces.
The most important takeaway is that you need to think carefully about your customer base before choosing a tool because it will impact the marketing, sales, and service experiences for that group of consumers moving forward.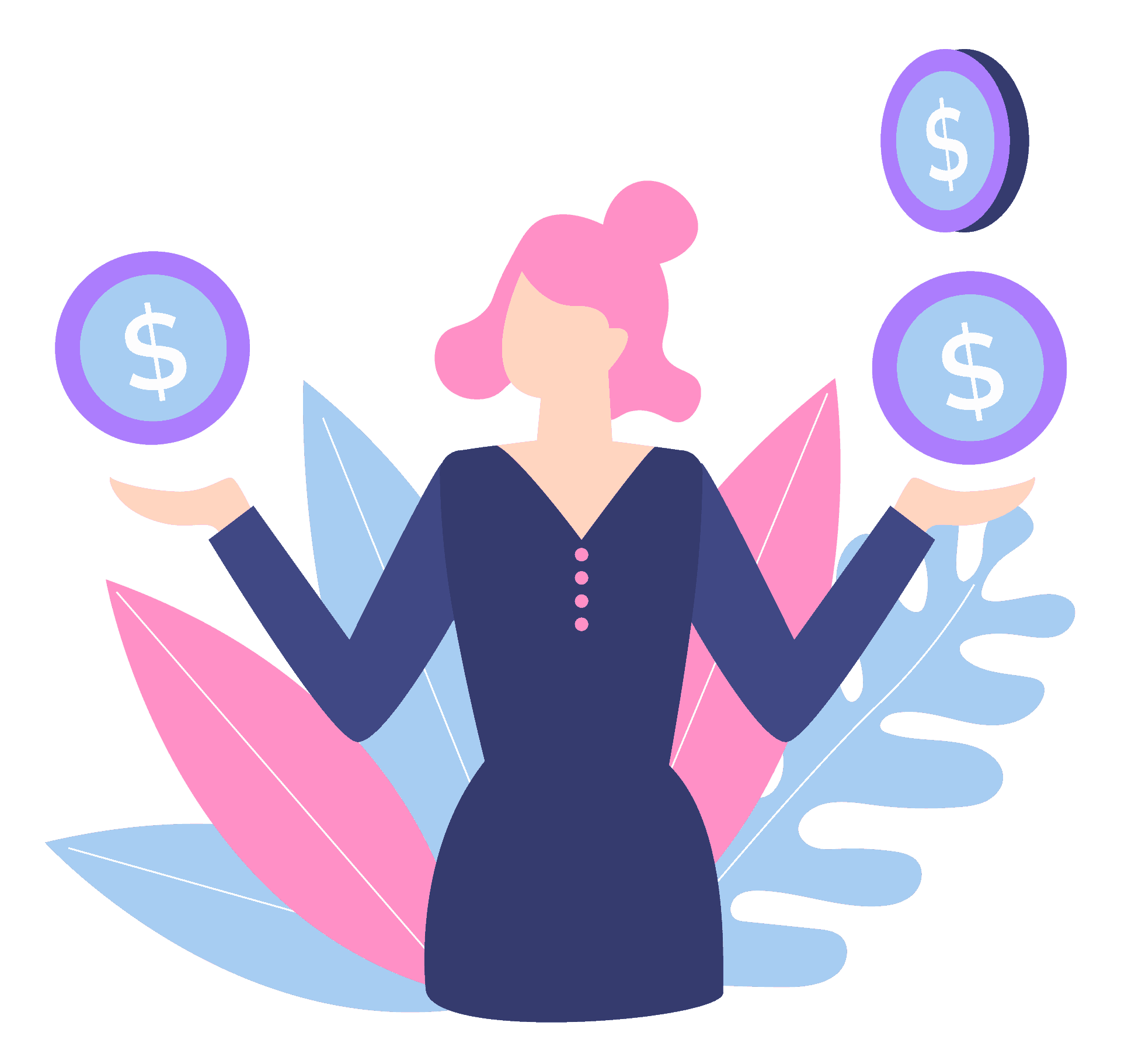 Pricing
Pricing is always a big investment for companies, and automation is no different. We will talk about the pricing of these three tools below.
Appian is free to use, but if you want to use it for a specific use, the team must discuss the pricing to see what they can offer. The Application plan is best for a specific use case. This is where most businesses start. The Platform plan is best for company-wide deployment, while the Unlimited plan is best for unlimited development.
Salesforce's pricing is much simpler. The price depends on the type of platform you want to use such as service, sales, or marketing cloud platform. It can start as low as $25/month.
Messenger Bot's pricing, on the other hand, has three pricing tiers. The pricing plan depends on the company's needs. Messenger Bot Premium is only $24.99, but it can go as low as $4.99 for the first 30 days on a limited-time offer. You can save more if you bill annually.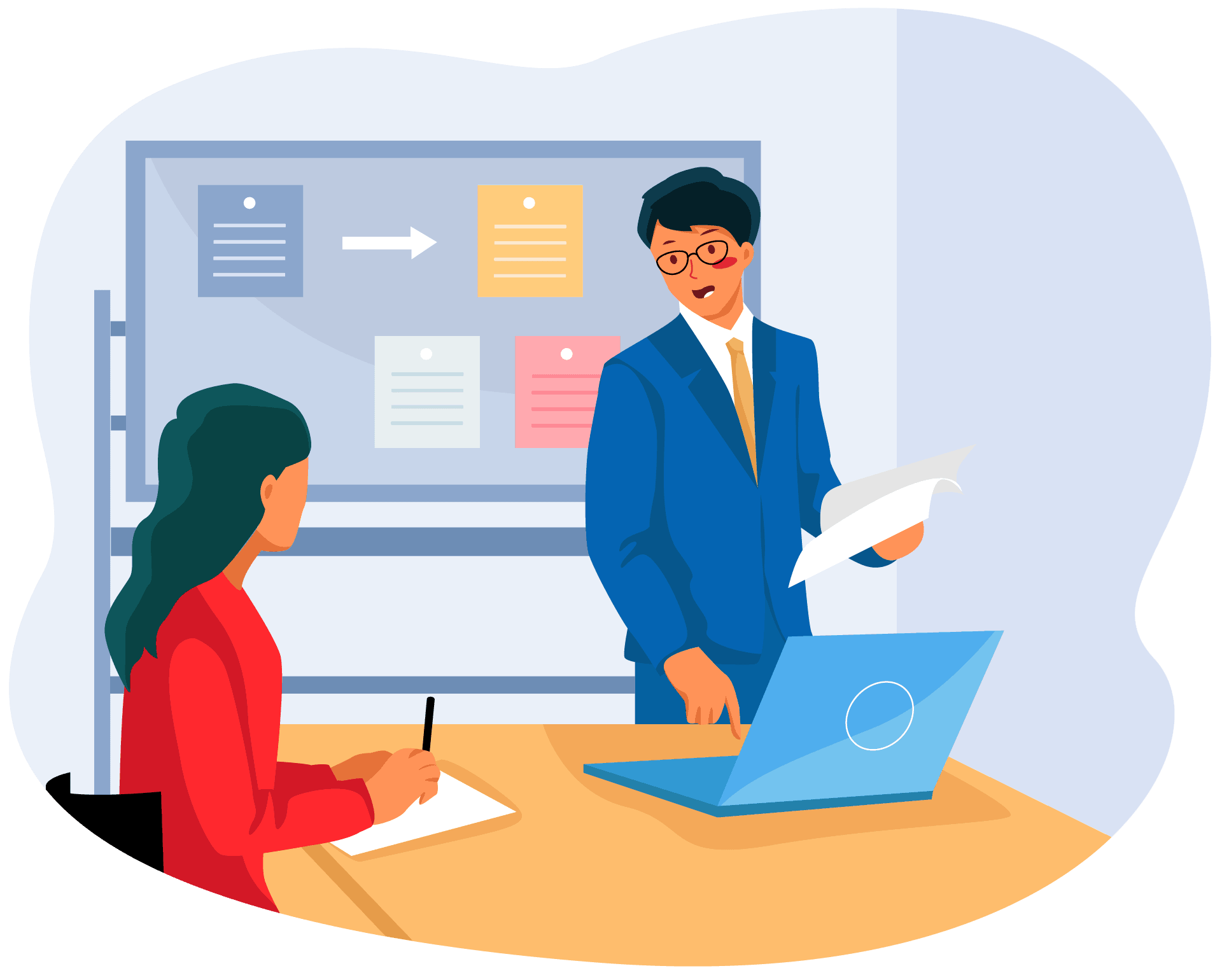 Training
Automation tools are not easy to use. They are powerful, but they also have a steep learning curve.
To speed up the process of becoming familiar with the tool and then using it for work purposes, automation training is key! Training can range from simple tutorial videos that show you how something works all the way through certification paths that allow you to become certified in a certain area of the tool.
Trainers can be found in-person or online, and they sometimes include automation experts, subject matter experts from your organization's industry, salespeople who have been on many implementation projects, customer service representatives — anyone with experience using the product! Training is often included as part of an implementation project, but your organization might also choose to purchase additional training from the vendor.
Appian's training is both online and in-person and is aimed at beginner, intermediate, and advanced users.
Salesforce has a large amount of documentation available for the various features it offers as well as several different types of training classes that range from general overviews to deep dives into specific topics.
Messenger Bot's self-service portal includes documentation, recorded webinars and tutorials, and a customer community.
The winner in this case may depend on what your company is already familiar with.
If you are just getting started in the automation space, Appian offers a beginner-friendly approach that has many learning resources available to help get up and running quickly. Messenger Bot also has extensive documentation as well as an active customer community for support options.
Salesforce's platform is powerful and is great for companies that are already using Salesforce in many other areas. The extensive documentation available helps to ease the learning curve of such a complex system, but it may be harder to get started compared to Appian or Messenger Bot.
In conclusion, Appian, Salesforce, and Messenger Bot are all-powerful automation tools that have a large number of resources available to get started learning how they can be used. Depending on your company's industry and existing infrastructure/relationships, one option may stand out as the winner for you!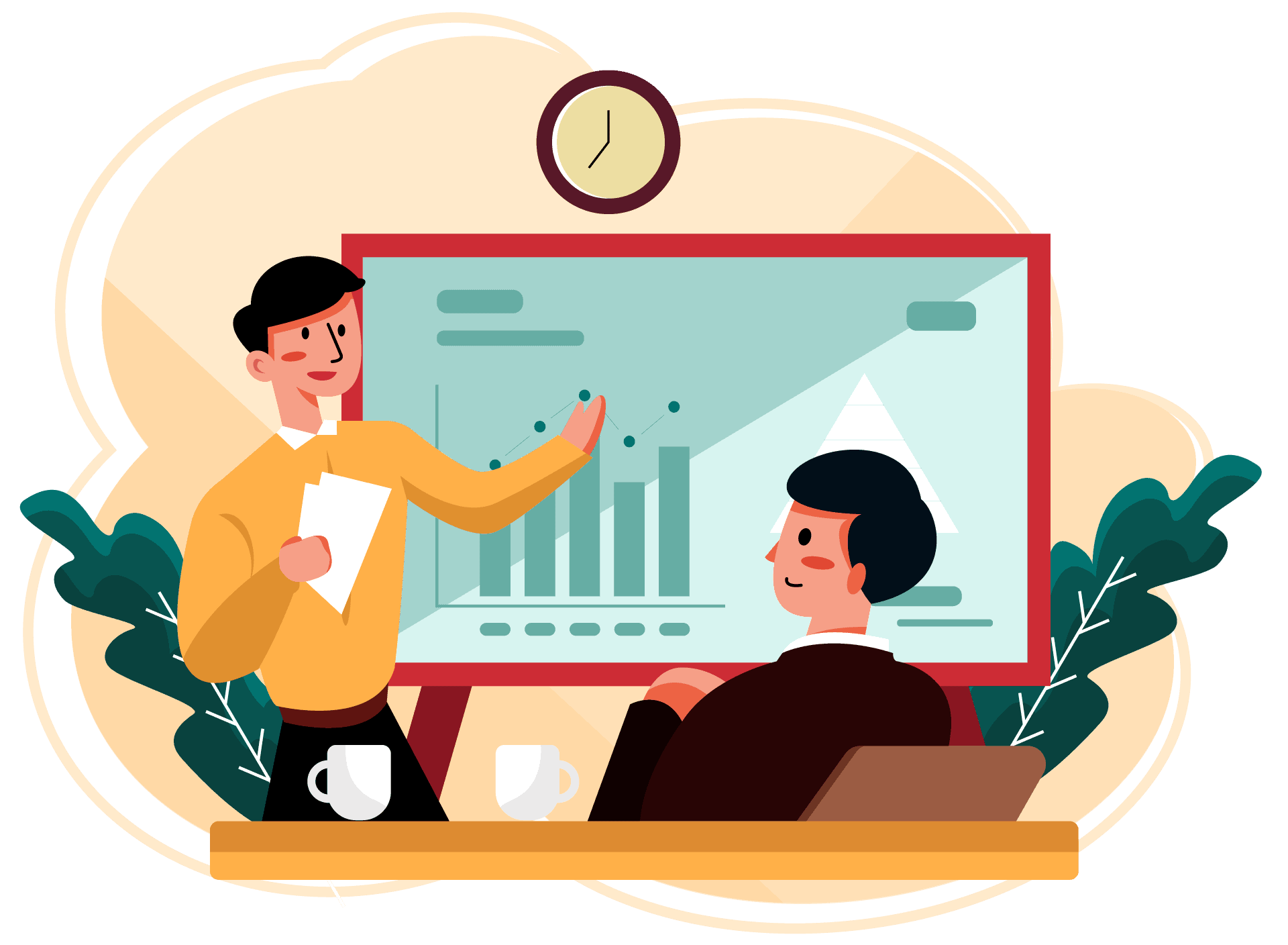 Reporting & Analytics
Reporting and analytics are important to monitor and improve the performance of apps.
Salesforce has no built-in reports or business intelligence, but it does connect with other tools for this purpose such as Tableau, JIRA, and Google Analytics. Salesforce also offers a limited number of pre-configured dashboard templates.
The Appian reporting capabilities are fairly limited, offering only built-in reports and the ability to export data. However, both Salesforce and Appian offer APIs for custom integrations with third-party tools like Tableau or JIRA.
Messenger Bot App provides comprehensive analytics, giving users in-depth insights about the user base and interactions. The Messenger Bot Analytics dashboard lets you track metrics like active channels, open rates, click-throughs, audience demographics, and engagement times to gain valuable business intelligence.
Overall, Appian provides the most limited set of reporting and analytics features, while Salesforce offers robust options. Messenger Bot App has a strong offering in this category due to its extensive range of pre-built reports that give users valuable insights into their user base.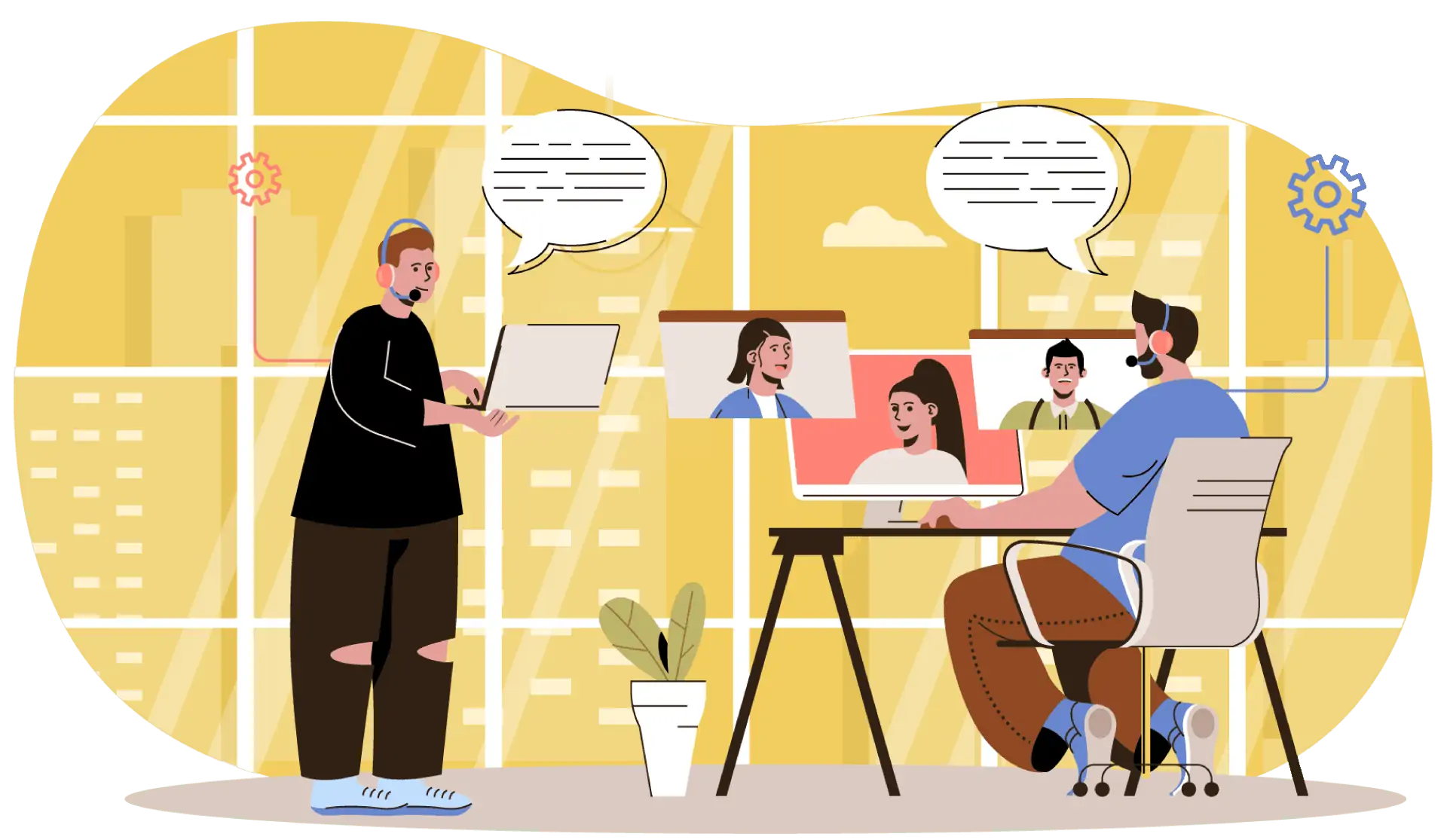 Customer Support Functions
Customer support functions are also something to consider when looking for the best automation tool.
For example, if your primary goal is to handle incoming inquiries through a live chat feature or by phone, you might want to go with Appian vs Salesforce vs Messenger Bot comparison.
Appian has several ways to handle customer support through email, phone, and live chat.
Salesforce also has a service desk feature that integrates with Zendesk in order to offer a more personalized experience for your customers.
Messenger Bot App offers live-chat support only. This is good if that's the only thing you want.
However, when it comes to overall functionality and user experience, Appian vs Salesforce vs Messenger Bot comparison ranks highest in their respective fields. Overall, Appian is the winner.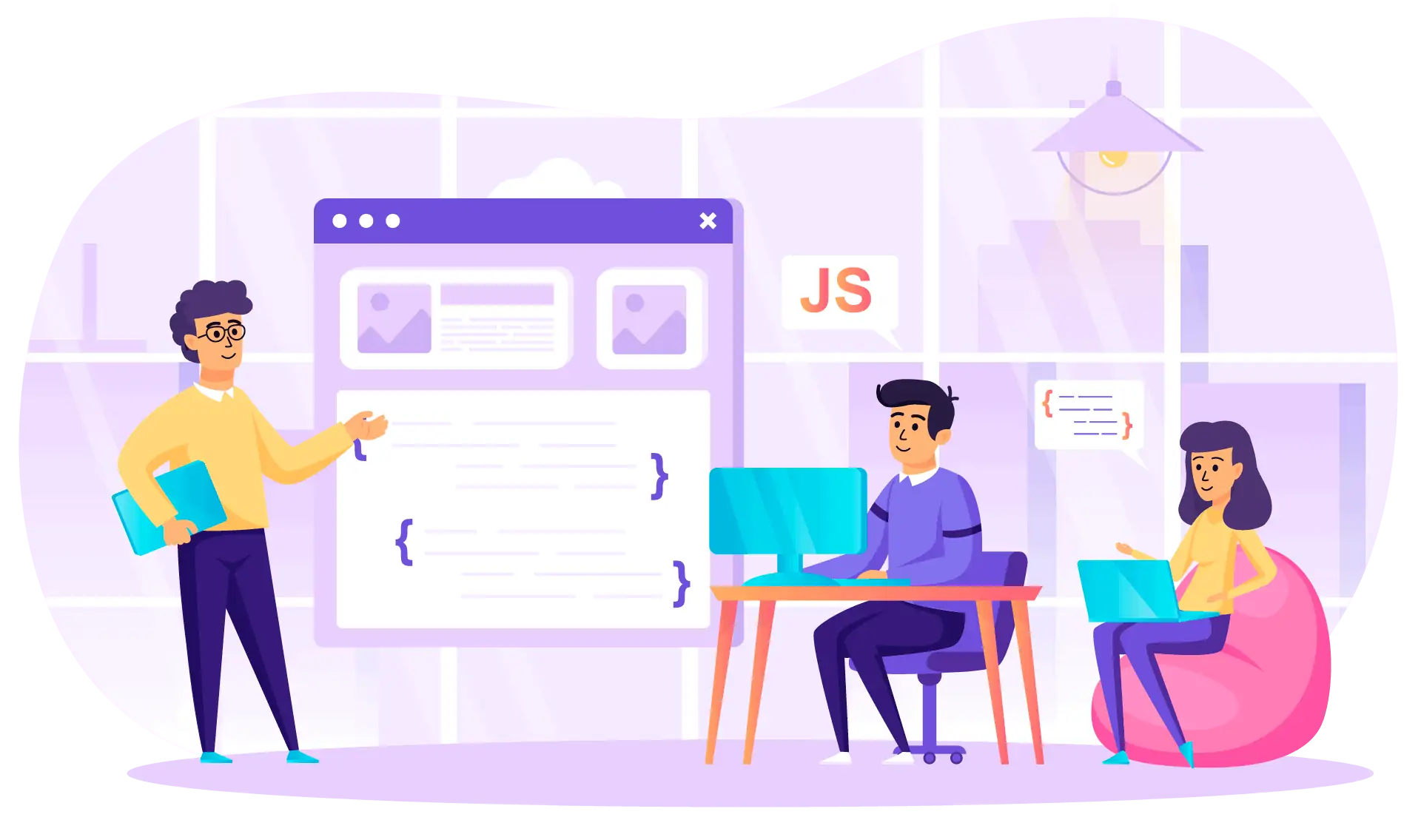 Low-Code Development Features
Low-code development features are essential for automation tools, as they compel users to only focus on the relevant part of building their app.
Apps built/developed using these functionalities will offer more room for expansion and customization options in order to cater to different business processes or user needs.
Appian's low-code features allow users to create software applications with no coding.
Salesforce offers drag and drop development, which is easy for non-technical people to use.
Messenger Bot's platform allows developers to build chatbots without coding knowledge by using simple drag and drop tools.
The automation tools comparison is a close call, but Appian has the best low-code development features. Appian's low-code development features allow users to create software applications with no coding, which is important for any automation tool.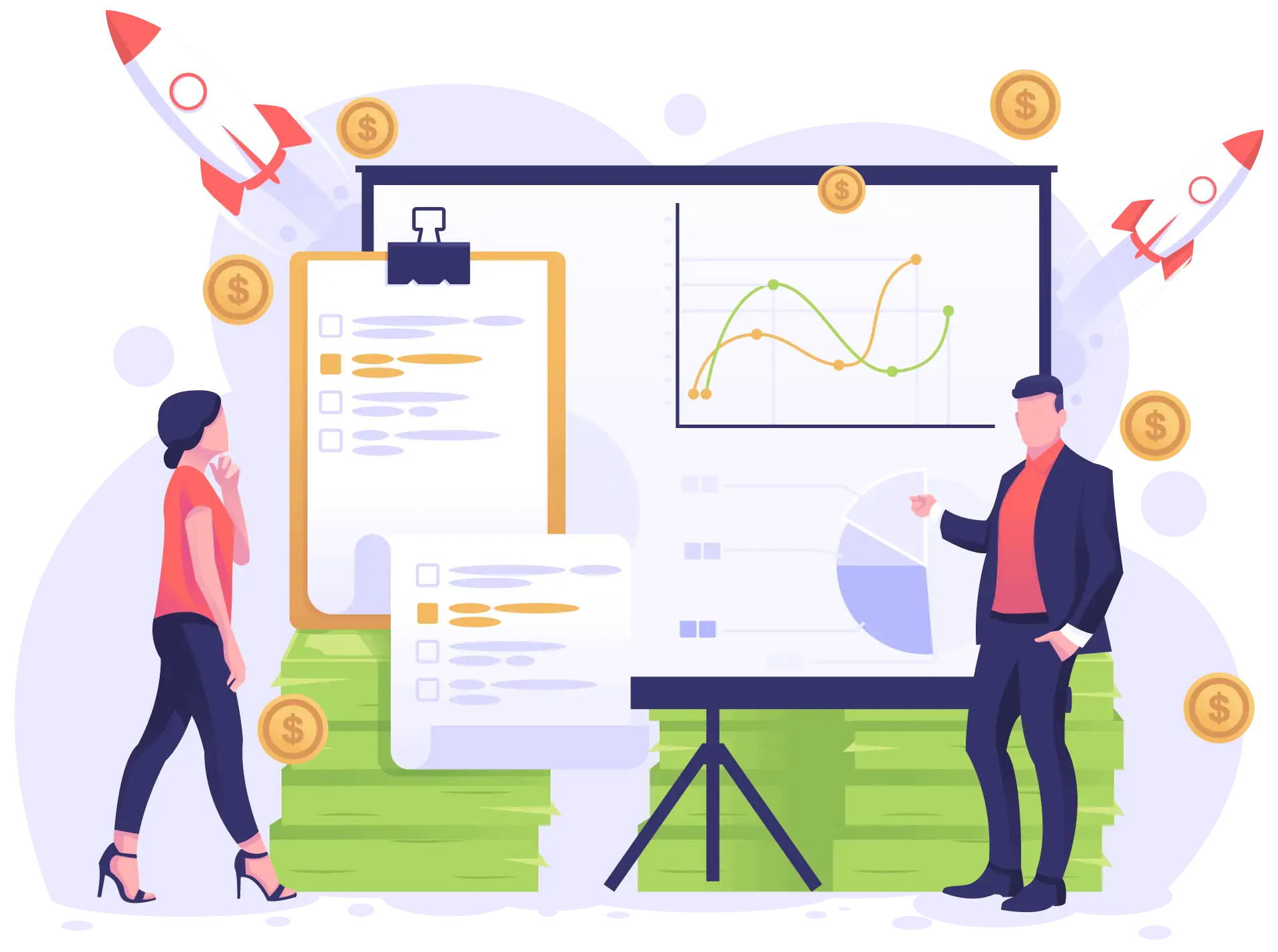 Business Process Management Features
Business process management (BPM) is the ability of an application to manage business processes, which are end-to-end workflows that involve human participants or customers. These applications control how employees and partners collaborate with one another in order to complete tasks, usually within a company's standard operating procedures (SOPs).
The main goal for any BPM tool is to automate business processes in a way that makes them faster, easier, and more efficient. In addition to enabling automation within the application itself, BPM tools have features for managing complex workflows across multiple systems without any help from IT or developers.
These include:
– Charts & Reports
– Workflow management
– Process
Appian is a business process automation software that works on top of the cloud. It offers features such as BPMN support, flowcharts, and reporting for managing complex workflows across multiple systems without any help from IT or developers.
The main difference between Appian and other tools like Salesforce and Messenger Bot is its ability to automate business processes through a visual interface. Users can create and manage their own workflows without the help of IT or developers, giving them more control over how they want to automate specific business tasks.
Also known as Sales Cloud, Salesforce is an all-in-one customer relationship management (CRM) software that allows salespeople to manage their contacts, leads, accounts, and opportunities in one place.
One of its key features is the ability to create workflow automation campaigns that help you automate different stages of a sales process with multiple steps and decision points along the way. The CRM software also enables companies like yours to connect together many systems within your company's infrastructure more easily.
Messenger Bot App, on the other hand, is a platform for creating integrations with messenger apps. Apps like Messenger Bot App are designed to allow individuals and businesses to communicate with customers through one messaging app instead of having separate conversations across many different channels, such as e-mail, phone calls, social media, etc.
Therefore it is an ideal solution if your business wants to engage in direct interactions.
Overall, Appian is the best choice for companies looking to automate business processes through a visual interface. Messenger Bot App, on the other hand, is more ideal if you want your customers and employees to engage in direct conversations via one messaging app like Facebook Messenger.
Salesforce offers features that allow users to create workflow automation campaigns and connect different systems within their infrastructure. The main difference between Salesforce and Appian is that the former requires end-users to be technical, while the latter gives users more control over their processes.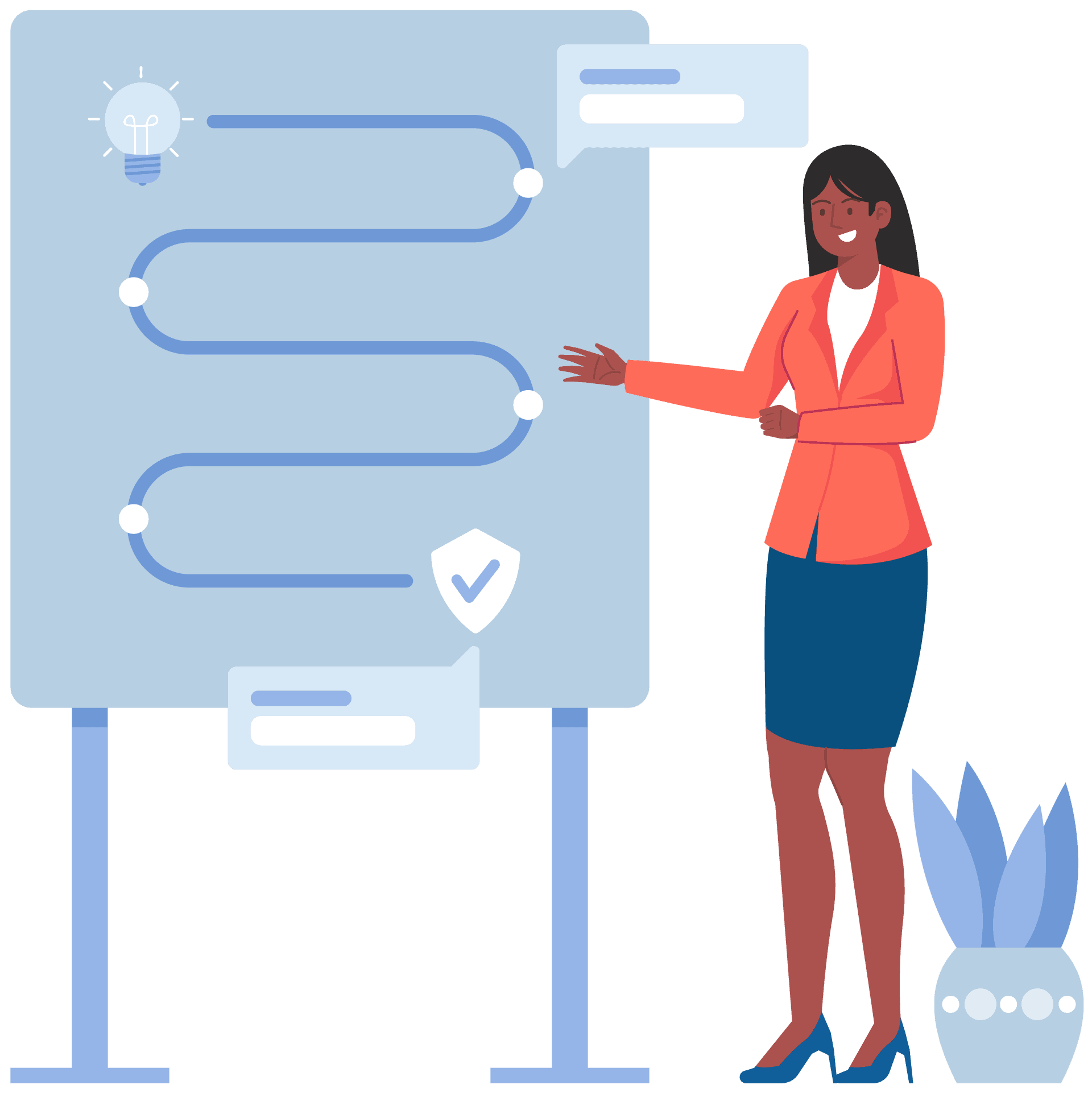 Workflow Management Features
Workflow management features help automate processes and tasks, making them repeatable. These automated workflows not only improve the efficiency of business operations but also increase productivity by reducing human error.
In a typical workflow management process, there are three stages: initiating actions or events, performing these actions/events throughout various departments in your organization, and completing steps involved in the initiation of events.
For example, a workflow management tool might initiate an event when the lead database is updated with new leads for your marketing department to follow up on and contact; it can also be used by customer service representatives (CSRs) who need to take actions such as updating their CRM system or generating reports after speaking with customers at different stages of the workflow. The event can also be completed by the marketing department once they have followed up with their leads, making this task repeatable throughout different departments within your organization.
Appian's workflow management features allow users to create automated workflows that take action on data in the system. These actions can include sending emails, updating records, triggering external systems (e.g., another app), and more. Workflow management features are accessible through the Appian Designer interface or by using pre-built connectors for other apps your business needs to run efficiently.
On the other hand, Salesforce's workflow management features include approvals and routing, which enable users to set up rules that route data or tasks between different people in your organization. Salesforce also offers a variety of pre-built workflows such as Lead Approval Processes (LAPs) and campaign response tracking; these are available through the AppExchange store.
Messenger Bot's workflow management features allow users to automate processes and tasks by using a chat interface. Users can use the "Do" button in Messenger Bot to initiate workflows, which involve several steps such as updating records or sending emails.
Appian is best suited for businesses that have large enterprises with multiple departments and need to automate process flows. It is also ideal for businesses that need to integrate with other apps used in the organization, such as their CRM system or external apps like Salesforce Marketing Cloud, Marketo, Hubspot, etc.
Salesforce is best suited for smaller organizations because it doesn't require much technical knowledge to set up and use. This tool is also ideal if you want to customize the workflow management features based on your business needs, or need advanced reporting capabilities for generating data-driven insights.
Messenger Bot is best suited for businesses that are looking to automate processes and tasks by using a chat interface with their customers.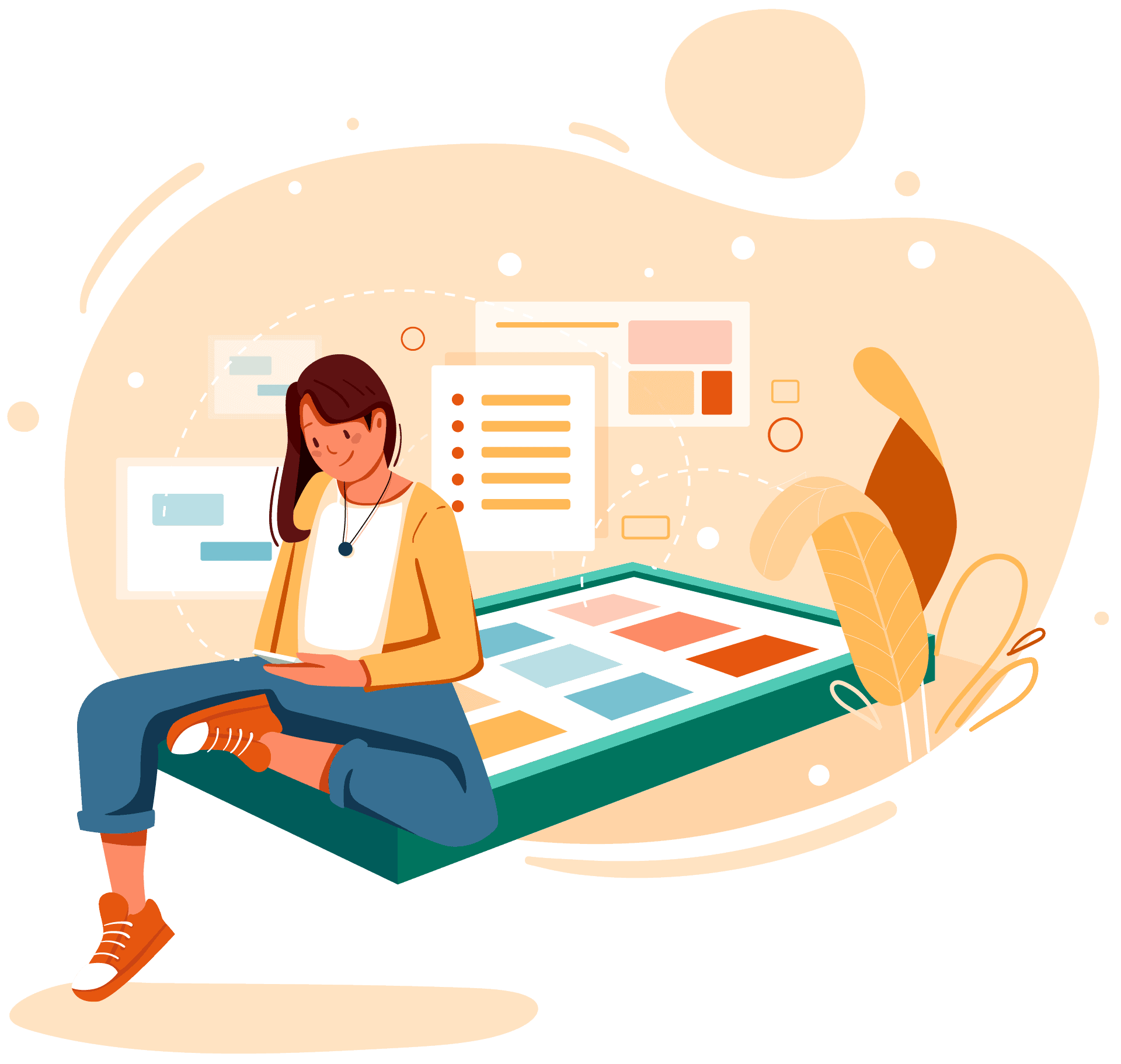 Application Development
Application development in automation is the process of building out software that can be utilized to automate repetitive tasks. The most important thing in application development is speed and accuracy when it comes to completing a task, being able to create custom applications for unique business processes, ease of use, and having an API with good documentation/tutorials available online.
Appian is the software that allows for the most custom application development, offering multiple programming languages like C++ and Java along with drag-and-drop tools to build out applications. Appian also has a great API with tutorials available online to help learn how to use it.
Salesforce offers ease of use with their GUI development tools, allowing for users to build out more advanced applications over time with the use of Javascript. Salesforce also offers a great API but falls behind Appian in terms of custom application development and ease of use.
Messenger Bots are simple chatbots that can be used on Facebook Messenger, allowing for simple automated processes to be completed. Messenger Bots do not offer any application development and are limited in what they can accomplish.
In summary, Appian offers the most custom application development out of all three tools while Salesforce is great at ease-of-use GUI tooling. Messenger Bot App is a good option for simple automation but lacks custom application development.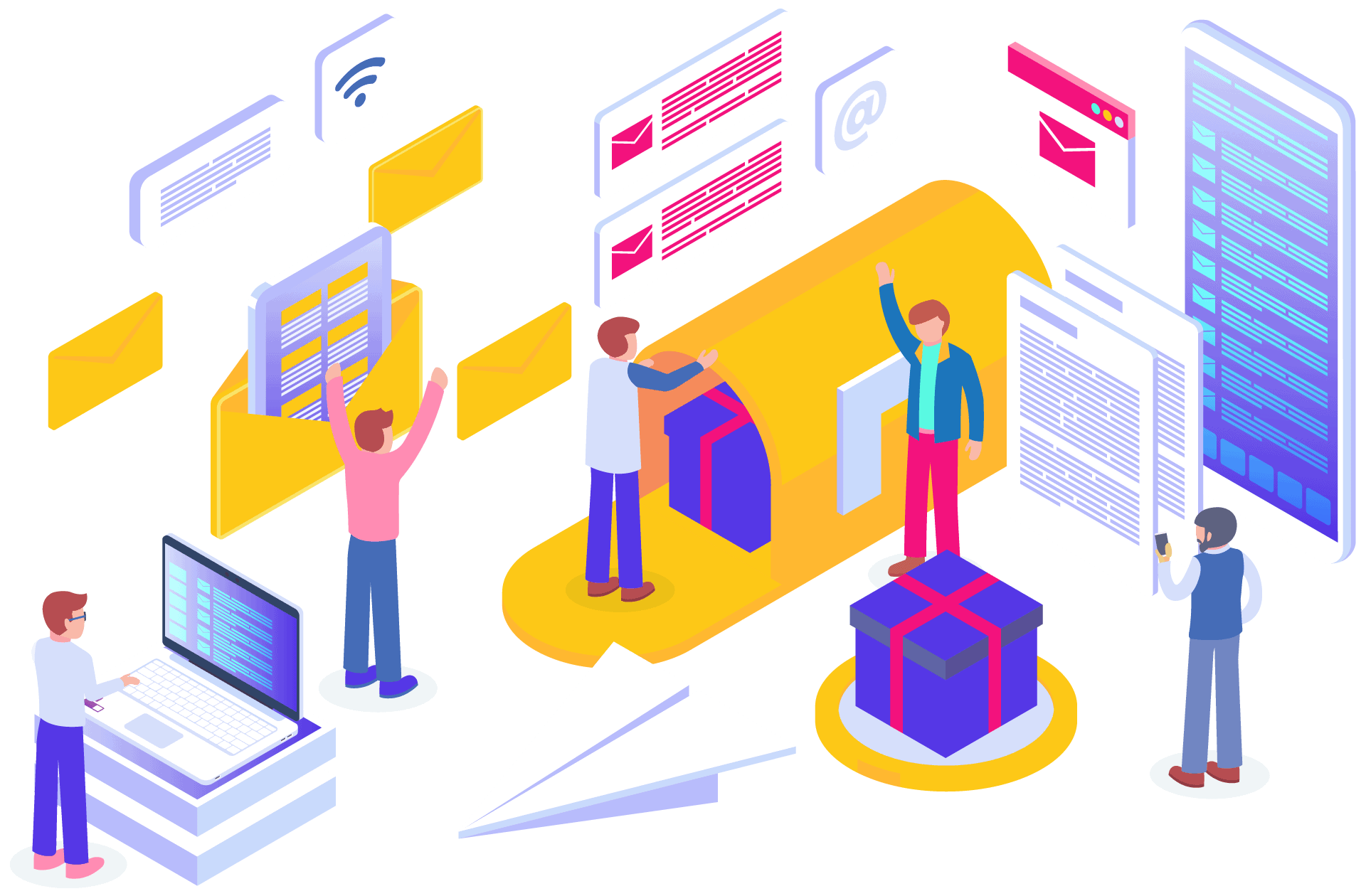 Integrations
Integrations are the building blocks for connecting your apps to automate business processes. This is especially critical when you are dealing with multiple applications that need to be linked together in order to provide a single cohesive experience. That's because integrations enable one app or system to "talk" directly with another, so they can work seamlessly together without human intervention–and sometimes even without the user knowing.
For example, imagine you are using an app to order a product from your company's website. If that system was not integrated with another app responsible for inventory management or shipping notifications, then you would have no way of seeing if the item is in stock and when it will be shipped before placing your order–and perhaps even receiving it.
In order to determine which automation tool is best for your needs, you'll want to look closely at the types of integrations that are available in terms of apps they support and how many connections each can make (more on this below).
Appian provides over 200 prebuilt integrations with popular apps, including Salesforce and Skype for Business. These enable you to connect the two tools so that each has access to the other's data–for example, a CRM record or contact information from Salesforce could be displayed in Appian along with your process flow steps associated with them.
However, Salesforce is the only app that has this type of built-in integration. Messenger Bot App integrates WooCommerce, Zapier, JSON API, and Google Sheets. Messenger Bot App also offers an integration with Google Analytics, but it is not automatic like the other integrations.
Salesforce's built-in integrations are impressive and cover much of what you need to connect your apps together in order to automate business processes. However, if there isn't a native integration available between two tools that you use regularly–or if you use tools that aren't listed–then Appian will be the better option.
How does Salesforce.com compare with Appian?
Salesforce.com is a cloud-based customer relationship management software solution that provides various features for businesses to manage their sales, marketing, and support activities. Appian targets mid-market organizations with an on-premise application development platform that enables user engagement through interactive web applications.
The learning curve required for the use of Salesforce.com takes a longer time than Appian, which comes with a user-friendly interface and requires no programming experience or coding skills in order to use it. Appian provides faster deployment and rich customization capabilities, which are not available in Salesforce.com.
Who's more expensive? Salesforce CRM or Appian BPM?
Salesforce CRM is more expensive than Appian BPM. Salesforce is pricier because of the number of features it provides. Appian BPM is cheaper because it has fewer features than Salesforce.
Which software includes more/better features?
Appian has customizable workflows and over 200 built-in business apps to choose from but falls short in terms of real-time insights into your operations for better decision making.
Salesforce is user-friendly with dependable integration with cloud storage but lacks customization options.
Messenger Bot has a stripped-down version of Salesforce when it comes to features and makes tasks simpler by allowing you to automate repetitive processes through Facebook messenger.
Which is better – Salesforce CRM or Appian BPM?
Salesforce CRM and Appian BPM are both powerful business applications.
Salesforce CRM and Appian BPM are two of the most popular platforms on which to build enterprise apps, but there's a lot more than just popularity at stake here. What you need is an apples-to-apples comparison that covers all aspects of functionality so you can get your head around what these two apps can actually do for you, and which one is the better fit.
Salesforce CRM has a lot going for it, and some of the features that have made this app so popular include:
– Seamless integration with other business apps
– An extensive library of prebuilt applications
– Ability to build custom enterprise apps using visual tools
But there's no way you're getting around the fact that Appian BPM offers some significant advantages in terms of functionality that Salesforce can't hope to match. It all starts with the ability to customize your applications so they are truly unique – something you just don't have when relying on prebuilt apps.
– You get an unparalleled level of speed and scalability
– The integrity, security, and reliability built into the app ensures that every user has a truly positive experience
– You get all of this and more at a much lower cost than Salesforce CRM
It's just not even close. Appian BPM is hands down the better choice when it comes to choosing between these two popular apps for building enterprise applications, but don't take our word for it. See it all in action with a free Appian trial.
What is better: Appian BPM or Salesforce Lightning?
Salesforce Lightning is a cloud-based enterprise app platform that provides users with an experience that is fast, consistent, and more personalized than ever before. It delivers maximum flexibility to build any business apps for your organization right now without writing code.
Salesforce offers you greater speed in the mobile-first world by providing lightning features like drag and drop components, the ability to customize the user interface without code. This platform is built entirely in HTML-based technologies like CSS & Javascript.
As compared with the Appian BPM platform, salesforce lightning lacks powerful workflow controls which are key features for automation purposes or custom business processes that may be desired. Also, Salesforce lightning is not easy to use and it has a steep learning curve that most of the users will face when getting started with this platform.
So we can say Appian BPM is better than salesforce lightning in terms of features provided at the user end which include powerful workflow controls, user-friendly interface, etc.
What are the similarities between Appian & Salesforce?
Appian and Salesforce both offer CRM capabilities.
Salesforces offers an easy drag-and-drop interface for building custom apps.
Appian has a drag-drop experience that lets you build your whole app in minutes with no code, very similar to salesforces.
Both companies want to leverage existing investments in their technology.
Salesforces allows you to build custom apps for your business easily, similar to Appian.
Both companies want to leverage existing investments in their technology.
Salesforces allows you to build custom apps for your business easily, similar to Appian.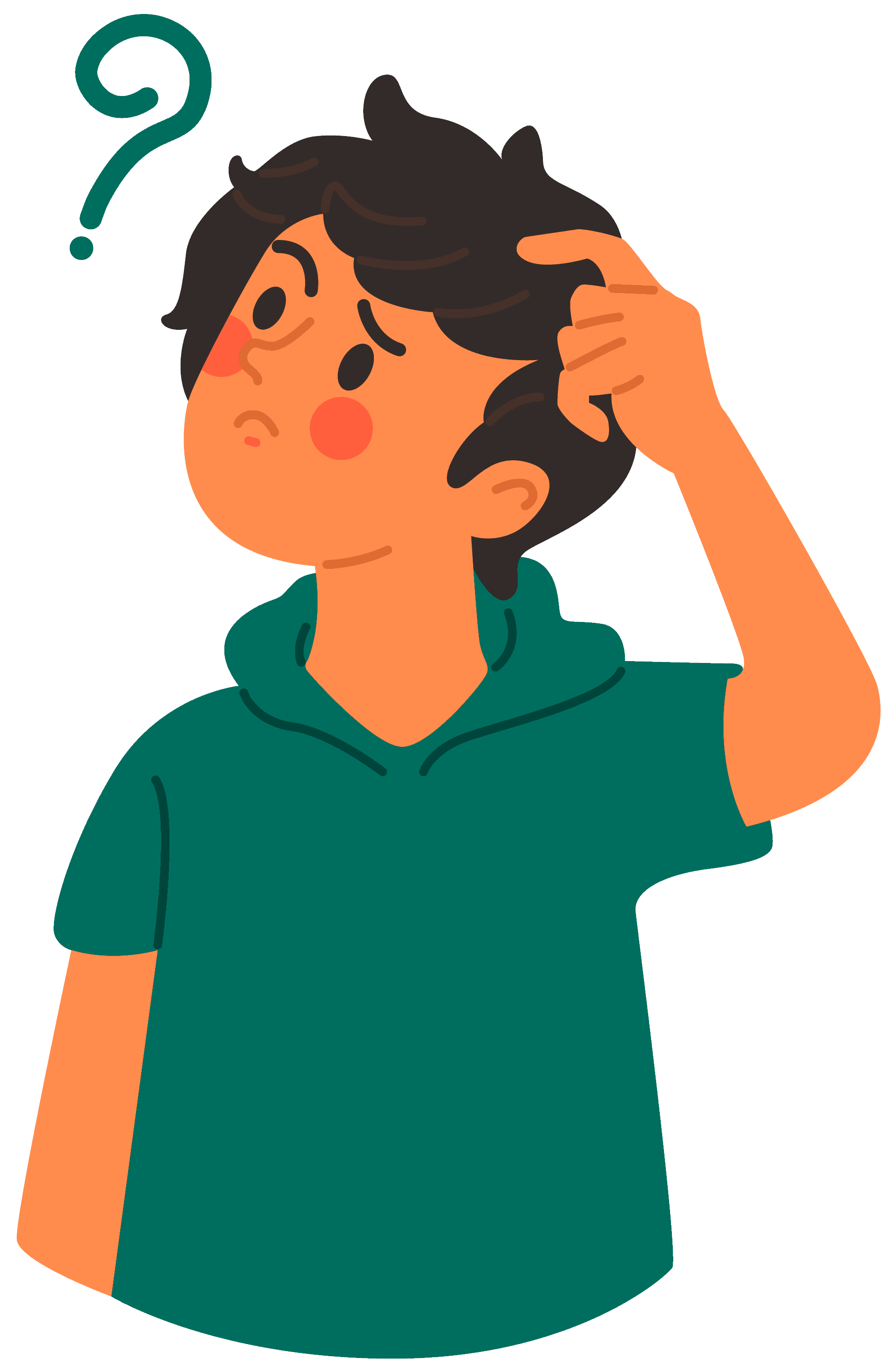 Bottom Line: Which is Better – Salesforce CRM or Appian BPM?
Automation tools are becoming more common, but these are the top three. Each has its own benefits and drawbacks so it can be difficult to choose between them. Salesforce CRM is an enterprise-grade cloud computing platform that has a popular following amongst users. Appian BPM offers an easy setup for use in any industry or business type with its drag and drop interface. Messenger Bot offers high capacity and speed, but it's still new to the market with few customers at this time.
Which is best? It depends on what you need for your business processes. Salesforce CRM might be more expensive than some other tools on the list, but its large pool of users means that there are many resources available, including conference events, online groups, and more. Appian BPM is a top choice when it comes to ease of use in designing workflows for users with no coding experience necessary. Messenger Bot offers a quick setup but might not be the best option if you have complex processes that require training or customization.
Choosing an automation tool is a big decision, but it's one that can greatly improve your business.