Chatbots are a hot topic in the customer service industry. There are many different companies offering chatbot services, but some of them stand out from the rest. We're going to explore three popular chatbots and how they compare with one another: Intercom, Zendesk, and Messenger Bot.
In this blog post, we will cover topics such as pricing models, integrations, the main features and advantages/disadvantages of each product when compared to others on the market.
Which is better: Intercom vs Zendesk vs Messenger Bot?
Choosing the right chatbot for your business?
We will compare the features of Intercom, Zendesk, and Messenger Bot to help you make a decision.
The first chatbot on our list is intercom. This one has many different integrations which can be useful if your company is using other software such as Hubspot or Salesforce for example. They also offer live customer support 24 /hrs a day, and they have a team of people that specialize in customer service. Intercom is mainly used for marketing purposes as well such as getting feedback from users or reaching out to potential customers with tailored messages.
The second chatbot on our list is Zendesk which has about the same integrations but does not offer live customer support as of now. They require a "Zendesk Chat Connect" integration which is the whole software package before you can use their chatbot, so it's not ideal for those who are just starting out with bots and don't have other products integrated such as Salesforce or Hubspot.
The final chatbot on our list is Messenger Bot which has the same integrations and also requires a "Messenger Connect" integration. Their customer service team is very responsive, they have great features for marketing purposes like automated messages to customers or potential users.
Later you will know which is the best out of the three software that we are comparing.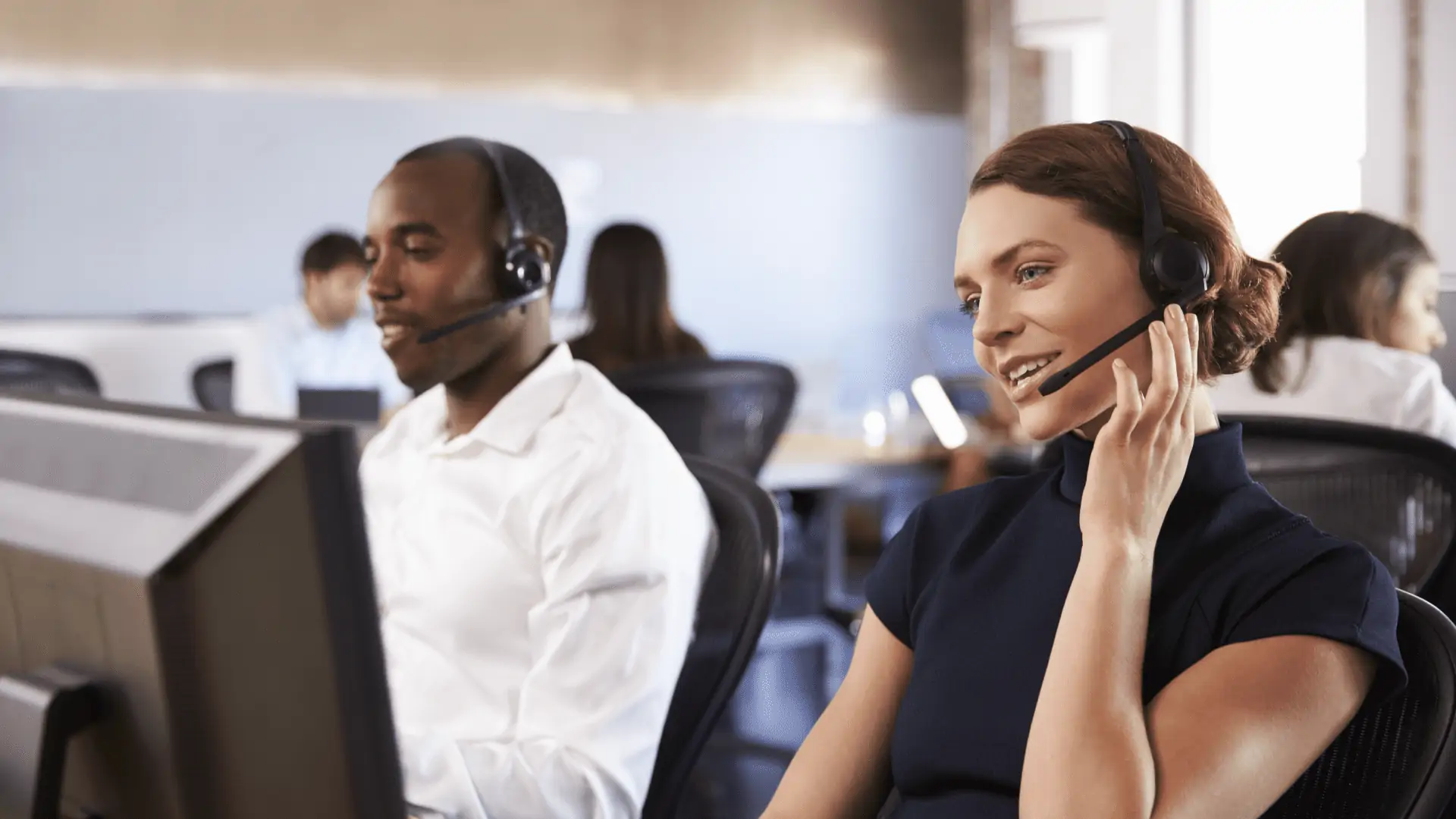 Customer service reps
Customer relationships could be described as the lifeblood of any company. This is why it's important for companies to find ways to make customer service representatives more efficient and better at their jobs, especially when there are so many channels available today that customers can use to contact a business (phone, email, chat).
The biggest challenge that CSRs face today is how to do their job effectively when they have to maintain several different channels, respond in real-time, and work across multiple devices.
While these challenges may seem daunting at first glance, there are tools available today that can help CSRs do the job more efficiently.
Zendesk, Intercom, and Messenger Bot are three customer service software providers that can help companies handle these challenges by empowering customers with a variety of tools so they don't have to go through an intermediary like a messaging app.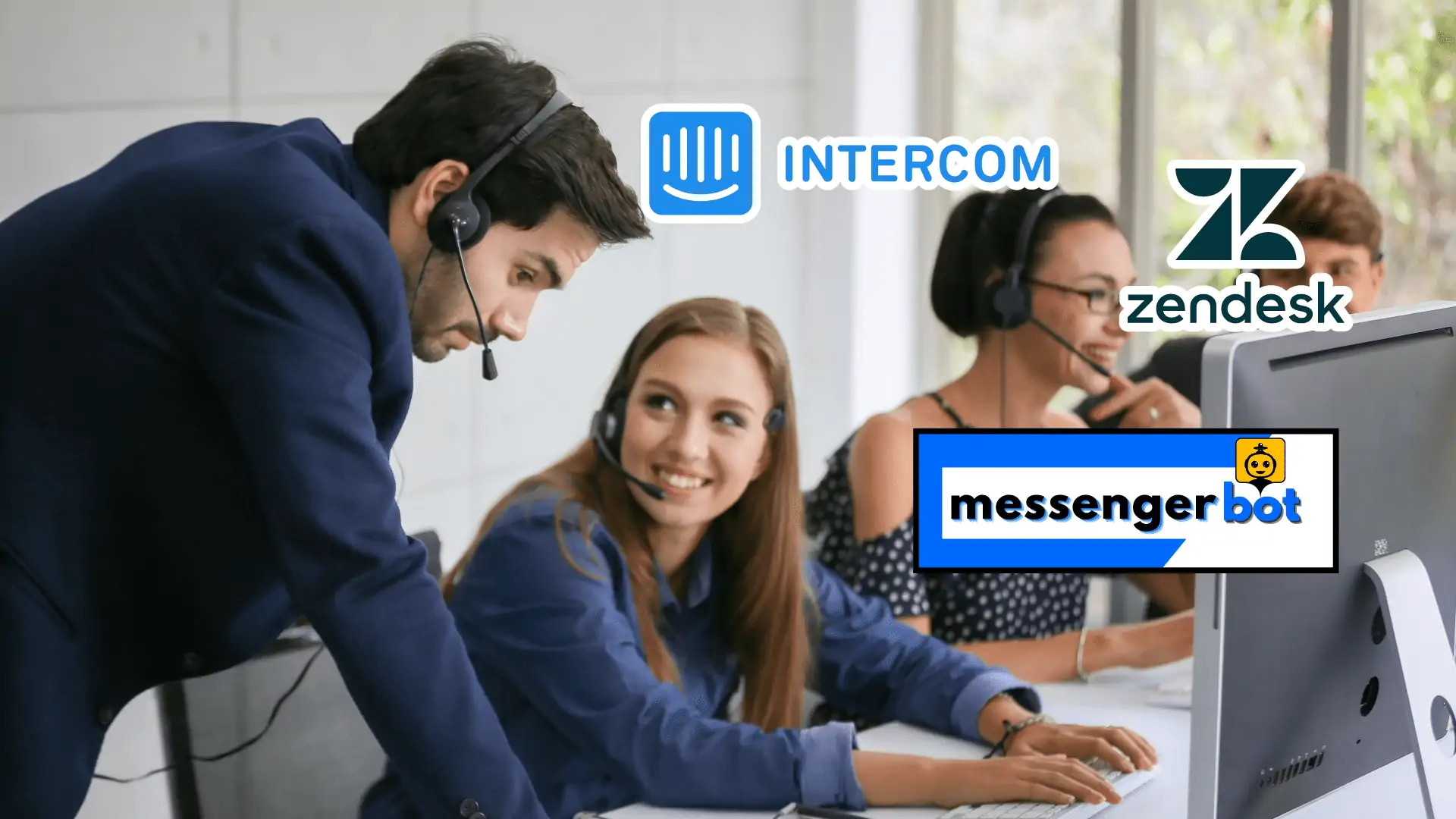 Software for support teams
Customer support agents have a lot of work but with this software, you can reduce the amount of time they have to spend on repetitive tasks.
Intercom is software for customer chat, marketing, and sales team management, which means it can be used by the support team too. Intercom has been around since 2011 so it's not new but this doesn't mean that it's outdated either. It also provides insightful data about your customer so you can understand them better and create more relevant conversations.
The other two software, Zendesk, and Messenger Bot are newer than Intercom but they have their advantages too.
Zendesk is a powerful tool for managing all of your customer support needs, which means it also provides tools to help manage the team that is responsible for handling customer requests. The team can be managed manually or automatically which means that you don't have to worry about forgetting to assign someone a task when they are out of the office and need covering.
Zendesk support is also available as an app, so it's easy to access while on the go too!
Support features of Messenger Bot is also a plus and with it, you can use mobile chat on your phone to provide quick customer support. You have the option of sending texts or images too so that they don't feel like they are being ignored by not getting an instant answer back.
The big advantage for Messenger Bot is that there's no need for any software installation – it's all in your phone! That means you can take care of customer queries with the help of chatbots, even when you don't have access to a computer.
You should think about what type of software is best for your company and support team before deciding which one to go with.
Great customer experiences
Customer satisfaction is the ultimatum metric of any company. But, with traditional support and customer service platforms, there's no way to know how your customers are actually feeling or what goals of any company that wants to succeed in today's market. Intercom, Zendesk, and Messenger Bot all have great customer satisfaction metrics because they give companies the opportunity to keep in touch with their customers at all times and provide them with a personalized experience that satisfies each customer's needs.
Intercom
Intercom is a customer communication platform that allows businesses to stay in touch with their customers and create personalized interactions, driving customer satisfaction, and sales. The platform offers many benefits, including a live chat that allows businesses to provide immediate support and create personal interactions with their customers by getting insight into their interests, needs, and behavior.
Intercom is an all-in-one platform that allows businesses to engage with their customers on a personal level by giving them the opportunity to get feedback and create personalized interactions.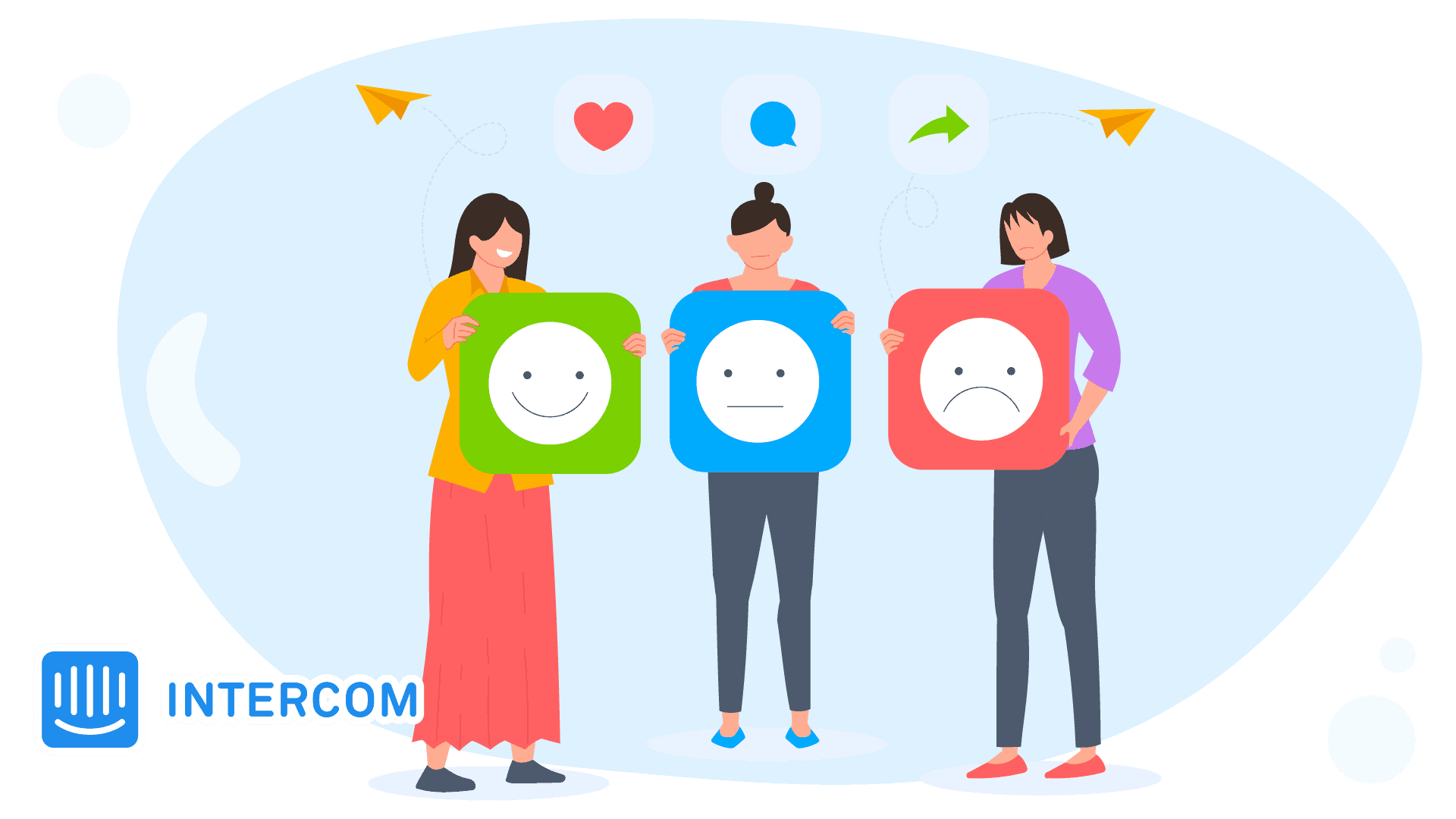 Zendesk
Zendesk is a customer service software that allows businesses to manage their customers more efficiently and effectively. The software allows businesses to stay on top of their customer's problems by giving them the opportunity to get feedback, solve issues faster and provide customer satisfaction.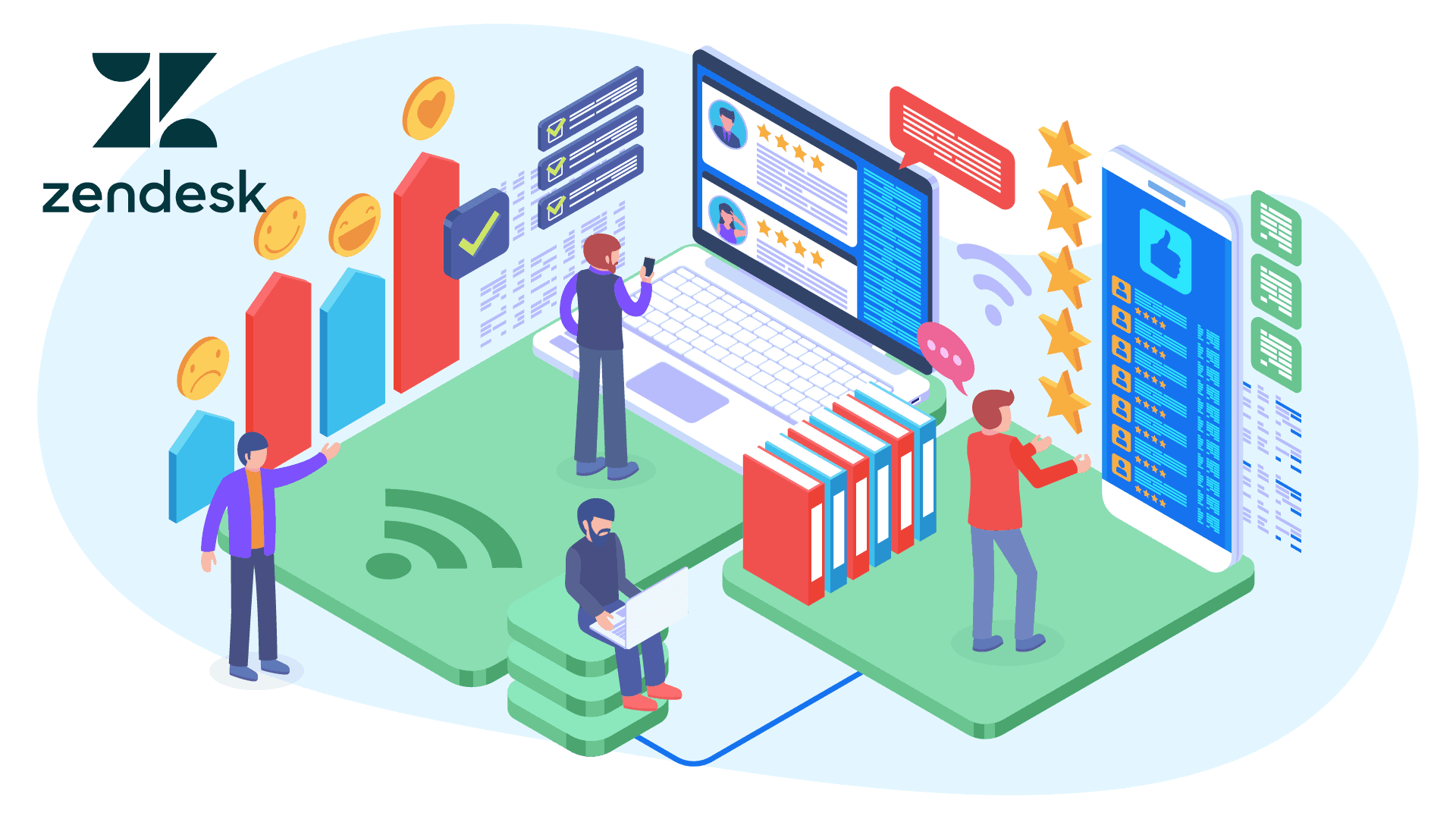 Messenger Bot
Messenger Bot is a bot that allows businesses to stay in touch with their customers and manage their accounts more efficiently. The bot is a perfect way for businesses to maintain contact with their customers and provide customer service. It's also good for companies that don't have the resources to provide customer service in the traditional way.
Intercom, Zendesk, and Messenger Bot all offer great customer satisfaction because they give companies the opportunity to stay in touch with their customers and provide them with a personalized experience that satisfies each customer's needs.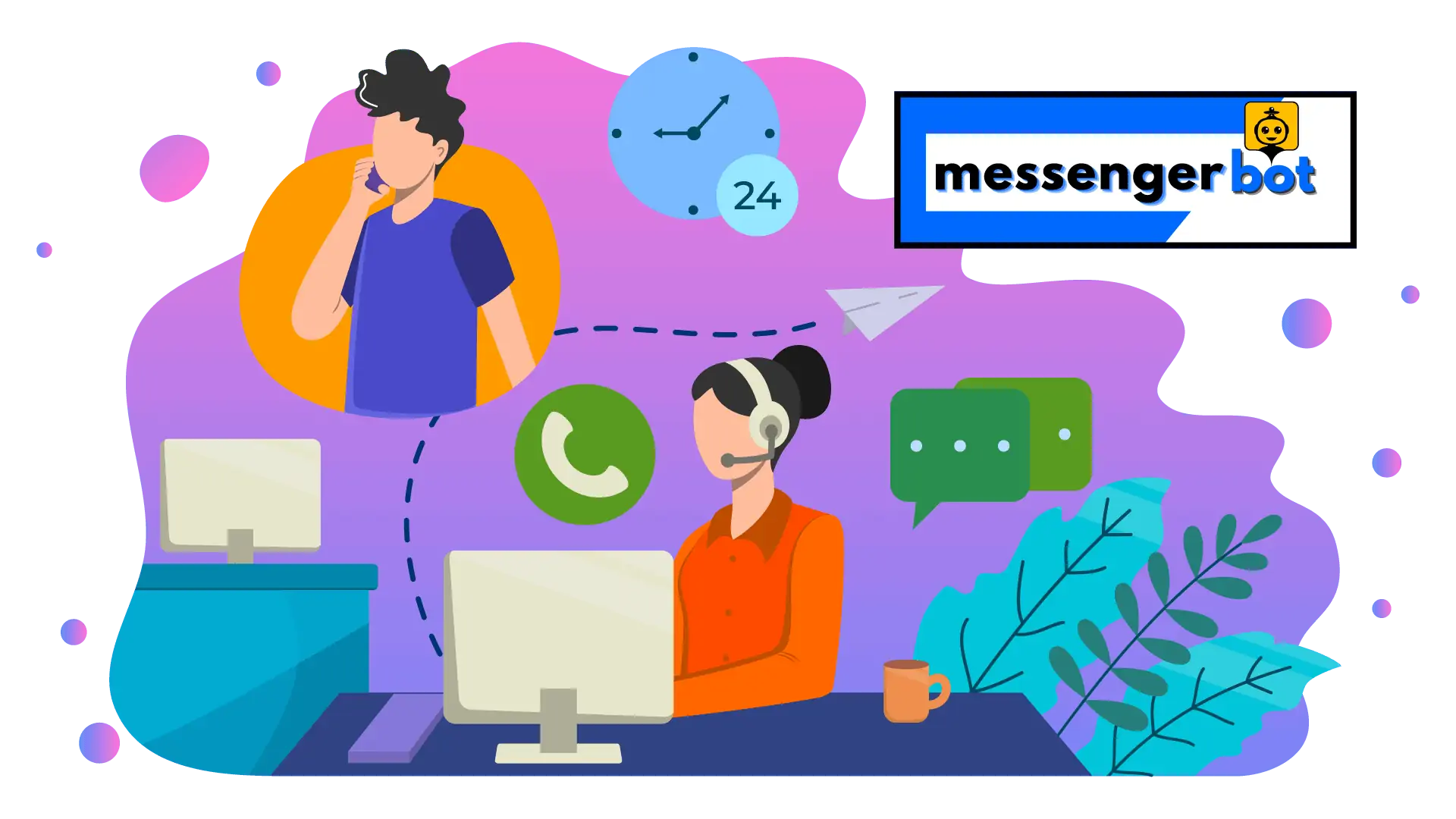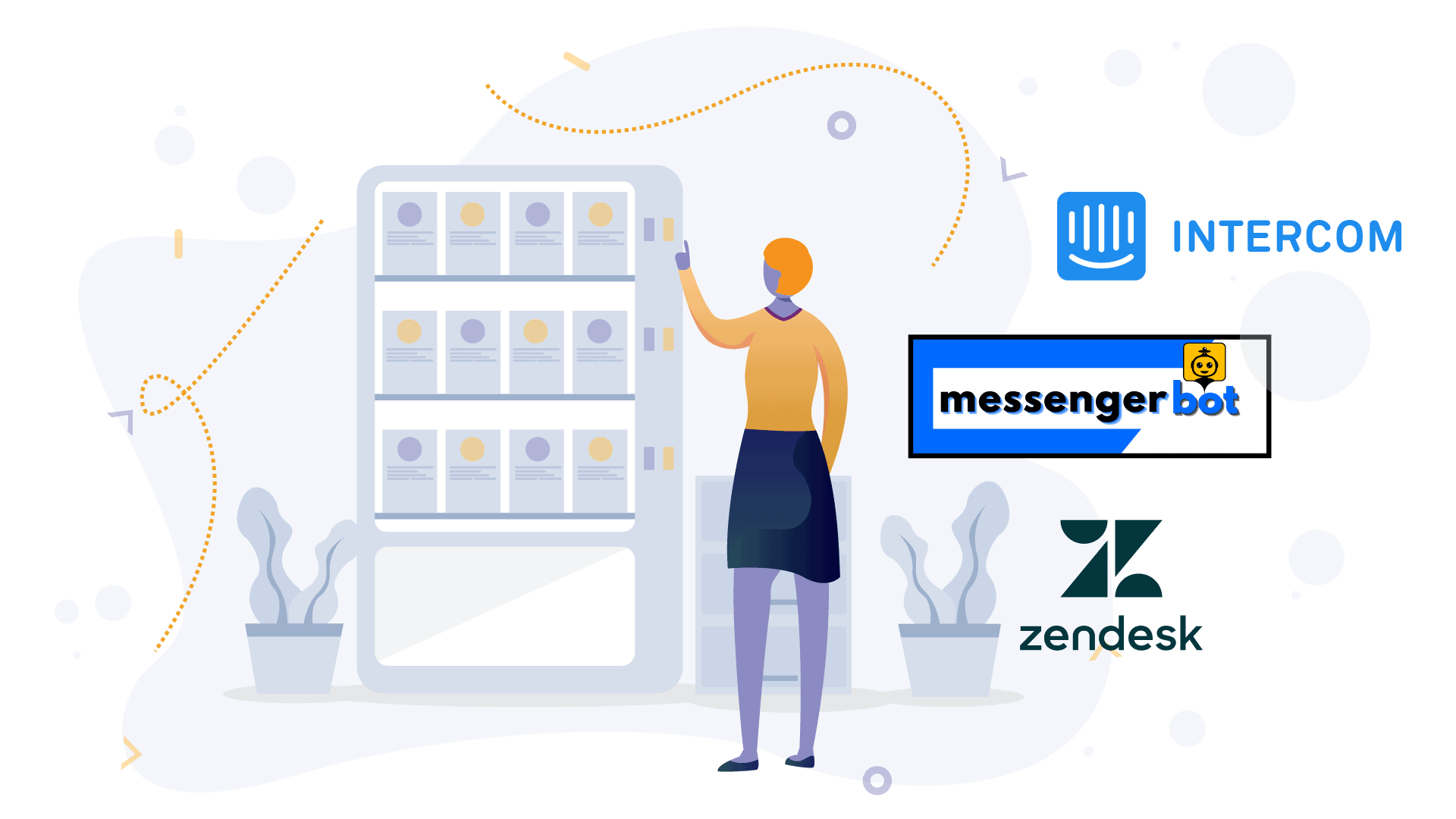 Self-service saves time for you and your customers
Self-service solutions like Intercom, Zendesk, and Messenger Bot are a great way to save time for your customers and yourself as well. With these chatbot apps, you can reduce the number of people needed to answer questions and solve problems.
An intercom is a self-service tool that helps you build and grow your business. It automates the process of answering questions from customers, which saves time because it is 24/hours available to answer customer queries. It also has a built-in feedback loop that helps you to understand how your customers are feeling about the service they're receiving.
Zendesk is a customer service software that has chat, phone, and email. It offers live chat for customers to solve problems quickly and easily. It also has a Knowledge Base which is a list of resources for customers to find help when they need it.
Messenger Bot app lets you chat with your customers over Facebook. It is a great platform for customer service because it allows you to communicate in the way that's most comfortable for your customer. You can also use it to send messages, photos, and videos.
Powerful chatbots
Want powerful chatbots?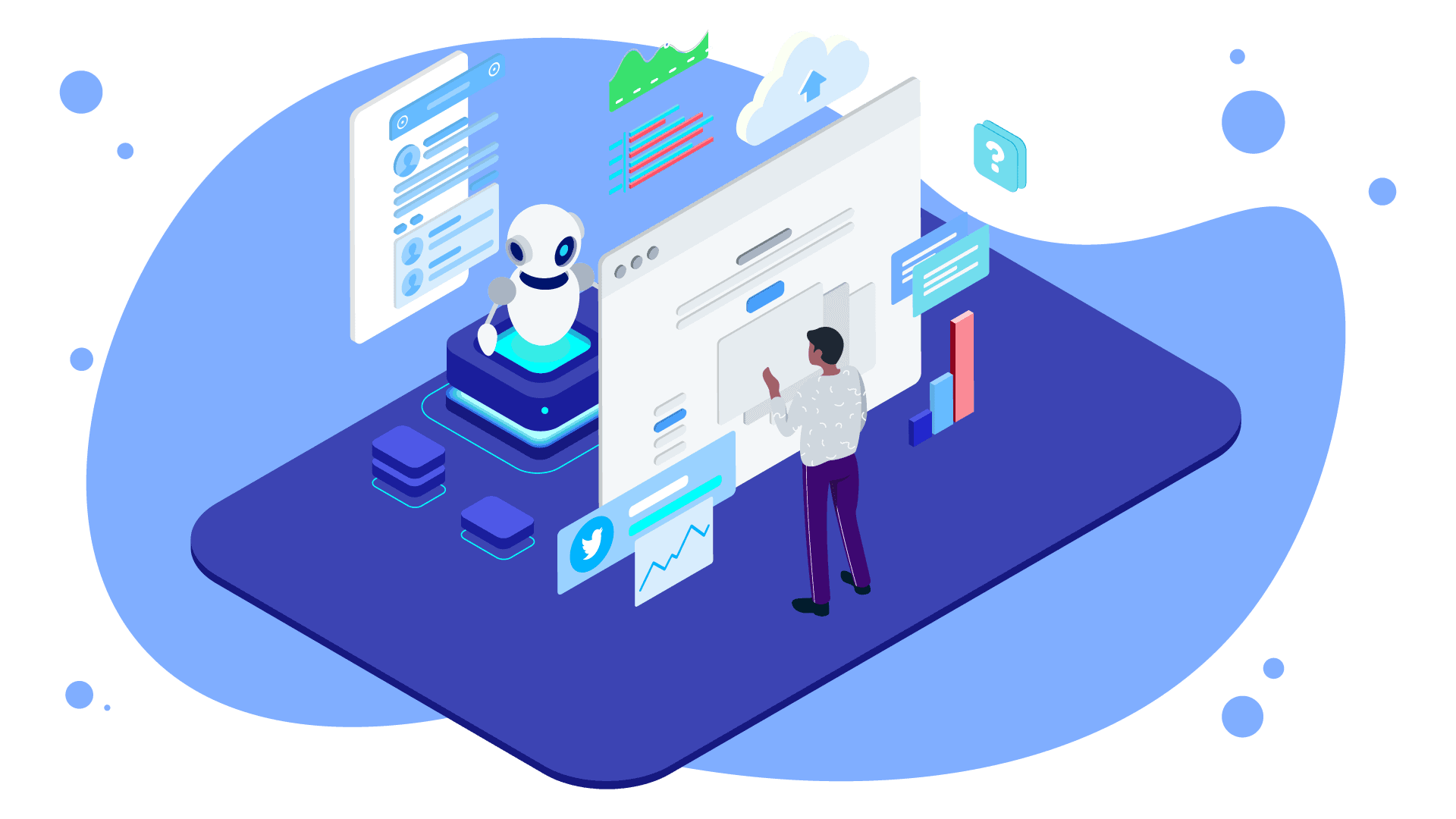 Intercom
You can't go wrong with Intercom.
This chatbot is available for use on both mobile and desktop, so it's great for people on the go.
It also offers a Facebook Messenger integration, so your customers can contact you quickly without having to search through your app or site.
Plus, you can customize the chatbot to match your brand!
Zendesk
The Zendesk chatbot is also a great option for businesses.
It's available for desktop, mobile and you can integrate it with the Zendesk chatbot app to have a more streamlined experience.
However, it lacks the ability to connect with Facebook Messenger at this time.
Messenger Bot
The final chatbot we're going to explore is the Messenger Bot by Facebook.
It's one of the most popular chatbots available today because it's so simple to use and customers love it.
You can use it to make customer service fast and easy, so your customers get the support they need right when they want it!
Features and benefits
Now we will know their features and benefits.
Intercom
Intercom is a customer success platform that helps you deliver great experiences for your customers.
As they help to provide personalized, human interactions with your customers – it means that the bots can handle more complicated queries than those which might be handled by live chat. They are able to work around the clock and since there's a limited number of responses, they can provide a more personal experience.
Zendesk
Zendesk is a customer service platform that helps you deliver great experiences for your customers and get them what they need – fast.
Their bots are able to understand the context of their conversations so if someone asks something about returns or billing,
they'll then be able to offer specific help. This means that the customer doesn't have to wait for a human agent in order to get their question answered – it also helps the agents do more rather than having them spend all their time responding directly to customers.
Messenger bot
Messenger bots are designed specifically with messaging apps, such as Facebook Messenger, in mind.
They can be used for conversational commerce and are capable of handling more complicated queries than those which might be handled by live chat. They're also able to work around the clock – although they are only available on messaging apps so you may need other channels as well if customers want to access them via email or phone.
Conclusion
The choice of the right chatbot can depend on what your objectives are. If you want to improve the customer experience and have a personal touch with your customers, Intercom will be a good tool. However if you are looking for 24/hour chat support or better availability, Zendesk might be more suitable in this case. Finally, if the convenience of messaging apps is important to you then Messenger bot may well be the best choice.
Unique features
The knowledge base of this conversational relationship platform can give you an advantage over what to choose between the three.
Zendesk
Zendesk is a comprehensive customer support platform that can be utilized for both live chat and message bots. Zendesk focuses on the user experience of their clients so they have features like the ability to save replies, integrate with third-party software, and provide statistics.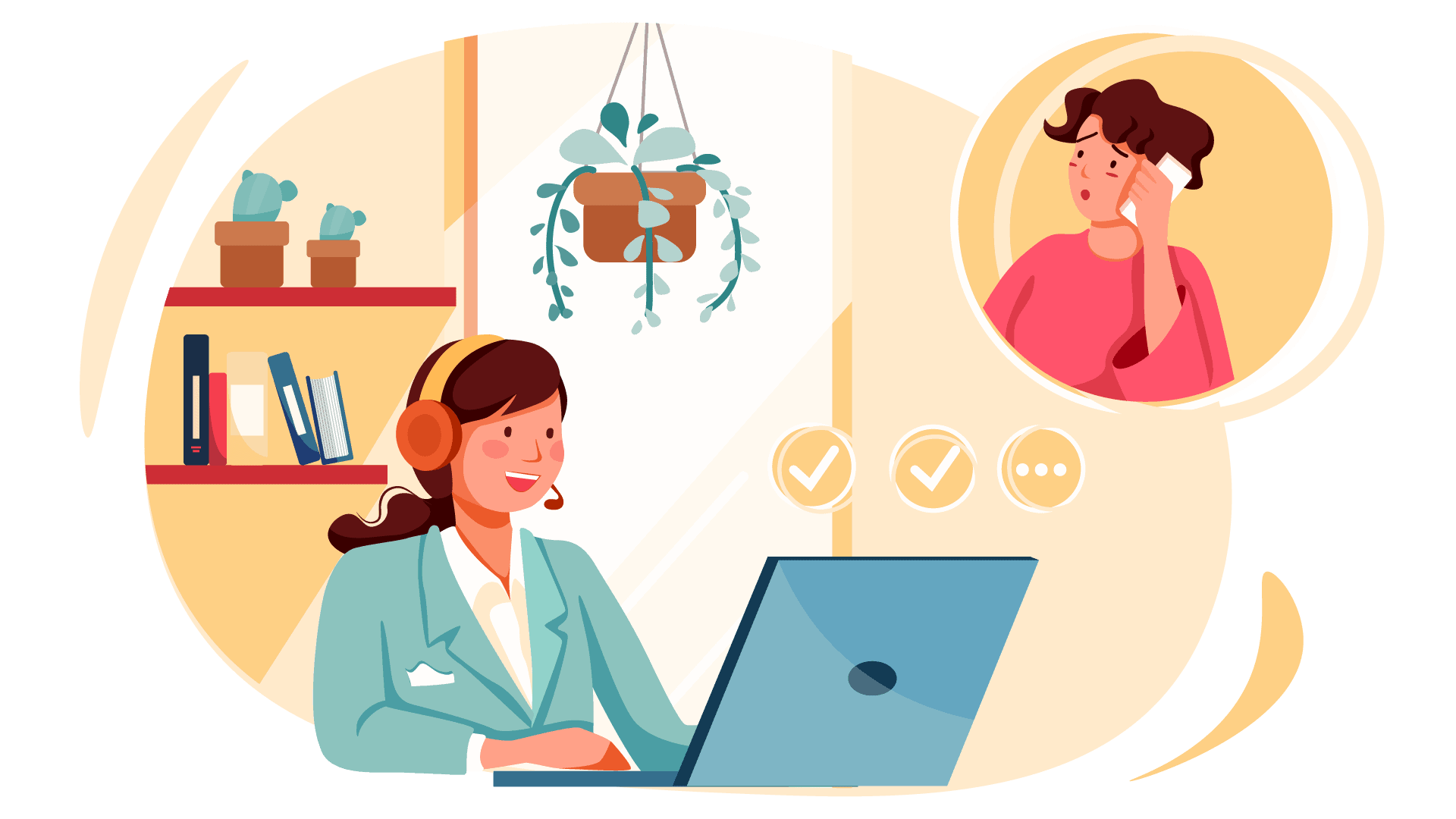 Intercom
Intercom offers different types of communication options such as live chat, phone call, and messaging. You can also integrate a third-party app with Intercom's API to get real-time customer data in one place.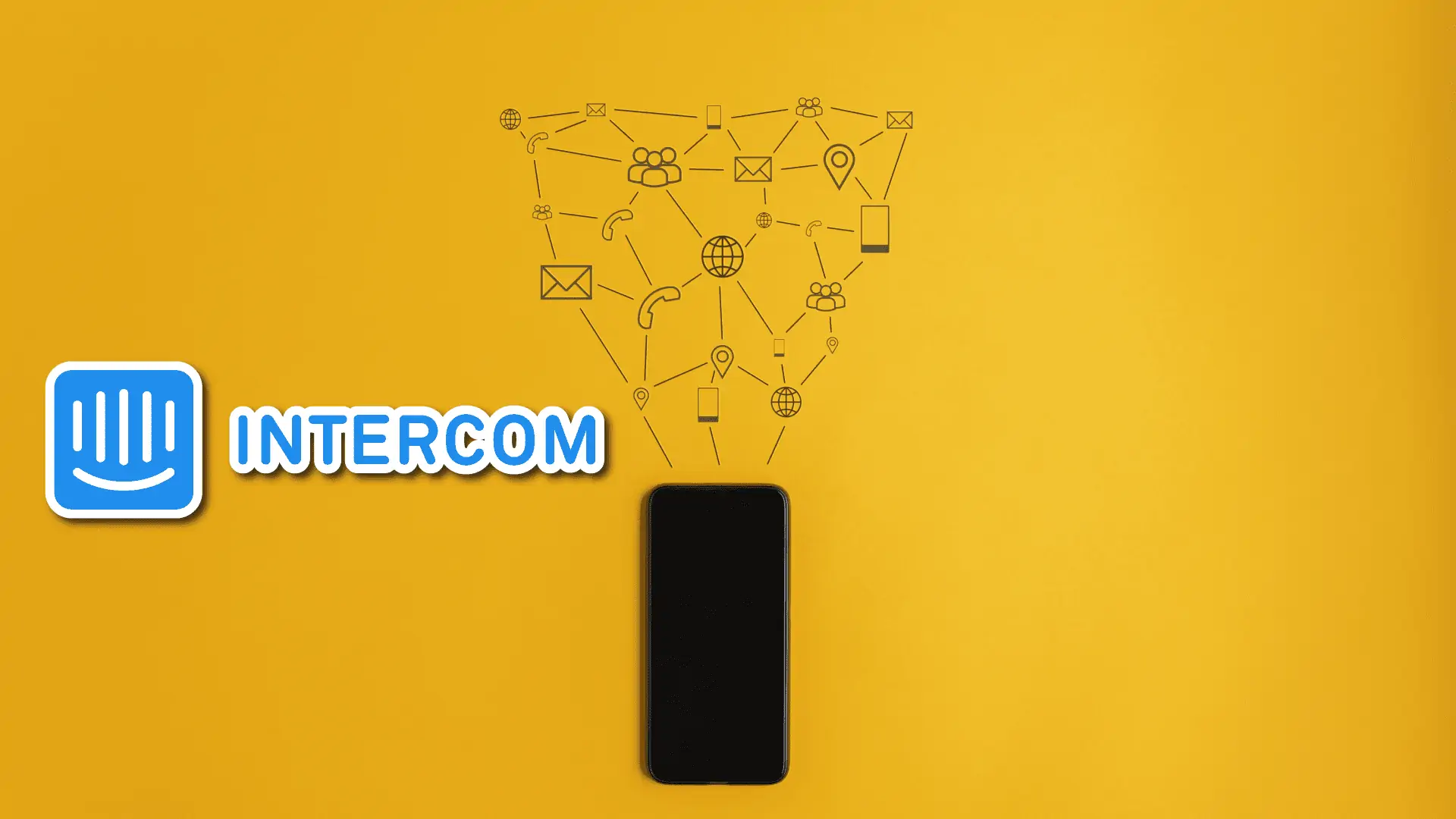 Messenger Bot
Messenger Bot is a bot that you use for your Facebook account which will help customers quickly solve their problems through the messenger interface without having to switch between apps or websites.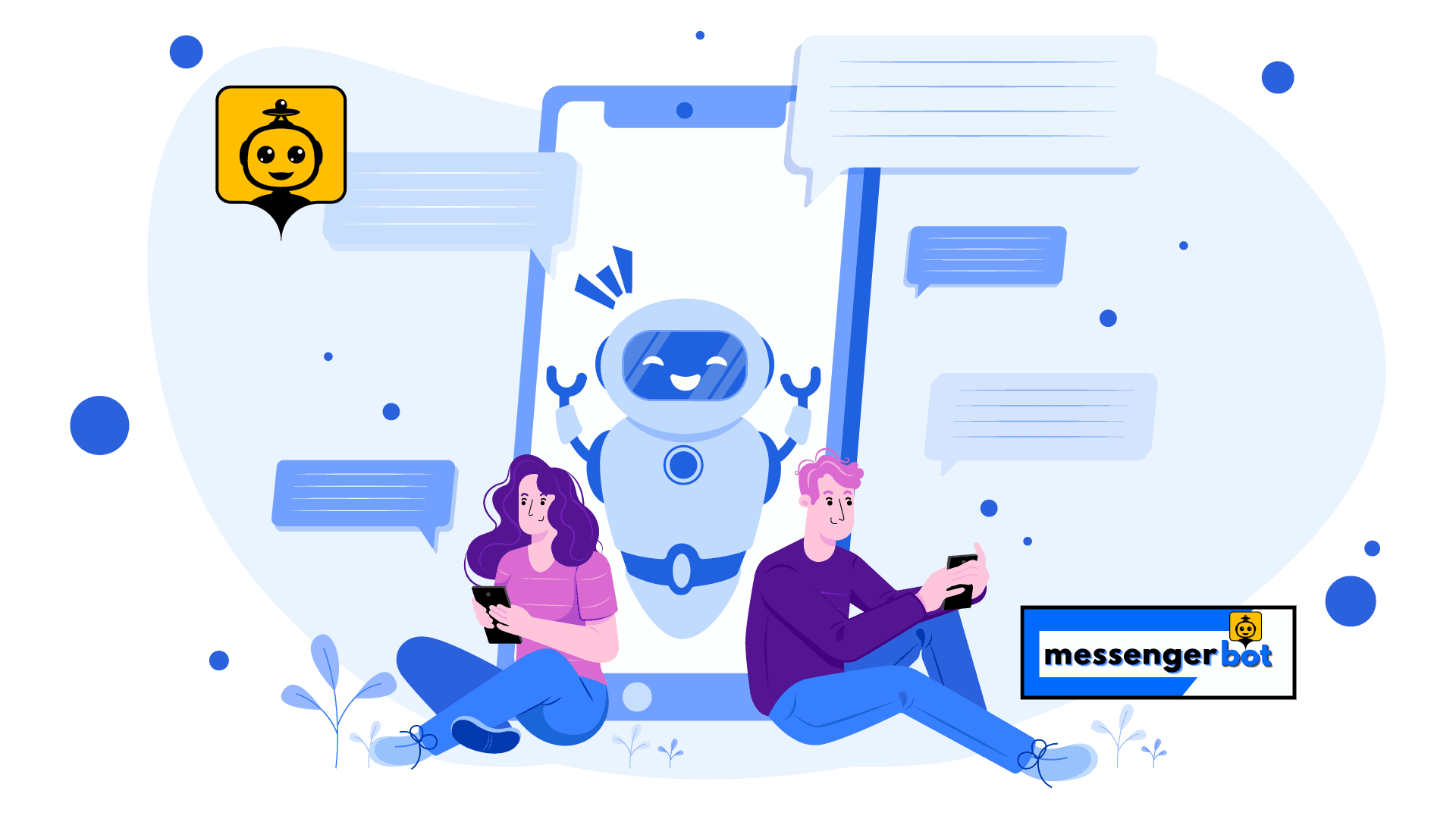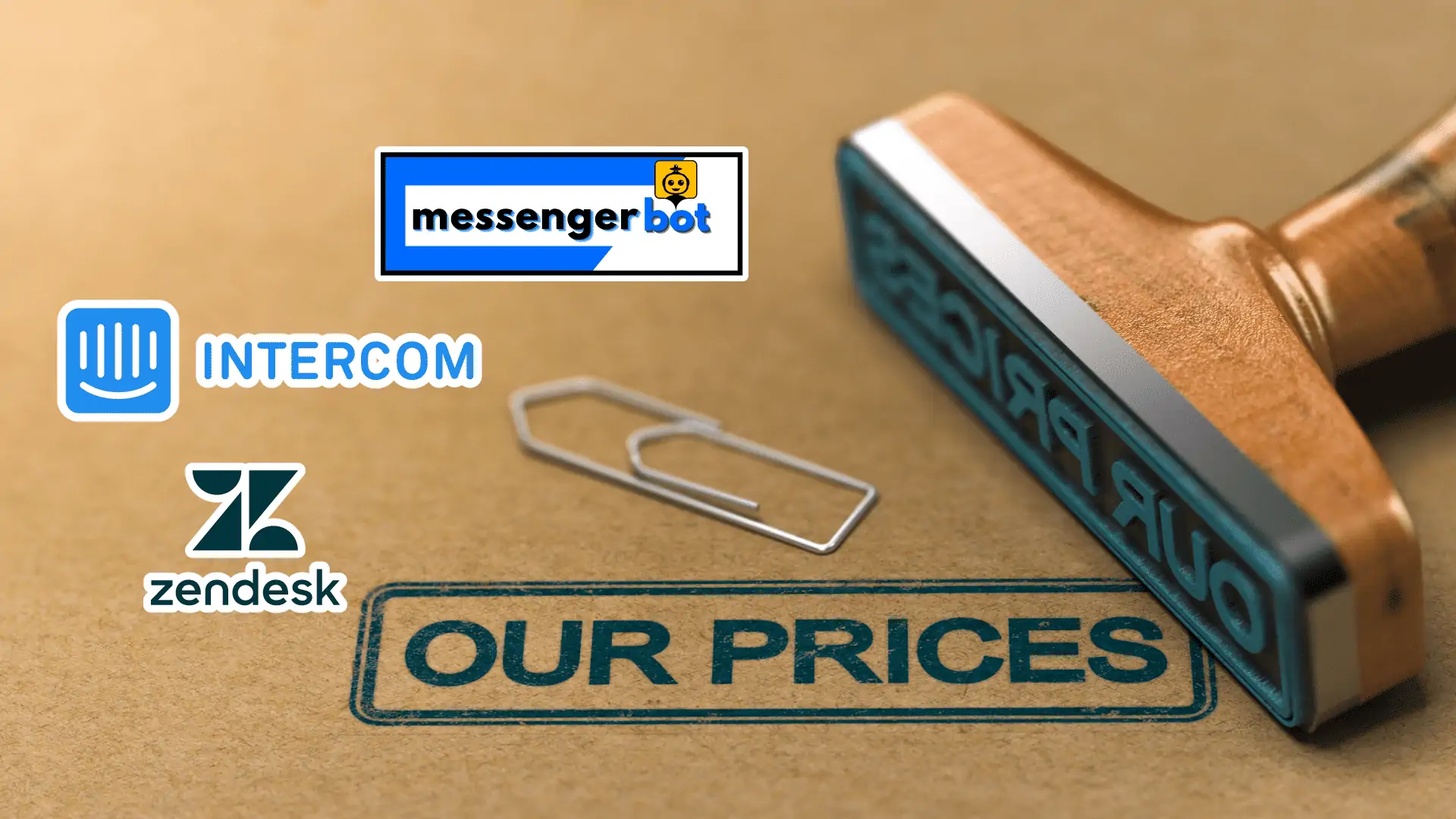 Intercom
Intercom has 2 pricing plans which are Star and Grow.
Star is $59/month. Has already access to a lot of features of Intercom.
Grow is $119/month and can give you the maximum potential of Intercom. Has a lot of things to offer in services to its offers.
Zendesk
Zendesk has a lot of pricing plans that you could choose base on your business needs.
Plans for everyone:
Suite Team – $49 per agent/month billed annually

Suite Growth – $79 per agent/month billed annually.

Suit Professional (Most popular choice) – $99 per agent/month billed annually.
Plans for enterprises:
Suite Enterprise – $150 per agent/month billed annually.
Additional enterprise-ready plans from $215 per agent/month billed annually
Messenger Bot
With Messenger Bot you can start for free.
You can also choose its premium plan.
$4.99 / First 30 Days
After $9.99 / 30 Days
Has a lot of features that you can access and use for your online business.
What is customer service automation/chatbot?
Customer service automation is a way to provide a personal touch for customer service in situations where the agent can't be there. Agents are able to attend more chats, make fewer mistakes and deliver better outcomes when they use chatbots.
Chatbots work by delivering basic information about your company's products or services- not sophisticated advice that requires human judgment. This is why we need customer service automation.
Chatbots can be used to answer FAQs, provide product or account information, and schedule appointments with a customer service representative for more complicated inquiries. One example is Zendesk Chatbot which provides basic requests such as help getting started with the chat software platform, offers customers resources like videos on how to use it effectively, and provides a knowledge base of common customer questions.
What is better than Zendesk?
There are many chatbots that can replace Zendesk, but one of the best is Intercom.
The key difference between these two tools for customer support purposes is how they are designed to work with other apps and services. Intercom was created from the ground up as a business messenger app in order to make communication easier. It not only has a built-in chat function, but also an email service and analytics.
Zendesk is running on the same platform as other third-party apps like Google Docs or Slack. It was originally designed to be modular so that it could integrate with many different services, but this makes for slower loading times compared to Intercom's more streamlined system.
Zendesk vs Intercom
Which one is better for a customer support agent?
Decide which one suits you better.
Does the Intercom have a ticketing system?
The ticketing system is a type of software that manages all customer-related communications. It is a system to manage inbound and outbound interactions with customers, such as email, phone, and chat.
Intercom has a ticketing system, which allows you to create questions and send them out to your customers. You can also make each question anonymous if the customer is not responding or there are too many responses to read.
This helps when customers want help but don't know what they need or aren't ready to answer questions.
Intercom users can also make questions private, which means that they will not be shown to other users in the chat.
Who are intercom competitors?
Intercom has a lot of competitors in the space. There are many chatbot companies that offer services such as live customer support, human-to-human interactions, and email automation.
Some of their competitors include:
Zendesk
Mozilla Thimble
Google Hangouts Chat
Microsoft Teams
Skype Business Bot
SaneBox Mail
box Bot
Some of these companies offer a wider range of services than Intercom, but they're not 100% focused on the messaging space.
Zendesk is a close competitor of Intercom's that has been around for about 12 years now. It offers live customer support as well as email automation tools to help with marketing campaigns.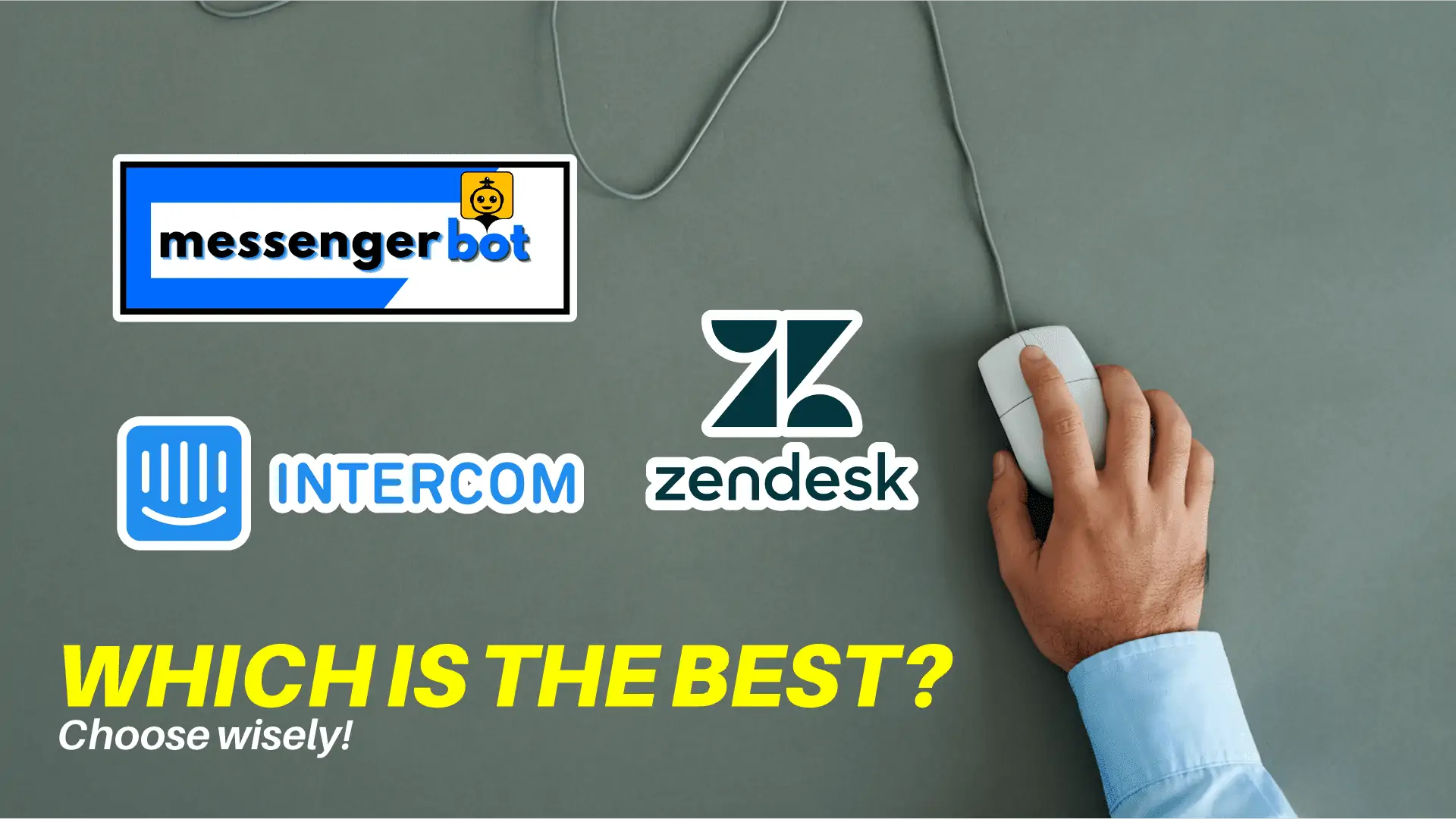 Final thoughts
Choosing between these three chatbots is a tough decision. Intercom, Zendesk, and Messenger Bot all have their strengths and weaknesses but there are clear reasons why each of them would be a good choice for your business needs.
If you need more than one live chat agent, then Intercom or Zendesk could be your best bet. Messenger Bot is great for businesses that need a dedicated customer service agent to handle messages, but not more than that.
If you want to have the most customer service coverage, then Zendesk is your best bet because it has agents that are available 24/hours a day. On the other hand, if you need real-time replies to messages and conversations, then Intercom is your best option.
Messenger Bot is great if you want to weed out the time-consuming parts of customer service, such as writing messages. If you're a small business looking to save some time, Messenger Bot is the best option for you. But if your company handles more than one type of customer service, then Messenger Bot may not be for you.
No matter which chatbot you use, the most important thing to remember is that customer service is one of the most important parts of running a successful business.
It's worth it to spend some time researching which chatbot is the best for your business. You don't want to miss an opportunity to make a customer happy and turn them into lifelong clients!